05/03/13
Da iawn hogiau'r Academi / Well done Academy teams
Parhau a'u rhediad wnaeth y tîm Academi Dan-16 bore Sul, gyda eu 4ydd buddugoliaeth yn olynol ers i'r cystadlaethau Academi ail gychwyn yn Chwefror. Ddoe curwyd Academi Rhyl o 4-1 a cadw eu lle yn y 4 uchaf sydd angen er mwyn cyrraedd rownd 8 olaf y gogledd. Colli mewn gêm agos arall oedd hanes y tîm Dan-12 a hynny o 1-0. Da iawn hogiau. Am fwy o fanylion cliciwch ar 'Academi' yn y fwydlen.

The Port U-16s Academy goes marching on with a 4th straight win since the Academy Competition resumed in February. On Sunday morning they defeated the Rhyl Academy by 4-1. This maintains the top 4 position needed to qualify for the Quarter Final (north). The U-12s were on the wrong end of another close contest going down to their Rhyl counterparts by 1-0. Well done lads. Click on 'Academy' in the Menu for further information.
---
03/03/13
Agosáu at Ddiogelwch / Another step to safety

Cymrodd Port gam mawr at ddiogelwch ddoe gyda'r fuddugoliaeth o 3-2 dros Penycae. Am yr ail dro roedd Port yn ddyledus i'r rheolwr yn dod o'r fainc a sgorio'r gôl i ennill y gêm. Dangosodd hefyd gwerth chwaraewr canol cae sy'n amseru ei rhediad i'r bocs yn berffaith. Y cwestiwn oedd yn cael ei ofyn yn dilyn y gêm oedd, "Pan na wnaiff Gareth chwarae yn amlach neu am fwy o gyfnod?"
Rhwng Port a Phenycae, sy'n y trydydd safle o'r gwaelod, bellach mae 11 pwynt ac er fod yn fathemategol bosib i Port fynd i lawr byddai angen newid mawr iawn i hynny ddigwydd er waethaf y gemau sydd gan Penycae mewn llaw. Gyda Llanrhaeadr a Rhuthun yn annhebyg i osgoi'r cwymp rhwng Penycae, Rhaeadr a Rhydymwyn fydd y frwydr i osgoi ymuno efo nhw.
Roedd y fuddugoliaeth yn ymestyn rhediad diguro Port i bedair gêm a buddugoliaeth Rhuthun o 4-1 dros Caergybi yn rhoi golwg arall ar ganlyniad Port yn Rhuthun. Yn ddiweddar mae Port wedi bod yn dîm ail hanner a hyn yn dangos yr ysbryd sydd yn y garfan. Prawf pellach o'r agwedd yma ydy fod Rhys Roberts, John Owen a Josh Banks i gyd wedi chwarae er waethaf cario anafiadau. Bydd Grahame Austin, a'r wyneb newydd Elir Edwards, yn rhydd o'u gwaharddiad erbyn ddydd Sadwrn gan leihau'r problemau dewis at ymweliad Rhaeadr.

Port took a big step towards safety yesterday with a 3-2 win over Penycae. For the second week Port were indebted to their manager coming off the bench to score a winner. It also showed the worth of a midfield player timing his run perfectly into the box. The question being asked after the game was "Why does Gareth not play more often and for longer?"
The gap between Port and Penycae, who are in the 3rd relegation spot, is now 11 points and though mathematically possible, it would take a dramatic change in fortunes even with the games Penycae have in hand for Port to be involved now. With Llanrhaeadr and Ruthin looking unlikely avoid the drop Penycae, Rhayader or Rhydymwyn look likely to battle it out to avoid the other relegation spot.
Saturday's win takes our unbeaten run to four games and Ruthin's 4-1 victory at Holyhead gives a changed perspective to last week's 1-0 win. We have become something of a second half team recently and in the last three games have come back strongly in the second half proof of the spirit within the current squad. Further proof of this attitude is that Rhys Roberts, John Owen and Josh Banks all played throughout despite carrying injuries. Grahame Austin and new boy Eilir Edwards will be free of suspension next Saturday, so this will ease selection problems.
---
03/03/13
Cydymdeimlad / Condolences
Cynhaliwyd munud o dawelwch ar y Traeth yn ddiweddar er cof am Ted Batten cefnogwr ffyddlon i'r tîm cyntaf a hefyd yr ail dîm, tan i salwch ei rhwystro rhag dod i'r Traeth. Roedd yn hawdd ei nabod gyda'i farf hir gwyn ac fel arfer yno gyda'i fab David. Er waetha'r ffaith nad oedd yn medru dod i weld y gemau bellach, roedd ganddo ddiddordeb ym mhob dim ynglyn â'r clwb ac yn ddarllenwr brwd o'r rhaglen a dderbyniau gan gyfaill iddo . Ar ran CPD Porthmadog estynnwn ein cydymdeimlad â Cath a'r teulu yn eu colled sydyn.

A minute's silence was recently held at the Traeth in memory of Ted Batten a regular supporter of both the first team and the reserves until ill-health robbed him of the his ability to come to games. He was an easily recognisable face on the Traeth with his long white beard and was usually accompanied by his son David. Despite not being able to attend games he still had a great interest in the fortunes of the club and was an avid reader of the match programme, as a friend would always purchase one and pop it round so that he could keep up with everything that was going on at the club. On behalf of the club we extend our condolences to Cath, his wife and all his family in their sudden loss.
---
01/03/13
Dau yn ymuno / Two sign for Port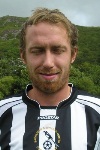 Mae Gareth Parry wedi arwyddo dau chwaraewr newydd gyda un llygad tuag at y tymor nesaf . Chwaraewr canol cae â troed chwith dda ydy Paul Lewis. Roedd yn aelod o dîm Bermo yn erbyn Port mewn gêm gyfeillgar ddiweddar. Bydd ar gael at y gêm ar y Traeth yfory. Mae'n chwaraewr cryf, yn nodedig am ei rediadau pwerus o ganol cae ac yn sgoriwr rheolaidd. Arwyddodd i Port yn flaenorol yn 2007, gan chwarae mewn nifer o gemau cyn-dymor ond, er ei fod wedi gwneud argraff dda, penderfynodd ddychwelyd at Bermo. Adroddwyd wythnos hon hefyd ei fod wedi chwarae rhan bwysig ym mherfformiad ardderchog Bermo yng Nghwpan yr Arfordir yn erbyn Prestatyn, gêm a orffennodd yn 3-2 i Brestatyn.
Mae Eilir Edwards asgellwr ochr chwith yn ymuno â Port o glwb Rhuthun, ein gwrthwynebwyr ddydd Sadwrn diwethaf. Ni chwaraeodd Eilir yn y gêm honno gan ei fod wedi'i wahardd ac am yr un rheswm ni fydd ar gael i Port yn erbyn Penycae. Mae hefyd wedi chwarae i Ddinbych a Chorwen. Buodd Eilir eisoes yn ymarfer gyda Port ac mae Gareth Parry yn hapus iawn ei fod wedi cytuno i arwyddo i Port. Mae'n ei ddisgrifio yn chwaraewr sydyn, llawn sgil ac y math o gymeriad fydd yn ffitio'n dda yng ngharfan Port.

Gareth Parry has announced two new signings. With a keen eye looking ahead to next season the intention is to give them an opportunity to settle in during remaining games. Paul Lewis is a midfielder with a good left foot who played against Port for Barmouth in the recent friendly. He will be available for tomorrow's game at the Traeth. He is a strong powerful player noted for his surging runs from midfield and is a regular goalscorer. He briefly signed for Port in the summer of 2007 but returned to Barmouth after appearing in several pre-season games. He is reported to have played a significant part in Barmouth's impressive performance in this week's Coast Cup-tie against a strong Prestatyn team, only going down by 3-2 at Bastion Road.
Eilir Edwards a wide left sided player joins Port from last Saturday's opponents Ruthin Town. Eilir did not play in that game as he was suspended and for the same reason will not be available to play against Penycae. He has also played for Denbigh Town and for Corwen. Eilir has already trained with Port and Gareth Parry is very pleased that he has agreed to sign for the club. He describes him as a quick, skilful left sided player, who will fit in well at Porthmadog.
---
01/03/13
Argyfwng Anafiadau / Injury Crisis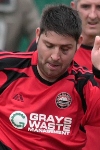 Mae yna broblem yn wynebu Gareth Parry wrth iddo roi tîm at ei gilydd at ddydd Sadwrn. Cafodd Ceri James broblem gyda llinyn y gar yn Rhuthun ac er waethaf derbyn ffisiotherapi yn ystod yr wythnos bydd yn bendant yn methu gêm ddydd Sadwrn ond yn gobeithio dychwelyd at y gêm yn erbyn Rhaeadr. O'r tri arall a anafwyd y Sadwrn diwethaf, mae yna amheuaeth fawr a fydd Rhys Roberts ym medru chwarae. Mae ei droed yn dal wedi'i chleisio'n ddrwg ac mae marc cwestiwn hefyd am ffitrwydd yr amddiffynnwr Josh Banks a'r ymosodwr John Owen. Mae'r ddau yn cael eu trin gan ffisio'r clwb Andy Walling, gan obeithio y bydd un neu'r llall yn barod erbyn dydd Sadwrn.
I wneud y sefyllfa'n waeth, mae Grahame Austin a Steve Kehoe, dau o'r chwaraewyr mwyaf profiadol, wedi derbyn gwaharddiadau, ac ni fydd yr amddiffynnwr Gruff Williams ar gael chwaith. Bydd Gareth ei hun yn rhan o'r cynlluniau a bydd y profiadol Mike Foster ar gael. Mae Gareth hefyd yn ceisio arwyddo chwaraewyr ac yn gobeithio y bydd rhywbeth yn datblygu'n fuan.

A selection crisis faces Gareth Parry ahead of Saturday's game at the Traeth against Penycae. Ceri James strained a hamstring at Ruthin and despite receiving physiotherapy during the week; he will definitely miss Saturday's game but hopefully can return for the game against Rhayader. Of the other three injury worries from last Saturday, Rhys Roberts remains very doubtful with his nasty foot injury remaining very badly bruised, while there are serious question marks surrounding defender Josh Banks and striker John Owen. Both are being treated by club physio Andy Walling and it must be hoped that one or other might make it.
The crisis is aggravated by suspensions to senior players Grahame Austin and Steve Kehoe while defender Gruff Williams is unavailable. Gareth Parry himself will be involved again while Mike Foster is also available. Gareth has been following up some transfer possibilities and hopes that something will develop over the next few days.
---
28/02/13
Rhagolwg/Preview: Port v Penycae

Penycae fydd yn ymweld â'r Traeth ddydd Sadwrn, sef y cyntaf o dair gêm yn olynol ar y Traeth. Mae'r sefyllfa hon yn codi oherwydd adrefnu gemau yn dilyn y tywydd anffafriol . Golyga hyn hefyd fod Port yn gorffen y tymor gyda thair gêm oddi cartref. Ar hyn o bryd Penycae ydy'r uchaf o'r tri chlwb ar waelod y tabl, sef 8 pwynt a 5 safle yn is na Port ond wedi chwarae tair gêm yn llai. Byddai buddugoliaeth ddydd Sadwrn yn lleihau dipyn o'r pwysau, o gofio fod y clybiau oddi tanynt wedi chwarae llai o gemau.
Pan chwaraeodd y ddau ei gilydd ynghynt yn y tymor, ar gae Afoneitha, Port sicrhaodd y pwyntiau gyda buddugoliaeth o 2-0, diolch i goliau gan Grahame Austin a Graham Boylan. Cafwyd ymateb cadarn yn yr ail hanner gan y clwb o ardal Wrecsam, a methodd Port ychwanegu at y ddwy gôl. Mae record Penycae dros eu 5 gêm ddiwethaf yn cynnwys un buddugoliaeth a gêm gyfartal ond sylwch, wrth golli o 4-2 ddydd Sadwrn roedd angen dwy gôl yn yr amser ychwanegol ar Cefn i sicrhau'r fuddugoliaeth. Mae Penycae hefyd wedi sgorio 10 gôl yn eu tair gêm ddiwethaf gan gynnwys 5 wrth guro Llanrhaeadr.
Mae perfformiadau Port wedi gwella dros y dair gêm ddiwethaf yn casglu 7 pwynt o'r 9 oedd ar gael. Bydd medru cadw'r rhediad yma i fynd yn ddibynnol ar nifer yr anafiadau, sefyllfa a waethygodd yn Rhuthun y Sadwrn diwethaf. Bu colli dau chwaraewr profiadol drwy waharddiadau yn ergyd hefyd. Bydd Grahame Austin ar gael ar ôl dydd Sadwrn ond rhaid bod heb Steve Kehoe tan y gêm yn erbyn Penrhyncoch ar 12 Mawrth.

Penycae are the visitors to the Traeth on Saturday and this game will be the first of three consecutive home games. This situation comes as a result of fixture rearrangement necessitated by the large number of postponements. It also means that we follow this with a final run in of three consecutive away matches to end the season. Penycae currently occupy the third relegation spot and are five places and 8 points below Port in the table but have also played three games less. A win on Saturday will help to reduce the pressure on Port, especially as teams below them have played fewer games.
When the two clubs met earlier in the season at the Penycae's Afoneitha Road ground, Port took the three points with a 2-0 scoreline thanks to first half goals from Grahame Austin and Graham Boylan. A strong second half showing by the Wrexham area club meant that Port were unable to add to their two goals. Their recent record includes a win and a draw in their last five games but in last Saturday's 4-2 defeat, Cefn needed two added time goals to gain the victory. Penycae have also found their goal touch in recent games scoring five to beat Llanrhaeadr with a total of 10 goals coming in their last three games.
Port have started to put something of a run together recently with 7 points coming from their last three games. Their ability to keep this run going will depend very much on the injury situation which worsened at Ruthin last Saturday. Losing two senior players through suspension has also been a blow. Grahame Austin will be available again after Saturday but Steve Kehoe will not be back until the Penrhyncoch game on 12 March.
---
26/02/13
Rhannu £1000 yn y Tote / Two Share £1000 in Tote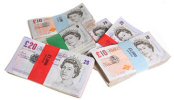 Y rhifau lwcus yn y Tote Mis Chwefror oedd 16 + 22. Roedd dau enillydd yn rhannu y wobr £1000, Ceinwen Davies, Chwilog a Catherine Pritchard, Cricieth, hyn i'w gadarnhau. Bydd rhaid gwneud unrhyw gais erbyn 8yh nos Wener 1af Fawrth. Bydd y rhifau ar gyfer Tote Mis Mawrth yn cael eu tynnu nos Wener 29ain,yn sesiwn Bingo Clwb Cymdeithasol C.P.D. Porthmadog yn Y Ganolfan.

The winning numbers in the Porthmadog Football Social Club Monthly Tote for February were 16 + 22. Subject to confirmation there were two winners, sharing the £1000 jackpot, Ceinwen Davies, Chwilog and Catherine Pritchard, Cricieth. Any claims must be made by 8pm on Friday 1st March. The March Tote will be drawn on Friday 29th at the weekly Porthmadog F.C. Social Club Bingo at Y Ganolfan.
---
25/02/13
Tîm Dan-16 yn ennill eto / U-16s win again
Llongyfarchiadau i hogiau'r Academi Dan-16 am ganlyniad ardderchog arall. Yn barod wedi sicrhau buddugoliaethau dros Prestatyn a Llandudno cwblhawyd hat tric o fuddugoliaethau mewn 8 diwrnod wrth guro academi gref TNS o 2-1 mewn gêm ar y Traeth bore Sul.
Hefyd ar y Traeth cafwyd berfformiad i'w ganmol gan y tîn Dan-12 yn colli yn y diwedd i TNS mewn gêm a digonedd o goliau o 3-4.

Congratulations to the Academy U-16s on another great performance. Having already recorded wins over Prestatyn and Llandudno, the Port Academy U-16s went on to complete a hat trick of wins within 8 days with a 2-1 victory on Sunday morning over the strong TNS Academy.
At the Traeth the U-12s also put in a strong performance before going down to TNS in a high scoring game by 3-4.
---
24/02/13
Problemau'n pentyrru / Mounting problems
Bydd o ddiddordeb i gefnogwyr i ddarllen sylwadau Gareth Parry yn amlinellu'r problemau cyn gêm ddydd Sadwrn yn Rhuthun, problemau a ychwanegwyd atynt yn fawr yn ystod y gêm. Mae Gareth yn cyfaddef nad oedd hwn ymysg y perfformiadau gorau ond o ystyried yr holl amgylchiadau roedd sicrhau tri phwynt yn gredyd i ymroddiad y garfan.

Supporters will be interested in the comments of Gareth Parry outlining the problems ahead of Saturday's game at Ruthin, problems which only multiplied following yesterday's match. He concedes that it was not the best of performances but maybe given all the circumstances gaining three points was a real credit to a committed squad.
---
24/02/13
Port yn ennill yn Rhuthun / Port win at Ruthin

Parhau gyda'u rhediad gwell diweddar wnaeth Port, gyda buddugoliaeth o un gôl yn Rhuthun. I roi'r fuddugoliaeth yn ei chyd-destun, hon oedd 14eg tro y tymor hwn iddynt golli o ond un gôl. Ond i Port, mae ennill dwy a'r llall yn gyfartal yn adfywiad. Daeth yr unig gôl o gyfeiriad annisgwyl. Roedd Port wedi chwysu a thuchan am agos i awr heb sgorio pan fu rhaid i Ceri James adael y cae wedi tynnu llinyn y gar. Ni geisiodd Gareth Parry osgoi cyfrifioldeb gan ddod i'r cae pan oedd angen chwaraewr profiadol. Yn syth bron roedd yna gynnydd mewn ymdrech a ddeuddeg munud wedi iddo ddod i'r cae peniodd groesiad ardderchog John Owen i gefn y rhwyd gan sicrhau'r tri phwynt.
Dim ond un gêm fel eilydd mae Gareth wedi chwarae y tymor hwn a'r tro diwethaf iddo sgorio i Port oedd ar 14 Tachwedd, 2009. Gêm yn UGC oedd hi ar y Traeth yn erbyn Prestatyn. Y tro yna hefyd roedd yr hanner cyntaf wedi bod yn ddi-sgôr ac ar ôl 51 munud cafodd ei ben i gic gornel,a pan daeth y bêl yn ôl ato tarodd ergyd hyfryd i gefn y rhwyd heibio John Hill Dunt. Aeth Port ymlaen i ennill o 2-0 gyda Aden Shannon yn rhwydo'r gôl arall ar 83 munud.
I Gareth bydd y problemau sy'n dod o waharddiadau ac anafiadau yn golygu fod ewfforia'r gôl yn troi'n sydyn at sut i roi tîm ar y cae ddydd Sadwrn nesaf.

Porthmadog's improved run continued with a narrow win at Ruthin. To put the win in perspective, despite the fact that Ruthin are at the bottom of the table this was the 14th game they have lost this season by the odd goal. For Port two wins and a draw represent at least a minor revival in fortunes. The winning goal at Ruthin came from an unlikely source. Port had huffed and puffed for almost an hour without a breakthrough when Ceri James had to leave the pitch with a hamstring problem. To his credit Gareth Parry did not shelve responsibility and filled the experience gap himself. There was an almost immediate increase in urgency and 12 minutes after coming on he met John Owen's excellent cross with header which proved a match winner.
Gareth has only one sub appearance to his name this season and his last goal for the club came on the 14 November, 2009. It was a WPL game at the Traeth against Prestatyn. On that occasion too, the first half had been goalless and in the 51st minute he met a corner with a header which was blocked and rebounded back to him and he responded volleying a cracker past John Hill Dunt into the net. Port went on to win 2-0 that day with Aden Shannon netting the other after 83 minutes.
The euphoria of a winning goal will be tempered for Gareth by the reality of injuries and suspensions which make putting a team on the pitch next Saturday a real problem.
---
22/02/13
Cic gyntaf am 2pm / 2pm kick off tomorrow
Atgoffir cefnogwyr ,sy'n bwriadu teithio i Rhuthun ddydd Sadwrn ar gyfer y gêm Cynghrair Huws Gray, fod y gic gyntaf am 2pm.

Supporters travelling to the Memorial Fields, Ruthin on Saturday are reminded that the kick off will be at 2pm.
---
22/02/13
Dan-16 yn ennill eto / U-16s win again
Dilynwyd y fuddugoliaeth dros Prestatyn gyda buddugoliaeth dda arall gan dîm Dan-16 yr Academi. Y tro yma Llandudno oedd yr ymwelwyr â'r Traeth gyda Port yn ennill o 5-1 gan rhoi cyfanswm o 14 o goliau dros y ddwy gêm ac ildio ond un. Bore Sul fydd yna gêm anodd, pan fydd Academi TNS yn ymweld â'r Traeth a'r gic gyntaf am 11am.
Roedd y tîm Dan-12 hefyd â gêm ganol wythnos ond, mewn gêm a digonedd o goliau, Llandudno aeth a hi o 5-3. Bore Sul fydd y tîm Dan-12 hefyd yn croesawu TNS i'r Traeth gyda'r gic gyntaf am 11am.

The Port Academy U-16s followed up a big win over Prestatyn at the weekend with a 5-1 midweek win over Llandudno at the Traeth, giving them a bumper aggregate of 14 goals with only one conceded over the two matches. On Sunday morning at 11am they have a difficult home fixture against the TNS Academy.
The U-12s were also in action in midweek but in a high scoring encounter went down by 5-3 to their counterparts at Llandudno. The U-12s also entertain the TNS Academy at the Traeth with a 11am kick off.
---
21/02/13
Rhagolwg/Preview: Rhuthun v Port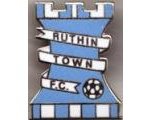 Bnawn Sadwrn, bydd Port yn teithio i'r Caeau Chwarae Coffa yn Rhuthun am gêm yng Nghynghrair Huws Gray gyda'r gic gyntaf am 2pm. Hyn oherwydd nad oes gan y clwb oleuadau. Cyfartal oedd tair o bedair gêm ddiweddaraf y clwb o Sir Ddinbych gan gynnwys gêm di-sgor yn erbyn Conwy sydd yn ail yn y tabl. Hefyd cafwyd dwy gêm gyfartal 3-3 a 4-4. Digon o goliau felly yn erbyn Penycae a Llandudno. Yn ei gêm mwyaf diweddar colli'n drwm oedd yr hanes o 6-1 yn erbyn y Derwyddon. Steve Crampton oedd eu rheolwr tan ganol Ionawr ond penderfynodd ymddiswyddo yn dilyn rhediad hir heb ennill gêm. Glyn Williams ydy'r rheolwr presennol.
Bydd Port yn gobeithio adeiladau ar y perfformiadau diweddar, yn arbennig y perfformiad ail hanner yn erbyn y Fflint. Bydd rhaid gwneud hyn heb gymorth dau chwaraewr profiadol. Mae dwy gêm arall gan Grahame Austin cyn cwblhau ei waharddiad a Steve Kehoe yn cychwyn ar waharddiad o 3 gêm yn dilyn y cerdyn coch yn erbyn Fflint. Byw mewn gobaith hefyd na fydd Port yn dioddef mwy oherwydd y penderfyniadau amheus sydd wedi bod yn bla mewn gemau diweddar. Yn y gêm gyfatebol ar y Traeth daeth unig gôl y gêm, gan Graham Boylan, yn yr amser ychwanegol i sicrhau y tri phwynt.

On Saturday Port travel to the Memorial Playing Fields at Ruthin, for the HGA fixture which kicks off at 2pm. There are no floodlights at the ground. The Denbighshire club have drawn 3 of their last four games, including a good goalless home draw with second placed Conwy and two high scoring 3-3 and 4-4 draws with Penycae and Llandudno. In their most recent game however they suffered a 6-1 defeat at the hands of free scoring Cefn Druids. Their manager until mid January, Steve Crampton, resigned following a lengthy run of defeats. Glyn Williams is currently in charge of the team.
Port will hope to build on recent performances, especially Saturday's second half fight back against Flint. They will have to do so without two experienced defenders. Suspended Grahame Austin still has two more games left on his suspension, and Steve Kehoe will start his 3 match ban following a red card on Saturday. Port will also hope that they will not be on the wrong end of any more questionable decisions. This is a feature which has seemed to plague recent matches. In the corresponding fixture at the Traeth it took an added time goal by Graham Boylan to ensure all three points in a 1-0 win.
---
19/02/13
Y Tote -eich cyfle! / Double Rollover your chance!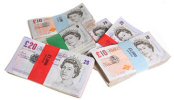 Gyda'r Tote am fis Chwefror wedi'i gario drosodd am yr ail fis yn olynol mae yna ddisgwyl i'r wobr fod rhwng £900 a £1000. Cyfle i rhywun gael newyddion da yn gynnar yn y flwyddyn newydd. Bydd amlenni, ichi ddewis eich rhifau, ar werth yn y llefydd arferol ym Mhorthmadog. Byddant hefyd ar gael yn Noson Bingo'r Ganolfan nos Wener, 22 Chwefror. Tynnu'r y rhifau lwcus yn ystod y Bingo.

With this month's Tote a Double Rollover, a prize of between £900 and a £1000 is anticipated. This could be your chance for a happy new year surprise. Envelopes for your choice of numbers are available at the usual outlets in Porthmadog and will also be sold on Friday at the Ganolfan Bingo Night, 22 February. The lucky numbers will be drawn during the Bingo.
---
18/02/13
Gemau Academi yn ail gychwyn / Academy back in action

Roedd timau'r Academi yn chwarae ddoe am y tro cyntaf ers y Nadolig gyda Prestatyn yn ymweld â'r Traeth. Enillodd Prestatyn y gêm Dan-12 o 3-1 ond cafodd y tîm Port Dan-16 fuddugoliaeth swmpus o 9-0. Bydd mwy o fanylion yn ymddangos ar wefan yr Academi –pwyswch Academi ar y fwydlen ar y chwith.
Mae'r gohiriadau oherwydd y tywydd wedi gadael Port â nifer o gemau i'w chwarae cyn 17 Mawrth. Bydd y tîm Dan-16 yn chwarae Llandudno nos Fawrth (19 Chwefror) ar y Traeth gyda'r gic gyntaf am 7 o'r gloch a'r Dan-12 yn chwarae Llandudno nos Iau 21 Chwefror am 7pm yn Llandudno. Ddydd Sul nesaf bydd TNS yn ymweld â'r Traeth.

The Academy teams were in action yesterday for the first time since Christmas when they entertained Prestatyn at the Traeth. Prestatyn were 3-1 winners at U-12 but there was a big 9-0 victory for the Port Academy, at U-16 level. Further details will appear on the Academy website which can be accessed by pressing Academy in the menu.
The postponements due to the weather have left the Academy with a backlog of fixtures to be played before 17 March. On Tuesday (19 February) the U-16s play Llandudno at the Traeth with a 7pm kick off. U-12s travel to Llandudno on Thursday 21 February for a 7pm kick off. TNS will visit the Traeth next Sunday.
---
17/02/13
Aros yn 9fed / Staying ninth

Aros yn y 9fed safle mae Port yn dilyn gêm gyfartal a chyffrous yn erbyn y Fflint. Ar ôl cychwyn simsan, a chael eu hunain dwy gôl i lawr wedi 13 munud, cafwyd ymdrech rhagorol yn yr ail hanner i sicrhau pwynt gwerthfawr. Gallai fod yn dri phwynt pe byddai gôl Graham Boylan wedi'i chaniatáu ond yr un modd mewn hanner o ymosod di-baid medrai'n hawdd fod wedi mynd y ffordd arall. Yr ail hanner oedd yr un mwyaf cyffrous ia welwyd ar y Traeth ers gryn amser.
Perfformiad tîm cyfan oedd hwn o rhif un i un ar ddeg ac er nad yw'n deg enwi unigolion, o gofio'r diffyg goliau diweddar, mae'n dda gweld Graham Boylan yn canfod y rhwyd am yr ail gêm gynghrair yn olynol. Roedd chwarae'r newydd ddyfodiaid, John Owen yn sgorio ddwywaith, a rhedeg di-baid Rhys T Roberts, yn rhoi gwell cydbwysedd, tra fod Aaron Roberts Evans yn aros ei gyfle yn y gynghrair.
Mae Gareth Parry yn sefydlogi'r tîm yn llwyddiannus ac mae'n addo mwy, "Rwy'n gobeithio ychwanegu ychydig fwy o enwau i'r garfan dros yr wythnosau nesaf gan anelu i orffen y tymor ar rhediad da, a dechrau adeiladu at y tymor nesaf."

Port remain 9th after Saturday's exciting draw at home to Flint. Following a poor start they found themselves two goals down after only 13 minutes but a tremendous second half fight back meant that this truly was a case of a point gained rather than two lost. And yet it could have been three had not Graham Boylan's goal been disallowed but, given the attacking nature of that second half, all three could also have been lost. Indeed, this must have been one of the most exciting games seen at the Traeth for some years.
The second half fight back was a genuine team performance from one to eleven and though it is not fair to single out individuals, given the recent lack of goals, it has been good to see Graham Boylan find the net in successive league games. The play of the newcomers, John Owen with two goals on Saturday and non-stop running of Rhys T Roberts, is giving the team a better balance, while Aaron Roberts Evans is waiting in the wings for his first HGA opportunity.
Gareth Parry appears to be successfully stabilising the team and promises more, "I'm hoping to add a few more names to the squad over the next couple of weeks as we aim to finish the season on a high, and start building towards next season."
---
17/02/13
Croeso i Scarlett / Welcome Scarlett
Croeso arbennig i Scarlett a anwyd i Lucy a'n golwr Richard Harvey wythnos ddiwethaf. Deallwn fod pawb yn eu hwyliau gorau wedi'r enedigaeth. Llongyfarchiadau i Richard a Lucy a dymuniadau gorau i Scarlett i'r dyfodol.

A warm welcome to Scarlett who was born last week to Lucy and our keeper Richard Harvey. We understand that all three are in good spirits following the happy event. We congratulate Richard and Lucy and wish Scarlett all the best for the future.
---
13/02/13
Rhagolwg/Preview: Port v Fflint.

Fflint fydd yn ymweld â'r Traeth ddydd Sadwrn. Mae pawb ar y Traeth yn llongyfarch tîm Paul Davies ar ei llwyddiant yn cyrraedd rownd wyth olaf Cwpan Cymru, hyn yn dilyn buddugoliaeth o 3-1 dros Caerau Ely o Gynghrair Cymru (y De)mewn gêm yn y 4ydd Rownd. Gêm oedd hon a'i gohiriwyd ddwywaith. Yn y rownd nesaf Barri fydd ei gwrthwynebwyr a phob lwc iddynt.
Ar y funud mae Fflint yn y 7fed safle yn y tabl ond wedi colli eu dwy gêm yn 2013 yn erbyn gwrthwynebwyr cryf yn Rhyl a Bwcle. Gohiriwyd eu gêm neithiwr yn erbyn Cefn. Ond cafodd y clwb rhediad da i orffen 2012. Er fod gan Port record dda yn erbyn y clwb o Lannau Dyfrdwy bydd hon yn gêm anodd. Mae Aaron Edwards, a ymunodd o Langefni yn yr haf, wedi sgorio 12 gôl y tymor hwn a gyda'r profiadol Shaun Beck efo wyth mae gan Fflint ddigon o fygythiad o flaen y gôl. Mae Paul Davies wedi cryfhau ei garfan wrth arwyddo Rob Salathiel, chwaraewr ifanc addawol ar fenthyg o Wrecsam.
Cafwyd perfformiad gorau'r tymor gan Port yn y gêm gyfatebol ar Gae Castell, gyda goliau Graham Boylan, Chris Williams a Leon Newell yn rhoi'r fuddugoliaeth o 3-1. Y tro yma bydd Port heb Grahame Austin sydd wedi'i wahardd ac hefyd mae Leon Newell a Scott Sephton ac anafiadau. Ers i'r HGA gael ei adrefnu yn 2010/11 mae'r ddau glwb wedi cyfarfod 6 o weithiau, gan gynnwys gêm yng Nghwpan y Gynghrair, a Port yn ennill pump o'r chwech gyda un yn gyfartal. Ond mae'n bwysig sylwi nad oedd mwy nag un gôl rhwng y ddau dîm ym mhob un ond un o'r gemau yma. Bydd Port yn edrych i adeiladu ar y fuddugoliaeth dros Cegidfa, gan ychwanegu goliau at yr ymroddiad a ddangoswyd yn y gemau oddi cartref yng Nghonwy a Chaergybi.

Flint Town United are our opponents at the Traeth on Saturday. All at the Traeth congratulate Paul Davies's team who have enjoyed such an excellent Welsh Cup run this season, reaching the Quarter Final stage following a 3-1 win in the twice postponed 4th round tie against Welsh League (south) club Caerau Ely. In the quarter final they will entertain Barry Town and we wish them all the best.
Flint are currently in 7th place in the table but have lost both their league games in 2013 against difficult opposition in Rhyl and Buckley. Last night's game at home to Cefn had to be postponed. However they ended 2012 on a good run of results. Though Port have a good recent record against Flint, the Deeside club will provide tough opposition. Aaron Edwards, who joined from Llangefni in the summer, has scored 12 goals this season and together with long serving Shaun Beck with 8, provides plenty of goal threat. Manager Paul Davies has strengthened his squad with the loan signing of a promising Wrexham player, Rob Salathiel.
In the corresponding game at Cae Castell, Port gave their best performance of the season to win 3-1 with goals from Graham Boylan, Chris Williams and Leon Newell. This time Port will be without the suspended Grahame Austin and both Leon Newell and Scott Sephton have picked up injuries. Since the HGA was reorganised in 2010/11 the two clubs have met on six occasions, that includes a League Cup game in 2010/11. Port have won five out the six with one draw. It is worth noting that there has not been more than a single goal between the two clubs in all but one of these games. Port must look to build on the win at home to Guilsfield and add goals to the commitment of recent away performances at Conwy and Holyhead.
---
10/02/13
Port dim newid /Port no change

Er waetha fod heb gem gynghrair ddydd Sadwrn mae Port yn aros yn 9fed yn y tabl. Gan fod gemau Port a'r Bermo, at ddoe, wedi'u gohirio, trefnodd Gareth Parry i'r ddau glwb gyfarfod ar y Traeth. Roedd y gêm yn gyfle i Aaron Roberts-Evans wneud ei ymddangosiad cyntaf, a hynny fel eilydd. Cafodd effaith yn syth ar y gêm gan greu gôl i Rhys T Roberts ac 11 munud yn ddiweddarach yn sgorio ei gôl gyntaf i'r clwb. Gôl yr un i'r newydd ddyfodiaid mewn buddugoliaeth o 2-0.
Aeth y canlyniadau ddoe hefyd o blaid Port. Colli oedd hanes pedwar o'r clybiau sydd yn is na nhw yn y tabl –Rhydymwyn, Llandudno, Penrhyncoch a Rhaeadr. O'r rhai sydd yn is, Penycae a Rhuthun oedd yr unig rhai i ennill pwyntiau a hynny mewn gêm gyfartal rhwng y ddau. Felly mae un o'r nifer fawr o gemau mewn llaw sydd gan rhai, wedi mynd heb achosi fwy o drafferth. Gêm adref ddydd Sadwrn yn erbyn y Fflint ac angen 3 phwynt i gryfhau'r sefyllfa ymhellach.

Despite being without a game on Saturday, Port remain in 9th place. As Port and Barmouth & Dyffryn found themselves in the same situation Gareth Parry moved to arrange a last minute friendly at the Traeth. It gave Aaron Roberts-Evans a chance to make his debut for the club, coming on as a substitute, to make quite an impact. First he created the opportunity for Rhys T Roberts to score his first for the club and 11 minutes later helped himself to a debut goal and ensure a 2-0 win.
Yesterdays HGA results also did Port a favour. Four of the clubs beneath them in the table –Rhydymwyn, Llandudno, Penrhyncoch and Rhayader- suffered defeats on Saturday. Of the clubs placed below Port, the only two to gain points were Penycae and Ruthin, who played out a 3-3 draw. This means that one of the backlog of games in hand which most of these clubs have, has been played without increasing Port's problems. Another home game on Saturday when Flint are our opponents and another three points would greatly strengthen our position.
---
07/02/13
Port v Bermo pnawn Sadwrn / Port v Barmouth on Saturday
Mae GarethParry wedi trefnu gêm gyfeillgar yn erbyn Y Bermo at ddydd Sadwrn ( 9 Chwefror) i'w chwarae ar y Traeth gyda'r gic gyntaf am ganol dydd. Gohiriwyd y gêm gynghrair yng Nghaersws.

Manager Gareth Parry has arranged a friendly fixture against Barmouth and Dyffryn for Saturday (9 February) to be played at the Traeth with the kick off at midday. The league fixture against Caersws has been postponed.
---
07/02/13
Croeso Evie Bella / Welcome Evie Bella
Achosodd Evie Bella Austin gryn sioc i'w rhieni yn cyrraedd yn gynnar! Llongyfarchiadau i Sarah a Grahame ar enedigaeth merch fach ddydd Mercher (6 Chwefror). Mae pawb ar y Traeth yn hapus iawn o glywed y newyddion da ac o ddeall fod Sarah ac Evie Bella yn eu hwyliau.

Evie Bella Austin surprised her parents with her early arrival! Congratulations to Sarah and Grahame on the birth of their daughter on Wednesday (6 February). All of us at the Traeth are delighted with the good news and to learn that mum and daughter are doing well.
---
06/02/13
Gareth Parry yn egluro i'r cefnogwyr/ Gareth Parry explains to supporters

Mae cyfraniadau Gareth Parry i'r Rhaglen wedi bod yn ddiddorol drwy gydol y tymor. Nid yw'n un i geisio osgoi penderfyniadau anodd ac mae wedi rhoi ei farn yn onest er waethaf yr anawsterau. I'r rhai nad oedd yn y gêm bnawn Sadwrn(02/02/2013), isod gwelir rhan o'i gyfraniad i Rhaglen.

"For those of you wondering what is going on, with players coming and going, I'd like to shed some light on the matter. You should be aware of the current financial situation of the club and the challenges brought with it. It was inevitable that we were going to lose players to other clubs, again for reasons that do not need to be disclosed (up to individual interpretation) but in my opinion we need players who want to be with the club. No matter how good an individual player is, if his heart isn't in the club then it is pointless keeping him, as he will not produce the goods or fight when the going gets tough. Now the going has got tough for us and we need to see fighters fighting as they have during our last few games.
"We still have a squad of 16 players without including me, Merv or Gareth Jones Evans and we can only put 11 on the pitch, so there is no need to panic about players leaving from that perspective. I can understand supporters unhappiness at our league position and recent results but please trust that we are doing all we can to remedy this, including speaking to other players. I am very happy to have secured the services of Rhys 'Rooney' Roberts. I also hope that another addition will be made to the squad before next weekend.
"Just because it has not been made public please do not think that efforts are not being made to improve our situation. It has been difficult to make honest decisions over the past few months as we were unclear of the future direction of the club. Now we know where we stand –you have seen the plans- the club can move forward with its ambitious plans and hopefully view this as one step back in order to move two forward in the future."

Gareth Parry's contributions have been an interesting feature of the Match Programme throughout the season. Never one who shies away from difficulties he has given his views honestly throughout a difficult season. Above is an extract from Saturday's programme (02/02/2013) which those of you not at the game might find revealing.
---
03/02/13
Newid i'r rhestr gemau / Fixture changes
Mae'r gynghrair wedi cyhoeddi newidiadau i'r rhestr gemau yn sgil y nifer uchel o gemau a ohiriwyd dros y gaeaf. Bydd tymor Port rŵan yn gorffen ar 23 Mawrth – dros fis yn gynt na nifer o glybiau eraill a fydd yn gorffen eu tymor ar 27 Ebrill. Bydd Port hefyd yn wynebu taith hir i lawr i Gaersws yng nghanol wythnos ar nos Fawrth 20 Mawrth. Bydd y tymor hefyd yn gorffen gyda tair gêm oddi cartref yn olynol. I gael y manylion llawn, cliciwch yma.

The league has announced a number of changes to the fixtures owing to the large number of postponements over the winter. Port's season will now end on 23 March – over a month before a number of other clubs who will play their last games on 27 April. Port will face a long midweek journey down to Caersws on Tuesday 20 March. The season will also finish with three away matches. For the full details, click yma.
---