03/02/13
Gêm Caersws wedi gohirio / Caersws game postponed
Gohiriwyd y gêm gynghrair a oedd i'w chwarae ddydd Sadwrn nesaf yng Nghaersws, rhwng Port a Chaersws. Mae gan Caersws gêm yn Rownd 4 Cwpan y Canolbarth oddi cartref yn erbyn Llanfair United ar yr un dyddiad.

The league game between Caersws and Port, scheduled to be played next Saturday (9 February) in Caersws, has had to be postponed. Caersws have to play a Central Wales 4th Round Cup tie away at Llanfair United on the same day.
---
03/02/13
I fyny tri lle / Up three places

Gyda Penrhyncoch, Rhydymwyn, Rhaeadr a Llandudno yn methu ennill ddoe mae'r fuddugoliaeth o 2-1 yn erbyn Cegidfa yn ddigon i Port godi tri lle o 12fed i'r 9fed safle yn y tabl. Ond gan eu bod wedi chwarae mwy o gemau na'r clybiau sydd o'u cwmpas bydd yn rhaid i Port i ddal ati gan gychwyn ar rhediad o ganlyniadau gwell. Mae ganddynt gemau yn weddill i'w chwarae yn erbyn chwech o'r clybiau sydd oddi tanynt yn y tabl a felly mae sicrhau y canlyniadau iawn yn y gemau yma yn angenrheidiol.
Hon oedd y fuddugoliaeth gyntaf i Port ers 17 Tachwedd a'r tro cyntaf iddynt sgorio fwy na un gôl mewn gêm ers y gêm gyfartal 2-2 yn erbyn y Rhyl ar 1 Rhagfyr. Roedd yn dda hefyd gweld Graham Boylan yn canfod y rhwyd am y tro cyntaf ers iddo sgorio dwy yn y fuddugoliaeth o 4-0 yn Penrhyncoch a Gruffydd John, yn ffit unwaith eto, yn sgorio ei ail gôl o'r tymor. Perfformiad da iawn hefyd gan John Owen yn chwarae rhan holl bwysig yn y ddwy gôl.

With Penrhyncoch, Rhydymwyn, Rhayader and Llandudno all failing to record wins yesterday it means that Port's 2-1 win over Guilsfield lifts them three places from 12th to 9th. The fact that they have played more games than their rivals means that Port need to turn this victory into a string of improved results. They also have fixtures remaining against six of the clubs who currently lie below them in the table so ensuring the right results in those games could be crucial.
This was Port's first win since 17 November and the first time they have scored more than a single goal since the 2-2 draw with Rhyl on 1 December. It was good to see Graham Boylan finding the net for the first time since he scored twice in the 4-0 win at Penrhyncoch and fit again Gruffydd John getting his second of the season. There was another good performance from newcomer John Owen and his two first half assists proved vital.
---
01/02/13
Rhagolwg:Port v Cegidfa / Preview: Port v Guilsfield

Mae Cegidfa, ein gwrthwynebwyr pnawn Sadwrn, wedi dringo i'r 8fed safle pedwar yn uwch na Port a gyda gemau mewn llaw. Erbyn hyn maent yn ddiogel yng nghanol y tabl ac yn ddigon pell o'r tri yn y gwaelodion. Yn y gêm ynghynt yn y tymor rhwng y ddau, Cegidfa aeth a hi o 2-1 diolch i gôl i rhwyd ein hunain a gôl hwyr iawn. Mae'r clwb o'r canolbarth yn un trefnus iawn ac wedi dal i ddatblygu o flwyddyn i flwyddyn gyda'r rheolwr Russ Cadwallader wedi eu gwneud nhw'n anodd iawn i guro. Mae yna gysondeb yn eu carfan, gyda nifer wedi cynrychioli'r clwb dros nifer o flynyddoedd. Eu record ddiweddar ydy ennill pedair o'u pum gêm gan cynnwys rhoi cweir o 7-3 i Rhydymwyn ac yn eu gêm ddiwethaf un, curo Llandudno, clwb a oedd wedi'u adfywio o dan Alan Morgan, o 3-0.
Does na fawr o fudd mewn tanlinellu'r ffaith mae cyfnod llwm ydy hwn i Port ond ar dystiolaeth nos Fercher mae gennym garfan sy'n barod i frwydro i dynnu'r clwb allan o'r twll. Siomedig ydy gorfod nodi fod gemau, ac efallai dyfodol clwb, yn cael eu benderfynu ar fympwy dyfarnwyr. Cic o'r smotyn amheus yn ein herbyn nos Fercher ac un dipyn fwy amlwg yn cael ei gwrthod yng Nghonwy, a dyna ein hanes ar y funud. Ond wedi dweud hynny goliau sy'n ennill gemau a prinder goliau ydy gwir achos ein problemau. Gobeithio cawn yr hyder ddydd Sadwrn i fanteisio ar gyfnodau o bwyso.

Guilsfield our opponents on Saturday have climbed to 8th place, four places above us in the table and significantly with games in hand. They are now safe in mid-table well clear of the relegation spots. The game between the two clubs earlier in the season resulted in a 2-1 win for Guilsfield, thanks to an own goal and a very late winner. This well organised mid-Wales club have consistently punched above their weight and manager Russell Cadwallader has made them a very difficult unit to beat with his squad of players which changes little from season to season. They have registered four wins in their last five league games including a bumper 7-3 win over Rhydymwyn and, in their last outing, they beat Llandudno, a club that was enjoying something of a revival under new manager Alan Morgan, by three clear goals.
There is little point in labouring the point that this has been a lean spell for Port but on the evidence of the visit to Holyhead we have a group of players who are committed to dig us out of the hole. It is however rather sad to have games decided by questionable refereeing decisions as was the case at the New Stadium on Wednesday. A penalty conceded in controversial circumstances in one game and refused in equally questionable circumstances in another that is the story for us at the moment. Having said that goals win games and on Saturday we need the self belief to take advantage of periods of pressure and then we can turn this particular corner.
---
28/01/13
Aaron yn dychwelyd / Aaron returns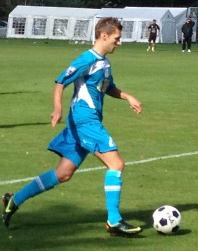 Bydd y chwaraewr ifanc Aaron Roberts-Evans yn ymuno â Port unwaith fydd y caniatâd rhyngwladol wedi'i gwblhau. Mae'r asgellwr 18 oed o Gricieth yn arwyddo o glwb Tamworth lle mae wedi bod yn ystod y tymor hwn (2012/13).
Cychwynnodd Aaron ei yrfa bêl-droed yn Academi Port cyn ymuno gyda Academi Wrecsam. Yn dilyn hyn cafodd ei dderbyn ar gynllun dwy flynedd datblygu pêl-droed Ysgoloriaeth Y Seintiau Newydd –yng Ngholeg Walford a Gogledd Sir Amwythig. Rwan mae o'n dychwelyd i Port, croeso adref Aaron!
Mae Ryan Connolly, sydd heb chwarae i Port ers iddo gael anaf gwael yn y gêm yn erbyn Derwyddon Cefn ar 31 Awst, wedi ymuno â chlwb Bae Trearddur.

The 18 year-old wide player Aaron Roberts-Evans from Cricieth will complete his transfer from Tamworth to Port once international clearance has been received. Aaron has spent this season (2012/13) with the Conference club.
He started out at the Port Academy before joining the Wrexham Academy where he remained until being accepted on the two-year TNS Scholarship scheme -in conjunction with Walford and North Shropshire College- for the development- of young players. Now he returns to Port, welcome home Aaron!
Ryan Connolly, who has not played for Port since his bad injury at Cefn on 31 August, has now signed for Gwynedd League club, Trearddur Bay.
---
26/01/13
Tote Mis Ionawr / January Tote
Y rhifau lwcus yn y Tote Mis Ionawr oedd 27 a 40. Nid oedd ennillydd - hyn i'w gadarnhau. Bydd y wobr £640 yn cael ei ychwanegu at gyfanswm Mis Chwefror. Bydd rhaid gwneud unrhyw gais erbyn 8yh nos Wener 1af Chwefror. Bydd y rhifau ar gyfer Tote Mis Chwefror yn cael eu tynnu nos Wener 22ain Chwefror,yn sesiwn Bingo Clwb Cymdeithasol C.P.D. Porthmadog yn Y Ganolfan.

The winning numbers in the Porthmadog Football Social Club Monthly Tote for January were 27 and 40. Subject to confirmation there were No Winners,and therefore the prize £640 will be added to the February total. Any claims must be made by 8pm on Friday 1st February. The February Tote will be drawn on Friday 22nd February at the weekly Porthmadog F.C. Social Club Bingo at Y Ganolfan.
---
23/01/13
Rhys Roberts arall yn arwyddo / Another Rhys Roberts signs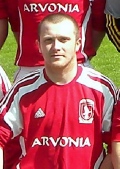 Croeso cynnes i Rhys Roberts (ie un arall!) sydd wedi ymuno â Port o CPD Llanrug. Ymosodwr 26 oed ydy Rhys sydd hefyd wedi chwarae yng nghanol cae. Mae'n cael ei ddisgrifio yn flaenwr creadigol llawn sgil. Chwaraeodd i glwb yr Eithin Duon ers ail ymuno a nhw yn 2009. Cynt chwaraeodd gyda Bontnewydd a Llanllyfni. Bydd yn ymuno gyda dau arall o gyn chwaraewyr Llanrug, sef Dan Pyrs a Gruffydd John sydd hefyd wedi symud i'r Traeth.

A warm welcome to Rhys Roberts (yes another one!), who has joined Port from Llanrug FC. Rhys is a 26 year old striker who can also operate in midfield. He is described as a skilful, thoughtful player. Rhys has played for the Eithin Duon club since rejoining them in 2009. He previously played for Bontnewydd and Llanllyfni. He joins two other former Llanrug players, Dan Pyrs and Gruffydd John, who have made the move to the Traeth.
---
23/01/13
Gêm heno wedi gohirio / Tonight's game OFF
Gohiriwyd y gêm yn erbyn Caergybi i'w chwarae heno (23/01/13). Adrefnwyd y gêm ar gyfer nos Fercher nesaf 30/01/13 gyda'r gic gyntaf am 7.45pm.

Tonight's game at Holyhead has been postponed. The game will now take place next Wednesday 30/01/13 with a 7.45pm kick off.
---
22/01/13
Colli Wally Foster / Passing of Wally Foster
Gyda thristwch derbyniwyd y newydd am farwolaeth Wally Foster gan swyddogion, chwaraewyr a chefnogwyr clwb Porthmadog ynghynt heddiw (22 Ionawr). Wally oedd tad amddiffynnwr Port, Mike Foster, ac roedd ganddo gysylltiad hir â'r clwb. Estynnwn ein cydymdeimlad llwyraf â Mike a'r teulu cyfan yn eu colled fawr.
Bu farw y bore yma yn Ysbyty Alltwen, Tremadog wedi salwch blin. Caiff Wally ei gofio fel un o gymeriadau mawr y Traeth, yn ddyn oedd yn mwynhau ei bêl-droed ond ddim yn un i aros y ddistaw yn hir tra'n gwylio gêm. Roedd deud ei ddeud yn rhan bwysig o wylio gêm iddo ac mae peidio clywed ei lais ers iddo gael ei gymryd yn wael wedi gadael gwacter ar y Traeth.
Cynhelir y gwasanaeth angladdol yng Nghapel Salem, Porthmadog bore Sadwrn nesaf (26 Ionawr) am 10 o'r gloch ac yn dilyn bydd y teulu a ffrindiau yn cyfarfod am luniaeth yng Nghlwb y Traeth.

It was with great regret that the news of the passing of Wally Foster was received by the officials, players and supporters of the Porthmadog club earlier today (22 January). Wally, father of Porthmadog defender Mike Foster, has a long connection with the club and we extend our sincere sympathy to Mike and to all the family in their great loss.
He passed away this morning at Alltwen Hospital, Tremadog having being seriously ill for some time. Wally will be remembered as one of the great characters of the Traeth, as a man who enjoyed his football but never one to remain quiet for very long during a match. Having his say was always part and parcel of watching football and not hearing his voice has left a huge void at the Traeth since the onset of his illness.
The funeral service will be held at Salem Chapel, Porthmadog on Saturday morning (26 January) at 10am, with family and friends meeting for refreshments afterwards at the Traeth Clubhouse.
---
20/01/13
Rhagolwg/ Preview : Port v Caergybi/Holyhead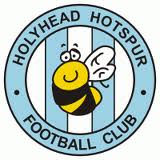 Mae dyddiad y gêm hon yng Nghaergybi wedi'i newid i nos Fercher nesaf (30 Ionawr). Bydd y gic gyntaf am 7.45pm. Gyda Caergybi yn y 5ed safle yn y tabl mae gêm anodd arall yn aros Port. Mae'r clwb o Fôn ar rhediad da ac mewn gemau diweddar roedd yna fuddugoliaeth 2-1 dros Caersws a perfformiad da iawn ar y Belle Vue i sicrhau gêm gyfartal yn erbyn Rhyl. Mae'r clwb wedi addasu'n dda i'r HGA. Yn y gêm gyfatebol ar y Traeth collodd Port o 3-0 gyda Mel McGinness, prif sgoriwr y clwb, yn sgorio ddwywaith. Daeth llawer o'r perygl i Port hefyd o rhediadau cyflym Mike Edwards.
Wedi Lloyd Ellams daro Port gyda hat-tric hwyr yng Nghonwy gobeithio y gwelwn gwell lwc nos Fercher, gan fod chwarae cyffredinol Port ar y Morfa yn haeddu gwell. Gobeithio gwelwn partneriaeth John Owen a Graham Boylan yn datblygu, gan rhoi fwy o goliau inni.

This fixture, at Holyhead, has been switched to the coming Wednesday evening (30 January). The kick-off is at 7.45 pm. With the Hotspurs in 5th place in the table it will be another difficult game for Port. The Hotspurs are in a good run of form and in recent games a 2-1 win over Caersws and a draw with Rhyl at the Belle Vue prove how well they have adapted to the HGA this season. In the corresponding game at the Traeth, Port went down by 3-0 with top scorer Mike McGinness scoring twice The pacy runs of Mike Edwards' also provided much of the danger.
Having been hit by a late Lloyd Ellams hat-trick at Conwy, Port will hope for a change of fortune as their overall play at the Morfa certainly deserved better rewards. Hopefully John Owen and Graham Boylan can forge a new partnership up front to provide much needed goal power.
---
20/01/13
Diddordeb yng nghynlluniau Port /Early interest in Port Project

Yn barod cafwyd diddordeb yn y cynlluniau i ddatblygu'r Traeth. Ond wrth groesawu hyn pwysleisiodd y cadeirydd Phil Jones yr angen am bwyll, "Dyddiau cynnar iawn ydy rhain gan fod y cyfan yn ddibynnol ar dderbyn caniatâd cynllunio."
"Rwy'n deall yn iawn, " ychwanegodd Phil, "pam fyddai rhai yn gweld y cynllun am westy ychydig o 'fan gwyn man draw' gan eu bod yn un uchelgeisiol. Ond rwy'n siwr fydd llawer yn synnu o'r ochr orau i wybod fod yna eisoes ddiddordeb gan pobl fusnes lleol i edrych ar y posibiliad o godi gwesty ar y Traeth. Mae denu diddordeb un o'r cadwyni gwestai cenedlaethol i'r Traeth yn dal yn posibiliad arall sy'n cael ystyriaeth . Ond yr opsiwn gorau imi, byddai gweld grwp busnes lleol yn ganolog i'r datblygiad hwn. Mae'r cyfan wrth gwrs angen caniatâd i fynd yn ei flaen"
"Cynllun tymor hir ydy hwn ond o lwyddo i'w weithredu bydd yn rhoi'r clwb ar seiliau cadarn i'r dyfodol."

There has been early interest in the development plans at the Traeth. However chairman Phil Jones, though welcoming this interest, stressed the need for caution, "These are of course very early days and everything clearly depends on securing the all important planning permission."
"I can well understand why people think the plans are 'pie in the sky' for having a hotel as part of the scheme is bold and ambitious," added Phil."But some might be pleasantly surprised to learn that interest is already being shown by parties who would like to look at the possibility of building a hotel at the Traeth. There have been genuine initial inquires from local business interests. This would be my preference, seeing a local business venture being central to this development. Interest from a hotel chain is another possibility we are exploring. All is of course dependent on gaining planning consent"
Concluded Phil, "This is a long term project but if it can be carried through it really could put's the future of the club on a sound footing,"
---
19/01/13
Caergybi nos Fercher / Holyhead on Wednesday
Mae'r gêm rhwng Caergybi a Port bellach i'w chwarae nos Fercher nesaf, 23 Ionawr yng Nghaergybi, gyda'r gic gyntaf am 7.30pm.

The league fixture between Holyhead Hotspurs and Port to be played at the New Stadium has been re-arranged for next Wednesday night, 23 January with a 7.30pm kick off.
---
18/01/13
Gêm wedi gohirio / Game off
Oherwydd yr eira mae'r gêm ar y Traeth yfory yn erbyn Rhaeadr wedi'i gohirio. Byddai teithio o Rhaeadr wedi bod yn anodd iawn, gyda nifer o ffyrdd y canolbarth yn beryglus.

In view of the snowy conditions tomorrow's game at the Traeth against Rhayader has been postponed. Travelling from Rhayader would have been extremely difficult with many roads in central Wales closed.
---
17/01/13
Rhagolwg/Preview: Port v Rhaeadr

Os na ddaw'r tywydd drwg dros y penwythnos fydd Port yn croesawu Rhaeadr i'r Traeth. Mae'r ymwelwyr yn gyn aelodau o Uwch Gynghrair Cymru ond dros y tymhorau diwethaf profiad io-io a gawsant rhwng Cynghrair Spar y Canolbarth a'r HGA. Y tymor diwethaf (2011/12) nhw oedd pencampwyr y Canolbarth. Ar hyn o bryd mae Rhaeadr un safle ac un pwynt o dan Port ond wedi chwarae pedair gêm yn llai. Mae hyn y dangos gymaint mae Port wedi'u tynnu i'r frwydr yn y gwaelodion.
Yn Penrhyncoch ar 17 Tachwedd oedd eu buddugoliaeth ddiwethaf, a doedd dim yn eu chwarae ar y diwrnod hwnnw i awgrymu fod yna rhediad heb fuddugoliaeth ar y ffordd. Ond mae'n siwr fyddai cefnogwyr a deithiodd i Gonwy yn cadarnhau eu bod y haeddu pwynt o leiaf ar y noson, a hynny er waethaf trafferthion y gyllideb. Gyda chwaraewyr yn gadael a penderfyniadau'r dyfarnwyr yn ymddangos i fod yn eu herbyn, mae'n rhaid bod yn ddiolchgar i Gareth a Campbell wrth iddynt geisio ymdopi â'r problemau. Yn yr amgylchiadau mae'n dipyn o bluen yn het y rheolwr i ddenu chwaraewr o safon John Owen i'r clwb -ac ar dystiolaeth nos Fawrth all weithio'n dda gyda Graham Boylan.
Y tro diwethaf i'r ddau glwb gyfarfod oedd ar ddiwrnod arbennig o heulog ym mis Medi . Ar y dydd er waethaf ymosod am y rhan fwyaf o'r gêm methu wnaeth Port i dorri amddiffyn penderfynol. Yn waeth cafodd y methiant ei gosbi wrth i Jordan Cooper a Lance Jones wrth ymosod a sgorio dwy gôl a rhoi'r tri phwynt i Rhaeadr. Yn eu gêm ddiwethaf gêm gyfartal gafodd Rhaeadr yn erbyn Rhydymwyn a cyn hynny dwy fuddugoliaeth oddi cartref dros Rhuthun a Llandudno.
Dyma'r adeg i bawb fod yn gefnogol –welwn ni chi pnawn Sadwrn os na fydd yr eira wedi cyrraedd.

If the very poor weather forecast for the weekend does not come about, Port will entertain mid-Wales club Rhayader Town on Saturday. Our visitors are former members of the Welsh Premier but, over recent seasons they have enjoyed something of a yo-yo existence between the Spar Mid Wales League and the HGA. Last season (2011/12) they were Mid Wales champions. They currently lie one place below Port with a single point separating the two clubs. Rhayader have significantly played four less games. This tells us the extent to which Port have been drawn into the relegation struggle.
Their last win was at Penrhyncoch back on the 17 November and the form shown on that day gave no clue of the winless run that was to follow. However supporters who travelled to Conwy on Tuesday will certainly agree that, despite all the well known problems, a point was the very least they deserved to pick up on the night. But when your luck is out and confidence is low it is hard to break out of a poor run. With players leaving and refereeing decisions seeming to go against us you have to admire the work Gareth and Campbell are putting in when faced by such difficulties. In the circumstances it has been something of a coup to attract a player of John Owen's ability to the club, and on the evidence of Tuesday he and Graham Boylan could work well together.
The last time the two clubs met was on an especially sunny September afternoon when, despite being camped in the opposition half for the greater part of the 90 minutes, Port failed to open up a stubborn Rhayader defence. Worse still it was another of those afternoons when a failure to score was punished by two well taken break away goals from Jordan Cooper and Lance Jones. Last time out Rhayader drew with Rhydymwyn having previously recorded away wins over Ruthin and Llandudno.
This is the time for all Port supporters to get behind the club –see you on Saturday if the snow keeps away.
---
14/01/13
Un yn ymuno un yn ymadael / One in one out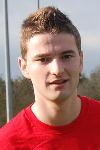 Mae Darren Thomas wedi gadael Port am Gaernarfon tra fod John Owen wedi ymuno ar fenthyg o Fangor.
Wrth ddiolch i Darren am ei gyfraniad i'r clwb dywedodd Gareth Parry, "Yn naturiol rwy'n siomedig iawn i golli chwaraewr mor dalentog, un a ddylai fod yn chwarae ar lefel uwch. Rwy'n deall yn iawn ei awydd i chwarae i'w glwb lleol ond carwn ddiolch iddo am ei holl ymroddiad a'i ymdrechion dros y clwb. Mae'n chwaraewr ffit iawn, prin iddo fethu sesiwn ymarfer drwy'r cyfnod ac rwy'n dymuno'n dda iddo at y dyfodol." Mae swyddogion y clwb a'r cefnogwyr yn diolch i Darren am ei steil deniadol o chwarae ac y gobeithio ei weld mewn gemau darbi y tymor nesaf!
Wrth i un drws gau mae un arall yn agor i ddod a John Owen i'r clwb, chwaraewr sydd wedi bod ar y fainc ac yn eilydd cyson i Fangor yn ystod y tymor. Dywedodd Gareth Parry heddiw, "Carwn ddiolch i Nev (Powell) am adael i John ddod i Port ar fenthyg tan ddiwedd y tymor. Rwy'n gwybod ei fod wedi cael cyfnodau llwyddiannus ar fenthyg yn yr HGA y tymor diwethaf ac yn ymwybodol o'r math o gyfraniad all wneud i'r clwb. Yn chwaraewr lleol mae'r math o chwaraewr da ni am ddenu i'r clwb."
Bydd John Owen ar gael ar gyfer y gêm yng Nghonwy nos Fawrth.

Darren Thomas has left Port to sign for Caernarfon while John Owen has joined the club on loan from Bangor.
Gareth Parry in thanking Darren for his contribution to the club said, "I am naturally very sorry to lose the services of such a talented player who should really be playing at a higher level. I understand his desire to play for his home town club but I cannot praise enough his commitment and efforts for the club. He is a fit player who hardly ever missed a training session and I wish him all the very best for the future." Officials and supporters will join in thanking Darren for his entertaining style of play and hope we will meet up with him for local derbies next season!
As one door closes another opens to bring in John Owen a striker who has been on the fringes of the Bangor team this season. Last season he spent successful loan spells at both Llangefni and Conwy and in fact scored for Conwy against Port at the Traeth. Gareth Parry said today, "I'd like to thank Nev (Powell) for enabling us to bring John to the club on loan until the end of the season. I know he had successful loan spells in the HGA last season and am well aware of the kind of contribution he can make to the club. As a local player he is also the kind of player we like to bring to the club."
John Owen will be available for tomorrow night's game against Conwy Borough.
---
13/01/13
Port v Conwy nos Fawrth / Port at Conwy on Tuesday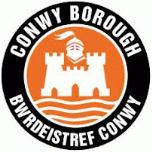 Mae'r gemau anodd yn dal i ddod i Port gyda ymweliad a Chonwy nos Fawrth. Mae Chris Herbert rheolwr clwb y Morfa wedi bod yn hynod o brysur yn ddiweddar. Bu dipyn o fynd a dod ar y Morfa dros y cyfnod ond o sylwi ar eu canlyniad ardderchog yng Nghaersws ni effeithiodd ar lwyddiant y tîm.
Wedi gadael mae ei prif sgoriwr Lee Davey i Gei Conna, Lee Hammond i Fwcle, Eddie Jebb i Landudno ac, wedi arhosiad byr iawn, y golwr Kristian Rogers i Lido Afan. Yn ymuno mae'r blaenwr Mike Jukes a sgoriodd pnawn Sadwrn, Paul Bowes o Runcorn, Joe Price o Derwyddon Cefn a'r amddiffynnwr Aaron Simms ar fenthyg o TNS.
Yn y gêm rhwng y ddau glwb ynghynt yn y tymor,Conwy oedd yr enillwyr a hynny o 2-1. Yn y gêm ar y Morfa y tymor diwethaf cafodd Port y fuddugoliaeth o 2-0 ond i ail adrodd hyn bydd yn rhaid iddynt godi tipyn ar eu gêm. Pob lwc i'r hogiau.

The series of difficult games continues for Port as they visit 4th placed Conwy Borough on Tuesday evening. Borough manager Chris Herbert has been one of the busiest in the HGA in recent weeks. There have been plenty of comings and goings at the Morfa in recent weeks but judging by their excellent result at form team Caersws on Saturday this has had no adverse effect on their performances.
Out have gone leading scorer Lee Davey to Connah's Quay, Lee Hammond to Buckley, Eddie Jebb to Llandudno and, after only a brief stay, keeper Kristian Rogers has left for Afan Lido. Coming in are ex-Wigan striker Mike Jukes, who was on the score sheet on Saturday, Paul Bowes from Runcorn, Joe Price from Cefn Druids and on loan from TNS defender Aaron Simms.
When the two clubs met earlier in the season at the Traeth, Conwy were winners by 2-1. Conwy's form this season means that Port will need to raise their game if they are to repeat last season's 2-0 success at the Morfa. Let's hope on Tuesday that lady luck will start smiling our way again.
---
13/01/13
Tote mis Rhagfyr/ December Tote
Y rhifau lwcus yn tote mis Rhagfyr oedd 5 a 37. Nid oedd enillydd –hyn i'w gadarnhau. Bydd y wobr o £370 yn mynd drosodd i fis Ionawr. Bydd tote Ionawr yn cael ei dynnu ar nos Wener, 25 Ionawr, yn ystod y noson Bingo yn y Ganolfan. Bydd amlenni tote ar gael fel arfer mewn siopau yn y dref neu o Siop y Clwb pnawn Sadwrn adeg y gêm ar y Traeth yn erbyn Rhaeadr.

The winning numbers in the December Monthly Tote were 5 and 37. Subject to confirmation there were No Winners, therefore the prize £370 will be carried over to the January Monthly Tote, which will be drawn on Friday 25th January at the weekly Bingo at Y Ganolfan. Tote envelopes are available in the usual outlets in Porthmadog and at the Club Shop during the game against Rhayader at the Traeth on Saturday.
---
11/01/13
Gwesty ar y Traeth? / Hotel at the Traeth?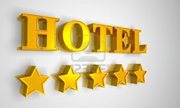 Mae'n bosib y gallai gwesty fod yn rhan o'r datblygiadau arfaethedig ar y Traeth. Yn siarad gyda'r 'Herald' wythnos hon datgelodd Gerallt Owen mwy am y cynlluniau.
"Byddai codi gwesty yn galw am fuddsoddiad o £1 miliwn," ydy barn Gerallt Owen. "Wedyn byddai angen un o'r gwestai cadwyn ar gyfer prosiect o'r fath, o bosib yn talu rhent am y tir. Nid ni fyddai'n codi'r gwesty," ychwanegodd.
"Y syniad byddai denu clybiau mwy i ddod yma," meddai, " a defnyddio'r cyfleusterau 3G, er enghraifft, yn y cyfnod cyn dymor, gyda lle i aros ar stepan y drws. Y gobaith ydy, bydd y datblygiad hwn yn trawsnewid y clwb, gan fod yn rhan bwysig o'n dyfodol ni fel clwb. Yn sicr rydym wedi cyffroi wrth feddwl am fynd ymlaen a'r cynlluniau yma. Rydym wedi cynnal sawl cyfarfod gyda'r pensaer sydd a chyfrifoldeb am rhoi'r cynllun busnes hwn at ei gilydd a 'da ni'n teimlo fod yna ddyfodol da iddo. Edrychwn ymlaen i weld o'n mynd yn ei flaen."

A hotel could be a further stage in the new developments proposed for the Traeth. Speaking to the Herald this week Gerallt Owen has revealed more on the plans previously outlined.
"The hotel would probably be an investment of a million pounds" is Gerallt Owen's opinion. "However, for that project we would expect a hotel chain to come in, possibly paying rent for the land. We would not build or run the hotel ourselves." he said.
"The idea," he added, "is that some of the bigger football clubs could come here and use the 3G facilities, for instance in pre-season, and they would have a place to stay on the doorstep. The hope is that this development will transform the club. I think it will form a large part of the club's future. Certainly we as a club are excited to take these plans forward. We have had several meetings with the architect, who is in charge of putting together the business plans, and everyone is very excited about the project. We believe it has a lot of mileage to it and we're looking forward to see it moving ahead."
---
10/01/13
Rhagolwg/Preview: Port v Derwyddon/Druids

Gêm anodd arall ddydd Sadwrn gyda Derwyddon Cefn, y clwb yn y 3ydd safle, yn dod i'r Traeth. Yn dilyn eu rhediad gwych yng Nghwpan Cymru llynedd roedd y Derwyddon ymysg y ffefrynnau am ddyrchafiad ond gyda'r Rhyl ar rhediad diguro, mae 18 pwynt bellach rhwng y Rhyl a'r Derwyddon. Ond mae gan y Derwyddon 3 gêm mewn llaw. Daeth nifer o newidiadau yng nghlwb y Graig ar ddechrau 2013. Mae Mike Burke a Joe Price wedi gadael a George Hughes wedi mynd ar fenthyg i Llanrhaeadr.
Yn ymuno â Cefn mae dau chwaraewr ifanc o TNS. Mae'r blaenwr Ryan Jones wedi ymuno'n barhaol, ond ar fenthyg mae'r chwaraewr ganol cae Tom Allen. Dau chwaraewr canol cae arall sydd wedi ymuno ydy Steve Blenkinsop o'r Drenewydd a Matty Owen, ar fenthyg o Wrecsam.
Yn y gêm gyfatebol ar Y Graig cafwyd brwydr galed gyffrous gyda'r Derwyddon yn fuddugol o 2-1 diolch i beniad hwyr Gareth Edwards. Bydd Port yn awyddus iawn i ddod a'r rhediad o golli gemau ar y Traeth i ben. Bu'r tair wythnos heb gêm fawr o gymorth cyn y gêm yn erbyn Rhyl. Ni chafwyd llawer o lwc ddydd Sadwrn chwaith, gyda'r Rhyl yn cael cic o'r smotyn ac anrheg o gôl i'w helpu i sicrhau'r fuddugoliaeth. Er waetha'r ffaith fod maint carfan Gareth Parry wedi lleihau, mae digon o dalent ar gael i ddod a'r rhediad siomedig i ben ac ail ddarganfod y math o chwarae a ddangoswyd yn y dair gêm oddi cartref ar ddiwedd Tachwedd a dechrau Rhagfyr.

Another tough fixture faces Port on Saturday with third placed Cefn Druids visiting the Traeth. The visitors, following their outstanding Welsh Cup run of last season, started the season as likely promotion challengers but Rhyl's unbeaten season has left them 18 points adrift -albeit with three games in hand. The New Year has brought change at the Rock with experienced striker Mike Burke and midfielder Joe Price being released and George Hughes going out on loan to Llanrhaeadr.
In have come two TNS scholarship products with striker Ryan Jones making a permanent move and midfielder Tom Allen who is joining on loan. Other midfielders coming in are Steve Blenkinsop from Newtown and Matty Owen on loan from Wrexham.
The corresponding fixture at the Rock was a tough exciting contest with a late Gareth Edwards goal for Druids giving them a 2-1victory. Following three straight home defeats Port will be desperate to break this disappointing run. Three weeks without a game probably had its effect ahead of the Rhyl game. Fortune has not favoured them either and last Saturday Rhyl had a penalty and a gift goal to put them on the victory trail. Despite the fact that manager Gareth Parry is operating with a very small squad, there is enough talent available to end this depressing run and reproduce the kind of form shown in three consecutive away fixtures in late November/early December.
---
08/01/13
Talwch yr hyn a fynnwch / Pay what you like

Mae Port Talbot, clwb lle gafodd Port groeso cynnes bob amser yn y gorffennol, wedi cynnig syniad gwreiddiol i gynyddu nifer eu cefnogwyr.
Mewn ymdrech i ddenu mwy i Stadiwm GenQuip caiff cefnogwyr dalu yr hyn a fynnon wrth y fynedfa. Yn dilyn cefnogaeth siomedig yn ddiweddar mae cadeirydd y clwb, Andrew Edwards, yn gobeithio fydd y cynnig 'Talwch yr hyn a fynnwch' yn golygu gwell torfeydd.
Meddai Andrew Edwards, "Rym wedi bod yn siomedig â'r diffyg cefnogaeth yn ystod y tymor gan fod y chwaraewyr a'r rheolwyr yn haeddu gwell. Mae safon y bêl-droed yn dda ac mae'n siomedig nad yw'r cyhoedd yn cefnogi UG Cymru a'i chlybiau."
Bydd nifer fawr o glybiau yn rhannu teimladau Andrew Edwards. Ond ydy o'n syniad all weithio? Gall glybiau eraill ddilyn eu hesiampl? A ddaw mwy drwy'r fynedfa? Beth os bydd clwb ar rhediad gwael?
Wel mae'r ymateb cyntaf yn addawol. Gwelodd 285 o gefnogwyr Port Talbot yn curo'r Bala sy'n dipyn uwch na'r cyfartaledd o 194 dros y tymor.

Port Talbot, a club at which Porthmadog was always assured of a warm welcome during their Welsh Prem days, have come up with a novel idea for increasing attendances.
In a bid to boost match-day attendances at the GenQuip Stadium, spectators can simply pay what they like on the gate for match entry. Club chairman Andrew Edwards is hoping that Saturday's 'Pay What You Like' offer will see an improved crowd following disappointing recent attendances.
Andrew Edwards says, "We've been disappointed with the lack of support so far this season and the players and management deserve better. We're playing a good standard of football and it's disappointing that the public don't support the Welsh Premier League and its clubs."
Many clubs all over Wales must share the feelings of the Port Talbot chairman. But is this idea a possible answer? Is it an idea which other clubs can follow? Is it likely that more will come through the gates? What happens if you are in a poor run of form?
Well the initial response is promising as 285 saw Port Talbot defeat Bala, which is considerably up on the season's average of 194.
---
06/01/13
Cyhoeddi cynlluniau cyffrous / Bold new plans Unveiled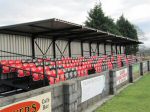 Am y tro cyntaf cyhoeddwyd cynlluniau cyffrous a blaengar ar gyfer Y Traeth yn y gêm yn erbyn Y Rhyl ddydd Sadwrn.
Paratowyd gynlluniau amlinellol gan y pensaer David Wilkinson :-
Trawsnewid y prif gae yn gae 3G.
Gwella ac ymestyn yr ystafelloedd newid presennol.
Adeiladu prif eisteddle newydd yn agosach at y cae chwarae.
Datblygu tri chae 3/4G 5-bob ochr ac un 7-bob ochr ar y cae ymarfer presennol a rhain ar gael i'w hurio.
Datblygu ystafelloedd newid ychwanegol, gyda balconi gwylio ac ystafell cynnal digwyddiadau efo chyfleusterau arlwyo –i gyd mewn adeilad ar Pen y Dre o'r cae, rhwng y prif gae a'r cae ymarfer.
Mae datblygu caeau 3/4G yn cyd-fynd ag awgrym Pwyllgor y Cynulliad mai datblygu clybiau i fod yn ganolbwynt i'r gymuned ydy'r ffordd orau i sicrhau llwyddiant yn y tymor hir. Gall caeau o'r math yma gael eu defnyddio'n gymunedol 7 niwrnod yr wythnos.
Bydd yr holl waith yma yn ddibynnol ar sicrhau arian grant sylweddol, ac mae ffynonellau eisoes wedi'u nodi gan arbenigwr yn y maes -Dafydd Wyn Jones, aelod o'r bwrdd.
Byddai'n rhaid i'r gwaith gael ei wneud mewn 3 neu 4 cam gyda gosod cae 3/4G ar y prif gae yn gam cyntaf. Darllenwch y manylion llawn yma.

Bold and imaginative plans for the future development of the Traeth Stadium were unveiled publicly for the first time at Saturday's home game against Rhyl.
Outline drawings have been prepared by architect David Wilkinson to:-
Transform the main pitch into a 3G surface.
Improve and extend the current changing rooms.
Provide a new main stand moved closer to the pitch.
Transform the current training pitch into three five-a-side and one 7-a-side pitches which would be available for hire. Provide separate changing rooms, viewing balcony, function room, catering facilities all housed in a separate building on the Town End of the ground between the main pitch and the training pitch.
The provision of 3/4G pitches ties in with the recommendation of a recent report by the Assembly Committee that the best hope of sustainability lies with developing football clubs as community hubs. Pitches of this type can stand up to general community use 7 days a week.
All these works would be dependent on substantial grant aid with various funds already identified by club director Dafydd Wyn Jones who is a specialist in this field.
The work would be undertaken in 3 or 4 phases with Phase 1 involving the laying down of the 3G pitch on the main pitch. Read the full detalis here.
---
02/01/13
Rhagolwg/Preview: Port v Rhyl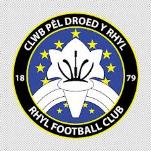 Rhyl fydd yn ymweld â'r Traeth pnawn Sadwrn. Y nhw, gyda Chaersws yn dilyn, sydd yn gosod y safon yn y gynghrair. Gyda Chaersws ddim yn ceisio dyrchafiad mae'r Rhyl yn ffefrynnau pendant i ddychwelyd i'r Uwch Gynghrair. Pe byddai'r gêm hon wedi cael ei chwarae ar y dyddiad gwreiddiol hon fyddai gêm olaf y tymor ac yn ddiwrnod mae'n debyg i'r ymwelwyr ddathlu!
Cafwyd drama ar y diwrnod olaf rhwng y ddau glwb ar y Traeth o'r blaen. Bydd llawer yn cofio gêm olaf tymor 2003/04 pan gipiodd y Rhyl bencampwriaeth UG Cymru gyda buddugoliaeth 2-0 o flaen torf o 837. Bydd cefnogwyr Port yn cofio'r fuddugoliaeth o 1-0 yn 2007/08 a sicrhaodd fod Port yn cadw eu lle yn UG Cymru. Y gêm honno hefyd oedd un olaf Viv Williams yn rheolwr ar Port.
Y tymor diwethaf enillodd Port bedwar pwynt o'u gemau yn erbyn y Rhyl a'r gemau yna hefyd oedd uchafbwyntiau'r tymor. Pan gyfarfu'r ddau yn ddiweddar cafwyd gêm arall o safon a orffennodd yn gyfartal 2-2. Hon oedd y tro cyntaf y tymor hwn i'r Rhyl ildio pwyntiau ar y Belle Vue. Mae eu record diguro gyda 14 buddugoliaeth mewn 17 gêm yn siarad drostynt eu hunain. Mae'r Rhyl wedi bod yn sgorio am hwyl gyda 3 chwaraewr yn cyrraedd ffigurau dwbl a Marc Evans yn arwain y ffordd gyda 15 gôl. Sgoriwyd 11 gôl yn erbyn Llanrhaeadr a chwech yr un yn erbyn Penycae a Rhaeadr. Gyda Rhyl mewn safle mor gref yn y tabl fedrai hon fod y gêm gynghrair olaf rhwng Port a'r Rhyl am dipyn. Gobeithio y cawn dorf dda a gêm arall o safon.

Rhyl will be the visitors to the Traeth on Saturday. They, followed by Caersws, are the clubs setting the pace in the HGA. With Caersws not seeking promotion, Sunny Rhyl are looking odds on favourites for a return to the WPL. Had this game remained on its original date it would have been the season's finale and we could have been in for some end of the season celebrations!
There has been huge final day drama between the two clubs on previous occasions at the Traeth. Many will recall the final game of the 2003/04 season when 837 spectators saw Rhyl clinch the WPL title with a 2-0 victory. Port supporters will recall the great relegation escape of 2007/08 when a 1-0 final day win over Rhyl proved enough for Port to retain their WPL status. That game also turned out to be Viv Williams' final game as manager.
Last season Port collected four points from their games with Rhyl and these games were the highlights of the season. The clubs met only recently and another top quality game ended in a 2-2 draw. This was the first time this season for Rhyl to drop points at their Belle Vue stronghold. Their unbeaten record of 14 wins in 17 games speaks for itself. They have been scoring goals for fun and three of their players have reached a double figure goal tally with Marc Evans leading the way with 15 goals. They scored 11 against Llanrhaeadr and six each against Penycae and Rhayader. Rhyl have been setting the standard this season in the HGA and so this game could well be the last league game between the two clubs for a while. Let's hope for a good crowd and another crowd pleaser.
---
01/01/13
Gwobrau Blynyddol Dave Jones / Dave Jones' Annual Awards

Mae Dave Jones, gohebydd pêl-droed y Daily Post, wedi gwneud ei ddewis personol o oreuon pêl-droed 2012 yn y gogledd. Enwyd Neil Gibson, Prestatyn, yn 'Rheolwr y Flwyddyn' a Bangor ydy ei ddewis 'Tîm y Flwyddyn'. Streicar gorau'r flwyddyn ydy Andy Parkinson (Prestatyn) tra'r chwaraewr canol cae gorau oedd Mark Jones (Bala). Caiff gwefan CPD Porthmadog ei henwi yn 'Wefan Orau'.
Mae yna fwy o enwebiadau i glybiau'r Huws Gray. Emlyn Manley Williams rheolwr Caergybi ydy'r gorau tu allan i UGC a Mel McGinness, sgoriwr cyson y clwb oedd y streicar gorau. Buddugoliaeth 5-2 y Rhyl dros Aberystwyth yng Nghwpan Cymru oedd 'Perfformiad Tîm y Flwyddyn'.
Mae gan Dave dipyn fwy o anrhydeddau i'w cynnig a cewch weld y rhestr llawn 'Sêr 2012' ar blogs.dailypost.co.uk/northwalesfootball

Daily Post football journalist Dave Jones has selected his personal award winners for 2012. Neil Gibson of Prestatyn is named 'Manager of the Year' while Bangor City are his 'Team of the Year'. Andy Parkinson (Prestatyn) is the year's best striker while Mark Jones (Bala) is the best midfielder. Porthmadog also get a mention as the 'Best Website'.
There are several more HGA nominations. Holyhead Hotspur manager Emlyn Manley Williams named best outside the WPL and Hotspur's free scoring forward Mel McGinness is similarly named as best striker. Rhyl's 5-2 win over Aberystwyth gets the 'Best Team Performance' award.
There are many more who have caught Dave Jones' experienced eye and for the full awards see his 'Stars of 2012' on blogs.dailypost.co.uk/northwalesfootball
---
31/12/12
Ad-drefnu gêm Conwy / Conwy fixture rearranged
Mae Conwy a Port wedi cytuno y bydd y gêm ar y Morfa, a ohiriwyd gan fod y cae dan ddŵr ar 21 Rhagfyr, rŵan yn cael ei chwarae ar nos Fawrth 15 Ionawr.

Port and Conwy Borough have agreed that the fixture at the Morfa, postponed due to a waterlogged pitch on 21 December, will now be played on Tuesday 15 January.
---
29/12/12
Dwy gêm yn unig / Two avoid washout
Caeau Llandudno a Rhydymwyn oedd yr unig rhai i oresgyn y glaw mawr. Llwyddodd Llandudno i barhau a'u rhediad da o dan Alan Morgan wrth guro Caergybi o 2-0 a felly symud i fyny i'r 8fed safle yn y tabl. Golyga hyn fod Port yn gostwng i'r 10 fed safle. Yn y gêm arall curwyd Penycae gan Rhydymwyn o 2-1.

Llandudno and Rhydymwyn were the only two grounds to overcome the rains. Llandudno continued their good run under Alan Morgan defeating Holyhead 2-0 to move up to 8th place which means that Port drop to 10th. In the other game Rhydymwyn defeated Penycae by 2-1.
---
29/12/12
Dymuniadau gorau Campbell a Becci / Best wishes Campbell and Becci
Dymuna pawb yn y clwb longyfarch Campbell a Becci ar eu priodas wythnos ddiwethaf. Pob dymuniad da i'r ddau at y dyfodol.

All at the cub extend their congratulations to Campbell and Becci who were married last week. Every good wish to you both for the future.
---
28/12/12
Gêm wedi ei gohirio / Match postponed
Ar ôl diwrnod arall o law trwm, mae gêm Port yn Llanrhaeadr-ym-Mochnant bnawn Sadwrn wedi'i gohirio oherwydd fod y cae dan ddwr.

After a further day of heavy rain, Port's match at Llanrhaeadr-ym-Mochnant on Saturday afternoon has been called off due to a waterlogged pitch.
---
27/12/12
Rhagolwg/ Preview: Llanrhaeadr v Porthmadog (Sat Nav: SY10 0LG)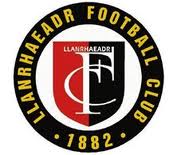 Os bydd y tywydd yn caniatáu bydd Port yn ymweld â Llanrhaeadr-ym-Mochnant pnawn Sadwrn. Dylai cefnogwyr sy'n bwriadu teithio nodi fod y gic gyntaf am 2pm gan nad oes goleuadau yn y cae. Mae yna newid ddiweddar wedi bod i'r tîm rheoli yn Llanrhaeadr gyda Dan Stevens yn gadael a tîm rheoli'r tymor diwethaf sef Mario Iaquinta a James Davies yn dychwelyd. Mae'r clwb o'r canolbarth yng nghanol rhediad gwael yn colli eu chwe gêm ddiwethaf ac ond yn ennill dwy gêm gynghrair y tymor hwn. Ond mae'r clwb wedi dangos yr ysbryd i frwydro fel y gwnaethant yn erbyn Port llynedd yn dod yn ôl yn yr ail hanner i sicrhau gem gyfartal 3-3. Gyda'r clwb wedi newid rheolwr medrwn ddisgwyl y frwydr i gadw eu lle yn yr HGA i gychwyn.
Bydd Port yn edrych i daro yn ôl wedi iddynt golli dwy gêm yn olynol ar y Traeth. Neu o edrych ar y peth o gyfeiriad arall byddant yn edrych i ddal at record oddi cartref sy'n ddiguro ers 19 Medi –sef chwe gêm. Mae ystadegau bob amser yn agored i ddehongliadau gwahanol! Gobeithio ar ôl ddydd Sadwrn bydd y record wedi ymestyn i saith o gemau.

Weather permitting Port will visit Llanrhaeadr-ym-Mochnant on Saturday. Supporters intending to travel should note that the game kicks off at 2pm as there are no lights at the ground. The mid-Wales club have experienced behind the scenes changes in recent weeks with manager Dan Stevens departing to be replaced by last season's management team of Mario Iaquinta and James Davies. Llanrhaeadr are in a poor run of form, losing their last six games with only two wins all season. However they have a reputation for fighting spirit and Port will recall the second half fight back last season, to earn a 3-3 draw. They club under the recalled management will be determined to start a fight back to retain their place in the HGA
Port will be looking to bounce back after successive home defeats or another way of looking at the record is that they have not been beaten on their travels in the league since 19 September –six games. Just goes to show that stats can be interpreted in different ways! Let's hope that away run stretches to seven victories after Saturday.
---
24/12/12
Edrych at y dyfodol / Looking to the future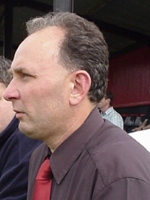 Mae Bwrdd y clwb wedi datgan eu diolch i'r chwaraewyr am eu teyrngarwch yn ystod y problemau diweddar, pryd bu'n rhaid lleihau cyllidebau. Gwnaeth y Bwrdd weithredu'n gyflym i drin y broblem a gododd, gan ail strwythuro, proses sydd yn cael ei chwblhau. Wrth weithredu'n gyflym mae'r Bwrdd wedi sefydlogi pethau ond ni fyddai hyn yn bosibl heblaw am ddealltwriaeth, cefnogaeth a theyrngarwch y chwaraewyr. Bu arweiniad cadarn Gareth Parry a'r tîm rheoli hefyd yn allweddol. Dymuna'r Bwrdd, yn gyhoeddus, fynegi eu gwerthfawrogiad am yr ymroddiad a ddangoswyd gan y chwaraewyr.
Nid oes dim newid i amcanion tymor hir y clwb a gyda'r rheolwr yn dod a chwaraewyr ifanc talentog sy'n datblygu i'r garfan mae'r dyfodol ar y cae yn edrych yn addawol. Mae'r Academi yn dal i fod yn rhan bwysig o strategaeth y clwb, gyda'r Bwrdd yn ymwybodol iawn o'r angen am Ail Dîm i bontio rhwng yr Academi a'r tîm cyntaf. I gyflawni'r amcanion yma rhaid wrth grwp cadarn o wirfoddolwyr a dyna pam mae'r cadeirydd, Phil Jones, a'r ysgrifennydd, Gerallt Owen, wedi bod yn annog pobl i ddod ymlaen i gynorthwyo'r clwb i dyfu.
Gyda gemau anodd yn ein haros ar ddechrau'r flwyddyn newydd dewch allan i ddangos eich cefnogaeth a hefyd eich gwerthfawrogiad o'r teyrngarwch a ddangoswyd gan y chwaraewyr. Mae'r clwb yn dymuno Nadolig Llawen a Blwyddyn Newydd llwyddiannus i'n chwaraewyr, eu teuluoedd ac i'n cefnogwyr i gyd.

The Porthmadog Board have issued a statement in which they express their thanks to the players for the loyalty shown during some recent difficulties when budgets have been reduced. The board have moved quickly to deal with a problem, which has arisen over the past few weeks, by a process of restructuring which is now nearing completion. This process is achieving the stabilisation required but would not have been successful without the understanding, support and remarkable loyalty and co-operation of the players. The strong leadership of Gareth Parry and the management team has been vital. The Board would like to place on record their appreciation of this continued commitment.
The long term aims of the club remain unchanged with the manager bringing together some very talented young players, whose development should guarantee a bright future. The Academy continues to be an important plank in the club's future strategy and the Board are well aware of the need for a reserve team to bridge the gap between the promising Academy players and the first team. To achieve these aims the club will need a strong body of volunteers and it is for that reason the chairman, Phil Jones, and the secretary, Gerallt Owen, have urged people to come forward and help the club to grow.
There are some tough home games ahead early in the New Year and supporters should show their support and appreciation of loyalty shown by the squad. The club wishes the players, their families and all our supporters a Happy Christmas and a successful New Year.


---