13/03/07
Airbus: Rhagolwg / Airbus: Preview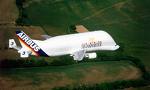 Mae cyfnod pwysig iawn o'r tymor yn wynebu Porthmadog gyda naw o gemau yn weddill. Wrth edrych ar y rhestr gêmau, gwelwn fod yna ddigon o gyfleoedd i sicrhau sawl tri phwynt ond y tymor hwn mae gormod o gêmau cyfartal wedi sicrhau ein bod yn gorfod brwydro am le yng Nghwpan Cenedlaethol y BBC ar gyfer y flwyddyn nesaf. Ni fydd y gêm ddydd Sadwrn, adref yn erbyn Airbus, yn un hawdd. Mae'r tîm o Sir Fflint wedi ennill tair o'u chwe gêm ddiwethaf, o'i gymharu ag un yn y chwe olaf i Port. Ym mis Chwefror, sicrhaodd Airbus dair buddugoliaeth yn olynol trwy guro Cwmbrân adref ac hefyd dwy fuddugoliaeth dda i ffwrdd yn Cei Conna ac yn Port Talbot. Mae y chwaraewr rheolwr Gareth Owen wedi ysbrydoli'r clwb yn ddiweddar ac mae'r cyn chwaraewr Wrecsam wedi sicrhau gwobr Chwaraewr y Mis iddo'i hun ar gyfer mis Chwefror. Hefyd bu James McIntosh a Mark Allen ymysg y goliau. Bydd rhaid i Porthmadog fod ar eu gorau felly, gan drosglwyddo ychydig o lwyddiant y gêmau cwpan i'r gêmau cynghrair ac wedyn medrwn edrych ymlaen at orffen y tymor gyda rhediad da fydd yn ein codi i'r deg uchaf.

Porthmadog face an important stage in the season with nine games left. Looking at the fixture list, there are still plenty of opportunities available where the all important three points can be picked up and make up for the excess of drawn games which has meant that we have to battle for a place in next season's Premier Cup. Saturday's home game against Airbus will not be an easy fixture. The Planemakers have improved considerably of late recording three wins in their last six games compared to the one win in six league outings Porthmadog have managed. In February, Airbus recorded three straight victories beating Cwmbran at home and gaining two excellent away wins at the expense of Connah's Quay and Port Talbot. Gareth Owen, the player manager, has lead by example and the former Wrexham player has proved an inspiration to his team and, in the process, secured the nomination as the WPL Player of the Month for February. James McIntosh and Mark Allen have been amongst the goals for the Flintshire club. So Port will need to be at their best and we hope to see some of the cup form being shown in the league. Should this happen, we can look forward to a good late run to push us into the top ten.
---
09/03/07
Cadarnhad o ddyddiad yr Apêl / Appeal date confirmed
Deallir fod dyddiad yr apêl, pan fydd yn bosib codi'r sarhad o hiliaeth yn erbyn CPD Porthmadog, wedi'i gadarnhau ar gyfer dydd Gwener, 30 Mawrth. Bydd wedyn yn bosib setlo'r mater gan adfer enw da CPD Porthmadog. Ymysg y rhai sydd wedi rhoi eu cefnogaeth, mae Aelodau o'r Cynulliad, Naz Malik o Gymdeithas Lleiafrifol Ethnig Cymru, cyn ysgrifennydd y Gymdeithas Bêl droed , Alun Evans, criw mawr o swyddogion clybiau UGC a channoedd o gefnogwyr o bob cwr ac un gwefan yn arbennig sef www.welsh-premier.com. Diolchir i bawb am eu cefnogaeth.

It appears that the date of the FAW appeal hearing, when the unfortunate racist slur against Porthmadog FC can be lifted, has now been confirmed for Friday, 30 March. It is hoped that the matter can finally be dealt with and the good name of Porthmadog FC restored. The club has been supported in their appeal by Welsh Assembly AM's, Naz Malik of the All Wales Ethnic Minority Association, former FAW Secretary Alun Evans, a large number of WPL officials and hundreds of fans from a wide variety of clubs and one website in particular, the Welsh Premier Website (www.welsh-premier.com) Thanks to all for their support.
---
06/03/07
Seintiau Newydd: Rhagolwg / TNS: Preview

Daeth diddordeb Porthmadog yn y cwpanau i ben ddydd Sadwrn pan aethant allan o Gwpan Cymru yng Nghaerfyrddin, drwy giciau o'r smotyn. Ond medrant edrych yn ôl ar berfformiadau'r tymor gyda balchder wrth iddynt gyrraedd rownd gyn derfynol Cwpan y Gynghrair a rownd yr wyth olaf yng Nghwpan Cenedlaethol y BBC a Chwpan Cymru. Ym mhob un o'r cystadlaethau yma, buont yn ymrafael â phrif glwb y gynghrair, Y Seintiau Newydd, gan eu curo ar giciau o'r smotyn yng Nghwpan Cymru ac eto o 2-1 yng Nghwpan y Gynghrair ar noson stormus ar y Dreflan diolch i goliau o safon uchel gan Jason Sadler a Les Davies. Yn ogystal, yng Nghwpan y BBC, cafwyd perfformiad da arall gan ddal y clwb llawn amser tan naw munud o'r diwedd.
Atgofion ddigon chwerw o golli'n drwm sydd o'r gêm gynghrair ddiwethaf ar Y Dreflan. Byddai perfformiad da ddydd Sadwrn yn help i lleddfu ychydig o'r atgofion yma. Gêm agos gafwyd rhwng y ddau glwb yn y gêm gynghrair ar Y Traeth hefyd, a bydd timau reoli'r ddau glwb yn sylweddoli allai ddydd Sadwrn fod yn frwydr arall rhwng gallu'r Seintiau i gadw'r bêl ac amddiffyn Porthmadog. Yn y pedair gêm rhwng y ddau glwb, mae'r Seintiau wedi cael anhawster i dorri'r amddiffyn cadarn. Gyda'r ddau glwb yn brolio dwy fuddugoliaeth yr un eleni, ddydd Sadwrn bydd y pumed ac yn penderfynu'r gyfres rhwng y ddau glwb. Er bod Porthmadog allan o Gwpan Cymr, mae digon i chwarae amdano hyd ddiwedd y tymor, gyda sicrhau lle yng Nghwpan Genedlaethol y BBC uchaf yn eu bwriadau.

Porthmadog's huge involvement in the three major cup tournaments came to an end via the penalty spot at Carmarthen on Saturday. But they can look back on their season's performances with some pride, having reached the semi-finals of the League Cup and the quarter-finals of both the Premier Cup and the Welsh Cup. In each of these cup competitions, they crossed swords with the WPL's top club, The New Saints, putting them out of the Welsh Cup on penalties and, in a memorable League Cup quarter final at a windswept Treflan, defeated the champions thanks to quality finishes by Jason Sadler and Les Davies. Even in the Premier Cup, Port gave an excellent account of themselves and were still on level terms until the 81st minute.
The last league visit to Llansanffraid holds some painful memories of a heavy defeat. A good performance on Saturday however will go some way to erase these memories. The league encounter at the Traeth proved to be another close contest and both management teams will be well aware that Saturday's game could again be a trial of strength between the TNS possession football and a Porthmadog rearguard which the Saints have found difficult to break down in all four previous contests. Both sides have had two wins each so Saturday is the decider. Though out of the Welsh Cup, Port have plenty to play for between now and the end of the season with a place in next season's Premier Cup uppermost in their minds.
---
06/03/07
Yr Ail Dîm ym mis Chwefror / The Reserves in February
Roedd gan yr ail dîm dipyn o waith dal i fyny gyda gemau cynghrair ar ôl chwarae gymaint o gemau mewn amrywiol gystadlaethau cwpan. Dechreuodd y mis yn dda gyda dwy fuddugoliaeth. Cafwyd buddugoliaeth o 3-1 ym Methel gyda Steven Jones, Gerrard Laidlaw a Mark Cook yn sgorio'r goliau. Dilynwyd hyn gyda buddugoliaeth dros y dŵr yn Gaerwen a hynny o 4-1, gyda Tom Hughes yn sgorio tair a Dave Harding yn cael y llall. Cwpan Gwynedd yn erbyn yr hen elyn Blaenau Ffestiniog oedd y gêm nesaf ac roedd angen amser ychwanegol i setlo'r canlyniad. Ar ddiwedd y 90 munud, roedd y sgôr yn 2-2 gydag Iwan Roberts ac Iwan Thomas yn sgorio i Port ac wedyn Mark Cook yn ychwanegu un arall yn yr amser ychwanegol. Daeth Blaenau yn ôl gyda dwy gôl hwyr i sicrhau'r fuddugoliaeth o 4-3. Gêm gwpan arall ddaeth nesaf, y tro yma Tarian Eryri, lle bu gôl Mathew Hughes, ar ôl ond tri munud, yn ddigon i roi'r fuddugoliaeth i Port dros Real Llandudno. Yn ôl yn y gynghrair oedd yr hanes wedyn a daeth y rhediad da i ben yn erbyn Llanllyfni a sgoriodd dair gwaith yn y 23 munud cyntaf a dyna oedd y sgôr terfynol. Oherwydd y glaw a chyflwr y cae, bu'n rhaid gohirio'r gêm olaf yn y mis sef yr un adref yn erbyn Amlwch.

The Reserves started the month with a lot of catching up to do on league fixtures having been involved in such a variety of Cup fixtures. The month opened well with two away league victories. The first was by 3-1 at Bethel with Steven Jones, Gerrard Laidlaw and Mark Cook providing the goals. This was followed by a good 4-1 win at Gaerwen when Tom Hughes scored an excellent hat trick and David Harding provided the other goal. After these successes, interest turned to the Gwynedd Cup and a game against old rivals Blaenau Ffestiniog. It needed extra time to settle this one with the scores at 2-2 after 90 minutes. The scorers for Porthmadog were Iwan Roberts and Iwan Thomas and, in extra time, Mark Cook added a third but two late goals for Blaenau gave them a 4-3 win. Yet another cup game followed, this time in the Eryri Shield, and Porthmadog held on to record a single goal win against Real Llandudno. The goal came in only the third minute and was scored by Matthew Hughes. It was then back to the league for a game against Llanllyfni but Port failed to maintain their league progress going down to a 3-0 defeat at Llanllyfni where all three goals came in the first 23 minutes. The final game of the month against Amlwch was postponed.
---
02/03/07
Mwy o luniau o gêm Derwyddon Cefn / More photos from the Cefn Druids game
Lluniau / Pictures: © Jurek Biegus


Diolch i Jurek Biegus am y lluniau - mae mwy o'i luniau o'r gêm i'w gweld ar:
Thanks to Jurek Biegus for the photos - more of his photos of the match can be seen at:
http://www.jwbphotography.co.uk/images/porthnewi/index_html.html
---
28/02/07
Diweddaraf am yr apêl / Appeal Latest
O'r rhaglen


Nid yw'r clwb eto wedi'i hysbysu o'r dyddiad pan fydd y panel yn gwrando ar ein hachos. Mae Nic Parry ein cynrychiolydd cyfreithiol wedi bod mewn cysylltiad â'r Gymdeithas Bêl Droed a deallwn mai 15 Mawrth neu 31 Mawrth ydy'r dyddiadau mwyaf tebygol. Caerdydd yn sicr fydd y lleoliad ar gyfer y gwrandawiad. Er nad oes cyfeiriad ato yn y drefn apelio -hyn bellach ydy "polisi" y Gymdeithas i gynnal pob gwrandawiad yn eu swyddfeydd newydd yng Nghaerdydd. Penderfyniad anffodus gan y bydd yn ychwanegu at gostau'r apêl a hefyd yn tanlinellu'r ffaith fod pob dim yn cael eu ganoli yng Nghaerdydd. Yn sydyn iawn, mae'r Gymdeithas yn troi yn Gymdeithas Pêl Droed Caerdydd. Bu anghytuno hefyd ynglŷn ag apwyntio "Cadeirydd Annibynnol i'r Panel Apêl," gyda'r Gymdeithas yn awyddus i apwyntio un sydd â chysylltiad agos gyda'r cwmni cyfreithiol sydd yn cynrychioli'r Gymdeithas Bêl Droed yn yr Apêl. Dyna ichi syniad y Gymdeithas o degwch! Er y cynnydd yng nghostau'r Apêl, mae CPD Porthmadog yn benderfynol o fwrw 'mlaen â'r mater ar egwyddor. Mae'r costau posibl yn rhwystro llawer rhag gwneud apêl, er fod gan lawer ohonynt achosion cryf a hynny wrth gwrs yn siwtio'r Gymdeithas i'r dim. Ond nid yn yr achos hwn. Byddwn yn cwffio y gosb annheg ac afresymol sydd wedi'i osod arnom.

From the Porthmadog Match Programme
We still have not been advised of a date for the appeal panel to hear our case. Our solicitor Mr Nic Parry has been in correspondence with the FAW, with either March15 or March 31 looking likely dates for the hearing. It does look certain that any appeal will be held in Cardiff. Despite not being mentioned in the appeals procedure it is now their "policy" to hold appeals at their brand new offices in Cardiff. This is a regrettable decision by the FAW as it not only adds substantially to the cost of the appeal but it also underlines the FAW's centralisation in Cardiff. The FAW is fast becoming the FAC –the Football Association of Cardiff. Wrangling has also been going on about the appointment of an "independent Chairman of the Appeals Panel," with the FAW wanting to appoint a man who in the past has had close links with the legal firm who will be representing the FAW at the hearing. Talk about a loaded dice! Despite the escalating costs of the appeal Porthmadog FC are determined to pursue the matter on principle. The possible costs put off a lot of clubs, many more than likely with reasonable grounds, but that suits the FAW. But not in this case, we will fight the unjust and unreasonable punishment that has been handed down to us.
---
28/02/07
Gareth Parry

Mae Gareth Parry, chwaraewr canol cae dylanwadol Porthmadog, wedi derbyn llaw driniaeth ar gyfer anaf tymor hir i'w ffêr. Cymrodd fantais o gynnig ar y funud olaf i gael y llaw driniaeth ac, o'r herwydd, bydd allan am rai wythnosau. Bu Gareth yn anlwcus gydag anafiadau yn ystod y ddau dymor diwethaf ond gobeithio fydd y llaw driniaeth yn golygu y bydd yn ôl yn fuan, a hynny ar ei orau. Bydd Porthmadog, felly, heb ddau o'u chwaraewyr canol cae ar gyfer y gêm gwpan bwysig yng Nghaerfyrddin ddydd Sadwrn gan fod Clayton Blackmore hefyd allan am ei fod eisoes wedi cynrychioli Bangor yng Nghwpan Cymru.

Porthmadog's influential midfielder Gareth Parry has undergone an operation for a long term ankle injury. He was able to take advantage of a late cancellation and will be out for several weeks. Gareth has been unlucky with injuries in recent seasons but we hope that this operation will mean an end to his injury problems and that he will soon be back at the top of his game. It means of course that the midfield for Saturday's vital Welsh Cup tie at Carmarthen will lack both Gareth Parry and experienced Clayton Blackmore who is cup tied.
---
28/02/07
Gwesty i'r hogiau! / Overnight stay
Arwydd o ba mor ddifrifol mae Porthmadog yn cymryd y gêm gwpan ddydd Sadwrn yng Nghaerfyrddin ydy'r ffaith fod y chwaraewyr yn mynd i deithio i'r de ar y nos Wener ac aros y nos mewn gwesty.
"Byddwn yn teithio ar y noson cynt er mwyn rhoi pob cyfle i'r chwaraewyr fod ar eu gorau ar gyfer y gêm," meddai Viv Williams. "Dyma'r tro cyntaf i hyn ddigwydd ers i Osian a minnau fod yma." ychwanegodd.
Llongyfarchiadau i swyddogion y clwb am ymdrin â'r mater mewn ffordd broffesiynol gan fod taith bws hir ar hyd ffyrdd gwael iawn ar ddiwrnod y gêm yn rhoi tîm mewn sefyllfa anfanteisiol yn syth.

It is a sign of the seriousness which the club is approaching Saturday's cup match at Carmarthen that the players will be travelling south on the Friday staying the night at a hotel.
"We are travelling down to the game on the night before to give the players the best possible chance to be in shape for the game" said Viv Williams. Adding, "This is the first time for this to happen since Osian and I came here."
Club Officials are to be congratulated for the professional way they have dealt with this as a long coach journey on the morning of the match along winding roads immediately places the team at a disadvantage.
---
27/02/07
Ar hyd y llwybr anodd... / Doing it the hard way...

Rhaid ennill yn rownd yr wyth olaf ddydd Sadwrn yng Nghaerfyrddin os ydy Porthmadog am fanteisio ar eu cyfle olaf i gael eu dwylo ar un o'r tlysau eleni. Byddai'r chwaraewyr, rheolwyr, swyddogion ac yn bennaf oll y cefnogwyr wrth eu boddau i gyrraedd y ffeinal. Er mwyn rhoi pob cyfle i fynd ymlaen i'r pedwar olaf, mae y cadeirydd Phil Jones wedi sicrhau'r modd iddynt deithio i lawr nos Wener ac aros dros nos.
Meddai'r cadeirydd hynod boblogaidd "Dwi am roi'r cyfle gorau posib' iddynt ennill y gêm. Mae'r chwaraewyr a'r cefnogwyr yn haeddu hynny."
Dywedodd y cyd rheolwr Osian Roberts y byddai'r staff a'r chwaraewyr wrth eu boddau i wobrwyo'r cefnogwyr trwy gyrraedd y ffeinal ac yna cael diwrnod i'w gofio a'i drysori. "Mae'r cefnogwyr wedi bod yn arbennig eleni ac mae'r chwaraewyr wedi gwerthfawrogi hyn. Carwn feddwl hefyd ein bod ni, drwy ein perfformiadau, wedi rhoi digon iddynt floeddio yn ei gylch ac i fod yn falch ohono. Gyda lwc, bydd yna un neu ddau arall cyn i'r tymor orffen."
Mae Osian yn derbyn y bydd dydd Sadwrn yn sialens anodd ond mae'r perfformiadau diweddar wedi'i galonogi a hefyd y gêm gyfartal a sicrhawyd ynghynt yn y tymor yng Nghaerfyrddin. Nid yw'n siŵr a wnaiff y gweir o 1-4 a gafodd Caerfyrddin yn Cei Conna weithio o blaid Port neu yn eu herbyn.
"Da ni'n gwybod y bydd hon yn gêm galed ond mae gan yr enillwyr siawns dda i godi'r gwpan. Da ni'n barod hyd yn oed am amser ychwanegol a chiciau o'r smotyn gan wybod ein bod wedi llwyddo o'r blaen -a hynny yn erbyn Y Seintiau Newydd."

The Welsh Cup ¼ final tie at Carmarthen Town on Saturday is Port's last chance of silverware this season, and the players, management, officials and more importantly the impressive supporters would love to make it to the Final. In order to give the team every possible chance of progressing, Chairman Phil Jones has made it possible for the team to travel on Friday evening and stay overnight.
The popular Chairman said "I want to give them every chance of winning the game. The players and fans deserve that."
Joint Manager Osian Roberts said that the staff and players would love to reward the fans for their support this season by making it to the final, and making it an occasion to treasure. "They (the fans) have been remarkable this season, and the players have really appreciated it. I'd also like to think that we've given them plenty to shout about and be proud of, with our performances. Hopefully, there will be a few more before the season's out."
Roberts accepts that Saturday will be a difficult encounter but is encouraged by the way his team is performing at present, and with the creditable draw earned at Carmarthen earlier in the season. However, he is unsure whether or not their 1-4 drubbing at the Nomads will work for or against his side.
"We know it will be a tough tie, and whoever wins it has a real chance of lifting the trophy. We're ready, and even if it goes to extra time and penalties, we know we can do it because we've already done it against The New Saints."
---
27/02/07
Cic gyntaf 2.30 pm ddydd Sadwrn / 2.30 pm kick off time, Saturday
Ar ôl dipyn o newid yn ôl ac ymlaen, mae clwb Caerfyrddin erbyn hyn yn cadarnhau mai am 2.30 pm fydd y gic gyntaf yng Nghaerfyrddin ddydd Sadwrn. Y cyngor gorau i gefnogwyr sy'n teithio i lawr ydy cyrraedd mewn da bryd ac wedyn byddwch yn siŵr o weld pob dim!!

After much chopping and changing, it now appears that the kick off for Saturday's quarter final tie will be 2.30 pm. This has been confirmed by the Carmarthen club. The best advice for travelling supporters is to get there in good time and then, should the game start at 2pm, you will not miss a thing!!
---
21/02/07
Bws Cefnogwyr i Gaerfyrddin / Supporters Coach to Carmarthen

Mae cefnogwyr CPD Porthmadog yn trefnu bws i fynd i'r gêm yn rownd yr wyth olaf o Gwpan Cymru yng Nghaerfyrddin ddydd Sadwrn (Mawrth 3). Mike Hives, un o'r cefnogwyr selog, sydd wedi cymryd y cyfrifoldeb o drefnu'r bws. Gan fod nifer fawr o bobl wedi dangos diddordeb mewn mynd i'r gêm, bydd angen bwcio lle ar y bws a'r cyntaf i'r felin fydd hi.
Gellir gwneud trefniadau i gadw sedd yn un o'r llefydd canlynol:-
CPD Porthmadog yn Siop y Clwb ar ddydd Sadwrn, 24 Chwefror.
Kaleidoscope, Stryd Madog, Porthmadog.
Tafarn y Llong, Porthmadog.
Tafarn y Stesion, Porthmadog
Bydd angen blaendal o £10 a gellir talu hwn yn un o'r mannau uchod. Nid yw'r costau terfynol wedi'u penderfynu eto ond disgwyliwn iddynt fod tua £10. Bydd yr amseroedd a'r mannau codi cefnogwyr yn cael eu penderfynu yn ystod y 48 awr nesaf. Diolch i'r busnesau uchod am eu cydweithrediad a gofynnir i gefnogwyr BEIDIO ffonio'r busnesau yma i holi am fanylion. Mae hon yn gêm fawr i'r clwb felly lledwch y wybodaeth er mwyn sicrhau bod nifer fawr o gefnogwyr yn mynd i'r gêm.

Porthmadog FC supporters are organising a bus to go to next week's Welsh Cup quarter final tie against Carmarthen. Regular supporter Mark Hives has taken the responsibility of organising the bus. As a substantial number of people have expressed interest in going, it has been decided that supporters will need to book a place on the bus on a first come first served basis.
Travel bookings for the Welsh cup quarter final game against Carmarthen will be taken at the following locations.
CPD Porthmadog, at the Club Shop on Saturday 24th Feb.
Kaleidoscope, Madog St, Porthmadog.
The Ship Inn, Porthmadog.
The Station Inn, Porthmadog.
A £10 non-returnable deposit is required which can be paid at the above locations. The final travel costs have yet to be determined, but they are expected to be in the £10 region. Further details, including times and pick-up points will be released within the next 48 hours. I would like to thank the above businesses for their co-operation in this matter and to urge fans NOT to phone them for any details. As you are all well aware, this is a huge game for the club, so spread the word and let's try and get as many fans as possible to come along.
---
20/02/07
Rhagolwg: Porthmadog v Derwyddon Cefn NEWI / Preview: Porthmadog v NEWI Cefn Druids

Mae'n anodd i Viv ac Osian wybod i ba gyfeiriad i droi ar ôl gweld dau bwynt arall yn llithro trwy eu bysedd mewn gêm lle ddylai chwarae cyffredinol Port fod wedi sicrhau buddugoliaeth hawdd iddynt. O leiaf, byddant wedi'u plesio gyda'r ffordd gymrodd Carl Owen ei ddwy gôl, a thrwy hynny fod y chwaraewr cyntaf i gyrraedd deg am y tymor. Wedi profiad ddydd Sadwrn, mae Port yn haeddu i rediad y bêl eu ffafrio wrth i Derwyddon Cefn ymweld â'r Traeth. Bydd Porthmadog yn ymwybodol o'r angen i gadw llygad barcud ar Mike Heverin a sgoriodd dair o'i wyth gôl gynghrair eleni yn y gêm ar Blas Kynaston pan gollodd Porthmadog o 3-1 yn yr Hydref. Y tro diwethaf i'r ddau glwb gyfarfod ar Y Traeth, enillodd Port o 5-0 yn erbyn y clwb o Wrecsam. O am fuddugoliaeth debyg y tro yma. Ers i'r ddau glwb gyfarfod ddiwethaf, mae'r rheolwr Dixie McNeil wedi arwyddo Lee Jones a Steve Watkin, dau chwaraewr profiadol, a hefyd Alex Hughes, sef mab cyn reolwr Cymru, Mark Hughes. Amdani hogiau, mae gwir angen y tri phwynt.

Viv and Osian must be wondering what to do next after seeing another two points slip through their fingers in a game which Port's overall play demanded that they end up with a comfortable victory. At least, they will be pleased with the form of Carl Owen who took his two goals in fine style on Saturday to become the first Port player to reach double figures this season. Surely after this, lady luck will be on their side on Saturday for the visit of Cefn Druids. Porthmadog will be well aware of the need to keep a wary eye out for Mike Heverin, Druids' leading scorer, who notched 3 of his eight league goals in Porthmadog's 3-1 defeat at Plas Kynaston in October. The last time the two clubs met at the Traeth, the visitors from Wrexham were at the wrong end of a 5-0 score line. What would we give for a similar result on Saturday? Since the clubs last met, manager Dixie McNeil has brought in experienced campaigners Lee Jones and Steve Watkin, as well as Alex Hughes the son of former Wales manager Mark Hughes. Come on lads, we really need the three points.
---
20/02/07
Yr Observer yn synnu at y gosb / Punishment surprises The Observer
Tynnwyd sylw at y ffordd mae Cymdeithas Pêl Droed Cymru wedi trin CPD Porthmadog yn papur Sul yr Observer ddoe (Chwefror 18). Isod gwelir hwn gan David Hills yn ei golofn "Said and Done."

The action taken by the FAW against Porthmadog reached the Observer newspaper yesterday (February 18). In David Hills' "Said and Done" column the first story up was the following:-



Racism Latest
£6,000: Real Madrid's fine for waving swastikas and mass monkey chanting in 2004. Real's annual turnover; £190 million

£13,200: Welsh Premier League side Porthmadog's fine, plus a three point deduction, after one fan shouted a racist remark at a linesman. Porthmadog's annual turnover: £100,000. 'They've used a sledgehammer to crack a nut,' says club secretary Gerallt Owen. 'We banned the individual and reported him immediately. I don't know what more we could have done.'
---
14/02/07
Caernarfon v Porthmadog

Mae Porthmadog wedi bod ar eu gorau eleni yn erbyn ceffylau blaen y gynghrair. Yn erbyn y timau sydd o'u cwmpas neu oddi tanynt yn y tabl, maent wedi methu canfod yr un gyfrinach ac, o ganlyniad wedi tan gyflawni. Tanlinellwyd hyn gan Ken McKenna yr wythnos ddiwethaf pan ddywedodd, "They are a good side - it always surprises me where they are in the league."
Dydd Sadwrn byddant yn cyfarfod Caernarfon, y clwb sydd ar waelod y tabl ond fel y gwelwyd yn y gemau rhwng Caernarfon a Bangor dros y Nadolig, pan fo balchder lleol a'r cyfle i frolio yn y fantol nid yw perfformiadau blaenorol yn cyfri o gwbl. Cafwyd canlyniad da gan y ddau glwb yn eu gemau diwethaf ond mae'n siŵr fydd Porthmadog yn teimlo bod buddugoliaeth dros TNS –y ffefrynnau i ennill bob dim ac yn dîm proffesiynol hefyd- yn cyfri am fwy na buddugoliaeth gyda gôl ar ôl 93 munud yn erbyn Airbus, y tîm sydd yn ail o'r gwaelod. Ar y llaw arall, profodd y Cofis, pan fod eu cefnau at y wal, maent yn barod i frwydro am eu lle yn UGC.
Bydd Port yn disgwyl i Chris Jones fygwth unwaith eto –wedi'r cyfan buont yn awyddus iawn i'w arwyddo ynghynt yn y tymor. Jones hefyd a sgoriodd y gôl hwyr yn erbyn Airbus. Mae'n ychwanegu ychydig o sbeis i gêm ddarbi pan fo cyn chwaraewyr yn dychwelyd i chwarae yn erbyn eu hen glwb a dyna fydd hanes Jason Sadler a Marcus Orlik ddydd Sadwrn.
Disgwyliwn gêm galed ond gobeithio am dipyn o'r chwarae a'r ysbryd a gurodd TNS.

Port's successes this season have come in some remarkable victories and performances against the league's front runners while against teams around them or below them they have not been able to find the same winning formula and have in general underperformed. A fact which has not escaped the notice of TNS manager Ken McKenna who remarked last week "They are a good side – it always surprises me where they are in the league."
On Saturday they face bottom club Caernarfon Town but Caernarfon's games with Bangor City this season have shown that when local pride and bragging rights are at stake the form book often goes out of the window. Both teams come to this match on the back of successful results. Port will feel that putting –favourites for everything and professional outfit as well- TNS out of the Welsh Cup rates higher than a 93rd minute eclipse of second from bottom Airbus, but on the other hand the Cofis proved that when the chips are down they are prepared to fight for their place in the WPL.
Port will expect Chris Jones, the scorer of that winning goal, to provide the main danger –that's why they tried to sign him earlier in the season. It always adds spice to the game when former players return to their old stamping grounds and that will be the case with the return of Jason Sadler and Marcus Orlik to the Oval.
A hard game is likely but let's hope that Port can reproduce the form shown against TNS.
---
14/02/07
Iwan i rhedeg Marathon Llundain! / Iwan to run the London marathon!

Ar wefan marathon Llundain, ceir enwau'r rhedwyr am 2007 yn cynnwys enillydd 2006 Felix Limo o Kenya a Haile Gebreselassie, Paul Tergat a'r Eidalwr Stefano Baldini. Un arall fydd yn cymryd rhan eleni, ar Ddydd Sul Ebrill 22ain, ydy Iwan Williams. Ie Iwan sy'n aelod rheolaidd o'r ail dîm ac wedi creu argraff yn y tîm cyntaf pan ddaeth yr alwad. Mae'n cymryd dyn dewr i redeg marathon ond dyna mae'r hogyn ffit yma o glwb Port yn mynd i wneud. Fel nifer o'r rhedwyr eraill, mae Iwan yn gobeithio codi swm sylweddol at achos da a'r elusen mae o wedi'i ddewis ydy "Children with Leukemia" ac mae'n siŵr y bydd chwaraewyr a chefnogwyr Port yn awyddus iawn i gefnogi Iwan a drwy hynny gefnogi achos gwirioneddol haeddiannol. Yn ôl Iwan, mae nifer o hogiau'r tîm cyntaf wedi bod yn hael iawn yn barod, felly cysylltwch â Iwan a dangoswch mai cefnogwyr Port ydy'r gorau yn Uwch Gynghrair Cymru a'r rhai mwyaf hael at achosion da.

On the London Marathon website are listed the big names who will be running in the 2007 event. They include Felix Limo of Kenya the 2006 winner and Haile Gebreselassie, Paul Tergat and the Stefano Baldini of Italy. Another who will be taking part in the 2007 event is Iwan Williams –yes Iwan, a regular member of the Port Reserves and who has, when called upon, also played well for the first team. It takes a brave man to do the London Marathon but that is what this fit member of the Port club intends doing on Sunday, April 22nd. Like many others who will be taking part Iwan hopes to raise a considerable sum of money for his chosen charity which is "Children with Leukemia" and no doubt he can depend on the support of players, officials and above all the supporters of Porthmadog FC. It is a worthy cause and Iwan says that he has already had excellent support from some of the first team members but there is always room for more so here is a chance to show that Port supporters are the best in the Welsh Premier –and the most generous in their support of good causes.
---
12/02/07
Newyddion am yr Ail Dim / News about the reserves
Mis braidd yn segur fu mis Rhagfyr i'r Ail Dîm gyda'r tywydd gwlyb yn rhwystro sawl gêm rhag mynd yn eu blaen. Er hynny, dechreuodd y mis gyda buddugoliaeth o 6-1 yn erbyn y tîm ar waelod y gynghrair, sef Cemaes, sydd yn anffodus a'u dyddiau Uwch Gynghrair Cymru yn atgof pell bellach. Cafwyd dwy rownd o gystadleuaeth Cwpan Iau Arfordir y Gogledd ar ddechrau Ionawr. Ar ôl i'r gêm gael ei gohirio ar yr ymdrech gyntaf, ymwelodd Port â Chae'r Castell i wynebu Fflint. Aeth y gêm hon i amser ychwanegol pryd gwnaeth yr hogiau ganfod y rhwyd bedair gwaith i sicrhau buddugoliaeth o 7-3 dros y tîm o Gynghrair Clwyd. Y sgorwyr i Port oedd Matthew Hughes(2), Mark Bridge(2), Steve Smith, Steve Jones and Gareth Piercy Yn anffodus, byr fu eu arhosiad yn y gystadleuaeth gan iddynt golli o 4-0 ar Y Traeth yn y rownd nesaf yn erbyn Mochdre, tîm arall o Gynghrair Clwyd. Yng ngêm olaf y mi, cafwyd buddugoliaeth dda, yng nghwpan y gynghrair y tro hwn, o 5-1 ar Y Traeth dros Real Llandudno.

December proved to be a month of inactivity for the reserves with several matches falling foul of the wet winter weather. They however notched a 6-1 victory, at the Traeth, over league whipping boys Cemaes, whose WPL days are now sadly only a distant memory. January saw them play two rounds in the North Wales Coast Junior Cup. After an initial postponement, they recorded a good win over Flint Town at Cae Castell.. This game went to extra time when Port really found their shooting boots and ran out winners, against the Clwyd League team, by 7-3. The Porthmadog scores were Matthew Hughes(2), Mark Bridge(2), Steve Smith, Steve Jones and Gareth Piercy. Despite the victory, their interest in the competition unfortunately ended in the next round against another Clwyd League side, Mochdre Sports with Port ending on the wrong side of a 4-0 beating. The month ended with a League Cup game which ended in a resounding 5-1 home win over Real Llandudno.
---
11/02/07
Newyddion am y Garfan / Squad News
[English]
Er mwyn y rhai hynny sydd wedi bod yn holi am y newyddion ddiweddaraf ynglŷn a'r garfan dyma'r wybodaeth sydd i law. Fel y gwyddoch mae yna ychwanegiadau wedi bod i'r garfan –Aled Rowlands yn dychwelyd ar ôl anaf tymor hir, Marcus Orlik yn ymuno o'r Rhyl a Carl Jones o Fangor. Nid oes yr un chwaraewr wedi gadael y clwb ond mae nifer yn cynrychioli clybiau eraill ar ail ffurflen er mwyn ennill ffitrwydd yn dilyn cyfnod ar y fainc. Porthmadog sydd yn dal a'r alwad gyntaf am wasanaeth y chwaraewyr yma. Dyma rhestr o chwaraewyr sydd wedi cynrychioli clybiau eraill yn ddiweddar o dan y rheol ail glwb:-
Kevin Roberts – wedi chwarae i Llanfairpwll er mwyn ennill ffitrwydd yn dilyn cyfnod hir ar y fainc.
Chris Evans – mewn sefyllfa debyg ac yn chwarae i Glantraeth.
Marcus Orlik – wedi chwarae i Llangefni er mwyn adennill ffitrwydd ar ôl bod gyda ail dîm Rhyl. Mae Marcus wedi chwarae ei gêm gyntaf i Port yn erbyn TNS gan greu argraff dda iawn.
Aled Rowlands – wedi chwarae'n arbennig yn ei gêm lawn gyntaf yn erbyn TNS yn dilyn nifer o gêmau i Llanfairpwll eto i adennill ffitrwydd.
Geraint Mitchell – wedi ymuno a Llangefni fel ail glwb ond Port yw ei glwb dewis cyntaf ac ymddangosodd fel eilydd yn erbyn TNS.
Mark Cook – yn dal yn aelod o garfan y tîm cyntaf.
Barry Jones – wedi bod yn chwarae i Bodedern drwy'r tymor ond yn dal ar gael pan fydd ei angen.
Ywain Gwynedd – wedi ymuno gyda Llangefni am y tymor.
Iwan Thomas – wedi derbyn llaw driniaeth am anaf i'w benglin.
For those who have been enquiring as to the position of certain players within the club, here is the latest information to hand. As you are aware there have been some additions to the playing squad –Aled Rowlands returning from a long term injury and rejoining the club and Marcus Orlik and Carl Jones signing from Rhyl and Bangor respectively. No players have left the club. Several players are, however, representing clubs on second forms in order to regain fitness after being on the bench for a long period and to obtain match practice but their first allegiance remains with Porthmadog. Here is a list of players who have recently represented clubs on second forms:-
Kevin Roberts – has played for Llanfairpwll in order to gain match fitness having been on the bench for a long period.
Chris Evans – is in a similar position and now having games with Glantraeth on second forms.
Marcus Orlik – has played for Llangefni to regain fitness after playing with Rhyl Reserves but has already made an impressive debut in the Welsh Cup against TNS.
Aled Rowlands – made an excellent full appearance against TNS after playing several games for Llanfairpwll.
Geraint Mitchell – has joined Llangefni on second forms but Port remains his first choice club and he appeared as substitute against TNS.
Mark Cook – is still a part of the first team squad.
Barry Jones – is playing for Bodedern but is still available when needed.
Ywain Gwynedd – has joined Llangefni for the remainder of the season.
Iwan Thomas – has undergone an operation for a knee injury.
---
11/02/07
Dan 19 / Under 19
Llongyfarchiadau i dri o chwaraewyr ifanc Porthmadog sydd wedi'u dewis i garfan Dan 19, Cymdeithas Bêl Droed Arfordir y Gogledd. Y tri ydy Chris Evans, Mark Cook a Carl Jones. Byddant yn chwarae ar Gae'r Castell yn Fflint nos Iau nesaf (Chwefror 15) yn erbyn Knowsley.

Congratulations to the three young players from the Porthmadog club who have recently been named in the Under 19 squad by the North Wales Coast FA. They are Chris Evans, Mark Cook and Carl Jones. They will be playing against Knowsley next Thursday (February 15th) on Flint Town's Cae Castell ground.
---
10/02/07
Y tîm cyntaf a'r hogiau Dan 9 yn gwrthod hiliaeth / The first team and the Under 9's say no to racism
Yn ystod y gêm ddiweddar yn erbyn TNS, dangosodd CPD Porthmadog eu gwrthwynebiad llwyr i hiliaeth. Gwisgodd chwaraewyr y tîm cyntaf a hogiau ifanc y tîm dan-9 grysau-T gyda'r slogan "Rhowch y cerdyn coch i hiliaeth". Mae hyn yn cyd-fynd â ymateb chwim y clwb i un digwyddiad hiliol ar y Traeth yn ôl yn Rhagfyr 2006. Mwy o fanylion am y tîm dan 9.


During the recent game against TNS, Porthmadog FC showed its total oposition to racism. The first team player as well as the lads from the under-9's wore T-shirts with the slogan "Show racism the red card". This follows decisive action by the club in response to one racist incident at y Traeth back in December 2006. More details about the under-9's.
---
09/02/07
Gêm Hwlffordd wedi'i gohirio / Havefordwest game off

Oherwydd y trafferthion ar y ffyrdd, mae gêm fory yn erbyn Hwlffordd wedi cael ei gohirio. Does dim problemau efo maes y Traeth, ond oherwydd yr eira trwm sydd wedi disgyn yn y de, fe fyddai'n rhy beryglus i'r tîm o Sir Benfro deithio i'r gogledd. Mae hyn yn golygu fod pob gêm yn Uwchgynghrair Cymru wedi cael eu gohirio y penwythnos yma. Mae'n siŵr y bydd Viv ac Osian yn siomedig o fethu adeiladu ar berfformiad gwych yr wythnos diwethaf yn erbyn TNS.

Tomorrow's game against Haverfordwest has been cancelled due to the treacherous conditions on the roads. There are no problems with the Traeth pitch, but due to the heavy snow down south, it would be too dangerous for the Pembrokeshire team to travel north. This means that all Welsh Premier games have been cancelled this weekend. Viv and Osian will surely be disappointed not to have the chance to build on last week's fantastic performance against TNS.
---
08/02/07
Mwy o luniau o gêm TNS / More photos from the TNS game
Lluniau / Pictures: © Arwyn Roberts


---
07/02/07
Hwlffordd yn ymweld ddydd Sadwrn / Haverfordwest visit the Traeth

O ganlyniad i'r perfformiad o safon uchel a welwyd ddydd Sadwrn diwethaf yng Nghwpan Cymru yn erbyn TNS, mae disgwyliadau'r cefnogwyr wedi'u codi'n arw. Erbyn hyn, mae gobeithion yn uchel am weld perfformiadau tebyg yn y gêmau bara menyn yn y gynghrair. Heb amheuaeth, mae safon y garfan bresennol yn awgrymu y gallant godi allan o waelodion y gynghrair gan symud ymlaen i sicrhau lle diogel yng nghanol y tabl. Byddai hyn hefyd yn ennill lle yng Nghwpan Cenedlaethol y BBC at y tymor nesaf. Mae perfformiadau Port yn erbyn ceffylau blaen y gynghrair wedi bod yn dda iawn ond, yn erbyn y timau sydd o danynt, maent wedi llithro yn aml gan golli pwyntiau gwerthfawr.
Tybed a wnaiff hyn gychwyn efo ymweliad Hwlffordd, clwb sydd yng nghanol y tabl? Nid yw'r canlyniadau blaenorol yn awgrymu llwyddiant. Yn y pedwar tymor ers i Port ddychwelyd i'r Uwch Gynghrair, yr ymwelwyr o Sir Benfro sydd wedi ennill bob tro ar Y Traeth. Mae perfformiadau Port wedi bod llawer yn well wrth deithio gan rannu'r pwyntiau ar eu pedwar ymweliad diwethaf â Stadiwm Dolybont. Rwan ydi'r amser i bethau newid ac, er bod Hwlffordd wedi cael adferiad diweddar o dan Derek Brazil, dylai ailadrodd perfformiad ddydd Sadwrn sicrhau'r tri phwynt holl bwysig i'r tîm cartref. Bydd Port heb Danny Hughes eto ac mae Ryan Davies wedi torri'i drwyn wrth sgorio yn erbyn TNS. Ond bydd Clayton Blackmore ar gael unwaith eto a hefyd y prif sgoriwr Les Davies.

Last Saturday's high quality performance against TNS in the Welsh Cup means that supporters' expectations have been raised. There are now high hopes for similar performances in the bread and butter league games. Undoubtedly the quality of the present squad suggests that they should quickly get themselves clear of the lower reaches of the table and move on to lift themselves into a comfortable mid-table spot. This would also ensure a place in next season's Premier Cup. Port's performances against the better sides in the league have been good but against the lesser lights they have slipped up and dropped valuable points.
Will it start with the visit of mid-table Havefordwest to the Traeth on Saturday? Previous results do not give cause for optimism. In the four seasons since Port returned to the WPL, the visitors from Pembrokeshire have enjoyed an unblemished record returning home with all the three points on each occasion. Port have performed far better on the road sharing the points on their last four visits to the New Bridge Meadow. Now is a good time for things to change and, though Haverfordwest have been enjoying a revival in fortunes recently under Derek Brazil, a repeat of last Saturday's form will surely yield three all important points for the home team. Porthmadog will be without Danny Hughes again and Ryan Davies has broken his nose scoring the equaliser on Saturday but Clayton Blackmore and Les Davies will be available again.
---
07/02/07
"Pan fydd hi'n anodd …" / "When the going gets tough….."
Yn ystod mis Chwefror, bydd Port y chwarae tri o'r timau sydd o'u cwmpas yn y tabl. Heb amheuaeth, bydd y gêmau yn erbyn Hwlffordd (adref), Caernarfon (ffwrdd) a Derwyddon Cefn (adref) yn allweddol i weddill y tymor.
Ers cael dyrchafiad i UGC, o dan rheolaeth Viv Williams ac Osian Roberts, mae clwb y Traeth wedi llwyddo i sicrhau mynediad i Gwpan Cenedlaethol y BBC. Eglura Roberts fod "y cwpan yma wedi bod yn darged iddynt bob blwyddyn ac er y golygai hyn iddynt baffio yn uwch na'i pwysau maent wedi llwyddo bob blwyddyn hyd yn hyn."
Mae Osian o'r farn fod pob un o'r chwaraewyr yn ymwybodol o'u cyfrifoldebau yn ystod y mis nesaf . "Nid oes modd i'r llwyddiant yng Nghwpan Cymru gymryd y flaenoriaeth dros ein safle yn y gynghrair. Mae ein tymor yn cychwyn rwan ac mae gennym waith i ddal i fyny. Er y bydd hi'n anodd o hyn ymlaen, mae'n rhaid i ni ymateb i'r sefyllfa a llwyddo."

The month of February sees Port competing against three teams in and around them in the Welsh Premier League. There is no doubt that the matches against Haverfordwest (H), Caernarfon (A) and NEWI Cefn Druids (H) will be key to the remainder of the season.
Since entering the Welsh Premier under joint managers Viv Williams and Osian Roberts, the Traeth Club have been successful in qualifying for the Premier Cup. Roberts explained that "the Premier Cup has always been our target every season, and although this means boxing above our weight, we've succeeded every season thus far."
Osian Roberts says that the players are well aware of their responsibilities this month. "There is no way that the Welsh Cup success can supersede our League position. Our season starts right now, and we know we've got some catching up to do. The going is going to get tough from now on, and we must respond accordingly"
---
07/02/07
Osian yn cydnabod cyfraniad Ryan / Roberts hails Davies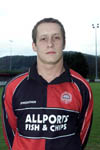 Bu Osian Roberts yn uchel ei ganmoliaeth yn ystod yr wythnos, o gapten Porthmadog, Ryan Davies, neu Rio fel ei gelwir gan ei gyd chwaraewyr. Sgoriodd Ryan ddwy gôl arwrol yn penio dwy gic osod i'r rhwyd, yn erbyn TNS, cyn gadael y maes wedi torri'i drwyn ac yn dioddef o'r ergyd i'w ben.
Ychwanegodd Osian, "Dywedodd Viv fod Rio wedi dod i'w waith bore Llun gyda dwy lygad ddu ac yn cofio dim am yr ail gôl, ond roedd yn bendant ei fod yn iawn ar gyfer Hwlffordd ddydd Sadwrn!"
Aeth ymlaen i ddweud, "Yn dilyn y gêm yn Y Drenewydd fues yn 'i deud hi wrth yr hogiau am fethu sicrhau'r fuddugoliaeth o'r ddwy gic gornel ar y diwedd. Fel mae pob capten da yn ei wneud fe wnaeth Ryan gymryd y cyfrifoldeb ei hun gan wneud yn siwr ein bod yn gwneud y defnydd gorau o'r ciciau gosod yn erbyn TNS."
Ryan oedd dewis y cyd rheolwyr i ddilyn Lee Webber fel capten, ac mae ei berfformiadau wrth ochr Rhys Roberts, y gwr ifanc cyson a dibynadwy, wedi bod yn sail i'n llwyddiant eleni.
Dywedodd Osian, "Er ein bod wedi gadael fwy o goliau i mewn na fyswn yn dymuno, mae'n bosib cyfri' ar un llaw y goliau mae'r ddau yma yn gyfrifol amdanynt. Mae Viv a minnau o'r farn fod y bartneriaeth hon gystal ag unrhyw un yn y Gynghrair ac yn bendant fe wnawn ddal i wella."

Joint Manager Osian Roberts this week was full of praise for Port skipper Ryan Davies. Nicknamed 'Rio' by his team-mates, Davies heroically scored both headers from corners against The New Saints before having to leave the field with a broken nose and concussion.
"Viv told me that Rio turned up for work on Monday morning with two shiners, didn't remember anything about his equaliser, but was definitely going to be ok for Haverfordwest at the weekend."
He continued "I had a bit of a go at our players following the Newtown game because we should have won it with our last two corners. Rio, as all good captains do, took it upon himself to make sure we did things right from set-pieces against TNS."
Davies was the managerial choice early in the season to replace the departing skipper Lee Webber, and his performances alongside 'Mr Dependable and Consistency' Rhys Roberts has been the foundation for this season's success.
Roberts added that "although we've conceded more than I would have liked so far, I can count on one hand how many these two have been at fault for. Viv and I believe they're as good a pairing as any in this League, and they will definitely get better."
---
07/02/07
MUTV yn ad-drefnu / MUTV to reschedule

Yn dilyn archwiliad o'r cae am 2 pm ddydd Mawrth, penderfynwyd nad oedd y cae yn ddiogel ar gyfer ymarfer ac felly bu'n rhaid i MUTV ohirio'u ffilmio am y tro. Rhwystredig hefyd oedd y cyd rheolwyr Viv Williams ac Osian Roberts gan groesi eu bysedd y bydd yr ymarfer yn mynd yn ei flaen nos Iau er gwaethaf y rhagolygon tywydd gwael.
Dywedodd Osian Roberts "Tipyn o rwystredigaeth ydy methu allan ar ein sesiynau hyfforddi gan ein bod yn ymfalchïo yn ein gwaith caled ac hefyd ein bod yn rhoi fwy o feddwl i'r dasg na'r rhan fwyaf. Hynny sy'n ein galluogi i gau'r bwlch rhyngom a'r clybiau sy'n fwy cefnog. Nid yw bob clwb yn gallu dweud ei bod hi yr un fath i bawb gan fod rhai yn tueddu i beidio ymarfer mor aml beth bynnag."
Ychwanegodd Roberts, mae wedi'u cynllunio oedd goliau Ryan Davies ddydd Sadwrn ac nid mater o ddamwain a hap. Sgoriodd y capten dylanwadol y ddwy gôl o giciau gosod a oedd wedi'u drilio drosodd a thro yn ystod yr wythnosau diwethaf.
Hefyd meddai Roberts, "Roeddwn yn feirniadol o'r chwaraewyr yn Y Drenewydd. Dylem fod wedi ennill y gêm gyda'r ddwy gic gornel ar y diwedd ond ni wnaethom weithredu'r cynlluniau yn ddigon cywir. Yn erbyn TNS, aeth y cyfan yn iawn a chawsom ddwy gôl yn ogystal â gweld dwy arall wedi'u clirio o'r llinell. Roedd y ddwy gôl yn deillio o waith Rio (Ryan Davies) yn arwain trwy esiampl fel bob capten da."
"Am ei drafferth," meddai Roberts "cafodd Ryan ddwy lygad ddu ond dylai fod yn iawn ar gyfer ymweliad Hwlffordd dydd Sadwrn."

A pitch inspection at 2pm on Tuesday ruled the Traeth unsuitable and unsafe for training and thus the MUTV filming had to be postponed until further notice. Joint managers Roberts and Williams were equally frustrated and are holding their fingers crossed that they will be able to proceed with training on Thursday night despite weather forecasts appearing gloomy.
Joint Manager Roberts said that "it is frustrating to miss out on coaching sessions since we pride ourselves on working harder and working smarter than most, and that helps us in closing the gap between ourselves and far more affluent clubs. Other teams can't necessarily claim that it's the same for everyone because they tend to train less frequently anyway."
Roberts expanded further by pointing out that Ryan Davies' goals on Saturday were by design rather than luck. The influential skipper scored both goals from corner kicks, set-pieces which have been drilled into the players over the last few weeks.
Roberts continued, "I criticised the players at Newtown because I thought we could have won the match with our last two corners but we failed to do certain things correctly. Against TNS we did things right and as a result got two goals, and had another two cleared off the goal-line. However, both goals were down to Rio (Ryan Davies) leading as all good captains do, which is by example."
The joint manager said that the Traeth skipper received two black eyes for his troubles, but should be ok for the visit of Haverfordwest on Saturday.
---