Cafwyd noson i ddathlu diwedd tymor a'r llwyddiant a ddaeth i garfan CPD Porthmadog ar ddiwedd mis Mai. Mae'r Clwb 'nôl yn Haen 2 o bêl-droed Cymru.
Arweiniwyd y noson gan Dylan Ellis. Cafwyd anerchiad gan Sol Kempster ar ran yr ail dim a siaradodd Craig Papirnyk ar ran y tîm cyntaf.
Rhoddwyd clipiau fideo fyny ar y sgrîn sef uchafbwyntiau y tymor drwy lens 'Tu ôl y Gôl' ac wrth gwrs ymdrech Sgorio o'r diwrnod bythgofiadwy yn Bermo.
Noddwyd tri o'r tlysau gan TELEDU PORT TV sef 'Tlws Morgan a Llew Ellis' ar gyfer 'Chwaraewr y Chwaraewyr', 'Tlws Evie ac Eluned Morgan' yn cofnodi Chwaraewr y Cefnogwyr a 'Thlws Teulu Morgan' i'r Prif Sgoriwr.
Aeth y tri yma i RHYS ALUN yn dilyn ymdrechion y tymor.
Rhoddodd Craig 'Tlws y Rheolwr' i IFAN EMLYN ond, oherwydd salwch, nid oedd yn gallu bod yn bresennol.
Un arall nad oedd yna oedd Paul Pritchard er mwyn cael ei anrhegu wedi i'w yrfa ddod i ben yn y gêm yn y Bermo.
Cyflwynwyd plac i'r garfan er mwyn cofnodi y fuddugoliaeth yn Bermo.
Aeth gwobr Chwaraewr mis Mai i Euron Roberts wedi perfformiadau gwerthchweil yn y gemau tyngedfennol ar ddiwedd y tymor. Da ti Euron.
Gyda'r Ail Dîm, cyflwynwyd 'Tlws y Prif Sgoriwr' i Rhys Hughes, 'Chwaraewr y Chwaraewyr' oedd Cian Pritchard. Guto Griffith gafodd bleidlais y rheolwr ond 'roedd yntau yn absennol hefyd a Sol Kempster oedd 'Clubman' y flwyddyn.

Y Rhestr / Full List
Tlws Morgan a Llew Ellis Chwaraewr y Chwaraewyr / Players' Player – Rhys Alun
Tlws Evie ac Eluned Morgan: Charaewr y Cefnogwyr / Supporters Choice - Rhys Alun
Tlws Teulu Morgan: Prif Sgoriwr / Top Scorer - Rhys Alun
Tlws y Rheolwr / Manager's Player: Ifan Emlyn

Yr Ail Dim / Reserves
Prif sgoriwr / Top Scorer - Rhys Hughes
Chwaraewr y chwaraewyr / Players' Player - Cian Pritchard
Chwaraewr y Rheolwr / Manager's Player: – Guto Griffith
Clubman - Sol Kempster


The success that came at the end of May for CPD Porthmadog was celebrated in style on Friday evening. The club are back at Tier 2 of Welsh Football!!
The evening was compered by Dylan Ellis. Sol Kempster gave the address on behalf of the Reserves, while Craig Papirnyk did the honours for the first team.
Three of the trophies were sponsored by TELEDU PORT TV – the Morgan and Llew Ellis Trophy for the Players' Player; the Evie and Eluned Morgan Trophy for the Supporters Player and the Morgan Family Trophy for the Top Scorer.
These three trophies went to RHYS ALUN; a reward for his season long efforts.
Craig named IFAN EMLYN as Manager's Player but due to illness was unable to be present.
Another who wasn't present was Paul Pritchard to receive an award to mark his retirement following the game at Barmouth.
A Plaque was presented to members of the squad to mark the victory at Barmouth.
Video clips were shown of the season's highlights via the lens of 'Tuôl i'r Gôl' and also Sgorio's highlights of that memorable day at Barmouth.
The May Player of the Month went to Euron Roberts for his excellent performances in those key end of season matches. Well done Euron.
The Reserves Top Scorer award went to Rhys Hughes, Players' Player to Cian Pritchard and the Manager's Award to Guto Griffith -who was also absent- while Sol Kempster took the Clubman Award

Lluniau ac Adroddiad: Dylan Ellis / Photos& Report: Dylan Ellis.
---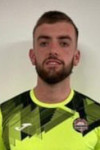 Mae'r golwr ifanc Morgan Jones yn dychwelyd i'r Traeth o CPD Penrhyndeudraeth.
Gwnaeth Morgan ei farc gyda charfan Ail-dîm Port a cafodd gymaint o lwyddiant yn gwneud y dwbl yn 2018/19 o dan Sion Eifion. Aeth ymlaen i gynrychioli'r tîm cynta' yn ystod 2019/20.
Gyda Paul Pritchard yn galw digon ar ei yrfa arbennig mae gan Morgan y cyfle rwan i sefydlu ei hun rhwng y pyst ar y Traeth, gan ddilyn olion troed cyfres hir o golgeidwaid ardderchog.
Croeso nol Morgan.

The club have announced that goalkeeper Morgan Jones is to return to the club from CPD Penrhyndeudraeth.
Morgan made his mark in the successful league and cup winning Port Reserves squad of 2018/19, coached by Sion Eifion and went on to make his first team debut for Port in season 2019/20.
With Paul Pritchard calling it a day on his brilliant career, Morgan now has the opportunity to establish himself between the sticks at the Traeth and follow in the footsteps of a long line of excellent keepers.
Welcome back Morgan
---

Nodwch y dyddiau yma:.
Cwpan Nathaniel MG Rownd 1af ar Sadwrn 23 Gorffennaf pan fydd Port oddi cartref yn RHUTHUN .
Rhestr gemau JD Cymru North a'r JD Cymru South yn cael eu cyhoeddi am 10 y bore ar 29 Mehefin.
Cynghrair y JD Cymru North a'r JD Cymru South yn cychwyn ar 30 Gorffennaf
Gwpan Nathaniel MG Rownd 2 ar Sadwrn 6ed Awst

Note these Key dates for the start of the 2022/23 campaign.
The Nathaniel MG Cup First Round ties take place on Saturday, 23rd July and Port will be away to RUTHIN TOWN.
The JD Cymru North and JD Cymru South fixtures will be released at 10am on 29 June .
The JD Cymru North and JD Cymru South seasons kick off Saturday 30th July
Nathaniel MG Cup 2nd round ties are on the Saturday 6th August.
---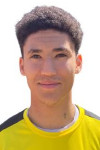 ALEX BOSS yw'r ail chwaraewr i ymuno â'r clwb ar gyfer 2022 /23. Mae'n ymuno o glwb Caernarfon.
Er i'w gyfleoedd fod braidd yn brin ar yr Oval y tymor diwetha' mae'n chwarawr canol cae neu asgellwr cyflym, cyffrous a chlyfar ar y bêl. Mae'n chwaraewr adnabyddus i gefnogwyr Port. Bydd yn ychwanegiad gwych i'r garfan.
Treuliodd gyfnod yn Academi Wrecsam gan wedyn ddatblygu ei yrfa yn nhîm Dan 19 llwyddianus Dinas Bangor. Chwaraeodd i glwb Bangor a hefyd Aberystwyth yn Uwch Gynghrair Cymru.
Croeso i'r Traeth Alex.

The club have announced their 2nd signing of the summer with ALEX BOSS joining the club from neighbours Caernarfon Town.
Though his opportunities with the Oval club have been limited, Alex is an exciting, clever, pacey midfielder and wide man who will be well-known to Port supporters. He wil be a greatl addition to the squad.
Having spent time at the Wrexham Academy he developed with a successful Bangor City U 19 team. Played for Bangor in the Welsh Prem and also for Aberystwyth Town.
Welcome to the Traeth Alex.
---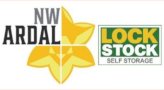 Yng Nghyfarfod Cyffredinol Blynyddol Ardal Northern, a gynhaliwyd yn Y Bala brynhawn Sul, derbyniodd y clwb siec am £500 am ddod yn ail yng Nghynghrair Gogledd Orllewin.
Hefyd derbyniodd y clwb y Tlws Chwarae Teg am y record ddisgyblu orau yn nhymor 2021/22
Hyn yn goron ar dymor llwyddiannus, ac yn glod i'r garfan a'r arweiniad a gafwyd gan Paps a'i staff, yn mynd tymor cyfan heb yr un cerdyn coch.

At the Ardal Northern AGM held at Bala on Sunday afternoon, Port were awarded £500 for finishing runners up in the North West League.
The club also received the Fair Play Trophy for the best disciplinary record in the 2021/22 season.
These awards crown what has been a very successful season, earning the squad deserved praise for going the entire season without picking up a red card and for the ledership shown by Paps and his staff.
---

Mae'r clwb yn chwilio am reolwr i'r ail dîm. Oes gennych chi ddiddordeb yn y swydd bwysig hon. Am fanylion pellach a sgwrs anffurfiol cysylltwch â ysgrifennydd y clwb, Chris Blanchard: crb.58@hotmail.com neu 07583817519

Hoffem ddiolch i Mike Foster, sydd wedi ymddiswyddo oherwydd pwysau gwaith. Hoffwn ddiolch i Mike am ei ymdrech a dymuno'r gorau iddo yn y dyfodol.


A vacancy has arisen for the position of Reserve team manager. For further details and an informal discussion please contact club secrerary Chris Blanchard: crb.58@hotmail.com or 07583817519

We would like to thank Mike Foster who has resigned due to work commitments, for his efforts and wish him all the best in the future
---

02/07/ CPD BANGOR 1876 v Port @ 2.30pm
09/07/ ABERYSTWYTH v Port @ 2pm
15/07/ Port v LLANGEFNI @ 7.45pm
19/07/ NANTLLE VALE v Port @ 7.00pm
---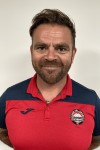 Mae Alun Winstanley wedi gwneud penderfyniad hynod o anodd i adael y clwb. Gyda chryn siom bydd pawb yn gysylltiedig â'r clwb yn derbyn y newyddion ac yn awyddus iawn i ddiolch i Alun am ei gyfraniad pwysig mewn tymor rhyfeddol.
Isod gweler datganiad Alun a hefyd ymateb Craig i'r newyddion.

Assistant manager Alun Winstanely has made the difficult decision to leave the club. It is with great regret that all involved at the club will recieve the news and thank him for his important contribution in what has been a remarkable season.
Below is Alun's statement and also Craig's response.

Alun:
'I have made one of the hardest decisions I've made in football and its the difficult decision to leave the club this summer purely for personal reasons following the last 3/4 months which as you all know has been very difficult for me on a personal level, this club is special and always will be to me, I leave on very good terms and absolutely love this club'
'I would like to thank the board for the last 2.5 years I've spent at this amazing club and the opportunity to be a part of the rebuilding back into tier two, which we achieved together.
'The last 3/4 months have been the most difficult of my life and all of the players have been there for me and I will never ever forget that'
'I will leave Port on a great note and I have to thank all of the management team, but a special mention to Paps who brought me into this amazing club, not only on football terms but personally, I've made good true mates in you all'
'Lastly the FANS…Oh my god you've been amazing and were the 12th man getting us through many games and I can't be prouder to see the club back where it belongs in T2. C'mon Port'
'I will always have Port in my heart and I hope you continue the progression and take the club back to tier one where it truly belongs, Diolch my Fawr and see you soon, Alun'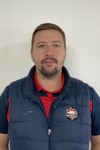 Paps –
'I would like to thank Al for all his hard work, commitment and contributions over the last 2.5 years, he has supported me whole heartedly throughout his time at the club, he has challenged me and been what every manager needs and that's a top class assistant, he has become a friend and one I will not lose contact with'.
'After having a heart to heart we both agreed this decision was best for everyone, although a very difficult and quite emotional one, he will leave on exceptionally good terms and I would like to personally wish him every success in the future with whatever comes his way next'.
'All the best to you Al, an absolute gent and topman. Thanks for everything'.
Paps
---

Yn dilyn ein dyrchafiad i Gynghrair JD Cymru North mae cyfarwyddwyr y clwb wedi cael cyfarfod bwrdd i gynllunio ar gyfer y tymor newydd.
Yn y cyfarfod cytunwyd ar brisiau Mynediad, Tocyn Tymor a'r Rhaglen ar gyfer 2022/23.
PRISIAU MYNEDIAD -
Oedolion - £6
Dinesydd Hýn - £4
12-16 - £1.50
0-12 - Am Ddim
TOCYN TYMOR -(Gemau Cynghrair yn unig)
Oedolion - £72
Dinesydd Hýn - £48
RHAGLEN -
Yn dilyn costau cynyddol i argraffu'r rhaglen, penderfynnwyd i godi'r pris i £2.

Following our promotion to the JD Cymru North League the club directors have held a board meeting to plan ahead for the new season.
At the meeting Admission, Season Tickets and the Programme prices for 2022/23 were agreed.
ADMISSION
Adults - £ 6
Senior Citizens - £4
12-16 - £ 1.50
0-12 – Free
SEASON TICKET (League Matches only)
Adults - £ 72
Senior Citizens - £48
MATCH PROGRAMME
- Following increased printing costs, it was decided to raise the price of the programme to £2.
---

Mae'r clwb wedi cyhoeddi fod Meilir Williams yn dychwelyd i'r Traeth o Conwy Borough. Cynt bu ar Y Traeth rhwng 2016-18.
Mae Meinir wedi mynegi ei falchder i fod yn ôl ond gan deimlo fod ganddo 'fusnes heb ei orffen' ers y cyfnod hwnnw ar Y Traeth.
Mae golwg ar yr ystadegau yn dweud pam fod o'n teimlo felly. Sgorio goliau pwysig o'r fainc oedd eu gyfraniad y tro yna, Er iddo ddechrau ond 9 gem fe rhwydodd 14 o goliau yn bennaf fel eilydd.
Y tro yma mae'n bwriadu dechrau'n rheolaidd yn ogystal a sgorio'n rheolaidd.
Lle bynnag mae wedi chwarae mae Meilir wedi sgorio a gyda Conwy Borough mae wedi gwneud yn y Cymru North.
Croeso Meilir


The club have announced the signing of Meilir Williams from Conwy Borough. Meilir will be returning to the Traeth having previously represented the club between 2016-18.
Happy to be making his return to the club Meilir states that he feels he has some 'unfinished business' from that previous period.
A look at the stats tells us why. He was more of a super sub than a regular in the starting line-up but came from the bench to score vital goals. Though he made only 9 starts he still netted 14 goals mainly as a sub.
This time he will be aiming to be a regular starter and a regular goalscorer.
Meilir has scored goals wherever he has played and at Conwy he has done it at Cymru North level.
Welcome back Meilir.
---

Llongyfarchiadau i'r amddiffynnwr Euron Roberts a ddewiswyd yn Chwaraewr y Mis am fis Mai gan y cefnogwyr.
Arwyddwyd Euron gan Craig Papirnyk ym mis Ionawr i ddod a chryfder ychwanegol i'r amddiffyn ar gyfer misoedd ola'r sialens am ddyrchafiad.
Roedd ail ymddangosiad Euron yn 'chydig o syndod i rhai gan iddo gynrychioli'r y clwb yn flaenorol yng Nghynghrair Cymru a'r Cymru Alliance yn ôl yn cyfnod 2009-12. Ond ni fu yn hir yn profi ei werth mewn tri yn cefn a chwaraeodd rhan bwysig yn llwyddiant y clwb.


Congratulations to defender Euron Roberts who has been voted Player of the month for May by supporters.
Euron was brought back to the club in January by Craig Papirnyk to stiffen the defence as the club prepared for a final challenge for promotion.
His re-appearance was a surprise to many as he had previously represented the club in the Welsh Prem and Cymru Alliance in the period 2009-12 but he has certainly proved his worth in a strong back three which made a huge contribution to the club's final success.
---

Mae swyddogion y clwb yn diolch yn fawr iawn i bawb a ddaeth i'r Traeth heddiw i helpu.

Clwb Officials wish to thank all who came to help at the Traeth today.


DiWRNOD TACLUSO
Mae'r clwb yn trefnu Diwrnod Tacluso'r Traeth.
Sadwrn yma: Mehefin 11eg 10am -1pm.
Chwynnu, strimio, sgubo
Dewch i helpu

TIDY UP @ Traeth
The club is organizing a Tidy Up Day at the Traeth
This coming Saturday 10am-1pm.
Weeding, Strimming, sweeping
Come and lend a hand
---
.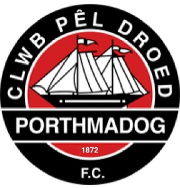 Mae'r teimlad braf yna'n parhau wrth edrych yn ôl ar ddiwrnod cofiadwy Ffeinal yr Ail-gyfle, a Ffeinal lle roedd y perfformiad cystal a'r achlysur gyda hatric Rhys Alun yn siwr o sicrhau lle yn y cof am flynyddoedd i ddod.
Mae'r dorf o 1,300 yn dangos, mewn oes o bêl-droed parhaus ar deledu,.fod yna awydd cry' yn bodoli i gefnogi pêl-droed lleol
'Da ni wedi edrych yn ôl ar un o'r gêmau sy'n allweddol yn hanes y clwb -sef yr un ar Globe Way, Bwcle a wnaeth sicrhau dyrchafiad. Gwnawn droi at y llall, a'r tro yma y lleoliad oedd Y Traeth. Hon oedd gêm ola' tymor 2007/08 a Port wir angen 3 phwynt er mewn osgoi disgyn o'r Uwch Gynghrair.
. Ond roedd yna un broblem fawr, y gwrthwynebwyr oedd y Rhyl, un o geffylau blaen y gynghrair.ond erbyn diwedd y 90 munud trodd yr hunlle yn freuddwyd.
Yn wahanol iawn i'r Ffeinal Ail-gyfle, nid oedd hon fawr o gêm, OND i gefnogwyr Port ....
Dyna ichi ddiwrnod perffaith.i Viv Williams a.pan chwythodd Kerry Morgan ei chwiban ar y diwedd roedd i gyhoeddi fod Port yn aros fyny.
Y sgôr?
CPD Porthmadog ...1...................Rhyl FC ...0
Beth am y gem? Pa wahanieth wir! Gêm oedd hon i sicrhau lle yn yr Uwch Gynghrair. Bonws byddai gallu gorffen y tymor â sioe o bêl-droed gwych, doedd neb yn disgwyl hynny. Teimlo eich hun yn llithro i'r Cymru Alliance ac yna mwyaf sydyn pan oedd y frwydr ar fîn ei cholli cael eich llusgo nol i fyny wrth tin eich trowsus.
. Y Gôl?
Wel Richard Hughes oedd yr arwr,.yn sgorio 8 munud i fewn i'r ail-hanner ond byddai neb yn gwadu fod un o goliau hanesyddol y clwb yn un flêr ar y naw ond eto un o'r prydfertha. a welwyd ar Y Traeth!.
Ond cyn i'r cyfan ddod i ben ......
Roedd un neu ddau o eiliadau nerfus tu hwnt. Bu'n rhaid i Richard Harvey wneud arbediad syfrdanol gyda'i goes ar 90 munud, pan oedd yn edrych fod Lee Hunt yn siwr o sgorio.
Yna am y tro cynta' ers mis Tachwedd roedd Port allan o'r 3 gwaelod.
Dyna ichi amseru perffaith!.


. That great feeling continues as we look back over the unforgettable Play-off Final, a Final where the performance more than matched the occasion and where Rhys Alun's hat-trick was of such quality that it will remain in the memory of those who saw it for a very long time.
The massive crowd of 1,300 shows that there is an appetite for community clubs and local football even or especially in an age of wall to wall football on TV.
We have looked back at one of those games which went some way to matching the Wern Mynach Final -the promotion clincher at Globe Way, Buckley.
We turn to the other game and this time the venue was Y Traeth.
It was the final game of the 2007/08 season and Port were in serious danger of relegation from the Welsh Prem and in need of 3 points to stay up. The problem was that Rhyl, one of the top three clubs in the league, stood between Port and safety. But it was a case of alls well that ends well.
Unlike the Play-off final it wasn't much of a game but to Port supporters.......
A perfect day for manager Viv Williams and when referee Kerry Morgan blew his final whistle it declared that Port were staying up.
. The score?
CPD Porthmadog ...1...................Rhyl FC ...0
The game? Who care's about the game? This was all about survival. It would have been great to end with a flourish of quality football but it was never going to be like that. It was more a case of being in free fall through the trap door marked 'Cymru Alliance' and then, when all seemed lost, being yanked upward to safety by the seat of your pants. This was one of the most tense afternoons ever at the Traeth.
The goal?
Well Richard Hughes was the hero scoring just 8 minutes into the second half and few would deny that one of the most important Port goals was also one of the scurffiest, beautiful goals seen at the Traeth .. ever.
Before it was all over........
There were still one or two hairy moments for Port to overcome and none more than in the 90th minute when Richard Harvey pulled off a remarkable save with his trailing leg when it seemed that Lee Hunt must score.
For the first time since about November Port were out of the bottom three.
Now that's perfect timing!.
. Port;(4-4-2) Richard Harvey, John G Jones, Ryan Davies, Richard Hughes, Mike Foster: Marcus Orlik, Gareth Parry (Mark Thomas 73'), Paul Roberts, Aled Rowlands (Barry Evans 82'); Matthew Hughes (Carl Jones 76'), Carl Owen. Yellow: Ryan Davies 31', Mike Foster 66', John G Jones 88'
---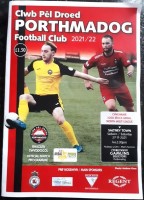 Enwyd rhaglen Port y "Gorau yn yr Ardal Northern" am 2021/22 gan y cylchgrawn safonol WELSH FOOTBALL MAGAZINE.
Llongyfarchiadau i'r golygydd RHYDIAN MORGAN a'i dîm am yr enwebiad haeddiannol yma sydd yn wobr am waith cyson ar hyd y tymor yn cynhyrchu rhaglenni o safon.
Cewch weld yr erthygl llawn a'r sylwadau yn y copi misol diweddara' o GYLCHGRAWN CENEDLAETHOL CYMRU sydd allan 'rwan. Isod gweler y canlyniadau.

The Port programme has been named the 'Best in the Ardal Northern' for 2021/22 by the highly respected WELSH FOOTBALL MAGAZINE.
Congratulations to programmes editor RHYDIAN MORGAN and his team for this well-deserved award for consistently producing a match programme of excellent standard.
You will find the full article and comments in the current edition of the NATIONAL MAGAZINE of WALES which is out now.

Canlyniadau / Results:-
Rhaglen y Flwyddyn / Programme of the year Met Caerdydd / Cardiff Met
Cymru North: Airbus
Cymru South: Goytre Utd
Ardal Northern: CPD Porthmadog
Ardal South: Cwmaman Utd
Haen 4 / Tier 4: Clydach Wasps
---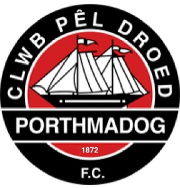 Mae gan gefnogwyr Port mwy na'r Jiwbili i ddathlu wrth iddynt bellach geisio gael eu traed yn ôl ar y ddaear yn dilyn y fuddugoliaeth rhyfeddol yn Ffeinal yr Ail-gyfle yn Y Bermo.
Wrth edrych yn ôl dros 20 mlynedd o hanes ein clwb, ychydig o fuddugoliaethau mor bwysig a gafwyd.
Mae'n bosib mai dim ond dwy gêm arall bu o'r un pwysigrwydd a hon. Ewch yn ôl 19 mlynedd -cyn i nifer o gefnogwyr Port ar Wern Mynach cael eu geni. Ar 19 Ebrill 2003 ar Globe Way Bwcle, sicrhaodd Port ddyrchafiad i Uwchgynghrair Cymru.
Daeth y llall -Ebrill 19 eto !- yn 2008 ond nid i sicrhau dyrchafiad y tro yma ond, i gadw eu lle yn yr Uwch Gynghrair. Roedd angen 3 phwynt yn y gêm ola' o'r tymor a hynny yn erbyn tîm cryf Y Rhyl, a orffennodd yn 3 ydd yn y tabl, tu ôl i Lanelli a TNS. Dewch i gael golwg ar gêm Bwcle. Y canlyniad oedd:-
Bwcle...... 2..............Porthmadog .... 3
I roi cyd-destun i'r gêm:
Roedd hon yn gêm rhwng dau dîm llwyddianus, Port heb golli mewn 27 o gêmau cynghrair tra roedd Bwcle ar rhediad o 22 gêm heb golli mewn gemau cwpan a chynghrair.
Gyda'r fuddugoliaeth hon sicrhaodd Viv Williams ac Osian Roberts ddyrchafiad Port a 4 gêm yn dal yn weddill. Ond cyn llwyddo bu'n rhaid i Port rhwydo ddwywaith yn y 12 munud ola' o'r gêm. Roedd Richie Owen wedi rhoi Port ar y blaen yn gynnar gyda ergyd nerthol i gornel ucha'r rhwyd -rhwyd a bu angen ei hail osod cyn ail gychwyn y gêm.
. Gyda'r record diguro mewn peryg' dyma Gareth Caughter yn croesi i'r postyn pella' a seren y gêm, Carl Owen, yn ymestyn blaen ei droed a chanfod y rhwyd. Gyda'r sgôr yn gyfartal daeth gôl Robert Williams a'r fuddugoliaeth – o dan bwysau gan.dau amddiffynwr ergydiodd o 20 llath i gornel y rhwyd.
Roedd amser dathlu wedi cyrraedd!!
. Porthmadog: Gerard McGuigan, John G. Jones, Campbell. Harrison, Lee. Webber, Mike. Foster, Dafydd.Evans, Gareth Parry, Richie Owen, Gareth Caughter, Tony Williams (Rob Williams), Carl Owen..
Subs not used: Iwan Roberts, Ywain Gwynedd.


Port supporters have more than the Jubilee to celebrate as they still struggle to get their feet back on the ground after the remarkable Play-Off victory at Barmouth.
Looking back over the last 20 years of Port history, there have not been too many victories of such significance.
There have possibly been 2 other games which might match this one in importance, Turn your mind back 19 years, before some of the young Port supporters at Wern Mynach last Saturday were born. On the 19 April 2003, at Globe Way, Buckley, Port clinched promotion to the Welsh Premier.
. The other came, and it was the 19 April again, and the year 2008. There was no promotion at stake but rather all about keeping our place in te Welsh Prem needing 3 points from the last game of the season against a strong Rhyl side that finished in 3rd place behind Llanelli and TNS.
Let;s take a look at the Buckley game. The result was:-
Buckley Town ... 2.......Porthmadog .... 3
To give the game some context
This was a game between the form sides of the league and something would have to give. Port boasted a record of 27 games unbeaten in the league while Buckley were on a run of 22 league and cup games without defeat.
With this victory, the managerial team of Viv Williams and Osian Roberts, secured promotion with 4 games still remaining. To achieve it however they found themselves in the unlikely situation of having to score twice in the last 12 minutes in order to clinch the victory.Richie Owen had given Port an early lead with a thunderous shot from the edge of the box into the top corner of the net -a net which required running repairs as a result !
With the unbeaten record seriously under threat Gareth Caughter, in the 78th min, whipped a ball to the far post where, man of the match, Carl Owen, at full stretch,managed to toe end the ball past home keeper Turner and into the net.It was all to play for again and in the 83rd minute Robert Williams controlled a long ball out of defence and, with two defenders breathing down his neck, fired a powerful 20yd shot into the top corner of the net.
The celebrations could now begin!
Porthmadog: Gerard McGuigan, John G. Jones, Campbell. Harrison, Lee. Webber, Mike. Foster, Dafydd.Evans, Gareth Parry, Richie Owen, Gareth Caughter, Tony Williams (Rob Williams), Carl Owen.
. Subs not used: Iwan Robets, Ywain Gwynedd
---
.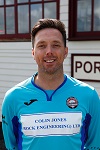 Cyhoeddodd Paul Pritchard ei benderfyniad i ymddeol o bêl-droed fel hyn:-
"Wel daeth yr amser imi hongian y menyg wedi 22 tymor. Y gêm ola' -heblaw am mewn argyfwng- fydd ffeinal yr ail-gyfle, bu'n bleser pur yn chwarae i bob un o'r clybiau ar hyd y ffordd. A'r pwysica un, mi wnes ffrindiau am oes."

Ymateb Craig Papirnyk i'r newyddion oedd:-
" Mwynha dy ymddeoliad, bu'n bleser fod yn rheolwr arnat gyda Port a chael chwarae rhan yn dy yrfa lwyddianus. Chwaraewr gwych ond person hyd yn oed gwell. Pob hwyl mêt."
Derbyniodd cefnogwyr Port y newyddion gyda chymysgedd o dristwch a diolchgarwch. Tristwch mai pnawn Sadwrn, ar Wern Mynach, oedd y tro ola' i'r golwr talentog hwn gael ei weld rhwng y pyst i'r clwb, diolchgarwch am y perfformaiadau gwych a gafwyd ganddo. Yn addas iawn daeth a'i yrfa i ben drwy gadw llechen lân arall.
Dychwelodd Paul i'r clwb mis Ionawr diwetha', a chwarae rhan bwysig wrth sicrhau dyrchafiad. Mae ei glybiau cynt yn cynnwys Caernarfon , Cei Conna, Rhyl a Chaergybi yn Pyramid Cymru ac i Warrington yn y Northern League yn Lloegr.
Diolch Paul a phob dymuniad da at y dyfodol.


Paul Pritchard has announced his retirement with these words:-
"Well my time as come to hang up the gloves after 22 seasons. My final competitive game (Unless of an emergency) will be for Porthmadog in the play off final, it's been an absolute pleasure playing for every club along the way. Most importantly I've made friends for life."

Craig Papirnyk responded to the news like this:-
"Enjoy retirement, it's been an absolute pleasure managing you at Porthmadog and playing a part in your very successful career, Great player and an even better persom. All the best mate."
Port supportres received the news of his decision to hang up the gloves with a mixture of sadness and gratituce. Sadness that Saturday at Wern Mynach is the last time this quality keeper will be seen between the sticks for the club, gratitude for the many superb performances. Fittingly he ends it all with a clean sheet in such an important fixture.
Paul returned to the club in January to play a key role in securing promotion. He previously represented the club from 2018/20. His previous clubs include Caernarfpn Town, Connah's Quay Rhyl and Holyhead Hotspur in the Welsh Pyramid and Warrington Town in the Northern League.
Thanks and best wishes Paul.
---
.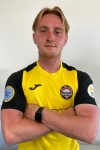 Pan fydd clwb yn ennill gêm ail-gyfle, does na ddim gwell ffordd i sicrhau dyrchafiad.
Dyna chi ddiwrnod! Llongyfarchiadau i Craig Papirnyk, y garfan a chafodd baratoad mor ardderchog, ac i'r tîm hyfforddi i gyd am berfformiad cofiadwy. 5 gôl o safon, gan gynwys hatric wych Rhys Alun, a wedyn y gwpan yn llawn wrth i'r eilydd John Littlemore a'r hogyn o'r Bermo, Paul Lewis, ychwanegu gôl yr un.
Ond ymdrech tîm oedd hon o Paul Pritchard yn y cefn, drwy'r amddiffyn i berfformaid creadigol arbennig Gareth Jones Evans yng nghanol cae at Rhys Alun a'r ymosod -heb anghofio'r eilyddion.

Pan fydd dau glwb, sy'n rhan hanfodol o'u cymdeithas, yn cyfarfod mewn gêm o'r pwys mwya', mae'r cefnogwyr yn troi allan mewn niferoedd -ond roedd 1,300 tu hwnt i'n breuddwydion mwyaf eithafol.
Yn wir mae'r tymor cynta', yn dilyn adrefnu'r Pyramid, wedi gorffen mewn tipyn o steil.
Diolch yn fawr i glwb y Bermo a Dyffryn am ei croeso a'u trefniadau arbennig o wych, gan sicrhau fod cae Wern Mynach mewn cyflwr perffaith -a diolch arbennig i'r tirmon Gareth Evans. Dyna ichi ffordd i Paul Pritchard alw digon ar ei yrfa ddisglair – hynny ydy os nad yw'n ail feddwl ar ôl llechen lân arall.
Chwaraeodd y clwb o'r canolbarth rhan bwysig yn yr achlysur, ac edrychwn ymlaen i weld Caersws, clwb a hanes a thraddodiad cyfoethog hefyd yn y Cymru North.
Cofiwch ddarllen adroddiad ardderchog Treflyn, wedyn argraffwch o, ei fframio ac i fyny ag o ar y wal. Atgofion!!
Gallwn adlesio geiriau Paps yn dilyn y gêm "Teimlad anghredadwy ac am gefnogaeth. Ddof yn ôl at eich negeseun i gyd ond rwan DATHLU." Haeddiannol wir!!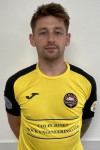 When a club wins a play-off final there is no better way to head off for promotion.
What a day!! Congratulations to Craig Papirnyk, his well-prepared squad and his coaching team, for an unforgettable performance. Five top quality goals, which included a Rhys Alun super hat-trick of the highest quality and then, topped up close at the end, with a goal each for sub, John Littlemore. and Barmouth boy Paul Lewis.
But it was essentially a team effort, from Paul Pritchard through the defence via a great creative Gareth Jones Evans performance in midfield, to Rhys Alun and the attack, not forgetting the subs

When two genuine community clubs face each other in a game of real importance, the fans turn out in numbers but 1,300 at a Tier 3 Final surpassed even our wildest dreams.
In its very first season the FAW's re-organised pyramid has ended in some style.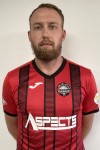 A huge thank-you to Barmouth and Dyffryn FC for their brilliant hosting, where everything was superbly organised and played on Wern Mynach's perfectly prepared and well-manicured pitch -thanks to groundsman Gareth Evans.
What a way for Paul Pritchard to end his playing career, that is unless he is having second thoughts after yet another clean sheet.
The club from mid-Wales played a huge part in a memorable occasion. Caersws are a club with a rich history and tradition and we look forward to seeing them also back in the Cymru North very soon.
Read Treflyn's excellent match report, print it and frame it. Memories are made of this!!
We can all echo an elated Craig Papirnyk's comment "Unbelievable feeling … get in. Some support that ! I will get back to all the messages but now to Celebrate." Well deserved.
---