Mae cyfleoedd hysbysebu a noddi ar gael ar gyfer y tymor newydd i unigolion a busnesau.
Bu nifer o ddatblygiadau pwysig ar Y Traeth dros y tymhorau diwethaf gyda'r cyfleusterau modern sydd yno yn cael defnydd gydol yr wythnos. Hefyd gwelodd y clwb gynnydd arwyddicaol yn y gefnogaeth i gemau cartref.
Mae yna gyfleoedd gwerthchweil i fusnesau lleol ac unigolion
Hysbyseb yn y rhaglen
Noddi Pel
Noddi Gêm
Hysbysfwrdd ar ochor y cae
A llawer mwy....
Am fwy o fanylion cysylltwch a Dylan Rees Swyddog Marchnata rees48wesla@gmail.com

Interested in advertising and sponsorship opportunities for the new football season?
There have been many important developments at the Traeth over recent seasons with increasing use of the modern facilities at the ground throughout the week. The club has also seen a significant increase in support in home matches.
There are worthwhile opportunities for local businesses and individuals
Programme advertising
Match Ball sponsorship
Match sponsorship
Perimeter advertising board
And more...
Contact Dylan - Marketing Officer rees48wesla@gmail.com
---

Mae Craig Papirnyk wedi arwyddo ei 4ydd chwaraewr newydd o'r haf wrth ddod â Dan Dascalu, chwaraewr ifanc ganol cae, i'r Traeth o CPD Llanuwchllyn.
Bu yn rhan o Academi clwb Y Bala am nifer o flynyddoedd ac roedd hefyd yn rhan o Garfannau Datblygol Cenedlaethol ar lefel oed cyn cael ei alw i garfan Academi Cymru a deithiodd i Weriniaeth yr Iwerddon yn 2016.Chwaraeodd i dîm Cymru Dan 18 gyda Ifan Emlyn Yn 16 oed cafodd gytundeb tîm cyntaf gan y rheolwr Colin Caton.
Wrth groesawu Dan i'r clwb dywedodd Craig:
" Mae Dan yn chwraewr ifanc addawol iawn ac rwy'n hapus iawn i'w ddenu i'r Traeth. Mae'n ifanc ac yn dalent cyffrous a fu gynt ar gytundeb ar Faes Tegid cyn symud i'r Llan.
"Mae'n bêl-droediwr clyfar a daw a dipyn o greadigrwydd i'n chwarae ymosodol. Gall chwarae mewn unrhyw safle ar draws canol y cae.
"Croeso i'r Traeth Dan."

Craig Papirnyk has made his fourth new signing of the summer bringing in young midfielder Dan Dascalu from WNL club Llanuwchllyn FC
A product of the Bala Town Academy he was involved in age-group National Development Squads and was called up to the Wales Academy squad in 2016, travelling to play the Republic of Ireland.Played for the Wales U18s with Ifan Emlyn As a 16 year-old he was given a first-team contract by manager Colin Caton
Welcoming Dan to the club Craig says:
"Dan is a player with lots of promise and I'm pleased to announce him as a Port player. He's a young and exciting talent who also signed a contract with Bala Town FC before moving to Llan.
"He's a very clever footballer and will bring more creativity to our attacking play. He's versatile and can play in any position through midfield.
"Welcome to the Club Dan. "
---

Bydd Port yn cychwyn tymor 2018/19 oddi cartref yn Penrhyncoch ond y newydd mawr yw y gêm ar Y Traeth ar Wyl San Steffan. Bydd Port adre ar 26 Rhagfyr yn croesawu Bangor am y gêm ddarbi fawr.
Gwelwch y hestr gemau a cliciwch 'Matches'.
http://www.huwsgrayalliance.co.uk/index.php/component/joomsport/team/26-huws-gray-alliance-2018-19/14-porthmadog?Itemid=166
Dyma'r gemau fydd yn cychwyn y tymor

!!/08/18 Penrhyncoch v Port
18/08/18 Port v Prestatyn
21/08/18 Bangor v Port

Port will start the 2018/19 season with a visit to Penrhyncoch on August 11. The big news is the Boxing Day clash with Bangor City to be played at the Traeth. The opening fixtures can be seen above.
The full list of fixtures and click on 'Matches'
http://www.huwsgrayalliance.co.uk/index.php/component/joomsport/team/26-huws-gray-alliance-2018-19/14-porthmadog?Itemid=166
---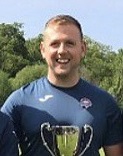 Mae Sion Eifion eisoes wedi trefnu nifer o gemau i'r Ail-dîm sydd i'w adfer ar gyfer tymor 2018/19. Bydd y gêm gyntaf ar Gae Clyd yn erbyn Blaenau Ffestioniog ar nos Fercher 11 Gotffennaf, Dyma'r rhestr llawn:
Nos Fercher 11 Gorffennaf: Blaenau Ffestiniog oddi cartref 6.45pm

Sadwrn 14 Gorffennaf: Dyffryn Nantlle Adre 2,30pm.
Nos Fercher 18 Gorffennaf: Waunfawr Adre 7pm
Sadwrn 28 Gorffennaf: Cefn Mawr Rangers (ail-dîm) Adre 2,30pm
Nos Fawrth 31 Gorffennaf: Llandudno Dan 19 Adre 7pm.

Mae Sion Eifion yn adeiladu ei garfan ac wedi arwyddo Aled Williams, capten y tîm Dan 18 llynedd, y golwr Morgan Jones a'r prif sgoriwr Rhys Hughes. Roedd hafyd yn hapus iawn i arwyddo ei hyfforddwr Sion Parry, y tro yma fel chwaraewr hefyd!
Ychwanegodd Sion Eirian, "Anodd credu fod o'n dal ond yn 21 oed ac yn dal mor awyddus i dyfu fel chwaraewr."

Sion Eifion has already arranged several pre-season games for the Reserves -starting with a game against Blaenau Ffestiniog at Cae Clyd on July 11th. Below is the full list:

Weds 11th July- 6.45pm Blaenau Ffestiniog FC (Away)
Sat 14th July- 2.30pm Nantlle Vale FC (Home)
Weds 18th July- 7pm Waunfawr FC (Home)
Sat 28th July- 2.30pm Cefn Mawr Rangers Res (Home)
Tues 31st July- 7pm Llandudno U19s (Home)

Sion Eifion has already signed up last season's U18s skipper Aled Williams, keeper Morgan jones and top scoer Rhys Hughes. He was also delighted to be able to sign his assistant coach Sion Parry but this time as a Player as well!
Added Sion, "Hard to believe that he's only 21! Still hungry to learn and grow as a player!"
---

Heno mae Craig wedi arwyddo Dale Davies blaenwr sydd wedi cynrychioli Brickfield Rangers yn ystod y tymhorau diwethat, a chyn hynny hynny CPD Corwen. Daeth yn agos iawn i helpu'r clwb o ardal Wrecsam i sicrhau dyrchafiad l'r HGA y tymor diwethaf ond i'r clwb golli allan i Bwcle ar y diwedd un. Isod gwelir ymateb Craig i'r trosglwyddiad.



Tonight Craig has secured the signatue of Dale Davies a striker who has represented Brickfield Rangers over the last few seasons having previously been at Corwen. He came close to helpimg the Wrexham area club to a place in the Huws Gray Alliance last season, only to see them pipped at the post by Buckley Town at the final hurdle.

Craig said of the new addition to his squad:
"I am very pleased that he has chosen Porthmadog to further develop his career as there were offers from other CA clubs but thankfully Dale wanted to join us at Port.
"We recently have lost two attacking players so an opportunity within the squad has opened and we have swiftly moved to sign Dale, who we identified as a key target and replacement for what we have lost in Cai Jones.
"He will no doubt strengthen our attacking line-up and bring something different to what we already have.
"Dale he has plenty of experience playing in the WNL with a proven goal scoring record over the years.
"He has been a key player for Brickfield and their success in the last few seasons, Scoring important goals and leading their attacking line, he has a keen eye for goal and an extremely hard working attitude.
"Dale is a big strong lad , powerful in the air, works hard for his team and shows a great attitude when on the field. He will be a great addition to our squad.
"Dale will wear the number 31 and I'm really looking forward to seeing him develop on the pitch with us this season.
"Welcome to Port Dale !"
---

Lle mae un drws yn cau mae un arall yn agor a dyna sut y bu ar Y Traeth. Gyda'r blaenwyr talentog Cai Jones a Sion Bradley yn gwneud y penderfyniad anodd i adael a phrofi eu hunain ar lefel Uwch Gynghrair gyda Caernarfon sydd newydd ennill dyrchafiad. Mae'r ddau wedi dod fyny drwy Academi Port ac mae'r clwb yn falch iawn o'u llwyddiant yn y gêm. Mae pawb yn dymuno'n dda iddynt a phob llwyddant i'r dyfodol.
Mewn pêl-droed rhaid i bawb symud ymlaen ac edrych i ddrws arall agor. Mae Craig yn symud i ganfod chwaraewyr i lenwi'r lle gwag ac eisoes wedi arwyddo Dale Davies, blaenwr o Brickfield sydd hefyd yn edrych i gamu fyny i lefel uwch.

It has been a case of one door closing and another one opening at the Traeth. With talented forwards Cai Jones and Sion Bradley making the difficult decision to leave the club to prove themselves at Welsh Premier level with newly promoted Caernarfon Town. Both players are products of the Port Academy and the club is proud of the huge strides they have made in the game All at the Traeth wish them well and every success in the future
In football we all move on and look for another door to open. Craig has already made a move to seek replacements and the first of these is Dale Davies a striker from Brickfield who is also seeking to make a step up.
---
---

Gall y tymor nesaf fod yn un cyffrous iawn i chwaraewyr ifanc y clwb wrth i Sion Eifion fynd a hwy gam ymhellach ymlaen yn eu datblygiad. Y tymor nesaf mae'r clwb yn anelu i gael tîm i chwarae yng Nghynghrair Ail Dimau y Welsh Alliance. Bydd y Gynghrair yn cyfarfod yn fuan i ystyried y cais. Y bwriad ydy chwarae gemau Ail Dîm ar Nos Wener o dan y goleuadau neu ar bnawn Sadwrn.
Mae Sion Eifion yn edrych ymlaen i'r sialens:
" Rwy'n falch iawn ein bod am chwarae yng Adran Ail Dimau y Welsh Alliance. Ar ôl ennill y Gynghrair Dan 18 y tymor diwethaf mae'r hogiau yn fwy na pharod i gamu fyny i'r lefel nesaf o bêl-droed. Bydd gan y gynghrair hon dimau cyffrous a fydd yn rhoi sialens newydd ac yn hwb i'w datblygiad. Eisoes mae nifer o'r chwaraewyr ifanc wedi arwyddo at y tymor nesaf.
"Bydd y chwaraewyr y byddaf yn arwyddo i gyd yn gymwys felly i chwarae i'r tîm cyntaf pan fydd yr amser yn iawn.Rwy'n hapus hefyd fod yr ail dîm a'r tîm cyntaf yn mynd i weithio'n agosach nag erioed y tymor nesaf. Rwy'n edrych ymlaen i gychwyn ar y gwaith gan obeithio am dymor arall llwyddianus, i'r hogia'. C'mon Port!"

The coming season could be an exciting one for the club's young players as Sion Eifion takes them a step further in their development. Next season the club aims to have a team playing in the Welsh Alliance Reserve League. The League will meet shortly to look at our applicatiom for membership. The intention is to play reserve fixtures on a a Friday evening under lights and also on Saturdays.
Sion Eifion looks forward to the new challenge:
"I'm delighted that next season we could be playing in the Welsh Alliance Reserve Division. Having won the U18s league last season, the boys are more than ready to step into senior football. The league will have some exciting and challenging teams which will only aid in the development of our boys. Already several of these young players have signed up for the new season.
"It will also ensure that all players are signed as senior players for the club which means that they can all play a part at first team level if and when the time is right. I'm also excited to say that both the reserves and the first team will be working closer than ever next year. I can't wait to get started and hopefully have another successful season with the boys. C'mon Port!!"
---

Bydd Adran Pêl-droed yn y Gymuned y Clwb yn trefnu sesiynau Chwaraeon a Hwyl dros wyliau'r haf ar gyfer plant, hogiau a merched, rhwng 6 a 11 oed.
Bydd y pecyn ar gael POB DYDD LLUN, MAWRTH a MERCHER rhwng 9yb a 5yp ar gost o £20 y diwrnod sydd yn cynnwys brecwast a chinio ysgafn a maethlon. Os am fwcio tri diwrnod ar y tro bydd y gost yn £45 y pen ond bydd rhaid ymrwymo i'r trefniant hwn cyn diwedd mis Mehefin.
Cynhelir sesiynau Chwaraeon o phob math ac fe gynhelir gweithgareddau o dan do yn y Ganolfan Sgiliau os yw'r tywydd yn anffafriol.
Bydd hyfforddwyr benywaidd a gwrywaidd ar gael, wedi eu cofrestru o dan DBS, ac fe sicrheir bugeilio cyson a gofalus o'r mynychwyr.
Dim ond nifer cyfyngedig o lefydd sydd ar gael felly os oes diddordeb gan unrhyw riant awgrymir yn garedig y dylid sicrhau lle cyn gynted a phosib trwy gysylltu a GETHIN JONES ar 07974033552 neu gl-jones@hotmail.co.uk


The Club's Football in the Community Programme will be organising regular Sporting Fundays at the Traeth over the summer holidays that will be available to both boys and girls between 6 and 11 years of age.
These will be held every MONDAY, TUESDAY and WEDNESDAY between 9am and 5pm which will include a light and healthy breakfast and lunch. The cost is £20 per day but if 3 days are booked together it will cost a total of £45. This offer, however, is only open until the end of June.
Activities will include a variety of different sports and, if the weather is inclement, there will be fun sessions held at the Club's Skills Centre.
A male and female coach, DBS checked, will be available to organise the activities and to ensure participants are fully looked after at all times.
Only a limited number of places are available and, therefore, any parent who is interested should contact GETHIN JONES at 07974033552 or gl-jones@hotmail.co.uk as soon as possible.
---

Mae prif hyfforddwr y tîm Dan 18, Sion Eifion Jones, yn cymryd golwg yn ôl ar dymor arbennig o llwyddianus i'w chwaraewyr ifanc. Dyma mae o'n ddweud.
"Mae'n deg dweud fod y tymor wedi bod yn llwyddiant i fy chwaraewyr Dan 18. Mae mynd o dymor anodd llynedd i wneud y dwbl eleni yn dangos yr ymdrech a'r ymroddiad a ges i gan fy chwaraewyr a oedd yn grwp arbennig i weithio efo.
"Bonws mawr arall yw fod nifer o'r chwaraewyr wedi cael profiad o gemau ac ymarfer gyda'r tîm cyntaf. Yr uchafbwynt personol imi oedd gweld Math Roberts yn chwarae ei gêm gyntaf i brif dîm y clwb. Rwy'n siwr y bydd nifer o'r garfan hon o chwaraewyr yn ei ddilyn, wrth inni ddatblygu mwy o gynlluniau cyffrous i gryfhau'r cyswllt rhwng y rhai Dan 18 a'r tîm cyntaf.
"Wrth orffen carwn ddiolch i aelodau'r clwb, y cefnogwyr, y chwaraewyr ac yn bwysig iawn fy staff o hyfforddwyr am eu cefnogaeth arbennig drwy gydol y tymor. C'mon Port!!!

U18s head coach Sion Eifion Jones takes a look back at what has been an outstanding season for his young players. Here are his comments: "It's fair to say that it's been a successful season for my U18s. Going from a tough season last year to winning the double this year is credit to the effort and commitment of my players who are an outstanding group to work with.
"Another success story from the season is that many of the U18s have now gained valuable first team experience within training and games.
"The highlight for me personally was seeing Math Roberts making his senior debut for the Club. I'm sure he'll be the first of many from this cohort of players as there are exciting plans to further strengthen the link between the U18s and first team next season.
"Finally, I'd like to thank club members, supporters, players and most importantly my U18s coaching staff for their outstanding support throughout the season. C'mon PORT!! "
---

Y rhifau lwcus yn y TOTE mis Mai oedd 18 a 28. Dim enillydd. Bydd y wobr £280 yn cael ei ychwanegu at cyfanswm mis Mehefin.
Bydd rhaid gwneud unrhyw gais erbyn 8 y.h. nos Wener, 15fed o fis Mehefin. Bydd y rhifau ar gyfer y Tote nesaf yn cael ei tynnu nos Wener, 29ain o fis Mehefin, yn sesiwn Bingo misol Clwb Cymdeithasol, Clwb Pêl-Droed Porthmadog yn Y Ganolfan.
Amlenni Tote ar gael o Kaleidoscope, Y Ganolfan, Clwb Pêl-droed Porthmadog neu Dylan 07900512345.

The winning numbers in the MAY TOTE were 18 and 28. No winners.The prize £280 will be added to the June total.
Any claims must be made by 8pm on Friday, 15th June,. The next Tote will be drawn on Friday, 29th June at the monthly Porthmadog FC Social Club Bingo held at Y Ganolfan.
Tote envelopes available from Kaleidoscope, Y Ganolfan, Porthmadog F C Clubhouse or Dylan 07900512345
---

Mae'r ola' o'r gemau cyn-dymor wedi cael ei chadarnhau gyda Llandudno, a charfan newydd sbon Iwan Williams, yn dod I'r Traeth ar gyfer Cwpan Her Y Pathfinders. Y gêm hon yw uchafbwynt y gemau cyn-dymor ac yn cyd-fynd â Gwersyll Blynyddol y Pathfinders yng Nghricieth.
Hefyd yng Nghyfarfod Blynyddol Cynghrair Huws Gray tynnwyd yr enwau ar gyfer Rownd 1af Cwpan Huws Gray. Bydd Port ar Y Traeth yn croesawu Bwcle sydd newydd ennill dyrchafiad yn ôl i'r HGA. Chwareir y gêm hon ym mis Hydref.

The final pre-season fixture has now been confirmed with Iwan Williams' 'new look' Llandudno Town visiting the Traeth on Saturday 4th August for the Pathfinders Challenge Cup. This game is a pre-season highlight coinciding with the annual Pathfinders Camp at Cricieth.
Also the draw for the Huws Gray Cup 1st Round was made at Huws Gray Alliance AGM. Port will be at home to promoted Buckley Town with the tie to be played on a date in October yet to be confirmed.
---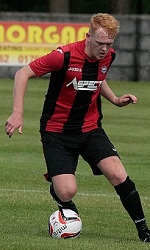 Cynhaliwyd y Noson Wobrwyo'r clwb yn Clwb y Traeth heno. Gwobrwywyd chwaraewyr y Tim Cyntaf a hefyd y Tîm hynod llwyddianus Dan 18.
DAN 18
Chwaraewr y Rheolwr : ALED WILLIAMS
Chwaraewr y ChwaraewyrL SOL KEMPSTER
Chwaraewyr y tymor : SOL KEMPSTER a RHYS HUGHES
Prif sgoriwr: RHYS HUGHES
Tim 1af
Chwaraewr y rheolwr : JULIAN WILLIAMS
Chwaraewr y chwaraewyr : TOMOS EMLYN
Prif sgoriwr : JOE CHAPLIN
Chwaraewr y cefnogwyr : SION BRADLEY
Nifer mwya' o enwebiadau 'Seren y Gêm': SION BRADLEY

The clud's Presentation Evening was held tonight at the Traeth Clubhouse. Both the First Team and the highly successful U18s received their awards for the 2017/18.
UNDER 18s
Managers Player of Season: ALED WILLIAMS
Players: Players of the season: SOL KEMPSTER
Players of the season: SOL KEMPSTER a RHYS HUGHES
Top scorer: RHYS HUGHES
1st team
Managers Player of the season: JULIAN WILLIAMS
Players Player: TOMOS EMLYN
Top scorer: JOE CHAPLIN
Supporters player of the season: SION BRADLEY
Most 'Man of the Match' Awards: SION BRADLEY
---

Gorffennaf 7 Llamgefni Adre 2.30pm
Gorffennaf 10 Llandyrnog (yn Y Bala 8pm)
Gorffennaf 14 Y Bermo Oddi cartref 2.30pm
Gorffennaf 21 CEWRI PORT (Gêm deyrnged Richard Harvey) 2.30pm
Gorffennaf 24 CPD Penrhyndeudraeth Adre 7,30pm
Gorffennaf 28 Brickfield Rangers Oddi cartref 2,30pm
Awst 4 Cwpan Pathfinders Llandudno Adre 2,30pm

July 7th Llangefni FC - Home 2.30pm
July 10th Llandyrnog - Away at Bala 8pm kick off
July 14th Barmouth - Away 2,30pm
July 21st PORT LEGENDS - Home (Richard Harvey appreciation game) 2,30pm
July 24th - Penrhyn - Home 7.30pm kick off
July 28th – Brickfield Rangers - Away 2.30pm
August 4th - Home - Pathfinders Cup Llandudno Town Home 2.30pm
---