Nos Fawrth bydd Port yn teithio I Nantporth ar gyfer eu gêm anodda' hyd yma. Mae sefyllfa'r Dinasyddion a'r rhesymau dros iddynt fod yn chwarae yn y Cymru Alliance y tymor yma yn hysbus I bob cefnogwr. Y nhw hefyd ydy ffefrynnau'r mwyafrif i ennill y teitl a dychwelyd yn syth i UGC -os bydd ganddynt y drwydded holl bwysig. Bydd tair buddugoliaeth yn cadarnhau y statws yma gan i'r cweir i Bwcle ar ddiwrnod cyntaf y tymor gael ei ddilyn gan ddwy fuddugoliaeth dynnach dros Ruthin a Chegidfa.
Cafwyd goliau gan Sam Barnes, Alex Darlington a chyn ffefryn Y Traeth Les Davies yn barod, a bydd Craig Papirnyk yn disgwyl i'r dasg fod yn un anodd.
Ond bydd y rheolwr wedi'i blesio gan y ddau berfformiad hyd yn hyn yn erbyn Penrhycoch a Prestatyn, a bydd yn edrych i'w chwaraewyr godi'r lefel gan adeladu ar y ddwy fuddugoloiaeth a dwy lechen lân. C'mon Port!

On Tuesday Port travel to Nantporth to take on their toughest test to date. The Citizens situation and the reasons why they are now playing in the Cymru Alliance are well known to all supporters. They are everyone's favourite for a quick return to the WPL provided they also have the all-important Licence. and winning their first three fixtures have confirmed their status. The opening day's demolition of Buckley Town have been followed by narrower victories over Ruthin Town and Guilsfield.
Sam Barnes, Alex Darlington and former Port favourite Les is a Legend have all been amongst the goals and Craig Papirnyk will be expecting and preparing for a difficult encounter.
The manager will be pleased with the first two performances against Penrhyncoch and Prestatyn and will now be looking for his squad to step up a gear and build on two clear victories and two clean sheets. C'mon Port!
---

Cafodd tîm ifanc Sion Eifion y cychwyn gorau posib' i'w tymor yn Nghynghrair Ail-dimau y Welsh Alliance gyda buddugoliaeth o 4-0 dros Llanrwst heno ar Barc Gwydir. Gwnaeth Math Roberts roi Port ar y blaen a wedyn uchafbwynt y noson oedd hatric gan Sion Parry yn gwneud yn siwr o'r fuddugoliaeth a'r triphwynt cyntaf.

Sion Eifion's young Reserves got their season off to the best possible start in the Welsh Alliance Reserve League. They gained a clear 4-0 victory over Llanrwst at Parc Gwydir tonight. Math Roberts put Port ahead. and the highlight of the evening followed with Sion Parry netting a hat trick to make it a winning start and ensure the 3 points.

Canlyniadau eraill / Other reslts tonight:
Kinmel Bay 2 Prestatyn 7
Llanberis 2 Llanrug 4
Penmaenmawr 3 Llangefni 0
Llandyrnog 0 Dinbych/Denbigh 2
---

Bydd y gic gyntaf yn y gêm rhwng Port a Bangor yn Nanporth nos Fawrth nesaf am 7.45 pm

The game against Bangor at Nantporth next Tuesday will kick off at 7.45 pm.
---

Lluniau gan Andrew Kime, o'r gêm yn Penrhyn-coch. i'w gweld ar y wefan. Gwasgwch LLUNIAU yn y Fwydlen.

Photos of the Penrhyncoch gêm (by Andrew Kime) can bee seen on the website. Press PHOTOS in the Menu.
---

Pnawn Sadwrn Prestatyn fydd yr ymwelwyr cyntaf o'r tymor â'r Traeth . Ers iddynt golli eu lle yn UGC ar ddiwedd y tymor diwethaf mae'r clwb o arfordir y gogledd wedi gweld cryn dipyn o newid. Apwyntiwyd tîm newydd i reoli'r clwb, sef Leon Field a Ryan Turner sydd yn symud o glwb cyfagos Bae Cinmel lle cawsant dipyn o lwyddiant llynedd. Ers disgyn o'r UGC bu llawer o ail adeiladu ar y garfan, gyda nifer o wynebau newydd wedi ymuno.
Mae'r newydd ddyfodaid yn cynnwys yr amddiffynwr Sam Kersh yn ymuno o glwb Aberystwyth. Daniel Roberts a gafodd gap Dan-18 i Gymru a James Jones o Fae Cinmel.
Mae'r Tîm Reoli newydd yn targedu gorffen yn y 7fed/8fed safle fel llwyddiant eleni. Ond bydd clybiau eraill braidd yn amheus gan gofio taith lwyddianus Prestatyn yn ôl i'r Uwch Gynghrair y tro diwethaf iddynt fod yn yr HGA. Colli gartref o 2-0 yn erbyn Airbus wnaeth Prestatyn y penwythnos cyntaf o'r tymor. Amharwyd ar y gêm gan anaf drwg iawn i Ashley Williams ac yn dilyn y digwyddiad gwelodd James Hay o Brestatyn gerdyn coch.
Bydd Port yn edrych i adeiladu ar yr addewid pendant a ddangoswyd yn erbyn Penrhyncoch gyda Craig Papirnyk am weld y gwynebau newydd yn cael cyfle pellach i ddatblygu a setlo yn y garfan gan baratoi am dymor hynod gystadleuol. C'mon Port!

On Saturday Prestatyn will be our opponents in the first game of the season at the Traeth. The north coast club have undergone considerable change since losing their place in the WPL at the end of last season. They have a new joint management team of Leon Field and Ryan Turner who switch from neighbouring Kinmel Bay where they enjoyed considerable success last season. The fall-out from relegation has meant that they have had to bring in numerous new faces to re-build the squad.
New signings include Sam Kersh, a defender from Aberystwyth Town, Wales U-18 cap Daniel Roberts and James Jones from Kinmel Bay.
The new management team have targeted a 7th/8th place finish but other clubs will be wary of this in view of Prestatyn's cruise to the title the last time they were in the HGA. Prestatyn suffered a 2=0 home defeat to Airbus in their opening game. The game was marred by a serious injury to Ashley Williams and resulted in Prestatyn's James Hay being red carded.
Port will look to build on a highly promising start to the season at Penrhyncoch with Craig Papirnyk looking to his new faces to further settle into the squad and progress in what is going to be a highly competitive league. C'mon Port!
---

Bydd yr Ail-dîm yn chwarae eu gêm gyntaf yng Nghynghrair Ail-dimoedd y Welsh Alliance, nos Wener nesaf, 17 Awst. Byddant oddi-cartref yn Llanrwst gyda'r gic gynta am 6.30pm.
Daeth y garfan a'u gemau cyn-dymor i ben gyda buddugoliaeth o 7-0 dros y cymdogion o Llamystumdwy. Y sgorwyr i Port oedd Sion parry, Rhys Hughes a Cai Henshaw gyda Rhys a Sion yn sgorio hatric yr un.
Pob lwc hogiau. C'mon Port!

The Reserves will be playing their opening Welsh Alliance Reserve League fixture next Friday, 17 August. They will be away at Llanrwst with a 6.30pm kick off.
The squad brought their pre-season to an end with a 7-0 win over neighbours Llanystumdwy. The Port scorers were Sion Parry, Rhys Hughes and Cai Henshaw with Sion and Rhys both scoring hat-tricks.
Best of luck on Friday. C'mon Port!.
---

Y penwythnos hwn, bydd CPD Porthmadog yn cefnogi Cymdeithas Bêl-droed Cymru (CBDC) ac yn hyrwyddo ei hymgyrchoedd Chwarae Teg ac Off the Pitch. Pnawn Sadwrn bydd eich tîm, yn ogystal â swyddogion y gêm, yn gwisgo crysau-t gyda logo 'Chwarae Teg' ac 'Off the Pitch' wrth gynhesu i fyny ac ysgwyd llaw i hyrwyddo'r neges Chwarae Teg. Bydd y clwb, yn ogystal â'r cefnogwyr, yn cofleidio'r neges Chwarae Teg ac yn parhau gyda'r gwaith gwych sydd eisoes wedi'i wneud dros y tymohrau diwethaf.

This weekend Porthmadog FC will be supporting the FAW's promotion of the FAW Fair Play and Off the Pitch campaigns. Saturday, both teams, as well as the match officials will be wearing patches with the FAW Fair Play logos on them and participating in the FAW Fair Play hand-shake to promote the Fair Play message. Each club has been given their own FAW Fair Play banner that will be displayed in the ground to further promote the message. Our club, as well as our as supporters will embrace the Fair Play message and continue the good work your already done over past seasons.

For more information on the FAW Fair Play Award and Off the Pitch initiatives, please visit the Discipline section of the FAW website:
http://www.faw.cymru/en/about-faw/pitch/fa-wales-fair-play/
http://www.faw.cymru/en/about-faw/pitch/social-media-advice/
---

Mae Gareth Jones Evans yn gadael y clwb i ymuno â Phwllheli ac mae pawb yn y clwb yn dymnuno'n dda iddo. Chwaraewr poblogaidd gyda'r cefnogwyr ac yn dalentog iawn. Yn anffodus mae wedi dioddef cryn dipyn o anafiadau yn ystod ei yrfa. Pob lwc gyda Pwllheli Gareth.Isod gweler datganiad gan Craig Papirnyk.

Gareth Jones Evans is joining his local club Pwllheli and all at the Traeth wish him well. A very talented midfielder whose career has been plagued by injury but has remained a very popular player at the Traeth. Thanks and good luck Gareth.

Craig Papirnyk has released the following statement:
"Unfortunately Gaz has picked up a few injuries during pre-season and has fallen behind with fitness. It has long been a problem for him and one he has had to deal with for many seasons now.
"I honestly feel for him, as on his day he's a top quality player but struggles to get from game to game and training twice during the week because of the aches he suffers with and that's what's required at this level.
"I think it's the best decision for both him and us, he will go to Pwllheli and play with no pressure on him to perform and that's when Gaz is at his best. He is a great lad and we've always got on well and kept things honest between us from day one.
"I'm sure with a run of games his confidence will grow and hopefully his body will be able to recover form week to week and grow stronger as it does.
"I wish Gaz nothing but the best of luck and he knows the door will remain open for him here at Port."
---

Bydd tymor Cynghrair Huws Gray yn cychwyn pnawn Sadwrn gyda Port yn teithio I'r canolbarth I chwarae CPD Pernthyncoch. Bydd yn dipyn o dasg ac fe gofiwch y tro diwthaf i;r ddau glwb gyfarfod Y Ceiliogod enillodd gyda gôl Sion James yn ddigon i fynd â't trphwynt.Bydd clwb Cae Baker yn edrych i barhau â'r rhediad a cawsant at ddiwedd y tymor diwethaf. Bydd yr hen wynebau Jon Foligno, Owain James a Antonio Corbisiero yn dal yno ac erbyn hyn ychwanegwyd Luke Sherbon a Rhydian Davies -y ddau o Gaersws- i'w carfan.
Er i Craig Papirnyk golli Sion Bradley a Cai Jones i Gaernarfon, mae'r rheolwr wedi ychwanegu dipyn o dalent i'w garfan. Er nad i'w pawb wedi bod ar gael ar yr un pryd yn ystod y cyfnod cyn-dymor cafwyd perfformiadau addawol iawn, â'r perfformiad yn erbyn Llandudno pnawn Sadwrn yn un o'r gorau er iddynt fod yn anlwcus iawn i idlio'r unig gôl yn y gêm. Un ystadegyn weth sylwi arno ydy'r ddwy gôl gybyddlyd mae'r amddiffyn wedi ildio mewn 7 gêm cyn dymor. Ond pnawn Sadwrn cawn y gêmau go-iawn yn cychwyn.
Cic gyntaf 2,30pm. C'mon Port!

The HGA season kicks off on Saturday with Port travelling to Penrhyn-coch for a testing opener. The two clubs met at the back end of last season and in a tight contest Sion James's goal was enough to give the Roosters the three points. The home team will be looking to continue their impressive run of wins at the end of last season. They have the usual regulars like Jon Foligno, Owain James and Antonio Corbisiero in their squad again and have added the experienced Luke Sherbon and Rhydian Davies joining from Caersws.
Craig Papirnyk, though losing Sion Bradley and Cai Jones to Caernarfon, has brought in some genuine talent to boost his squad. Though everyone has not been available at the same time during pre-season there have been some highly promising performances and none better than that against Llandudno last weekend when they were unfortunate not to win. One impressive statistic has been the miserly two goals conceded in 7 pre=season fixtures. But the sparring is now over and the real thing start on Saturday.
Kick off 2.30pm. C'mon Port!
---

Mae Craig Papirnyk wedi cyhoeddi ei garfan ar gyfer y tymor a hefyd y rhifau carfan.
Sbiwch drwy'r enwau ac os na fydd hyn yn codi awydd ar gyfer y tymor newydd wnaiff dim wneud! Mae'n garfan gyffrous cymysgedd o chwaraewyr carfan llynedd a nifer o wynebau newydd,Cofiwch fod yna docynnau tymor ar gael.
Cysylltwch â DYLAN REES at rees48wesla@gmail.com or 07900512345

13 – Paul Pritchard
2 – Gruff John Williams
3 – Josh Banks
4 – Ceri James
5 – Dan Roberts
6 - Gaz Jones Evans
7 – Iwan lewis
8 - Iddon Price
9 – Joe Chaplin
10 – Julian Williams
11 – Robert Evans
12 – Sion Edwards
14 - Warren Aykroyd-Duckett
16 – Tom Emlyn
17 – Ryan Taylor
18 – Ifan Emlyn
19 – Dan Dascalu
20 – Dewi Thomas
25 – Shaun Cavanagh
29 – Jay Gibbs
31 – Dale Davies

Above is Craig Papirnyk's squad for the new season with squad numbers. Take a look through the list of names and if that doesn't whet your appetite for the new season then nothing will! Its a mixture of last season's remainers and new faces. Remember there are season tickets available.
Contact: DYLAN REES at rees48wesla@gmail.com or 07900512345
---

Mae Craig Papirnyk wedi arwyddo Dewi Thomas ar gyfer y tymor newydd. Gall Dewi chwarae yn y cefn neu yng nghanol cae ac yn gyn-chwaraewr efo Caergybi ac Amlwch.
Isod gweler sylwadau Craig ynglyn â Dewi.

Craig Papirnyk announces a further signing for the new season. He has brought in Dewi Thomas who is a former Holyhead Hotspur and Amlwch Town player. He can play in defence or midfield. Craig, pleased to make another good signing, coments below:

"He's a talented player and at only 22yrs old has a lot more to give. us after impressing during pre-season.
"I have no doubt he will improve with us, he's athletic, strong and can play with composure. He's fitted straight in with the squad and impressed during his short time with us.
"Our squad has taken shape now and is looking very competitive all over the park, we will need this strength in depth if we are to push all the way this season.
"It's exciting times and we are now fully focused on a difficult trip to face Penrhyncoch this weekend in the season opener , we have built good momentum and I am very pleased with were we are at as a squad.
"We are all looking forward to the challenge and season ahead now! "
---

Bydd Meilir Williams yn ymuno â CPD Penrhyndeudraeth ar fenthyg. Fel yn achos Jake Jones, mae Craig yn teimlo fod angen i'r chwaraewr ifanc addawol fod yn chwarae gemau yn rheolaidd er mwyn ei ddatblygiad. Y tymor diwethaf sgoriodd Meilir 10 o goliau y mwyafrif wrth iddo ddod o'r fainc.
Meddai Craig, "Mae angen i Mei fel pob blaenwr chwarae gemau a sgorio er mwyn cynyddu ei hyder. Rwy'n dymuno'n dda iddo a byddwn yn siwr o'i weld yn ôl yn fuan."
Bydd Tom Taylor yn gadael y clwb oherwydd problemau teithio a phellter ar gyfer gemau ac ymarfer. Serenodd Tom i'r clwb mewn nifer o gemau y tymor diwethaf. Diolch i Tom a phob dymuniad da at y dyfodol.
Ar hyn o bryd mae Dan Roberts yn dal heb wella o'r anaf i'w benglin, anaf a'i cadwodd allan am gyfnod hir y tymor diwethaf. Disgwylir i Dan ddychwelyd i'r garfan unwaith iddo adfer ffitrwydd llawn.

Meilir Williams will be joining CPD Penrhyndeudraeth on loan. As with Jake Jones, manager Craig Papirnyk feels that Meilir needs to be playing regular football to aid his development. Last season, coming mainly off the bench, he scored 10 goals.
Craig says "Mei needs to be playing football as any normal centre forward he needs games to get goals and his confidence up , I wish him all the best and I am sure we will see him return soon."
Tom Taylor, who starred for the club on several occasions at the back last season. leaves because of the distance needed to travel to both games and training. We thank Tom and wish him well.
Another defender Dan Roberts is still suffering the knee problems which kept him out for long periods last season. He will however return to the squad once he has regained fitness.
---

Dyma'r amser hwnnw o'r flwyddyn pan fydd y Pathfinders yn ymweld â'r ardal ac yn cynnal eu gwersyll haf yng Nghricieth. Croeso cynnes iddynt i'r ardal ac i'r Traeth.
Mae hwn yn ddiwrnod y byddwn yn edrych ymlaen ato gan ei fod yn dod a chefnogaeth frwdfrydig y bobl ifanc i'r Traeth. Hefyd pnawn Sadwrn bydd yna Gwpan i'r enillwyr -Cwpan y Pathfinders. Yr amser yma llynedd Port oedd yr enillwyr yn erbyn Y Bermo, a daeth fewn fel gwrthwynebwyr ar y funud olaf.
Eleni bydd yr hogyn lleol Iwan Williams yn dod a'i garfan UGC, sef Llandudno, i wrthwynebu Port. Dros yr haf mae Iwan wedi trawsnewid ei garfan a bydd yn ddiddorol gweld ei dîm ar gyfer y Sadwrn.
Bu Craig Papirnyk hefyd yn brysur gyda'r diweddara, Jay Gibbs, yn ymuno wythnos hon o Landudno!!
Gan mae hon ydy'r olaf o gemau cyn dymor bydd dewisiafau'r ddau reolwr yn rhoi syniad inni o'r tîm posib ar gyfer y gemau gynghrair cyntaf y penwythnos nesaf.
Cawn eich gweld ar y Traeth. Cic gyntaf 2,20pm. C'mon Port!!

Its that time of year when the Pathfinders visit the area for their annual summer camp at Cricieth. We welcome them to the area and look forward to welcoming them to the Traeth.
It is a day our regular supporters look forward to bringing with it a refreshing brand of enthuiastic support.
Saturday is the day when the Pathfinders very own trophy will be at stake. This time last year Port defated late replacements Barmouth to take the trophy. This year local boy Iwan Williams brings his WPL outfit, Llandudno Town to present Port with a real challenge. Iwan has transformed his squad over the summer and there will be an interesting line-up on Saturday.
Craig Papirnyk has also been active over the summer culminating with this week's signing Jay Gibbs -from Llandudno!!
With this being the final pre-season fixture we can expect to see the line-ups being a good pointer to what can be expected when the league season gets underway next weekend.
See you at the Traeth, Kick off 2,.30pm C'mon Port!!
---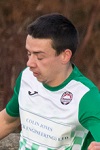 Bydd Jake Jones yn ymuno a CPD Pwllheli ar fenthyg ac isod gweler sylwadau Craig Ppayrnyk ynglyn â'r penderfyniad.

Jake Jones will be joining Pwllheli on a loan basis and below Craig Papirnyk gives his reasons for taking this decision.

"Jake needs to be playing regular football and with Pwllheli invited back in the Welsh Alliance League it is a good standard for him to continue to develop his football. Jake is an intelligent young man and agrees this is the best thing for him right now.
"Jake is a promising young talent who will gain valuable experience with Pwllheli, that experience will be vital to him and will help both the player and club in the long run.
"Good luck Jake."
---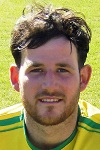 Roedd Craig Papirnyk yn hapus iawn wrth gyhoeddi fod Jay Gibbs wedi arwyddo i Port. Mae'r chwaraewr canol cae talentog yn ymuno o Llandudno a diolchodd Craig i Iwan Williams, rheolwr clwb Maesdu, am ei gymorth wrth ganslo cytubdeb Jay er mwyn iddo ddod i Port.
Isod gweler ymateb Craig i'r trosglwyddiad.

A delighted Craig Papirnyk announced today the signing of Jay Gibbs. The talented midfielder joins from Llandudno Town and Craig expressed his thanks to Iwan Williams and Llandudno FC with their ongoing assistance in cancelling Jay's contract so that he is able to cometo the Traeth.
Below is Craig's reponse to completing Jay's transfer:

"I am over the moon that Jay decided that Port would be his preferred choice to play his football this season.
"Jay recently left Llandudno and we realised straight away that we needed to contact him so I did. After a few conversations and inviting Jay down to train, things moved well with us. He played against Penrhyn at home and enjoyed the game he also enjoyed how we do things here at Port and featured last night at Caernarfon.
"A player of Jay's calibre naturally attracted lots of great offers for him but I am thankful and made up to today announce that he will be joining us at Port.
"Jay has come in and immiedietly his quality has sent confidence through the entire sqaud . Jay is a winner and his ability and quality in the midfield makes him the best in this league without a doubt and he's the type of player we have been in need of at Port.
"He has everything you would look for in a central midfield player, his short and long game with both feet is a joy to watch. He can slow a game down and speed it up when needed, Jay has quality in abundance and his set pieces will be a real threat for us this season. He's a fiery character because he's a winner and that's something you need in every team.
"I'm honestly elated that Jay has joined Port and I cannot wait now to get working with him on a weekly basis.
"Welcome to Port Jay Gibbs ! "
---

Tra roedd y tîm cyntaf yn chwarae gêm gyfartal ar yr Ofal neithiwr, ar Y Traeth oedd yr Ail-dîm yn sicrhau buddugoliaeth o 1-0 dros Tîm Dan 19 Llandudno. . Rhys Hughes sgoriodd y gôl holl bwysig i Port. Croesawyd y cyn hyfforddwr Mark Orme yn ôl i'r Traeth a diolch iddo am y gêm.

While the first team were playing out a goalless draw at the Oval, the Reserves were in action at the Traeth. The only goal of the game from Rhys Hughes proved to be the match-winner as they entertained Llandudno's U 19s. Thanks to former Port coach Mark Orme for brining his young squad to the Traeth.
---

Oes gennych chi diddordeb NODDI PÊL am £30 y gem?
Cewch eich enw yn y Rhaglen, Safle We, Facebook a Cyfrif Trydar y Clwb!!
Cefnogwch y Clwb yn ystod tymor 2018-2019!!
Cysylltwch a:
rees48wesla@gmail.com neu 07900512345

Would you be interested in MATCH BALL SPONSORSHIP £30 per match?
Your name will appear in our Matchday Programme, Website, Facebook and Twitter account! Support the Club during 2018-19!!
If interested or for more information contact:
rees48wesla@gmail.com or 07900512345
---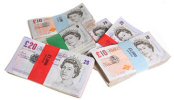 Y rhifau lwcus yn y TOTE mis Gorffennaf oedd 4 a 24. Roedd 3 enillydd: Mrs G. Owen, Porthmadog Mr R. Pearce, Garndolbenmaen a Mrs B. Semmens, Pwllheli yn ennill £284.67 yr un.
Bydd rhaid gwneud unrhyw gais erbyn 8 y.h. nos Wener, 3ydd o fis Awst. Bydd y rhifau ar gyfer y Tote nesaf yn cael ei tynnu nos Wener, 31ain o fis Awst, yn sesiwn Bingo misol Clwb Cymdeithasol, Clwb Pêl-Droed Porthmadog yn Y Ganolfan.
Amlenni Tote ar gael o Kaleidoscope, Y Ganolfan, Clwb Pêl-droed Porthmadog neu Dylan 07900512345.

The winning numbers in the July TOTE were 4 and 24. There were 3 winners: Mrs G Owen, Porthmadog. Mr R Pearce, Garndolbenmaen and Mrs B Semmens, Pwllheli each winning £ 284.67.
Any claims must be made by 8pm on Friday, 3rd August,. The next Tote will be drawn on Friday, 31st August at the monthly Porthmadog FC Social Club Bingo held at Y Ganolfan.
Tote envelopes available from Kaleidoscope, Y Ganolfan, Porthmadog F C Clubhouse or Dylan 07900512345
---

Newyddion siomedig. Mae Cefn Rangers wedi tynnu allan o'r gêm yn erbyn yr Ail-dîm oedd i'w chwarae ar y Traeth 'fory.
Y gêm nesa i'r Ail-dîm fydd Nos Fercher nesaf pan fyddwn yn croesawu Mark Orme a tîm Dan 19 Llandudno. Cic gyntaf am 7 o'r gloch

Disappointing news. Cefn Rangers have pulled out of tomorrow's scheduled fixture with the Reserves to be played at the Traeth.
Next up for the Reserves is a Tuesday night friendly welcoming with Mark Orme's Llandudno FC U19s to the Traeth. 7pm kick off.
---

Bydd y Tîm Cyntaf a'r Ail-dîm yn chwarae dros y penwythnos.
Bydd y tîm cyntaf yn teithio i Wrecsam i chwarae Brickfield Rangers tra fydd yr Ail-dîm ar y Traeth yn croesawu Ail-dîm Cefn Rangers.
Bydd y ddwy gêm yn cychwyn am 2.30pm.
Bydd Brickfield yn brawf da gan iddynt llynedd ddod yn agos iawn i ennill dyrchafiad i'r Cymru Alliance gan arwain y gynghrair am gyfnod hir cyn colli allan i rhediad hwyr Bwcle. Bydd y gêm yn golygu dychweliad buan i'w hen glwb i'r blaenwr newydd Dale Davies Bu Brickfield hefyd yn brysur dros yr haf yn cryfhau eu carfan gyda llygad ar rhoi sialens go-iawn am ddychafiad ar ddiwedd y tymor.
Mae Brickfield yn chwarae ar Barc Clywedog, Homestaed Lane, Wrecsam LL14 4HE

Both the first team and the Reserves will be inaction over the weekend.
The first team travel to Wrexham to take on WNL club Brickfield Rangers while the Reserves will be at the Traeth where they take on Cefn Rangers Reserves.
Both games will kick off at 2.30pm.
Brickfield will provide a good test as they only narrowly missed out on promotion to the Cymru Alliance having topped the WNL for most of the season only to be pipped at the close by Buckley's late run. The game will provide Port's new forward signing, Dale Davies, with an early return to his former club. Brickfield have been busy strengthening their squad over the summer and should be strong challengers for promotion come next April.
Brickfield play at Clywedog Park, Homestead Lane Wrexham, LL14 4HE
---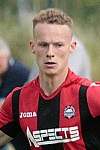 Mae'r amddiffynnwr Leon Doran wedi arwyddo i Conwy. Y tymor diwethaf chwaraeodd y cyn chwaraewr Academi Cei Conna. 9 (+4) o gemau HGA dros Port, gan sgorio un gôl. Treuliodd gyfnod ar fenthyg gyda Cyffordd Llandudno yn ystod y tymor.
Pob lwc Leon.

Defender Leon Doran has signed for Conwy Borough. Last season the former Connah's Quay Academy product played 9 (+4) HGA games for Port scoring once. He also spent a period on loan at Llandudno Junction.
We thank Leon and wish him well in the future.



---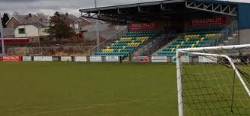 Bydd Port yn teithio i'r Oval nos Fawrth nesaf a gêm cyn-dymor ychwanegol yn erbyn yr hen elyn Caernarfon. Gyda nifer wedi colli gemau paratoi drwy fod ffwrdd ar wyliau neu efo anaf teimlai Craig fod cael gêm cyhwanegol yn fantais ac yn brawf iawn ar y garfan.
Cic gyntaf 7,30pm

Port will travel to the Oval next Tuesday evening, July 31st for an additional pre-season fixture against Caernarfon Town. Craig says, "With so many absentees through holidays or injuries, I have decided to add another game, I also feel we need a good test!"
Kick off 7,30pm.
---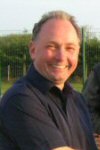 Bellach a mwy na 24 awr wedi mynd ers y digwyddiadau difrifol ar y Traeth mae'r realiti'r sefyllfa yn suddo i fewn.
"Mae'n rhyddhad enfawr meddai cadeirydd y clwb Phil Jones, fod pwb yn ddiogel er waethaf difrifoldeb y sefyllfa."
Ychwanegodd. "Rhaid diolch i'r Gwasanaethau Argyfwng -Yr Heddlu. Y Frigâd Dân yr Ambiwlans a gweithwyr y Cwmni Nwy am ymateb mor sydyn i'r alwad 999 ac am drin sefyllfa mor anodd mewn ffordd mor broffesiynol. Aeth eu hymateb ymhell tu hwnt i gwneud eu dyletswydd.
"Mae'n bwysig i bobol wybod gymaint oedd ymroddiad y gwasanaethau argyfwng gyda'r Frigâd Dân yn aros ar Y Traeth tan wedi 3 y bore a'r Gweithwyr Nwy yn hwyrach yn gadael, er mwyn sicrhau nad oedd ffrwydriad. Medrwn ni ddim diolch digon iddynt" Roedd y Gwasanaethau Tân yno o Borthaethwy, Caernarfon a Phwllheli yn ogystal a Phorthmadog.
Yn ogystal roedd Phil yn ddiolchgar i'r cefnogwyr ar y noson am eu hamynedd a'r ffordd gyfrifol ymatebwyd i'r sefyllfa, yn cydweithio efo swyddogion i sicrhau diogelwch pawb wrth iddynt adael y Traeth.
Oherwydd difrifoldeb y sefyllfa roedd yn amhosib i nifer adael y lle yn eu ceir a bu'n rhaid i rhai aros tan 1 am cyn gadael am adre tra bu i eraill adael eu ceir yn y maes parcio dros nos.
Roedd Phil hefyd yn falch iawn o ymateb swyddogion a gwirfoddolwyr y clwb yn delio efo sefyllfa beryglus ac annisgwyl ac roedd gan bawb air da i Nicola a ddaeth a cup-dakes i'r gwirfoddolwyr. Blasus iawn! ac yn dod a chydig o hiwmor i sefyllfa ddyrys. Mae'r digwyddiad yn gadael nifer o broblemau. Cafodd nifer o geir eu taro ac ambell un yn 'right-off'. Bydd angen tanc nwy newydd a bydd yna fensys i'w trwsio.
"Yn bwysicach na dim meddai Phil aeth pawb adre'n saff."

Now 24 hours after the serious events at the Traeth the reality of what might have happened is sinking in.
"it is a huge relief said club chairman, Phil Jones, that things have turned out as well as they have given the circumstances and that everyone is safe because the potential did exist for a very serious outcome."
He added, "We have to thank the Emergency Services, --Police, Fire Brigade and Ambulance- and the Gas Company workers for their immediate response to the 999 call and for the highly professional way they dealt with such a difficult situation, the kind of response which went way beyond the call of duty.
"It is important for people to know how dedicated the emergency services have been, with the Fire Brigade remaining at the scene until 3 am with the Gas workers there for even longer to ensure that there was not an explosion. We cannot thank them enough." Fire Brigades from Menai Bridge, Caernarfon, Pwllheli as well as from Porthmadog attended the incident.
Phil also thanked the supporters at the game for their patience and the responsible way they reacted to the situation, co-operating with club officials to ensure the safety of all as they made their way from the ground.
Because of the danger of a gas explosion many were unable to leave the Traeth in their cars; some were unable to leave until 1 am and others left their cars overnight at the ground.
Phil was delighted with the way club officials and volunteers dealt with a very serious and unexpected problem, with all concerned really appreciating Nicola's special cup-cakes, not only for the taste but for the light-hearted relief they brought to a tense situation.
The incident however leaves many problems in its wake with several cars badly damaged and some even written off. A new gas tank will be needed and fences repaired.
But said Phil, "Above all we are relieved that all of the almost 300 strong crowd were safe."
---

Taflwyd cysgod dros y gêm gyfeillgar rhwng Port a'r cymdogion CPD Penrhyndeudraeth oherwydd digwyddiad difrifol 5 munud cyn ddiwedd y gêm. Daeth y diwedd wrth I gar ddisgyn o'r ffordd osgoi lawr I gyfeiriad Clwb y Traeth ac ar y silindrau nwy wrrth ymyl. Rhuthrodd chwaraewyr a chefnogwyr at y lle a rhuddhawyd y gyrrwr o'r car. Cyrhaeddodd yr heddlu, injan dân ac ambiwlans a chaewyd y ffordd osgoi I'r ddau gyfeiriad. Oherwydd y peryg posib roedd nifer wedi methu gadael y maes parcio am fod eu ceir yn agos iawn I'r digwyddiad.
Am y gêm ei hun roedd Port 2-0 ar y blaen pan orffenwyd y gêm ar 85 munud. Y sgorwyr I Port oedd Ifan Emlyn a Sion Parry.


Last night's friendly fixture against neighbours CPD Penrhyndeudraeth was overshadowed by a serious incident 5 minutes before the end g the game. The game was halted when a car careered down the slope from the by-pass and on to gas cylinders adjacent to the Clubhouse. Players and other helpers rushed to the car and the driver was released. Police, fire-engines and an ambulance arrived at the scene and the by-pass was closed and cars parked close to the incident were unable to leave the car park at the end of the game.
As to the game port were 2-0 ahead when the game ended after 85 minutes. Ifan Emlyn and Sion Parry netted for Port.
---

Mae yna newyddion da heddiw bod tri prif noddwr y clwb, sef RHEILFFYRDD FFESTINIOG ac ERYRI, AGWEDDAU ERYRI a COLIN JONES ROCK ENGINEERING yn parhau eu cefnogaeth dros y tymor sydd yn dod.
Diolchwyd iddynt am eu parodrwydd i barhau â'r nawdd gan Swyddog Marchnata'r clwb, Dylan Rees a ddywedodd:
"Mae mwyafrif helaeth o'n hysbysebwyr hefyd yn parhau a'u cefnogaeth. Heb yr ymroddiad yma ni fyddem yn gallu cynnal tîm ar y safon yr ydym. 'Rwyn gobeithio y caiff eu teyrngarwch eu adlewyrchu mewn codi proffeil ac, wrth gwrs, cynnydd mewn gwerthiant. Erfynwn ar ein cefnogwyr yn eu tro i gefnogi y noddwyr a'r hysbysebwyr hyn".
"Llynedd, er gwaethaf y ffaith mae Port yw'r trydydd dref lleiaf o rhan poplogaeth yn y Gynghrair, 'roeddem yn drydydd o'r brig o rhan maint y torfeydd, dim ond trwch blewyn tu ol i Gaernarfon a Rhyl. Yn ogystal, wrth gwrs, mae dros 4,000 yn dilyn y safle we, trydar a gweplyfr."


"We are more than pleased that the FFESTINIOG and WELSH HIGHLAND RAULWAY, ASPECTS of SNOWDONIA and COLIN JONES ROCK ENGINEERING are continuing with their sponsorship.
"A substantial majority of our advertisers are also continuing with their support. Without this commitment we could never be able to sustain a team at this level.
"I urge our supporters to use the services of our sponsors and advertisers at every possible opportunity. They are the Club's lifeblood!" said Dylan Rees.
"Despite being the third least populated town in last season's Huw Grays League we were in 3rd place in terms of attendances only slightly behind Caernarfon and Rhyl" he added "and, of course, over 4,000 follow our website and social media accounts such as Twitter and Facebook"
---

Yn dilyn yr awyrgylch parti a dathliad a gafwyd pnawn Sadwrn wrth i'r Cewri ddychwelyd i'r Traeth byddwn, nos Fawrth, yn croesawu y cymdogion CPD Penrhydeudraeth. Hon fydd y pumed gêm cyn-dymor i Port tra fod Penrhyn wedi curo CPD Aberffraw nos Wener ddiwethaf yn eu hunig gêm hyd yma. Cic gyntaf 7.30pm

After the relaxed party atmosphere of Saturday's celebratory match with the Legends, Port will welcome neighbours CPD Penrhyndeudraeth to the Traeth. This will be Port's fifth pre-season fixture whereas Penrhyn gained a 5-0 home victory over CPD Aberffraw last Friday in their only fixture to date. Kick off 7. 30pm
---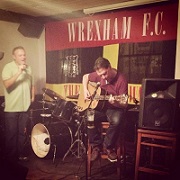 Pnawn Sadwrn fydd yna gêm i ddathlu gyrfa wych Richard Harvey, 14 tymor a 373 o gemau rhwng y pyst -achos dathlu yn wir a 373 o rhesymau i ddiolch i Richard.
Bydd tîm Cewri'r gorffennol yn herio tîm presennol Port am 2.30pm pnawn Sadwrn a gweler, yn yr eitem isod 'YR ARWYR YN OL i RICHARD', y rhestr llawn om gewri sydd yn dod ynghyd i ddathlu gyda Richard Harvey.
Dewch i fwynhau'r atgofion yn y pnawn ac arhoswch i'r dathliad cerddorol ym yr hwyr am 7.30pm gyda 'DECLAN SWANS.

On Saturday there will be a special match at the Traeth to celebrate Richard Harvey's wonderful playing career, 14 seasons and 373 games -plety of reasosn to celebrate 373 of them!
The team of LEGENDS will challenge the current Port team at 2.30pm and you can see in the news item 'LEGENDS TURN OUT FOR RICHARD' the full list of those who will come together to celebrate with Richard Harvey.
Come to enjoy the memorieis in the afternoon and then on Saturday evening stay to enjoy the musical celebration with DECLAN SWANS xtarting at 7.30pm.
---

Sicrhaodd tîm ifanc Sion Eifion eu buddugoliaeth gynta o'r cyfnod cyn-dymor, heno yn Nhreborth. Yn dilyn gêm gyfartal a chanmoliaeth yn erbyn Nantlle Fêl pnawn Sadwrn, cawsant fuddugoliaeth o 1-0 dros CPD Waunfawr o Gynghrair Gwynedd mewn gêm dynn. Da iawn hogia.

. Sion Eifion's young squad recorded their first win of the pre-season at Trebroth tonight. Following on from a highly commendable share of the spoils with Nantlle Vale on Saturday they recorded a narrow 1-0 win over Gwynedd League club, CPD Waunfawr. Well done lads.
---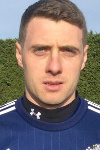 "Tonight we secured signatures for both Warren Duckett and Shaun Cavanagh for the coming season !
Heno mae Craig Papirnyk wedi arwyddo dau chwaraewr a fydd yn cryfhau'r garfan yn fawr. Warren Duckett, chwaraewr canol cae profiadol o Ddinbych a Shaun Cavanagh chwaraewr ifanc addawol canol cae o Gaernarfon. Croeso i'r ddau i'r Traeth. Isod gweler ymateb y rheolwr Craig Papirnyk.

Tonight Craig Papirnyk has completed the signibg of two players who will greatly strengthen the squad, Warren Duckett is an experienced midfielder who joins from Denbigh Town and Shaun Cavanagh a young highly promising attacking midfielder who joins from Caernarfon Town . Welcome tot he Traeth Warren and Shaun. Below Craig responds.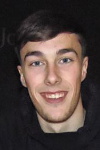 "I am also very excited about signing Shaun Cavanagh this evening , Cav is undoubtedly one of the best youngsters around and will bring something different to what we have in the squad already , he is versatile and can play with both feet , he has sharp movement and loves to get on the ball to make things happen , like Warren he has also been training With us and played a couple of games , he has settled straight in and is a boost to our squad.
"I'm made up about finally getting Warren to Port , I've been after him for a years !! Waz has trained with us and played a couple of games so far , scoring and has had a very positive impact on the sqaud already !
"He's a player I played with at Bala and one I respected very highly , he's a born winner and natural leader , his experience will undoubtedly strengthen us and he has the ability to score goals from midfield , he's excellent at link up play and can score with both feet and his head , he's very respected at this level. He is a top signing for us with plenty of football still left in him and will bring experience and leadership to this young squad we have.
"I am now looking forward to bringing this squad closer together in the coming weeks , training has been good up to this point , lads are looking fit and strong and we are all itching now for the season to start !"



---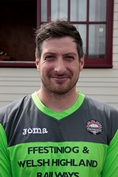 Bydd y Sadwrn nesaf yn bnawn o ddathlu ar Y Traeth pan fydd carfan gref o gyn arwyr Y Traeth yn dod at eu gilydd yn deyrnged i yrfa nodedig Richard Harvey, gyrfa a gyrhaeddodd y llinell derfyn yng ngêm olaf y tymor diwethaf. Mae'r garfan yn darllen fel"Pwy ydy Pwy" o arwyr y Traeth dros y 25 mlynedd ddiwethaf ac yn arwydd o'r parch a'r edmygedd sydd ymysg ei gyd-chwaraewyr i'r golwr.
Bydd y gic gyntaf am 2.30pm pan fydd y tîm presennol yn chware îm y Cewri ond dewch yn fuan er mwyn ichi fwynhau taith ar hyd llwybrau'r cof.
Yng Nglwb y Traeth o 7.30pm ymlaen bydd band 'Declan Swans' yn arwain noson o adloniant.

Geraint 'Siop' Jones, Aled Owen, Adrian 'Twm' Jones, Steve 'Psycho' Smith, Ryan'Rio' Davies, John 'Mynydd'Jones, Gareth Parry, Marcus Orlik, Rhys Roberts, Mike Foster, Paul Roberts, Graham Austin, Lee Webber, Jason Saddler, Carl Owen, Nigel Barry, Yws Gwynedd, John Rowley, Campbell Harrison, Marc 'Jiws' Williams, Dafydd Evans, Danny Hughes, Ritchie Owen, Richard 'Boskin' Hughes, Tony Williams, Stephen 'Midge' Williams, Matthew Hughes, Chris Jones, Steve Kehoe, Emrys Williams, Nigel 'Kippax' Smith, Tecwyn 'Tex' Jones, Gareth Hughes, Colin Saynor, Gareth Caughter, Paul Whelan, Chris Banks, Merfyn Williams, Ceri James, Craig Papirnyk.
Rheolwyr / Managers: Viv Williams & John 'Bach' Williams.

Next Saturday will be an afternoon of celebration at the Traeth when a large squad of former Traeth heroes has been assembled to pay tribute to Richard Harvey's outstanding career, a career which reached its final act in the final match of last season. The squad reads like a "Who's Who" of the last 25 years of football at the Traeth and is a sign of the affection and the respect which fellow players have for Richard.
The game between the current Port team and the Legends will kick off at 2.30 pm. Get there early and enjoy a journey down memory lane.
From 7.30pm, the band 'Declan Swans' will lead the evenig's entertainmanet at the Traeth Clubhouse.
---

Bydd yr Ail-Dîm yn chwarae dwy gêm Gynghrair yn ystod mis Awst gan gychwyn ar nos Wener 17 Awst yn Llanrwst.
Nos Wener 17 Awst Llanrwst v Port 6.30pm
Nos Wener 24 Awst Port v Llanrug 7.30pm.

The Reserves will play two Reserve League fixtures in August commencing on Friday, August 17.
Friday 17 August: Llanrwst v Port @ 6,30pm
Friday, 24 August Port v Llanrug Utd a@ 7.30pm.
---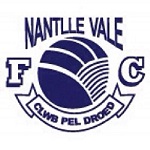 Chwaraeodd yr Ail-Dîm eu hail gêm cyn-dymor heddiw yn Treborth yn erbyn Nantlle Fêl clwb sy'n chwarae yn Adran Un Y Welsh Alliance. Sicrhawyd canlyniad da er eu bod heb nifer o'r garfan, gyda'r gêm yn gorffen yn gyfartal, 3-3. Cafodd y Fêl gychwyn da ac erbyn hanner amser roeddent 3-0 ar y blaen. Brwydro nol yn yr ail hanner, a diolch i ddwy gôl gan Sion Parry ac un gan Sol Kempster gorffennodd y gêm yn gyfartal
Bydd yr Ail-Dîm yn chwarae eto nos fercher, yn erbyn Y Waunfawr a'r gêm eto yn Treborth â'r gic gyntaf am 7 o'r gloch.
Pan fydd y tymor newydd yn cychwyn, bydd tîm Sion Eifion yn chwarae yn Adran Ail-Dimau'r Welsh Alliance. Bydd yna 12 clwb yn yr Adran, gyda pedwar o'r clybiau yn Ail-Dimoedd clybiau Cynghrair Huws Gray -Conwy, Dinbych a pencampwyr llynedd, Prestatyn, ydy'r tri arall.

At Treborth today the Reserves played their second pre-season fixture against Welsh Alliance Division One club Nantlle Vale gaining a very creditable 3-3 draw despite being without several squad members, Vale started strongly and were 3-0 up by half-time but in an excellent second half fight back they levelled the score-line thanks to two goals from Sion Parry and another from Sol Kempster.
The Reserves continue their preparations with a game against Waunfawr on Wednesday. Again the game will be played at Treborth and the kick off is at 7pm.
When the new season gets started Sion Eifion's team will play in a 12-club Welsh Alliance Reserve League. Port will be one of four Huws Gray Alliance clubs with teams in this league next season – Conwy Borough, Denbigh Town and last seasons champions Prestatyn are the others.
---

Daeth yna rhuthr o goliau ail hanner i sicrhau y fuddugoliaeth i Port heno gyda Sion Edwards yn arwain y ffordd efo hatric. Di-sgor oedd hi ar yr hanner gyda'r tîm cartref yn cadw pethau'n gyfartal. Ar ôl 57 munud rhwydodd Sion Edwards ei gynta gyda Iddon Price yn dybli'r fantais ar 68 munud. Yn dilyn yr ail gôl agorodd y llifddorau, gyda pedair gôl arall yn dilyn mewn cyfnod o 8 munud. Sgoriodd Jake Jones y 3ydd ar 70 munud a wedyn Sion Edwards yn rhwydo ddwywaith (73 & 76 munud) i gwblhau'r hatric. Gôl i rhwyd ei hun cwblhaodd y sgorio ar 78 munud a buddugoliaeth o 6-0 i Port.
Diolch i CPD Llanuwchllyn am y croeso. Diolch hefyd i Carwyn Parry am y trydaru cyson.



A burst of second-half goals, with Sion Edwards leading the way. gave Port the victory at Llanuwchllyn tonight. The home team held Port in a scoreless first half. But after 57mins Sion Edwards put them ahead with Iddon Price doubling the advantage after 68 mins. This second goal opened the floodgates with four further goals coming in the space of just 8 mins. Jake Jones netted Port's third on 70 minutes and Sion Edwards then got back into the act to score twice (73 &76 mins) and complete his hat-trick. Port's sixth was a 78th minute own goal. This completed the scoring with Port winners by 6-0.
Thanks to CPD Llanuwchllyn for hosting us tonight. Thanks also to Carwyn Parry for the regular updates.
---

Gellir osgoi'r cynydd mewn prisiau mynediad. Y newyddion da ydy cyhoeddwyd fod tocynnau tymor ar gael fydd yn adlewyrchu'r hen brisiau ac mae yna GYNNIG ARBENNIG fydd yn rhoi gostyngiad pellach.
£70 ar gyfer y 15 o gemau cynghrair cartref ar gyfer oedolion - Manylion llawn
£45 i ddinesyddion hyn a'r anabl - Manylion llawn
Ac fe gyhoeddwyd hefyd bod GOSTYNGIAD o £10 ar gael ar y prisiau rhain os bydd cefnogwyr yn eu prynu cyn Sadwrn 28 GORFFENNAF.
Am fwy o wybodaeth cysylltwch a DYLAN REES ar rees48wesla@gmail.com neu 07900512345

The increases in admission prices below can be avoided !! The good news is that SEASON TICKETS are now available. These reflect the old admission prices and there is an EARLY BIRD OFFER that will make these even cheaper!
Adult tickets are £70 for the 15 league matches - Full details
£45 for senior citizens and the disabled - Full details
If these are bought before Saturday 28th July there will be a £10 DISCOUNT on both prices (£60 for adults, £35 for senior citizens and the disabled).
For more information and/or buy your season ticket please contact DYLAN REES at rees48wesla@gmail.com or 07900512345
---