05/02/07
MUTV yn dod i'r Traeth! / MUTV comes to the Traeth!
Tydi pethau ddim yn sefyll yn stond yn hir ar y Traeth y dyddiau yma. Ychydig ddyddiau yn dilyn y gem hynod ddramatig yn erbyn ffefrynnau'r Gynghrair, Y Seintiau Newydd yng Nghwpan Cymru, bydd MUTV yn ymweld â'r Traeth ar Nos Fawrth i recordio'r Tim Cyntaf yn ymarfer. Er nad oedd cyn chwaraewr Manchester United Clayton Blackmore ar gael i chwarae dydd Sadwrn, bydd yn ôl ar y Traeth nos Fawrth i ymarfer gyda gweddill y tîm o dan ofalaeth Osian Roberts a Viv Williams.
"Mae'n brofiad gwerth chweil i'r hogia i gael eu ffilmio gan MUTV, ac mae'r diolch yn mynd i Clayton am ei drefnu. Er nad yw Clayton wedi bod yn rhan o'r gemau yn y Cwpanau mae ei bresenoldeb a'i gyfraniad i'r Clwb a'r chwaraewyr mewn amser byr wedi bod yn arbennig, a dwi ddim ond yn gobeithio y galla i ei berswadio i chwarae dros Port eto y tymor nesa" meddai Roberts yn ddiweddar.

Things never stand still at the Traeth these days. Only a few days after an absorbing, thrilling Welsh Cup win against League favourites The New Saints, MUTV will be visiting on Tuesday night to record the Port 1st Team training. Although ex Manchester United legend Clayton Blackmore missed the cup tie on Saturday, he will be back on Tuesday for training and MUTV will follow him and his team-mates as they're put through their paces by Osian Roberts and Viv Williams.
Roberts said earlier "It's great for our players that they are being covered by none other than MUTV, and my thanks goes to Clayts for arranging it. Although he hasn't been involved in the Cup matches what he's done for the Club and players in such a short period of time has been superb, and I can only hope I can convince him to play on for another season."
---
05/02/07
"Weithiau y cewch yr hyn sy'n haeddiannol" / "Sometimes you get what you deserve"

Barn Osian Roberts cyd-rheolwr Porthmadog yw fod y fuddugoliaeth yng Nghwpan Cymru yn erbyn TNS ddydd Sadwrn yn ddim llai na'r hyn oedd ei chwaraewyr yn haeddu. O ystyried fod gan glwb Y Traeth dri chwaraewr allweddol – Les, Danny a Clayton – yn methu'r gêm, cafwyd perfformiad llawn ymdrech a chalon a wnaeth sbarduno cefnogaeth arbennig gan y cefnogwyr cartref.
Sylw Roberts ar ôl y gêm oedd "Weithiau y cewch yr hyn sy'n haeddiannol mewn pêl droed a dyna ddigwyddodd heddiw. Camodd bob un o'r chwaraewyr i fyny at y marc gan berfformio fel yr oeddwn yn gobeithio iddynt wneud. Mae'r grŵp yma o chwaraewyr yn dal i'm synnu gan fod ganddynt gymaint o gymeriad, hunan grêd a'r awydd i lwyddo."
Er yn y diwedd, roedd yn rhaid setlo'r gêm gyda chiciau o'r smotyn, teimlai'r cyd-rheolwr y dylai'r tîm cartref fod wedi ennill y gêm yn ystod y nawdeg munud neu yn ystod yr amser ychwanegol. Ond ar ôl dweud hynny, ni allai neb fod wedi sgwennu gwell sgript gan greu y fath gynnwrf ac ewfforia.
"Yn anffodus mae rhaglen uchafbwyntiau yn medru creu cam argraff. Fy nheimlad oedd fod yr hyn a welwyd ar y teledu yn ffafrio ein gwrthwynebwyr ac ni ddangoswyd nifer o gyfleoedd Port, sydd yn anffodus i'r sawl na fu yn y gêm. Ond medraf eich sicrhau fydd gan Ken (McKenna) ddim lle i amau dilysrwydd y canlyniad wrth iddo edrych yn ôl ar y gêm. Crëwyd cyfleoedd da yn y chwarae agored a talodd yr holl sylw diweddar, a roddwyd yn yr ymarfer i baratoi at y ciciau gosod, ar ei ganfed."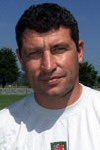 Joint Manager Osian Roberts felt that Port's Welsh Cup win was no more than his group of players deserved against full-time TNS on Saturday. Bearing in mind that the Traeth Club had three key players missing – Les, Danny and Clayton – the home side produced a whole hearted performance which stirred terrific support from the home crowd.
Roberts commented – "Sometimes you get what you deserve in football and that was certainly the case today. Each and every player stepped up to the plate and performed as I hoped they would. This group of players never ceases to amaze me, they have so much character, belief and desire."
Even though the match was ultimately decided on penalties the joint manager felt his home side could and should have had the tie clinched in normal time, and then in extra time. However, no-one could have written a better script in terms of excitement and euphoria.
"The problem with highlights is that it can distort the true story. I felt that what was televised favoured our opponents and many of our chances weren't shown, which is unfortunate for those who didn't attend the match. I can assure you that, in the cold light of day, Ken (McKenna ) can't have any qualms about the result. We created great opportunities in open play, and our set-pieces, which we've focused upon in training in recent weeks, really paid dividends."
---
04/02/07
Port yn cyrraedd yr wyth olaf / Port reach Quarter-Finals

Diolch i berfformiad arwrol y tîm, cyrhaeddodd Porthmadog rownd yr wyth olaf ac, wrth i'r gêm fynd yn ei blaen, gwelwyd hwy yn cynyddu mewn nerth a hyder. Er iddynt chwarae heb Les Davies, Danny Hughes a Clayton Blackmore, perfformiodd y chwaraewyr a ddaeth i mewn yn wych gyda phob un o'r garfan o 14 yn cyfrannu. Roedd y tîm wedi'i baratoi yn drylwyr ac, yn ei nodiadau cyn y gêm yn y rhaglen, doedd gan Viv Williams ddim lle i esgusodion. "Byddwn yn methu sawl chwaraewr allweddol ond ni fyddwn yn defnyddio hyn yn esgus gan ein bod wedi dweud drwy'r tymor fod gennym garfan o chwaraewyr, felly heddiw byddant yn profi eu gallu," meddai. Gwir pob gair ac, er ei bod hi'n annheg braidd i enwi chwaraewyr, cafwyd perfformiad arbennig arall gan Ryan Davies yn y cefn ac, yn fwy na hynny, penderfynodd fod yn rhan o'r gêm ar ben arall y cae gan wneud i fyny am absenoldeb ei frawd bach (!!) a sgorio gyda dau beniad gwych. Gweithiodd Gareth Parry ac Aled Rowlands yn ddi-baid yng nghanol y cae ac wedyn, ar y diwedd pan oedd angen nerfau o ddur i gwblhau'r dasg, atebodd Richard Harvey a Mike Foster yr alwad.
Roedd y perfformiad yma'n haeddu gwell na gêm i ffwrdd yn erbyn Caerfyrddin. Nid yw pethau'n mynd yn haws ond fel y profwyd does dim angen ofni neb. Dyma fel y daeth yr enwau o'r het:

Caerfyrddin v CPD Porthmadog

Llanelli v Cei Conna

Port Talbot v Lido Afan

Hotspyrs Caergybi v Y Trallwng




Port reached the last eight thanks to a heroic team performance. The longer the game went on, the stronger they became. Despite missing Les Davies, Danny Hughes and Clayton Blackmore the players who came in performed magnificently with each member of the squad of 14 playing his part. The team was well prepared and, in his pre-match programme notes, Viv Williams was not getting his excuses ready saying, "We have a few key players missing but we won't be making excuses, we have said all season that we have a squad of players so today they will prove their quality." And that proved to be the case. Though it might be wrong to pick out individuals in such a performance, Ryan Davies, not satisfied with another huge performance at the back, also decided in the absence of his little brother (!!) to have some of the action at the other end and scored with two quality headers. Gareth Parry and Aled Rowlands probed and prompted in midfield and then at the death Richard Harvey and Mike Foster held their nerve and showed their skill.
Such a performance deserved better than an away draw against Carmarthen Town in the quarter finals. Porthmadog are certainly being asked to do it the hard way. But, as their performance on Saturday showed, they fear no one. The full draw for the games to be played on March 3rd is as follows:

Carmarthen Town v CPD Porthmadog

Llanelli v Connah's Quay Nomads

Port Talbot Town v Afan Lido

Holyhead Hotspurs v Welshpool Town
---
01/02/07
TNS yng Nghwpan Cymru /Welsh Cup v TNS

Mae Porthmadog yn gobeithio am dorf fawr ar gyfer gêm y rownd yn erbyn TNS ddydd Sadwrn a hon hefyd fydd y brif gêm ar Y Clwb Pêl-droed ar S4C. Awn i mewn i'r gêm heb dri o'n chwaraewyr allweddol. Bydd Clayton Blackmore yn absennol, oherwydd ei fod wedi cynrychioli Bangor eisoes yn y gystadleuaeth, tra mae Les Davies wedi'i wahardd ar ôl derbyn ei bumed cerdyn melyn yn hwyr yn y gêm yn erbyn Y Rhyl. Les sgoriodd y gôl ddramatig a sicrhaodd y fuddugoliaeth dros TNS yng Nghwpan y Gynghrair. Hefyd bydd Port heb eu chwaraewr ganol cae, Danny Hughes, a dorrodd asgwrn yn ei droed yn Y Drenewydd. Mae hefyd peth amheuaeth ynglŷn â ffitrwydd Jason Sadler.
Er ei fod yn sylweddoli fod hyn yn golled sylweddol, dywed Viv Williams "Mae'n rhoi cyfle i chwaraewyr eraill ddangos eu gallu. Bydd yn rhaid inni weithio'n galed a dangos mwy o sgil ar y bêl a bod yn fwy effeithiol pan ddaw'r cyfleoedd. Rhaid sicrhau ein bod yn cystadlu a sicrhau ein bod yn y gêm tan y funud olaf."
Mae gan TNS eu problemau hefyd gyda Martin Naylor allan am wyth wythnos ac mae yna amheuaeth am ffitrwydd Nicky Ward, Michael Wilde ac Alfie Carter. Yn ddiddorol, TNS a Porthmadog ydy'r ddau glwb sydd yn sefyll ar ben tabl Chwarae Teg y gynghrair. Felly bydd dim angen cardiau ddydd Sadwrn!!
Byddwch yno i gefnogi'r hogiau!

Porthmadog are hoping for a bumper crowd on Saturday when they entertain TNS in what promises to be the game of the round and is also the Match of the Day on S4C's Y Clwb Peldroed. They enter this vital Welsh Cup tie against TNS, for a place in the last eight, without three key players. Clayton Blackmore is cup-tied, having previously played for Bangor City in the competition, and Les Davies, whose dramatic late goal gave Port their League Cup victory over TNS at Y Dreflan, is suspended having received his fifth yellow card of the season in the dying moments of the game against Rhyl. In addition, Danny Hughes is out for some time having broken a bone in his foot against Newtown last Saturday. There is also a doubt regarding the fitness of Jason Sadler.
Manager Viv Williams realises that this will be a considerable loss but he says "It gives other players the chance to show what they can do. We know that we're going to have to work hard and need to show more quality on the ball and be effective when the chances do come. We've got to make sure we compete and that we're in the game to the very last minute."
TNS also have their injury problems with Martin Naylor out for eight weeks and doubts concerning Nicky Ward, Michael Wilde and Alfie Carter. Interestingly, TNS and Port stand joint leaders of the Fair Play table –no cards needed on Saturday!!
Be there to support the lads!
---
30/01/07
Ychwanegiadau newydd i'r safle / New additions to the website

Bydd ymwelwyr cyson â gwefan Porthmadog wedi sylwi fod dwy dudalen newydd wedi ymddangos yn ddiweddar. Mae ystadegau'r chwaraewyr y tymor bellach i'w cael - gallwch weld pwy sydd wedi ymddangos fwyaf o weithiau, pwy yw'r prif sgorwyr a.y.y.b. Hefyd, mae tabl y gynghrair bellach i'w gael ar y safle - mae hefyd yn bosib gweld ystadegau wyneb-yn-wyneb ac hefyd tabl "perfformiad" y 6 gêm ddiwethaf.

Regular visitors to the Porthmadog website will have noticed that two new pages have appeared recently. Player statistics for the season are now available - it's possible to see who's made the most appearances, who's the top scorer etc. Also, the league table is now available on the website - it's also possible to see head-to-head statistics as well as the last 6 game "form" table.
---
24/01/07
Un reol – dwy gosb wahanol / One rule – two different punishments

Gyda wythnos bellach wedi mynd heibio ers i Port dderbyn y gosb hallt gan Gymdeithas Pêl-droed Cymru, mae Cymdeithas Pêl-droed Sbaen wedi rhoi cosb tra gwahanol i glwb Atletico Madrid - mwy.... Yn dilyn golygfeydd hyll yn eu gêm gartref yn erbyn Osasuna – lle bu rhannau o'r dorf yn gwawdio'r chwaraewr o Gameroon, Pierre Webo, trwy wneud synau mwnci – derbyniodd y clwb o Fadrid ddirwy am swm sydd heb gael ei gyhoeddi. Er mai nid hwn oedd y digwyddiad hiliol cyntaf yn stadiwm Vicente Calderon – mae chwaraewr Brasil, Roberto Carlos, Carlos Kameni o Cameroon a Mohamed Sissoko o Mali wedi derbyn triniaeth debyg yn y gorffennol – dim ond dirwy anhysbys a dderbyniodd clwb cyfoethog Atletico ac ni dynnwyd unrhyw bwyntiau. Mae hyn yn wahanol iawn i'r gosb a dderbyniodd Port.
Un peth sy'n amlwg yw fod dehongliad yr FAW o reolau FIFA yn llym iawn. Dylai'r FAW fod wedi darllen adran 5 Cymal 58 o God Disgyblaeth FIFA

, sy'n dweud y gall y gosb gael ei lleihau, neu hyd yn oed gael ei diddymu, os nad oes bai (neu ychydig iawn o fai) ar y clwb. Teimla CPD Porthmadog ein bod wedi gwneud popeth o fewn ein gallu i ddelio ag un digwyddiad hyll yn y gêm yn erbyn Cwmbrân, ac eto mae'r FAW wedi rhoi'r gosb llymaf bosib i'r clwb.

With a week having passed since the Football Association of Wales gave Port an extremely harsh punishment, the Spanish Football Association have given Atletico Madrid a very different punishment - more.... Following ugly scenes during their home game against Osasuna – where sections of the crowd abused Cmeroon player, Pierre Webo, by making monkey noises – the Madrid club have received a fine for an undisclosed sum. Even though this is not the first racist incident at the Vicente Calderon Stadium – Roberto Carlos of Brazil, Carlos Kameni of Cameroon and Mohamed Sissoko from Mali have all received similar treatment in the past – the millionaires of Atletico only received an undisclosed fine and have not been docked any points. This is very different to the punishment that Port received.
One thing that's clear is that the FAW's interpretation of FIFA's rules is extremely harsh. The FAW should have read section 5 of Article of the FIFA Disciplinary Code

, which states that the punishment should be reduced, or even disregarded, if there is little or no blame on the club. Porthmadog FC feel that we have done everything in our power to deal with the ugly incident during the Cwmbrân game, and yet the FAW have given the club the harshest possible punishment.
---
24/01/07
Gweinidog yn y Cynulliad yn ymuno â'r brotest / Assembly Minister joins protest

Mae Ann Jones, un o Weinidogion Llywodraeth y Cynulliad ac A.C. dros Ddyffryn Clwyd wedi ychwanegu'i henw i'r rhestr gynyddol o bobl sydd wedi'u syfrdanu gan y gosb a roddwyd gan y Gymdeithas Bêl Droed. Wrth ymuno â'r rhestr hir o bobl sydd wedi arwyddo'r ddeiseb, mae'n gwneud y sylw, "Esiampl arall o'r angen brys sydd am newid oddi mewn i'r Gymdeithas Bêl Droed."
Gwelir bod cannoedd o gefnogwyr pêl droed cyffredin wedi uno gyda chadeiryddion clybiau a swyddogion eraill yn eu gwrthwynebiad chwyrn o benderfyniad y Gymdeithas Bêl Droed (ychwanegwch eich enw i'r ddeiseb). Diolch, ar ran CPD Porthmadog, am eich cefnogaeth werthfawr. Oes bosib' na fydd hyn yn arwain at newid meddyliau yn Y Bencadlys?

Ann Jones, the Assembly Cabinet Minister and A.M. for the Vale of Clwyd, has added her name to the growing list of people appalled by the punishment meted out by the FAW. She comments, whilst adding her name to the long list of signatories to the Petition, "Yet another example of the urgent need for change within the FAW."
Hundreds of ordinary grass roots fans from all across Wales and beyond have joined club chairmen and other club officials in their indignation at the actions of the FAW (add your name to the petition). Thanks from CPD Porthmadog for your much appreciated support. Surely it must lead to a change of heart at HQ?
---
22/01/07
Orlik yn ymuno â Port / Orlik joins Port

Croeso i Marcus Orlik sydd wedi trosglwyddo o'r Rhyl -a bydd ar gael i chwarae ddydd Sadwrn yn y Drenewydd. Chwaraewr canol cae 21 oed ydy Marcus sydd hefyd yn gallu chwarae yn y blaen. Symudodd o Gaernarfon i'r Rhyl yn ystod haf 2006 ar ôl treulio dau dymor gyda clwb yr Ofal. Sgoriodd 12 gôl i'r Cofis gan gynnwys un gofiadwy yn erbyn Porthmadog! . Ychydig o cyfle a gafodd yn Y Rhyl ond yn cychwyn un gêm gwpan ac yn eilydd mewn pump o gêmau cynghrair a tair gêm gwpan.
Hefyd cwblhawyd trosglwyddiad Carl Jones o glwb Bangor a gwnaeth yr asgellwr ifanc ei ymddangosiad cyntaf i Borthmadog, fel eilydd, ddydd Sadwrn diwethaf yn erbyn Y Rhyl.

We welcome Marcus Orlik who has joined from Rhyl. The 21 year old midfielder who can also play up front will be available for selection on Saturday at Newtown. He switched from Caernarfon to Rhyl in the summer of 2006 after spending two seasons with the Oval club. He scored 12 goals for the Canaries including a memorable one against Porthmadog! His opportunities at Rhyl were limited making only one start in a League Cup game together with five substitute appearances in the WPL and another three in Cup games.
The transfer of Carl Jones from Bangor City has also been completed and the young winger made his debut as a late substitute against Rhyl on Saturday.
---
19/01/07
Port i apelio yn erbyn y gosb / Port to appeal against penalty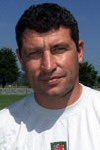 Mae cyd-reolwr Porthmadog, Osian Roberts, wedi cadarnhau y bydd y clwb yn apelio yn erbyn penderfyniad yr FAW i'w cosbi am sylwad hiliol a wnaed gan unigolyn mewn gêm ddiweddar. "Yn bendant rydym am apelio yn erbyn hyn. Ar ran fy hun, Viv, y chwaraewyr a phawb yn y clwb, ein safbwynt ni yw fod dim lle i sylwadau hiliol ym mhêl-droed."
Mae Osian, fel nifer fawr o gefnogwyr Port a chefnogwyr chlybiau eraill ar draws Cymru, yn teimlo fod y gosb yn eithriadol o llym o ystyried for y clwb wedi cymryd pob cam o fewn eu gallu i ddal yr unigolyn a'i wahardd o'r maes. "Mae'n ormod i'r clwb gael ei ddal yn gyfrifol am sylwadau twp un unigolyn... does dim ffordd o reoli sylwadau unigolion. Gallai unrhwyun sy'n dod trwy'r gât ar ddydd Sadwrn, yn ein clwb ni neu unrhyw glwb arall, wneud sylwad gwirion, ond does dim y gallwn ni wneud amdano nes mae wedi digwydd. Yr unig beth fedrwn ni wneud fel clwb ydy ymateb pan mae rhywbeth yn digwydd, ac rydym wedi gwneud popeth y gallem."

Porthmadog's joint manager, Osian Roberts, has confirmed that the club will appeal against the FAW's decision to penalise the club for a racist remark made by one individual in a recent match. "We're definitely going to appeal against this. On behalf of myself, Viv, the players and everybody at the club, our viewpoint is that racist comments like that have no place in football."
Osian, like many Port fans and fans of clubs across Wales, feels that the penalties imposed are extremely harsh, considering the club took all steps in its power to apprehend the individual and to ban him from the ground. "For the club to be held responsible for one individual's stupid comment I think is taking it too far... there's no way of controlling individual comments. Any person could come through the gate on a Saturday at our club or any other club and make a comment, but there's nothing we can do about that until it actually happens. All we can do is act upon it as a club if and when it happens, and we've done everything we possibly could."
---
18/01/07
Cefnogwyr Uwchgynghrair Cymru'n cefnogi Port / Welsh Premier fans back Port
Yn dilyn y gosb hynod o llym a dderbyniodd Porthmadog gan Gymdeithas Pêldroed Cymru, mae'r negeseuon yn cefnogi'r clwb wedi ymddangos ar nifer o wefannau sy'n ymwneud â pêldroed Cymru. Ymddangosodd y pennawd isod ar safle gwe www.welsh-premier.com - gan gyferbynnu dirwy Port â'r un a gafodd Casnewydd pan darwyd llumanwr yn anymwybodol mewn gêm. Yn ogystal, mae cefnogwyr o nifer o glybiau gwahanol wedi galw ar yr FAW i newid eu penderfyniad llym - ar fforymau pêldroed fel un www.welsh-premier.co.uk. Mae rhai o gefnogwyr ein gelynion lleol - Rhyl, Bangor a Chaernarfon - wedi datgan eu cefnogaeth i'r clwb, gan boeni y gallai'r math yma o gosb (sy'n cael ei weld gan nifer fel un hollol afresymol) effeithio ar glybiau ar hyd lled Cymru. Gweler rhai o'r sylwadau isod.
Yn ogystal, mae rhai cefnogwyr Porthmadog wedi sefydlu deiseb ar-lein ar gyfer protestio yn erbyn cosb yr FAW. Os ydych am ychwanegu eich llofnod, ewch i www.petitiononline.com/porthcb/petition.html .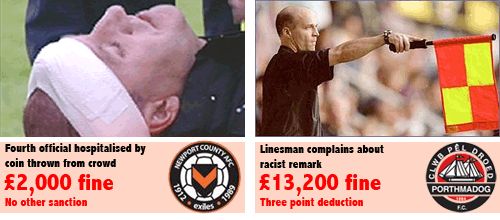 "I really think this is disgraceful. Even though Druids have benefited from the deduction by moving above Port I fully support their appeal against the ridiculously heavy punishment."
Robert Stock - Cefn Druids

"Lets hope the Welsh FA see sense and revoke their idiotic decision"
Belle Vue Boy - Rhyl

"This is disgusting, i hope Porthmadog FC appeal against this ridiculous 'penalty'"
BCFC - Bangor

"All Clubs in the league should share the costs of this appeal just to show solidarity against these incompetent idiots. You've got our support at Caernarfon Town lads."
Ben - Caernarfon

"Compared to the other mentioned incident, it does seem disproportionately harsh..."
Counting Crows - Cwmbran

Following the extremely harsh punishment that Porthmadog received from the Football Association of Wales, messages supporting the club have appeared on many Welsh football related websites. The above banner appeared on the www.welsh-premier.com - contrasting Port's fine with the one Newport received when a linesman was knocked unconscious at a match. In addition, supporters from many different clubs have called on the FAW to change their harsh decision - on forums such as the one on www.welsh-premier.co.uk. Supporters from our local rivals - Rhyl, Bangor and Caernarfon - have shown their support, fearing that this kind of punishment (seen by many as being totally disproportionate) could affect clubs across Wales. See some of the comments above.
In addition, Porthmadog supporters have set up an on-line petition to protest against the FAW's punishment. If you wish to add your signature, visit www.petitiononline.com/porthcb/petition.html .
---
17/01/07
Datganiad CPD Porthmadog / Porthmadog FC Statement

Mae swyddogion CPD Porthmadog wedi'u synnu a'u syfrdanu gan lymder y sancsiynau yn eu herbyn a osodwyd gan banel disgyblu Cymdeithas Peldroed Cymru ynglŷn â'r achos o sarhad hiliol a ddigwyddodd yn y gêm ddiweddar yn erbyn Cwmbrân. Nid siantio o'r terasau gan dorf o bobl oedd hyn ond un sylw a weiddwyd gan unigolyn, a gafodd ei glywed gan y llumanwr. Mae'n nodweddiadol o Uwch Gynghrair Cymru fod llais unigol i'w glywed mewn torf o 200 tra nad yw'n bosibl clywed llais unigol mewn torf o 20,000 ond rydym yn derbyn yr un driniaeth y byddai Manchester United, Barcelona neu Inter Milan yn ei dderbyn.
Mae gan CPD Porthmadog bolisi gwrth-hiliol ac mae hwn wedi'i hyrwyddo gan y clwb. Rydym wedi cefnogi a chymryd rhan ym mhob datblygiad a gyflwynwyd gan y Gymdeithas Bêl Droed a chytunwn nad oes lle i hiliaeth mewn unrhyw ffurf ym mhêl droed, ac rydym yn ei ffieiddio. Teimlwn er hynny nad yw'r gosb a osodwyd yn gymesur â'r weithred ei hun.
Daeth y clwb o hyd i'r unigolyn mor fuan â phosib a trosglwyddwyd ei fanylion i'r Gymdeithas Bêl Droed, gwaharddwyd ef o'r gemau dilynol a hefyd hyrwyddwyd ymhellach ein polisi gwrth-rhagfarn. Teimlwn na allem fod wedi gwneud mwy, yn wir ni allai unrhyw glwb fod wedi gwneud mwy i rwystro'r fath ddigwyddiad ac eto rydym wedi ein cosbi mor llym. Nid yw'r clwb wedi bod yn gysylltiedig ag unrhyw ddigwyddiad o'r fath o'r blaen ac wedi ymfalchïo dros y blynyddoedd ein bod yn glwb cynhwysol sydd yn gwasanaethu'r gymdeithas gyfan. Mae tynnu tri phwynt yn arbennig o annheg gan gosbi y tîm, y chwaraewyr sydd yn gwbl ddi-euog yn hyn i gyd.
Mae clybiau eraill sydd wedi cysylltu â ni yn synnu at lymder y gosb ac hefyd yn dweud nad oeddent ymwybodol fod hi'n bosib gosod y fath sancsiynau.
Mae'r clwb yn mynd i dderbyn cyngor cyfreithiol gan ystyried apêl yn erbyn penderfyniad a ystyriant fel un sydd ag oblygiadau difrifol i bob clwb yng Nghymru.
CPD Porthmadog (Ionawr 17, 2007)



Officials of Porthmadog Football Club are shocked and surprised at the severity of the sanctions imposed upon it by the FAW disciplinary panel with regard to the incident of racial abuse, which occurred at the recent match against Cwmbran. This was not a chant from the terraces by a crowd of people but rather one individual who shouted one remark, which was heard by the linesman. It is a particular feature of the Welsh Premier League that an individual voice can be heard in a crowd of 200, whereas an individual voice cannot be heard in a crowd of 20,000 but we are being treated exactly the same as Manchester United or Barcelona or Inter Milan.
Porthmadog Football Club have an anti-discrimination policy which we have promoted. We have backed and participated in all initiatives instigated by the FAW and the Welsh Premier League and we agree that discrimination in any form has no place in football and we abhor it, but we feel that the punishment handed out to us has been totally out of proportion to the act itself.
The club apprehended the individual concerned as soon as possible, passed his details to the FAW, banned the individual from subsequent matches and have further promoted our anti-discrimination policy at subsequent matches. We feel that we could have done no more, indeed no club could have done any more to stop such an occurrence as this and yet we have been so severely punished. The club has never been involved in any occurrence of this sort before and has prided itself over the years as being an all inclusive club serving the whole community. The deduction of three points is particularly unfair as it punishes the team, the players who are totally innocent parties in all this.
Other clubs we have spoken to have also been surprised at the severity of the punishment and were equally unaware that such sanctions could be imposed.
The club is now seeking legal advice and will consider an appeal against the decision as it believes that this will have serious implications for all clubs in Wales.
Porthmadog FC (January 17th 2007)
---
17/01/07
Cosb hallt i Port / Port handed harsh blow
Yn dilyn digwyddiad yn ystod y gêm yn erbyn Cwmbrân ar 9 Rhagfyr 2006, pan waeddodd un o'r rhai oedd yn bresennol bethau hiliol ar un o'r llumanwyr, mae'r Gymdeithas Bêl-droed wedi rhoi cosb eithriadol o llym i'r clwb. Ymatebodd y Stiwardiaid ar unwaith gan orfodi'r unigolyn dan sylw i ymddiheuro i'r swyddog, ac fe gafodd ei wahardd o'r Traeth. Mae'r Gymdeithas wedi penderfynu rhoi dirwy o £1000 i'r clwb ar unwaith a thynnu 3 pwynt Cynghrair oddi ar Port. Bydd dirwy o £12,200 yn cael ei ohirio am flwyddyn.

Following an incident during the game against Cwmbran on 9 December 2006, when one of the spectators shouted racist abuse at a linesman, the Football Association have decided to give Port an extremely harsh punishment. The stewards reacted imediately and forced the spectator to appologise to the official, and he was banned from the Traeth. The association has decided to give the club a £1,000 fine to the club and have deducted 3 League points. A £12,200 fine will be suspended for 12 months.
---
17/01/07
Porthmadog yn euog yn ôl y Gymdeithas / Porthmadog found guilty of Abuse charge

Datganiad Uniaith y Gymdeithas Bêl droed (be ddigwyddodd i gyfartaledd?) / FAW's Statement (English only – so much for equality)

Pursuant to the Football Association of Wales Non-Discrimination Regulations, a charge against Porthmadog FC with the Disciplinary Offence as set out in FAW Rule 24.2.12, for the alleged failure of its supporters to refrain from abusive, obscene or provocative behaviour, conduct or language whilst attending the Welsh Premier Football League match, Porthmadog v Cwmbran Town played on 9th December 2006.
The decision of the Disciplinary Panel was:-
After carefully considering the written evidence submitted, the Panel decided that the charge against Porthmadog FC be proven. In accordance with the Football Association Non-Discrimination Regulations, the Panel further decided the following:-
Porthmadog FC be fined £13,200.00; £1,000.00 to be paid within twenty one days in accordance with FAW Rule 34 and £12,200.00 to remain suspended up until 31st December 2007 and be payable should Porthmadog FC be found guilty of another charge pursuant to the Non-Discrimination Regulations by a FAW Disciplinary Panel during this period.
Porthmadog FC to have three (3) points deducted from its league total.
Porthmadog FC to pay an appropriate proportion of the costs incurred.
Finally, the Panel noted that the spectator should be banned from entering any football ground under the jurisdiction of the Football Association of Wales up until and including 29th January 2009.
If Porthmadoc(sic) are not satisfied with the above decision they may refer the matter to an Appeals Panel of the Football Association of Wales. Notice of such a course of action must be submitted to the Football Association of Wales within 10 days.

This website notes that despite the decision of the panel not to name the individual concerned, until the appeals procedure is complete, the person involved has already been named on the FAW's own official website.
---
13/01/07
Cyflwr y Caeau / The state of pitches

Gyda'r tywydd monsŵn diweddar, mae'r rhai sy'n gyfrifol am baratoi caeau wedi wynebu tasg anodd iawn.
Yn ei sylwadau yn y rhaglen, mae rheolwr Porthmadog, Viv Williams, wedi lleisio mater sydd wedi bod ar feddwl llawer o ddilynwyr UGC pan mae o'n dweud y dylai " ...caeau o safon fod yn un o'r meini prawf i glybiau sydd am sicrhau dyrchafiad yn hytrach na gosod 500 o seddi."
Pan ychwanega "Yn hytrach na gwario arian ar seddau does na bron neb yn eistedd arnynt, byddai'n well i'r Gynghrair ganolbwyntio ar wella draeniad i'r caeau," mae'n taro tant gyda nifer o ddilynwyr y gêm yng Nghymru.
Bydd llawer yn barod i gydweld â Viv ac yn teimlo hefyd efallai y dylai sicrhau wyneb o safon ar y caeau fod wrth galon cynllun trwyddedi UEFA. Ond fel mae llawer yn sylweddoli er fod rhai caeau da ac eraill lle mae clybiau yn gweithio'n galed i wella'r safon, mae eraill sydd yn troi gemau yn dipyn o loteri. Dydy'r cynllun trwyddedi presennol ddim yn gwneud digon i annog clybiau i wella'u caeau. Er fod angen seddau a chysgod ar gefnogwyr, mae angen rhoi fwy o bwyslais ar wyneb y caeau er mwyn codi safonau ymhellach.

With the monsoon season upon us, there have been many problems for those responsible for producing decent pitches for matches to be played.
In his match programme notes, Porthmadog manager Viv Williams gives voice to a matter which I'm sure has been on the minds of many followers of the WPL when he says that "….decent pitches should be a ground criteria rather than 500 seats for clubs wanting to gain promotion."
When he adds that "Rather than spending money on more seats that hardly anybody sits on maybe the League would be better advised in improving the drainage of pitches" he probably strikes a chord with many followers of the domestic game.
Many will feel that there is a good deal in what Viv says and feel also that providing a decent surface to play on should be at the heart of the UEFA Licensing scheme. But as we well know, though there are a few good surfaces and others where clubs are working hard to improve them, there are some in the league where a game can become a lottery. The current licensing scheme does not do enough to encourage clubs to improve their pitches. Though seats and cover for spectators are important, a greater emphasis on providing decent surfaces will lead to a further raising of standards.
---
10/01/07
Rhybudd Saith Niwrnod ar Carl Jones / Seven Day Notice on Carl Jones

Mae Port wedi rhoi rybudd saith niwrnod o ddiddordeb yn chwaraewr 17 oed Bangor, Carl Jones o Lanbedrog. Dywedodd Viv Williams " O safbwynt Porthmadog mae saith niwrnod o rhybudd wedi'i roi ond oherwydd mater o drefn ni fyddwn yn cael trafod efo Carl tan wythnos nesaf."
Creodd Carl argraff fawr pan ymddangosodd i Ysgolion Cymru (dan 16) yn y twrnamaint rhwng gwledydd y Deyrnas Unedig (2004-05). Arweiniodd hyn iddo gael ei dderbyn fel hyfforddai gan Gaerdydd ond yn ddiweddarach symudodd yn ôl i ogledd Cymru gan chwarae i Fangor. Dechreuodd mewn wyth o gemau i'r Gleision y llynedd ond prin bu ei gyfleoedd eleni.

Porthmadog have put in a seven day notice for 17 year old Bangor City youngster Carl Jones. Manager Viv Williams stated, "As far as Porthmadog are concerned we have put in a seven day notice but because of a technicality we will not be able to speak to him until next week."
Jones created a huge impression when he appeared for the Welsh Schools in the Victory Shield tournament (2004-05)which led to him being taken on as a trainee by Cardiff City. The Llanbedrog youngster later returned to North Wales and last season appeared for Bangor City. He started in eight games towards the end of last season but his opportunities have been limited this term.
---
08/01/07
Aled Rowlands yn ôl / Aled Rowlands returns

Roedd yn dda gan gefnogwyr Porthmadog groesawu Aled Rowlands yn ôl yn dilyn cyfnod hir i ffwrdd oherwydd anaf drwg. Dydd Iau diwethaf arwyddodd unwaith eto i'r clwb a dydd Sadwrn roedd ar y fainc. Dywedodd y rheolwr Viv Williams amdano "Mae Aled wedi bod allan am bron i ddwy flynedd gydag anaf drwg. Ar ei gyfaddefiad ei hun, ni chwaraeodd ei bêl droed gorau yn ei gyfnod gyda ni oherwydd yr anaf . Mae wedi bod yn chwarae gyda Llanfairpwll yn y Cymru Alliance yn ddiweddar fel rhan o'i gynllun gwellhad a bydd yn gaffaeliad i'r clwb.
Chwaraeodd Aled i Fangor rhwng 1999 a 2004 ond, ar ôl ymuno â Phorthmadog yn 2004, dim ond 5 gwaith y gwnaeth ymddangos gyda 6 tro ar y fainc. Enillodd gapiau Dan 21 i Gymru tra gyda Man City a hefyd cynrychiolodd Sligo Rovers yng Nghynghrair Iwerddon.

It was very pleasing for all Porthmadog supporters to welcome back Aled Rowlands following a long lay off through injury. He signed once more for the club on Thursday and took his place on the bench on Saturday. Manager Viv Williams said "Aled has been out for the best part of two years with a nasty injury. By his own admission, he did not show his best form when he was with us then due to the injury. He has been playing with Llanfairpwll in the Cymru Alliance as part of his rehabilitation and will be an invaluable asset to the club."
Aled appeared for Bangor City from 1999-2004 but, after joining Porthmadog in 2004, he made only 5 appearances with 6 as sub. He gained Welsh U 21 caps whilst with Manchester City and also played in the League of Ireland for Sligo Rovers.
---
06/01/07
Rhys Roberts yn ennill gwobr chwaraewr y mis / Rhys Roberts wins player of the month award.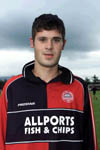 Llongyfarchiadau i Rhys Roberts ar ei enwebiad fel Chwaraewr y Mis rhaglen Ar y Marc, BBC Cymru, yn Uwch Gynghrair Cymru ar gyfer Rhagfyr. Haeddiannol iawn ydy'r enwebiad i'r chwaraewr ifanc un ar hugain oed sydd wedi creu y fath argraff ar bawb ers ymuno gyda Phorthmadog ar ddechrau tymor 2005-06. Chwaraewr arbennig o gryf yn yr awyr ac yn dechrau llawer o symudiadau o'r cefn gyda'i ddosbarthu cywir. Un o'r pethau sydd yn sefyll allan yn ei gêm ydy cysondeb ac roedd y fuddugoliaeth dros Port Talbot pan chwaraeodd Porthmadog am 86 munud gyda ond deg dyn yn tanlinellu ei allu i ymdopi a phwysau. Y tymor hwn ffurfiodd bartneriaeth rhagorol yng nghanol yr amddiffyn, gyda capten y clwb Ryan Davies, partneriaeth sydd wedi bod yn allweddol yn y rhediad da diweddar a gafodd y clwb ac hefyd yn rhai o'r buddugoliaethau nodedig a sicrhawyd mewn gêmau cwpan eleni.

Congratulations to Porthmadog central defender Rhys Roberts named as BBC 'Ar y Marc' Player of the Month for December in the WPL. A young 21 year old who has created a great impression on all who have seen him since he joined Porthmadog at the beginning of season 2005-06 and he fully deserves this recognition. He is very powerful in the air and many Porthmadog attacks start from his accurate distribution. One of the outstanding features of his play is his consistency and the victory over Port Talbot, when Port played for 86 minutes with 10 men, underlines this ability to play well under pressure. This season he has formed a successful partnership with skipper Ryan Davies, a partnership which has been a corner stone of the recent successful run and of the notable successes achieved in Cup games during the season.
---
03/01/07
Who travels the furthest? / Pwy sy'n teithio bellaf?

Ar wefan y Welsh-Premier (www.welsh-premier.com) gwelir ystadegau diddorol ynglyn â'r pellter a deithir yn ystod y tymor gan yr 17 clwb yn UGC. Y clwb sy'n teithio bellaf mewn tymor ydy Hwlffordd. Mae'r clwb o'r de-orllewin yn teithio 1,814 o filltiroedd unffordd i gyrraedd y gêmau. Mewn cymhariaeth cyfanswm o 1,213 milltir sydd rhaid i Borthmadog deithio er mwyn cyrraedd pen y daith. Y clybiau â'r teithiau lleiaf ydy Y Drenewydd a Chaersws gyda chyfanswm eu teithiau yn 1,006 milltir ac 1,010 milltir. Mae'r ddau glwb wrth gwrs wedi'u lleoli yn gyfleus yn y canolbarth.
Y daith hyraf yn ystod y tymor i Port ydy honno i Stadiwm y Remax yn Port Talbot, sef taith o 137 milltir, gyda'r daith fyrraf i Gaernarfon ond yn ugain milltir. Mae'r teithiau hir eraill i Borthmadog yn cynnwys un o 135 milltir i Gwmbrân a hefyd 124 milltir i Lanelli a 123 i Hwlffordd. O Borthmadog, mae'r teithiau yma yn cael eu mesur ac felly mae gan hogiau Môn a Bangor mwy o deithio i'w wneud.
Y daith hwyaf yn y gynghrair gyfan ydy honno o'r Rhyl i Port Talbot gyda'r ddau glwb yma yn wynebu taith unffordd o 176 milltir. Er fod y teithiau yma yn rhai reit sylweddol nid ydynt yn cymharu â'r teithiau yn y Conference yn Lloegr. Y gwahaniaeth amlwg ydy'r arian a wariwyd ar y ffyrdd, gyda'r ffyrdd yng Nghymru yn dal yn isel iawn eu safon. Oherwydd hyn mae pob sefydliad sydd yn gweithredu ar draws Cymru gyfan yn wynebu problemau enfawr.

An interesting set of statistics has appeared on the Welsh-Premier website (www.welsh-premier.com/) highlighting the mileages covered by the 17 WPL clubs during a season. The club which travels the furthest in a season is Haverfordwest County. The south-west Wales club travel 1,814 miles one way to matches. By comparison, Porthmadog travel a total of 1,213 miles to reach their match destinations. The clubs which do the least travelling are of course the more conveniently situated mid Wales clubs, Newtown with 1,006 miles and near neighbours Caersws with 1,010.
Porthmadog's longest journey during the season is one of 137 miles to Port Talbot Town's Remax Stadium whilst their shortest journey is of course to Caernarfon a mere 20 miles. Other long journeys for Porthmadog include the one of 135 miles to Cwmbran, 124 to Llanelli and 123 to Haverfordwest. These distances are of course from Porthmadog with the Bangor and Ynys Môn based players having more travelling to do.
The longest journey in the league is the one between Rhyl and Port Talbot with these clubs facing a single journey of 176 miles. Though these are fairly hefty journeys they are not so far when compared with those undertaken by clubs in the English Conference. The difference of course being the very sub-standard road network which we have in Wales and this poses a serious problem for any all-Wales organisation.
---
29/12/06
Nawdd i'r wefan / Sponsorship for the website

Ar ddiwedd blwyddyn sydd wedi gweld nifer yr ymwelwyr â safle gwe CPD Porthmadog yn cynyddu i dros 12,000 y mis, hoffem ddiolch i brif noddwyr y safle - y cwmni gwe o Borthmadog Cymru1. Heb eu cymorth yn llwyfannu'r safle, ni fyddai wedi bod yn bosib i ni gynnal y gwasanaeth yma. Rydym hefyd yn falch i gyhoeddi fod cwmni bizrate.co.uk - sy'n cymharu prisiau nwyddau ar y we - wedi cytuno i roi swm sylweddol o arian i'r wefan am gael rhoi hysbyseb ar y brif dudalen. Rydym felly wedi penderfynu y bydd yr arian yn mynd tuag at y gronfa i adeiladu 'club house' newydd ar y Traeth. Gobeithiwn bydd y cytundeb hwn yn dod a budd i'r clwb ac i'r cwmni.

At the end of a year which has seen the number of visitors to Porthmadog FC's website increase to over 12,000 a month, we would like to thank the website's main sponsors - Cymru1, a web company from Porthmadog. Without their assistance in hosting the site, it would not be possible for us to provide this service. We are also happy to announce that bizrate.co.uk - who run a price comparison website - have agreed to pay the website a significant sum of money for placing their advert on the front page. We have therefore decided that the money will go towards the fund to build a new club house on the Traeth. We hope that this deal will bring benefit to both parties.
---
28/12/06
Bws cefnogwyr i'r Trallwng / Supporters coach to Welshpool

Yn dilyn llwyddiant mawr y gêm yn Aberystwyth, pan ddaeth nifer fawr o gefnogwyr CPD Porthmadog i gefnogi eu tîm oddi-cartref, mae'r clwb wedi penderfynnu trefnu bws i'r Trallwng dydd Sadwrn. Bydd y bws yn gadael Gwesty'r Queens am 10yb. Dylai unrhywun sydd am ddod ar y bws gysylltu â Phil Jones ar 01766 514343 neu Gerallt Owen ar 07920025338.

Following the great success of the Aberystwyth match when Porthmadog FC enjoyed a sizable traveling support, it has been decided to put on a bus for the game at Welshpool on Saturday. The bus will leave from the Queens Hotel at 10am. Anybody wishing to book a seat should contact Phil Jones on 01766 514343 or Gerallt Owen on 07920025338.
---
19/12/06
Bws cefnogwyr i Aberystwyth, dydd Gwyl San Steffan / Supporters coach to Aberystwyth, Boxing Day

Mae CPD Porthmadog yn gobeithio y bydd bws cefnogwyr yn mynd i Aberystywth ar ddydd Gwyl San Steffan. Mwyaf sydd yn mynd y rhataf fydd y bws! Rhaid bwcio sêt ar y bws drwy ffonio Phil Jones ar 01766 514343 neu Gerallt Owen ar 07920025338.

Porthmadog FC hope that a supporters coach will be going to Aberystywth for the Boxing Day match. The more that go, the chaper the bus will be! Seats will need to be booked by phoning Phil Jones on 01766 514343 or Gerallt Owen on 07920025338.
---
17/12/06
TNS yn y Premier Cup / TNS in the Premier Cup

Gwrthwynebwyr Port yn rownd nesaf y Premier Cup fydd TNS. Er ei bod yn siom na fydd un o'r enwau mawr yn dod i'r Traeth, bydd cyfle i Port fynd ymlaen i'r rownd nesaf. Nid yw Port wedi cael llawer o lwc wrth i'r enwau gael eu tynnu o'r het yn y cwpanau eleni - Llanelli oedd gwrthwynebwyr Port yn rownd ddiwethaf y gystadleuaeth a bydd yn rhaid i ni gyfarfod efo TNS yn rownd nesaf Cwpan Cymru.

TNS will be Port's opponents in the next round of the Premier Cup. Although it will be a disapointment that none of the big names will be coming to the Traeth, this will give Port an opportunity to progress into the next round. Port haven't had the best luck in the draws for cup competitions this season - we had to face Llanelli in the last round of the Premier Cup and will also have to play against TNS in the next round of the Welsh Cup.
---
13/12/06
Polisi Iaith Newydd / New Policy for Language

Bu cyfarfod ddoe rhwng Alun Pugh, Gweinidog Diwylliant yr Iaith Gymraeg a Chwaraeon, a Peter Rees, Llywydd y Gymdeithas Bêl Droed, a David Collins Ysgrifennydd y Gymdeithas. Yn dilyn y cyfarfod, rhyddhawyd y datganiad canlynol ar y defnydd o'r Gymraeg gan y Gymdeithas.
"Yn y cyfarfod hysbyswyd y Gweinidog gan Ysgrifennydd y Gymdeithas ei fod yn gobeithio gweld Cyngor y Gymdeithas yn cadarnhau y polisi iaith newydd yn eu cyfarfod yfory. Mynegodd y Gweinidog ei werthfawrogiad gan ychwanegu ei fod yn gobeithio gweld y Cyngor yn cymeradwyo'r ddogfen. Ychwanegodd y Gweinidog fod hyn yn gam cadarnhaol ymlaen gan y Gymdeithas wrth iddynt gydnabod y Gymraeg ac roedd yn croesawu'r ffaith fod y Gymdeithas yn mynd i gefnogi staff i ddysgu neu wella eu sgiliau iaith Gymraeg."
Golyga hyn fod y corff cenedlaethol o'r diwedd wedi cydnabod hawliau naturiol siaradwyr Cymraeg a golyga hefyd fod chwaraewyr a swyddogion â'r hawl i gael gwrandawiadau ac apeliadau trwy gyfrwng y Gymraeg. Diolch i swyddogion Cynghrair Caernarfon a'r Cylch am agor cil y drws ynglŷn â hyn ac i Trefor Lloyd Hughes a chyn gadeirydd Porthmadog, Ioan Wyn Jones, am wthio'r cwch ymhellach i'r dŵr.

A meeting took place yesterday (December 12th) between Mr Alun Pugh, Minister for Culture, Welsh Language and Sport and Peter Rees, President of the FAW and David Collins, Secretary General of the FAW. Following the meeting, the FAW released the following statement regarding the future use of Welsh by the Association
"During the meeting the FAW Secretary General was able to inform the Minister that at tomorrow's FAW Council meeting it was hoped to ratify the new FAW Welsh Language Policy. The Minister expressed his appreciation of this and stated that he hoped that the FAW Council would approve the document tomorrow. The Minister further stated that this was a very positive move forward by the FAW in recognizing the Welsh Language and welcomed the fact that the FAW would support staff in learning or improving their Welsh language skills."
At last therefore the national body has allowed Welsh speakers their natural rights and means that players and officials can have their hearings and appeals heard in Welsh. This situation has come about thanks to the actions of the Caernarfon and District League and the follow up work of Trefor Lloyd Hughes and former Porthmadog chairman Ioan Wyn Jones.
---
13/12/06
Croeso i Ifor Roberts / Ifor Roberts welcomed to the Tareth
Daeth y gorffennol a'r presennol at ei gilydd ddydd Sadwrn (9 Rhagfyr) gyda'r llun yn dangos y cyd rheolwyr Viv Williams ac Osian Roberts yn sgwrsio gyda Ifor Roberts un o gyn rheolwyr Porthmadog a gafodd groeso brwd i'r Traeth ddydd Sadwrn. Roedd y rhai a oedd yn cofio cyfnod diwedd y chwedegau a dechrau'r saithdegau yn ei gofio yn syth ac yn hapus i ddwyn i gof y cyfnod rhwng 1965 ac 1971 pan oedd Ifor yn rheolwr ar Port. Bu yn gyfnod o lewyrch ar Y Traeth wrth i Borthmadog sicrhau pencampwriaeth yr hen Gynghrair Cymru (Adran y Gogledd) dair gwaith yn olynol. Aeth y sgwrsio hefyd at rai o sêr y cyfnod gan gynnwys wrth gwrs yr enwog Mel Charles a hefyd un arall o gyn chwaraewyr Abertawe a Chymru Des Palmer. Eraill a oedd yn amlwg yn atgofion pobl oedd Gwynfor Jones a chwaraeodd i Wolves, Pat Laverty cyn chwaraewr Sheffield Wednesday a Mick Porter gynt o Port Vale. Roedd neb mwy amlwg yn sgwrs pawb na'r bachgen lleol a serennodd ymysg y sêr sef wrth gwrs Dave McCarter. Wrth gwrs, roedd yna sôn am y diwrnod y chwaraeodd Stanley Matthews mewn gêm gyfeillgar ar Y Traeth ac hefyd am nifer o gêmau Cwpan Cymru yn enwedig yr un pan sicrhawyd gêm gyfartal yn erbyn Abertawe cyn colli yn yr ail chwarae ar y Vetch o flaen torf o 14,000! Buddugoliaeth gwpan arall yng Nghroesoswallt o 5-1 oedd testun sgwrs llawer gyda nifer yn cofio'n dda am y goliau gwych a sgoriwyd ar y diwrnod hwnnw.


Past and present came together at the Traeth on Saturday (December 9th) with the picture showing the joint managers Viv Williams and Osian Roberts comparing notes with former Porthmadog manager Ifor Roberts who was a welcome spectator at Saturday's match between Porthmadog and Cwmbran. He was instantly recognised by the supporters who remember the late sixties and early seventies. This gave rise to much reminiscing of the 1965-71 era when Ifor was the manager. His excellent record showed three consecutive Welsh League (North) championships and there was much talk of the stars who were members of the Port team at that time including of course Mel Charles and fellow ex Swan and Welsh international Des Palmer, former Wolves player Gwynfor Jones, Pat Laverty (ex-Sheffield Wednesday) and Mick Porter the former Port Vale player. But a name which figured in most of the reminiscences was that of local boy Dave McCarter. There was talk of course of the day Stanley Matthews appeared at the Traeth in that famous friendly and of the many exciting Welsh Cup ties especially the one where Porthmadog held Swansea Town to a draw at the Traeth before going out in the replay at the Vetch Field before a crowd of 14,000! The famous Welsh Cup victory by 5-1 over at Oswestry Town was another talking point with many able to recall some of the excellent goals scored on that day.
---
12/12/06
Croeso i'r newydd ddyfodiad / Welcome Newcomer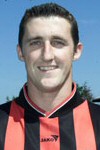 Llongyfarchiadau i John Gwynfor a'i wraig Delyth ar enedigaeth eu plentyn cyntaf sef geneth fach a gyrhaeddodd am bump o'r gloch bore Sadwrn! Geneth fach ystyriol iawn yn cyrraedd mewn da bryd i'w thad chwarae yn y gêm ar Y Traeth b'nawn Sadwrn! Er yr holl gynnwrf a diffyg cwsg, cafwyd y nawdeg munud dibynadwy arferol gan John. Pob dymuniad da i'r tri.

Congratulations to John Gwynfor and his wife Delyth on the birth of their first child –a daughter who arrived at 5a.m. on Saturday morning! What a very considerate young lady allowing plenty of time for her father to take part in the clash with Cwmbran at the Traeth on Saturday afternoon! Despite the upheaval, excitement and lack of sleep, John turned in his usual dependable ninety minutes. Best wishes to all three.
---