09/01/15
Chwarae Teg / Fair Play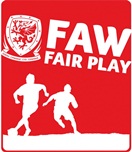 Yn ôl y ffigyrau a rhyddhawyd tan ddiwedd Rhagfyr, mae Port wedi disgyn un safle yn y Tabl Chwarae Teg. Bellach maent yn yr ail safle tu ôl i Llandudno, a dyma'r unig glybiau sydd heb dderbyn cosb cerdyn coch y tymor hwn. Mae Port wedi hel 24 o gardiau melyn, ac ychwanegwyd nifer o rhain ym mis Rhagfyr –rhai ohonynt yn ddigon amheus ond wedyn dyna fyddai pob clwb yn tueddu i ddweud!- a dyna sy'n gyfrifol am golli'r safle ar y brig.
Un ffaith ddiddorol am y Tabl Chwarae Teg ydy fod y pump uchaf –Llandudno, Porthmadog, Caernarfon, Cegidfa a Chaersws- yr un pump sydd yn arwain Tabl Huws Gray ond nid yn yr union drefn. Fel ddywedodd Aesop yn ei Chwedlau enwog, 'Gwers y stori fach hon ydy ......

Port have slipped down one place in the Fair Play League in figures released up to the end of December. They are now placed second behind Llandudno and these are the two clubs who are yet to pick up any red cards this season. Port have collected 24 yellow cards and a clutch of those came during December – some rather questionable but then most clubs would say that wouldn't they!- which accounted for the loss of top place.
One interesting fact about the Fair Play Table is that the top five in the table -Llandudno, Porthmadog, Caernarfon, Guilsfield and Caersws- are the same five though not in the same exact order as the Huws Gray Table itself. As Aesop once famously asked in his fables 'The moral of this story is .....
---
08/01/15
Rhagolwg/Preview: LLANIDLOES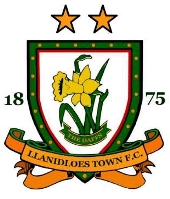 Bydd Port yn croesawu Llanidloes i'r Traeth pnawn Sadwrn. Y tro diwethaf i'r ddau gyfarfod yn ôl ym mis Medi enillodd Port yn gyfforddus o 5-0 gyda pum sgoriwr gwahanol.
Dal yn y tri gwaelod mae Llanidloes, yn dilyn rhediad gwael lle collwyd wyth gêm yn olynol a hyn a'u perswadiodd i newid rheolwr gyda Mike Barton yn cymryd lle Clive McNamee. Mae cyn rheolwr Cegidfa wedi cael cychwyn da iawn yn y swydd gyda tair buddugoliaeth mewn pum gêm. Curwyd Y Fflint o 3-0 ac i ddilyn, buddugoliaeth fawr o 5-2 dros Dinbych a churo Penycae hefyd. Methwyd cadw'r rhediad i fynd wrth i Gaersws eu curo o 3-0 mewn gêm ddarbi o flaen torf o 562. Ond yn amlwg mae yna ysbryd newydd yn y clwb gyda'r awydd i frwydro er mwyn cadw eu lle yn yr HGA fel y gwnaed llynedd. Eu prif sgoriwr ydy Jamie Breese sydd wedi rhwydo deg o goliau y tymor hwn.
Bydd Port yn anelu i ail danio o flaen y gôl ar ôl sgorio ond unwaith yn y dair gêm ddiwethaf. Ond ar yr un pryd cadw'r perfformiadau amddiffynnol ardderchog i fynd. Mae Craig Papirnyk wedi dweud fod yna broblem gyda anafiadau i Iwan Lewis ac Iddon Price yn dilyn y gêm yng Nghonwy. Golyga hyn y bydd yn dibynnu ar y cryfder sydd yn ei garfan at bnawn Sadwrn.

Port will be welcoming Llanidloes Town to the Traeth on Saturday. The last meeting between the two clubs took place back in September when Port gained a convincing away victory by a comfortable 5-0 margin with five different scorers.
Llanidloes remain in the bottom three in the table following a disastrous run of eight straight defeats which persuaded the club to make a change of team manager and Mike Barton was promoted to replace Clive McNamee in the hot seat. The former Guilsfield manager has had an excellent start with three wins in the last five games. They beat Flint by 3-0 and followed that up with a bumper 5-2 win over Denbigh Town and another victory over Penycae. They failed to continue the run in their last game against local rivals Caersws in front of a great holiday crowd of 562, going down by 3-0. There is however clearly a new spirit at the club and like last season will fight hard to retain their HGA status. Their leading scorer is Jamie Breese who has netted ten goals this season.
Port will be looking to regain their goal touch after only netting once in their last three games and at the same time keep up their strong defensive performances which have brought three clean sheets in the last four games. Craig Papirnyk reports injuries to Iwan Lewis and Iddon Price after the visit to Conwy which means, on Saturday he will be relying on the strength of the squad he is building.
---
05/01/15
SYLWADAU CRAIG / CRAIG'S COMMENTS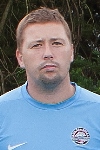 Craig Papirnyk yn edrych yn ôl ar y penwythnos.

Craig Papirnyk takes a look back at the events of the weekend

Harvey
We received news that Harvey has been voted the league's player of the month and I congratulate him on this, Harvey is having an outstanding season, Captain of the side and has really been leading the way with his stand out performances which for me have been week in, week out, he underwent another hip operation which seen him miss pre-season and the start of the league campaign but he has come back as strong as ever and is a crucial member of the squad.

Last Saturday
Another clean sheet for Harvey and the side at Conwy Saturday, I was pleased with this, it's something we've tried to work on since the Penycae game. We started the season with a good defensive record and I feel we are getting back to that form again only conceding 2 from the last 4 games and keeping 3 clean sheets with 2 of those games away from home. But on the other hand getting the goals has become a problem in recent weeks and it's not for lack of trying, we have created plenty of chances but seem wasteful and inexperience in the final 3rd is beginning to show. I am certain that one game soon the chances we are creating are all going to be converted and as long as we remain tight as a unit I can't foresee goals being a problem for long for us, especially with the quality we have.
Conwy who are a team of experienced players really fought hard against us. We had the majority of play with them trying to catch us on the break and the 1st goal was always going to be crucial for both sides unfortunately for us it never came. Although Conwy had chances I never really felt they would get a goal against us and as the game went on we continued to create good opportunities to take the lead but just couldn't get that 1st goal, much to our disappointment, coming away with a point but a point all the same and progression as a squad with another week passing.

Injuries
Sadly, we also picked up some injuries during the game, Iwan Lewis was chopped down and for me the tackle was a red card, rather than yellow. Iwan is lucky not to break his leg but the full extent of the damage is still not recognised as the swelling to his lower right leg is that bad he cannot be assessed, he will be out for a few weeks at least and we will know more in due course. Iddon Price was another to pick up an injury in the opening half, he felt a tweak in his groin and we will be assessing his injury this week ahead of Saturday home tie to Llanidloes.

Travelling support
I'd like to thank the travelling support who could be heard loudly in Conwy, your support is fantastic and has been all season home & away. I can't thank you all enough, only tell you how much we all appreciate it. See you all Saturday for more of the same and hopefully some goals for you all to cheer for. Come On Port.

Thanks,
Paps
---
05/01/15
Llongyfarchiadau Richard / Congratulations Richard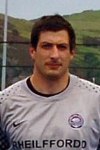 Llongyfarchiadau i'n golwr Richard Harvey sydd wedi'i enwi yn Chwaraewr y Mis, Charisma Trophies am fis Rhagfyr. Mae'r anrhydedd yn gwbl haeddiannol i chwaraewr sydd wedi chwarae'n arbennig o dda yn ystod y tymor hwn. Ar ôl colli llawer o'r tymor diwethaf oherwydd anaf cafodd llaw driniaeth ac ers dychwelyd mae Richard wedi bod ar ei orau. Ni gurwyd Richard mewn dwy o'r bedair gêm yn ystod Rhagfyr a dros y tymor mae wedi bod yn ddiguro mewn wyth o gemau.

Congratulations to our goalkeeper Richard Harvey who has been named Charisma Trophies Player of the Month for December in the HGA. The award is well deserved for a player who has been in outstanding form this season. Plagued by injury last season Richard has been in the form of his life since returning to fitness following an operation. He kept clean sheets in two of the four December games and over the season has kept a total of eight clean sheets.
---
29/12/14
Ceisiadau am Swydd Allweddol / Applications for Key Appointment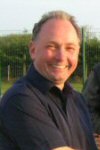 Mae CPD Porthmadog yn gwahodd ceisiadau am Swyddog Datblygu Busnes llawn amser (cliciwch isod am fanylion).Mae hyn yn dilyn addewid diweddar Phil Jones i'r cefnogwyr, "Dewch efo ni mae cyfnod cyffrous o'n blaen a bydd mwy o newyddion da ar y ffordd yn fuan."
Llwyddwyd i sicrhau grant o £10,000 oddi wrth Cartrefi Cymunedol Gwynedd (caiff ei weinyddu gan Mantell Gwynedd) tuag at y swydd uchod a bydd y clwb yn sicrhau y gweddill. Mae gan CCG llawer iawn o dai ym Mhorthmadog gan gynnwys Pensyflog, Isgraig a Heol y Parc. Mae pethau yn dechrau symud, nid yn unig ar y cae ond oddi arno!
Fel y gwyddoch gosodwyd paneli solar ar do y Clwb Cymdeithasol yn ddiweddar a thrwy ddefnyddio yr ynni a gynhyrchir ar gyfer ein anghenion trydan ein hunain a gwerthu rhywfaint i'r Grid Cenedlaethol, bydd yn golygu bod y Clwb £5,000 y flwyddyn ar ei ennill dros yr 20 mlynedd nesaf.
Yn ogystal daw y benthyciad gwreiddiol a dderbyniwyd yn 2007 ar gyfer adeiladu y Clwb Cymdeithasol i ben yn ystod 2015 ac bydd hyn yn golygu arbediad sylweddol arall caiff ei ddefnyddio i ddatblygu'r busnes a'r cyfleusterau.
Mae y cynlluniau hyn yn ymgais i geisio cynhyrchu mwy o incwm a gwneud y cwmni yn llawer mwy cynhaliol. Mae'r Bwrdd wrthi yn datblygu rhai o'i gynlluniau eraill hefyd ac bydd mwy o wybodaeth ynglyn a rhain maes o law. Cliciwch yma i weld yr hysbyseb ar gyfer y swydd.

CPD Porthmadog are inviting applications for a full time Business Development Officer (click below for details). This follows chairman Phil Jones's recent promise to supporters that "We could well be on the verge of some really exciting times at the Traeth and more will be revealed in due course." The club is now moving to make a really important appointment.
The club has secured a £10,000 grant from Gwynedd Community Housing -that owns several properties in Porthmadog including Pensyflog, Isgraig and Heol y Parc- to appoint a Business Development Officer. The community fund is administered by Mantell Gwynedd and the balance will be met by the Club itself. Things, therefore, off the field, are now moving as quickly as on it!
As you may know a number of solar panels have been laid on the Clubhouse roof and the savings of being able to use electricity generated and contributing to the National Grid will ensure an additional £5,000 a year bonus over a 20 year period.
Also the original loan taken out in 2007 to build the Clubhouse ends during 2015 that will lead to substantial savings that can also be re-invested by the club in its new business projects and to improve facilities.
All these initiatives aim to make the club more financially sustainable over the coming years. Work is still going ahead on other projects that are being developed and there will be more information about these later on. Click here to see the job advert.
---
01/01/15
Tote: Dim enillydd ETO! / Tote: Another Rollover!
Y rhifau lwcus yn y Tote Mis Rhagfyr oedd 01 + 28. Nid oedd enillydd am y 5ed mis yn olynol, hyn i'w gadarnhau. Bydd y wobr £1860 yn cael ei ychwanegu at gyfanswm mis Ionawr. Bydd rhaid gwneud unrhyw gais erbyn 8yh nos Wener 9fed Ionawr. Bydd y rhifau ar gyfer mis Ionawr yn cael eu tynnu nos Wener 30ain Ionawr, yn sesiwn wythnosol Bingo Clwb Cymdeithasol Clwb Pêl-Droed Porthmadog yn Y Ganolfan.

The winning numbers in the Porthmadog Football Social Club Monthly Tote for December were 01 + 28. Subject to confirmation there were No Winners for the 5th consecutive month, and therefore the prize £1860 will be added to the January total. Any claims must be made by 8pm on Friday 9th January. The January Tote will be drawn on Friday 30th January, at the weekly Porthmadog Football Social Club Bingo at Y Ganolfan.
---
01/01/15
Rhagolwg / Preview: v Conwy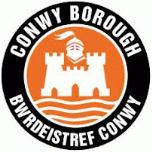 Blwyddyn Newydd Dda i gefnogwyr y clwb. Bydd Port yn teithio i Gonwy pnawn Sadwrn am gêm gyntaf 2015 ar Y Morfa. Ar ôl gorffen yn ail llynedd roedd Conwy ymysg y ffefrynnau i ennill dyrchafiad eleni ond, er waethaf eu rhediad da yng Nghwpan Cymru, cymysg fu'r perfformiadau yn y gynghrair. Arweiniodd y tan gyflawni yma at newid rheolwr gyda cyn chwaraewr Port Aden Shannon yn cymryd lle Darren Moss. Erbyn hyn maent yn y 10fed safle yn y tabl ac yn eu gêm ddiwethaf colli o 3-2 mewn gêm agos yng Nghaergybi wnaeth Conwy. Heb os eu canlyniad gorau o'r tymor oedd hwnnw ar yr Ofal lle curwyd y Cofis o 2-1 gyda Mike Thompson, a chwaraeodd 10 gêm dros Port yn 2009, yn sgorio'r gôl holl bwysig.
Er waethaf perfformiadau da dychwelyd yn waglaw o'r Morfa wnaeth Port ar eu dau ymweliad diwethaf. Y tro hwn y gobaith ydy cysoni canlyniad a pherfformiad. Y newyddion da ydy fydd Craig Papirnyk yn dewis o garfan lawn, ar wahân i Gerwyn Jones. Sylw Craig oedd, "Rwy'n gobeithio fod yr hogiau wedi dysgu o'u perfformiad ail hanner yn erbyn Caernarfon ac y tro yma yn cychwyn fel y gwnaethant orffen y tro diwethaf. Yn bendant yr hyn fyddai'n edrych amdano ydy gwell safon ar y bêl a mwy o hyder yn y traean olaf o'r cae." Amdani Port.

A Happy New Year to all Port supporters. For the first game of 2015 on Saturday we will be travelling to Conwy to take on the Borough at Y Morfa in a rearranged fixture. Conwy, last season's runners-up, started the season as one of the favourites for promotion. But, despite enjoying a good Welsh Cup run, their league form has been mixed. Underachievement led to a parting of the ways with manager Darren Moss and former Port forward Aden Shannon is now in charge. They are now in 10th place in the table and in their last game they suffered a narrow 3-2 defeat at Holyhead. Unquestionably their stand out performance this season has been the rare defeat inflicted on the Cofis at the Oval. The decider in the 2-1 win came from Mike Thompson, a player who made 10 starts for Port in 2009.
Port, despite good performances, have returned empty handed on their last two visits to the Morfa and they will be hoping this time round to match performance with the right result. Craig Papirnyk has reported that he will, apart from Gerwyn Jones, have a full squad to choose from. He commented "I hope the lads have learnt from the 2nd half performance against Caernarfon and start this game how we finished the last. Definitely something I will be looking for is more quality on the ball and conviction in the final 3rd." Go for it, C'mon Port!
---
30/12/14
Sylwadau Craig /Comments from Craig

Isod gwelir rhai sylwadau gan Craig Papirnyk ynglyn a nifer o bynciau -y datblygiadau diweddaraf yn y clwb, y gêm fawr pnawn Sadwrn a hefyd edrych ymlaen at y gêm yn erbyn Conwy pnawn Sadwrn nesaf. Diolch i Craig am gymryd yr amser i wneud hyn.

Below Craig Papirnyk takes time out to comment on a range of topics –latest developments at the club, last Saturday's big game and a look ahead to Saturday's game at Conwy.

Latest Developments
Firstly, I'd like to congratulate Phil and everyone at the club for their continued hard work off the pitch, from the solar panels to the recent news about the club's business development officer, it is all fantastic and my staff and players are all appreciative of all the hard work that volunteers put in to ensure this club continues to grow.

Saturday's Derby
Saturdays game against Caernarfon was a great encounter and witnessing so many people at the Traeth was great, I take my hat off to all of the volunteers, from the ladies in the canteen and bar and stewards around the ground, I think the day went really well and proves that Porthmadog is and always will be a big club, many thanks to you all.
The 1st half we were very disappointing and I wouldn't have had any complaints had we'd of been behind at half time, Harvey and the back four had a massive part to play in keeping it at 0-0 !! The lads just didn't get going, we were wasteful in possession going forward and I felt we showed Caernarfon far to much respect, the Cofis' team is full of experience and something we lack and this showed in the opening half especially playing in front of a big crowd.
From the off in the second half we were more relaxed and started to play the football that we have been all season , we kept the ball and moved it with pace left to right , we had control of the game when Darren's great individual goal went in , which I feel was against the run of play, but we showed character to keep going and got a deserved equaliser soon after, and I'd say it was one of the best team goals all season, finished by Stu who is really finding his feet at this standard now.
The introduction of Rob Evans gave us more pace in midfield and it was nice to see Rob playing with confidence, carrying the ball well after a long period out and struggling to regain his fitness and confidence. We continued to press all of the second half and we just didn't get that luck or run of the ball in the final 3rd, although I felt Josh's goal was over the line, it stuck in the mud which restricted him getting a clear swing at it, the winning goal you just have to take you hat off , a 35 yard strike against Harvey would always have to be a 'Worldie' and Jay Gibbs's effort certainly was that, the slight deflection only helped it come down quicker but the strike was always going on target.
The positive for me is that we continued to push after the goal and created chances to equalise. It wasn't to be but overall I am very pleased with our second half performance, the desire and fight was clear to see and this young squad is improving every week and will continue to do so with time & experience from games like this.

Looking Ahead
On to Conwy this week and another tough game for us, I will be looking forward to it Saturday as I hope the lads have learnt from the 2nd half performance against Caernarfon and start this game how we finished the last! Definitely something I will be looking for is more quality on the ball, and conviction in the final 3rd. It will not be an easy game but I am hopeful if we play our way we will come away with all 3pts and with another full squad to choose from, only Gerwyn absent who will return in January, we are in a good place with all these tough fixtures to play going into the new year.
I would like to wish all of the committee members, volunteers and supporters a Happy New Year and may it be a prosperous one for us all. Come On Port!

Thanks,
Paps
---
27/12/14
Gêm Ymlaen!! / Game ON!!
Mae Darbi Fawr Gwynedd ar y Traeth heddiw yn bendant ymlaen.

Today's Gwynedd Derby at the Traeth is definitely ON.
---
24/12/14
Rhestr Flynyddol Dave Jones / Dave Jones's Annual Awards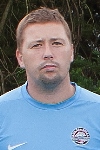 Mae ein rheolwr Craig Papirnyk wedi derbyn cydnabyddiaeth haeddiannol yn rhestr flynyddol Dave Jones yn y Daily Post heddiw. Cafodd ei enwi 'y rheolwr i gadw llygad arno'. Yn ei dymor cyntaf yn sedd y rheolwr ar Y Traeth mae wedi creu argraff fawr iawn. Gyda Craig ond yn 30 oed mae hyn yn ei gadarnhau fel un o'r rheolwr ifanc gorau yng Ngogledd Cymru.
Daeth enwebiad arall i CPD Porthmadog hefyd, gyda'r wefan yn cael ei henwi yn 'Wefan Orau'. Diolch Dave mae'n gydnabyddiaeth o'r gwaith caled sydd ei angen i gynnal gwefan dros nifer fawr o flynyddoedd.

Our manger Craig Papirnyk has received deserved recognition as the 'Manager to Watch' in Dave Jones's annual Pyramid Honours List in today's Daily Post. In his first season in the manager's seat at the Traeth he has made a huge impact on the club and at only 30 years old he has confirmed himself as the best young manager around.
Further recognition for CPD Porthmadog came with this website being named as the 'Best Website'. Thanks Dave as a pat on the back is a welcome reward for the hard work involved in maintaining a website over a long period of time.
---
23/12/14
Y Ddarbi Fawr / The Big Derby

Ar Y Traeth fydd y gêm fwyaf yng Ngwynedd dros benwythnos Gwyliau'r Nadolig, pan fydd Caernarfon yn chwarae Port. Disgwylir torf fawr i weld y clybiau sydd yn 3ydd a 4ydd yn ceisio cadw'r pwysau ar Llandudno ar y brig.
Mae'r ddau glwb wedi cyfarfod eu gilydd ddwywaith yn barod gyda'r Cofis yn ennill yn gyfforddus yng Nghwpan Cymru. Nhw felly fydd y ffefrynnau i ennill pnawn Sadwrn. Nhw enillodd y gêm gynghrair hefyd o 1-0 ond byddai'r Caneri mwyaf un llygeidiog yn cyfaddef eu bod wedi haeddu dim o'r gêm wrth i Port ymosod yn ddi-baid drwy gydol yr ail hanner. Bydd pnawn Sadwrn yn gyfle i wneud yn iawn am hyn. Methodd Caersws na Chegidfa rhwydo yn ein herbyn yn y ddwy gêm ddiwethaf, er y newidiadau yn yr amddiffyn. Bydd angen aros yn gryf eto yn erbyn blaenwyr fel Jamie McDaid a Darren Thomas.
Bydd gan Port hefyd, yn Josh Davies, un o'r sgorwyr mwyaf cyson yn yr Huws Gray ond efallai mae yng nghanol cae bydd y gêm hon yn cael ei phenderfynu gyda Ceri James i Port a Kevin Roberts i Gaernarfon yn chwaraewyr allweddol. Bydd y ffaith fod mwyafrif chwaraewyr Caernarfon hefyd wedi chwarae dros Port yn ychwanegu a densiwn y gêm ddarbi lleol hon. Dyma ichi gêm chwe phwynt ac o'r pwys mwyaf i'r ddau glwb.
Dewch i'r Traeth i gefnogi'r hogiau cyfle ichi ddod dros gormodedd y Nadolig . Amdani Port!

The biggest game in Gwynedd on this Christmas Holiday weekend will be at the Traeth on Saturday, when Caernarfon are the visitors. A bumper crowd is expected for this Gwynedd Derby as the 3rd and 4th placed clubs continue their chase of leaders Llandudno.
The two clubs have played each other twice already with the Cofis gaining a convincing Welsh Cup win. This will make them favourites on Saturday. They also won the league fixture at the Oval but even the most dyed in the wool Canary will admit that they were very fortunate to record a 1-0 score given that they were totally outplayed in the second half. Saturday will be the opportunity for Port to even things up and they will be fully aware that only their best will be good enough to achieve this. The Port defence, despite putting out different formations, have kept clean sheets against strong opposition in the last two games and they will need to be strong again to keep out an attack line containing Jamie McDaid and Darren Thomas.
The Port line-up will also feature one of the league's leading scorers in Josh Davies but this game could well be decided by what happens in midfield and here Ceri James for Port and Kevin Roberts for Caernarfon could well be the game's key players. The fact that most Caernarfon players have also played for Port will only add a further edge to the intensity of a local derby. This is a six pointer and vitally important for both clubs.
Get yourself out after the Christmas excesses and support the lads. C'mon Port!
---
23/12/14
Gwobr Fawr yn y Tote / Bumper Tote Prize
Cofiwch fydd y Tote Misol nesaf yn un MAWR gan fod y wobr wedi'i chario drosodd o'r ddau fis blaenorol. Bydd y rhifau lwcus yn cael eu tynnu nos Wener 2ail Ionawr 2015, yn sesiwn Bingo Clwb Cymdeithasol Clwb Pêl- Droed Porthmadog yn Y Ganolfan. Cewch ddewis eich rhifau 'Lwcus' yng Nghlwb y Traeth adeg y gêm pnawn Sadwrn.

Don't forget the next Monthly Tote will be a triple ROLLOVER. The next draw will take place on Friday 2nd January 2015 at the weekly Porthmadog F C Social Club Bingo held at Y Ganolfan. You can enter the draw by choosing your 'Lucky' numbers in the Clubhouse at Saturday's local derby.
---
22/12/14
Cyflwyno pêl i Josh ac Iwan / Presentation to Josh and Iwan
Cyn y gêm ddarbi ar Y Traeth pnawn Sadwrn bydd Craig Papirnyk yn cyflwyno pêl wedi arwyddo gan y chwaraewyr i gyd i Josh Davies ac i Iwan Lewis. Bydd y cyflwyniad yn nodi y ddwy hatric a sgoriwyd yn ystod y tymor hwn. Sgoriodd Josh deirgwaith yn y gêm gyffrous ym Mhenycae ac un Iwan yn allweddol i'r fuddugoliaeth dros Ddinbych.
Dywedodd Craig am y gêm gyfartal ddi-sgôr yng Nghegidfa , "Roedd yn biti na lwyddon ni i gymryd y tri phwynt, roedd ein perfformiad yn haeddu hynny dwi'n credu gan mae ni gafodd y cyfleoedd gorau, tra gafodd Harvey prin arbediad i wneud."
Wrth edrych ymlaen at gêm fawr pnawn Sadwrn nesaf ychwanegodd, "Bydd angen perfformiad mawr er mwyn cael rhywbeth o'r gem."




Craig Papirnyk will be making a presentation to Josh Davies and Iwan Lewis before kick off in Saturday's derby game at the Traeth. The presentation of a match ball signed by all the players is to mark the hat tricks scored by both players during the season. Josh scored three times in the exciting game at Penycae while Iwan's hat trick was a key part of the comprehensive win at Denbigh.
Commenting on Saturday's goalless draw at Guilsfield Craig said, "It was a shame not to take all three points, I think our performance deserved it as we definitely had more of the chances while I'm not sure Harvey had a save to make."
Looking ahead to Saturday's big game he added, "A big performance will be needed to take something from Caernarfon.
---
19/12/14
Paps a'r Academi / Paps backs the Academy
Isod gwelir ddatganiad y rheolwr Craig Papirnyk yn croesawu apwyntiad Angela Roberts yn Swyddog Gweinyddol yr Academi. Yma mae'n amlinellu ei weledigaeth ar gyfer y clwb a lle pwysig yr Academi yn y patrwm hwn.

Below Craig Papirnyk welcomes the appointment of Angela Roberts to an important role with the Academy. Here he also outlines his vision for the future of the club and the vital part the Academy can play in achieving this:

"The appointment of Angela is fantastic news for the club, we met on Thursday evening for the 1st time and she is a breath of fresh air, I must admit I was in awe when she introduced herself given her past history within the game. I believe we are very fortunate to have her on board not only for her experience and talents but her passion for Porthmadog FC is clear to see , she is what I would call 'a diehard fan' and 'Port through & through', welcome Angela.
Myself and Guy had a very productive meeting with all the coaches and Angela regarding the Academy this week. I would firstly like to thank the coaches for their roles so far in helping maintain the academy for Port and of course Eddie, they all work tremendously hard, working with our next generation of players.
I am and always have been a true believer in youth development; our aim is to attract the best local elite players within the area. We will offer a professionally run Academy, the youth of today are our future. Cai Jones is one example of how an academy can work to benefit the 1st team. He has come through the academy system and into the 1st team, he is now rated one of the best strikers in the league and is still at a young age. Leo Smith, son of Steve Smith our 1st team assistant was at our academy for years and is now on a scholarship at Wrexham FC, proof that our academy can offer. not only 1st team opportunities, but also open pathways in to the professional game.
My philosophy will be something that I want to work through the whole club and that starts with the academy teams. We will work closely with them in the New Year and help move the academy in the right direction and from the youngest age group to the oldest, a style of play will be developed so that a clear pathway is in place for when these players come of age and join the U19s and 1st Team, the link from junior football to senior football will be a smooth one.
I have already introduced a process of inviting a group of U16's to senior training sessions so that they begin to understand and learn in the senior environment, gaining invaluable experience at the same time. I see exciting times ahead indeed for Porthmadog Academy. There will be more news to follow come January with excellent plans in place for 2015 but one thing is for sure as one club we are moving in the right direction."

Thanks,
Paps
---
18/12/14
Amser cyffrous i ddod /Exciting times ahead

"Rwy'n falch iawn i fedru dweud fod y clwb wedi apwyntio Angela Roberts yn Swyddog Gweinyddol i'r Academi", dywedodd y cadeirydd Phil Jones heddiw.
Mae'r Academi wedi bod trwy gyfnod anodd yn ddiweddar ond mae Phil yn hyderus fod hyn yn gychwyn newydd ac mae gan Angela y profiad gweinyddol i roi trefn ar yr ochr weinyddol.
Mae Angela, sydd wedi bod mewn swydd weinyddol gyda'r Gymdeithas Bêl-droed, â phrofiad o bêl-droed ar y lefel uchaf gyda chyfrifoldeb am drefniadau timau grwp oed rhyngwladol merched Cymru, adref a thramor. Yn fwy ddiweddar hi oedd rheolwr cyffredinol tîm merched Lerpwl, pencampwyr Uwch Gynghrair Merched FA Lloegr am eleni.
"Gyda gymaint o brofiad o weinyddu'r gamp ar lefel uchel, meddai Phil , bydd Angela yn gaffaeliad mawr i glwb Porthmadog. Mae gennym grwp o hyfforddwyr ifanc rhagorol yn yr Academi ac mae cael Angela i drefnu'r ochr weinyddol yn mynd i ganiatáu iddynt ganolbwyntio ar hyfforddi."
Ydy hyn yn golygu fod Eddie Blackburn o'r diwedd yn medru gollwng ychydig ar y pwysau gweinyddol mae wedi'i gario am flynyddoedd? Wel dim yn hollol mae'r cefnogwr brwd yn mynd i ddal ati fel Trysorydd yr Academi. Diolch Eddie.
Ychwanegodd Phil, "Bydd sicrhau fod y Academi yn iawn yn gam pwysig tuag at ein amcanion ehangach, wrth inni baratoi i roi sialens go iawn am ddyrchafiad y tymor nesaf. Mae Craig wedi sicrhau fod camau sylweddol wedi'i cymryd ar y cae a byddwn yn mynd o ddifri am y Drwydded Ddomestig y tymor nesaf. Mae Angela yn barod â phrofiad o'n harwain at y Drwydded a bydd hi ac Eddie yn ein harwain y tro hwn eto.
Mae cyfnod cyffrous o'n blaen, dewch efo ni gan bydd mwy o newyddion da ar y ffordd yn fuan.

A very pleased Phil Jones was able to announce today, "I am delighted that the club have been able to appoint Angela Roberts as Administrative Officer to the Academy."
The Academy has been through a difficult period lately but Phil is confident that this heralds a great new start and that Angela, with her administrative experience, is the right person to lead the Academy.
Angela having held an administrative post with the FAW, has experience of football at the highest level with responsibility for arrangements for women's Welsh international age group teams both at home and abroad. More recently she has been general manger of the Liverpool Women's team, champions of the FA Women's Super League.
"With such a wide experience in football administration, said Phil, Angela will be a great asset to the Porthmadog Club. We have an excellent group of young coaches at the Academy and having Angela to take on the administrative work will allow them to develop the football side of the Academy."
Does this mean that Eddie Blackburn can at last take a rest after carrying so much of the administrative burden for many years? Well not quite this great football enthusiast will continue to serve as Academy Treasurer. Thanks Eddie.
Phil added, "Getting the Academy right will be an important plank in our wider aims of preparing for a serious challenge for promotion. Craig is making huge strides on the pitch and we will now be going for our Domestic Licence next season. Angela, who has previously been successful in helping us secure the Licence, will again lead together with Eddie and preparations are already ongoing. "
We could well be on the verge of some really exciting times at the Traeth and more will be revealed in due course.
---
18/12/14
Rhagolwg: Cegidfa / Preview Guilsfield (SY21 9D)

Pnawn Sadwrn fydd Port yn teithio i Cegidfa, y clwb sy'n ail yn y tabl, ar gyfer yr ail o dair gêm anodd iawn ym mis Rhagfyr. Yn dilyn un neu ddau o ganlyniadau siomedig yn ystod yr wythnosau diwethaf roedd y perfformiad yn erbyn Caersws yn un i blesio pawb. Gyda'r tîm cyfan yn cyfrannu, cafwyd hefyd sawl perfformiad unigol da iawn. Roedd yn dda gweld Ceri James yn ôl i reoli o flaen y pedwar yn y cefn a goliau Josh Davies yn dal i ddod. Pan oedd angen amddiffyn yn yr ail hanner gwnaed hyn yn gadarn gyda Richard Harvey yn rheoli'r bocs ac yn gwneud sawl arbediad gwych.
Mae'r ddau glwb wedi cyfarfod ddwywaith -ar Y Traeth- y tymor hwn, gyda Port yn ennill y gêm gynghrair a Cegidfa yn mynd drwodd yng Nghwpan y Gynghrair. Agos iawn oedd hi yn y ddwy gêm gyda gôl Josh Stadnicki, ar ôl 77 munud, yn gwahanu'r ddau yn y gyntaf, a wedyn dwy gôl yn yr hanner cyntaf yn ddigon i sicrhau mynediad i'r ail rownd i Cegidfa. Mae'r clwb o'r canolbarth ar rhediad arbennig. Ers iddynt golli ar Y Traeth ym mis Awst dim ond un gêm arall a gollwyd mewn deuddeg gêm - honno yn erbyn Caernarfon. Adeiladwyd eu llwyddiant ar eu huned amddiffyn gadarn, gyda'r bythol wyrdd Danny Barton a hefyd Rhydian Morris yn barod iawn i wrth ymosod. Gêm i edrych ymlaen iddi ydy hon a gobeithio wnaiff y glaw stopio!

On Saturday Port travel to second placed Guilsfield for the second of a trio of really tough December games. Following something of a form stutter in recent weeks the performance against a strong Caersws team pleased everyone. In what was an excellent all round team performance there were also some outstanding individual performances. It was good to see Ceri James back in his controlling role in front of the back four and good to see Josh Davies maintaining his excellent strike rate. When needed in the second half Port defended really well with Richard Harvey commanding his box and making some top class saves.
The two clubs have already met twice this season at the Traeth with Port winning the league encounter while Guilsfield progressed in the League Cup. Both games were very close encounters with a 77th minute winner from Josh Stadnicki giving Port the three points, while two opening half goals for Guilsfield proved enough to secure entry to the second round. The Guils are on a remarkable run. Since they lost at the Traeth in August they have been beaten only once –by Caernarfon- in 12 league fixtures. Their success has been built around a strong defensive unit with evergreen Danny Barton, together with Rhydian Morris, ready to hit on the break. This a fixture to look forward to and let's hope it stops raining!
---
16/12/14
Wedi'r Gêm: Caersws / Post Match: Caersws
Yn dilyn y fuddugoliaeth dda pnawn Sadwrn dros Caersws cewch wrando ar farn Cai Jones (Porthmadog) a Iwan Williams (Caersws) yn sgwrsio gyda Tommie Collins.



Following Port's good win over Caersws last Saturday you can hear the post match views of Cai Jones (Porthmadog) and Iwan Williams (Caersws) with Tommie Collins
---
15/12/14
Chwarae'n Deg /Fair Play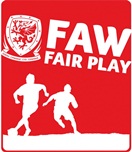 Mae'r ffigyrau Chwarae'n Deg a rhyddhawyd gan y Gymdeithas Bêl-droed hyd at ddiwedd Tachwedd yn dangos fod Porthmadog yn dal i arwain tabl yr HGA. Hyd yn hyn ni dderbyniwyd yr un cerdyn coch gan yr un chwaraewr o Port, gyda chyfri'r cardiau melyn yn 15. Yn dynn ar ein sodlau mae Llandudno gyda Chaernarfon yn y drydedd safle. Rhaid canmol y chwaraewyr a'r tîm reoli am y ddisgyblaeth a ddangoswyd. Y bygythiad mwyaf i safle Port ydy'r math o gardiau diangen benderfynodd y dyfarnwr ddangos at ddiwedd gêm pnawn Sadwrn, mewn gêm lle nad oedd gwir angen unrhyw gerdyn.

The Fair Play tables, released by the FAW up to the end of November, show that Porthmadog continue to head the HGA table. To date no Port player has received a red card with the yellow card count now standing at 15. Llandudno are hot on our heels with Caernarfon Town in third place. Well done to players and management on the excellent discipline shown. The main threat to our position will come from the kind of totally unnecessary yellows the ref handed out late on last Saturday. It was the type of game that did not require cards of any description.
---
13/12/14
Dyddiad newydd / New fixture date
Bydd y gêm yn erbyn Conwy yn cael ei chwarae ar Y Morfa ar bnawn Sadwrn, 3 Ionawr gyda'r gic gyntaf am 2.30pm. Gohiriwyd y gêm yn wreiddiol oherwydd fod Conwy yn dal yng Nghwpan Cymru.

The date for the fixture against Conwy Borough at Y Morfa has now been fixed for Saturday 3 January 2015 with a 2.30pm kick off. The game was previously postponed due to Conwy's continued interest in the Welsh Cup.
---
10/12/14
Tommie yn cyfweld Iwan / Tommie talks with Iwan
Medrwch wrando ar gyfweliad ardderchog arall gan Tommie Collins ar Sound Cloud. Yn y ddiweddaraf o'r gyfres mae'n cyfweld yr hogyn lleol Iwan Williams, cyn chwaraewr Port, Y Drenewydd a Llandudno ac ar hyn o bryd gyda Chaersws y clwb sy'n ymweld â'r Traeth pnawn Sadwrn.



Another great Tommie Collins interview can now be found on Sound Cloud. The latest in the series is with local boy Iwan Williams a former Port, Newtown and Llandudno player who is currently with next Saturday's visitors to the Traeth, Caersws.
---
10/12/14
Rhagolwg / Preview: Caersws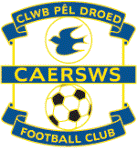 Caersws bydd yn ymweld â'r Traeth pnawn Sadwrn. Yn dilyn y sioc o golli 7-1 yn erbyn Y Wyddgrug yng nghanol mis Hydref, bellach mae Caersws ar rhediad o 6 gêm heb golli, gyda tair o rhain yn gorffen yn gyfartal. Ond y Sadwrn diwethaf sgoriodd y clwb o'r canolbarth wyth gôl wrth guro Rhydymwyn gyda Steve Blenkinsop yn rhwydo pedair gwaith â Caersws bellach yn y 7fed safle yn y tabl a 3 phwynt tu ôl i Port. Yn y gêm ar Y Rec yng Nghaersws roedd ymdrech ail hanner Port ddim yn ddigon ar ôl mynd tair gôl ar 'i hol hi yn yr hanner cyntaf.
Wedi'r gêm agored a'r cynnwrf a gafwyd ym Mhenycae y penwythnos diwethaf, naw gôl a chyfleon am fwy, bydd mwyafrif cefnogwyr Port yn diolch am fuddugoliaeth mewn gêm dynn â mwy a reolaeth ganddynt. Bydd cefnogwyr hefyd yn cytuno efo sylw Craig Papirnyk yn dilyn y gêm, "Ces i'n mhlesio gyda'r ymdrech a'r fuddugoliaeth ond ddylen ni ddim rhoi ein hunain yn y math yma o sefyllfa." Ond mae'n dda gweld Josh Davies ar rhediad mor dda yn rhwydo mewn naw o'r un ar ddeg gêm ddiwethaf, cyfri da i unrhyw ymosodwr.
Medrwn ddisgwyl gêm gystadleuol arall pnawn Sadwrn gyda'r ddau yn edrych i gadw'r pwysau ar Llandudno ar y brig.

Caersws will be the visitors to the Traeth on Saturday. Following the huge surprise of their 7-1 defeat to Mold Alex in mid-October, Caersws are on a six match unbeaten run, with three of these ending as draws. But last Saturday they inflicted an 8-0 defeat on struggling Rhydymwyn with Steve Blenkinsop netting four times for Caersws who are now in 7th place in the table three points behind Port. When the two clubs last met back in August, a second half Port rally proved insufficient after conceding three goals in the opening half.
After the very open game and the excitement of last weekend at Penycae, nine goals and could have been more, most Port supporters would settle for a win in a tighter more controlled game. Supporters would also agree with Craig Papirnyk's post match comment, "I was made up with the effort and win (but) we shouldn't be putting ourselves in these situations." It has, however, been good to see Josh Davies in a great scoring streak, finding the net in nine of the last eleven league games which is an excellent return for any striker.
We can expect a close competitive contest on Saturday as both sides look to keep up the pressure on league leaders Llandudno.
---
08/12/14
TOTE TACHWEDD / NOVEMBER TOTE
Y rhifau lwcus yn y Tote Mis Tachwedd oedd 12 + 39. Nid oedd enillydd, hyn i'w gadarnhau. Bydd y wobr £1370 yn cael ei ychwanegu at gyfanswm Tote mis Rhagfyr. Bydd y rhifau ar gyfer Tote mis Rhagfyr yn cael eu tynnu nos Wener 2ail Ionawr 2015, yn sesiwn Bingo Clwb Cymdeithasol Clwb Pel- Droed Porthmadog yn Y Ganolfan.

The winning numbers in the Porthmadog Football Social Club Monthly Tote for November were 12 + 39. Subject to confirmation there were No Winners for the 4th consecutive month! Therefore the Prize £1370 will be added to the December total. The December Tote will be drawn on Friday 2nd January 2015 at the weekly Porthmadog F C Social Club Bingo held at Y Ganolfan.
---