29/10/12
Tote Mis Hydref / October Monthly Tote
Y rhifau lwcus yn y Tote mis Hydref oedd 02 a 37. Nid oedd enillydd –hyn i'w gadarnhau. Bydd y wobr £660 yn cael ei ychwanegu at gyfanswm mis Tachwedd. Bydd rhaid gwneud unrhyw gais erbyn 8pm nos Wener 2 Tachwedd. Bydd y rhifau ar gyfer Tote mis Tachwedd yn cael eu tynnu nos Wener 30 Tachwedd, yn sesiwn Bingo Clwb Cymdeithasol C.P.D. Porthmadog yn Y Ganolfan.

The winning numbers in the October Monthly Tote were 02 and 37. Subject to confirmation there were No Winners, and therefore the prize £660 will be added to the November total. Any claims must be made by 8pm on Friday 2 November. The November Monthly Tote will be drawn on Friday 30 November at the weekly Porthmadog F.C. Social Club Bingo at Y Ganolfan.
---
25/10/12
Rhagolwg / Preview: v Caersws (HGC)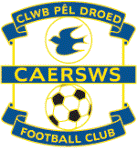 Gyda Port yn dechrau rhoi rhediad at ei gilydd mae'r toriad am gêm Gwpan y Gynghrair yng Nghaersws ddydd Sadwrn yn amseriad anffodus. Mae Gareth Parry wedi galw yr ymosodwr Mark Jones sydd wedi bod yn sgorio'n rheolaidd i Bwllheli, ac yn awgrymu y bydd yn defnyddio'r gêm i rhoi amser ar y cae i sawl chwaraewr gan gynnwys rhai yn dychwelyd ar ôl anaf. Hefyd yn ôl y rheolwr, "Efallai bydd yna ymddangosiad gan Carl Owen." Os wnaiff hyn ddigwydd bydd yn foment fawr i bawb yn y clwb ar ôl i Carl fod allan am 15 mis wedi iddo dorri'i goes.
Bydd Caersws yn wrthwynebwyr anodd iawn ac eisoes wedi curo Port 4-2 ar y Traeth, gyda'u gallu i daro yn sydyn wedi'i serio ar feddyliau pawb yn Port. Mark Griffiths ydy prif sgoriwr yr HGA gyda 10 o goliau, sydd ddim yn syndod o ystyried y math o wasanaeth mae o'n dderbyn gan Graham Evans. Wedi ennill ond un o'u pedair gêm gyntaf o'r tymor mae'r clwb o'r canolbarth wedi mynd ar rhediad arbennig o saith buddugoliaeth yn olynol. Ennill 8 allan o 11 yw eu record gynghrair gan sgorio 29 gol a gadael ond 8 i'w rhwyd. Yn siwr mae tasg anodd yn aros Port dydd Sadwrn.

With Port at last beginning to put a run together, Saturday's break for a League Cup tie at Caersws is not exactly great timing. Gareth Parry is recalling striker Mark Jones who has been scoring freely for Pwllheli, and has also suggested that he will use the game to give players, including those returning from injuries, time on the pitch. He has intimated that this might be the game when Carl Owen, out for almost 15 months after breaking his leg, puts in an appearance. If this happens it will be the magic moment all Port supporters have been looking forward to seeing.
Caersws will be very tough opponents, having already beaten Port 4-2 at the Traeth and their ability to hit on the break will be engraved on Port minds. Mark Griffiths is the HGAs leading scorer with 10 goals which is not surprising considering the supply of accurate passes he receives from Graham Evans in midfield. The mid-Wales club are in a run of super form, having only recorded one win in their first four games of the season, they have gone on to win their last seven league games. They have recorded 8 wins in their 11 league games being beaten only twice and impressively they have scored 29 goals conceding just eight. Clearly an exacting task awaits Port on Saturday.
---
24/10/12
Swydd newydd i Gareth / New appointment for Gareth
Llongyfarchiadau i Gareth Parry sydd yn cychwyn ar swydd (ddyddiol!) newydd. Mae Gareth wedi'i apwyntio yn Rheolwr Cyflawni Iechyd, Gofal Cymdeithasol a Lles i Fôn a Gwynedd. Cynt roedd yn Gydlynydd Prosiect Ceidwaid Chwarae Conwy, Gwynedd ac Ynys Môn. Dymunwn yn dda i Gareth yn ei swydd newydd.

We congratulate Gareth Parry who is starting a new (day!) job. He has been appointed Health, Social Care and Well-being Delivery Manager for Gwynedd and Anglesey. Previously Gareth was the Play Ranger Project Coordinator for Conwy, Gwynedd, and Anglesey. We wish him well in his new appointment.
---
23/10/12
Llion Jones yn arwyddo / Llion Jones joins Port
Mae Porthmadog wedi arwyddo Llion Jones chwaraewr canol cae 22 oed o glwb Caernarfon. Yn flaenorol bu Llion yn chwarae i CPD Llanfairpwll.

Porthmadog have signed Llion Jones a 22 year-old midfielder from Caernarfon. Llion also previously played for Llanfairpwll FC.
---
22/10/12
Academi yn croesawu Airbus / Academy play Airbus
Roedd yna fuddugoliaeth dda o 4-2 i'r tîm Dan-16 ar y Traeth fore Sul gan guro Airbus a oedd gynt ar rhediad diguro. Dim mor ffodus i'r hogiau Dan-12 a gafodd buddugoliaeth dda wythnos diwethaf ond ddoe yn colli i tîm Dan-12 Airbus. Gellir cael mwy o fanylion drwy glicio ar 'Academi yn y fwydlen.

There was a good 4-2 win for the U16s at the Traeth on Sunday, beating the previously unbeaten Airbus U16s. Not so lucky for the U12s who following a good win at Bala last week were defeated by their Airbus counterparts. As usual further details can be found by clicking on 'Academy' in the menu.
---
21/10/12
Port y codi tri lle / Port up three places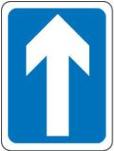 Mae'r fuddugoliaeth ddydd Sadwrn, y 3ydd yn olynol, yn codi Port i'r 9fed safle. Roedd dwy gôl dda yn yr hanner cyntaf yn ddigon i sicrhau'r pwyntiau. Port wnaeth reoli'r hanner gyda'u chwarae celfydd yn creu nifer o gyfleoedd rhagorol ar gae oedd wedi'i wella'n sylweddol dros y 12 mis diwethaf. Roedd angen gwahanol math o reolaeth yn yr ail hanner wrth i Penycae godi eu gêm yn gorfodi Port i amddiffyn am gyfnodau. Gwnaed hyn yn lwyddiannus gan rhwystro Penycae rhag sgorio, a hynny heb i Richard Harvey orfod arbed llawer.

Saturday's win at Penycae lifts Port three more places in the table to 9th. Two excellent first half goals proved enough to secure the points. It was a half which Port dominated with excellent approach play resulting in a clutch of excellent chances on a good surface which has been improved dramatically in 12 months. The second half showed a different kind of control as Penycae raised their game and Port were required to defend far more. This they did successfully to secure another clean sheet with Richard Harvey only rarely being called into action.
---
21/10/09/12
Dave Jones yn ymateb i Gerallt / Dave Jones replies to Gerallt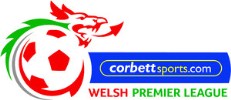 Isod gweler ymateb Dave Jones i erthygl Gerallt a ymddangosodd yn y rhaglen (gêm Rhuthun). Mae'n dda gweld fod Dave Jones yn hapus i weld dialog o'r fath yn datblygu, sydd yn dda i bêl-droed yn y gogledd. A does dim amheuaeth fod y wefan hon yn hapus iawn i ymuno yn y trafod! (Atgynhyrchwyd erthygl Gerallt yn llawn gan Dave Jones yn ei flog ar http://blogs.dailypost.co.uk/northwalesfootball/2012/10/panned-by-porthmadog.html )

MY recent article in the Daily Post and on this blog about what I believe the Welsh Premier League needs certainly caused quite a stir!
Porthmadog FC, in particular, have been emphatic in their opposition to my suggestions and their comments are warmly welcomed.
While their secretary Gerallt Owen is highly critical of my views, I very much respect the fact Mr Owen is a passionate, well thought of supporter of Porthmadog and North Wales football.
I also accept his comments towards my article were in no way personal, and are based footballing issues only. The views of Mr Owen were in Porthmadog's most recent match programme and feature on the club's excellent website www.porthmadog.com
I have no intention of responding to Mr Owen's comments. They are his views and he is entitled to them just as I am entitled to mine.
All I will say is it is refreshing to read a constructively critical opinion on what I have written as opposed to some of the diatribe I was told appeared on Twitter a couple of months back after the world discovered I'd had the gall to name a player from my own country in my five nominations for the Best Player in Europe award. Porthmadog are one of my favourite clubs, they are never afraid to speak out and there is always something interesting to read on their website.
I fully expected my controversial views on the future of the Welsh Premier to attract some reaction. To read Mr Owen's well-thought-out and valid arguments against what I had written was taken very much as a compliment and not an insult.

The above is Dave Jones' response to Gerallt's match programme article. Great to see that Dave Jones is happy to engage in the kind of dialogue which is good for football in north Wales and needless to say this website is always delighted to be involved! (Dave Jones also reproduced Gerallt's article in full on his blog
http://blogs.dailypost.co.uk/northwalesfootball/2012/10/panned-by-porthmadog.html )
---
19/10/12
Dau allan am fis / Two out for a month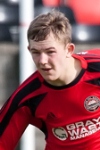 Mae newyddion siomedig am ddau chwaraewr. Mae Josh Banks wedi cael anaf eithaf drwg i'w benglin. Dywedodd Gareth Parry amdano "Mae Andy (ffysio) wedi cael golwg ar Josh a gallai fod yn niwed i'r ligament neu cartilage. Bydd o leiaf mis tan fydd o'n chwarae eto. Mae hyn yn siomedig ofnadwy gan fod o wedi gwneud yn dda iawn yn y sesiynau ymarfer ac yn well fyth yn y gem dydd Sadwrn. Rwy'n gobeithio cael Josh yn ôl yn chwarae cyn gynted a phosibl."
Bydd Gruff Williams, chwaraewr ifanc arall sydd wedi gwneud argraff fawr ar y Traeth, hefyd allan am hyd at fis wedi iddo droi ar ei ffêr.

There is very disappointing news concerning two players. Josh Banks has had a nasty knee injury Gareth Parry said of him, "Andy (the physio) has had a look at him and fears it could be ligament or cartilage damage. He will be out for a month. This is really disappointing as he has been doing very well in training and even better in Saturday's game. I hope to have him back as soon as possible."
Gruff Williams, a young player who has made a huge impression since joining Port, could also be out for up to a month after turning his ankle.
---
19/10/12
Newyddion am chwaraewyr / Player news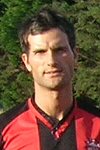 Gyda Mark Jones wedi bod yn chwarae'n rheolaidd i Bwllheli, ac yn cael y cyfle i wella'r ffitrwydd dywedodd Gareth Parry, "Mae Mark wedi bod yn sgorio'n rheolaidd ac rwy'n bwriadu ei alw yn ôl erbyn gem Caersws yn y gwpan wythnos nesa. Bydd y gem yma hefyd yn gyfle i rhoi amser ar y cae i llawer o'r hogiau eraill sydd yn dod nol o anafiadau ac ati megis, Rhys Roberts, Steve Kehoe ac Aaron Richmond."
Mae yna newyddion da am Carl Owen hefyd gyda Gareth Parry yn dweud, "Er nad yw wedi adfer ffitrwydd llawn ar gyfer gêm eto, efallai bydd yna ymddangosiad ganddo yng Nghaersws. Mae wedi bod yn ymarfer gyda ni ers sbel rwan."
Roedd gan y rheolwr newyddion am Gareth Jones Evans hefyd, "Mae Gareth wedi bod yn gweithio'n galed ers dipyn a gobeithio y gwelwn o yn ymarfer yn llawn ac yn chwarae eto erbyn 'Dolig." Mae newyddion hefyd am Marcus Orlik sydd wedi dychwelyd i ymarfer wythnos diwethaf ac efallai y bydd yn barod i chwarae eto yn y flwyddyn newydd.

With Mark Jones having been playing regularly for Pwllheli and taking the opportunity to improve fitness Gareth Parry says, "Mark has been scoring regularly and I will be calling him back for the League Cup tie against Caersws. I will also use the tie to give players like Steve Kehoe, Rhys Roberts and Aaron Richmond who are returning from injury game time."
There is good news concerning Carl Owen. Gareth Parry says of him, "Though he is not yet match fit Carl could make an appearance at Caersws as well. He has been training with us for a while now."
The manager also has news of Gareth Jones Evans, "He has been working hard for some time and we hope that he can return to full training and be playing again by Christmas." Marcus Orlik, the forgotten man, has returned to training last week and he could also be playing by the New Year.
---
17/10/12
Ymateb i awgrym Dave Jones / Responding to Dave Jones' suggestion

Fe wyddai Dave Jones, un o ohebwyr mwyaf ymroddedig y gêm yn y gogledd, wrth gynnig yn y Daily Post (05/10/12) fod clybiau Rhyl a Chaernarfon yn cael dyrchafiad i Uwch Gynghrair Cymru ar sail eu cefnogaeth, ei fod yn siŵr o godi gwrychyn clybiau gweithgar a sefydlog o fewn yr ardal. Mae'n siŵr na fyddai chwaith yn siomi fod ei erthygl yn denu trafodaeth. Os dyna yn wir oedd ei fwriad gallwn dynnu sylw Dave at ddau gyfraniad i Rhaglen y Sadwrn diwethaf ac sydd yn cael eu atgynhyrchu yn adran erthyglau'r wefan hon.
Mae'r erthygl 'Talking Point' yn mynd i'r afael â awgrym Dave Jones, tra fod y llall 'Port and the Welsh Premier Years' yn atgoffa pawb o gyfraniad sylweddol CPD Porthmadog i UGC.

Dave Jones, football grassroots' most committed working journalist, when writing in the Daily Post (5/10/12) urged the fast tracking of Rhyl and Caernarfon into the WPL on the back of their attendances. He must have realised that this would raise a few hackles amongst other hard working and financially stable clubs within the region. Neither I'm sure would he be displeased if his suggestion was to draw a reaction. If that is the case then I can draw Dave's attention to two contributions to last Saturday's Match Programme and which we reproduce in the articles section of the website.
The 'Talking Point' deals directly with Dave Jones's controversial suggestion while the other 'Port and the Welsh Premier Years' serves as a useful reminder of Porthmadog FC's proud contribution to the WPL.

---
18/10/09/12
Rhagolwg / Preview: v Penycae

Daeth tair buddugoliaeth Penycae yn ystod y pum gêm gyntaf o'r tymor ac roedd yn cynnwys sgorio 5 gôl yn erbyn Rhydymwyn. Ers hynny ni chafwyd buddugoliaeth ond sicrhawyd gemau cyfartal yn erbyn Conwy a Llandudno. Collwyd y ddwy gêm ddiwethaf, adref yn erbyn Llanrhaeadr ac wythnos ddiwethaf yn Cefn Mawr.
Apwyntiwyd Simon Sedgwick yn rheolwr wedi iddynt gychwyn yn wael y llynedd, eu tymor cyntaf yn yr HGA. Y tymor yma mae wedi'i codi i ganol y tabl.Ond er fod Penycae dri safle yn uwch na Port yn y tabl, un pwynt yn unig sy'n eu gwahanu. Felly mae gêm ddydd Sadwrn, fel yr un yn erbyn Rhuthun, yn gyfle arall i ddringo'r tabl.
Y tymor diwethaf Port enillodd o 2-1 ar gae Afoneitha gyda goliau gan Rhys Roberts a Darren Thomas. Roedd hon yn gêm arall lle methwyd troi pwysau, yn yr hanner cyntaf, yn goliau a wedyn bu'n rhaid dal ymlaen at y diwedd wedi'i Tim Manuel sgorio i Penycae ar 77 munud.
Mae Penycae yn glwb sydd wedi gweithio'n galed i wella cyfleusterau ond mae'r cae ar lethr sy'n medru bod yn broblem. Mae'r cae yn Ffordd Afoneitha, Penycae, Wrecsam a'r Côd Post ar gyfer Sat Nav ydy LL14 2PE.

Penycae gained their three wins in the first five games of the season, and this included a five goal haul against Rhydymwyn. Since then they have not won a game but there were good draws against Conwy and Llandudno. They have lost their last two games, at home to Llanrhaeadr and away last week at Cefn.
Simon Sedgwick took over as manager after a poor start last season, their first after being promoted from the Wrexham area league. He has this season taken them into mid-table.Though Penycae currently stand three places above Port in the table they have only picked up one more point. This Saturday, like the Ruthin game last week, presents an opportunity to continue to climb the table.
Last season Port edged a 2-1 win at the Afoneitha Ground with goals from Rhys Roberts and Darren Thomas. It was another game where failure to turn first half pressure into goals and left them holding on for the win when Tim Manuel reduced the deficit with a breakaway goal after 77 minutes.
Penycae have worked hard to improve their ground facilities but the pitch has a tricky slope which can cause problems for visiting clubs. The ground is at Afoneitha Road, Penycae, Wrexham and for Sat Nav users the post code is LL14 2PE.
---
15/10/09/12
Penwythnosau rhyngwladol / International weekends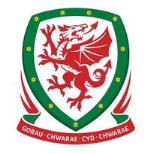 Yn ei erthygl olygyddol yn y rhaglen at ddydd Sadwrn dychwelodd Emyr Gareth at bwnc sydd wedi cael ei godi'n flaenorol ar y wefan. Mae o'n dweud:
"Mae gen i gwestiwn i'r Gymdeithas Bêl-droed: pam fod y gêm yma (a channoedd o gemau eraill ar draws y wlad) cael ei chwarae lai na 24 awr ar ôl i Gymru wynebu'r Alban yng Nghaerdydd?
Mi fyddai'n dipyn o ras i unrhyw un sydd wedi teithio i lawr i gefnogi'n tîm cenedlaethol i gyrraedd yn ôl mewn pryd i weld Port yn chwarae p'nawn 'ma. I ni yn y gogledd, mae'n ddigon gwael eu bod yn trefnu'r gemau Cymru ar nos Wener yn hytrach na b'nawn Sadwrn. Mae caniatáu i'r cynghreiriau drefnu gemau clwb y diwrnod wedyn yn gorfodi llawer i benderfynu rhwng cefnogi eu gwlad neu'u clwb."
Pan godwyd y mater hwn o'r blaen sylw teg Chas Rowland, ysgrifennydd yr HGA, oedd fod dim gwrthwynebiad i glybiau gytuno ac adrefnu gemau Sadwrn i ganol wythnos ar benwythnosau rhyngwladol. Ond os ydym i wneud y gemau rhyngwladol yn gyfleus i'r gynulleidfa ehanga posib rhaid i'r Gymdeithas ei hun weithredu.

In his editorial comment in Saturday's match programme Emyr Gareth returns to a subject which has had a previous airing on the website. He comments:
"I don't want to sound like a stuck record, but I must state again how annoyed I am with the lack of joined-up thinking with regard to domestic fixtures on international weekends. Back in September we played against Rhayader less than 24 hours after Wales played Belgium in Cardiff. Then the following Tuesday, we were forced to play against Holyhead at the same time as Serbia v Wales.
Whilst some of those present at the Traeth that night might count themselves lucky to miss the embarrassment in Serbia(!), surely games in the Welsh pyramid shouldn't be organised to clash with the national team games?
Anyone who travelled to Cardiff for last night's game will have been hard pressed to make it back in time for the Ruthin game . How is that sensible?! Surely it's about time the FAW changed the rules so that there are no domestic matches on/just after international dates. After all, Wales only play 3 international matches on Fridays/Saturdays this season – it can't be that difficult to avoid playing domestic games on those weekends?!"
When the matter was first raised HGA Secretary, Chas Rowland quite fairly responded by saying that clubs, by mutual agreement, could rearrange Saturday games to midweek on international weekends. But if we are to maximise the potential following for Wales matches then it is the FAW not individual leagues who have to act.
---
15/10/09/12
Diwrnod da i'r Academi / Good Day for Academy
Roedd yr Academi yn chwarae yn y Bala bore ddoe (bore Sul). Cafwyd buddugoliaeth dda o 4-2 gan y tîm Dan-12 a gêm gyfartal 1-1 i'r hogiau Dan-16. Mae mwy o fanylion ar gaelar wefan yr Academi. Gellir cysylltu drwy glicio ar 'Academi' yn y Rhestr ar y chwith.

The Academy were playing at Bala yesterday (Sunday) when there was a good 4-2 win for the U-12s and a 1-1 draw for the U-16s. More details can be found on the Academy site which can be reached by clicking 'Academy' in the Menu.


---