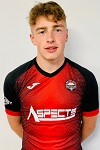 Bydd Port yn teithio i'r Waun pnawn Sadwrn ar gyfer ail Rownd Cwpan JD Cymru.
Cyrhaeddodd y tîm cartre'r rownd yma gyda buddugoliaeth o 4-2 dros Penrhyncoch. Ond yn y gynghrair bu perfformiadau'r Waun yn siomedig, yn ennill unwaith yn eu wyth gêm, gan golli bob un o'u 6 gêm gynghrair ddiweddara'.
Pan gyfarfu'r ddau glwb yn ôl ym mis Awst Port aeth a hi o 4-1 gyda Telor Williams yn rhwydo ddwywaith. Yn dilyn cerdyn coch ar ôl 47munud, bu'n rhaid i'r Waun chwarae efo 10 dyn am y gweddill o'r amser.
Anghyson ydy'r gair gorau i ddisgrifio perfformiadau Port hyd yma, yn chwarae pêl-droed creadigol da ond hefyd, yn cael nifer o ganlyniadau siomedig. Roedd y canlyniad yn Y Wyddgrug yn esiampl o hyn.
Ond rhaid rhoi hyn i gyd o'r neilltu a chanolbwyntio ar sicrhau lle yn Rownd 3.
C'mon Port!!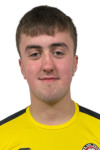 Port will travel to Chirk on Saturday for a 2nd Round tie in the JD Welsh Cup.
The home team reached this round thanks to a 4-2 victory, away at Penrhyncoch. In the league Chirk have struggled this season winning just one of eight league fixtures with their last six ending in consecutive defeats.
When the two clubs met back in August, Port were winners by 4-1 with Telor Williams scoring twice. Chirk were however reduced to 10 men from the 47th minute following a red card.
Inconsistent would be the appropriate description of Port's form this season. There has been some good creatice football but also some disappointing results. The heavy defeat at Mold certainly falls into that category.
That now must be put to one side to concentrate on reaching Round 3 with a revitalised performance.
C'mon Port!!
Llun / Photo: Telor Williams & Gruff Ellis (Chwaraewr y Mis / Player of the Month)
---

Bydd yr Ail-dîm adra unwaith eto pnawn Sadwrn ar gyfer eu 4ydd gêm gynghrair gan groesawu Bwcle i'r Traeth. Bydd y ddau glwb yn edrych am eu buddugoliaeth gynghrair gynta' o'r tymor.
Bydd y gic gynta' am 2.30pm.
Cefnogwch yr hogia'!! C'mon Port!!

The Reserves will be at home again on Saturday for their 4th league fixture when they entertain Buckley Town Res who, like Port, will be looking for their first league win of the season.
Kick off is at 2.30pm.
Support the lads!! C'mon Port!!
---

Dylai cefnogwyr nodi bydd y gic gynta', yn 2ail Rownd Cwpan Cymru yn Y Waun pnawn Sadwrn am 2 o'r gloch. Os bydd yn gyfartal ar ôl 90 munud bydd ciciau o'r smotyn yn dilyn.

Supporters should note, that the JD Welsh Cup 2nd round tie away at Chirk, will kick off at 2pm. In the case of the scored being level after 90 mins, the result will be decided in a penalty shoot-out.
---

Pnawn Sul 15 Hydref bydd gêm rhwng Merched Dan-15 Gwynedd a Merched Conwy yn cael ei chwarae ar Y Traeth. Bydd y gic gynta' am 12 pm a bydd yna DDIM tâl mynediad.

On Sunday 15 October, at the Traeth, Gwynedd Schools Girls U-15 will play their counterparts from Conwy. Kick off is at 12pm and Admission is FREE.
---

Llwyth o goliau ar y Traeth gyda Dinbych yn ennill o 6-4. Hyn er waetha' mynd 3-1 ar y blaen ar ôl hanner awr . Gôl gynnar i'r chwaraewr rheolwr Stuart Rogers a dwy arall gan Deio Hughes a Zac Pike. Ond yn ôl daeth Dinbych yn rhwydo 3 gawith mewn 4 munud cyn yr hanner. Daeth mwy o goliau yn yr ail hanner gyda Iwan Havelock yn rhwydo 4ydd Port ond y 3 phwynt i Ddinbych.

In a high scoring game at the Traeth the Reserves went down 6-4 to Denbigh Town Res That despite a great start, 3-1 up just after the half-hour mark. An early goal for player manager Stuart Rogers was followed by goals from Deio Hughes and Zac Pike. But towards the end of the first half the visitors struck back scoring 3 times in 4 minutes. Further goals in the second half, with Iwan Havelock netting Port's 4th, gave the 3pts to Denbigh.

Port Squad: Kieron John, Iwan Havelock, Mason Lloyd, Stuart Rogers, Aron Catlin Roberts, Dion Williams, Mabon Owen, Deio Hughes, Gethin Roberts, Zac Pile, Aaron Jones, Subs: Huw Evens, John Williams, Osian Evans, Jakub Romanowicz.
---

Ail-dîm DINBYCH bydd yn ymweld â'r Traeth pnawn Sadwrn.
Hon fydd 3edd gêm gynghrair Ail-dîm Port ac unwaith maent adra' ar y Traeth ac yn chwilio am eu buddugoliaeth gynta'. Yn eu gêm ddiwetha' colli'n hwyr oedd eu hanes yn erbyn Ail-dîm TNS mewn gêm gwpan.
Mae'r ymwelwyr, yn barod, wedi chwarae 4 gêm gynghrair yn ennill 2 a 2 yn gyfartal gan guro Ail-dîm Y Waun 3-0 yn eu gem ddiwetha'.
Cefnogwch yr hogia'. C;mon Port!!

DENBIGH TOWN Res will be the visitors to the Traeth on Saturday.
For their 3rd league fixture, Port Res are again at home and looking for a first league victory following a narrow defeat to TNS Res in a League Cup game..
The visitors have already played 4 league games recording 2 wins and 2 draws and in their last game they recorded a 3-0 win over Chirk AAA Res.
Support the boys, C'mon Port!!
---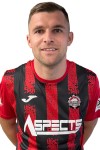 Pnawn Sadwrn bydd Port yn teithio i Barc Alyn, Y Wyddgrug am gêm gynghrair.
Mae clwb Y Wyddgrug ar rhediad da, yn ennill eu 3 gêm ddiwetha' yn olynol gan gynnwys buddugoliaeth o 3-0 dros Bwcle y Sadwrn diwetha'. Yn dilyn y rhediad yma gwelwn fod y clwb wedi codi i'r 4ydd safle yn y tabl wedi ennill 5 a colli 2 o'u 7 gêm gnghrair.
Felly bydd Port yn teithio i gyfeiriad y ffin gan wybod y byddant yn wynebu dipyn o sialens a bydd angen y math o safon a chreadigrwydd yn y chwarae a welwyd yn erbyn Dinbych. Ond, y tro yma gyda'r bonws a ddaw o gymryd y nifer fawr o cyfleon sy'n cael eu creu. Wedyn bydd y cefnogwyr yn brathu llai ar yr ewinedd wrth i 'r gem dynnu at y terfyn!
Y Sadwrn diwetha' bu'n rhaid dibynnu ar Shaun Cavanagh am y ddwy gôL holl bwysig i sicrhau'r 3 phwynt, wrth iddo barhau a'i rhediad sgorio ardderchog.
C'mon Port!

On Saturday Port will travel to Alyn Park Mold for a league fixture.
The Alex are on a good run of form with three straight wins, which includes the 3-0 win over Buckley last weekend. This good run has seen Mold climb the table to a current 4th spot with 5 wins and 2 defeats.
Port will travel knowing that they face a difficult challenge and need to reproduce some of the quality and creative play they showed in the win over Denbigh, with the added bonus of taking a few of the numerous chances made. Supporters would then suffer less from nail biting finishes!
As it turned out, Port relied on Shaun Cavanagh to continue his fine scoring run to provide the goals which secured the 3 points.
C'mon Port!
Llun / Photo: skilful wingman Danny Brookwell.
---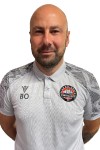 Yn ei nodiadau yn y rhaglen pnawn Sadwrn, datgelodd Craig Papirnyk fod ei is-relowr Ben Ogilvy wedi camu yn ôl o'i rôl gyda'r tîm rheoli, Ymhellach dywedodd fod Ben yn gadael am Awstralia.
Roedd Craig yn hael ei ganmoliaeth o gyfraniad Ben ers iddo ddychwelyd i'r clwb a chwaraeodd iddo rhwng 2008 a 2010:
" Dwi am gymryd y cyfle i ddiolch iddo am ei holl gymorth, cyfraniadau a chefnogaeth yn ystod y tymhorau diweddar. Bu'n gymorth mawr imi a bydd y Ffeinal Ail-gyfle yn parhau yn hir yn y cof! Yn bendant cyfranodd at ein llwyddiant yn sicrhau dyrchafiad. Diolch am bopeth Ben a phob lwc gyda beth bynnag sy'n dod nesa' iti. " Pob lwc Ben, a phob dymuniad da wrth bawb yn y clwb.

In his programme notes on Saturday, manager Craig Papirnyk announced that assistant manager Ben Ogilvy "has stepped away from his role with the management team". He further revealed that Ben will be leaving for Australia.
Craig was fulsome in his praise for Ben's contribution since returning to the club he played for from 2008 to 2010, saying of him:
"I would like to thank him for all his help, contributions and support over the past few seasons. He has been a great help to me and that Play-off Final will live long in the memory! Ben definitely played his partin helping us achieve promotion. Thanks for everything Ben and good luck with whatever comes next for you.
Best of luck Ben and best wishes from all at the club.
---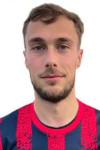 Mae Shaun Cavanagh wedi bod yn taro cefn y rhwyd yn gyson iawn dros yr wythnosau diwetha', gan sgorio ym mhob un o'r 5 gêm ddiweddara'. Bu rhai ohonynt yn ergydion gwych fel ei gôl gynta' yn erbyn Dinbych pnawn Sadwrn.
Hon oedd ei 10fed gôl o'r tymor a dilynodd hyn wrth rhwydo'r gôl i ennill y gêm i Port a mynd a'i gyfanswm, goliau cynghrair a chwpan am y tymor hyd yma, i 11 gôl.
Cychwynodd y tymor ar dân gyda 4 gôl yng Nghwpan Nathaniel MG yn erbyn Llanidloes. Roedd hyn yn cynnwys hatric mewn dim ond 8 munud wrth iddo gael ei hun yn y lle iawn ar yr eiliad gywir i gosbi'r Daffs.
Mae ei gyfanswm yn cynnwys 5 gôl gynghrair, 5 yn Cwpan NMG a un yng Nghwpan Cymru. Hefyd mae'n cynnwys dwy gôl o giciau o'r smotyn ac, ar ddau achlysur, yn rhwydo dwy gôl mewn gêm.
Dal ati i sgorio Cav!!

Shaun Cavanagh has been in fine sriking form in recent weeks finding the net in each of Port's last 5 games. Some have been really spectacular strikes, like his angled shot to open the scoring against Denbigh last Saturday.
This goal took him to double figures for the season so far and he followed this up by adding the winner to take his total in league and cup games to 11 goals.
He made a flying start to the season with 4 Nathaniel MG Cup goals against Llanidloes in the season's opener. This included an 8 minute hat-trick, as he found himself in the right place at the right time to punish the Daffs.
His tally is made up of 5 league goals, 5 NMG Cup goals and 1 in the JD Welsh Cup. Two of his goals have come from spot kicks and his tally include a brace on two occasions.
Keep it up Cav!!
---

Noddwr y Gêm / Match Sponsor: JOHNSONS HOTEL LINEN
Noddwr y Bêl / Match Ball Sponsors: DEWI ROBERTS Adeiladwr / Builder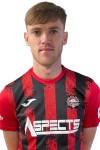 Pnawn Sadwrn byddwn yn croesawu Dinbych am gêm gynghhrair ar y Traeth.
Yn dilyn dyrchafiad o'r Ardal NW mae Dinbych wedi cael cychwyn da i'r tymor a bellach yn y 6ed safle yn y tabl ac ar rhediad da yn ennill tair gêm gynghrair yn olynnol. Buont hefyd yn rhan o gemau cyffrous gyda digonedd o goliau ac, y penwythnos diwetha', yn sicrhau buddugoliaeth o 6-5 dros Bwcle. Mae ganddynt sgorwyr cyson gyda Nathan Brown a Matt Worrall yn rhwydo dwy yr un yn y gem honno yn erbyn Bwcle.
Cyfarfu'r ddau glwb ddiwetha' yn yr Ardal NW, a di-sgôr oedd y gêm ar y Traeth gyda Port, wedyn mewn gêm allweddol yn y râs am ddyrchafiad, yn ennill 3-0 draw yn Nimbych. Pnawn Sadwrn bydd rhaid i Port geisio troi perfformiadau da yn bwyntiau yn dilyn canlyniad siomedig ar Y Morfa, hyn yn dilyn dominyddu meddiant unwaith eto.
C'mon Port!!

On Saturday Denbigh will be the visitors to the Traeth for a Cymru North fixture.
Following promotion from the Ardal NW, Denbigh have made an excellent start to the season and currently are in 6th place in the table and are in good form coming on the back of three straight victories. They have also been involved in some exciting high scoring games none more so than last weekend's 6-5 win over Buckley. They have some dangerous free scoring forwards with Nathan Brown and Matt Worrall netting a brace each against Buckley.
When the two clubs last met it was in the Ardal NW at the Traeth and resulted in a goalless draw. Port won the return contest 3-0 in a vital promotion contest. On Saturday, Port will be looking to turn good performances into points following a disappointing result against Llandudno despite having, once again, dominated possession.
C'mon Port!!
Llun / Photo: Tom Mahoney – MoM Treflyn ar y Morfa / Teflyn's MoM agst Llandudno
---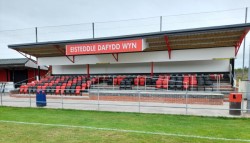 'Mae 'na gêm ar y Traeth. Ti'm 'di bod yna erstalwm .....
A dyna sut y cafodd Idwal ei hun yn cerdded at fynedfa cae'r Traeth ar brynhawn heulog ..... Sylwodd mae Cegidfa oedd y gwrthwynebwyr.
"Dyw sbia' pwy sy' 'ma. Arclwy 'long time no see'.
Gwenodd yn gam ar Stan a'r criw wrth y giat wrth brynu ei docyn a'r raffl anochel. "Cofiwch fod croeso ichi ymuno efo'r pwyllgor Mr. Davies." Llais Stan oedd hwnna, y mwyaf triw ohonyn nhw i'r achos.

Dyfyniad ydy hwn o nofel fuddugol yr Eisteddfod Genedlaethol ym Moduan ym mis Awst. Nofel Alun Ffred, "Gwynt o'r Dwyrain", Mae'r prif gymeriad, y plismon Idwal Davies, yn mynd i'r gêm ar y Traeth,

The above is a quote from the winning novel at this tear's National Eisteddfod at Boduan where the main charater visits the Traeth for the game with Guilsfield.
---

Mae CPD Porthmadog yn cefnogi 'Wythnos Chwarae Teg Cymdeithas Pêl-droed Cymru' a fydd yn rhedeg o ddydd Gwener 22 Medi tan ddydd Sul 1 Hydref ac sy'n atgyfnerthu pwysigrwydd parch cydfuddiannol ar ac oddi ar y cae, ac yn annog lleihad mewn camymddwyn ar y cae.
Mae Côd 'Chwarae Teg CBDC' yn dyrchafu'r neges bwysig o 'Chwarae Teg' drwy gydol bêl-droed yng Nghymru, sydd â'r nod o ysbrydoli Chwaraewyr, Clybiau, Swyddogion y Gêm a Chefnogwyr i gadw disgyblaeth dda ar y cae trwy gadw at Gyfreithiau'r Gêm, yn ogystal i barchu pob aelod o'r teulu pêl-droed yng Nghymru.
Ewch i am fwy o wybodaeth https://faw.cymru/fair-play/

CPD Porthmadog FC are supporting the 'Football Association of Wales Fair Play Week' which will run from Friday the 22nd of September to Sunday 1st of October and reinforces the importance of mutual respect on and off the pitch and encourages a reduction in on-field misconduct.
The 'FAW Fair Play' Code promotes the important message of 'Fair Play' throughout Welsh football, which aims to inspire Players, Clubs, Match Officials and Supporters to maintain good on-field discipline by abiding by the Laws of the Game, in addition to respecting all members of the Welsh Football Family.
You can find more information at https://faw.cymru/fair-play/
---

Mae dyddiad y gêm oddi cartre' rhwng Rhuthun a Port wedi newid i Nos Wener Hydref 27 gyda'r gic gynta' am 7.30pm.

The date of the away fixture against Ruthin Town has been changed to Friday 27 October with a 7.30pm kick off.
---

Canlyniad / Result: Port 2-3 TNS
Aeth Port allan o Gwpan Ail-dimau'r Gogledd wrth i Leighton Brewer rhwydo yn yr amser ychwanegol. Siom i Port, mewn gêm oedd yn edrych fel 'tae'n mynd i giciau o'r smotyn, wedi i'r coch a du frwydro 'nol o 0-2 i 2-2 diolch i goliau gan Elis Puw ac Aaron Jones.

An added time winner by Leighton Brewer for TNS Res put Port out of the Res League North Cup. Disappointing for Por,t in a game which was heading for a penalty shoot-out, after the home side had fought back from a two goal deficit with goals from Elis Puw and Aaron Jones.

Carfan / Squad: Alex Ward-Jones, Iwan Havelock, Kieran Fitzjohn (Deon Hughes), Huw Evens Mason Lloyd, Dion Williams, Mabon Owen ( Osian Evans), Aron Catlin Roberts, Zak Pike, Elis Puw, Aaron Jones. Unused subs: Jakub Romanowicz, Dave Harding, Stuart Rogers.
---

Bydd Ail-dîm TNS yn chwarae Ail-dîm Port pnawn Sadwrn ar Y Traeth.
Y gic gynta' am 1.30pm.
Gêm Rownd 1 o Gwpan y Gynghrair yr Ail-dimau fydd hon.
Pob lwc hogia'! C'mon Port!!

It will be TNS Res for our Reserves on Saturdayat at the Traeth.
Kick off 1.30pm at the Traeth.
This is a Reserves League Cup fixture Round 1.
Good luck lads! C'mon Port!!
---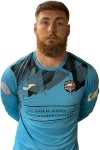 Nos yfory bydd Port yn teithio i Gonwy i chwarae eu 3ydd gêm mewn 7 niwrnod. Mae Llandudno yn dal i chwarae eu gemau cartref ar Y Morfa, cartre' Conwy Borough, yn dilyn cyfnod problemus a arweiniodd at golli y rheolwr Sean Eardley a, fel ry'm yma ar y Traeth yn gwybod, nifer o chwaraewyr.
Dal i edrych am eu pwyntiau cynta' mae Llandudno o dan eu rheolwr ifanc John Haddaway. Tu ôl i'r record yna mae yna ddigon o berfformiadau sydd yn awgrymu na fydd y clwb yn hir cyn dechrau codi pwyntiau. Awgryma canlyniadau fel colli o un gôl yn unig yn erbyn y ceffylau blaen Treffynnon ac Airbus na fydd hon yn gêm hawdd.
Bydd angen i Port ddal i adeiladu ar y fuddugoliaeth dda yn erbyn Gresffordd er mwyn symud i fyny'r tabl.
C'mon Port!!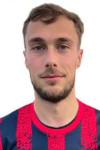 Port travel to Conwy on Friday for their 3rd fixture in 7 days. Our opponents continue to play their home fixtures at the Conwy Borough ground following the upheaval of the summer which, as we are well aware here at the Traeth, led to the exodus of manager Sean Eardley and numerous players.
Llandudno are still looking for their first league win of the season under young amanager John Haddaway. Behind that disappointing record are a number of performances suggesting that the club will not be long before they start picking up points. Odd goal defeats against front runners Holywell and Airbus mean that there will be no easy points available.
Port must look to build on a good away victory aganst Gresford to start moving up tje table.
C'mon Port!!
Lluniau / Photos: Mark Wallace and Shaun Cavanagh
---

Tynnwyd yr enwau ar gyfer Rownd 2 o Gwpan JD Cymru heno
Mae Port, y tro yma, wedi osgoi clybiau'r JD Cymru Premier a byddant oddi cartref yn Y WAUN.
Chwareir y gemau ar Sadwrn 14 Hydref.

The draw for Round 2 of the JD Welsh Cup was made tonight.
PORT have avoided JD Cymru Premier opposition and will be away to CHIRK AAA
The games will be played on Saturday 14 October
---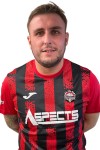 Ar gyfer Rownd 3 o Gwpan Nathaniel MG cafodd Port y gêm anodda' posib' wrth orfod teithio i Groesoswallt i wynebu YSN, pencampwyr, dro ar ôl tro, y Cymru Premier.
Er ei bod yn edrych yn dasg gwbl amhosib mae gan Port ychydig o hanes mewn gemau cwpan gyda'r pencampwyr. Yn ôl yn nhymor 2006/07, a Viv ac Osian yn arwain, cafodd Port dwy ie DWY fuddugoliaeth mewn gemau cwpan dros TNS.
Buddugoliaeth yng Nghwpan y Gynghrair yng nghartre' TNS ar y pryd yn Llansantffraid ac ail-adrodd y gamp yng Nghwpan Cymru ar Y Traeth, yn dilyn ciciau o'r smotyn.
07/11/06 TNS 1-2 Port (Jason Sadler a Les Davies)
03/02/07 Port 2-2 TNS (Ryan Davies yn sgorio goliau Port) 3-2 ar giciau o'r smotyn.
Aeth y ciciau o'r smotyn fel hyn: Y ddau glwb yn methu y 4 gic gynta' wedyn Richard Harvey yn arbed am yr ail dro cyn i Carl Owen rhoi Port ar y blaen. John Leah yn sgorio i TNS a Marcus Orlik i Port. Yn y diwedd y cyfan yn dibynnnu ar Mike Foster, a ie wir i chi y droed chwith yn gwneud ei gwaith, 3-2 i Port.
I gadw cydbwysedd TNS enillod y ddwy gêm gynghrair y tymor hwnnw!!!
Amadani Port!!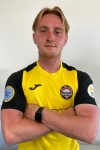 For the 3rd Round of the Nathaniel MG Cup Port have had the most difficult draw of the round having to visit Oswestry to take on multiple Cymru Premier champions.
Though it appears to be a virtually impossible task, Port have a bit of Cup history with regards to uor illustrious opponents. Look back to season 2006/2007 when Viv williams and Osian Roberts led Port to two yes TWO cup victories over the club then known as Total Network Solutions.
Port winning the League Cup tie at, the then TNS home, at Llantsanffraid and repeating the victory with a Welsh Cup win at the Traeth following a penalty shoot-out.
7/11/06 TNS 1-2 Port (Jason Sadler and Les Davies)
)3/02/07 Port 2-2 TNS (Ryan Davies scoring both Port goals) 3-2 on pens.
This is how the match report summed up the penalty shoot-out.
"And so too penalties. Amazingly the first four penalties failed to produce a score. Both keepers pulled off an excellent save each. Richard Harvey then pulled off another to deny Lee Williams before Carl Owen became the first to convert from the spot. John Leah and Marcus Orlik followed suit so it was all down to Mike Foster and, though Doherty got a hand to the shot, the trusty left foot had done its job and Port were through."
For balance TNS won both league fixtures in season 2006/07!!
C'mon Port!!
Lluniau / Photos: Cai Jones, Rhys Alun.
---

Noddwr / Sponsor: W FALCONER ELECTRICAL SERVICES Ltd
Noddi Pêl / Match Ball sponsor: TATWS TRADING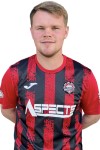 Cafodd y clwb o'r Ynys eu tymor gorau erioed yn ôl yn 2006 pan enillwyd pencampwriaeth y Cymru Alliance ond, collwyd y cyfle i sicrhau dyrchafiad i'r Cymru Premier gan nad oedd eu cae yn cyrraedd gofynion y gynghrair.
Ers hynny cafwyd nifer o flynyddoedd anodd ac yn 2017/18 methwyd y tymor cyfan. Ail ffurfiwyd y clwb gan ymuno gyda Chynghrair Gwynedd yn 2018/19. Erbyn hyn mae Glantraeth ym Mhrif Adran Arfordir y Gogledd yn y 4ydd Haen.
Cyrhaeddwyd y Rownd 1af hon diolch i ddwy fuddugoliaeth o 3-0 yn y rowndiau cymhwyso, yn curo Gwalchmai a wedyn Rhos Utd.
Daw Port i'r gêm ar gefn buddugoliaeth dda ond hwyr iawn yn erbyn Gresffordd, diolch i gôl 90' + 4' Ifan Emlyn, gan ychwanegu at ddwy gic o'r smotyn gan Shaun Cavanagh.
Edrychwn ymlaen at groesawu Glantraeth a'u cefnogwyr nos Wener.
C'mon Port!!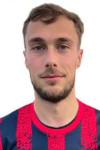 It's JD Welsh Cup time and Port will entertain old Cymru Alliance rivals, Glantraeth The Anglesey club achieved its highest ever finish by winning the Cymru Alliance in 2006 but were denied promotion to the Welsh Premier League, as their ground did not meet league requirements.
Following numerous ups and downs including missing the entire 2017–18 season, Glantraeth reformed and entered a team in the Gwynedd League for the 2018–19 season. Currently the club play in the North Wales Coast West Premier Division at Tier 4.
They reached the 1st Round of the JD Welsh Cup with two 3-0 preliminary round victories first over Gwalchmai and then Rhos United.
Port come into this game on the back of a good, if late, away win against Gresford Athletic thanks to an added time Ifan Emlyn goal to go with a couple of Shaun Cavanagh spot kicks..
We look forward to renewing our rivalry with our friends from Glantraeth.
C'mon Port!!
Lluniau / Photos: Ifan Emlyn & Shaun Cavanagh.
---

Mae'n wythnos Cwpan JD Cymru, ac 20 mlynedd yn ôl cyfarfu Glantraeth a Port yn Rownd 3 o'r gystadleuaeth.
Y canlyniad oedd buddugoliaeth nodeding i Glantraeth.
Glantraeth ................ 4 (Dafydd Noel Wms 16',55' Danny Glyn Roberts 44' )
Porthmadog. ..............3 (Tony Williams 10', 60' Carl Owen 56')

Tymor 2002/2003 oedd hi ac i'r rhai sydd a co' byr dyna'r tymor enillodd Port y Cymru Alliance o bellte,r gan sicrhau dyrchafiad i'r Cymru Premier ac, o dan rheolaeth Viv ac Osian, aethant ymlaen i gwblhau llwyddiant triphlyg.
Roedd yn dipyn o dymor i Glantraeth hefyd, yn ennill y Welsh Alliance gan sicrhau dyrchafiad i'r Cymru Alliance.
Y golled hon oedd yr unig farc ar record Port mewn tymor rhagorol.
Isod gweler y timau ac mae dipyn o enwau werth eu cofio i'w gweld gan y ddau glwb.
Mae Adroddiad o'r gem yn dal ar gael!! Ewch i ARCHIFAU a cliciwch ar dymor 2002/03 a chwaraewyd y gêm ar 12/10/2022.

GLANTRAETH: Paul Pritchard, Mark Thomas, Chris Joyce, Andy O'Malley, Ryan Davies, Aaron Bailey, Craig Brodie, Paul Dixon, Danny Glyn Roberts, EmrysJones, Dafydd Noel Williams.
PORT:Richard Harvey, John G. Jones, Danny Hughes, Lee Webber, Mike Foster(capt), Dafydd Evans, Gareth Parry( Iwan Roberts), Ritchie Owen ( Dave Farr), Gareth Caughter, Carl Owen, Tony Williams. Sub not used: Campbell Harrison.



It is JD Welsh Cup week and 20 years ago Glantraeth and Port faced each other in Round 3 of the competition.
The result was a notable win for Glantraeth
Glantraeth ................ 4 (Dafydd Noel Wms 16',55' Danny Glyn Roberts 44', Mark Thomas 65')
Porthmadog ..............3 (Tony Williams 10', 60' Carl Owen 56')
It was season 2002/03 and, for those with short memories, that was the season Port, under Viv and Osian, won the Cymru Alliance by a country mile to gain promotion to the Welsh Premier and they also went on to complete the treble.
It was quite a season for Glantraeth also, winning the Welsh Alliance to gain promotion to the Cymru Alliance.
The Welsh Cup defeat was virtually the only blot on a great Port season.
Above are the line-ups on the day and there were some special players on view on both sides. The match report is still available!! Go to ARCHIVES in the menu click on season 2002/03 and the game was played on 12/10/2022.
---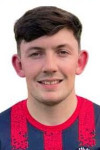 Llongyfarchiadau i Morgan Owen sydd wedi ei bleidleisio yn Chwaraewr y Mis y Cefnogwyr am Awst.
Yr uchafbwynt i ddilynwyr Port oedd ei gracer o gôl i fynd a'r gêm gwpan gyda Chaernarfon i giciau o'r smotyn. Ond roedd hefyd ei amddiffyn cyson fel cefnwr de yn nodwedd bwysig o'r mis.

Congratulations to Morgan Owen who has been voted the Supporters Player of the Month for August.
The highlight for Port followers was his cracker of a goal which took the Cup-tie with caernarfon into a penalty shoot-out. A feature of the month has however been his sterling defensive work at right back
---

Mae Kian Hughes a Sion Roberts yn gadael y clwb.
Bydd Kian yn arwyddo i Bethesda Athletic a Sion yn ail-ymuno â Llanrwst. Bydd y ddau wedyn yn sicrhau mwy o amser ar y cae.
Dymuna'r clwb ddiolch i'r ddau a phob lwc at y dyfodol
,br> Kian Hughes and Sion Roberts are to leave the club,
Sion will re-join L;lanrwst Utd while Kian signs for Bethesda Athletic. Both players will be able to gain more game time.
The club thanks both players and wishes them all the best for the future.
---

Gêm gyfartal 3-3 i'r Ail-dîm yn erbyn Y Wyddgrug ar Y Traeth. Roedd Port ar y blaen dair gwaith yn ystod y gêm ond Y Wydgrug yn brwydro 'nol i sicrhau pwynt
Sgorwyr Port: Zak Pike (2), Elis Puw cic o'r smotyn.

A 3-3 draw for the Reserves against Mold Alex at the Traeth. Port were in front 3 times but each time the Alex fought back to draw leve at the end.
Scorers for Port: Zak Pike (2) and a penalty from Elis Puw

Carfan / Squad: Stuart Rogers, Mason Lloyd, Kieran Fitzjohn, Aron Catlin Roberts, John Williams, Dion Williams, Mabon Owen, Aron Jones, Deion Hughes, Elis Puw, Zak Pike. IwanHavelock Osian Evans, Dave Harding.
---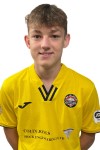 Bydd ddau dîm Port yn chwarae pnawn Sadwrn gyda'r Ail-dîm ar Y Traeth am eu hail gêm yng Nghynghrair Ail-dimau'r Gogledd. Y Wyddgrug fydd eu gwrthwynebwyr. Yn dilyn colli o 3-2 yn erbyn Llandudno bydd Port, fel Y Wyddgrug, yn edrych am eu pwyntiau cynta' yn y gynghrair newydd.
Cic gynta' 2.30pm
C'mon Port!!

Both Port teams will be in action on Saturday with the Reserves in action on the Traeth for their 2nd league fixture in the FAW Reserves League North. They will welcome Mold Alex Res. Following a narrow defeat to Llandudno they, like Mold Alex, will be looking for their first points in the new league.
Kick-off 2.30pm
C'mon Port!!
Llun Photo: Zak Pike (sgoriwr yn erbyn Llandudno / a scorer against Llandudno)
---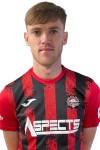 Bydd Port yn teithio i Rhosymedre pnawn Sadwrn i chwarae Gresffordd. Mae clwb ardal Wrecsam yn parhau i chwarae eu gemau cartre' ar gae y Derwyddon Cefn.
Bydd Port yn ymwybodol iawn o'r angen am berfformiad gan rhoi yr un hynod siomedig yn yr hanner cyntaf yn erbyn Rhuthun, tu ôl iddynt. Collwyd y gêm yn dilyn cychwyn ara' deg yn arwain at ddwy gôl yn eu herbyn cyn diwedd 6 munud cynta'r gem. Yn dilyn y gêm gwpan byddwn yn troi at y gemau cynghrair holl bwysig. Pan ddaw yn fis Ebrill bydd llwyddiant y tymor yn cael ei fesur o'r canlyniadau cynghrair.
Chwaraeodd Gresffordd eu 4ydd gêm gynghrair neithiwr gan godi eu hail bwynt yn dilyn gêm gyfartal gyda Cegidfa, Daeth eu pwynt arall oddi cartre' yn erbyn – Rhuthun!! Fel Port mynd allan o'r gwpan gwnaeth Gresffordd a hynny o 4-1, adra' i Prestatyn.
Mae hon yn gêm allweddol i'r ddau glwb yn nhermau cael cychwyn go-iawn i'r tymor a'r ddau yn edrych i godi 3 phwynt.
C'mon Port!!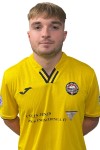 Port travel to Rhosymedre, Wrexham on Saturday to take on Gresford Athletic. The Wrexham area clwb continue to play their home matches at the Cefn Druids ground.
Port will be well aware of the need to put a very disappointing first half performance against Ruthin behind them. The sluggish start and conceding two poor goals within 6 mins of the kick off cost them the game. Following that WBS Cup tie, it is now back to the all-important league fixtures, for come next April the success of the season will be measured by overall league performances.
They face a Gresford team who have played played their 4th league game last night picking up their 2nd point at home to Guilsfield. Their other point , ironically enough, was picked up from an away draw with Ruthin Town. Gresford like Port went out of the WBS Cup losing 4-1 to Prestatyn.
This is a key fixture for both teams in terms of getting their season really started, and both will be eager to pick up 3 points.
C'mon Port!!
Lluniau / Photos: Tom Mahoney & Caio Evans.
---

Mae na gyfle i noddi gêm Cwpan Cymru R1 erbyn Glantraeth nos Wener 15fed Medi. Gyda cyhoeddusrwydd ar y cyfryngau cymdeithasol, hysbyseb yn y rhaglen, ticedi a mwy.
Am fwy o fanylion cysylltwch â Dylan: cpdporthmadogfcmarketing@gmail.com

There is an opportunity to sponsor the Welsh Cup R1 tie against Glantraeth on Friday 15th September. With publicity on social media, advert in match programme, complimentary tickets and more.
For more information contact Dylan: cpdporthmadogfcmarketing@gmail.com
---

Noddwr y Gem / Match Sponsor: Laud Merediith Cyfrifwyr Siartredig / Chartered Accountants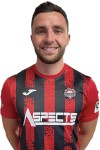 Rhuthun fydd yn ymweld a'r Traeth pnawn Sadwrn ar gyfer Rownd 1 Cwpan Y Gynghrair sy'n cael ei noddi gan GWASANAETH GWAED CYMRU. Yn wir gemau cwpan ydy tair o bedair gêm nesa' Port.
Tipyn o sialens fu gemau gyda Ruthun bob tymor, a dyna fyddech yn ei ddisgwyl wrth glwb a sicrhaodd y 5ed safle yn y gynghrair llynedd. Ond dechrau cymysg mae'r clwb o Sir Ddinbych wedi cael i'r tymor, gyda'u canlyniad diweddara, colli 5-1 yng Nghaersws, yn sicr o synnu pawb, ac yn sgôr fydd y garfan yn awyddus i gywiro pnawn Sadwrn.
Fel Port, un buddugoliaeth allan o 5 gêm gynghrair yw record Rhuthun, a nhw sydd yn y 10fed safle yn y tabl a Port un lle yn is ar ôl i Rhuthun sicrhau pwynt da yn erbyn Y Fflint, clwb sydd yn ddiguro yn y gynghrair.
Bydd Port yn awyddus i adeiladu ar eu pwynt da nhw ym Mhwcle ddydd Llun, a cheisio symud ymlaen mewn cystadleuaeth lle llwyddodd y clwb gyrraedd rownd derfynnol y gogledd cyn colli i Fae Colwyn mewn ffeinal gyffrous a diweddglo tymor 2022/23.
C'mon Port!!.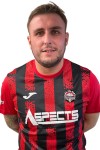 Ruthin Town visit the Traeth on Saturday for the 1st Round of the League Cup (North) sponsored by the WELSH BLOOD SERVICE. In fact three of our next four fixtures will be Cup games.
Ruthin always present a stiff challenge, which is what you would expect of a club that finished in 5th spot in the table last season. But the Denbighshire club have had a mixed start to the season and their last result, a 5-1 defeat at Caersws, certainly comes as a shock, with a scoreline they will be keen to put right on Saturday.
They, like Port, have just one win in 5 league games and are placed 10th to Port's 11th spot thanks to a good point taken against an unbeaten Flint.
Port will hope to build on their good point at Buckley on Monday, and make progress in a competition where they reached the northern final last season, before losing to Colwyn Bay in an exciting finale to 2022/23.
C'mon Port!!
Lluniau/Photos: Nathan Williams & Cai Jones
---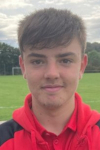 Estynnwn ein llongyfarchiadau i'r blaenwr ifanc Cian Pritchard (rwan efo Nantlle Fêl) a dderbyniodd ei gap rhyngwladol Cymru, ar y cyd efo Joe Lawlor Cei Connah, a hyn yn cydnabod tymor arbennig gan y garfan ifanc.
Cyflwynwyd y capiau gan Marc Lloyd Williams rheolwr y garfan.


Our congratulations go to young forward Cian Pritchard (now playing with Nantlle Vale) who, together with Joe Lawlor of Connah's Quay, was presented with their Wales international caps recently in recognition of a highly successful season with the squad.
Manager Marc Lloyd Williams presented the young players with their caps.

---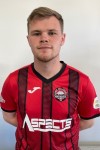 Ar Llun Gwyl y Banc bydd Port yn ymweld â Bwcle.
Mae'r clwb o Sir y Fflint wedi ennill dwy o 3 gêm gynghrair hyd yma; buddugoliaethau dros Y Waun a Chegidfa o un gôl gyda'r golled yn dod yn y gêm adra yn erbyn Airbus. Oes mae yna rhyw swn cyfarwydd i'r rhestr honno. Er waetha hyn mae'n dal yn anodd i wneud cymhariaeth mor gynna a hyn yn y tymor.
Ond wrth gwrs byddai buddugoliaeth yn dda ar ôl colli gêm agos iawn ond ni fydd Bwcle yn lle hawdd i sicrhau hynny. Byddai canlyniad da yn symud y cyfnod setlo ymlaen ac yn codi hyder carfan newydd llawn talent.
Ewch amdani hogia'! c'mon Port!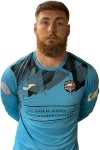 Its a Bank Holiday Monday visit to Buckley for Port this weekend.
The Bucks have picked up two wins from their 3 league fixtures, wins over Chirk AAA and Guilsfield, both 1-0, with the 1-3 defeat coming at home to Airbus. There is a famliar ring to this list of fixtures! But it is still difficult to make comparisons at this early stage in the season.
Port could however do with a win though Globe Way will not be an easy place to find one. Picking up points or a point after a narrow home defeat would move on the settling in period for a new squad finding its feet. Player absences have so far meant regular changes in personnel but one thing is certain when everything clicks there is real talent in this squad.
Go for it lads!! C'mon Port!
Lluniau Photos: Ifan Emlyn & Matt Wallace
---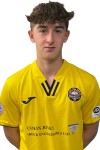 Yn y gem gynta' o'r Gynghrair Ail-dimau Gogledd Haen 1a2, colli o 2-3 oedd hanes Port yn erbyn Llandudno Dan 23.
Roedd yn 1-3 ar yr hanner gyda Zak Pike yn rhwydo gôl Port a Jacob Guy, Frank Montgomery a Iker Bas i Llandudno.. Methodd Port gic o'r smotyn yn yr ail hanner ond Elis Puw i Port sgoriodd unig gôl yr ail-hanner i'w gwneud yn 2-3 i'r ymwelwyr ar y diwedd.

In their first game in the FAW Reserves League North Tiers 1&2 Port went down to a narrow 2-3 defeat to Llandudno U 23's.
3-1 at the interval with Zak Pike netting for Port and Jacob Guy, Frank Montgomery and Iker Bas for Llandudno. Port missed an opportunity from the penalty spot and the only goal of the 2nd half came from Elis Puw to make the final score 2-3 to the visitors.
---

Bydd dyddiad y gêm yn y Cymru North gyda LLANDUDNO yn newid i'r NOS WENER, 22 MEDI gyda'r gic gynta' am 7.30pm.
Chwaraeir y gêm ar gae Y MORFA, CONWY
Yn dilyn y newidiadau yma NI fydd bws cefnogwyr i'r gem hon.
Sylwer hefyd bydd y gêm yn erbyn GRESFFORDD ar y y 9fed Medi, yn cael ei chwarae ar Y Rock Cefn Mawr.

The away Cymru North fixture with Llandudno has been switched to Friday 22nd September with a 7.30pm kick off.
The game will be played at the Morfa Ground, CONWY
Owing to the change of time and date there will NOT now be a supporters coach for this game.
Also the home game against GRESFORD on 9th Sept will now take place at the Rock, Cefn Mawr on the same date.
---

Yn dilyn misoedd o baratoi ac ail-adeiladu bydd Cynghreiriau Ail-dimau yn cychwyn y penwytnos hwn.
Ni fydd yna rhaniad bellach rhwng y dwyrain a'r gorllewin yn y gogledd, a bydd Port yn chwarae yn Nghynghrair CBDC i Ail-dimau y Gogledd Haen 1 & 2. Bydd yna 12 clwb. Bydd 10 o'r clybiau yma o'r Cymru North tra fydd y ddau arall – Cei Conna a TNS – yn aelodau amlwg o'r Cymru Premier.
Y 12 clwb fydd : - Airbus, Bwcle, Cei Conna, Y Waun, Gresffordd, Treffynnon (tîm Datblygol), Llandudno Dan 23, Yr Wyddgrug, Port, Ruthun, YSN
Hefyd bydd yna gystadleuaeth Cwpan y Gynghrair i'r 26 clwb yn Haen 1, 2 a 3.
Bydd y gynghrair newydd yn dipyn o brawf ac yn gystadleuol iawn.

Bydd gêm gynta' i AIL-DÎM PORT y Sadwrn nesa', Awst 26 ar Y TRAETH.' a'r gwrthwynebwyr fydd LLANDUDNO Dan 23.
Cic gynta am 2.30pm
POB LWC!! Dewch lawr i gefnogi'r hogia'.

After months of build-up and preparation the Reserve Leagues will finally commence next weekend.
No longer will there be a North West and North East League as Port will be part of the FAW Reserve League North Tier 1 & 2 which will be a league of 12 clubs.
!0 of the clubs will be from the Cymru North while the other two -TNS and Connah's Quay Nomads - are both prominent members of the Cymru Premier.
The 12 clubs taking part will be the reserve teams of:- Airbus, Buckley, Connah's Quay, Chirk AAA, Gresford, Holywell Development,Llandudno U 23, Mold Alex, Port, Ruthin, TNS
There will also be a League cup competition for the 26 clubs in Tier 1, 2 and 3.
The composition of the league tells us that it will a testing and competitive league awaiting Stuart Rogers and Trystan Davies's squad.

RES will be at the TRAETH for the opening fixture, when their opponents will be LLANDUDNO U23's next SATURDAY, AUGUST 26th
Kick off 2.30pm.
Good Luck!! Support the Boys!!
---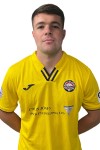 Mae 'r cefnwr Iolo Thomas wedi penderfynu dychwelyd i'w glwb blaenorol CPD Blaenau Ffestiniog.
Wrth ddiolch iddo dywedodd Craig Papyrnyk fod Iolo wedi ymuno â Port yn Ionawr mewn cyfnod anodd.
"Daeth mewn a gafael yn y cyfle a rhoi popeth i'r clwb. Mi roedd yn bleser gweithio hefo fo a dwi'n dymuno'r gorau iddo yn y dyfodol."

The defender Iolo Thomas has decided to return to his former club Blaenau Amateurs.
In thanking him manager Craig Papirnyk said, "Iolo joined Port when we were going through a difficult period but he embraced the opportunity,giving everything for the club. He's a great lad and I wish him all the best for the future.
Pob lwc Iolo
---

Tynnwyd yr enwau ar gyfer Rownd 1 o gwpan Cymru heno
Bydd Port yn chwarae GLANTRAETH ar Y Traeth. Mae Glantraeth yn chwarae yn Uwchgynghrair Arfordir y Gogledd (Gorllewin) Haen 4.
Chwareir y gemau ar benwythnos 15/16 Medi

The draw for Round 1 of the JD Welsh Cup was made tonight.
PORT will take on GLANTRAETH at the Traeth. Glantraeth play in Tier 4 in the North Wales Coast (West) Premier League.
The games will be played on the weekend o 15/16 September
---

Bydd Cynghrair CBDC i Ail-dimau'r Gogledd Haen 1&2 yn cychwyn y Sadwrn nesa', Awst 26. Bydd Ail-dîm Port ar y Traeth ar gyfer y gêm gynta' a'r gwrthwynebwyr fydd Llandudno Dan 23.
Cic gynta am 2.30pm
Dewch lawr i gefnogi'r hogia'.

The FAW Reserve League North Tier 1&2 will commence next Saturday, August 26. Port Res will be at the Traeth for the opening fixture when their opponents will be Llandudno U23's
Kick off 2.30pm.
Come and support the lads.
---


Mae cefnogwyr y clwb yn trenu bws i'r gêm ar 23 Medi. Chwareir y gêm ar gae Y Morfa, CONWY.
Bydd y bws yn gadael Y STESION am 11 o'r gloch ac yn cychwyn yn ôl o Gonwy am 6 o'r gloch. Cysylltwch gyda LIAM a What's App 07815961161

Port supporters are organising a coach to the Llandudno v Port on 23 September. The game will be played at Y Morfa Ground in Conwy.
The Coach will leave the Sation Inn at 11 am and start back at 6pm.
If interested please contact LIAM on What's App 07815961161
---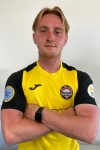 Gyda'r ffenest drosglwyddo yn agosáu at gau daeth y newyddion cyffrous i selogion y Traeth fod RHYS ALUN yn dychwelyd i'r clwb. Bu Rhys yn ffefryn y cefnogtwr yn dilyn nifer fawr o berfformiadau allweddol dros y clwb. Yr un mwyaf cofiadwy, mae'n debyg, oedd ei hatric yn Y Bermo gan sicrhau dyrchafiad yn ôl i'r Cymru North. Gadawodd Rhys am Gaernarfon mis Ionawr diwetha. Croeso 'nol Rhys!

Un sy'n gadael ydy Jason Banks, yr ymosodwr ifanc a chwaraeodd ei gêm ola' dros y clwb yn y fuddugoliaeth dros Llanidloes. Diolchwn i Jason am ei wasanaeth a dymunwn pob lwc iddo yn ôl yn ei glwb cartref, CPD Pwllheli.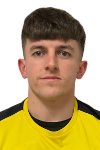 As the transfer window approaches closure news breaks to excite the Traeth faithfull. RHYS ALUN is on his way back to the club. Rhys was a supporters' favourite following so many key performances in the red and back. The most memorable perhaps was his hat-trick at Barmouth helping to secure a speedy return to the Cymru North. Rhys left the club back in January to join Caernarfon Town. Welcome back Rhys!

Leaving the club is Jason Banks the young striker who made his last appearance at the Traeth in the victory over Llanidloes Town. The club thanks Jason for his services and efforts and wishes him well as he returns to his hometown club, CPD Pwllheli.
---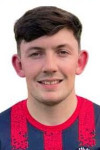 Bydd Port yn croesawu Cegidfa i'r Traeth pnawn Sadwrn.
Dechrau cymysg mae'r clwb o'r canolbarth wedi ei gael i'r tymor, yn colli eu dwy gêm gynghrair gan gynnwys colled o 3-0 yn erbyn Airbus. Ond, yr un fath a Port, wedi cyrraedd y 3edd Rownd o Gwpan Nathaniel MG gyda buddugoliaeth dros Caersws a wedyn curo Y Drenewydd diolch i giciau o'r smotyn. Mae gan Cegidfa record dda yn y Cymru North, a hynny dros nifer o dymhorau ac, er iddynt gychwyn yn araf y tymor diwetha', gorffen yn 4ydd oedd eu hanes.
Roedd Port yn siomedig i beidio cael rhywbeth o'u gêm gyda Airbus mewn gêm dynn iawn. Bydd consyrn hefyd ynglyn ag anafiadau, yn enwedig y golwr newydd Matt Wallace a ddioddefodd anaf pellach i'w goes.
Bydd Port yn edrych i adeiladu ar eu buddugoliaeth, adra' dros Y Waun, a bydd gwneud Y Traeth yn gadarnle yn allweddol er mwyn cael tymor llwyddianus.
C'mon Port!

Port will welcome the Guils to the Traeth on Saturday.
The mid-Wales club have had a mixed start to the season losing both their league fixtures; including 3-0 defeat at Airbus. In the Nathaniel MG Cup. Like Port, they are through to the 3rd Round, first beating Caersws and then going through on penalties against Newtown. Over many seasons, the Guils have an excellent record in the Cymru North and following a slow start last season they finished the season in 4th spot.
Port were disappointed not to get something from their visit to Airbus in a tight contest. They will also be concerned at the injury situation especially the loss of new keeper Matt Wallace who suffered a recurrence of his leg injury.
Port will look to build again on the home win over Chirk AAA as making the Traeth a fortress is key to a successful season.
C'mon Port!
---

CANLYNIAD / RESULT: Port 3-3 Nantlle Vale
Sgorwyr Port / Port Scorers: Zak Pike (2), Mabon Owen

Bydd yr AIL-DÎM y chwarae gêm gyfeillgar arall Nos Fercher (Awst 16) ar Y Traeth.
Ail-Dîm Port v Ail Dîm Nantlle Fêl.
Cic gynta' am 7o'r gloch.

The RESERVES play their next friendly fixture at the Traeth on Wednesday night (August 16).
Port Res v Nantlle Vale Res
Kick off 7pm.
---

Bydd cit oddi cartre'r clwb syd yn cael ei noddi gan Colin Jones (Rock Engineering) Ltd, Rheilffordd Ffestiniog a Bragdy Mws Piws wedi cael ei wneud o ffibrau a ail gylchwyd.
Yn dilyn ymlaen o'r camau a gymrwyd eisoes y tymor diwethaf, rhai a helpodd CPD Porthmadog i dorri ar eu heffeithiau amgylcheddol drwy ddefnyddio cyllyll a ffyrc pren, cynwysyddion sglodion a bocsys byrgyr sydd yn bosib eu hailgychu, rhain yn cymryd lle offer plastig sydd ond yn bosib defnyddio unwaith, Hefyd mae gan y cantîn opsiynau bwyd llysieuol ar gael i'w harchebu.
Cam ymhellach sydd yn dilyn y tymor hwn, ydy dewis cit a wnaed o ffibrau wedi eu hailgylchu. Bydd y cit Joma, o gwmni Total Teamwear, yn rhan o ymdrech Joma i leihau eu heffeithiau ar yr amgylchedd ac mae CPD Porthmadog yn hapus i gefnogi eu hymdrechion.

Port's new 1st Team Away kit is sponsored by Colin Jones (Rock Engineering) Ltd, Ffestiniog & Welsh Highland Railways and Purple Moose Brewer and is made from re-cycled fibres.
Following on from the steps taken last season that have helped CPD Porthmadog FC reduce it's environmental impact, wooden cutlery and recyclable chip trays and burger boxes have replaced single use plastic cutlery and foam chip trays & burger boxes,.The canteen now has vegetarian options available to order.
This season Porthmadog FC have taken a further step, by choosing a kit made from recycled fibre. The Joma kit , supplied by Total Teamwear, is part of Joma's commitment to reduce it's environmental impact and CPD Porthmadog FC are happy to support their efforts .

Clive Hague (Trysorydd / Treasurer)
---

Gyda'r Eisteddfod Genedlaethol, Llyn ac Eifionydd, yn tynnu at ei therfyn llongyfarchwn Treflyn Jones ar ei lwyddiant.
Treflyn oedd enillydd cystadleuaeth unawd Canu Emyn i rai dros 60.
Llwyddiant Arbennig
Y fo hefyd yw'r gwr medrus sy'n dod a hanes gemau'r clwb inni ar y Wefan ac ar Yr Herald.

As the Llyn and Eifionydd National Eisteddfod draws to a close, we congratulate our very capable match reporter Treflyn Jones on his competitive success.
Treflyn won the Hymn Singing solo competition for those over 60 years old.
A notable achievement.
Also you can read his regular reports on this Website and in the Caernarfon and Denbigh Herald.
---

Tynnwyd yr enwau ar gyfer Rownd 1 o Gwpan Gwasanaeth Gwaed Cymru.
Bydd Port adra i RHUTHUN yn adran y gogledd o'r gystadleuaeth.
Chwareir y gemau ar benwythnos 1 /2 Medi
Chwaraeodd Port yn ffeinal y Cymru North o'r gystadkeuaeth yn 2022/23

The draw has been made for Round 1 of the Welsh Blood Service League Cup.
Port have been drawn at home to RUTHIN TOWN in the Northern Section of the competition.
The matches will be played on the weekend of 1 /2 September.
Last season Port lost in the final of the Cymru North section.
---

Bydd Port yn teithio i Frychdyn pnawn Sadwrn i chwarae Airbus, clwb a gollodd eu lle yn y Cymru Premier ar ôl methu ennill yr un gêm drwy'r tymor. Ond mae clwb y Maes Awyr bob amser yn glwb cystadleuol iawn yn Haen 2 ac maent wedi cychwyn y tymor gyda dwy fuddugoliaeth un dros Cegidfa a, diolch i ddwy gôl hwyr iawn, dros Bwcle nos Fawrth.
Er iddynt golli o un gôl yn erbyn Treffynnon, ers hynny cafodd Port gychwyn addawol i'r tymor. Buddgoliaeth dros Y Waun yn ystod yr wythnos a dau berfformiad da yng Nghwpan Nathaniel MG. Da oedd gweld Telor Williams yn rhwydo goliau pwysig, gan ddangos gymaint sydd ganddo i gynnig a hynny mewn gwahanol safleoedd. Siom oedd colli Nathan Williams i anaf, gan ddilyn dau amddiffynnwr arall, Iddon Price ac Josh Banks, ar y rhestr anafiadau.
Prawf anodd eto pnawn Sadwrn a cawn gweld sut gynnydd mae carfan Craig Papirnyk yn ei wneud.
C'mon Port!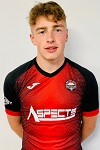 Port travel to Broughton to take on Airbus who were one of the clubs relegated from the Cymru Premier last season and that without recording a single victory. But the Planemakers have always been a force in the Cymru North and have started the current season with wins over Guilsfield and also, thanks to two very late goals, Buckley on Tuesday night.
Despite losing by a single goal to Holywell, Port have enjoyed a promising start to the season. A win over Chirk in midweek follows two strong performances in the Nathaniel MG Cup. It was good to see Telor Williams netting two important goals and showing what he can offer in a variety of positions. Downside to the win was losing Nathan Williams to injury, with this following two other defenders, Iddon Price and Josh Banks, on to the injury list. Saturday provides another stiff test of the progress being made by Craig Papirnyk's revamped squad.
C'mon Port!
---

Bydd Ail-dîm Port yn croesawu Ail-dîm Pwllheli am gêm gyfeillgar ar y Traeth nos yfory (Gwener).
Cic gynta' 7 o'r gloch.

The Reserves of Port and Pwllheli will play a friendly fixture tomorrow night (Friday) at the Traeth.
Kick off 7pm.

CANLYNIAD / RESULT: Port 2-6 Pwllheli
---

Y gwrthwynebwyr anodda' i Port. Wrth i'r enwau ddod o'r het, taith i Neuadd y Parc i chwarae pencampwyr cyson y Cymru Premier – Y SEINTIAU NEWYDD - ydy'r canlyniad.
Chwaraeir y gêm yn y 3edd Rownd ar 19/20 Medi.

The most difficult draw of all for Port. When the names were drawn for the 3rd Round of the Nathaniel MG Cup a visit to Parkhall to take on the serial champions of the Cymru Premier – THE NEW SAINTS – was the result.
The 3rd Round matches will be played on the 19/20 September.
---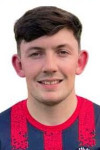 Y Waun fydd yn ymweld â'r Traeth am gêm nos Fawrth. Cyfarfu'r ddau glwb 3 gwaith y tymor diwetha' ac mae'n deg dweud mai'r Waun cafodd y gorau ohoni yn gwneud y dwbl yn y gynghrair gan gynnwys buddugoliaeth o 5-0 ar Y Traeth a bygwth gwaethygu'r frwydr i aros yn y Cymru North. Aros i fyny gwnaeth y ddau glwb ac yn barod am y frwydr am y pwyntiau.
Bydd Port yn edrych i adeiladu ar y perfformiadau a gafwyd yn barod gan garfan sydd a gymaint o wynebau newydd. Bydd Craig Papirnyk am weld ei newydd dyfodiaid yn parhau i setlo fewn ac adeiladu ar y momentwm a chyffro y ciciau o'r smotyn yn yr Ofal. Bara menyn y Cymru North fydd hi nos Fawrth gyda chasglu pwyntaiu adra ar Y Traeth yn holl bwysig.
Llongyfarchiadau i MORGAN OWEN sydd wedi'i enwi yn 'Tîm yr Wythnos' y Cymru Leagues yn dilyn serennu ar yr Ofal nos Wener.
C'mon Port

Chirk will be the visitors to the Traeth for a Tuesday evening fixture. The two clubs met 3 times last season and it is fair to say that Chirk had by far the best of the exchanges, completing a league double, with the 5-0 defeat for Port threatening to plunge them into the midst of a relegation battle. Both teams survived and will resume the battle for points on Tuesday night.
Port will be looking to build on the good performances achieved so far this season with a re-built squad. Manager Craig Papirnyk will be looking to continue settling in his new signings and also build on the momentum and euphoria of the Nathaniel MG Cup penalty shoot-out win at the Oval. It's the bread and butter of the Cymru North with picking up home points an essential.
Congratulations to MORGAN OWEN named in the Cymru Leagues 'Team of the Week' following his star showing at the Oval.
C'mon Port!
---

Ymddangosodd dau enw newydd yn yng ngharfan Port, nos Wener ar yr Ofal. Yn dechrau rhwng y pyst roedd Matt Wallace yn cymryd drosodd wrth Meilir Ellis sydd wedi llanw'r bwlch ers ymadawiad sydyn Morgan Jones. Am gem gynta'! Cymryd rhan mewn gornest ciciau o'r smotyn i benderfyu'r canlyniad ac ennill!!
Yn cychwyn ar y fainc, roedd Luke Smith, a oedd yng ngharfan Llandudno yn ystod y tymor diwetha', yn chwaraewr canol cae a gyfrannodd nifer o goliau pwysig. Yn y lle cynta' arwyddodd Luke i glwb Conwy yn yr Ardal NW yn dilyn y newidiadau ar Y Maesdu. Bellach mae wedi ymuno gyda Port gan ddilyn y 4 arall sydd hefyd wedi symud i'r Traeth.

Two fresh names appeared in the Port squad list for Friday's game at the Oval. Starting in goal was Matt Wallace. The goalkeeping spot had been filled by Meilir Ellis following the sudden departure of Morgan Jones. What a debut match!! Taking part in a dramatic penalty shoot-out and coming out on the winning side!
Starting on the bench was Luke Smith, who during last season was part of the Llandudno squad, playing in midfield and chipping in with some valuable goals. Initially Luke signed for Ardal NW club Conwy Borough following the upheaval at Maesdu, but has now signed for Port joining 4 others who have made similar moves.
---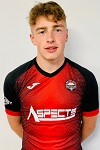 Yn dilyn y fuddugoliaeth o 4-2 dros Llanidloes, Darbi Gwynedd fydd yr 2ail Rownd, gyda Port yn teithio i'r Ofal i chwarae Caernarfon.
'Di gemau cynghrair Cymru Premier ein gwrthwynebwyr heb gychwyn eto, tra fod Port wedi colli mewn gêm agos, yn erbyn Treffynnon y ffefrynnau am deitl y Cymru North eleni.
Bu dipyn o fynd a dod ar yr Ofal yn ystod yr haf gyda'r rheolwr Richard Davies yn dod ac Adam Davies, blaenwr o'r Airbus, cyn chwaraewr Ben Maher a dau ifanc o Wrecsam, sef Ryan Austin a Louis Lloyd. Ymysg y rhai sydd wedi gadael mae Zebb Edwards wedi ymuno gyda Cei Connah.
Er mai canolbwyntio ar y gynghrair bydd prif amcan y ddau glwb, mae'n siwr fydd yr hen wrthwynebiaeth lleol yn creu awyrgylch gyffrous ymysg y chwaraewr -gyda nifer wedi chwarae i'r ddau glwb- a'r cefnogwyr, gan sicrhau torf dda a gêm gystadleuol.
C'mon Port!!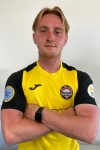 Following the 4-2 victory over Llanidloes, it will be a Gwynedd Derby in the 2nd Round, with Port will travelling to the Oval to take on Caernarfon Town.
Our opponents have not started their Cymru Premier season as yet, whereas Port suffered a narrow defeat at Holywell against the title favourites, in their league opener.
There have been comings and goings at the Oval with manager Richard Davies bringing in Airbus striker Adam Davies, former player Ben Maher and two young players, Ryan Austin and Louis Lloyd from Wrexham. Among those leaving has been Zebb Edwards joining Connah's Quay.
Although both clubs will no doubt be stressing that the league is the main priority, games between the two will always bring out the usual local rivalry in both players -many of whom having represented both clubs- and supporters, which means we can expect a good crowd and a keen contest on Friday night.
C'mon Port!!
---

Dyma rhestr gemau gyn dymor yr Ail Dîm yn yr wythnosau nesa.

Nos FERCHER 2ail AWST: PORT (Bedwyr Hughes) 1-1 LLANYSTUMDWY (Iwan Emlyn)

Nos Wener 11eg Awst v Ail Dîm Pwllheli.
Nos Fercher 16eg Awst v Ail Dîm Nantlle Vale
Y gemau i gyd i'w chwarae ar Y Traeth. Pob un gêm yn dechrau am 7yh.

Here are the Reserves' friendly fixtures over the next few weeks

WEDNESDAY 2nd AUGUST: PORT (Bedwyr Hughes)1-1 LLANYSTUMDWY (Iwan Emlyn)

Friday 11th August v Pwllheli Res.
Wednesday 16th August v Nantlle Vale Res.
All three games will be at the Traeth and all kick off at 7pm.
---

Bydd Rownd 2 Cwpan Nathaniel MG, rhwng Caernarfon a Port, yn cael ei chwarae ar Nos Wener, 4ydd Awst, ar yr Ofal.
Cic gynta' am 7.45pm

The 2nd Round of the Nathaniel MG Cup, between Caernarfon Town and Port, will be played on Friday 4th August, at the Oval.
Kick off 7.45pm.
---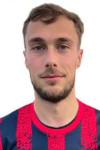 Yn dilyn buddugoliaeth o 4-2 yng Nghwpan Nathaniel MG, bydd Port yn teithio i chwarae Treffynnon pnawn Sadwrn.
Ar ôl cychwyn tawel yn erbyn Llanidloes, cafwyd cyfnod disglair ar ddechrau'r ail hanner, gyda hatric mewn 7 munud gan Shaun Cavanagh yn newid cwrs y gêm. Hefyd roedd yna hatric o gymorthiadau gan Jason Banks, sy'n addo partneriaeth ffrwythlon yn y blaen y tymor hwn.
Ond pnawn Sadwrn bydd yna brawf o ddifri yn aros Port, wrth iddynt wynebu un o'r ffefrynnau am bencampwriaeth y Cymru North y tymor hwn.. Er i glwb y Ffynnon lithro i CPD Bangor 1876 adre,' y penwythnos ddiwetha', mae clwb a gyflawnodd rhediad o 25 buddugoliaeth yn olynnol y tymor diwetha' yn wrthwynebydd anodd tu hwnt ar ddechrau tymor y gynghrair.
Mae Treffynnon hefyd wedi ychwanegu mwy o safon i'w carfan, yn cynnwys Rhys Edwards, a greodd argraff gyda'r Waun y tymor diwetha,' a hefyd cyn chwaraewr Port, Julian Williams.
Bydd hon yn brawf anodd ond C'mon Port!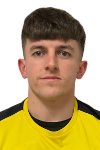 Port travel to Holywell on Saturday.
This comes on the back of a 4-2 Nathaniel MG Cup win. Following a fairly quiet start, against Llanidloes, a dominant spell early in the second period secured the victory. Shaun Cavanagh recorded a remarkable 7 minute hat-trick as part of his 4 goal haul to change the course of the game. There was also hat-trick of assists for Jason Banks which promises a fruitful partnership up front.
Saturday's game will however provide a serious test for the revamped Port squad when they face one of the Cymru North's title favourites. Despite a slip-up at home to CPD Bangor 1876 last weekend, any team which is capable of a run of 25 straight wins will be dangerous and testing opponents in the opening league fixture.
The Wellmen have also added more quality to their squad over the summer. This includes Rhys Edwards, who impressed for Chirk last season, and former Port forward julian Williams. This promises to be a tough one, C'mon Port!
---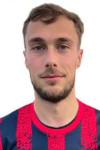 Yn hollol haeddiannol enwyd Shaun Cavanagh yn Tîm yr Wythnos wrth iddo helpu Port sicrhau eu lle yn 2ail Rownd Cwpan Nathaniel MG. Sgoriodd bob un o'r 4 gôl yn y fuddugoliaeth o 4-2. Roedd ei 4 gôl yn cynnwys hatric a rhwydwyd mewn dim ond 7 munud.
Llongyfarchiadau Shaun.

Shaun Cavanagh has been deservedly named in the Team of the Week, following his scoring exploits helping Port to a Nathaniel MG Round 1 success last Saturday scoring all 4 goals in the 4-2 win. His 4 goal haul included a top speed hat-trick netted at the double in a mere 7 minutes.
Congratulations Shaun.
---

Blaenau Ffestiniog 1-1 Port (Aaron Jones)
---

Yn dilyn y fuddugoliaeth o 4-2 dros Llanidloes bydd yna daith fer i'r Oval yn wynebu Port i gyfarfod Caernarfon yn Rownd 2 Cwpan Nathaniel MG. Bydd y gêm yn cael ei chwarae ar benwythnos 4/5 Awst.

Following Saturday's 4-2 win over Llanidloes it will be a short journey to the Oval for Port, to take on Caernarfon Town in the 2nd Round of the Nathaniel MG on the weekend of 4/5 August.
---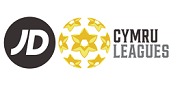 Bydd yr enwau yn cael eu tynnu ar gyfer Rownd 2 Cwpan Nathaniel MG ar dudalen Facebook JD Cymru Leagues, Nos Lun 24 Gorffennaf, am 8 o'r gloch.
Isod gweler y clybiau eraill fydd yn yr het o adran y gogledd:-

Aurbus, Bala, Bangor 1876, Bwcle / Buckley, Caernarfon, Bae Colwyn, Cei Connah, Dinbych / Denbigh. Fflint, Gresffordd, Cegidfa / Guilsfield, Y Drenewydd / Newtown, Prestatyn, Ruthun, Seintiau Newydd / New Saints.

The draw for the 2nd Round of the Nathaniel MG Cup will take place on the JD Cymru Leagues Facebook page tomorrow nignt (Mon) at 8pm.
Above are the other clubs from the northern section of the draw.
---

Isod gweler ymateb Craig i ymadawiad y golwr Morgan Jones i Bwllheli ac ail arwyddo Meilir Ellis, a fydd yn y gôl pnawn Sadwrn. Hefyd ei ymateb i arwyddo Danny Brookwell yr asgellwr talentog.

Below is Craig Papirnyk's response to further comings and goings at the club.

Another departure is keeper Morgan Jones.
Craig commented, "I am very disappointed to be losing Morgs at this late stage in pre-season. He has decided to leave for his home town club Pwllheli, but I would like to thank him for last season and wish him luck in the future. "
The manager needed to move promptly to find a replacement and announces that Meilir Ellis is to re-join the club. and will be in goal tomorrow.
"Mei is a good goal keeper and played 90min against Pwllheli, he looked commanding and played as if he'd always been here, he is vocal, has good distribution and is a solid shot stopper, Welcome Meilir. "

Craig said of the previously announced signing of Danny Brookwell "Danny is another who joined from Llandudno and needs no introduction, he had played with Caernarfon and Llandudno over recent years, a very exciting signing for us, he has pace, dangerous in attack and has a great work ethic, really happy to have him on board for the season ahead. Croeso Danny !
---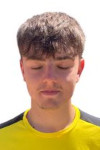 Bydd Cian Pritchard yn mynd ar fenthyg i CPD Nantlle Vale am y tymor.
Esboniodd Craig Papirnyk "Yn dilyn sgwrs, gyda rheolwr Nantlle, Sion Eifion a Cian ei hun', da ni gyd yn gytun mae angen gemau rheolaidd arno er mwyn ei ddatblygiad personol. Rwy'n grediniol fydd hyn ond yn help iddo at y dyfodol, a fel 'da ni gyd yn gwybod mae ganddo ddyfodol disglair."
Pob lwc Cian mwynha!!

Cian Pritchard will be going to Nantle Vale for a season long loan,
Craig Papirnyk explained " After having a discussion with Vale manager, Sion Eifion and Cian, we are all in agreement that for his own personal development he needs regular game time now, I believe this will only help him in the future and as we all know he has a very bright one."
Pob lwc Cian and enjoy the experience.
---

Mae Craig Papirnyk wedi croesawu dau chwaraewr ifanc addawol iawn i'r Traeth. "Rwy'n hapus iawn i groesawu Zak Pike ac Elis Puw i'r clwb, dau chwaraewr lleol talentog sydd wedi bod gyda Porthmadog Juniors ac Academi'r Bala.
"Mae'r ddau wedi creu argraff yn ystod y cyfnod cyn-dymor, y ddau a llygad am gôl ac yn dalentau cyffrous wrth edrych at y dyfodol. Rwy'n edrych ymlaen at gefnogi eu datblygiad gyda'r clwb.

Craig Papirnyk has welcomed two highly promising local talents to the Traeth. "I am delighted to welcome Zak Pike & Elis Puw to the club, two very talented local players who have represented Porthmadog Juniors and Bala Academy.
Zak & Elis have really impressed during pre-season, both players have a real eye for goal, they are very exciting prospects for the future and I am looking forward in supporting their development at the club.
Croeso Hogia .
---

Noddwyr / Match Sponsors :- Cyfreithwyr Gamlin`s Solicitors
Noddwyr y bêl / Match ball sponsors :- I. J. Plastering, Porthmadog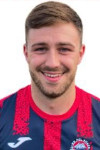 Bydd y tymor yn cychwyn yn swyddogol pnawn Sadwrn gyda Rownd 1 o Gwpan Nathaniel MG. Bydd Port yn croesawu'r Daffs o Llanidloes i'r Traeth.
I'r ymwelwyr problem oddi ar y cae oedd yn cymryd y sylw yn y cyfnod cyn-dymor gyda'r bygythiad y byddai rhaid iddynt symud i chwarae yn y Cymru South. Hyn er mwyn cysoni niferoedd ar ôl i ddau glwb o'r gogledd ddisgyn o'r Cymru Premier. Yn ffodus llwyddwyd i osgoi hyn ac mae pawb ar Y Traeth yn mwy na hapus i weld Y Daffs yn aros yn y Cymru North.
Un o'r newidiadau a ddigwyddodd ar Victoria Avenue oedd apwyntio Lawrence Wilson, cyn rheolwr Llanfair, i ddilyn Chris Evansyn sywdd y rheolwr. Bydd y clwb o'r canolbarth yn cyrraedd Y Traeth, pnawn Sadwrn, ar gefn buddugoliaeth o 2-0 dros Penrhyncoch.
Ar ôl cychwyn tawel i'r cyfnod cyn-dymor ffrwydrodd y cyfan yn sydyn gyda nifer o dalentau hen a newydd yn dod i'r Traeth gyda Craig Papirnyk o'r farn fod hyn yn mynd i drawsnewid uchelgais y clwb am y tymor sy'n dod.
Yn siwr bydd angen amynedd tra fydd yr hen a'r newydd, y profiadol a'r talentau ifanc yn dod at eu gilydd a symud y clwb ymlaen. Bydd y broses hon yn parhau ddydd Sadwrn.
Gall fod yna amseroedd diddorol o'n blaen.
C'mon Port !!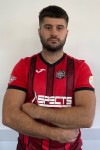 The official season starts on Saturday with the opening round of the Nathaniel MG Cup. Port will welcome Llanidloes Town to the Traeth.
For our visitors it was an off the pitch event which threatened to dominate the pre-seasonn with the possibility of having to switch to the Cymru South in order to balance the numbers following the relegation of two northern clubs from the Cymru Premier. That, fortunately, is all in the past now, and all at the Traeth will be happy that our friends from Victoria Avenue remain safely within the Cymru North fold.
A change at Llanidloes sees Lawrence Wilson, the former Llanfair Utd manager, stepping in to fill the hot seat following the departure of Chris Evans. The mid-Wales club went on to complete their pre-season with a 2-0 win over Penrhyncoch.
A fairly quiet pre-season at the Traeth suddenly sparked into life with the influx of a flurry of new and former talents, drawing the comment from manager Craig Papirnyk that this "....would transform our ambitions for the season ahead".
No doubt patience will now be required while the the old and the new, the experienced and the younger talents find the right blend to take the club forward. This process will continue on Saturday.
There really could be an interesting time ahead.
C'mon Port!!
---


CANLYNIAD / RESULT: Tywyn Bryncrug 2-2 Ail-dîm Port Res (Zak Pike, Elis Puw)

Bydd yr Ail-dîm yn bwrw 'mlaen a'u paratoadau cyn-dymor gyda gêm gyfeillgar yn Tywyn Bryncrug nos Wener.
Cic gynta' am 6.45pm.

The Reserves continue their pre-season preparations with an away friendly at Tywyn Bryncrug on Friday.
The kick off is at 6.45pm.
---

CANLYNIAD / RESULT: Port 0-0 CPD Pwllheli

Bydd y gêm gyfeillgar cyn dymor olaf nos Fawrth. CPD Pwllheli fydd yr ymwelwyr â'r Traeth. Cic gynta' am 7 o'r gloch.
AR GAEL: Cerdyn Rhestr Gemau 2023/23
Tocynnau Tymor (gemau cynghrair yn unig): Oedolion - £84, Dinesydd Hýn - £60

The final pre-season fixture will be played at the Traeth on Tuesday night Kick off 7pm.
The visitors will be CPD Pwllheli
AVAILABLE: Fixture Cards 2023/24
Season Tickets (League Matches only) Adults - £84 Senior Citizens - £60
---


Mae Danny Brookwell wedi arwyddo i Port o Llandudno. Disgrifiwyd gan Dave Jones (Grassroots NW) yn ddewin yr asgell chwith ac yn un o'r chwaraewyr mwya' i ddod o Ynys Môn.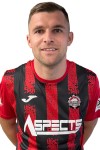 Enillodd gap i Cymru 'C' yn 2019 ac mae hefyd wedi cyrychioli Ynys Môn. Bydd yn dod â sgiliau creadigol arbennig a doniau ymosodol i'r Traeth.
Croeso Danny


Danny Brookwell has signed for Port from Llandudno Town. Described by Dave Jones (Grassroots NW) as a left-wing wizard and "one of the greatest players ever to hail from the Isle of Anglesey." He played with great success in the Cymru Premier for Caernarfon 2015-20 before joining Llandudno in January 2021. Gained a Wales C cap in 2019 and has also represented Ynys Môn. He will bring great creative skill and attacking flair to the Traeth.
Croeso Danny
---

CANLYNIAD / RESULT: PORT 1-2 AFC LIVERPOOL

Pnawn Sadwrn bydd Port yn croesawu AFC Liverpool, clwb sy'n chwarae yng nghynghrair y North West Counties, i'r Traeth. Llynedd, 202/23, cwblhaodd y clwb y tymor yn y 6ed safle yn y North West Counties Premier Division,
Bydd y gic gynta am 2.30pm

On Saturday Port will welcome the North West Counties club AFC Liverpool to the Traeth.. They play in the North West Counties Premier Division and last season, 2022/23, finished in 6th place.
The kick off will be at 2.30pm
---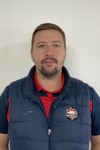 Bu yn ddeuddydd rhyfeddol ar Y Traeth wrth I 4 chwaraewyr newydd ymuno o glwb Llandudno. Isod gweler ymateb Craig Papirnyk i'r digwyddiadau.

Below Craig Papirnyk responds to events which saw 4 new players signing for the club from Llandudno.

"It has been a remarkable week for our club, in the events that followed on from the unfortunate Llandudno news last week with funding not being secured for their ground, Management and senior players all decided to move on to pastures new. A very unique situation now became apparent with so many talented players becoming available at one single time.
"I told the club that if we could get a few of these players in it would transform our ambitions for the season ahead, after having a couple of early conversations I knew we needed to act quickly and in fairness to Shaun, Telor, Morgan and Ryan they all could see the potential for us moving forward with them joining the current squad and our search for success would dramatically improve with their signatures.
"These signings have now propelled us to becoming a very competitive team in the league and I cannot wait to get started now, we will continue to work hard, focus on us and maintain standards as a group, I am really pleased to see the club moving forward so quickly on & off the pitch. I would like to thank Llandudno for their understanding and releasing of the players.
"Onwards and upwards for us with hopefully one or two more signings to be announced."
---


Dyma sylwadau Craig Papirnyk am y pedwar aelod newydd o'i garfan. Y 4 wedi arwyddo yn y 24 awr ddiwetha'.

Here are Craig Papirnyk's comments after 4 new players have joined his squad in the last 24 hours

TELOR: 'I am really pleased to bring Telor back to the club, having played for me before I know what a talented lad he is, as time has gone by since his last outing with us he has gained experience and grown into a mature and more rounded player, He is a superb signing for the club and i am really excited to have him back'.
Croeso Telor

SHAUN: 'I am extremely pleased to bring Shaun Cavannagh back to the club, Cav is one of the best forwards in the league, he will transform the way we attack and add that clinical threat in the final 3rd for us. Undoubtedly a fantastic signing for the club and a real statement of intent'.
Croeso nol Cav

MORGAN: 'I am excited to be bringing a player of Morgan Owen's quality to the club, he is a player of real quality who will bring a completely different look to our right hand side, Morgan is technically excellent and a powerful, strong and hardworking player'.
Croeso Morgan

RYAN: I am incredibly pleased to announce that Ryan Williams has agreed to sign for the club, a player of WPL quality who will strengthen our team with his natural ability, quality and hardworking ethic, Ryan is a fantastic player and natural leader on the pitch, I can't wait to see him out there for us'
Croeso Ryan
---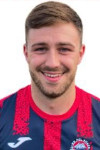 Ryan Williams ydy'r 4ydd chwaraewr o Llandudno i ymuno â Port. Gall chwarae mewn nifer o safleoedd ar draws y cefn neu yng nghanol cae. Bydd yn dod â profiad mawr wedi ei ennill yn chwarae yn y Cymru Premier a'r Cymru North sydd yn ei wneud yn arwyddiad pwysig wrth i'r clwb edrych i wthio ymlaen yn y tymor sy'n dod.Ymysg ei glybiau blaenorol mae Wrecsam a Chaernarfon.

Ryan Williams becomes the 4th Llandudno player to sign for Port. A versatile player who can play anywhere across the back or in midfield, He will bring a huge amount of Cymru Premier and Cymru North experience to the club which makes him an important signing as the club looks to push ahead in the coming season. His former clubs include Wrexham, Caernarfon.
---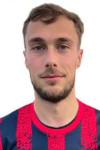 Shaun Cavanagh ydy'r 3ydd i ymuno aâ Port o glwb Llandudno. Y tro diwetha iddo chwarae i Port oedd yn 2020. Blaenwr cyflym llawn sgil neu chwaraewr canol cae ymosodol bydd Shaun yn ychwanegu goliau a creadigrwydd yn y blaen. Ymysg ei glybiau blaenorol mae Dinas Bangor, Caernarfon a Prestatyn.
Croeso 'nol Shaun

Shaun Cavanagh becomes the 3rd player to sign for Port from Llandudno Town. He last played for Port in 2020. A pacy skilful forward or attacking midfielder he will certainly add much needed fire power and creativity up fornt. His previous clubs inclde Bangor City, Caernarfon and Prestatyn.
Welcome back Shaun,
---