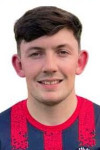 Mae Morgan Owen yn dilyn Telor Williams gan symud o Llandudno i'r Traeth. Cychwynnodd yn Academi Llandudno, gan wedyn dreulio cyfnod gyda chlwb Bae Colwyn a hefyd ar fenthyg yng Nglan Conwy, Daeth Sean Eardley a'r amddiffynnwr pwerus yn ôl wedyn i Faesdu. Mae Morgan hefyd wedi chwarae yng nghanol y cael.Yn brofiadol ar lefel y Cymru North.
Croeso i'r Traeth.

Morgan Owen follows Telor Williams in making the move from Llandudno to the Traeth. A product of the Llandudno Town Academy, he also spent a short period with Colwyn Bay FC and also a loan spell at Glan Conwy, before being brought back to Maesdu by Sean Eardley. A strong, powerful defender who has also playedin midfield.Exoerienced at Cymru North level.
Welcome to the Traeth Morgan.
---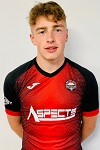 Mae Telor Williams wedi ail ymuno â Port y tro yma o Landudno, lle dreuliodd tymor 2022/23. Chwaraewr ochr chwith llawn sgil sy'n gyfforddus fel amddiffynwr neu ar yr asgell chwith. Bu gyda Port yn ystod tymor 2019/20 cyn symud i Gaernarfon. Cafodd brofiad ar lefel Cymru Premier tra gyda Fflint a Chaernarfon. Chwaraeodd dros Gymru Dan18 ac cafodd hefyd gyfnod ar dreial gyda Chaerlyr (Leicester City). Daw yn ôl i'r Traeth yn chwaraewr tipyn fwy profiadol a bydd yn cryfhau carfan Craig Papirnyk.
Croeso 'nol i'r Traeth, Telor.

Telor Williams returns to the Traeth from Llandudno Town where he spent the 2022/23 season. The skilful left sided player is comfortable at left back or on the left wing previously played for Porthmadog in season 2019/20. His previous clubs include Flint Town United and Caernatfon Town where he gained experience in the Cymru Premier. He represented Wales at U18 level and was also trialist with Leicester City. He returns to the Traeth a far more experienced player who will add strength to Craig Papirnyk's squad.
Welcome back to the Traeth Telor.
---

CANLYNIAD /RESULT: Ail-dîm LLANrUG Res 3-1 Ail-dîm PORT Res

Bydd yr Ail-dîm yn chwarae gêm gyfeillgar arall nos yfory 13 Gorffennaf. Gêm oddi cartref fydd hon yn LLANRUG.
Bydd y gic gynta am 6.45pm

The Reserves will be in action again tomorrow evening, 13th July, away to LLANRUG UNITED Res
. The kick off is at 6.45pm.
---


Mae'r clwb yn hapus i gyhoeddi bod AGWEDDAU ERYRI, COLIN JONES (ROCK ENGINEERING), RHEILFFYRDD FFESTINIOG AC ERYRI a REGENT wedi cytuno i fod ein prif noddwyr am y tymor 2023/ 2024.
Bydd yn grêt gweld logo ein pedwar prif noddwyr lleol yn cael lle amlwg ar dudalen cartref y wefan unwaith eto. Mae hyn yn newyddion arbennig o dda i'r clwb wrth i ni baratoi am ein 2ail dymor yng Nghyngrair JD Cymru North.
Hoffai'r clwb ddiolch i Andrew Kime, David Jones / Richard Owen, Clare Britton / Osian Hughes a Peter Evans am eu cefnogaeth parod unwaith yn rhagor.

The club is delighted to announce that ASPECTS OF SNOWDONIA, COLIN JONES (ROCK ENGINEERING), FFESTINIOG AND WELSH HIGHLAND RAILWAYS and REGENT have agreed to be our main sponsors for the 2023/2024 season.
It will be great to see the logos of these four sponsors feature prominently on the website's home page once more.
This is extremely good news as we prepare for our 2nd season in the JD Cymru North League. It is a vote of confidence in the club by four promiment local businesses at such a difficult time.
We would like to thank Andrew Kime, David Jones / Richard Owen, Clare Britton / Osian Hughes and Peter Evans for their continued support.
---

Mae'r Tîm Rheoli wedi trefnu y gemau ychwnanegol isod i'r Ail-Dîm. Y tair gêm oddi cartref:-

13/07/23 LLANRUG v PORT 6.45pm.
21/07/23 TYWYN/BRYNCRUG v PORT (amser i'w gadarnhau / time to be confirmed)
25/07/23 BLAENAU FFESTINIOG v PORT amser i'w gadarnhau / time to be confirmed)

The Reserves Management Team have arranged the above three additional fixtures. All 3 are away games.
---


CANLYNIADAU / RESULTS
MERTHYR TOWN 6-0 PORT
AIL-DÍM PORT/ PORT RESERVES 5-2 AIL-DÍM LLANUWCHLLYN RES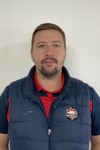 Sylw Craig Papyrnik / Craig Papirnyk's post-match comment:
"Really good experience for the Port lads today at Merthyr.Some set up. Great welcome and strong teamThanks for the game and all the best for the season ahead. Huge thanks to the travelling supporters."

Bydd y ddwy garfan yn chwarae y penwythnos yma.
Yr Ail-dîm fydd wrthi gynta ac yn croesawu Ail-Dîm CPD Llanuwchllyn i'r Traeth NOS WENER. Bydd Trystan, Stuart a Dave yn parhau â'r dasg o ail sefydlu'r Ail-dîm.
Bydd y gic gynta' am 7.30pm.

Bydd y tîm cynta' yn torri tir newydd pan fyddant yn teithio i chwarae MERTHYR (CF47 8RF) ar Barc Penydarren pnawn SADWRN.gan symud ymlaen a'r paratoadau at y tymor newydd gyda sialens anodd a diddorol.
Aros gyda Pyramid Lloegr gwnaeth y clwb o dde Cymru ac maent bellach yn Mhrif Adran y De o'r' Southern League. A gorffen yn y 9fed safle oedd eu hanes yn 2022/23.
Bydd y gic gynta, pnawn Sadwrn am 2 o'r gloch.

Both squads will be in action this weekend.
The Reserves are first up when they entertain CPD Llauwchllyn Res at the Traeth. Trystan, Stuart continue the task of re-building the squad.
7.30pm kick off.
The first team break new ground by travelling to MERTHYR (CF47 8RF) to Penydarren Park on SATURDAY, to further prepare for the new season with an interesting and challenging fixture.
The south Wales club have remained part of the English Pyramid and play in the Southern Lague in the Premier South Division where they finished in 9th place in 2022/23.
Kick off on Saturday will be at 2pm.
---


CANLYNIAD / RESULT: Port 2-0 Nantlle Vale (Zak Pike 2)
---

Bu newid i'r gwrthwynebwyr ar Sadwrn, 15 Gorffennaf. Byddwn yn croesawu AFC Liverpool i'r Traeth, clwb sydd yn chwarae yn y North West Counties League.
Hefyd ychwanegwyd gêm adref yn erbyn CPD Pwllheli.
Isod gweler y rhestr gyflawn:

Nos Fawrth 4 Gorffennaf: Port v NANTLLE FÊL 7PM. (Traeth)
Sadwrn, 8 Gorffennaf MERTHYR v Port 2pm. Parc Penydarren (CF47 8RF)
Sadwrn, 15 Gorffennaf Port v AFC LIVERPOOL 2.30pm (Traeth)
Nos Fawrth 18 Gorffennaf Port v CPD PWLLHELI 7pm (Traeth)

There has been a change of opposition for the Saturday, 15th July. We will now welcome the North West Counties club AFC Liverpool to the Traeth.
Also a home fixture with CPD Pwllheli has been added to the list.
Below are the revised list of friendlies.

Tuesday 4 July Port v NANTLLE FÊL 7PM. (Traeth)
Saturday, 08 July MERTHYR v Port 2pm Penydarren Park (CF47 8RF)
Saturday, 15 July Port v AFC LIVERPOOL 2.30pm (Traeth)
Tuesday 18 July Port v CPD PWLLHELI 7pm (Traeth)
---

Chwaraeodd yr Ail-dîm eu gêm gynta' bore'ma ar Y Traeth.,
Canlyniad: Port 2-3 Penrhyndeudraeth.
Roedd y cyd-rheolwr Trystan Davies yn hapus iawn gyda'r perfformiad yn canmol yr ymdrech yn eu gêm gynta' fel tîm ac yn bositif iawn wrth edrych at y dyfodol.
Ardderchog hogia'!!!

The re-established Reserves played their first game this mornimg at the Traeth.
Result Port 2-3. Penrhyndeudraeth
Joint manager Trystan Davies expressed his delight at the performance commenting "Superb effort from the lads Our first ever game as a team the future looks good"
Well done lads!!!.

. CANLYNIAD o'r OFAL / RESULT at the OVAL: Caernarfon 0-1 Port (Nathan Williams)
---

Mae Craig Papirnyk wedi cwblhau arwyddo dau chwaraewr newydd i'r clwb gyda SION ROBERTS a CAIO EVANS yn ymuno.
Daw Sion i'r Traeth o CPD Llanrwst lle cafodd dymor ardderchog yn 2022/23 yn y 3ydd Haen. Meddai Craig am y chwaraewr canol cae o Blaenau Ffestiniog "Mae'n un dwi'n adnabod ers oedd o'n chwaraewr ifanc iawn. Mae wedi bod yn chwaraewr talentog erioed ac rydw i rwan yn edrych ymlaen i'w weld yn profi ei hun yn Haen 2.".
"Mae o'n un i'w wylio" oedd sylw Craig wrth iddo gwblhau arwyddo Caio Evans o glwb Caernarfon.
Chwaraewr gyda carfan ddatblygol Dan19 Caernarfon bu Caio ond hefyd yn gwneud ymddangosiad cynta' i'r tîm cynta' yn ystod ail hanner y tymor diwetha'.
Arwyddodd Caio ar ôl creu argraff yn ystod y cyfnod cyn dymor gyda Craig yn nodi fod ganddo agwedd ardderchog a'r parodrwydd i ddysgu.
Croeso i'r Traeth Sion a Caio.

Craig Papirnyk has announced his first two signings ahead of the new season with SION ROBERTS and CAIO EVANS joining the club.
Sion joins from Llanrwst United where he had an great 2022/23 season at Tier 3.
Craig says of the midfielder from Blaenau Ffestiniog. "He is a player I have known since junior level; he's always been a talented footballer and I look forward to seeing him test himself at Tier 2"
"One to watch" was manager Craig Papirnyk's comment having completed signing Caio Evans from Caernarfon Town.
The young midfielder played for the Oval club's U19 Development squad but also made his senior debut in the latter half of last season.
Caio has signed having impressed in pre-season with Craig noting is great attitude an wiillingness to learn.
Welcome to the Traeth Sion and Caio.
---


Bydd y ddwy garfan yn chwarae dydd Sadwrn wrth symud ymlaen gyda paratoadau at y tymor newydd. Bydd yr Ail-dîm, ar eu newydd wedd, yn chwarae eu gêm gyfeillgar gynta BORE Sadwrn gan groesawu y cymdogion CPD Penrhyndeudraeth i'r Traeth.
Bydd y tîm cynta yn chwarae eu ail gêm gyfeillgar ar yr Ofal yn erbyn Caernarfon PNAWN Sadwrn.

Port v Penrhyndeudraeth Sadwrn / Saturday 11.30am
Caernarfon v Port Sadwrn/ Saturday 2.30pm

Both squads will see action on Saturday as they continue their preparations for the new season. The revived reserve squad will play their first friendly game atthe Traeth on Saturday morning when they entertain neighbours CPD Penrhyndeudraeth.
The first team will play their second friendly when they visit the Oval to play Caernarfon Town on Saturday afternoon
---


Gêm adra i Port pan fydd eu tymor cystadleuol yn cychwyn ar 22ain Gorffennaf gyda Rownd 1af Cwpan Nathaniel MG.

22 Gorffennaf /22 July: PORT v LLANIDLOES

Port have received a home draw when their competitive season makes an early start on the 22 July with the opening round of the Nathaniel MG Cup.
---

Rhyddhawyd y Rhestr Gemau ar gyfer 2023/24 a bydd Port yn cychwyn y tymor gyda gêm anodd iawn oddi cartref yn TREFFYNNON
Bydd y tymor yn dechrau ar Sadwrn, Gorffennaf 29
Isod gweler gemau cynnar Port am Gorffennaf/Awst. Mae rhestr llawn i'w weld ar wefan JD Cymru North. Bydd y rhestr llawn hefyd yn ymddnagos ar y wefan hon yn fuan.
Mae gêm y 'Dolig yn un bydd cefnogwyr yn edrych amdani ac eleni byddwn ar Y Traeth ar WYL SAN STEFFAN yn croesawu BANGOR 1876 gyda Port yn ymweld â Bangor ar IONAWR 1af.

29/07/:Treffynnon / Holywell Town v Porthmadog
08/08: Porthmadog v Y Waun / Chirk AAA
12/08: Airbus UK Broughton v Porthmadog
19/08: Porthmadog v Cegidfa / Guilsfield
29/08: Bwcle / Buckley Town v Porthmadog

The 2023/24 fixtures have been released and Port will start the season with a testing away fixture at HOLYWELL TOWN
The season commences on Saturday 29th July
Above see Port's early season July/August fixtures, You can see the full list of CYMRU NORTH fixtures on the JD Cymru North website.The list will also appear on this website very shortly
The Christmas Holiday fixture is one which supporters look out for and this time it will be at the Traeth on BOXING DAY at home to BANGOR 1876 with the return fixture on NEW YEAR'S DAY.
---


CANLYNIAD /RESULT: Port 2-2 Ynys Môn

Bydd Port yn chwarae eu gêm gyfeillgar gynta' yfory -Sadwrn- ar Y Traeth gyda'r gic gynta' am 2 o'r gloch.
Y gwrthwynebwyr fydd Ynys Môn sydd yn paratoi at Gemau'r Ynysoedd yn Guernsey. Eisoes maent wedi curo Galltmelyd o 5-2.
TOCYNNAU TYMOR AR WERTH

Port play their first pre-season friendly tomorrow afternoon at the Traeth Kick-off 2pm.
Ynys Môn will provide the opposition. The islanders who are preparing for the Island Games to be held in Guernsey have already recorded a 5-2 win over Meliden FC.
SEASON TICKETS ON SALE
---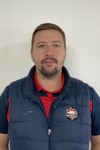 Isod gweler y rhestr, mae Craig Papirnyk wedi cyhoeddi, o chwaraewyr fydd yn aros gyda'r clwb.
Y mae'r rhestr yn cynnwys chwaraewyr profiadol y clwb: Josh Banks, Iddon Price, Cai Jones, Ifan Emlyn, Meilir Williams a Stuart Rogers.
Hefyd chwaraewyr yn cychwyn eu hail dymor ar Y Traeth ar ôl creu argraff llynedd: Nathan Williams a Tom Mahoney.
Chwaraewyr ifanc sydd yn barod yn gwneud eu marc: y golwr Morgan Jones, Cian Pritchard, Iolo Thomas, Gruff Ellis, Kian Hughes a Jason Banks.
Ychwanegodd Craig, "Yn ogystal â'r rhestr yma bydd gennym chwaraewyr newydd i'w cyhoeddi yn y dyddiau/wythnosau nesa'. "

Y Rhestr / Retained List
Morgan Jones
Iolo Thomas
Iddon Price
Nathan Willaims
Josh Banks
Gruff Ellis
Tom Mahoney
Ifan Emlyn
Stuart Rogers
Cai Jones
Cian Pritchard
Kian Hughes
Meilir Williams
Jason Banks

Above is the retained list announced by Craig Papirnyk for the 2023/24 season
The names include club stalwarts Josh Banks, Iddon Price, Cai Jones, Ifan Emlyn, Meilir Williams and Stuart Rogers.
Players who will start their second season at the Traeth having impressed last season; Nathan Williams and Tom Mahoney.
Young players who have already made their mark; keeper Morgan Jones, Cian Pritchard, Iolo Thomas, Gruff Ellis, Kian Hughes and Jason Banks.
. Craig added "In addition we will have new players to announce in the coming days / weeks."
---


Mae nifer o chwaraewyr yn gadael a clwb:-
Bydd Cai Parry a Harri Hughes yn dychwelyd i Natlle Fêl
Ben Fisher yn ail ymuno â'r Bermo
Marcus Banks yn mynd yn ôl at CPD Pwllheli
Gerwyn Williams yn ail ymuno gyda Dolgellau AAA.
Hefyd mae Alex Boss wedi penderfynu gadael
Meddai Craig Papirnyk "Carwn ddiolch yn fawr i'r chwaraewyr yma am eu cyfraniad yn ystod eu cyfnod gyda'r clwb gan ddymuno yn dda iddynt at y dyfodol.

A number of players have left the club :-
Cai Parry & Harri Hughes have left to re-join Nantlle Vale
Ben Fisher has returned to Barmouth
Marcus Banks has rejoined Pwllheli
Gerwyn Williams returned to Dolgellau
Alex Boss has also decided to leave.
Craig Papirnyk added, "I would like to thank all of these players for their contributions during their time with us and wish them all the best in the future."
---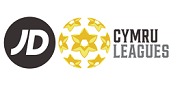 Yn dilyn y cyhoeddiad neithiwr gan Y Derwyddon Cefn fod y clwb yn tynnu allan o'r Cymru North, bydd y cynghrair, o ganlyniad, yn dychwelyd i fod yn 16 clwb.
Mae'r datganiad hefyd yn cadarnhau na fydd hyn yn effeithio'r cytundeb gyda Gresffordd i rhanuu'r cae, a bydd gemau cartref Gresffordd yn parhau i'w chwarae ar Y Graig.

Following last night's announcement by Cefn Druids FC that they are withdrawing from the Cymru North the league will now return to it's usual 16 clubs.
The statement released by the club also confirms that the ground sharing agreement with Gresford Athletic is unaffected and that Gresford will continue to play thier home fixtures at The Rock.
---

Yn dilyn cyfarfod y bwrdd, cytunwyd ar brisiau Mynediad, Tocyn Tymor a'r Rhaglen ar gyfer 2023-24
PRISIAU MYNEDIAD
Oedolion - £7
Dinesydd Hýn - £5
12-16 - £2
0-12 - Am Ddim
TOCYN TYMOR
- (Gemau Cynghrair yn unig)
Oedolion - £84
Dinesydd Hýn - £60
RHAGLEN - £2
Tocynnau Tymor ar gael nawr!!
Cysylltwch â Dylan:
cpdporthmadogfcmarketing@gmail.com neu ar gael yn ein gemau cartref cyn dymor.
<

Club directors have held a board meeting to plan ahead for the new season. At the meeting Admission, Season Tickets and the Programme prices for 2023-24 were agreed.
ADMISSION
Adults - £7
Senior Citizens - £5
12-16 - £2
0-12 – Free
SEASON TICKET
(League Matches only)
Adults - £84
Senior Citizens - £60
MATCH PROGRAMME £2
Season Tickets available now!!
Contact Dylan at:
cpdporthmadogfcmarketing@gmail.com or available during our home pre season friendlies.
---

Trefnwyd ail gêm gyfeillgar i'r Ail-dîm. Bydd y gem ar Y Traeth yn erbyn LLANUWCHLLYN ar nos Wener 7fed Gorffennaf am 7.30pm.

01/07/23: Port v Penrhyndeudraeth 11.30am
07/07/23: Port v Llanuwchllyn 7.30pm

A second Reserves match has been arranged. It will be at the Traeth against LLANUWCHLLYN on Friday 7th July with a 7.30pm kick off.
---

Bydd y cynta' o 3 noson agored yn cael ei chynnal HENO (Mehefin 14) ar Y Traeth 6.30pm
Nosweithiau pellach i ddilyn Mehefin 21 a 28.
Cysylltwch â TRYSTAN DAVIES ar 07969746066

YMATEB DA:
Bu ymateb da iawn i noson agored gynta'r tîm rheoli newydd, gyda'r hyfforddwr Steve Williams yn trydar gan groesawu fod gymaint o dalent ifanc wedi troi fyny. Hyn yn arwydd da iawn wrth edrych at y dyfodol.


The first of 3 open evenings will be held TONIGHT (June 14th) at the Traeth 6.30pm.
Further sessions will follow on June 21 & 28
Contact TRYSTAN DAVIES on 07969746066

UPDATE:
There was a good response to the new coaching team's first 'open evening' with senior coach Steve Williams, commenting on Twitter, "Brilliant session and numbers for the Reserves training tonight at the Traeth..Great to see so much local talent turning up. Bright future ahead."
---


Heddiw (Mehefin 5ed) am 10am bydd taith noddedig Mike Holt ar draws Môr Iwerddon o Port i Wicklow yn cychwyn.
A'r tywydd yn braf, pob lwc Mike
Cewch gefnogi ymdrech noddedig Michael a chefnogi chwaraeon lleol ar wefan Just Giving www.justgiving.com/crowdfunding/michael-holt-5

With the weather set fair, Mike Holt's singlehanded journey across the Irish Sea from Port to Wicklow is due to start today (June 5th) at 10am
Best of luck Mike!
You can support Michael's sponsored row and massive effort on behalf of local sport on the Just Giving website www.justgiving.com/crowdfunding/michael-holt-5
---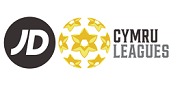 Mae Bwrdd Cenedlaethol y Gymdeithas Bêl-droed wedi datrys problem anodd drwy gynyddu maint y Cymru North i 17 clwb ar gyfer y tymor nesa'.
Cododd y broblem oherwydd i ddau glwb o'r gogledd, Airbus a'r Fflint, golli eu lle yn y Cymru Premier.
Un datrysiad posib oedd symud Llanidloes i'r Cymru South, datrysiad nad oedd yn plesio'r Daffs o gwbl.
Golyga cynghrair 17 clwb bydd un clwb heb gêm ar bob penwythnos. Anodd plesio pawb, ond tybed a fyddai cadw un clwb fyny i wneud cynghrair 18 clwb wedi bod yn fwy derbyniol? Dim ond gofyn!
Bydd y datrysiad 17 clwb yn golygu fod un clwb ychwanegol yn mynd i lawr ar ddiwedd 2023/24 er mwyn adfer cynghrair 16 clwb yn 2024/25.

The FAW National Leagues Board have solved a difficult problem by increasing the Cymru North to 17 clubs for next season.
The problem arose following the relegation of two northern clubs, Airbus and Flint, to the Cymru North.
One solution considered was, switching Llanidloes to the Cymru South, a solution which understandably did not plearse the Daffs.
A 17 club league of course means that one club will sit-out each Matchday, not a popular situation either. It ia not easy to please everybody but perhaps retaining the top relegated club to make an 18 club league would have been a more satisfactory solution. Just a thought!!
The 17 club solution will mean an extra relegated club at the end of 2023/24 to restore a 16 club league for 2024/25.
---

Bydd yr Ail-dîm, a ail ffurfiwyd yn ddiweddar, yn chwarae ei gêm gyfeillgar gynta' ar Y Traeth ar Sadwrn, 1af Gorffennaf am 11.30am yn erbyn y cymdogion CPD Penrhyndeudraeth.
Trefnwyd amseriad y gic gynta' cynnar er mwyn i gefnogwyr fynd ymlaen i gêm y tîm cynta ar Yr Ofal, Caernarfon.
Bydd y cantîn ar agor ar gyfer panad /diodydd oer a melysion.

The first friendly match for the recenfly reformed Reserve team is going to be at Y Traeth on Saturday 1st July 11.30am kick-off against Penrhyndeudraeth.
.. The kick-off time is to allow supporters to go on to watch the !st Team in their 2.30pm kick-off at Caernarfon.
The canteen will be open for Hot/Cold Drinks and confectionery.
---

Mae SIOP y CLWB ARLEIN wedi newid. Ewch i'w gweld ar ei newydd wedd.
Cliciwch ar SIOP yn y fwydlen.


. The CLUB SHOP ONLINE has changed. Visit the new style shop.
Click on SHOP in the menu.


---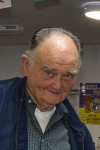 Llongyfarchiadau i Ifor Roberts ar gyrraedd garreg filltir nodedig wrth ddathlu ei benblwydd yn 90 oed.
Bu Ifor yn ffisio adnabyddus y clwb am nifer fawr o flynyddoedd.
Mae'n dal yn ffigwr amlwg ar Y Traeth ac mae derbyn croeso ganddo wrth y gatiau a chael sgwrs wrth y fynedfa am y perfformiadau diweddara' yn rhan rheolaidd o brynhawniau Sadwrn.
Yn addas iawn dathlodd Ifor ei benblwydd yng Nghlwb y Traeth.

Congratulations to Ifor Roberts who has recently reached a notable mile stone by celebrating his 90th birthday.
Ifor was a familiar figure as ffisio in the Port dugout over a number of years.
He remains a Traeth regular and receiving a welcome and having a chat with Ifor at the entry gates is part and parcel of Saturday afternoons at the Traeth.
Suitably, Ifor celebrated his birthday at the Traeth Clubhouse.
---

Dyma gyfle gwych i chwaraewyr ifanc yr ardal.
Mae'r tim rheoli, Trystan Davies, Stuart Rogers a Dave Harding wedi symud yn gyflym i drefnu NOSWEIHIAU AGORED i'r Ail-Dîm.
Bydd yna groeso i unrhyw chwaraewr 16+, gyda'r bwriad i greu llwybr clir i'r chwaraewyr ifanc fynd ymlaen i gêm oedolion ac i'r tîm cynta'.
Cynhelir y sesiynau yma ar Y Traeth ar Mehefin 14eg, 21ain a 28ain.
Am fwy o wybodaeth cysylltwch â TRYSTAN DAVIES ar 07969746066

Here we have a great opportunity for the young players of thearea.
The management team of Stuart Rogers, Trystan Davies and Dave Harding have moved quickly to organise OPEN NIGHTS for the Reserves.
These evening sessions will be open to any players 16+ with the aim of providing a pathway for young players into the senior game and in to the first team.
These sessions will be held at the Traeth on JUNE 14th, 21st and 28th
For further information contact TRYSTAN DAVIES on 07969746066
---

Mae Craig Papirnyk wedi cyhoeddi cyfres o gemau cyn-dymor diddorol a heriol.
Bydd y gêm gynta' yn erbyn Ynys Môn, sydd yn paratoi ar gyfer Chwaraeon yr Ynysoedd a gynhelir yn Guernsey eleni.
Bydd y gwrthwynebwyr yn cynnwys clybiau o'r Cymru Premier, Caernarfon a'r Bala, yn ogystal a'r cymdogion Nantlle Fêl a orffennodd yn y 5 ucha yn yr Ardal NW.
Gêm ddoddorol, ac yn torri tir newydd, fydd yr ymweliad a Parc Penydarren sef cartre' Merthyr, clwb sydd wedi parhau i chwarae yn pyramid Lloegr ac yn chwarae yn Prif Adran Cynghrair y De.

24/06 Port v Ynys Môn 2pm
01/07 Caernarfon v Port 2.30pm
04/07 Port v Nantlle Vale 7pm
08/07 Merthyr V Port 2-00pm
15/07 Port v Bala 2.30pm

Manager Craig Papirnyk has announced some very interesting and challenging pre-season fixtures.
The first game will be against Ynys Môn who are preparing for the Island Games to be held this year in Guernsey.
Opponents will also include Cymru Premier clubs Caernarfon Town and Bala Town, and neighbours Nantle Vale who achieved a Top 5 finish in the Ardal NW last season.
An interesting departure, which will break new ground, is a visit to Penydarren Park the home of Merthyr Town, a club who have remained part of the English Pyramid and play in the Southern League Premier Division.
---


Mae'r newyddion mawr cynta ar gyfer tymor 2023/24 yn newyddion da iawn. Mae Ail-dîm Port yn ôl gyda tîm rheoli newydd wedi'iapwyntio. Isod gweler datganiad Craig Papirnyk yn ogystal a sylwadau gan y tri fydd yn ffurfio'r Tim Rheoli.

We have good news to tell, we will be having a new Reserves Team for the 2023/24 season. Here is the ststement by manager Craig Pa[irnyk released today

I am delighted to announce that we will be having a Reserve Team once again at Porthmadog for the 2023/24 season, having a reserves side has always been important to me as the First team manager, it provides young local talent the opportunity to grow and develop and to create a pathway for these players to play senior football with the focus on getting into the First Team, in addition to this the young players will support the 1st team cover as the season progresses.
I am pleased to announce that the new management team will be STUART ROGERS and TRYSTAN DAVIES as Managers along with DAVE HARDING as Assistant, the club are delighted with these appointments, Stuart has a wealth of playing experience who will play a key role in linking the reserves to the 1st team environment, Trystan has recently gained his Uefa B Licence qualification and has experience coaching local youngsters as well as neighbours Penrhyndeudraeth and Dave comes in to support the two with having a lot of local playing experience.
I am looking forward to working closely with all 3 of the lads, we will create one big management team with the 3 joining Myself, Ben, Steve and Harvey as we work together to establish two competitive teams striving for the same success.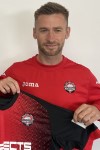 Stu –. I am Delighted and thankful to Paps and the club for giving me this opportunity, I can't wait to get going, meeting the lads and,hopefully giving them the platform to impress and make the step up to the 1st team, I am looking forward to passing on my experience and starting my pathway into management, especially at a club like Porthmadog.


. Trystan - I'm happy to be part of the Porthmadog management team. It was an opportunity I had to take not only for my own developelment as a coach, but most importantly the chance to develope young local players that can be part of Porthmadog's future. We have many young talented footballers in the area and will be working with Porthmadog Juniors to make sure they are ready for the big step. I can't wait to get started and working with Craig and his management team. Exited for the season ahead and for the future of Porthmadog.

Dave – It is a pleasure to come in and support Stu & Trystan, it is also an honour to be part of Porthmadog FC, I am looking forward to working with Paps and the 1st team and excited to develop and support the next generation of players at Y Traeth.

Paps
---


Mae dyddiad taith rhwyfo noddedig MICHAEL HOLT o Borthmadog i Wicklow yn agosáu. Bydd yn cymryd lle mis nesa' (Mehefin).
Meddai Michael "Mae Tref a chlwb CPD Porthmadog yn agos at fy nghalon. Bydd unrhyw arian a godir yn mynd tuag at dyfodol y clwb yn ogystal a timau ieuenctid -hogiau a genod."
Cewch gefnogi ymdrech noddedig Michael a chefnogi chwaraeon lleol ar wefan Just Giving www.justgiving.com/crowdfunding/michael-holt-5
Bydd y daith o Borthmadog I Wicklow yn ymarfer i Michael. Meddai, "Ym mis Ionawr rydw i yn rhwyfo ar draws Môr yr Iwerydd o Tenerife I Barbados. Rwyf yn gwneud y daith o tua 3,000 o filltiroedd ar ben fy hun heb gymorth."
Pob lwc Michael. CEFNOGWCH!!!!


The date for MICHAEL HOLT'S great fund-raising row from Porthmadog to Wicklow grows ever closer. It will be happening next month (June).
Michael says "Any money raised will go towards the club's sustainability as well as it's budding male and female academy programmes."
You can support Michael's sponsored row and massive effort on behalf of local sport on the Just Giving website www.justgiving.com/crowdfunding/michael-holt-5
The Porthmadog to Wicklow journey will be a training row for Michael. He says "In January 2024, I row solo and unsupported 3.000 miles across the Atlantic Ocean from Tenerife to Barbados."
Best of luck Michael. SUPPORT!!!
---

Bu Port yn llwyddiannus yn eu cais am DRWYDDED HAEN 2 ar gyfer 2023/24.
Mae hyn yn dilyn cyfarfod y Corff Trwyddedu ar 4/5 Mai, pryd aseswyd 63 o geisiadau.
Dymuna'r clwb ddiolch yn arbennig i Angela Roberts, y Swyddog Trwyddedu am ei gwaith diwyd ac i'r gwirfoddolwyr eraill am ei gwaith cyson o gwmpas Y Traeth.
Gyda materion dyrchafiad i'r Cymru North yn dal heb eu penderfynu, mae 15 o glybiau presennol y gynghrair wedi cadw eu trwyddedu. Yr un i fethu allan ydy Gresffordd ond bydd yna'r hawl i apelio.
O'r clybiau sydd yn dal yn y râs i ennill dyrchafiad mae Dinbych a CPD Bangor 1876 wedi sicrhau trwyddedu gyda Caersws a Cefn Albion yn ddibynnol ar apêl.

Port have been successful in their TIER 2 LICENCE APPLICATION for 2023 / 24.
This follows the meeting of the First Instance Body on the 4/5 May when 63 applications were assessed.
Thanks are due in particular to Angela Roberts, the club's Licensing Officer, for her diligent work and to the volunteers for all their maintenance and development work at the ground.
With promotion from the Ardal Leagues still to be sorted, 15 of the current members of the Cymru North have retained their licences. The one club to miss out is Gresford Athletic but they will have the right of appeal.
Of the possible promotees, Denbigh Town and CPD Bangor 1876 have also been awarded licences, while Caersws and Cefn Albion currently miss out pending an appeal.
---
---


Llongyfarchiadau i Cian Pritchard a Kian hughes a oedd yn rhan o garfan Cymru Dan 18 a lwyddodd i gadw Tarian y Canmlwyddiant am 2023.
Yn y gêm ola o'r gystadleuaeth cafodd Cymru a Lloegr gêm gyfartal 1-1 mewn gêm a chwaraewyd neithiwr yn Hednesford.
Isod gweler rhestr canlyniadau tîm Cymru.

Cymru 3-1 Yr Alban / Scotland
Cymru 3-1 Gogledd Iwerddon / Northern Ireland
Gweriniaeth Iwerddon / Republic of Ireland 3-4 Cymru
Lloegr / England 1-1 Cymru

Congratulations to Cian Pritchard and Kian Hughes who were part of the Wales U 18 squad that retained the Centenary Shield for 2023.
In the final match of the competition Wales and England drew 1-1 in the game played at Hednesford last night.
Above are the results for Wales.
---


Nodwedd bwysig o'r tymor a aeth heibio, bu y gefnogaeth a dderbyniodd y clwb drwy'r gatiau. Tynnwyd sylw at hyn yn gyson gan y tîm reoli a'r chwaraewyr, a chafodd ei werthfawrogi a'i groesawu gan y Bwrdd a phawb yn y clwb.
Cyfanswm y cefnogwyr a ddaeth drwy'r clwydi dros y tymor cyfan ydy 4,258.
Mae hyn yn gwneud cyfartaledd parchus iawn o 284 y gêm (cynghrair).
Yn fawr o syndod daeth y dorf fwya' o'r tymor i'r Traeth ar gyfer y gêm gyda'r pencampwyr CPD Bae Colwyn, torf o 431.
Torf arall dda iawn oedd honno ar gyfer ymwelaid Treffynnon, clwb arall a gafodd dymor arbennig, Daeth 348 drwy'r giat.
Mae'r ffaith mai torf isa' oedd 213 (yn erbyn Bwcle) yn tanlinellu maint derbyniol y torfeydd eleni. Cafodd y gêm gyda Bwcle ei hadrefnu i noson arbennig o ddiflas ym mis Chwefror. Efallai byddai tipyn mwy wedi gwerhfawrogi dyddiad hwyrach yn y tymor i'r gem honno!!
Bu pedair torf o 300+, y gemau gyda, Bae Colwyn , Treffynnon, Llandudno a Chaergybi. Sylwer na fydd dau o'r clybiau yma yn y Cymru North y tymor nesa'.
Llwyddwyd i ddenu torfeydd da, er y bu yn dymor digon anodd i Port. Mae hyn yn siwr yn deyrnged i safon a phoblogrwydd y Cymru North ac hefyd i'r cyfleusterau ar y Traeth sydd yn cael eu uwchraddio'n gyson, gan wneud ymweliad a'r Traeth yn rhan o'r penwythnos i gymaint o bobl.
Wrth i'r garfan ddatblygu, a mwy o lwyddiant ddod, bydd yn ddiddorol gweld y torfeydd yn tyfu mewn clwb sy'n rhan bwysig o'r gymuned.
Wrth wneud cymariaeth rhwng y ffigyrau uchod â chlybiau yn y Cymru Premier (Phase 1) gwelwn fod cyfartaledd o 282 yn well na 6 (50%!) o'r glybiau yna. Felly mae yna rhywbeth pendant i'r clwb adeiladu arno at y dyfodol.




One of the features of the 2022/23 season has been the support the club has received through the turnstiles. This is a feature -both home and away- which has regularly been remarked upon by both the management team and players and welcomed and appreciated by the Board and all at the club.
The total number of spectators to pass through the gates for the 15 home Cymru North fixtures is 4,258.
This makes rhe average gate for the season a highly respectable 284.
The highest gate of the season at the Traeth came, unsurprisingly, for the clash with the eventual champions and double winners Colwyn Bay when the attendance was 431.
An excellent attendance also came to the game against another success story of the season, with 348 passing through the gate for the visit of Holywell Town.
The fact that the lowest gate was 213. (v Buckley) underlines how well attended games have been this season. That game was re-arranged for a miserable February night when a later date might have attracted a better crowd.
There have been four 300+ attendances which came in the matches with Colwyn Bay, Holywell Town, Holyhead Hotspurs and Llandudno.It should be noted that two of these clubs will not be part of the Cymru North next season.
These excellent figures have been achieved against a backdrop of a difficult season which is both a complement to the standard and popularity of the Cymru North as well as the fact that a visit to the Traeth and its ever improving facilities is now a regular event for so many local people.
As the squad develops and climbs the table it will be interesting to see how the attendances grow in a club strongly based within its community.
If we compare the above figures with attendances at Cymru Premier level (Phase1) we find that Port have a better average than 6 of those clubs (50%!}. Certainly a figure to build on as we look to the future.
---


Colli eich pêl-droed yn barod? Dyma'r ateb.
Pnawn Sul nesa (Ebrill 30) ar Y Traeth gêm 'Codi Arian at Bêl-droed Ieunctid Porthmadog.'
Hyfforddwyr y Clwb Ienenctid v Cyn Chwaraewyr CPD Porthmadog
. Cic gynta' am 2.30pm.
Gemau Hwyl i Blant. Bar a Chantîn ar agor.
Dewch i Gefnogi

Withdrawal symptoms already? Here's the answer.
Next Sunday (April 30th ) at the Traeth a Fund-Raising Charity Match in aid of the Porthmadog Juniors football scheme.
Porthmadog Junior Coaches v Ex-Porthmadog players
Kick-off 2.30pm.
Games for Juniors. Bar & Canteen Open.
Come and Support
---


Cwblhaodd pencampwyr y Cymru North y Dwbl ar Faes Tegid pnawn Sadwrn. Ond, er iddynt ddominyddu'r meddiant bu'n rhaid iddynt weithio'n galed am eu buddugoliaeth, gyda'r canlyniad yn y fantol tan i 73 o funudau fynd heibio. Dyna pryd rwydodd Y Bae 3edd i fynd a'r sgôr i 3-1.
Yn erbyn rhediad y chwarae, Port sgoriodd gynta' ar ôl 23 munud gyda Meilir Williams yn rhwydo (ei 9fed o'r tymor). Munudau yn unig yn ddiweddarach daeth Bae Colwyn yn ôl yn gyfartal diolch i beniad Matty Hill.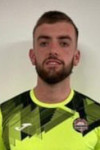 Brwydrodd Port i aros yn y gêm, gyda Morgan Jones yn gwneud nifer o arbediadau gwych. Llwyddodd Port gadw'r sgôr yn gyfartal hyd at 62 munud, pan rhwydodd Sam Downey. Wedyn sgoriodd Craig Lindfield o'r smotyn gan roi diwedd ar obeithion Port, a sicrhau'r fod y gwpan yn mynd i'r Bae.
Llongyfarchiadau i Fae Colwyn a phob lwc yn y Cymru Premier
Diolch hefyd i glwb y Bala am eu trefniadau ardderchog
Adroddiad llawn Treflyn i'w weld yn yr adran Adroddiadau

. The Cymru North champions went on to complete the double at Maes Tegid. However, despite dominating the possession, they were made to work for their win. The result remained in doubt until the the 73rd minute when The Bay netted from the spot to take the score to 3-1 and end Port's determined battle to stay in the game.
Against the run of play it was Port who went ahead on 23 mins when Meilir Williams netted, (his 9th goal of the season). But the lead only lasted for minutes before Matty Hill headed the equaliser.
Port battled to stay in the game with Morgan Jones making several outstanding saves.Sam Downey netted on 62' to give the Bay the lead for the first time. A 73rd Craig Lindfield penalty doubled the advantage and sealed Port's fate.
Congratulations to The Bay on an outstanding season and best of luck in the Cymru Premier.
Thanks to the Bala club for their excellent arrangements on the day
Treflyn's full match report can be found in the Reports section
---

Pnawn Sadwrn bydd Ffeinal y Gogledd, Cwpan y Gynghrair sydd yn cael ei noddi gan Wasanaeth Gwaed Cymru, yn cael ei chwarae rhwng BAE COLWYN a PORT ar Faes Tegid Y Bala.
Os wnaiff y gêm ddilyn patrwm gweddill y tymor gallwn ddisgwyl buddugoliaeth gyfforddus i bencampwyr y Cymru North, sydd wedi cael tymor arbennig yn ennill 27 o'u 30 gêm gynghrair ac yn colli ond unwaith.
Ond bydd Port yn teithio i'r Bala gan obeithio, ar un pnawn am 90 munud, gall y patrwm arferol fynd drwy'r ffenest. Mae o'n digwydd weithiau a'r ffefrynnau yn baglu mewn gemau cwpan. Tybed a wnaiff ddigwydd pnawn Sadwrn?
Mae Ffeinal bob amser yn cynhyrfu cefnogwyr ac, i gefnogwyr Port, ddaw ac atgofion o ddiwrnod o Wanwyn braf ar Wern Mynach, Y Bermo pan welsant berfformaid sydd yn dal i ddisgleirio yn fyw yn y cof.
Gorffennodd Port y tymor hwn ar nodyn uchel, gyda chyfraniad Ifan Emlyn i ddwy o'r goliau yn tanlinellu gymaint mae'r clwb wedi ei fethu, wrth iddo fod allan yn hir efo anaf.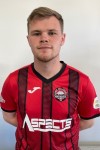 Dipyn o sialens fydd hi pnawn Sadwrn, gyda fawr neb yn disgwyl ond un canlyniad.
C'MON PORT!!!

Saturday sees the Welsh Blood Service sponsored League Cup Northern Final between COLWYN BAY and Port, played at Maes Tegid, Bala.
If the game goes according to the form book then we can expect a comfortable victory for the Cymru North champions, who have enjoyed a magnificent season; 27 wins out of their 30 league fixtures and beaten only once.
Port, will however enter the fray in the knowledge that, in a one-off game, the form book sometimes goes out of the window and, on Saturday afternoon, they will keep the faith that this will be one of those days.
A Final always excites supporters and, for Port supporters, it will bring memories of a beautiful spring day at Wern Mynach, Barmouth, when they witnessed a performance from their club that still shines btightly in their memories.
Port ended their League programme on a high with Ifan Emlyn's two assists reminding supporters how much he has been missed in an injury ridden season.
Port face a huge challenge with the odds stacked against them.
Nevertheless: C'MON PORT!!!!
---


Llongyfarchiadau i Ifan Emlyn, sydd wedi ei enwi yn Tîm yr Wythnos y JD Cymru Leagues.
Mae hyn yn dilyn perfformiad arbennig yn y fuddugoliaeth o 3-0 dros Llamidloes, ar y Traeth pnawn Sadwrn, yn y gêm gynghrair ola' o'r tymor.
Cafwyd perfformiad o safon gan Ifan yn cynorthwyo i greu dwy o'r goliau.

Congratulations to Ifan Emlyn who has been named in the JD Cymru Leagues, Team of the Week.
This follows his excellent performance in the 3-0 victory over Llanidloes at the Traeth on Saturday, in Port's final league fivture of the season.
A quality performance from Ifan where he provided assists for two of the Port goals.
---


Rhuthun 1-2 Bae Colwyn Bay
Bae Colwyn Bay 3-0 Treffynnon / Holywell Town
Bae Colwyn Bay 4-1 Cegidfa / Guilsfield


Port 3-1 Derwyddon Cefn Druids
Y Wyddgrug / Mold 2-4 Port
Port 1-1 Y Waun / Chirk (5-3 p)

PRIS MYNEDIAD / ADMISSION: £5 Consesiynau / Concessions £3
---


Mae'r clwb yn awyddus i drefnu dau fws 53 sedd i'r Ffeinal yn Y Bala.
Os oes gennych ddiddordeb cysylltwch â Ben Ogilvy ar 079 22 270 560
Pris £15 y pen
Bydd y bws yn gadael o'r Traeth am 11 am

The club intend organising two 53 seater coaches to take supporters to Bala for the final
If you are interested in booking a seat please contact Ben Ogilvy on 079 22 270 560
Cost: £15 each
The coach will leave from the Traeth at 11am.
---


JOSH BANKS ydy enillydd Tlws y Cefnogwyr -TLWS LUNED ac EVIE MORGAN
Josh hefyd oedd dewis y chwaraewyr gan ennill TlWS MORGAN a LLEW ELLIS.
Llongyfarchiadau mawr i Josh sydd wedi bod yn chwaraewr gwbl allweddol yn amddiffyn y clwb, Bellach yn cwblhau ei 10fed tymor ar y Traeth, a drwy'r cyfnod bu yn gwbl gyson ei gyfraniad yng nghanol yr amddiffyn neu yn gefnwr chwith.
MEILIR WILLIAMS, a ddychwelodd i'r clwb ar gychwyn y tymor, ydy'r PRIF SGORIWR yn ennill TLWS TEULU MORGAN yn rhwydo 8 gwaith gan gynnwys y gôl gynta' pnawn Sadwrn yn erbyn Llanidloes.
NATHAN WILLIAMS, amddiffynwr cyson arall, sydd yn ennill TLWS Y RHEOLWR. Sgoriodd Nathan hefyd 5 gôl gan danlinellu ei gyfraniad pwysig o giciau cornel a chiciau rhydd. Ymunodd â'r clwb ar gychwyn y tymor presennol.
Noddwyd y Gwobrau Gan TELEDU PORTTV (Lluniau Dylan Elis)


---

JOSH BANKS has been named Supporters Player of the Season winning the LUNED and EVIE MORGAN AWARD.
Congratulations Josh who has been a key figure in the Port defence throughout the season. He has now completed his 10th season at the Traeth and through that period has contributed consistently as a central defender and at left back.
Josh is also the Players Player of the Season winning the MORGAN a LLEW ELLIS AWARD
MEILIR WILLIAMS, who returned to the club at the start of the season is TOP SCORER and takes the MORGAN FAMILY AWARD. He has scored 8 goals including Port's first against Llanidloes on Saturday.
NATHAN WILLIAMS, another consistent defender, wins the MANAGER'S AWARD. In addition Nathan netted 5 times to underline his contribution at set-pieces. He joined the club last summer from Conwy Borough.
The Awards were sponsored by TELEDU PORT TV (Photos Dylan Elis)
---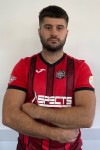 Hatric o wobrau i Josh Banks!! Yn ogystal ac ennill gwobrau Chwaraewr y Tymor y Cefnogwyr a Chwaraewr y Tymor y Chwaraewyr, cafodd Josh ei enwebu yn Chwarewr y Mis am Fis Mawrth. Gwobr haeddiannol am ei gyfraniad i'r frwydr i gadw lle Port yn y Cymru North.


A hat-trick of awards for Josh Banks!! In addition to winning the Supporters Player of the Season and Players Player of the Season, Josh was voted Player of the Month for March. A well deserved award for his contribution in keeping Port's place in the Cymru North.
---


Gyda tymor 2022 /23 y tynnu at y terfyn isod gweler y tri aelod o'r Tîm Rheoli, Craig Papyrnik Stephen Williams a Ben Ogilvy yn bwrw golwg yn ôl, ac yn adlewyrchu ar y tymor sydd yn dod i ben.

With the 2022/23 season now drawing to a close the Management Team of Craig Papirnyk, Steve Williams and Ben Ogilvy reflect on how it has all turned out,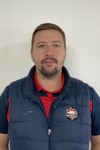 Paps: Season's Reflection:
-Well, here we are the final league game of the season 2022/23 ! It's been a hell of a journey; we've had some real highs and some really bad lows - more so in all honesty !! However, we remain in Tier 2, we have a cup final to look forward to next week and I for one couldn't be happier for this club, it's supporters and hard-working volunteers.
The season has been difficult, key players getting injured at the same time, who have then struggled for a long periods to regain match fitness and some have literally just been getting by from week to week. Not ideal, especially at his level. It started to show after Xmas, heavy legs, but not through lack of fitness or trying but physically unable to get back to the levels required simply down to the fact injuries and niggles continued to hinder so many of our boys, The fact most of the squad only had a two-week break from the previous season speaks volumes, they all now need that rest and recovery and time away to reflect.
My job is to continue rebuilding the squad, improving in areas we need so we can look to push on next season to compete further up the table but I thank my players for achieving our objective, to a man they have dug deep and produced when we most needed it, they turn up no matter what, they have been a credit to the club all season and have never given up on the objective.
We have had some great results, produced some top performances and there have been lots of positives for this squad, the players will have learnt so much this season.
I would like to thank everyone involved with the club, the loyal supporters who travel away and to the hundreds that come to the Traeth every week, you are the heart beat that keeps the club going and I hope it long continues, to the board, volunteers and everyone I thank you so much for everything you do.
What a club we have, let's all go together now to the cup final at Maes Tegid, enjoy the occasion and celebrate what has ultimately a successful 1st season back at Tier 2 for us.
Diolch o Galon !
Paps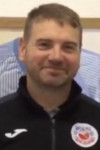 Midges Season's Reflection:
It's hard to believe that we have already reached the season's finale. It only seems like yesterday that we travelled down to Victoria Park to open the season and play against Llanidloes and come away with a deserved three points.
It's been an eventful season since with many highs and some frustrations but ultimately it's been a success for us as a club. The players have been excellent throughout and have really brought into what we are trying to achieve with excellent numbers in training on a weekly basis and have run through brick walls collectively for us as coaches and the badge on the shirt.
Onto the cup final now next week and bring that trophy home!
The Traeth Faithful:
I have to again give a massive shout out again to our supporters and the club's volunteers though as they've been unbelievable week in week out this season. The numbers that travel to every away game and how they get behind us both home and away is brilliant and they really are our 12th man. They have played a massive part to help us secure our place in the league and now we need everyone to help push for that league cup trophy. I personally cannot wait to get going already next season and help develop the team onto the next level.
Diolch ichi gyd a c'mon Port!!!
Midge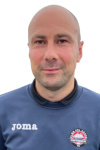 Ben Ogilvy's Season's Reflection:
Here we are the last league game of the season and what a season it has been.
Coming up from Tier 3 we knew how much of a challenge we faced coming into a strong Tier 2 Cymru North league especially with a relatively young & inexperienced squad. We started the season well despite only having a very short turn around from last season after the playoff win and that start ultimately helped us secure our place in the Cymru North for next season which was our main objective for the season.
We had a poor spell in and around Christmas time however the squad stayed strong we remained positive and we kept working hard to get us over the line and we achieved that with a few games to play so that's a testament to the players.
A special thank you to all the hard working volunteers and board members for their ever present hard work & support week in week out, we are extremely lucky to have such hard working & committed people involved in the club.
The supporters who have turned up week in week out and especially those who have also followed us away from home deserve a big thank you, the players and us as a management team fully appreciate them giving up their time to follow us so thank you to them.
Finally we end the season with a huge occasion ahead of us next week in the WBS League Cup final against league Champions Colwyn Bay at Maes Tegid, This is a welcome bonus for our season having achieved our main objectives, it promises to be a great occasion, one we are really looking forward to and one hopefully everyone involved with the club will enjoy after their hard work & support all season.
Cmon Port!
Ben
---


Cyhoeddwyd heddiw y bydd rownd derfynnol Cwpan Gwasanaeth Gwaed (Gogledd), bellach yn cael ei chwarae ar Faes Tegid, y Bala. Yn wreiddiol, roedd y gem rhwng Port a Bae Colwyn i fod i'w chwarae ar yr Ofal yng Nghaernarfon. Does dim newid i amserlen y gem - 22ain Ebrill am 2:30pm.

It was announced today that the final of the Welsh Blood Service Cup (North), will now be played at Maes Tegid, Bala. The match, between Port and Colwyn Bay, was originally due to be played at the Oval, Caernarfon. There is no change to the date or kick off time - 22nd April at 2:30pm.
---


Yr wythnos hon, roedd Cian Pritchard a Kian Hughes unwaith eto yn rhan o garfan Ysgolion Cymru Dan 18.
Yn y gêm ym Mae Colwyn sicrhaodd garfan Cymru eu 3ydd buddugoliaeth yn y Tlws Canmlwyddiant, yn erbyn Yr Alban y tro yma. Y sgôr terfynol oedd Cymru 3-1 YrAlban

Kian Hughes and Cian Pritchard were again part of the Wales Schools U18 squad this week at Colwyn Bay.
Wales recorded their 3rd Centenary Shield win beating Scotland Schools U18 by 3-1.
---
Noddwr / Match Sponsors: Hayden E Williams Syrfeiwyr Siartredig / Chartered Surveyors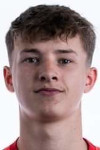 Bydd diweddglo tymor 2022/23 yn cymryd lle ar y Traeth pnawn Sadwrn, gyda ymweliad Llanidloes â'r Traeth. Yn Llanidloes, nol ym mis Awst, cychwynnodd y tymor gyda buddugoliaeth 3-2 i Port diolch i goliau hwyr gan Rhys Alun a Callum Parry.
Ers y fuddugliaeth honno dim ond 8 buddugoliaeth arall sydd wedi cael eu hychwaengu. Bydd Llanidloes, sydd un lle o dan Port yn y tabl, yn dod i'r gêm hon wedi buddugoliaeth dda o 3-2 dros Y Wyddgrug ond wedyn yn colli 3-0 yn erbyn Prestatyn. Tra siom gafodd Port yn colli o 3-1 yn Gresffordd gyda'r canlyniad yma yn golygu eu bod yn llithro un lle i 11eg.
Un o'r ychydig agweddau positif oedd gôl gynta y chwaraewr ifanc talentog Kian Hughes. Meddai Trefyn Jones yn ei adroddiad "..... ergyd isel wych o'r tu allan i'r bocs, yn dilyn gwaith rhagorol ar yr asgell gan yr Alex Boss diflino."
Un peth sydd wedi'i setlo ydy fod Port yn ddiogel yn y Cymru North er waetha'r problemau a fedrai godi os bydd dau glwb o'r gogledd yn disgyn o'r Cymru Premier.
Yn dilyn tymor o frwydro bydd y ddau glwb yn edrych i orffen y tymor ar nodyn uchel.
C'mon Port!

The 2022/23 League finale will take place at the Traeth on Saturday when Llanidloes Town are the visitors. The season also started at Llanidloes, where Port made a winning 3-2 start thanks to late goals by Rhys Alun and Callum Parry.
The season overall has largely been a disappointment with just a further 8 league wins being recorded.
Llanidloes, one place below Port in the table, come into this fixture on the back of a good 3-2 victory over Mold Alex followed by a 3-0 defeat to Prestatyn. For Port, it was a disappointing 3-1 defeat to Gresford. This defeat saw them drop a further place in the table to 11th spot.
One of the few redeeming features of this game was a first goal for the highly promising teenager Kai Hughes (inset). His goal described by Treflyn Jones in his match report as " .....a wonderful low shot from outside the box after excellent work on the wing by the tireless Alex Boss."
One matter has been settled in the last days. Even if two north Wales clubs are demoted from the Cymru Premier, Port's place in the Cymru North is now assured.
Following a season of struggles, both teams will no doubt look to end a high.
C'mon Port!!
---


Barri enillodd Ffeinal Y De o Gwpan Gwasanaeth Gwaed y Gynghrair o 1-0 dros Briton Ferry Llansawel.
Felly Barri fydd yn cyfarfod enillwyr Port v Bae Colwyn yn Ffeinal Haen 2.

Barry Town Utd were winners, over Briton Ferry Llansawel) by 1-0 in the Welsh Blood Service League Cup South Final.
The winners of the Port v Colwyn Bay northern Final will therefore meet Barry in the Tier 2 final.
---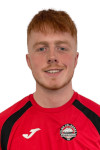 Gyda tymor 2022/23 yn symud yn dawel tua'r terfyn bydd Port, a nhw bellach yn rhydd o beryglon disgyn yn ôl i lawr, yn teithio i chwarae Gresffordd yn y gêm oddi cartref ola' o'r tymor.
Bellach mae Gresffordd wedi gadael eu cartref hir dymor yn Clappers Lane ac wedi cychwyn ar drefniant rhannu cae gyda Derwyddon Cefn, ac yno, ar Y Graig, bydd gêm nos Wener yn cael ei chwarae.
Pan gyfarfu'r ddau glwb ar y Traeth, yn ôl ar dechrau'r tymor, sicrhaodd Gresffordd y 3 phwynt diolch i beniad hwyr Adam Hesp. Nos Wener bydd y ddau glwb yn edrych i orffen y tymor ar nodyn uchel.
Bydd y ddau glwb yn dod i'r gêm ar gefn buddugoliaethau; Gresffordd yn curo Y Wyddgrug, gyda Gerwyn Williams (llun) yn rhwydo i Port ennill yn erbyn Penrhyncoch.
Mae gan y ddau glwb record debyg dros y 5 gêm ddiwetha' -Ennill 2, Colli 2, Cyfartal 1, sydd yn awgrymu gêm agos arall -gyda cefnogwyr Port yn gobeithio am ganlyniad gwahanol y tro yma!
C'mon Port!!

. The 2022/23 season drifts quietly to a close. Now, free of relegation worries, Port travel to take on Gresford Athletic in the final away fixture of the season.
Gresford have vacated their long-time home at Clappers Lane in favour of a ground sharing arrangement with Cefn Druids, which means that Friday's fixture will be played at the Rock,
Gresford ran out 1-0 winners in the corresponding fixture at the Traeth, thanks to Adam Hesp's added time header. Both clubs will now be looking to end the current season on a high.
Both clubs come into this game on the back of victories; Gresford beating Mold Alex, while Gerwyn Williams (inset) netted the winner for Port over Penrhyncoch.
Both have similar records over the past 5 games: W2 L2 D1: which suggests that another even contest can be expected -but Port supporters will be hoping for a different outcome!
C'mon Port!!
---


Bydd Ffeinal Cwpan JD Cymru North, Gwasanaeth Gwaed Cymru rhwng Port a Bae Colwyn yn cael ei gynnal ar YR OFAL, CAERNARFON ar Sadwrn, 22 Ebrill.
Bydd tocynnau ar gael 'wrth y giat yn unig'. Pris: £5 i oedolion Consesiynau: £3.
Y GIC GYNTA' -2.30pm

The JD Cymru North Welsh Blood Service League Cup Final between Port and Colwyn Bay will be played on SATURDAY, 22nd APRIL at the OVAL, CAERNARFON.
Tickets will be available 'on gate sales only' basis. Price: £5 for adults Concessions £3.
KICK OFF 2.30pm.
---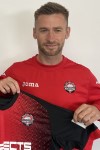 Llongyfarchiadau i Stuart Rogers, sydd wedi ei enwi yn Tîm yr Wythnos y JD Cymru Leagues.
Mae'n enwebiad haeddiannol yn dilyn perfformiad arbennig, yn y fuddugoliaeth o 2-1 dros Penrhyncoch, buddugoliaeth a sicrhaodd fod Port yn cadw eu lle yn y Cymru North.
Cafodd Stuart gêm arbennig, yn angori canol cae, yn rhwydo'r gôl gynta' a wedyn ei groesiad isel at y postyn cefn, yn creu y cyfle i Gerwyn Williams rhwydo'r ail gôl holl bwysig.
Grêt Stuart!

Congratulations to Stuart Rogers who has been named in the JD Cymru Leagues, Team of the Week.
A well deserved nomination for Stuart following his outstanding performance in the 2-1 victory over Penrhyncoch, a win which secured Cymru North safety for Port.
It was an outstanding performance, prompting in midfield, netting the opening goal and then his excellent low cross to the back post provided the assist for the all-important second goal scored by Gerwyn Williams.
Brilliant Stuart!!
---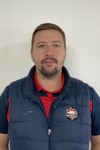 Gyda dwy gêm yn unig yn weddill, oddi cartref yn erbyn Gresffordd ac adra i Llanidloes, gall y cefnogwyr ymlacio, gyda diogelwch Haen 2 wedi'i sicrhau.
Roedd buddugoliaeth dros Penrhyncoch, a hefyd Conwy yn colli i'w cymdogion Llandudno, yn gwneud 30 pwynt yn ddigon i olygu tymor arall yn y Cymru North. Byddai colli'r lle a sicrhawyd ar ddiwrnod cofiadawy yn Y Bermo, wedi bod yn dipyn o argyfwng, ond medrwn roi y fath feddyliau o'r neilltu bellach.
Yn dilyn y fuddugoliaeth honno pnawn Sadwrn, meddai Craig Papirnyk,
"... Porthmadog yn aros yn yn y gynghrair oedd fyd unig amcan y tymor hwn. 'Da ni wedi gwneud hynny ac rwy'n hapus dros y clwb, y gwirfoddolwyr gweithgar a'r cefnogwyr ffyddlon sy'n teithio'n wythnosol. Mae 'na rhai sydd wedi ein hamau ond roeddem, fel grwp, yn dal i gredu y byddem yn cwblhau'r job!"
Ond, does yna ddim awgrym fod y tîm rheoli yn mynd i ymlacio, wrth iddynt symud i adeiladu ar eu profiad eleni, gyda'r is-reolwr Ben Ogilvy ein hatgoffa fod,
".... nifer o'r garfan yn chwarae ar y lefel yma am y tro cynta' yn eu gyrfaoedd."
Ychwanegodd y trydydd aelod o'r tîm hyfforddi, Steve Williams, yr hyfforddwr Trwydded 'A'.
",,,bu nifer o agweddau positif, a bydd yr hogia ifanc dibrofiad yn well oherwydd hyn
"Rwan mae gennym ffeinal i edrych ymlaen ato ac wedyn cawn gynllunio ac adeiladu at y tymor nesa' er mwyn i'r tîm gael symud ymlaen."
Ymlaen at 2023/24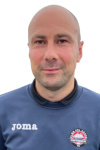 With two games remaining, away to Gresford and finally home to Llanidloes, supporters can relax with Tier 2 safety now assured.
A win over Penrhyncoch and, Conwy's loss to neighbours Llandudno, made 30 points enough to secure another season in the Cymru North. To lose their place, following the euphoria of the play-off victory of last season, would have been something of a disaster for the club but, all those thoughts can now be cast aside.
Following the 2-1 win on Saturday, a pleased Craig Papirnyk commented,
"...Porthmadog staying in the league was my only objective this season, we've done that and I'm made up for the club, it's hard-working volunteers and loyal supporters who travel week in week out. We've had our doubters but we believed as a group we'd do it, job done !"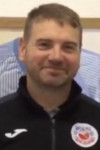 There is however no suggestion that the management team is going to relax as they seek to build on this season's experience, with assistant manager Ben Ogilvy in his programme notes pointing out that it has been a season of development with,
".....several of the squad playing at this level for the firat time in their careers."

The third member of the management team, 'A' Licensed coach Steve Williams, added,,
",,,,,,,,there have been many positives and the young and inexperienced lads will be better equipped because of it.

"We now have a cup final to look forward to and then we can plan and build for next season so that the team and club can kick on."

On now to 2023/24.
---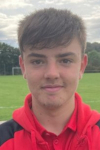 Roedd chwaraweyr Port, Cian Pritchard a Kian Hughes, unwaith eto yn rhan o garfan Ysgolion Cymru yng nghystadleaeth Tlws y Canmlwyddiant.

Dilynwyd y fuddugoliaeth dros Gweriniaeth Iwerddon, gyda buddugoliaeth o 3-1 dros Ysgolion Gogledd Iwerddon Dan 18. Chwaraewyd y gêm neithiwr ar gae Old Road, , Briton Ferry Llansawel, sy'n chwarae yn y Cymru South.

Llongyfarchiadau i'r ddau.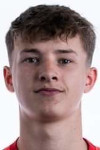 Port pair Cian Pritchard and Kian Hughes were again part of the Wales Schools' squad in last night's Centenary Tournament international.

Wales followed up the win over the Republic of Ireland with a 3-1 win over Northern Ireland schools U 18. The game was played at Cymru South club, Briton Ferry Llansawel's Old Road Ground.

Congrats to both players
---

Noddwr y Gêm / Match Sponsor: TANRONNEN INN, Beddgelert
Noddwyr y Bêl / Match Ball Sponsors: Children's Farm Park / Slate Caverns Llanfair,
Jason Hughes Flooring.

Bydd Port yn croesawu Penrhyncoch i'r Traeth pnawn Sadwrn, y gêm adra' ola' ond un o'r tymor.
Bydd buddugoliaeth pnawn Sadwrn yn sicrhau lle y clwb yn y Cymru North ar gyfer y tymor nesa'. Er waetha' problemau'r tymor bydd y clwb wedyn, wedi llwyddo yn eu prif amcan ar gychwyn y tymor hwn.
Mae'r ystadegau yn dangos fod Penrhyncoch heb ennill oddi cartre' y tymor hwn. Ond hefyd maent yn dangos fod Port ond wedi ennill dwy gêm gynghrair ar y Traeth. Felly i lwyddo pnawn Sadwrn bydd angen i Port weithio'n galed a chynnal y perfformaidau gwell a gafwyd yn ddiweddar. Er waetha'r ystadegau, mae hanes yn awgrymu na fydd yr ymwelwyr yn ildio'n hawdd a bydd angen perfformiad gan Port.
Ar hyn o bryd Conwy sydd yn y safle ola' i ddisgyn, a bydd clwb y Morfa yn chwarae Llandudno nos Wener..
Dewch i gefnogi pnawn Sadwrn.
C'mon Port!!



Port welcome Penrhyncoch to the Traeth for Saturday's penultimate home league fixture
A win in Saturday will secure Cymru North safety for Port. That, should it be achieved, will mean that for all its ups and downs, the club's main, basic aim at the start of the season has been achieved.
The form book tells us that Penrhyncoch have not recorded a win on the road this season. It also tells us that Port have only two league victories at the Traeth from their 13 home fixtures. If they are to secure the points Port will need to work hard and maintain their recent improved form. Despite the stats, history tells us that Penrhycncoch are unlikely to be an easy touch.
Conwy Borough, who curently occupy the 3rd relegation spot, will be in action on Friday against Llandudno.
Support the lads on Saturday.
C'mon Port!!
---

Mae gan glwb ieuenctid Porthmadog Juniors ymgyrch codi ariansydd yn anelu at godi £1,000 i helpu efo costau rhedeg y clwb ac i brynu offer holl bwysig.
Cewch gyfrannu at yr ymdrech ar dudalen Crowdfunding. Just Giving

Port Juniors have a fund raising campaign which aims at raising £1,000 which will be used for running costs and the purchase of much needed equioment.
Supporters can donate on the Just Giving Crowdfunding page.
---

Ni fydd gêm ar Y Traeth ar Llun y Pasg.
Mae'r Gynghrair wedi symud dyddiad gêm Llanidloes ymlaen i'r Sadwrn canlynol 15fed Ebrill.

There will NOT be a game at the Traeth on Easter Monday.
The League has decided to switch the game against Llanidloes to the following Saturday, 15th April.
---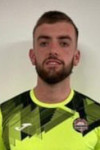 Yn dilyn gêm gystadleuol yng Nghwpan Gwasanaeth Gwaed Cymru aeth Port drwodd i Ffeinal y Gogledd diolch i'r '5 Perffaith' o'r smotyn.
Gyda'r tensiwn yn uchel rhoddodd Meilir Williams Port ar ben ffordd gyda'r gic gynta' a Tom Mahoney, Marcus Banks a Gerwyn Williams i gyd yn rhwydo. Yn ogystal cafwyd arbediad ardderchog gan Morgan Jones lawr i'w chwith i greu y cyfle i Cai Jones sicrhau'r fuddugoliaeth a chwblhau'r 5 perffaith. Ergydiodd Cai heibio i law chwith Mark Richards a roedd Port yn y ffeinal.
Bae Colwyn yn y ffeinal -tipyn o dasg.

Ffeinal y De : Briton Ferry Llansawel v Barry Town United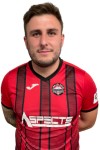 Following an even contest in the WBS League Cup semi-final against Chirk, Port got through thanks to the 'Perfect 5' from the penalty spot.
Tension reigned as Meilir Williams set Port on their way, converting the opener, with Tom Mahoney, Marcus Banks and Gerwyn Williams all finding the net. Meanwhile, home keeper Morgan Jones pulled off a fine save diving to his left, setting up Cai Jones to convert the winning kick, shooting confidently past the left hand of Mark Richards to make it 5-3 in Port`s favour.

Colwyn Bay in the final – some prospect!!

Southern Final: Briton Ferry Llansawel v Barry Town United
---

Galwad i gefnogwyr Port
Chwaraeir Rownd-gynderfynol CWPAN GWASANAETH GWAED Cymru ar Y Traeth pnawn Sadwrn.
Hefyd, ar 18 Ebrill bydd yna gyfle i roi gwaed ac achub bywydau.
Y GANOLFAN, PORTHMADOG
YMDDIHEURIADAU am y dyddiad anghywir. Cadarnhau; bydd y cyfle i roi gwaed ar 18/04/23. Diolch.

A call to Port supporters
The semi-final of the WELSH BLOOD SERVICE Cup will be played at the Traeth on Saturday. On Tuesday, 18 April, supporters could also donate blood and save lives
Y GANOLFAN, PORTHMADOG
APOLOGIES for incorrect date earlier. Confirm the opportunity to donate blood will be on 18/4/23. Thanks
---


Noddwr y Gêm / Match Sponsor: LAUD MEREDITH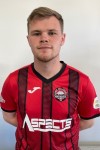 Pnawn Sadwrn bydd Port yn croesawu Y Waun i'r Traeth ar gyfer Cwpan Y Gynghrair, Rownd Gynderfynol y Gogledd.
Dylai cefnogwyr sylwi fod y gic gynta' am 2 o'r gloch.
Ond, does dim angen atgoffa cefnogwyr am y tro diwetha' i'r Waun ymweld â'r Traeth.. Gyda'r ymwelwyr eisoes wedi gwneud y dwbl dros Port mae 'na gyfle i dalu'r pwyth.
Er y byddant yn mynd i'r gêm hon ar ôl colli adra' eto, roedd y perfformiad, yn enwedig yn yr ail hanner y Sadwrn diwetha', yn un o godi hyder fod gwell i ddod.
Yn ei gyfweliad gyda Dylan Elis, yn dilyn y gêm gyda Bae Colwyn, dywedodd Craig Papirnyk bydd Port yn edrych ymlaen at y gêm ond efo pwynt i'w brofi
C'mon Port!!
Bydd yna gêm gyn-derfynol arall pnawn Sadwrn hefyd, rhwng Bae Colwyn a Cegidfa.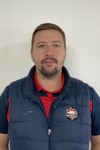 On Saturday Port welcome Chirk AAA to the Traeth for the Northern Semi-final of the League Cup.
Supporters are reminded of the earlier 2pm kick off.
Supporters will not, however, need reminding of events at the Traeth when Chirk last visited!! With Chirk already having completed a league double over Port, there is a score to settle.
Despite going into this tie following another home defeat, last Saturday's peformance, particularly in the 2nd half, will provide the confidence that there is better to come.
In his interview with Dylan Elis following that showing against Colwyn Bay, manager Craig Papirnyk, said, ".... going into the Chirk semi-final we've got a point to prove, we're really looking forward to it."
C'mon Port!!
The other semi-final is also being played on Saturday between Colwyn Bay and Guilsfield.
Lluniau / photos: Ifan Emlyn & Craig Papirnyk
---


Pleidleiswyd Tom Mahoney yn Chwaraewr y Mis am fis Chwefror gan y cefnogwyr.
Ymunodd â Port yn ystod ffenest Ionawr o glwb Runcorn Town, yn cychwyn pob un o'r 5 gêm yn ystod Chwefror, gan chwarae rhan bwysig yn yr adfywiad diweddar. Rhwydodd gôl hwyr yn ei gêm gynta' ar Y Traeth, i sicrhau pwynt gwerthfawr yn erbyn Bwcle.
Ers ymuno, mae'r chwaraewr tal wedi gwneud cyfraniad gwerthfawr i'r canol cae a'r amddiffyn.
Llongyfarchiadau Tom.

Tom Mahoney has been voted by supporters the club's Player of the Month for February.
. He joined Port, during the January window, from Runcorn Town and started each one of the 5 games during February, playing an important part in the club's recent revival of fortunes.
He netted a late equaliser on his home debut, to give Port a valuable point against Buckley Town.
The tall midfielder/ defender has made a valuable contribution since joining.
Congratulations Tom.
---

Bydd y trefniadau yma ar gyfer cefnogwyr i'r gêm gyda Bae Colwyn pnawn 'ma
Dylai deiliaid pasys a deiliaid tocyn tymor i fynd i mewn drwy'r brif giât
Cyrhaeddwch yn gynnar er mwyn osgoi bod mewn ciw wrth y fynedfa.
Bydd yna barcio ychwanegol yn y Cae Rygbi gyferbyn.

Supporters should note the following entry arrangemants for the game against Colwyn Bay this afternoon.
Pass and season ticket holders are to enter via main gate.
Arrive early to avoid queues at the turnstiles.
There will be extra parking at the Rugby ground near the Traeth
---

Noddwr y gêm / Match Sponsor: CHILDREN'S FARM PARK / SLATE CAVERNS LLANFAIR

.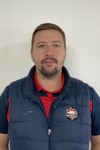 Dim ond golwg frysiog ar y Tabl sydd angen i fesur maint y dasg bydd Port yn wynebu pan ddaw pencampwyr tebygol y Cymru North i'r Traeth, pnawn Sadwrn. Maent wedi cael tymor gwych, a tymor nesaf byddant yn siwr o osod sialens i glybiau sefydlog y Cymru Premier.
Ymatebodd Craig Papirnyk i'r hyn sydd o'u blaen gan ddweud y bydd pawb yn disgwyl i Port gael cweir, felly bydd yna ddim pwysau, a gall y garfan fwynhau'r achlysur, a gobeithio rhoi perfformiad iy byddant yn falch ohono.
Oes yna rhywbeth positif?
Oes wir! Bydd yn ddiwrnod grêt ar y Traeth yn croeasawu clwb sydd heb golli gêm gynghrair yn ystod y tymor, gyda'r unig bwyntiau i'w colli yn dod mewn gêm gyfaartal ar ddiwrnod cynta'r tymor! Roedd y gêm gyfatebol ar Ffordd Llanelian, yn un o safon gyda'r ddau glwb yn cyfrannu at yr achysur.
Yn ddiweddar iawn mae Port wedi dechrau dod allan o'u rhediad gwael.... C'mon Port!!

A quick look at the table is sufficient to see the size of the daunting task facing Port, when the Cymru North champions in waiting visit the Traeth on Saturday. Colwyn Bay have enjoyed a fantastic season and next season will provide the established Cymru Premier clubs with a real challenge. Manager Craig Papyrnik responded to the prospect, when asked by Dylan Elis:
"...it's going to be a really, really difficult game but a game where we've got no pressure.
"Let's be honest everyone will expect Colwyn Bay to come and turn us over.
(We can) "go and enjoy the day and, give a good account of ouselves, hopefully."
Are thre any positves?
Indeed, it will be a great day at the Traeth welcoming a club which has not lost a league fixture during the whole season with, the only points dropped, comimg in a draw on the opening day of the season.
The corresponding match at Llanelian Road was a really enjoyable game of high quality.
Last but not least Port have seemingly arrested the slump in form.
We look forward to it.
C'mon Port!!
---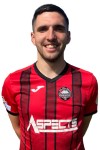 Enwyd Meilir Williams, blaenwr Port, yn Tîm yr Wythnos y JD Cymru Leagues am yr wythnos hon.
Rhwydodd Meilir ddwywaith yn y fuddugoliaeth o 3-1, holl bwysig dros y Derwyddon Cefn i ddod a'i gyfanswm i 3 gôl yn y 2 gêm ddiwetha'. Hefyd sgoriodd o'r smotyn yn y gêm gyfartal gyda'r Wyddgrug.
Llongyfarchiadau Meilir.


Port striker, Meilir Williams, has been named in the JD Cymru Leagues, Team of the Week.
Meilir netted twice in the all-important 3-1 win, away at the Rock, against Cefn Druids, making it a tally of 3 goals in his last two games. He also converted from the spot in the away draw against Mold Alex.
Congrats Meilir.
---


CANLYNIAD / RESULT:
Gweriniaeth Iwerddon 3-4 Cymru ( Kian Hughes ac Cian Pritchard ymlaen ar 73 munud)

ROI 3-4 Wales (Cian Pritchard & Kian Hughes on as subs 73 mins)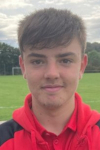 A nhw newydd gyrraedd adre' o'u taith i Rhufain, mae Cian Pritchard a Kian Hughes yn teithio unwaith eto, y tro yma i Wexford yng Ngweriniaeth yr Iwerddon.

Maent wedi eu cynnwys yng ngharfan Ysgolion Cymru Dan 18 i chwarae yn y gynta' o'r gemau rhyngwladol, Tlws y Canmlwyddiant. Bydd y gêm yn cael ei chwarae nos yfory, 9fed Mawrth, ar Gae Ferrycraig, cartref clwb Wexford sy'n chwarae yn Adran Gyntaf Cynghrair yr Iwerddon.
Hefyd yn chwarae yn y Gystadleuaeth, bydd Ysgolion Yr Alban, Gogledd yr Iwerddon a Lloegr.
Pob lwc i'r ddau!!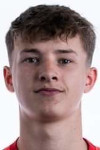 Fresh back from a visit to Rome, Cian Pritchard and Kian Hughes are again on their travels, this time visiting Wexford in the Republic of Ireland

. They have again been included in the Welsh Schools U 18 squad, this time for the first of the Centenary Shield internationals. The game will be played tomorrow evening, 9th March, at Ferrycarrig Park the home of League of Ireland !at Division club, Wexford FC.

The Centenary Shield will also include matches with Scotland, Northern Ireland and England Schools.
Best of luck Both!!
---

Mae gan Port 4 gêm gynghrair yn weddill a gêm hefyd, yn Rownd Cyn Derfynnol Cwpan Gwasanaeth Gwaed Cymru y Cymru North (Y Waun).
O'r gemau yma, bydd 4 ar Y Traeth ac yr un gêm oddi cartref sy'n weddill yn erbyn Gresffordd, yn eu cartref newydd, Y Graig maent yn eu rannu gyda Derwyddon Cefn.
Isod gweler y gemau, y dyddiadau a'r amseroedd.
Dros y Pasg bydd Port yn chwarae Gresffordd (oddi cartref) ar Gwener y Groglith ac adre i Llanidloes ar Lun y Pasg.

11/03 Bae Colwyn Bay 2,30pm @Traeth
18/03 Y Waun / Chirk 2.00pm @Traeth
25/03 Penrhyncoch 2.30 @Traeth
7/04 Gresffordd 7.30pm. @ Graig/Rock
10/04 Llanidloes 2.30pm @Traeth

Port have 4 league games and a WBS League Cup North Semi Final tie (Chirk AAA) remaining this season.
Of these games, four will be at the Traeth and, the one remaining away game, will be against Gresford at their new home, The Rock, which they now share with Cefn Druids,
Above are the dates and times of these fixtures.
The final fixtures will be an Easter double header on Good Friday (Gresford away) and Easter Monday (Llanidloes home).
---


Un gêm oddi cartref sydd ar ôl, y gêm yn erbyn Gresffordd. Bydd y gêm hon yn cael ei chwarae ar Y Graig, cartre' Y Derwyddon Cefn.
Ni fydd Gresffordd bellach yn chwarae ar Clappers Lane sef eu hen cartref hanesyddol.
Bydd Port yn chwarae Gresford ar nos Wener, 7fed Ebrill gyda'r gic gynta' am 7.45pm.



Port have only one more away fixture remaining, against Gresford Athletic. This game will now be played at the Rock, home of Cefn Druids.
Gresford will no longer play matches at their former home at Clappers Lane. They have come to an agreement with the Druids to ground share at the Rock.
Port are due to play Gresford on Friday 7th April with a 745pm kick off.
---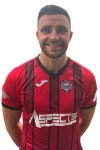 Penwythnos arall, gêm bwysig eto, y tro yma ar NOS WENER oddi cartref ar Y Graig cartre'r Derwyddon.
Mae'r Derwyddon yn y 6ed safle yn y tabl. Er iddynt golli 3 o'u 4 gêm ddiwetha', rhaid nodi fod y tair yn erbyn clybiau, Bae Colwyn, Treffynnon a Chegidfa, y tri, yn cael rhediadiadau arbennig.Yn y gêm gyfatebol ar Y Traeth, colli wnaeth Port o 2-1, mewn gêm eitha' cyfartal ond gyda Callum Stephens yn rhwydo yn yr ail hanner i ennill y gêm i'r Derwyddon.
. Fel ar Barc Alyn, bydd hon yn dipyn o sialens a bydd angen perfformiad tebyg, hynny ydy, heblaw am y gôl yn yr amser ychwanegol; sefyllfa sydd wedi costio dipyn o bwyntiau i Port dros y tymor. Ond roedd yn dda cael Ifan Emlyn ac Alex Boss yn ôl yn y garfan ac yn cyfrannu eto.
Amdani Hogia' C'mon Port!!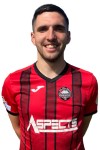 Another weekend, another tough fixture, this time on a FRIDAY evening away at The Rock, home of Cefn Druids.
The Druids are currently in 6th spot in the table. Though they have lost 3 of their last 4 games, it is worth noting that those games were against three of the form teams of the Cymru North; Colwyn Bay, Holywell and Guilsfield. In the corresponding fixture at the Traeth Port suffered an odd goal 2-1 defeat, after a fairly even contest with Callum Stephens netting the Druids winner in the 2nd half.t.
Like last weekend, it will be another tough challenge and another similar performance will be called for, with hopefully no added time mishaps which have cost Port this season. It was good to have the long term absentees, Ifan Emlyn and Alex Boss, back on the pitch and contributing again.
Go for it lads! C'mon Port!!

Lluniau: sgorwyr yn y Wyddgrug / Photos: the scorers at Mold Alex. Nathan Williams & Meilir Williams.
---


Llun / Monday 27/02/23: CYMRU 1-1 LAZIO LND (Lazio yn ennill / win 4-2 -pens)
Cychwynodd Kian Hughes y gêm cyn cael ei eilyddio ar ôl 50'.
Ar y fainc cychwynodd Cian Pritchard gan ddod i'r cae ar ôl 50'

Kian Hughes was in the starting line-up before being replaced on 50 mins
Cian Pritchard started on the bench but came on as sub on 50 mins.

Mawrth / Tuesday 28/02/23 CANADA 3-2 CYMRU 1.30pm
Cian Pritchard yn cychwyn y gêm ac yn sgorio ddwywaith yn yr hanner cynta,' a Cymru 2-0 ar y blaen hanner amser. Canada yn dod yn ôl i ennill yn yr ail-hanner.
Kian Hughes yn dod ymlaen fel eilydd ar ôl 50'.

Cian Pritchard in starting line-up and scoring twice in the first half, to put Wales 2-0 ahead at half-time. Canada making a come-back in the second half to win 3-2.
Kian Hughes came on as sub on 50mins.

Iau / Thursday 02/03/23 CYMRU 0-2 SAN MARINO
Cian a Kian yn y tîm cychwynnol. Kian yn cael ei eilyddio ar 50'.
Cian and Kian both in starting line-up. Kian subbed on 50mins
---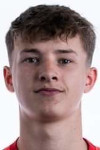 Bydd twrnament Roma Caput Mundi yn cychwyn Ddydd Llun (27 Chwefror). Bydd Cymru yn yr un grwp â Canada, San Marion a Lazio LND.
Mae chwaraewyr Port, Cian Pritchard a Kian Hughes yn rhan o garfan Ysgolion/Colegau Cymru. Pob lwc hogia'.


Llun / Monday 27 /02/ 2023 – 1.30pm
LAZIO LND – Cymru / WALES
Stadium 'Cereate Casamari' – Veroli (FR) (Via Scifelli, snc)
Mawrth / Tuesday 28/ 02/ 2023 – 1.30 pm
Cymru / WALES – CANADA
Stadium 'Luigi Ariola' – Cave (RM) (Piazza Ettore Pistolesi,1)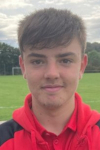 Iau / Thursday 2 / 02 / 2023 – 1.30 pm
Cymru / WALES – SAN MARINO
Stadium 'Caerate Casamari' – Veroli (FR) (Via Scifelli, snc)



. The Roma Caput Mundi Tournament will commence on Monday (27Feb). Wales will be in group B with Canada, San Marino and Lazio LND.
Port players Cian Pritchard and Kian Hughes are part of the Wales schools/Colleges squad. Best of luck lads.
The group fuxtures will be played as above
---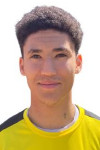 Pnawn Sadwrn bydd Port yn teithio i'r Wyddgrug i chwarae gêm allwedol arall yn y frwydr i sicrhau eu bod yn aros yn y Cymru North.
Eisoes mae'r ddau wedi cyfarfod tair gwaith y tymor hwn, gyda'r Wyddgrug yn ennill yn y Gynghrair a Cwpan Cymru, tra Port oedd yn llwyddianus yng Nghwpan y Gynghrair. Mae gan y clwb o Sir y Fflint fantais o 2 bwynt dros Port, a hefyd dwy gêm mewn llaw. Felly gellir dadlau fod angen Port yn fwy.
Dros y 6 gêm ddiweddara' mae gan y clybiau record sy'n union yr un fath Ennill 1 Cyfartal 1, Colli 4.
Nid oedd dim y gallai fod wedi paratoi cefnogwyr am yr hyn ddigwyddodd ar Y Traeth y Sadwrn diwetha' Er eu bod lawr i 10 dyn am gyfnod hir, cafodd cefnogwyr eu syfrdanu gan y perfformiad. Cyfle felly, pnawn Sadwrn, am ymateb neu, fel y dywedodd Craig Papirnyk, "Mae gennym 6 gêm i'w rhoi yn iawn...."
Newyddion da fod ifan Emlyn ac Alex Boss (llun) yn agosau at ffitrwydd. Gall eu cyfraniad fod yn holl bwysig.
(Diolch i Dylan Rees am y cywiriad!!!!)
C'mon Port!!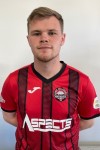 On Saturday, Port travel to Flintshire to take on Mold Alex in a vital Cymru North survival fixture.
The clubs have already played each other 3 times this season, with Mold recording a League and a JD Welsh Cup win, while Port came out on top in the in the League Cup. The Flintshire club hold a two-point advantage and have two games in hand, so we can take it that Port's need is greater.
Over the last 6 matches the clubs have identical records W1 D1 L4.
Nothing could have prepared supporters for last Saturday's level of performance at home to Chirk. Even with 10 men, faithful supporters were left stunned, Saturday will provide the opportunity for a response or as Craig Papirnyk puts it, >"We've got six games to put it right.."
Good news is that Ifan Emlyn (inset) and Alex Boss are nearing fitness. Their contribution cold be vital.
(Thanks to Dylan Rees for the correction!!!!)
C'mon Port!!
---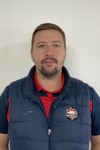 Mae Craig Papirnyk yn cymryd cyfrifoldeb llawn am y perfformiad diweddara', a dydy o ddim chwaith yn dal 'nol, wrth gael ei gyfweld gan Dylan Elis ar Teledu Port TV.
"Un o'r pnawniau gwaetha' imi gael ar y Traeth....
"I ddweud mod i'n rhwystredig ....
"Roeddem dwy neu dair llathen y tu ôl iddi...
"Roedd y safon heddiw yn is, o lawer, na'r hyn 'dw i'n ei ddisgwyl....
Dengys y dyfyniadau yma ddyfnder y teimladau yn dilyn perfformiad pnawn Sadwrn.
Ond y peth pwysig rwan ydy edrych at y gemau sy'n weddill fel mae Craig yn dweud "Mae gennym chwe gêm i'w roi yn iawn"
Mae'n ychwanegu:
"'Da ni ddim yn chwilio am esgusodion ...
"Da ni'n atebol am ein perfformiadau .....
"Mae'r chwaraewyr yn atebol, a rhaid iddyn nhw gymryd y cyfrifoldeb.....
Pnawn Sadwrn bydd Port yn cychwyn ar rhediad o gemau holl bwysig a bydd codi rhywbeth o gemau'r Wyddgrug, Y Derwyddon neu Bae Colwyn yn gamp ond, bellach bydd Paps angen sioc wrth ei dîm, er mwyn tynnu drwyddi.

Manager Craig Papirnyk takes full responsibility for Saturday's performance and neither does he pull any punches in his answers to Dylan Elis post match on Teledu Port TV.
"One of the worst afternoons I've experience at the Traeth...
"To say I'm frustrated is an understatement...
"We were two or three yards off the pace....
"Today was well below what I expect...."
These quotes clearly show the depth of feeling that followed Saturday's performance.
But we now have to focus on what lies ahead for as Craig says, "We've got six games to put it right.."
He adds:-
"We are not looking for excuses ...
"We are accountable for the performances we put on ....
"The players are accountable and need to take responsibility..."
Port start the final run in on Saturday and, anything from the next three, Mold, Druids and Colwyn Bay, will be an achievement, but a shock result is what Paps really needs from his team to pull through.
---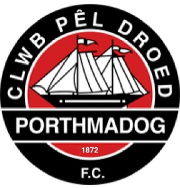 Mae'r clwb wedi derbyn rhodd o £2500 gan Cyngor Tref Porthmadog.
Hoffai swyddogion y clwb ddiolch am ei rhodd hael.
Bwriad y clwb yw defnyddio'r arian at y gwaith o greu ystafell newid pwrpasol ar gyfer merched sydd yn dyfarnu a cynorthwyo mewn gemau.
Mae'r gefnogaeth yn cael ei werthfawrogi yn fawr iawn



The club have received a donation of £2500 from Porthmadog Town Council.
Club officials wish to thank the Town Council for their generosity.
The club intend to use the money towards creating a new dressing room for female referees and assistants.
The support is much appreciated.
---

Mae Port mewn brwydr i aros yn y Cymru North. Diflanodd unrhyw amheuon am hyn pnawn Sadwrn.
Awgryma'r tabl fod y ddau glwb yn y safleoedd isa' wedi'u ynysu'n ormodol erbyn hyn, i oroesi. Hyn felly yn gadael un lle, a'r lle hwnnw yn mynd i gael ei lenwi gan un o 5 neu o bosib 6 clwb. Mae gwagle o 9 pwynt wedi datblygu rhwng Prestatyn yn 8fed a'r Wyddgrug yn 9fed.
Y ffefrynau i achub eu croen fydd y timau hynny sydd ar y rhediad gorau. Er i'r Waun fod yn y tri safle gwaelod am rhan fawr o'r tymor, yn sydyn, gyda chwaraewyr a arwyddodd yn Ionawr yn disgleirio, daeth buddugoliaethau pwysig dros Y Wyddgrug a Port i'w codi allan o'r tri gwaelod. Mae Gresffordd hefyd wedi codi pwyntiau i symud uwchben Port, tra fod Conwy wedi llithro i'r tri gwaelod.
Tebyg yr aiff y frwydr i'r gêm ola'!! A tair gêm ola' Port fydd yn erbyn Penrhyncoch a Gresffordd gyda Llanidloes yn dod a'r cyfan i fwcwl. Dewch tu ôl yr hogiau, bydd hon yn dipyn o siwrnai.



Any remaining doubts that Port are involved in a relegation dogfight were removed following Saturday's depressing result.
The table suggests that the clubs occupying the bottom two places are by now too isolated to survive, which leaves one place, and that place could be occupied by one of of 5 or maybe even 6 clubs. A 9pts gap has developed between Prestatyn in 8th spot and Mold Alex in 9th place.
The favourites to survive will be those clubs that are in the best run of form. Although they have been in the bottom three for much of the season, suddenly, with January signings to the fore, Chirk AAA have found a winning streak with victories over Port and Mold Alex. Gresford have also picked up points to move above Port in the table while Conwy have dropped into the bottom three.
This really could go to the wire and Port's last 3 games are Penrhyncoch (h), Gresford(a) with Llanidloes(h) bringing down the curtain.Get behind the lads this is going to be some final journey.
---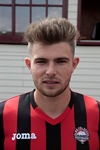 Mae Jamie McDaid i adael y clwb ac arwyddo i CPD Llanberis. Cychwynodd Jamie ei gyfnod cynta ar Y Traeth tra yn dal yn ei arddegau gan ddychwelyd o Landudno yn 2020. Ac er iddo fethu llawer o'r tymor 2021/22 daeth yn ôl i chwarae rhan werthfawr yn y rhuthr ola am ddyrchafiad.
Fel mae wedi troi allan, ei weithred fawr ola' dros y clwb oedd sicrhau 3 phwynt yn erbyn Conwy gyda'i ddwy gôl hwyr, ar ôl dod ymlaen o'r fainc.
Diolch iti Jamie a phob lwc yn Llanbêr.

Jamie McDaid is leaving the the club to sign for CPD Llanberis. Started his first stint at the Traeth as a teenager, returning again from Llandudno in 2020 but, despite missing most of last season, played a valuable role in the run in for promotion.
As it turns out his grand finale for the club proved to be the super sub appearance against Conwy Borough, when his two late goals secured all three points for Port.
Thanks and best of luck at Llanberis Jamie.
---

Noddwr y gêm / Match Sponsor: GARY FALCONER Electricals
Noddwyr y Bêl / Match Ball Sponsors: CEFNOGWYR PORT SUPPORTERS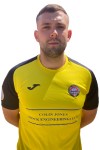 Pnawn Sadwrn byddwn yn croesawu Y Waun i'r Traeth ar gyfer gêm allweddol yn hanner isa'r tabl.
Er eu bod yn y 10 fed safle, ni all Port deimlo'n gwbl ddiogel. Yn dilyn 12 gêm gynghrair heb fuddugoliaeth i'r Waun, daeth buddugoliaeth y Sadwrn diwetha' dros y Wyddgrug, yn rhybudd amserol. Mae'r 3 phwynt hwn yn eu gadael 6 phwynt o dan Port ond gyda dwy gêm mewn llaw, a hyn yn gwneud gêm pnawn Sadwrn yn frwydr 6 phwynt.
Gwnaeth chwaraewyr newydd wahaniaeth i'r Waun, gyda Rhys Edwards, chwaraewr ar fenthyg o'r Seintiau Newydd, yn sgorio'u gôl gynta ac un arall newydd, Tristan Lloyd, hefyd yn sgorio. Does dim angen atgoffa cefnogwyr mai'r Glowyr hefyd enillodd y gêm gyfatebol o 2-1.
. Rhaid i Port bellach droi perfformiadau cry' yn bwyntiau os am rhoi pellter rhyngddynt â'r tri gwaelod, gan hefyd osgoi digwyddiadau fel yr un a welodd Iddon Price yn gorfod gadael ei le yng nghanol yr amddiffyn i fynd i'r gôl. Gêm bwysig, dewch i gefnogi.
C'mon Port!!

We welcome Chirk AAA to the Traeth on Saturday in what could be a key fixture in the lower half of the table.
Despite lying in 10th spot Port are not yet out of the relegation woods. Chirk served up a timely reminder, when after 12 league matches without a win they gained an important victory over Mold Alex last weekend, a win which leaves them 6 points adrift of Port but with 2 games in hand, making Saturday's game a crucial 6 pointer.
January signings proved influential for the Colliers with Rhys Edwards, a loanee from TNS, putting them ahead and, another new signing, Tristan Lloyd also on the scoresheet. Supporters will not need reminding that Chirk were also 2-1 winners in the corresponding fixture.
Port will need to turn battling performances into points if they are to breathe more easily and also avoid calamities like having to replace sent off keeper Morgan Jones with central defender Iddon Price (inset). Everything to play for, come and support.
C'mon Port!!
---

A hithau ond yn ganol Chwefror â Port gyda ond 7 gêm gynghrair yn weddill, 7 gêm felly i sicrhau diogelwch a dyna bu prif amcan y tymor hwn. Disgwylir i'r tymor ddod i ben ar y 10fed Ebrill.
Wrth gymryd golwg ar y gemau sy'n weddill gwelwn fod 4 o'r 7 gêm yn erbyn clybiau sydd yn is yn y tabl, Y Waun, Penrhyncoch, Gresffordd a Llanidloes. Heblaw am Llanidloes mae'r tri arall a gemau mewn llaw ar Port. Hefyd mae dwy gêm oddi cartref yn erbyn clybiau sydd a buddugoliaethau dros Port ar Y Traeth. Mae'r gêm arall sy'n weddill yn un ddeniadol, ond anodd iawn, pan ddaw Bae Colwyn i'r Traeth. Gobeithio wir fydd pob dim wedi setlo cyn y gêm ola' adra i Llanidloes!!

18/02 Y Waun/Chirk AAA (H)
25/02 Wyddgrug/Mold (A)
03/03 Derwyddon Cefn Druids (A)
11/03 Bae Colwyn Bay (H)
25/03 Penrhyncoch (H)
07/04 Gresffordd (A)
10/04 Llanidloes (H)

It is only mid-February and Port have just 7 league fixtures remaining, 7 games to secure Cymru North safety, which has been the club's main goal this season. As things stand Port's season will come to an end on 10th April.
A look at the remaining fixtures above shows that 4 of the 7 fixtures are against clubs below us in the table Chirk, Penrhyncoch, Gresford and Llanidloes. All apart from Llanidloes have games in hand. There are two away games against mid-table clubs that have already recorded wins at the Traeth. The other remaining game is an attractive but very difficult one, when Colwyn Bay come to the Traeth. Let's hope that we have collected sufficient points and that all will be settled before the final home fixture with Llanidloe!!.
---

Mae yna ddyddiad newydd ar gyfer y gêm oddi cartref yn erbyn Y Derwyddon Cefn Bellach bydd yn cael ei chwarae ar nôs WENER, 3ydd Mawrth gyda'r gic gynta am 7.45pm.

Supporters should note that the away fixture against Cefn Druids has been switched to the FRIDAY evening, 3rd March with a 7.45pm kick off.
---

Pnawn Sadwrn bydd Port yn teithio i Brestatyn yn fwy hyderus yn dilyn dau berfformiad penderfynol, gan gynnwys sicrhau pwynt gwerthfawr adra' i Fwcle. Yn y gêm hefyd cafwyd berfformiad arbennig gan Tom Mahoney, y gynta' iddo ar Y Traeth. Coronwyd ei berfformaid gyda gôl holl bwysig i sicrhau y pwynt.
Yr un fath a Port, mae ein gwrthwynebwyr wedi colli momentwm yn ddiweddar ac wedi llithro 'chydig i'r 8fed safle yn y tabl. Yn wir mae gan y ddau glwb record sy'n union yr un fath dros y 5 gêm ddiwetha'. Ennill 1 Cyfartal 1 Colli 3. Ond tan yn ddiweddar, roedd Prestatyn yn mwynhau tymor arbennig o dda ond bellach, fel Port, byddant yn edrych i droi gornel a dechrau symud i fyny'r tabl unwaith eto.
Pan gyfarfu'r ddau ar y Traeth sicrhaodd Port fuddugoliaeth o 2-0 gyda Callum Parry a Meilir Williams yn rhwydo. Roedd hwn yn un o berfformaidau gorau'r tymor. Byddai ail adrodd hyn yn wych!!
C'mon Port!!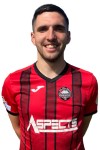 Port will travel to Prestatyn on Saturday boosted by two strong performances, including the precious point at home to Buckley. A feature of that game was an outstanding home debut by Tom Mahoney, including netting the vital equaliser.
Like Port, our opponents have not enjoyed the best of form recently and, this has seen them slip to 8th place in the table. In fact the two clubs have identical records over the last 5 games. W1 D1 L3. But, until recently, Prestatyn were enjoying a really good season and now, like Port, will be looking to turn a corner and start moving up the table again.
When the two clubs met at the Traeth, Port secured a 2-0 win with Callum Parry and Meilir Williams (inset) scoring. This was one of their best performances of the current season. A repeat performance would be great!!
C'mon Port!!
---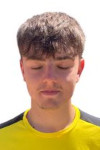 Newyddion gwych i ddau o chwaraewyr ifanc Port. Bydd y ddau ar daith i Rhufain ar 22 Chwefror am 10 diwrnod.
Y tro yma yn ymuno gyda Cian Pritchard (llun}, sydd eisoes wedi bod yn rhan o garfan Ysgolion Cymru Dan 18 ar gyfer gemau yn erbyn Awstralia ac yr Ysgolion Preifat Annibynnol, fydd Kian Hughes a arwyddodd i Port yn ddiaweddar.
Bydd y ddau yn cymryd rhan yn y 'Roma Caput Mundi' twrnament gwahoddedig sydd yn cael ei gydnabod gan UEFA. Byddant yn rhan o garfan Ysgolion/Colegau Cymru ac yn chwarae gwrthwyebwyr rhyngwladol.
Cynhelir y twrnament, fel arfer, ym mhencadlys gwych tîm rhyngwaldol yr Eidal, Y Borghesiana yn Rhufain. Mwynhewch y profiad Cian a Kian.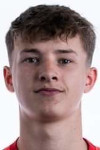 Brilliant news for two young Port players. They will both be off on a trip to Rome on 22nd February for 10 days.
Cian Pritchard, who has been part of the Welsh Schools U18 squad for the representative games against Australia and the Independent Schools, will be joined on the trip by recent Port signing, Kian Hughes (inset).
They will be taking part in the UEFA recognised invitation tournament, 'Roma Caput Mundi' and will be part of the joint Wales Schools/Colleges squad playing other international squads
The tournament is usually held at the fantastic Borghesiana complex, the training headquarters of the Italian national football team in Rome.
Enjoy the experience Cian and Kian !!
---


Pleidleisiwyd Marcus Banks yn Chwaraewr y Mis am fis Ionawr gan y cefnogwyr. Mae'r chwaraewr ifanc talentog, sydd eisoes wedi cynrychioli tîm Futsal Cymru Dan 19, wedi cael mis arbennig o dda. Yn ogystal a cael ei ddewis yn chwaraewr y mis, cafodd ei enwi yn nhîm yr wythnos y JD Cymru Leagues yn dilyn ei berfformaid a'i gôl allweddol yn y fuddugoliaeth dros Hotspyrs Caergybi
Da Iawn a llongyfarchiadau Marcus.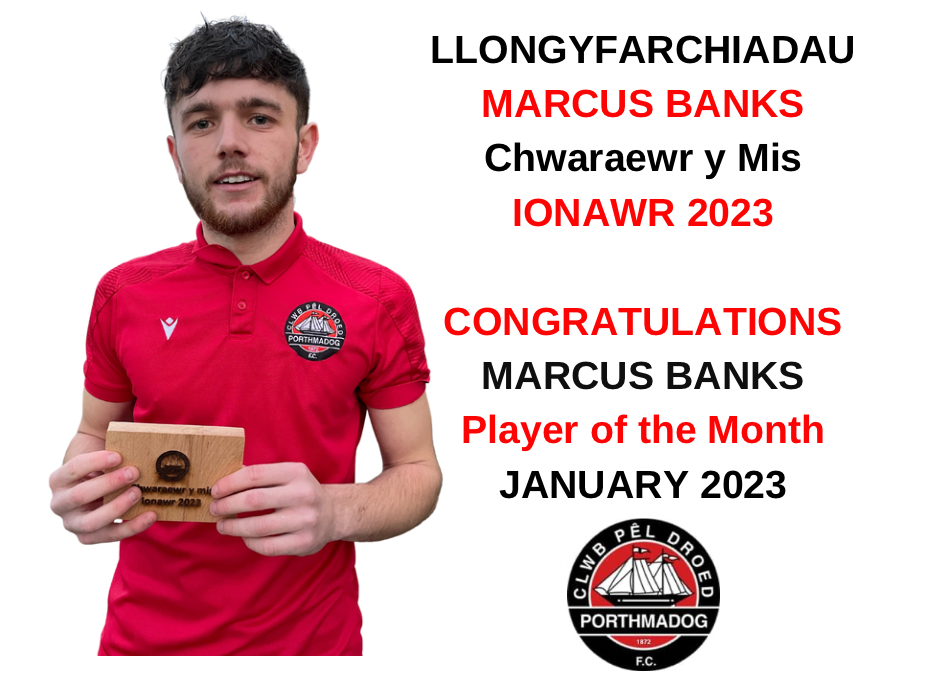 Marcus Banks has been voted by supporters the club's Player of the Month for January. The creative, talented midfielder, who has represented Wales in U 19 Futsal internationals, .has enjoyed a good month. In addition to being voted club player of the month he was named in the JD Cymru Leagues team of the week following his all-important goal in the win over Holyhaed Hotspurs.
Well done and congratulations Marcus.
---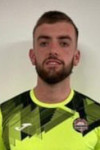 Nos Fawrth byddwn yn croesawu Bwcle i'r Traeth ar gyfer gêm wedi'i hadrefnu. Mae'r ymwelwyr yn mynd yn dda yn y gynghrair eleni ac wedi ennill ei dwy gêm ddiweddara'ac yn y 5ed safle yn y tabl. Yn y gêm gyfatebol ar Y Globe Way Bwcle enillodd o 3-1.
Fel y dywedodd dylan Rees yn ei adroddiad teithio i Rhuthun â gobeithion yn weddol isel oedd hi panaw Sadwrn ond, yn y diwedd roedd angen gic amheus o'r smotyn i'w curo. Bydd y perfformiad penderfynol hwn yn codi gobeithion am gêm gystadleuol eto nos Fawrth. Cewch weld ar 'Tu ôl i'r Gôl' fod yna berfformiad arbennig gan Morgan jones gyda nifer o arbedion gwych.
C'mon Port!!

On Tuesday night we welcome Buckley Town to the Traeth for the re-arranged fixture. The visitors are in good form having won their last two games and currently lie in 5th spot in the table. They also recorded a 3-1 win in the corresponding fixture at Globe Way.
As Dylan Rees said in his match report, Port travelled to Ruthin with low expectations on Saturday but, in the end, it needed a controversial penalty award to beat them. A battling performance to build on and raise hopes for another competitive performance tomorrow night. As you will see on 'Tu ôl I'r Gôl ', there was a great performance from Morgan jones pulling off numerous outstanding saves.
C'mon Port!!
---


Un peth sydd yn gyson ar Y Traeth y tymor hwn, a hynny ydy lefel y torfeydd.
Dyma;r ystadegau ar gyfer y 10 gêm gynghrhair adref y tymor hwn.
Y dorf ucha' oedd 348(yn erbyn Treffynnon)
Y dorf isa' oedd 225(yn erbyn Cegidfa)
Y nifer llawn o gefnogwyr a daeth drwy'r gatiau ydy 2790.
Hyn yn rhoi cyfartaledd boddhaol iawn o 279
Bu tair torf o 300+ a gafwyd am y gemau yn erbyn Treffynnon, Llandudno a Hotspyrs Caergybi.
Y dorf ucha' oedd ar gyfer y gêm ar bnawn Sazdwrn yn erbyn Treffynnon.
Dylem gofio, er waetha'r cychwyn da i'r tymor, mae Port wedi bod yn y rhan isa' o ganol y tabl ac er hynny mae'r gefnogaeth wedi parhau yn gyson uchel.
Yn ogystal â'r ffigyrau boddhaol yma bu'r gefnogaeth ar y ffordd yn dda hefyd.
Dymuna'r clwb ddiolch i gefnogwyr am ei ffyddlondeb i'r clwb.

One thing which has been constant at the Traeth this season has been the attendance level.
These stats are for the 10 home league fixtures played to date.
(v Holywell)
The lowest gate was 225. (v Guilsfield)
The total number of spectators who have passed through the gates is 2,790
This gives us a highly satisfactory average attendance of 279.
There have been three 300+ attendances which came in the matches with Holywell Town, Holyhead Hotspurs and Llandudno.
The highest gate for the season so far came for the Saturday fixture with Holywell Town.
It should be borne in mind that, despite a bright start to the season, Port have occupied a lower mid-table position yet, support has continued at a consistently high level.
In addition to these positive figures Port have been very well supported on the road.
The club would like to thanks this magnificent dedicated support.
---

Pnawn Sadwrn bydd Port yn wynebu Ruthun am yr ail dro mewn wythnos. Yn dilyn perfformiad ail-hanner siomedig wythnos yn ôl, byddwn yn teithio gyda dipyn o gonsyrn am y sialens i ddod. Ond, weithiau mae colledion sylweddol yn troi ar un neu ddau o ddigwyddiadau. Pe byddai Port wedi cymryd un o'r cyfleon cynnar, efallai byddai'r canlyniad wedi bod yn fwy cystadleuol. Er hynny, bydd Port yn teithio gan wybod fod gêm anodd iawn yn eu haros.
Wrth edrych 'mlaen at gemau Port ym mis Chwefror gwelwn fod mis anodd i ddod a dipyn o sialens i godi'r pwyntiau a gwneud yn siwr eu bod y aros yn y Cymru North.Yn dilyn y gêm yn Rhuthun bydd yna gemau gyda Bwcle (nos Fawrth), Prestatyn, Y Waun a'r Wyddgrug. Tair gem yn erbyn gwrthwynebwyr cry' canol y tabl ac un gyda chlwb, yn y tri isa', sydd eisoes wedi sicrhau 3 phwynt yn erbyn Port ynghynt yn y tymor.
Ond mae un gêm ar y tro yn ddigon ... ymlaen i Rhuthun.
C'mon Port!!

On Saturday Port travel to Ruthin for the second part of the double-header. Following last week's second -half performance they will travel with some concern about the challenge ahead. However, sometimes even heavy defeats can hinge on a single event. Had Port taken an early opportunity last week then the gap on the day might have been narrower.. But they will be under no illusions that this will be a really difficult encounter.
Looking ahead over the month, Port face a serious challenge to pick up the points required to ensure that the aim of staying up is achieved. The fixture at Ruthin is followed by Buckley (Tuesday) Prestatyn, Chirk and Mold Alex . Three games against tough mid-table opposition and a return game against a bottom three club that took the 3 pts when the clubs last met.
One game at a time and on to Ruthin on Saturday.
C'mon Port!
---


Bu Craig Papirnyk yn brysur iawn cyn i'r ffenest drosglwyddo gau, gan ychwanegu tri enw newydd i'r garfan.
TOM MAHONEY yn ymuno o Runcorn Town ac hefyd wedi chwarae i AFC Knowsley a South Liverpool. Caiff ei ddisgrifio gan Craig yn chwaraewr cryf, pwerus ac athletaidd fydd yn sicr o gryfhau'r tîm. Ymysg ei gyn glybiau hefyd mae Pwllheli a Nantlle Fêl.
JASON BANKS fydd y trydydd aelod o'r teulu i ymuno â'r garfan, ac yn frawd i Marcus. Mae'n ymuno o Bwllheli ac yn flaenwr efo cyflymdra a record dda o sgorio.Ei record sgorio yn cynnwys rhwydo 6 mewn buddugoliaeth 6-1 dros Llanrug.
Y trydydd i'w IOLO THOMAS chwaraewr amryddawn sydd yn ymuno o Amaturiaid y Blaenau. Bydd yn gwella dyfnder y garfan, Cynt hefyd bu'n chwarae i CPD Penrhyndeudraeth.
Croeso cynnes i'r tri

Craig Papirnyk has beaten last night's transfer deadline to add three new names to his squad.
Tom MAHONEY joins from Runcorn Town having also played for AFC Knowlsley and South Liverpool. Described by Craig as "..a really pleasing signing strong, powerful and athletic who will definitely improve the team." Tom's previous clubs also include Pwllheli and Nantlle Vale.
JASON BANKS becomes the third member of the Banks family at the Traeth and is older brother of Marcus. He signs from Pwllheli, Jason is a striker who has pace and can score goals.His record includes netting 6 times in a 6-1 win over Llanrug
The third signing is IOLO THOMAS, a versatile player who Craig says will improve squad depth. He joins from Blaenau Amateurs and has also previously played for CPD Penrhyndeudraeth.
All three are warmly welcomed to the Traeth
---

Na does na ddim awydd i newid y gamp o bêl-droed i rwyfo. Ond mae yna gefnogwr a rhwyfwr ymroddedig wedi cyhoeddi ei fwriad i godi arian i goffrau'r clwb mewn ffordd annisgwyl a 'chydig yn eithafol!
Y rhwyfwr ydy Mike Holt, gynt o Borthmadog ond bellach yn byw draw ar Gilgwri, sy'n bwriadu, ym mis Mehefin, rhwyfo o Harbwr Port ac ar draws Môr Iwerddon i Wicklow -ac yn ôl! Gyda tywydd têg bydd y siwrnai yn cymryd 10 niwrnod a mae'n gwahodd cefnogwyr a ffrindiau i'w gefnogi drwy gyfrannu at goffrau'r clwb.Mae'n anelu i godi swm o £5,000.

Cewch gyfrannu at ymdrech ffantastig Mike ar:
www.justgiving.com/crowdfunding/michael-holt-4

Ei amcan ydy cefnogi dyfodol y clwb a datblygu cyfleoedd i ieuenctid yn genod a hogiau.
Byddai rhwyfo o Port i Wicklow yn lwyddiant oes i'r mwyafrif ond i Mike rhyw gynhesu ar gyfer sialens llawer mwy fydd hon. Y flwyddyn nesa' bydd yna daith unigol ar draws yr Iwerydd, o Tenerife i Barbados, yn aros iddo. Taith fydd yn cymryd rhwng 60 a 100 o ddyddiau.
Wedyn ystyriwch hyn, mae Mike yn ddiabetig Math 1 ac yn ôl yn 2015 bu'n rhaid iddo fynd drwy ddwy lawdriniaeth i ail adeiladu ei ysgwyddau. Triniaeth a oedd yn golygu gosod tua 20 o biniau a rhodau yn ei gorff. Does fawr o syndod felly fod Mike yn galw y sialens hon yn 'Her y Nodwyddau a'r Pinau' gan godi prês i'r Gymdeithas y Clefyd Siwgwr.
Bydd yn gwneud y ddwy daith yn ei gwch gyda'r enw addas iawn - MYNADD.
Am ymdrech rhyfeddol sydd o'i flaen. Diolch Mike.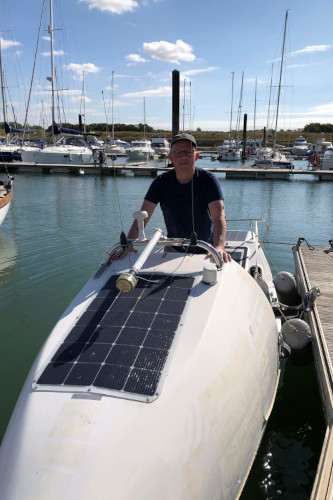 No there is no appetite for a change of sports at the Traeth! No intention to switch football for rowing! But a supporter, and a committed rower, has announced his intention to raise money for the club in a way which, for most of us sounds novel but a tiny bit extreme.
Mike Holt is the rower, originally from Port but now lives on the Wirral, and in June he intends to row from Porthmadog Harbour across the Irish Sea to Wicklow -and back. Now that journey, if the weather is fair, will take him 10 days. He invites supporters and his well-wishers to contribute to club funds and hopes to raise £5,000.

You can donate to Mike's fantastic effort on:
www.justgiving.com/crowdfunding/michael-holt-4

He aims to support the future of the club and help develop the youth set-ups for girls and boys.
Rowing from Port to Wicklow would be a lifetime achievement for most, but this challenge is just a warm-up for Mike for a much greater challenge which lies ahead. Next year he will undertake a solo row across the Atlantic from Tenerife to Barbados! A journey which will take between 60 and a 100 days.
Then consider this; Mike is a Type 1 Diabetic and had to undergo double reconstructive surgery to both his shoulders in 2015. A treatment which involved putting some 20 titanium rods into his body. Hence Mike has named his challenge the 'Needles and Pins Rowing Challenge' and will be raising funds for Diabetes UK''
He will undertake both journeys in his aptly named boat MYNADD (Welsh for Patience)
What an effort in prospect thanks Mike.
---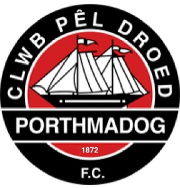 A ni bellach 20 gêm fewn i dymor o 30 o gemau mae'n amser addas I edrych yn ôl.
Bu'n dymor o ddau hanner :
-16 pwynt ydy'r cyfanswm a gasglwyd yn y 10 gêm gynta'
-6 phwynt yn y 10 gêm ddiwetha'.
-15 gôl wedi'u sgorio yn y 10 gêm gynta'.
-8 gôl 'di sgorio yn y 10 ola'.
11 gôl ildiwyd yn y 10 gêm gynta'.
22 gôl ildiwyd yn y 10 gêm ddiwetha'.


We are now 20 games into a league season of 30 games and a time to take stock.
It has been a season of two halves:
-16 pts accumulated in the first 10 games.
-6pts in the last 10.
-15 goals scored first 10 games.
-8 goals scored second 10 games.
-11 goals conceded in first 10 games.
-22 goals conceded in last 10 games.
---


CANLYNIAD / RESULT: ISFA 2-1 WALES
Newyddion da fod Cian wedi bod yn rhan o dîm Cymru mewn gêm lle aeth Cymru ar y blaen yn yr hanner cyntaf ond i Isfa sgorio ddwywaith yn yr ail hanner i sicrhau y fuddugoliaeth

Good news that Cian was involved in a game where Wales went ahead in the first half with ISFA netting twice in the 2nd period.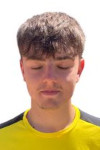 Newyddion da i Cian Pritchrad sydd unwaith eto wedi'i ddewis i garfan Ysgolion Cymru Dan18. Bydd yn y garfan ar gyfer y gêm gyda ISFA (Independent Schools FA). Cymdeithas Pêl-droed ydy hon i ysgolion annibynnol neu breifat, sydd yn rhan o Gymdeithas Pêl-droed Lloegr.
Chwareir y gêm ar 29 Ionawr yn Ysgol Amwythig gyda'r gic gynta' am 2 o'r gloch.
Roedd Cian yn rhan o'r garfan a sicrhaodd y fuddugoliaeth o 4-0 dros Ysgolion Awstralia. Mae uchafbwyntiau'r gêm hon ar gael ar www.youtube.com/watch?v=-anMDPZuYfw&feature=youtu.be
Pob lwc Cian

Good news again for Cian Pritchard, who has been named in the Wales Schools squad for a representative match with ISFA. ISFA is the Independent Schools FA and represents independent or private schools and has memebership of the English FA.
The game will be played at Shrewsbury School on Sunday 29 January with a 2pm kick off.
Cian was part of the squad which gained a 4-0 over Australia Schools. Highlights of this game are available on www.youtube.com/watch?v=-anMDPZuYfw&feature=youtu.be
Best of luck Cian
---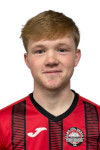 Yn dilyn arhosiad byr ar Y Traeth mae Caio Hughes yn dychwelyd i'w goleg yn yr Unol Daleithiau i baratoi at y tymor newydd. Cyfranodd, yng nghanol y cae, ar adeg pan oedd Port heb Ifan Emlyn, Gethin Maxwell ac Alex Boss oherwydd anafiadau hir dymor. Er waetha'r canlyniadau siomedig yn ystod y cyfnod, dangosodd ei gwir dalent. Wrth ymadael diolchodd Caio i'r tîm hyfforddi, y staff a'r cefnogwyr, gan fynegi ei siom nad oedd wedi llwyddo i helpu i gasglu fwy o bwyntiau.

Following a short stay at the Traeth Caio Hughes will be returning to his college in the United States to prepare for the new term. The talented attacking midfielder has filled in for the club at a time when midfelders Ifan Emlyn, Gethin Maxwell and Alex Boss have suffered lengthy injuries. Despite the disapponting results during the period, he has displayed his undoubted talent. Bidding farewell to the club Caio has tweeted;

"Diolch i Craig Papirnyk Steve Williams a Ben Ogilvy and all supporters and staff at CPD Porthmadog for making my short time at the club very enjoyable. Gutted I couldn't help pick up more points but good luck for the rest of the season. Now back to the US for an important term."
Diolch a phob lwc Caio.
---

Mae yna ddyddiad newydd wedi'i drefnu ar gyfer y gêm gyda BWCLE .
Bydd y gêm yn cael eu chwarae ar Y Traeth ar Nos Fawrth, 7fed Chwefror. Cic gynta am 7.45pm.

A new date has been arranged for the previously postponed fixture with Buckley Town.
The game will now be played on Tuesday, 7th February at the Traeth with a 7.45 kick off.
---