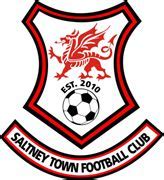 Noddwyr / Sponsored by: Cyfreithwyr GAMLINS Solicitors
Bydd Port yn awyddus iawn i roi colled boenus pnawn Sadwrn tu ôl iddynt, wrth I Saltney ymweld â'r Traeth.
Yn ei gyfweliad gyda Dylan Elis, rhybuddiodd Craig Papirnyk ei garfan ynglyn â'r gêm gyda Saltney. Dywedodd bydd Saltney yn sicr o ddod gan chwilio am ganlyniad. Gan fod Port yn glwb mawr yn y gynghrair hon, dyna sydd i ddisgwyl. Ategodd mae uchelgais Port, o'r cychwyn, oedd dyrchafiad, ond os ydy clybiau yn dod yma ac yn sicrhau canlyniadau da, bydd y dasg honno yn un anodd. Dywedodd fod rhaid i Port godi eu gêm a bod yn barod am y sialens.
Mae record Port hyd yma yn cadarnhau sylw Craig. Nid damwain ydy hi felly fod y pwyntiau â ollyngwyd eleni i gyd wedi bod mewn gêmau ar Y Traeth, tra mewn gêmau oddi-cartref mae record cant y cant ganddynt..
Mae llawer wedi newid yn Saltney ers i Port eu curo ar ddiwrnod agoriadol y tymor. Bellach maent yn y 6ed safle ac wedi cael rhediad arbennig yng Nghwpan Cymru gan gynnwys dal Aberystwyth i 0-0 ar ôl 90 munud. Canlyniad diwetha' clwb y ffîn oedd gêm gyfartal 0-0 yn erbyn Llanrwst ar Barc Gywdir.
Amdani Hogia'! C'mon Port!!

Port will be eager to put last Saturday's disappointing home defeat to Llanuwchllyn, behind them. They will be at home again to take on Saltney Town in a return fixture.
Craig Papirnyk in his post-match interview with Dylan Elis issued a warning regarding Saturday's game, " Saltney, make no mistake about it, will come here next week and they'll want to get a result …… and rightly so, We're a big club ….. and we want to go up and that's our ambition …… but if clubs can come here and get a result then it's going to be more difficult. We've got to make sure we're up for it.
The record to date confirms Craig's comments. It is no accident that all the points dropped have come at home while, on the other hand, Port have recorded 5 straight wins in a 100% record on the road.
Much has changed in the Saltney season since Port's win on the opening day. Now in 6th place in the table having had a great Welsh Cup which included holding Aberystwyth to 0-0 over 90 mins, they could prove a tough nut to crack. Last Saturday they held Llanrwst to a 0-0 draw at Parc Gwydir.
Go fo itr lads! C'mon Port!!
---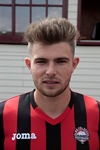 Er waetha' siom y canlyniad pnawn Sadwrn roedd yn dda gweld rhai â bu allan am gyfnod hir yn dychwelyd. Cafodd Ifan Emlyn a Jamie McDaid amser ar y cae yn yr ail haner a dyma ddau â allai fod a chyfraniad pwysig wrth i'r frwydr am ddyrchafiad boethi. Roedd Matty Jones a Dewi Thomas hefyd yn parhau i adennill ffitrwydd llawn yn dilyn cyfnodau efo anafiadau.
Bydd hyn i gyd yn cynyddu'r gystadleaeth am le yn y tîm yn wythnosol. Erbyn hyn mae 13 o'r 30 gêm gynghrair wedi'u chwarae, ac mae yn amlwg na fedr Port fforddio golli fawr o bwyntiau, a hyn yn arbennig o wir pan fyddant yn mynd benben a'i gwrthwynebwyr agosaf.
Nathan Craig ydy'r chwaraewr sy'n dal ag anaf a bydd yn dda i'w weld yn ôl gyda'i brofiad eang mewn brwydrau tebyg.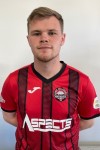 Despite the disappointment of Saturday's result it was good to welcome back several of the long term injured. Both Ifan Emlyn and Jamie McDaid made second-half sub appearances and both could yet prove to be key players for Craig Papirnyk in the race for promotion. Matty Jones and Dewi Thomas also continued come backs following injury.
The return of these players will provide the extra competition needed for places. With 13 of the 30 league fixtures now played, Port are well aware that they cannot afford to drop many more points as the battle at the top intensifies, with head to head games against table top rivals key.
Nathan Craig is now the only long term absentee with a foot injury. It will be good to see him back fit again as his exoperience could be a telling factor.

Cofiwch am gyfweliadau rheolaidd Craig Papirnyk gyda Dylan Elis yn holi. Cewch nhw ar Teledu Port You Tube youtu,/4M7sFm-ImH8 via @YouTube

Don't forget Craig Papirnyk's regular post-match interviews with Dylan Elis on Port TV on You Tube youtu,/4M7sFm-ImH8 via @YouTube
Always an honest, thoughtful response together with match analysis whatever the result
---

Bydd yr Ail-dim yn teithio i Llandudno HENO (19/11/21) ar gyfer y gêm yn y Gynghrair Ail-dimau CBDC y Gogledd Orllewin. Mae Port yn y 4ydd safle yn y tabl gyda Llandudno yn 6ed.
Bydd y gic gynta' yn Maesdu am 8 o'r gloch.
Amdani hogia'!

The Reserves travel to Llandudno TONIGHT (19/11/21) for a FAW Cymru NW Reserve league fixture. Port are in 4th place in the table with Llandudno in 6th spot.
Kick off at Maesdu will be at 8pm.

Sgôr Terfynol / Final Score Llandudno 3-0 Port
---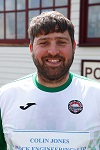 Gêm rhwng dau o'r ceffylau blaen fydd ar y Traeth pnawn Sadwrn gyda Port yn croesawu Llanuwchllyn, y clwb yn y 4ydd safle. Ond bydd y ddau yn ymwybodol iawn fod gan y ddau arall yn y 4 ucha, Dinbych a'r Wyddgrug, gêmau lle byddant yn disgwyl codi'r 3 phwynt.
Bydd pnawn Sadwrn hefyd yn dipyn o aduniad gan fod nifer dda o chwaraewyr Llan yn gyn chwaraewyr Port. Yn eu mysg mae Ceri James, Eilir Edwards, Gwydion Ifan a Dan Dascalu, I gyd yn cael eu cofio ar Y Traeth am gyfraniadau sylweddol. Un a wisgodd y coch a du am gyfnod yn ôl yn 2016/17 ydy prif sgoriwr y gynghrair y tymor hwn, Joe Williams. Mae'n cael tymor arbennig ac eisoes wedi rhwydo 17 o goliau cynghrair.
Cyfartal oedd gêm ddiwetha Llanuwchllyn, gêm a yn erbyn Llai, clwb sydd wedi creu ambell sioc yn ddiweddar Cynt roedd Llan wedi bod ar rhediad o 5 buddugliaeth yn olynol.
Gall fod yn dipyn o frwydr pnawn Sadwrn gyda Poet yn edrych i barhau a'u rhediad diguro sy'n ymestyn i 9 gêm (ennill 8 ac un yn gyfartal).
C'mon Port!

It will be a top of the table clash on Saturday when 4th placed Llanuwchllyn visit the Traeth. Both teams will also be peering over their shoulders, knowing that the other promotion rivals, Denbigh and Mold Alex, have games where they certainly ought to pick up 3pts.
Saturday will also be something of a re-union, with so many of the Llanuwchllyn squad being former Port players. These include Ceri James, Eilir Edwards, Gwydion Ifan and Dan Dascalu, all well remembered for their contributions at the Traeth. Llan's dangerman and the ANW's leading scorer with 17 goals, Joe Williams, also wore the red & back in 2016/17.
Llan's last league fixture, 3 weeks ago, was a draw with Llay Welfare who have caused waves recently, tearing up the form book. Previous to this Llan had been on a 5-game winning streak.
Port will be expecting a a tough one on Saturday but seeking to keep up an unbeaten 9 game run (8 wins plus the draw with Denbigh). C'mon Port!
---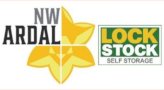 Mae'r gêm yn erbyn RHYDYMWYN wedi'I hadrefnu ar gyfer y 4ydd Rhagfyr ond sylwch bydd y gic gynta' am 2.00 o'r gloch.
Dyma hefyd fydd y sefyllfa yn y ddwy gêm sy'n dilyn; NANTLLE FÊL (11eg Rhagfyr) a LLANRWST (18fed Rhagfyr), y gic gynta' am 2.00 o'r gloch.
Cofiwch fydd dwy gêm nesa' Port adra ar Y Traeth a'r gic gynta' yn y ddwy ar yr amser arferol o 2.30pm. Bydd y clwb adra i LLANUWCHLLYN (Sadwrn nesa') a SALTNEY (27ain Tachwedd).
Rhybudd ymlaen llaw: bydd y gic gynta' yn y gêm ddarbi 'Dolig gyda BLAENAU FFESTINIOG am 1.00 o'r gloch.

The game at RHYDYMWYN has now been re-arranged for 4th December but supporters should note that the kick off will be at 2.00pm.
This is also the case with the games which follow against NANTLLE VALE (11th December) and LLANRWST (18th December} both kicking off at 2.00pm.
Port's next two matches, however, will be at home and both will kick off at the usual time of 2.30pm. These games will be against LLANUWCHLLYN (next Saturday) and SALTNEY TOWN (27th November).
Advance reminder: the Christmas derby match with BLAENAU FFESTINIOG on the 26th December will kick off at 1.00pm.
---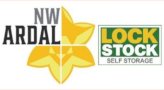 Er nad oedd Port yn chwarae dros y penwyrhnos roedd yna gemau â dylanwad ar y ras am ddyrchafiad.
Diolch i fuddugoliaeth fawr o 8-1 dros Brymbo, mae Dinbych wedi symud yn agosach at Port ar y brig. Unwaith eto gwelwn mor sydyn mae gwahaniaeth goliau yn medru newid.
Bellach mae'r Wyddgrug yn y 3ydd safle yn dilyn gem gyfartal gyda Llanrwst y clwb sy'n 5ed. Gyda'r tri ucha' bellach wedi chwarae 12 gêm mae'r tabl yn fwy realistig. Mae gan Port 2 bwynt o fantais ar y brig.. Mae gan Llanuwchllyn un gêm mewn llaw a bydd gêm y Sadwrn nesa yn un bwysig iawn.
Yn gêm arall y penwyrhnos cafodd Saltney, sy'n 8fed, fuddugoliaeth 7-4 yn Rhostyllen.

Though Port were not in action over the weekend there were fixtures involving 3 top six clubs which have a bearing on the race for promotion.
Denbigh Town moved closer to Port with a bumper 8-1 win over Brymbo who contributed to their own downfall picking up two red cards. This game shows again how quickly goal difference can change in this league.
Mold Alex drop to 3rd place after being held to a 1-1 draw by 5th placed Llanrwst. With the top three all now having played 12 games the comparisons are now more realistic with Port holding a 2 point advantage over their nearest rivals. Llanuwchllyn were not in action and they have a game in hand, which makes next Saturday's clash even more importance.
In the other ANW fixture 8th placed Saltney were involved in a goals galore 7-4 win at Rhostyllen. Saltney are due at the Traeth on 27 November.
---

Rhuthun sicrhaodd y 3 phwynt yn curo Ail-dîm Port o 3-0 ar Y Traeth nos Wener. Dim ond yr ail gêm I'r Ail- dîm golli y tymor hwn ac yn golygu eu bod yn y 4ydd safle yn y Tabl. Mae Rhuthun yn codi i'r ail safle ond mae gan Port gêmau mewn llaw ar y tri clwb uwchben.
Gallai wedi bod yn bedair i Rhuthun onibai am arbediad y golwr -sef Craig Papyrnik- yn arbed cic o'r smotyn.

The Reserves went down 3-0 at home to Ruthin Town Res on Friday. Only their 2nd defeat of the season which leaves them in 4th place in the table. The win however lifts Ruthin to 2nd spot. Port however have games in hand of the 3 clubs above them.
The game Is notable for a penalty save by stand-in keeper -none other than first team manager Craig Papirnyk.
---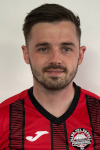 Roedd Matty Jones yn ôl ymysg y goliau nos Wener ar Y Traeth wrth iddo ddod dros yr anaf a gadwodd allan am sawl gêm.
Llwyddodd i fynd un yn well na'i hatric ar ddiwrnod agoriadol y tymor yn Saltney gyda 4 yn erbyn Y Felinheli. Yr hyn oedd yn rhyfeddol am y bedair gôl oedd eu hamseriad, Daeth y gynta' ddim tan oedd 'na 77 munud ar oriawr y dyfarnwr! Symudwuch ymlaen 9 munud yn unig ac roedd Matty wedi cwblhau ei hatric ac mewn 14 munud roedd y bedair yn gyffyrddus yng nghefn y rhwyd.
Roedd yn wych gweld y llwynog yn y chwech yn manteisio ar beli gwych gan Julian Williams, Cian Pritchard a Rhys Hughes. Mae'r 4 gôl yn golygu ei fod wedi sgorio 12 gôl hyd yma.
Os ydy goliau yn cael ei sgorio un pen rhaid eu cadw allan y pen arall, a nos Wener cadwodd Dylan Roberts ei 5ed llechen lân o'r tymor. Mae tair o rheini wedi dod yn y 4 gem gynghrair ddiwetha yn erbyn Brymbo a Dinbych yn ogystal a'r Felinheli.
Gallai'r penwythnos hwn brofi i fod un arwyddocaol yn y râs am ddyrchafiad. Diolch i Llai mae'r Wyddgrug, Llanuwchllyn yn ogystal a Port wedi elwa o'i campau. Gwelwyd hefyd newid mawr yn ystadegau'r gwahaniaeth goliau.
Daliwch ati hogia'!!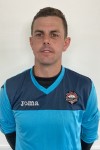 Matty Jones was back amongst the goals on Friday night at the Traeth after injury had kept him out for some weeks.
He went one better than his opening day hat-trick at Saltney with 4 against Y Felinheli. What was remarkable about his 4 strikes was that his first did not arrive until there were 77 minutes on the refs watch. Move on just 9 more minutes and his hat-trick was complete and all 4 came in the space of just 14 minutes.
It was great seeing the fox in the box taking full advantage of outstanding assists from Julian Williams, Cian Pritchard and Rhys Hughes. The night's work means that he has scored 12 goals this season
If goals go in at one end it is important to keep them out at the other and keeper Dylan Roberts recorded his 5th league clean sheet of the season on Friday night. Three of those have come in the last 4 league encounters.
This could yet turn out to be a significant weekend in the race for promotion. Thanks to Llay Welfare: Mold Alex, Llanuwchllyn and Port have all benefitted from the Wrexham area club's exploits and it has also brought about a major switch in goal difference stats. Keep up the great work lads!!
---

Yn ei bodlediad yr wythnos hon mae Dylan Elis yn sgwrsio gyda'r brodyr Emlyn. Ifan yn Llanrug a Tomos allan yn Dubai. Gwrandewch isod.



In his podcast this week Dylan Elis chats with the Emlyn brothers. Ifan in Llanrug and Tomos out in Dubai. Listen above (in Welsh).
---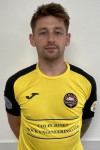 Enwyd capten y clwb Gareth Jones Evans yn Chwaraewr y Mis am fis Hydref mewn pleidlais o'r cefnogwyr.
Mae'r chwaraewr canol cae creadigol â'r ddawn i yrru'r tim ymlaen wrth chwilio am lwybr cyflym yn ôl i Haen 2. Gall agor amddiffyn gyda peli treiddgar a chroesiadau peryglus. Mae ganddo hefyd lygad am gôl, a record o sgorio efo ergydion o du allan i'r bocs.
Ymunodd Gareth â Port am y tro cynta' yn ôl yn nhymor 2010/11 a wedyn dychwelyd yn dilyn cyfnodau gyda Chaernarfon, Caergybi a'i dîm cartref Pwllheli.

Club Skipper Gareth Jones Evans has been voted supporters choice as Playerv of the Month for October.
The midfield dynamo has been a key figure as Port drive for a quick return to Tier 2. A creative midfielder whose passes can open up defences. He also has an eye for goal and has scored many a goal with shots from outside the box.
Gareth first joined Port back in season 2010/11 but returned to the club following spells away at Caernarfon, Holyhead and Pwllheli, his home twon club.
---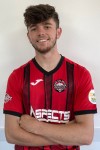 Chwaraewyd y gemau group yn Serravalle, San Marino.
Y gwledydd eraill yn y grwp oedd Andorra,Belarws a San Marino. Curwyd Cymru yn y gem gynta' o 3-2 gan Andorra.
Cafwyd gwell hwyl yn yr ail gêm yn curo San Marino 8-0 gyda Marcus, a gychwynnodd ar y fainc, yn cyfrannu at un o goliau Cymru ond hefyd yn derbyn cerdyn melyn.
Cyfartal 5-5 oedd hi yn y gêm ôla' gyda Estonia, ac eto daeth Marcus yn fuan o'r fainc.
Enillodd Andorra ei tair gêm i orffen ar ben y grwp gyda Cymru yn ail.

Wales' group matches were played in Serravalle, San Marino.
Wales were in a group with Andorra, San Marino and Estonia. There was a 3-2 defeat against Andorra in the opening game.
A better showing saw them beat San Marino 8-0 in the next game with Marcus, who started on the bench, providing an assist for one of the Wales goals but also picked up a yellow card.
The final game against Estonia ended in a 5-5 draw with again Marcus caming from the bench.
Andorra won all their games to top the preliminary group with Wales runners-up.
---

Noddwyr / Match Sponsors: Bwydydd OREN Foods
Bydd y gêm gynghrair nesa yn cael ei chwarae NOS WENER gyda'r gic gynta' am 7.45pm. Yr ymwelwyr fydd CPD Y Felinheli.
Eisoes y tymor hwn mae'r ddau glwb wedi gyfarfod mewn gêm yn Nhlws CBDC gyda Port yn fuddugol o 2-1 mewn gêm gystadleuol. Roedd angen gôl gan James Morgan yn y chwarter ola' i sicrhau'r fudddugoliaeth. Chwaraewyd y gêm mewn glaw mawr o flaen torf sylweddol ac yn ôl ein sylwebydd Treflyn Jones roedd yn gêm i'w mwynhau.
Yn ddigon eironig bu'n rhaid gohirio gêm ddiwetha'r Felin oherwydd y cyfnod gwlyb a gafwyd yn ddiweddar. Eu canlyniad diweddara felly oedd y golled drom o 6-0 yn erbyn Dinbych. Canlyniad diddorol oedd eu gêm gyfartal 4-4 a gafwyd gyda Llai ein gwrthwynebwyr y Sadwrn diwetha'.
Gyda Dinbych, Llanuwchllyn a'r Wyddgrug i gyd yn mynd yn dda mae yna bwysau ar bawb i ennill bob gêm. Enillwyd 7 o'n 8 gêm gynghrair ddiwetha' a'r llall, yn erbyn Dinbych, yn gyfartal, rhediad arbennig o ystyried y nifer fawr o anafiadau a ddioddefwyd drwy'r cyfnod.
Edrych am y 3 phwynt. Amdani hogia'.

Port's next ANW fixture will be played on FRIDAY with a 7,45pm kick -off. The visitors will be CPD Y Felinheli.
The clubs have already met this season in the FAW Trophy with Port getting through following a narrow 2-1 victory. It needed a James Morgan header in the final quarter to secure the odd goal victory. The game was played in torrential rain but was very well attended and described by our reporter Treflyn Jones as an entertaining encounter.
Ironically Felin's game last Saturday was postponed following some very wet weather. Their latest result was therefore the 6-0 defeat to unbeaten Denbigh Town. Another result of interest is their 4-4 draw with Llay Welfare, our opponennts of last week.
With rivals Denbigh, Llanuwchllyn and Mold Alex all going well, there is pressure to win every game. Of the last last 8 league games Port have won 7 and drawn the other against Denbigh, a run of results which is an achievement considering the long injury list which has persisted for weeks.
Let's hope for a favourable result and a good crowd.
C'mon Port!!!
---

Am y tro cyntaf ers cyn cof(id) mae Dylan Elis a Simon Brooks yn ôl yn trafod hynt a helynt CPD Porthmadog. Mae gan y ddau o selogion tu ôl y gôl ddigon i'w drafod - wrth edrych yn ôl ar y gwymp i haen 3 a thrafod gobeithion y clwb am y tymor i ddod.

For the first time since before the covid pandemic, Dylan Elis and Simon Brooks discuss all matters Porthmadog FC! The two 'behind the goal' regulars have plenty to discuss - looking back at the relegation to tier 3 as well as discussing the hopes for this season.
---

12/11/21 Porthmadog v Rhuthun
19/11/21 Llandudno v Porthmadog
27/11/21 NantlleFêl v Porthmadog
---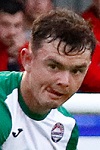 Wrth iddo rhwydo 4ydd gôl Port yn erbyn Llai pnawn Sadwrn, cyrrheadodd Julian Williams ffigwr dwbl o goliau am y tymor hyd yma. Mae'r cyfanswm yn cynnwys dwbl yn erbyn Rhostyllen a hefyd Brymbo a cic o'r smotyn yn erbyn Bwcle yng Nghwpan Cymru. Sgoriodd 8 o'i goliau mewn gêmau Cynghrair a 'r ddwy arall yn dod mewn gemau Cwpan Cymru.
A fo yn ei 5ed tymor ar Y Traeth isod gweler ei record sgorio.
Mewn cyfanswm o 106 gêm mae wedi sgorio 57 gôl sydd yn well na gôl mewn bob dwy gêm.
Gyda gymaint o'r tymor yn weddill mae Julian ar ei ffordd i guro'i gyfanswm gorau i'r clwb.

2021/22 10 gôl / goals 14 gêm / games
2018/19 12 gôl / goals 22 (+3) gêm / games
2017/18 13 gôl / goals 29 (+2) gêm / games
2016/17 11 gôl / goals 19 (+5) gêm / games
2015/16 11 gôl / goals 22 (+5) gêm / games

By netting the 4th Port goal against Llay on Saturday Julian Williams reached double figures for the season. His tally includes doubles against Rhostyllen and Brymbo and a penalty at Buckley in the Welsh Cup tie. Eight of his 10 goals have come in League matches with both of the others two being scored in the Welsh Cup.
Julian is in his 5th season at the Traeth and above is his scoring record
Total: Matches: 106 / Goals: 57 which makes it better than a goal every 2 games.
He is also well on track to beat his best previous best tally of 13 goals in 2017/18.
---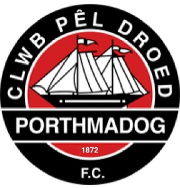 Hoffai swyddogion Clwb Pêl-Droed Porthmadog ddiolch o galon i'r holl unigolion isod sydd wedi cytuno i fod yn Is-Lywyddion am dymor 2021-22.
Mae cefnogaeth ein Is-Lywyddion yn cael ei werthfawrogi gan cyfarwyddwyr a gwirfoddolwyr y clwb, sydd yn parhau i weithio'n ddiflino i wella cyfleusterau yn Y Traeth. Felly diolch i'r isod am eu cyfraniad a cefnogaeth unwaith yn rhagor.
A fyddai gennych chi ddiddordeb fod yn Is-Lywydd y clwb drwy rhoi cyfraniad a felly helpu'r clwb wireddu ei uchelgais am ddyrchafiad ar ddiwedd y tymor. Am fwy o wybodaeth cysylltwch â Dylan:ar Rees48wesla@gmail.com neu 07900512345

Enid Owen, Sue Brown, Glyn Williams, Eddie Blackburn, Emrys Griffith, Huw Griffith, Huw Trefor Jones, Iorwerth Griffiths, Robin Williams, Sion Evans, Stephen Walmsley, Maria & Martin Rookyard, Bernhard Hoyler, Michael Stringer, Meirion Evans, Jim Maxwell.

Club officials would like to thank all the above individuals who have agreed to be Vice Presidents for the 2021-22 season.
The support of our Vice Presidents is very much appreciated by the directors and volunteers of the club, as they work tirelessly in their efforts to improve the facilities at Y Traeth. Therefore a big thank you to all the above:
Would you be interested in becoming a Vice President of the club by giving a contribution and therefore help the club achieve it's ambition of promotion at the end of the season. For more information contact Dylan on: Rees48wesla@gmail.com or 07900512345
---