Gair i'ch atgoffa am y gwaith gwych mae Dylan Elis yn gwneud efo sianel You Tube y clwb. Yma cewch gyfweliadau Dylan gyda'r rheolwr Craig Papirnyk. Fel pob amser mae Craig yn barod iawn ymateb yn onest ac yn uniongyrchol i'r holl gwestiynu.
Hefyd cewch ddal i fyny efo fideos wythnosol Dylan wedi eu tynnu o safle perffaith y dilynwr pybyr sef 'Tu ôl i'r Gôl.'
Pan na wnewch chi danysgrifio i'r sianel?
Medrwch hefyd gysylltu drwy fynd i gyfri Trydar y clwb.



A reminder of the excellent work done by Dylan Elis with the club's You Tube Channel. Here you can see Dylan's regular post match interviews with manager Craig Papirnyk. As ever Craig will give a straight and honest response to the questioning.
You can also catch up with Dylan's regular feature with an edited video report of Porthmadog games from a supporter's vantage point 'Behind the Goal'.
Why not become a subscriber to the channel?
You can also access these worthwhile features via the club Twitter account.
---

Bydd teitl Chwaraewr y Mis yn aros gyda teulu'r Banks wrth i Marcus ddilyn Josh a chipio'r wobr am fis Medi. Llongyfarchiadau Marcus Banks am fis arbennig. Wedi iddo fethu gêmau ar ddechrau'r tymor cafodd ddylanwad mawr ym mis Medi.
. Daeth i'r cae fel eilydd yn erbyn Nantlle Fêl gan wneud cyfraniad pwysig o ganol cae i sicrhau buddugoliaeth hwyr. Wedyn adre yn erbyn Brickfiled roedd sgorio hatric yn goron ar berfformiad arbennig. Eto pnawn Sadwrn yn Llanelwy sgoriodd Marcus mewn buddugoliaeth o 8-3.
Dyna'r oll sydd angen rwan yw i Chris ddod yn ôl mewn pryd i ennill y wobr ym mis Hydref.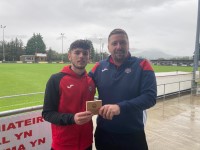 The Player of the Month award is a case of 'keep it in the family' as Marcus follows Josh to pick up the September award. Congratulations to Marcus Banks who, having missed much of the early season, has made a huge impact during September.
He came on in the 2nd half against Nantlle Fêl and his performance in midfield helped Port gain a late victory.He then crowned a super performance at home to Brickfield with a fine hat-trick and last Saturday he found the net again in the 8-3 win at St Asaph.
. All that is needed now is for Chris to come out of retirement in time to take the October award.
---

Buddugoliaeth dda arall i'r Ail-dîm heno yn Y Bala. Cyfartal 1-1 ar yr hanner ond aeth Port ymlaen i ennill 4-3 ar ddiwedd y 90 munud. Y sgorwyr i Port oedd. Carl O'Hara, Dewi Thomas, Callum Jones a Leon Williams, Da iawn hogia!

. A good win for the Reserves away at Maes Tegid, Y Bala tonight, It was level 1-1 at the interval but Port edged it 4-3 after the 90 minutes, Scorers for Port were Carl O'Hara, Dewi Thomas, Callum Jones and Leon Williams. Well done lads!

Port: F Birt, Ifan Jones, Carwyn Foster, Matthew Roberts, Sol Kempster, O Laurie, Cian Pritchard, Carl O'Hara, Dewi Thomas, Callum Jones, Leon Williams, Guto Griffith, M Rowlands, A griffiths, A Jones, A Rickards.
---

Pleidleiswch i'ch Chwaraewr y mis am fis Medi. Cewch bleidleisio ar gyfri Trydar y clwb.
Bydd y pleidleisio yn cychwyn am 6 pm heno (30/09/21) ac yn cau ar 1 Hydref am 6 pm.
Dewiswch un o'r canlynol: Paul Lewis, Marcus Banks, Dylan Roberts, John Littlemore.

Vote for your September Player of the Month . Vote on the club Twitter page.
You can Vote from 6 pm tonight (30/09/21) and voting will end on 1 October at 6pm.
Choose from the following: Paul Lewis, Marcus Banks, Dylan Roberts, John Littlemore.
---

Noddwyr / Match Sponsors: TANRONNEN INN Beddgelert.
Pnawn Sadwrn nesa' roedd Port fod i groesawu Y Wyddgrug i'r Traeth ond mae'r clwb o Sir Y Fflint yn dal yng nghystadleuaeth Tlws CBDC felly bydd angen ad-drefnu'r gêm honno.
Yn cymryd lle Y Wyddgrug ar gyfer y gêm yng Nghynghrair ANW bydd Rhostyllen o ardal Wrecsam. Cyfarfu'r ddau glwb ar ddiwedd Awst gyda Port yn ennill o 5-2 gyda Julian Williams yn rhwydo ddwywaith. .
Ar hyn o bryd mae Rhostyllen yn 12fed yn y tabl wedi ennill 2 o'u 7 gêm. Y penwythnos diwetha' colli oedd eu hanes 2-0 yn erbyn Dinbych, ond y Sadwrn blaenorol cawsant buddugoliaeth 5-1 dros Rhydymwyn a canlyniad da arall oedd gêm gyfartal ddi-sgôr gyda Llanuwchllyn.
. Er waetha' sgorio 8 gôl yn Llanelwy roedd yna ddigon yn y gêm i rybuddio Port yn erbyn cymryd dim yn ganiataol, a bydd y Sadwrn nesa' ddim gwahanol pan fyddant yn ceisio sicrhau eu dwbl cynta' o'r tymor.
Cefnogwch yr hogia'. C'mon Port!! .

On Saturday Port were due to entertain Mold Alex at the Traeth but the Flintshire club are still involved in the FAW Trophy and that game will be re-arranged.
Replacing Mold for a ANW fixture on Saturday will be Wrexham area club, Rhostyllen. The two clubs previously met at the end of August when Port were winners by 5-2, with Julian Williams netting a brace. .
Rhostyllen are currently in 12th place in the table having won 2 of their 7 league fixtures. Last weekend they went down 2-0 to Denbigh Town but previous results include a 5-1 win over Rhydymwyn and a goalless draw against early pace setters Llanuwchllyn.
Despite an 8 goal tally at St Asaph there was sufficient in the game to remind Port that nothing can be taken for granted and next Saturday will be the same when they go for a first double of the season, .
Support the lads. C'mon Port !!
---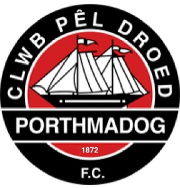 Yn dilyn y fuddugoliaeth yn Llanelwy mae Port, gyda mantais o 2 bwynt ar frig y Tabl gan gymryd lle Llanuwchllyn sydd bellach yn 4ydd ar wahaniaeth goliau y tu ôl i'r Wyddgrug a Dinbych.
Gyda 7 neu fwy o gêmau wedi'u chwarae gan y rhan fwyaf o dîmau a'r gêmau cwpan beliach wedi lleihau, mae'r tabl yn edrych yn fwy credadwy. Mae Port, Y Wyddgrug a Llanuwchllyn i gyd wedi chwarae 7 gêm ond mae gan Dinbych yn y 3ydd safle gem mewn llaw.
Hyd yma mae Port wedi gollwng tri phwynt tra fod Dinbych yn dal yn ddiguro ac wedi ildio dau bwynt mewn gêmau cyfartal. Bydd y ddau yn cyfarfod ar y Traeth mewn pythefnos a bydd hon yn gêm i edrych ymlaen ati a hyd yn oed mor gynnar â hyn yn y tymor galla honi gael effaith fawr ar yr hyn wnaiff ddigwydd ar ddiwedd y tymor

The win at St Asaph on Saturday sees Port, with a 2pts advantage, move to the top of the table replacing Llanuwchllyn who now drop to 4th place on goal difference behind Mold Alex and Denbigh Town.
Now that 7 or more league fixtures have been played by most clubs and the heavy engagement with cup competitions is receding, the table is becoming more meaningful. Port, Mold Alex and Llanuwchllyn have all played 7 games but Denbigh in third place have a game in hand.
So far Port have dropped 3pts while Denbigh who remain unbeaten have dropped just 2pts. The two clubs will meet in a fortnight's time at the Traeth and that will be one to look forward to and even at this early stage could have a serious bearing on the final outcome.
---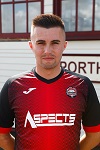 Yn Roe Plas Llanelwy ddoe roedd yn ddiwrnod pan oedd yn dda gan Port am gyfraniad y ieuenctid a'r profiadol.
Y Sadwrn diwetha' rhwydodd Paul Lewis a John Littlemore eu goliau cynta' o'r tymor a ddoe yn Llanelwy ail adroddwyd y llwyddiant gyda goliau i roi Port ar y blaen ar ôl canfod eu hunain 2-1 i lawr wedi 17 munud.
Unwaith eto gwnaeth y chwaraewyr ifanc y mwya' o'u cyfleoedd wrth ddod o'r fainc. Rhwydodd Sol Kempster a Cian Pritchard eu goliau cynta i'r tîm cynta'. Sol yn sgorio gôl rhif chwech a Cian rhif wyth. Hefyd cafodd yr amddiffynwr ifanc Matthew Roberts gyfle arall fel eilydd.
Hefyd cafodd dau chwaraewr ifanc arall eu cyfle yn erbyn Brickfield sef Carl O'Hara a Guto Griffith a galwyd o'r fainc gan Craig Papirnuk. Hyn i gyd yn arwyddo'n dda am ddyfodol y clwb.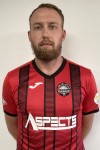 It was a day for youth and experience at Roe Plas Meadows, St Asaph yesterday
John Littlemore and Paul Lewis, who both found the net for their first goals of the season at home to Brickfield last week, performed a repeat at St Asaph yesterday to put Port ahead after finding themselves 2-1 down after 17 minutes.
The young reserves again made the most of their opportunities when called from the bench with Sol Kempster and Cian Pritchard scoring their first senior goals for the club netting goal six and eight respectively. There was a further opportunity also for young defender Matthew Roberts to make another sub appearance.
Two other young reserves given sub appearances by Craig Papirnyk last week at home to Brickfield were Carl O'Hara and Guto Griffith. All of this bodes well for the future.

Gweler cyfweliad Dylan Elis efo Sol ar safle youtube y clwb / See Sol's interview with Dylan Elis on the club's youtube site.
---

Mae'r gêm rhwng Ail Dîm Port ag Ail Dîm Prestatyn wedi cael ei gohirio nos fory, oherwydd prinder chwaraewyr gan ein gwrthwynebwyr.

Tomorrow evening's match between Port Reserves and Prestatyn Town Reserves has been postponed. Our opponents are unable to fulfill the fixture.
---

MAES / GROUND: Roe Plas,Llanelwy / St Asaph, LL17 0SU
Bydd Port yn teithio i Lanelwy pnawn Sadwrn ar gyfer gêm bwysig arall. Mae'r Dinasyddion wedi cael cychwyn anodd i'r tymor. Mae'r clwb wedi chwarae 8 gêm gynghrair heb ennill yr un hyd yma, ac felly yn cael eu hunain ar waelod tabl yr ANW.
Daeth eu 3 phwynt o gêmau cyfartal gyda Blaenau Ffestiniog, Y Felinheli a Rhydymwyn.
Ond bob amser efo gêmau pêl-droed mae yna rhybudd iechyd a dangoswyd hyn wrth i Dinas Llanelwy ddal arweinwyr y gynghrair, Llanuwchllyn i sgôr o 1-0 gan brofi, er waetha'u safle yn y tabl, mae clwb yn medru codi eu gêm.
Ond chwilio am y math o bêl-droed a gawsom wrth guro Brickfield fydd Craig Papirnyk mae'n siwr, a ddim yn caniatáu unrhyw hunan fodlonrwydd i dreiddio i'r garfan.
C'mon Port!!

Port travel to St Asaph on Saturday for another important league fixture. The former Welsh Alliance have found the season so far something of a struggle. They are yet to record a league victory and find themselves at the foot of the ANW table.
Their only points so far come from draws with Y Felinheli, Blaenau Ffestiniog and Rhydymwyn.
Football games however always come with a health warning and the reminder is that the Citizens only lost by a 1-0 margin away at league leaders Llanuwchllyn, going to show that whatever the league position a club is capable of raising their game.
But manager Craig Papirnyk will be looking for a repeat of the quality shown against Brickfield last Saturday and is unlikely to allow any complacecy to creep into his squad.
C'mon Port!!
---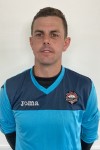 Mae yna benwythnos prysur o flaen ein golwr Dylan Roberts. Pnawn Sadwrn bydd yn y gôl i Port yn Llanelwy mewn gêm gynghrair. Wedyn, yn dilyn y gêm bydd yn teithio i Gaerdydd ar gyfer gwersyll ymarfer carfan Pêl-droed Byddar Cymru ar y bore Sul.
Mae'r garfan yn paratoi ar gyfer chwarae yn Rowndiau Rhagbrofol Chwaraeon Byddar Ewrop yn Gothenburg.
Bydd y garfan derfynnol yn teithio i'r twrnament ym mis Rhagfyr gan chwarae yn erbyn Sweden, Y Weriniaeth Czech ac Azerbaijan am le yn y Ffeinals i'w cynnal yn yr Eidal yn ystod 2022
Bu Dylan yn rhan o'r garfan dros nifer o flynyddoedd a derbyniodd ei 'gap' am gynrychioli Cymru Futsal i'r Byddar yn ystod hanner amser y gêm rhagbrofol Ewro rhwng Cymru a Bosnia 'nol yn 2016.
Meddai Dylan ar y pryd, " Roedd yr awyrgylch yn wych a mynd ar y cae o flaen torf a stadiwm llawn yn brofiad unwaith mewn oes."
Ymunodd y golwr â Port ar gychwyn y tymor hwn, ac yn gyffeiliad arbennig i amddiffyn y clwb Cynt bu'n chwarae yn y gôl i Llanrug a Chaernarfon.
. Llongyfarchiadau na phob lwc Dylan

It's a busy weekend awaiting Port keeper Dylan Roberts. On Saturday he will be between the sticks for Port in the away league fixture at St Asaph City Following the game he will be off to Cardiff where he is due to be at the Wales Deaf Football Training Camp on Sunday morning.
The squad are preparing to play in the European Deaf Sports Organisation Deaf Football Qualifying Round in Gothenburg.
The final squad will head for the tournament in December when they will face the hosts Sweden, Czech Republic and Azerbaijan for a place in the Finals to be held in Italy next year.
Dylan has been part of the Wales Deaf Football squad for a number of years and was presented with his cap for representing the Wales Deaf Futsal squad during half time of the Wales Euro Qualifier against Bosnia back in.2016
.Dylan said at that time "The atmosphere was amazing, and to be able to go on the pitch at half time in front of the whole stadium and a bumper crowd was a once in a lifetime experience"
The former Llanrug Utd and Caernarfon Town keeper joined Port at the start of this sesson and is proving to be a great asset.
Congrats and best of luck Dylan
---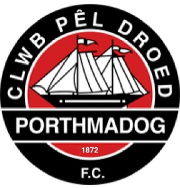 Mae yna newidiadau i gêmau Port ym mis Hydref:
Bydd Port adra i Rhostyllen ar yr 2ail Hydref ac nid Y Wyddgrug (Mold Alex), oherwydd eu bod nhw yn chwara yn Tlws Amatur CBDC y diwrnod hwnnw.
Mae'r gêm erbyn Llandudno Albion ar 16eg Hydref nawr yn Gêm Cwpan Cynghrair Lock Stock R1 a bydd y gêm gynghrair yn cael ei chwarae ar y 4ydd Rhagfyr. Y ddwy gêm yn Parc Maesdu, Llandudno FC

There have been changes made to Port's October fixture list
On the 2nd October Rhostyllen will now visit the Traeth. On that day original opponents Mold Alex will be playing a tie in the FA Trophy.
Also there has been a change to the fixture with Llandudno Albion on the 16th October which will now be a Lock Stock League Cup tie Round One
. The League fixture will now be played on 4th December. Both these games will be away fixtures at Maesdu, Llandudno.
---
.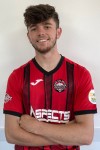 Marcus Banks ydy'r ail chwaraewr i sgorio hatric yn y gynghrair i Port y tymor hwn. Ergyd i do'r rhwyd, peniad ac ergyd o'r smotyn i gornel y rhwyd oedd y cynnwys i chwaraewr rhyngwladol futsal Dan 19 Cymru, ac yn ddigon i helpu Port i fuddugoliaeth gyfforddus dros Brickfiled.
Matty Jones gafodd yr hatric arall draw yn Saltney, dwy ergyd yn yr hanner cynta'ac fel Marcus rhwydo o'r smotyn ar gyfer y trydydd.
Yn y 6 gem gynghrair hyd yn hyn bu hefyd dyblau i Jamie McDaid yn Mlaenau Ffestiniog aJulian Williams yn Rhostyllen

;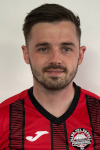 On Saturday Marcus Banks became Port's 2nd league hat-trick man of the season -a cracking shot, a header and a perfectly placed penalty into the corner of the net. All of this enabled the Wales U19 Futsal international to provide Port with a comfortable 5-1 victory over Brickfield Rangers.
The other hat-trick came in the opening league fixture of the season, when Matty Jones netted 3 times in the 4-0 win at Saltney. The hat-trick consisted of two first half strikes and, like Marcus, he completed the trio from the penalty spot.
In the 6 league games played to date there have also been doubles for Jamie McDaid at Blaenau Ffestiniog and Julian Williams at Rhostyllen.
---