Roedd angen goal hwyr iawn ar Ail-dîm Port i wneud y sgôr yn 2-2 ar y diwedd. Sgoriodd CARWYN FOSTER yn yr ail funud o'r amser ychwanegol i Port.
Roedd CIAN PRITCHAED wedi rhoi'r cychwyn gorau posib yn rhoi Port ar y blaen ar ôl 4 munud. Rhwng y ddwy gôl yma rhwydodd CALLUM WILLIAMS ddwywaith i Nantlle Fêl gan scrhau fod y pwyntiau yn cael eu rhannu.
Isod gweler sylw'r rheolwr Aaron Lee Rickards yn dilyn y gêm

Another late, late show for the Reserves. A goal from CARWYN FOSTER in the 2nd minute of added time made the scores level at 2-2 in this evening's game at the Traeth against Nantlle Vale Res.
CIAN PRITCHARD had got Port away to a flying start with a goal after just 4 mins. But two goals from CALLUM WILLIAMS for the Vale ensured that the points were shared.

Manager Aaron Lee-Rickards commented, "Created so many chances yesterday, disappointed to only get a point but with so many teeenagers in this team the way they're taking the game to older sides is promising. League's top scorers despite missing a handful every game, can't be too critical.We go again."
---

Noddwyr / Sponsors:- TANRONNEN INN Beddgelert
Y Bêl / Match Ball :- Bleddyn Evans Nefyn Trydanwr /Electrician.
Pnawn Sadwrn croesawn Brickfield Rangers i'r Traeth. Hyd yma mae Port wedi chwarae 6 gêm gwpan a 5 gêm cynghrair ond pnawn Sadwrn bara menyn y gynghrair fydd yn cael y sylw.
Yn arferol rhyw rhyddhad o'r rhaglen gynghrair ydy gêmau cwpan ond yn ystod y tymor hwn bu gymaint ohonynt nes gwthio'r gynghrair i'r cyrion. Ond bellach medrwn edrych ymlaen i ganolbwyntio ar y gynghrair am fisoedd, gyda'r un gêm gwpan sy'n weddill ar orwel pell.
Teimla pnawn Sadwrn fel cychwyn y tymor go-iawn wedi cyn dymor estynedig.
Gêm Brickfield bydd y 3edd inni ar Y Traeth, gyda'r ddwy flaenorol yn agos a chystadleuol. Yn rhybudd i bawb bu eisoes digon o ganlyniadau annisgwyl i ddangos na fydd y tymor yn yn un hawdd i neb.
Ar hyn o bryd mae Brickfield yn y 12fed safle. Neithiwr colli oedd ei hanes 2-1 yn erbyn Dinbych. Yn ei 5 gêm flaenorol ei record oedd ennill 2 a cholli 3..
Roedd 8 o chwaraewyr prif garfan Port ddim ar gael y Sadwrn diwetha'. Gobeithio y cawn weld nifer dda ohonynt yn ôl am y gêm hon. Ond ar y llaw arall bu'r sefyllfa ddiweddar yn gyfle i chwaraewyr addawol yr Ail-dîm gael profiad gwerthfawr.
Torf dda arall gobeithio a C'mon Port!!

On Saturday Port will welcome Brickfield Rangers to the Traeth. So far this season the we have played 5 league fixtures and 6 cup ties but on Saturday it will be back to the bread and butter of the league.
Cup matches are usually a relief from the league programme but there have been so many of them that the league iself has been pushed into the back seat. We can now look forward to an unbroken sequence of league football and this is where our main ambitions must lie this season. The only Cup-tie on a distant horizon is in the League Cup and not due until December.
This almost feels like the start of the season following on from an extended pre-season.
The visit of Brickfield will be the 3rd home fixture and the previous two have been tight and tense affairs. Also there have already been enough unpredictable results in the league programme to serve as a warning to all, that no club can expect an easy ride.
Brickfield are currently placed 12th in the table. They were in action last night, going down 2-1 at Denbigh. In their 5 previous games there were 2 wins with the other 3 ending in defeats.
With Port missing 8 senior players last weekend, let's hope for a return to full strength for the Brickfield clash. The absences have however given valuable experience to the promising young reserves who have come in and made their mark.
Let's hope for another good crowd and C'mon Port !!
---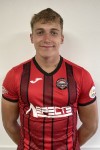 Mae carfan Ail-dîm, Aaron Lee-Rickards wedi gwneud cychwyn da a chyffrous i'r tymor. Gwobrwywyd nifer o berfformiadau unigol ardderchog gyda'r cyfle i gamu fyny i garfan y tîm cyntaf.
Gyda nifer o'r garfan gyntaf heb fod ar gael y ddiweddar edrychood Craig Papirnyk i gyfeiriad yr Ail-dîm i lenwi'r bylchau gan rhoi cyfleoedd i bump chwaraewr ifanc: Bradley Roberts, Cian Pritchard, Rhys Hughes, Sol Kempster a Matthew Roberts..
Gyda Dylan Roberts ddim ar gael ar gyfer y gêm gwpan gyda Tywyn Bryncrug dewisodd Paps Brafley Roberts, a dywedodd am berfformiad y golwr ifanc "..chwaraeodd Brad yn dda iawn," yn ei gêm gynta' i'r prif dîm. .
Yr un fath efo'r chwaraewr ifanc 16 oed, Cian Pritchard, a ddaeth i'r cae mewn gêm Ardal NW yn Rhostyllen a meddai Paps " .. yn edrych yn hollol gyfforddus" ar y lefel uwch. Aeth Cian ymlaen i gychwyn ei gêm gynta' ym Mrymbo yn erbyn Cefn Albion. .
Un arall oedd y blaenwr Rhys Hughes a rhwydodd 7 gôl mewn buddugoliaeth ddiweddar i'r Ail-dîm yn dod o'r fainc yn erbyn Bwcle mewn gêm Cwpan Cymru. Un arall a gychwynnodd gêm oedd capten yr Ail-dîm Sol Kempster, yn cychwyn ei ail gêm yng nghanol yr amddiffyn. Daeth Matthew Roberts i'r cae hefyd yn yr un gêm yn erbyn Cefn Albion .
Da gweld y llwybr o'r Ail i'r tîm cynta yn agored. Da iawn hogia'. .
.
Aaron Lee-Rickards' Reserve Squad have made a good and exciting start to the season. Some excellent individual performances have been rewarded with a step up to the senior squad for several players. .
With a number of first team players having been unavailable during recent matches Craig Papirnyk has given opportunities to Bradley Roberts, Cian Pritchard, Rhys Hughes, Sol Kempster and Matthew Roberts.
Dylan Roberts was unavailable for the tie against Tywyn Bryncrug so Paps promoted young keeper Bradley Roberts and said ",,Brad played really well" on his 1st team debut between the sticks.
Similarly with Cian Pritchard, who was pressed into action for the Ardal NW fixture at Rhostyllen and when he came on for his debut at the ripe old age of 16 years, Paps commented, "..he looked completely comfortable," Cian then went on to make his first senior start at Brymbo against Cefn Albion.
Striker Rhys Hughes, who netted a remarkable 7 goals in a recent win for the Reserves, came from the bench in the Welsh Cup tie at Buckley. Another who made a start for the first team was reserve team skipper Sol Kempster making his 2nd first team start in central defence. Also Matthew Roberts came from the bench in the same game against Cefn Albion.
Good to see the pathway from Reserves to first team being forged, Well done lads.
---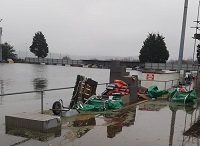 Er fod cymaint wedi 'i wneud yn barod, nid dyma ddiwedd uchelgais y clwb ar gyfer Y Traeth.
Yn y rhan olaf o'i adolygiad o'r datblygiadau ar Y Traeth mae Gerallt Owen yn amlinellu'r modd y bydd y projectau nesa yn cael eu hariannu.
Meddai Gerallt, " ... bydd mwy eto yn cael ei wneud dros y misoedd nesa'. Mae yna gyllideb o £69,199.82 i'r cynlluniau yma.
Dioddefodd y Traeth o ganlyniad i Storom Christoph yn ystod Ionawr 2021 a meddai Gerallt "...i geisio rhwystro a lleihau effaith llifogydd posib yn y dyfodol, mae gan y clwb gynlluniau ar gyfer atal llifogydd ar Y Traeth, Cwblhawyd trwsio'r Ystafell Groeso eisioes ond bydd mwy yn cael ei wneud yn ystod y misoedd nesa."
Isod gwelir y Gyllideb ar gyfer y gwelliannau arfaethedig yma.
***Sylwer isod fod rhan o'r 'Bounce Back Loan' o £35,000 eisoes wedi'i ddefnyddio ar gyfer y gwelliannau sydd wedi eu cwblhau.***
Yn amlwg mae llygad y Bwrdd ar y cam nesa sef dychwelyd i'r Cymru North ac ymhellach ymlaen i'r Cymru Premier.

The major ground developments already completed are not the end of the club's ambitions for the Traeth.
In the final part of his review of developments -in the match programme- Gerallt Owen outlines how the proposed future works will be financed.
Gerallt Owen says, " …more will be done in the coming months. These plans have a total budget of £68,199.82.
The ground suffered severe damage as a result of Storm Christoph in January 2021. Gerallt states, ".. to try and prevent or mitigate further such floods in the future, the club has plans for flood prevention projects at the ground. All the repairs to the hospitality suite have already been completed but more will be done in the coming few months."

Here is the budget outlined for these further improvements: -
UEFA Natural Disasters fund …………………………………£34,099.91
Fund donations through Just Giving etc……………………£4,949.26
Porthmadog Town Council 2021 donation…………… … £5,000.00
Rebecca Trust ………………………………………………£1,650.00
Cambrian Railway Partnership Community Support fund .. £ 500.00
Welsh Govt Business Flood Relief Fund ………………… £2,500.00
First Hydro …………………………………………………… £1,000.00
Covid Bounce Back Loan ……………………………………… £13,500.65 ****
Personal Loan from Supporter ………………………………£5,000.00

**** The remainder of the 'Bounce Back loan' of £35,000 was used for the already completed improvements.
Clearly the Board are ambitious and eyeing the next step which is an early return to the Cymru North and further into the future reaching the Cymru Premier.
---

Mewn erthygl arall yn y Rhaglen mae Gerallt Owen wedi amlinellu sut mae'r clwb wedi ariannu'r gwelliannau sylweddol a wnaed i'r stadium.
Mae'n egluro fod Llywodraeth Cymru, trwy law Cyngor Gwynedd, wedi cefnogi gyda chyfraniad o £23,000. Hefyd mae'n dweud fod y clwb wedi dal I dderbyn peth o'r arian nawdd a hysbysebu yn 2021
Y cyfanswm sydd wedi'i wario ers Mawrth 2021 ar welliannau ydy £93,679.60.
Dyma sut y talwyd am hyn:-

Rhoddion tuag at Eisteddle Dafydd Wyn ,,,,,,,,,,,,,,,,, £9309.35
Rhoddion er cof am Donald Ellis, Nefyn ………………. £2,000.00
Rhoddion er cof am Dafydd Wyn Jones ………………. £1743.76
Rhodd Cyngor Tref Porthmadog ………………………….. £2,500.00
CPD Porthmadog cyftaniadau uniongyrchol …………. £36,627.14
Benthyciad 'Covid Bounce back' …………………………….£21,499.35

Mae Gerallt yn egluro fod y 'cyfraniadau uniongyrchol' uchod yn cynnwys £19,194 gan hysbysebwyr a noddwyr yn ystod y cyfnod clo, £8,500 mewn rhoddion a'r gweddill yn arbedion a gwnaed oherwydd y cyfnod clo
. Am y 'Covid Bounce Back Loan' eglura Gerallt y bydd y £35,000 hwn yn cael ei ad-dalu ar raddfa £595 y mis a hyn i gychwyn ym mis Hydref 2021.
Bu hyn yn drawsnewidiad enfawr ar Y Traeth ac mae'r swyddogion yn haeddu eu llongyfarch am eu rheolaeth ariannol o'r project.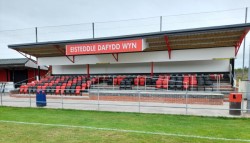 In a further article in the Match Programme Gerallt Owen has outlined how the club have financed the extensive improvements at the ground.
He informs us that the club received "… financial support from the Welsh Government through Gwynedd County Council totalling £23,000." Also, in 2021 "…. some of the usual sponsorship and advertising money was obtained by the club."
He goes on to say that "The total amount spent on ground improvements since March 2020 is £93,679.60."
This has been paid for as follows:-

Donations for the Dafydd Wyn Stand ……………………. £9309.35
Donations in memory of Donald Ellis, Nefyn …………. £2,000.00
Donations in memory of Dafydd Wyn Jones …………. £1743.76
Porthmadog Town Council donation …………………….. £2,500.00
Porthmadog FC direct contributions ………………………. £36,627.14
Covid Bounce back loan ……………………………………….... £21,499.35

He explains that the 'direct contributions' above "… include £19,194 from advertisers and sponsors during the lockdown period, £8,500 in donations and the remainder made up of savings made due to lockdown."
"Covid Bounce Back Loan of £35,000 with a repayment over 60 months @£595 per month from October 2021"
This has been a major transformation at the Traeth and the club officers are to be congratulated for their financial management.
---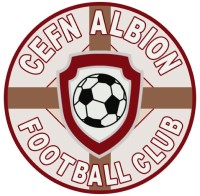 Pnawn Sadwrn bydd Port yn chwarae Cefn Albion yn Rownd 4 Tlws CBDC. Chwaraeir y gêm hon ar gae clwb Brymbo sydd yn:- Canolfan Chwaraeon a Chymdeithasol Brymbo, College Hill, Tanyfron LL11 5TF.
Cefn Albion ydy deiliaid presennol y Tlws, yn dilyn eu llwyddiant yn 2018/19 yn curo Pontardawe o 4-0 yn y Ffeinal yn Aberystwyth.
Mae'r clwb o ardal Wrecsam wedi cyrraedd Rownd 4 ar ôl curo dau o glybiau'r Waun sef Chirk Town a Chirk AAA.
Yng Nghynghrair Ardal y Gogledd Ddwyrain mae'r Albion yn chwarae ac yn dilyn 5 gêm maent yn dal yn ddiguro, ennill 4 ac un yn gyfartal.
O ystyried record y tymor hyd yma, bydd Port yn teithio i Brymbo gan ddisgwyl gêm anodd ac yn gobeithio ail adrodd y safon ac ymroddiad yr ail-hanner a sicrhaodd 3 phwynt nos Fawrth mewn buddugoliaeth gyffrous dros Nantlle Fêl.
C'mon Port!!

On Saturday Port will play Cefn Albion in Round 4 of the FAW Trophy. This game will be played at the Brymbo FC Ground which is situated at the Brymbo Sports and Social Complex, College Hill, Tanyfron LL11 5TF.
Cefn Albion are the current holders of the Trophy having lifted it in the 2018/19 season beating Pontardawe by 4-0 in the final at Aberystwyth.
The Wrexham area club reached this stage in this season's competition beating Chirk Town and Chirk AAA in the previous rounds.
Cefn Albion play in the Ardal North East League and to date are unbeaten in their 5 games, winning 4 and one ending all square.
Given the Albion's record this season, Port will travel to Brymbo fully expecting a tough challenge to reach the 5th Round. They will be eager to repaeat some of the 2nd half quality and spirit they showed to pull off a late, exciting victory over Nantlle Vale on Tuesday
C'mon Port!!.
---

Noddwyr / Sponsors: I J PLASTERING Porthmadog
Bydd Port yn dychwelyd at gêmau cynghrair nos yfory (Mawrth) pan fydd clwb Nantlle Fêl yn dod i'r Traeth. Darbi lleol arall gan obeithio am dorf dda eto ar noson gynnes o Fedi.
Roedd y ddau glwb yn chwarae gêmau cwpan pnawn Sdawrn; Port yn mynd allan o Gwpan Cymru tra roedd Y Fêl yn mynd drwodd yn Gwpan Cynghrair yr Ardal Northern yn Brickfield.
Bydd Port, sydd â 3 buddugoliaeth allan o'u 4 gêm gynghrair, yn awyddus i godi pwyntiau er mwyn cadw'r pwysau ar blaenwyr y tabl. Mae ein gwrthwynebwyr hefyd wedi chwarae 4 gêm gan ennill 2 a cholli 2 gan ei rhoi yn y 9fed safle. Daeth y buddugoliaethau dros Y Felinheli a Blaenau Ffestiniog tra yn colli yn erbyn Llandudno Albion a Brickfield.
Ail drefnwyd y gem hon yn dilyn achos o Covid-19 yng ngharfan Nantlle.
Dewch i gefnogi. C'mon Port!!

Port return to league action tomorrow evening (Tuesday) when Nantlle Fêl are the visitors to the Traeth. Another local derby and hopefully another good crowd on a warm September evening.
Both clubs were in cup action on Saturday with Port going out of the Welsh Cup and the Vale going through in the Ardal Northern League Cup at Brickfield.
Port with 3 wins out of their 4 league fixtures will be more than eager to keep up the challenge near the top of the table. Our opponents have also played 4 league fixtures winning two and losing two which puts them in 9th place. Their victories were over Y Felinheli and Blaenau Ffestiniog while the defeats came against Llandudno Albion and Brickfield Rangers.
This game is a re-arranged fixture due to Covid-19 in the Nantlle camp.
See you Tuesday. Come on Port.
---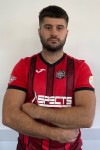 Am y tro cynta' mae'r clwb wedi gofyn i'r cefnogwyr ddewis eu 'Chwaraewr y Mis'. Felly aeth y broses yn ei blaen ar Trydar/Facebook.
Llongyfarchion mawr i JOSH BANKS a ddewiswyd gan y ffans yn Chwaraewr y Mis am Awst.. Pleidleisiodd 223 o gefnogwyr a sicrhaodd yr amddiffynnwr, a fu gyda'r clwb ers 2012, 30.3% o'r bleidlais. .
Dyma sut aeth gweddill y peleidleisiau: .
Dewi Thomas 21.1%, Rhys Alun 26.9%, Stuart Rogers 15.7%..
.
For the first time the club have asked supporters to vote for their 'Player of the Month'. The proses was carried out on Twitter/Facebook. .
Huge congratulations to JOSH BANKS the fans choice as the August Player of the Month.
223 supporters voted, with the long serving defender collecting 30.3% of the votes cast. Other players who received strong support were:- .
Dewi Thomas 21.1%, Rhys Alun 26.9%, Stuart Rogers 15.7%
---

Port 4-3 Hotspyrs Caergybi. Aeth Port ar y blaen ar ôl 4 munud gyda Rhys Hughes yn rhwydo a Cian Pritchard yn ei rhoi 2 gôl ar y blaen erbyn 28munud. Ond yn y 2 funud cyn hanner amser tarodd yr Hotspyrs yn ôl gyda goliau gan Phil Jones a Daniel Owen i wneud y sgôr yn gyfartal ar yr hanner. Yn gynnar yn yr ail hanner sgoriodd Matthew Roberts i roi Port yn ôl ar y blaen. Parhau wnaeth y frwydr gyda Callum Moore yn dod â'r Hotspyrs yn gyfartal. Tro Port wedyn a Rhys hughes yn ei gwneud yn 4-3, a dyna sut oedd hit ar ddiwedd y 90 munud.

Port 4-3 Holyhead Hotspurs, Port went ahead after only 4' with Rhys Hughes netting and then went 2-0 up with a gôl from Ciam Pritchard on 28'. But a Hotspurs fight back saw them score twice in the 2 minutes leading up to the interval with goals from Phil Jones and Daniel Owen. Early in the 2nd period Matthew Roberts restored the Port lea. But the ding-dong battle continued with Callum Moore bringing the Hotspurs level again. Port's turn next and Rhys Hughes made it 4-3. And that's how it was at the end of 90 mins.

Port F, Birt, Ifan Jones, Matthew Roberts, Sol Kempster, Carwyn Foster, Oliver Laurie, A Jones, C O'Hara, Rhys Hughes, Callum Jones, Cian Pritchard. Subs: M Rowlands, A Griffiths, L Williams, G Griffith, R Jones.
---

Pnawn Sadwrn bydd Port yn troi at Gwpan JD Cymru ac, ar ôl methu sgorio yn erbyn Llanrwst ond, yn dilyn y fuddugoliaeth o 5-2 dros Rhostyllen, yn teithio i Fwcle mewn ysbryd gwell.
Mae Bwcle wedi cychwyn y tymor ar dân ac hyd yma wedi ennill 5 o'u 7 gêm cynghrair gyda'r un mwyaf swmpus yn dod yn erbyn Rhuthun gan ei curo o 5-0. Y Sadwrn diwetha' cafwyd prawf pellach o'u cryfder wrth iddynt guro Bae Colwyn, un o'r ffefrynnau am ddyrchafiad. Yr unig gêm a gollwyd oedd honno adre' i Penrhyncoch gyd'a sgôr yn 2-3. .
Wrth edrych yn ôl at y 3 gêm diweddara' rhwng y ddau ar y Globe Way, gwelwn fod Bwcle wedi ennill y ddwy ddiwetha' rhwng y ddau mewn gêmau agos. Ond yn 2017/18 enillodd Port o 7-0 gyda Paul Lewis yn rhwydo ddwywaith a Gareth Jones Evans hefyd yn sgorio. .
Ond y Sadwrn nesa' teithio gan ddisgwyl gêm anodd iawn fydd Port yn erbyn clwb sydd ar ben eu gêm. .
.
Globe Way Off Liverpool Road, Buckley, CH7 3LY>.

On Saturday Port take on Buckley Town in the 2nd Round of the JD Welsh Cup. They will travel to Globe Way in better spirits following their quick return to form and a 5-2 win at Rhostyllen after a setback at home to Llanrwst Town. .
The Cymru North club have made an excellent start to the season and to date have played 7 league games with the Flintshire club winning 5 of their 7 league fixtures with the biggest win a 5-0 victory over Ruthin Town. Last Saturday they showed their paces again with a home victory over Colwyn Bay with the former English Pyramid club fancied by many for promotion. Their only defeat came at home to Penrhyncoch by a 3-2 margin. .
Looking back to the past three meetings between the two clubs, the last one in 2018/19 saw Buckley win by the odd goal and likewise the previous season but in 2018/17 it was a bumper 7-0 win for Port with Paul Lewis netting twice and Gareth Jones Evans also on the scoresheet. .
Bur Port will travel on Saturday expecting a very tough contest against an in-form club.
---

Buddugoliaeth hwyr i Port heno ar Gae Bob Parry. Matty Jones yn rhwydo ar ôl 90'+ 4' i'w gwneud yn 4-3. Rhys Hughes ac Oliver Laurie yn sgorio I Port yn yr hanner cynta' a Matty jones yn rhwydo'r 3edd yn gynnar yn yr ail hanner.

Tonight's game ended in a late, late 4-3 win for Port thanks to an added time 90'+4' goal from Matty Jones. Rhys Hughes and Oliver Laurie scored for Port in the opening half with Matty Jones adding a 3rd after the interval.

Port: Bradley Roberts, A Jones, Carwyn Foster, Matthew Roberts, Sol Kempster, Oliver Laurie, Rhys Hughes, C O'Hara. Matty Jones John Littlemore, Cian Pritchard. Subs: M Rowlands, T Foskett, L Williams, G Griffith, R Jones.
---

Bu'n 18 mis o weithgaredd sylweddol gan y grwp bychan o wirfoddolwyr a swyddogion ymroddgar bu yn gweddnewid ar Y Traeth.
Mewn eitemau newyddion blaenorol cawsom fraslun gan Gerallt Owen o'r newidiadau i'r eisteddle, yr ystafell groeso a'r cynlluniau i rwystro llifogydd.
Ond mae yna fwy! Bu gwelliannau sylweddol i'r ystafelloedd newid i'r waliau, cawodydd , ystafell y tîm cartre a'r dyfarnwr a hefyd cychwyn ar waith i sicrhau fod yna ystafell ychwanegol pan fydd swyddogion gêmau o wahanol ryw.
Aeth Gerallt ymlaen i ddweud fod y cloi pellach a ddaeth yn sgil COVID wedi bod yn gyfle i gwblhau mwy o'r gwaith oedd angen ei wneud. Yn Eisteddle Pen-y-Garth gosodwyd seddau newydd yn ôl yr angen, a chreu ardal sefyll bychan tu ôl y gôl. Yn Eisteddle Pike ac Eisteddle Bob Havelock sicrhawyd fod pob wyneb wedi derbyn dwy gôt o baent a thrwsiwyd ac ail osod seddau yn ôl y galw. Roedd y tasgau eraill a gwblhawyd yn cynnwys gwastadau'r domen tu ôl i Eisteddle Pike, gwella'r llwybr cerdded tu ôl Eisteddle Dafydd Wyn, gwella'r draeniad ar hyd y cae o flaen y brif eisteddle a glanhau a thrwsio ym mhob ardal o'r cae.
Cafodd yr ardal o gwmpas y Fynedfa, yr Ystafell Groeso a'r Ganolfan TG i gyd eu paentio. Gwelliannau hefyd i'r Gantri Deledu a'r Blwch Tannoy. Wrth i arian fod ar gael bydd y grisiau newydd i'r Platfform Teledu yn cael ei osod.
Tomen o waith wedi'i gyflawni diolch i'r criw bychan.

It has been 18 months of extensive activity at the Traeth for the small band of dedicated volunteers and club officials.
In previous news items Gerallt Owen's summary of the changes to the stand, hospitality suite and future plans have been reported.
The changing rooms, which form part of the Main Stand building, have been substantially improved.
Gerallt writes, "These improvements included cladding the internal walls, fitting new showers and water tanks for the home team and referee changing rooms. Work has also stated in providing a further changing room for match officials for those times when there are officials of different sexes.
"As theCOVID-19 lockdown was extended, then raised and then re-imposed again, further jobs were identified. Broken and damaged seats were removed from the Quarry End Stand and a small standing area directly behind the goal was created. In the Pike Stand and the newly christened 'Bob Havelock Stand', every surface, whether steel, wood or brick has been ground, prepped and painted with at least two coats of paint. Seats have been repaired or replaced as necessary.
"The mound behind the Pike Stand has been levelled, the walkway behind the Eisteddle Dafydd Wyn has been covered with quarry waste to improve access. Improved drainage has been installed along the length of the pitch in front of the main stand. Small repairs and cleaning have been done all around the ground.
"The Turnstile area has been brightened with a coat of white paint and the external walls of the Hospitality Suite and the frontage of the IT Suite have been given a modern feel and look by being painted in a fashionable grey colour
"Work has also started on grinding and painting the steelwork on the TV Gantry and a new window is being fitted in the tannoy box. Quotes have been obtained to replace the steps to the TV platform and this will proceed when finances allow.
A huge effort by a small band of workers
---

Pnawn Sadwrn taith newydd arall i Port i Rhostyllen, clwb a fu cynt yn aelodau o gynghrair ardal Wrecsam. Mae Rhostyllen yn chwarae ar Y Rec, Vicarage Hill, Rhostyllen, Wrecsam LL14 4AR
Bydd yn dda gan y tîm hyfforddi a'r chwaraewyr gael cyfle i fod yn ôl ar y cae yn weddol sydyn yn dilyn y golled gynta' o'r tymor yn erbyn Llanrwst.. Roedd hon yn gêm i danlinellu fod yna sialensau mawr i'w cael yn y gynghrair hon.
Chwaraeodd Rhostyllen eu 4ydd gêm gynghrair neithiwr gan golli am y tro cynta' yn y gynghrair, oddi cartre' yn Brymbo. Mae eu gêmau cynghrair wedi bod yn rhai tynn iawn, gyda'r un fuddugoiaeth yn dod yn erbyn Llay. Cyfartal oedd y ddwy gêm flaenorol yn erbyn Llanuwchllyn a'r Felinheli -dau wrthwynebydd digon anodd.
Maent drwodd i Rownd 2 Cwpan Cymru ond allan o'r Tlws CBDC.
. Er waetha' eu record dda o sgorio y tymor hwn, bu cymryd cyfleoedd yn broblem nos Fawrth. Er eu holl feddiant roedd amddiffyn Llanrwst yn gadarn ac yn drefnus. Ond, pe byddai un ymgais wedi canfod y rhwyd fe allem fod wedi bod yn gwylio gêm wahamol .
Ymlaen i'r nesa'. C'mon Port !

On Saturday it will be another new destination for Port as they travel to Rhostyllen. The former WNL Wrexham area club play at The Rec, Vicarage Hill, Rhostyllen, Wrexham LL14 4AR
Port managment and players will be pleased for an early return to the pitch following their first defeat of the season when, Llanrwst, at the Traeth on Tuesday, gave a clear message that there are some big challenges ahead in this league.
Rhostyllen played their 4th league fixture last night and suffered their first league defeat of the season away at Brymbo. Their other league games have been very tight affairs with their one win coming at Llay Welfare. They have drawn their other two fixtures with Llanuwchllyn and Y Felinheli -two far from easy encounters.
They have won through to JD Welsh Cup R2 but went out of the FAW Trophy at Caersws.
Despite the previous free scoring, taking chances became an issue for Port on Tuesday. For all their possession, breaking down a well organised Llanrwst defence was a problem. On the other hand, had just one of their opportunities found the net, then we might have been watching a different game.
. On to the next. C'mon Port !
---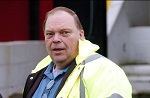 Bydd heno yn noson arbennig ar Y Traeth pan fyddwn yn cofio Meirion Parry, un o'r ffyddloniaid, un a wnaeth gyfraniad enfawr i'r clwb.
Bu'n gwasanaethu'r clwb yn Ysgrifennydd Gêmau a Rheolwr Cit a mewn llawer o ffyrdd eraill. Bydd y rhai a deithiodd ar fws y tîm, yn nyddiau Cynghrair Cymru, yn cofio'r hwyl a gafwyd gyda Meirion yn dynnwr coes o fri !
Cyn gêm heno gyda Llanrwst, bydd yna funud i gofio Meirion yn arwydd o barch a diolch am y cyfan a wnaeth dros y clwb.
Mae'r clwb yn diolch i deulu Meirion am eu nawdd hael i'r gêm heno.
Byddwn yn meddwl amdanoch Rhian, Carwyn, Annwen a Dilwyn.

Tonight, will be a special night at the Traeth when we remember one of the club's greatest servants.
Meirion Parry served the club as Match Secretary and Kit Manager and many other capacities and, those who travelled on the team coach in Welsh Prem days, will recall the 'hwyl' he was always part of on those journeys.
Prior to tonight's game with Llanrwst United, there will be a minute to remember Meirion: a mark of respect and a huge thank you for all Meirion did for the club.
The club wishes to thank Meirion's family for their generous decision to sponsor tonight's game.
We will be thinking of you Rhian, Carwyn, Annwen and Dilwyn.
---