Yn methu'r bêl-droed? Ewch i gyfri Trydar/Facebook y clwb ac yno, I lenwi'r bwlch, mae nifer o chwaraewyr y clwb wedi bod yn ateb Holiadur ac mae'r atebion yn ddiddorol iawn.

Missing your football? Go to the club's Twitter/Facebook accounts and there you will see the results of Q&A sessions with club players. The responses are interesting and worth reading.
---

Sgarff am ddim gyda pob archeb am Het Bobyl 'C'mon Port' o'r Siop Arlein dros y penwythnos hwn.



FREE scarf with every 'Cmon Port' Bobble Hat purchased during this weekend from the Club Shop Online.
---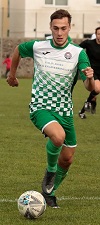 Llongyfarchiadau i Shaun Cavanagh sydd wedi'i enwi yn Chwaraewr y Mis am Chwefror yn y Cymru North. Sicrhaodd ei rediad o sgorio, ers dychwelyd i'r Traeth, yr enwebiad haeddiannol.
Mae chwe gôl mewn dim ond 4 gêm yn dweud y cyfan. Hyd yn oed yn y siambls draw yn Gresffordd llwyddodd i ganfod y rhwyd a dilyn hynny gyda dwy gôl wych yn Prestatyn, yr unig dro i glwb Gerddi Bastion ildio pwyntiau ar eu tomen. Dilynodd hyn gyda dwy gôl o'r radd ucha' yn y fuddugoliaeth dros Bwcle. Hyd yn oed wrth i Port golli i Llanfair cafwyd ergyd 20 llath i gornel y rhwyd.
Tri oedd yn y râs a 457 yn pleidleisio ar y Trydar a fel hyn oedd hi: Joe Chaplin 34%, Hugh Colace 25% ond Shaun yn sicrhau 41% o'r bleidlais, Grêt Shaun!!

Congratulations to Shaun Cavanagh who has been named the Cymru North's Player of the Month forFebruary. His remarkable run of scoring form since returning to the Traeth has earned him the well deserved nomination.
Six goals in just four games tells its own story. He managed a goal in his return debut in the Gresford shambles and then went on to net a couple of beauties at Prestatyn, the only time the league leaders dropped points at Bastion Gardens. He followed this up with another double in the win over Buckley Town and both were goals of outstanding quality. Even in the defeat at home to Llanfair, Shaun could not be denied his goal; a cracker from the edge of the box.
There were 3 in the race and 457 people voted on Twitter and it turned out like this Joe Chaplin 34%, Hugh Colace 25% and Shaun polled 41%. Well done Shaun!!
---

Cofiwch fod SIOP y CLWB yn derbyn archebion arlein am y nifer dda o eitemau sydd ar gael. Cymrwch olwg ar dudalen Y SIOP.
Ar gael hefyd, mae llyfr hanes y clwb "History of Porthmadog FC". Y pris, gan gynnwys postio, ydy £11.

The CLUB SHOP ONLINE is available and able to receive orders for the selection of merchandise. Take a look at Shop page.
Available also is the "History of Porthmadog FC" Price £11 to include postage and packing.
---

Mae Noson Mickey Thomas, ar nos Sadwrn 4ydd Ebrill, wedi'i gohirio. Bydd y noson yn cael ei hail drefnu yn yr Hydref.
Diolch am gefnogi. Edrychwn ymlaen i'ch gweld ynyr Hydref.

The Mickey Thomas Sportsman's Evening, on Saturday 4th April, has been postponed. It will be held in the Autumn..
Thanks for your support. We look forward to seeing you in the Autumn.
---

Mae Cymdeithas Bêl-droed Cymru wedi penderfynu ymestyn y gohiriad presennol ar bêl-droed domestig yng Nghymru ar bob lefel, tan o leiaf dydd Iau 30ain o Ebrill 2020 oherwydd y pandemig COVID-19. Felly mae pob gêm tan ddiwedd y tymor wedi'u gohirio.
Mae Llywodraeth Cymru wedi cyhoeddi pecyn o gefnogaeth i fusnesau: https://llyw.cymru/coronafeirws-covid-19-cefnogaeth-i-fusnesau. Mae CBDC yn annog clybiau i adolygu'r wybodaeth yma.
Mwy o wybodaeth ar gael ar wefan Y Gymdeithas Bêl-droed.

The Football Association of Wales has taken the decision to extend the current suspension of all domestic football in Wales until at least Thursday, 30 April 2020 due to the COVID-19 pandemic. All remaining games have now been postponed to the end of the season.
The Welsh Government has announced a package of support for businesses: https://gov.wales/coronavirus-covid-19-support-businesses. Clubs are being encouraged to review this information.
More information is availableon the FAW website.
---

Ni fydd y DRAW WYTHNOSOL yn cymryd lle tan fydd y Bingo nos WENER yn ail gychwyn. Bydd y taliadau a wnaed ar gyfer WYTHNOS 12 ac yn y blaen yn cael eu cario 'mlaen i'r cyfnod pan fydd y DRAW yn cychwyn eto (ee.) Os ydych yn barod wedi talu am Wythnosau 12, 13. ac 14 bydd eich taliadau, yn cario drosodd i'r 3 wythnos gynta wedi i'r draw ail gychwyn.
Byddwn yn cysylltu gyda unrhywun sydd heb dalu am Wythnos 11 er mwyn iddynt gael cyfle i ddal fyny efo'i taliadau.

The WEEKLY DRAW is to be suspended until such time as the Friday night Bingo recommences. Any subscriptions made for Week 12 onwards will be carried forward once the Draw starts again. eg. if you have already paid for Weeks 12, 13,and 14 your subscriptions will be carried over to cover the cost of the first 3 weeks on recommencement.
We will be contacting anyone who is behind with their subscriptions at Week 11, in order to give them the opportunity to get up to date.
---

Oherwydd y sefyllfa gyda COVID-19 bydd holl weithgareddau Pêl-droed yn y Gymuned Porthmadog yn cael eu gohirio.
Bydd yr holl sesiynau pêl-droed hwyl yn cael eu canslo. gan gynnwys pêl-droed di-dâl, clybiau ar ôl ysgol, clybiau gwyliau, troi fyny ac ymafer Golwyr a hefyd y sesiynau cwriciwlaidd mewn ysgolion.
Iechyd ein chwaraewyr ydy ein prif gonsyrn
Cymrwch ofal o'ch hun a'ch ffrindiau
Pennaeth Cymunedol Gethin Jones

In view of the current viral outbreak Porthmadog Football in the Community will be postponing all its activities.
All fun football sessions have been cancelled this includes, free football, after school clubs, holiday clubs, GK turn up and play, huddle and any school curriculum sessions.
The health and well-being of our players is a paramount concern.
Look after yourselves and each other.
Head of Community Gethin Jones.
---

Mae hyn i gadarnhau fod Y BINGO GWENER a LLUN wedi'i GANSLO a hynny tan fydd yn ddiogel i ail gychwyn.
NI FYDD y TOTE MISOL a'r £1.600 a gariwyd drosodd yn cael ei dynnu tan fydd y BINGO yn ail gychwyn.
Bydd yna gyhoeddiad pellach ynglyn â'r DRAW WYTHNOSOL
. Annogwn fyddloniaiad Y Bingo i gymryd pob gofal ac edrychwn ymlaen i'ch gweld unwaith fydd yn ddiogel inni ail gychwyn.

. We can confirm that the weekly FRIDAY & MONDAY BINGO is CANCELLED for the foreseeable future.
The £1600 MONTHLY TOTE carryover will NOT now be held until the BINGO starts again.
A further announcement will be made regarding the WEEKLY DRAW.
We urge our Bingo faithful to stay safe and look forward to seeing you all when the all clear is given.
---

Bydd Cwpan Arfordir Y Gogledd yn dychwelyd ar gyfer y flwyddyn nesa'. Dyma fydd y tro cynta' i'r gystadleuaeth gael i chwarae ers tymor 2013/14 pryd gurodd Caernarfon clwb Bangor ar giciau o'r smotyn yn y ffeinal.
Y tro diwetha' i Port ennill oedd yn 2009/10, yn curo Llandudno o 1-0 ym Mhrestatyn gyda Marcus Orlik yn sgorio unig gôl y gêm. Yn 2002/03 roedd ennill y gwpan hon yn rhan o lwyddiant triphlyg yn cynnwys ennill Cynghrair Huws Gray a hefyd Cwpan y Gynghrair mewn tymor hynod o lwyddianus.
Mae Port wedi ennill y gwpan yma ar 7 achlysur ers ei gychwyn yn 1923/24. Ni chafodd Port eu llwyddiant cynta' tan 1973/74 yn curo Blaenau Ffestiniog yn y ffeinal ond aeth tîm llwyddianus yr 1970au ymlaen i godi'r gwpan dair gwaith arall yn 1974/75, 1976/77 and 1977/78 gan guro Blaenau Ffestiniog, Bethesda a Courtalds. Yn gyfangwbl ymddangosodd Port mewn 6 ffeinal yn ystod yr 1970au.
Daeth eu buddugoliaeth arall yn 1996/97, buddugoliaeth o 2-1 dros Caernarfon yn Llandudno.
Croeso 'nol i Gwpan Her Arfordir y Gogledd.

The NWCFA Senior Challenge Cup is to return for next season. This will be the first time for the competition to take place since season 2013/14, when Caernarfon Town beat Bangor City on penalties in the final.
The last occasion Port ran out winners was in 2009/10, beating Llandudno 1-0 at Prestatyn with Marcus Orlik scoring the only goal. In 2002/03 winning the NWCFA trophy formed part of a great Port treble when winning the Cymru Alliance title and League Cup were part of a highly successful season.
Port have won this trophy on 7 occasions since its inauguration in season 1923/24, Their first success in the competition did not come until 1973/74 beating Blaenau Ffestiniog but the highly successeful team of the 1970s went on to win the trophy on three more occasions, 1974/75, 1976/77 and 1977/78 with wins over Blaenau Ffestiniog, Bethesda and Courtalds. In all Port appeared in 6 finals during the 1970s.
The other win came in 1996/97, a 2-1 win over Caernarfon Town played at Llandudno.
Welcome back to the Coast Challenge Cup.

2013/14 Port: Richard Morgan (Meilir Elis), Euron Roberts, Ryan Davies, Dan Pyrs, Dylan Williams, Chris Jones, Jack Jones, Steve Jones, Carl Threadgill (Cai Jones), Marcus Orlik, Jamie Rogers. Subs not used: Aden Shannon, Mark Bridge.

2002/03 Port: Gerard McGuigan, John G.Jones, Campbell Harrison, Lee Webber, MikeFoster, Dafydd Evans, Gareth Parry, Ritchie Owen, Gareth Caughter(IwanRoberts), Tony Williams(Steve Pugh), Carl Owen(Dave Farr).Subs not used: Richard Hughes, Dylan Jones.

Names from the 1970s success years included:: Steve Bennie, Jimmy McCarthy, Ted Turner, Haydn Jones , Roly Evans, Graham Griffiths, Gwyn Wiliams, Bob Roberts, John Griffin.
---

Darllenwch ddarn ardderchog, a charedig hefyd, gan DAVE JONES, am "CPD PORTHMADOG Mewn dyddiau Gwell," ar ei wefan nwsport.co.uk.
Mae'n bwrw golwg yn ôl ar lwyddianau Port yn yr 1950au,1960au a 1970au yn ogystal â blynyddoedd Uwch Gynghrair Cymru. Mae'n rhoi sylw hefyd i'r sefyllfa bresennol ond yn gorffen ar nodyn gobeithiol:
"Sawl prawf mawr i ddod, ond nid yw ar ben in o glybiau gorau gogledd Cymru"
Gwelwch yr erthygl cyfan yma.
Mae'n rhan o gyfres am glybiau sydd ar hyn o bryd yn stryglo ond gyda'r ddawn i ddod yn ôl.

Read a great piece by Dave Jones, generous too, and titled "In Better Times: CPD PORTHMADOG" on his website nwsport.co.uk.
He looks back at the club's successes of the 1950's, 1960's and 1970's and years in the Welsh Premier. He also describes the current plight but ends with a postive note:
"Lots of big tests to come, but all is far from lost for one of North Wales' finest clubs."
See it here
It forms part of a series, featuring teams currently struggling but with the pedigree to bounce back.
---

Ar ran y Clwb, hoffwn anfon ein cydymdeimladau dwysaf i deulu, John Williams neu John 'Bach' fel yr adnabyddir gan bawb.
Roedd John yn rhan enfawr o'r clwb dros nifer fawr o flynyddoedd fel chwaraewr, rheolwr a chefnogwr selog i'r timau oedd yn cario'r crys coch a du.
I nifer hefyd, roedd yn fentor arbennig ar ac oddi ar y cae. Nifer fawr o hogiau ifanc lleol wedi elwa o'i gyngor ar agweddau pël-droed ac wedi mynd ymlaen i gael llwyddiant oherwydd hynny.
Un distaw oedd John ond yn gawr gyda chalon i gyd fynd a hynny. Bydd colled ar dy ôl, John. Cwsg yn dawel gyfaill

We extend our sincere sympathy to the family of John Williams or John 'Bach'as he was known to Port followers.
He was a huge part of the club over many years as a player, manager and a keen supporter of teams that wore the red & black.
He was also an outstanding mentor to many both on and off the pitch. Many youngsters have benefited from his knowledge of the game going on make their mark as a result.
John was one of the strong silent types, whose heart and contribution was huge.You will be missed. Sleep peacefully friend.
---

Enillydd y "Draw Wythnosol" am wythnos 11 yw Rhif 116 ROBERT W. MORGAN yn ennill gwobr o £75!!!
Llongyfarchiadau!!
Cefnogwch y Clwb - Ymunwch a'r "DRAW WYTHNOSOL" Siawns i ennill £75 am £1 yr wythnos.
Am fwy o wybodaeth cysylltwch a Enid Owen 07901876120 neu Dylan Rees 07900512345 / rees48wesla@gmail.com

The "Weekly Draw" winner for week 11 is No.116 ROBERT W. MORGAN winning the £75 prize!!!
Congratulations!!
Support the Club - Join the " WEEKLY DRAW" £1 weekly for your chance to win £75!!
For more information contact Enid Owen 07901876120 or Dylan Rees 07900512345 / rees48wesla@gmail.com
---

Bydd Clybiau yn ddiolchgar am y penderfyniad pendant a chlir ynglyn â chwarae gêmau pêl-droed yng Nghymru. Ni chwaraeir pêl-droed yma ar unrhyw lefel am 3 wythnos ac o leia' tan 4ydd Ebrill.
Golyga hyn fod y gêmau yn erbyn Penrhyncoch, Cegidfa a Chorwen i gyd yn cael eu gohirio.
Mae CBDC hefyd wedi symud yn syth i gynnig cyngor i glybiau ynglyn â sesiynau ymarfer ac insiwriant.Gwelir y cyngor hwn ar eu gwefan faw.cymru

Clubs will be grateful to the FAW for the clear, decisive decision made regarding football action in Wales.
There will be no football played at any level in Wales at least for the next 3 weeks, -4th April.
This means that games against Penrhyncoch, Guilsfield and Corwen have all been postponed.
The FAW has also moved quickly to offer advice to clubs regarding training sessions and insueance during this period. The advice can be seen on the FAW website.
---

Mae gêm yfory yn erbyn Penrhyncoch wedi'i gohirio a holl gêmau Cynghreiriau Cymru tan 4ydd Ebrill. Rhyddhawyd DATGANIAD gan y Gymdeithas Bêl-droed.

Mae Cymdeithas Bêl-droed Cymru wedi gwneud penderfyniad heddiw (13eg o Fawrth) i ohirio pêl-droed domestig ar bob lefel yng Nghymru a hynny ar unwaith nes y 4ydd o Ebrill oherwydd COVID-19.
Y bwriad ar hyn o bryd yw ailafael ar yr amserlen bêl-droed yn ddibynnol ar gyngor meddygol a thelerau gan yr awdurdodau bryd hynny.
Mae CBDC yn llwyr ymwybodol o'r effaith y bydd hyn yn ei gael ar y gêm ddomestig ond mae iechyd a diogelwch holl gefnogwyr, chwaraewyr, gwirfoddolwyr a rhanddeiliaid yn hollbwysig.
Bydd CBDC yn parhau i fonitro'n sefyllfa'n ddyddiol a bydd hynny yn parhau i ddarparu diweddariadau pan fydd hynny'n briodol.

Tomorrow's gêm at Penrhyncoch has been postponed as have all games in the Cymru Leagues until the 4th April.The FAW has released a STATEMENT

"The Football Association of Wales has today (13 March) taken the decision to suspend domestic football at all levels in Wales with immediate effect until 4 April due to the COVID-19 outbreak. The intention at this time will be to resume the football schedule depending on the medical advice and conditions from the relevant authorities at that time.
The FAW is fully aware of the impact this will have on the domestic game but the health and safety of all fans, players, volunteers and stakeholders are of paramount importance. The FAW will continue to monitor this situation on a day-by-day basis and will continue to provide updates when appropriate. "
---

Bu'n rhaid gohirio gêm yr Ail-dîm Yn erbyn Pwllheli heno, oherwydd pryderon ynglyn â'r coronafeirws.

This evening;s Reserve match btween Port and Pwllheli at the Traeth has been postponed due to concerns regarding the coronavirus outbreak.
---

Gwych ydy gweld fwy o lwyddiant i Gynllun Pêl-droed yn y Gymuned y clwb. Mae 'r Trefnydd Gethin Jones newydd gyhoeddi eu llwyddiant yn sicrhau cymorthdal i gyflwyno project 'Rhifedd drwy Bêl-droed'. Bydd hyn yn ei wneud yn bosib' i roi 8 awr o brofiad AM DDIM i 6 o ysgolion gwahanol ar ôl Y Pasg. ARCHEBWCH gyda Gethin 07974033552

It is great to note the continued success of the Porthmadog Football in the Community Project. Scheme organiser Gethin Jones has just announced that they have been successful in gaining a grant for delivering a "Numeracy through Football' project. This will enable them to provide 8 hours of FREE delivery in 6 different schools following the Easter break. BOOK NOW contact Gethin 07974033552
---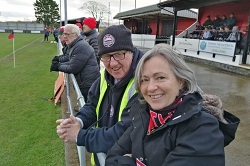 Wrth i'r dasg o godi arian fynd yn ei flaen mae'r trefniadau godi'r eisteddle eisoes yn eu lle.
Meddai Chris Jones is-gadeirydd a chydlynydd y project, "Bellach mae'r contractwr wedi cadarnhau ei fod o'n gallu dechra ar y gwaith ar ôl i'r tymor orffan, yn ystod wythnos gyntaf mis Mai."
Ac. erbyn hyn. mae o gwmpas £6,000 wedi'i gasglu, a hyn yn cynnwys £1,890 wedi'i gyfrannu drwy'r dudalen 'Just Giving'.
Bydd elw Noson Mickey Thomas a'r Ocsiwn hefyd yn mynd at y Gronfa.
Ffyrdd o wneud cyfraniad:-–

1.Cyfrannwch drwy dudalen JUST GIVING (gweler isod)
2.Drwy brynu tocyn at NOSON MICKEY THOMAS. Llai na 20 tocyn ar ôl. Cysylltwch â Chris Jones (07769694222) neu Dylan Rees (07900512345) neu o Siop y Clwb yn ystod gêmau cartre'.
3.Cewch gyfrannu arian neu siec, cysylltwch âg unrhyw un o swyddogion y clwb.
DIOLCH YN FAWR

https://www.justgiving.com/crowdfunding/cpdporthmadogfc?utm_term=p5gmagbYG

With the fundaising continuing arrangements are already going ahead to start work on the new stand.
Vice chairman and project co-ordinator Chris Jones says, "Everytning is set to go with a contractor already confirmed and able to make a start during the first week in May after the current season has been completed."
Fund-raisng continues to go well with £6,000 already in the coffers, this includes £1,890 from the 'Just Giving' page.
Proceeds of the Mickey Thomas Sportsman's Evening and Auction will also go towards the Fund.
You can contribute by :-
1.Donating through the Just Giving page.(see above)
2.Buy a ticket for the Mickey Thomas Evening by contacting Chris Jones (07769694222) or Dylan Rees (07900512345) or at the Club Shop during home games.(Now fewer than 20 tickets left)
3.Donate by cheque or cash. Please contact any club official.
MANY THANKS
---

Enillydd y "Draw Wythnosol" am wythnos 10 yw Rhif 75 RICHARD JONES yn ennill gwobr o £75!!!
Llongyfarchiadau!!
Cefnogwch y Clwb - Ymunwch a'r "DRAW WYTHNOSOL" Siawns i ennill £75 am £1 yr wythnos.
Am fwy o wybodaeth cysylltwch a Enid Owen 07901876120 neu Dylan Rees 07900512345 / rees48wesla@gmail.com

The "Weekly Draw" winner for week 10 is No.75 RICHARD JONES winning the £75 prize!!! >br> Congratulations!!
Support the Club - Join the " WEEKLY DRAW" £1 weekly for your chance to win £75!!
For more information contact Enid Owen 07901876120 or Dylan Rees 07900512345 / rees48wesla@gmail.com
---

Collodd yr Ail-dîm o 4-0 yn Llanrug pnawn Sadwrn. Mae tîm yn y 4ydd safle yn y tabl.

On Saturday, the Reserves went down to a 4-0 defeat at Llanrug United Res. They are now in 4th spot in the Reserve League table.
---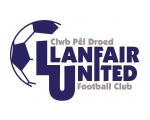 Bydd Port yn croesawu Llanfair United i'r Traeth y Sadwrn nesa'. Mae'r clwb o Lanfair Caereinion ar waelod y tabl gyda 6 phwynt ac un buddugolaieth. Er waetha' hynny mae profiad yn dweud y gallwn ddisgwyl brwydr galed. Dyna mae eu tri canlyniad diwetha' yn awgrymu. Cafodd Llangefni dipyn o fraw wrth i Llanfair eu curo o 3-1 ar Gae Bob Parry. Dilynwyd y fuddugoliaeth hon gyda gêm gyfartal gartref i Llandudno a wedyn perfformiad da yn erbyn Bae Colwyn cyn colli o 3-2. Bydd Llanfair hefyd yn teithio i'r Traeth gan ddisgwyl fod siawns am bwyntiau.
Bydd rhaid i Port ddangos y math o ysbryd a gafwyd i sicrhau gêm gyfartal yn Prestatyn. Cafwyd yr un math o benderfyniad adre i Bwcle mewn tywydd difrifol; yn cadw'r gêm yn ddi-sgôr i fewn i'r corwynt a wedyn cymryd mantais ohono yn yr ail hanner am y fuddugoliaeth. Gyda naw gêm yn weddill i gasglu pwyntiau, bydd yna ffeinal arall yn ein disgwyl pnawn Sadwrn.
Yn y gêm cawn groesawu Lee Webber, un o arwyr a chyn gapten y clwb, yn ôl i'r Traeth. Bydd gan Lee rodd gwerthfawr ar gyfer yr ocsiwn sy'n cael ei chynnal ym mis Ebrill. Y mascot ar y dydd fydd Lucas, mab Lee. C'mon Port!!

Llanfair United will be the visitors to the Traeth on Saturday. Though the Llanfair Caereinion club are firmly at the bottom of the league table, past experience tells us that they will give us a stiff test. Tough they have picked up just 6 points and one victory all season their last three results suggest that they are not going down with a whimper. They shocked Llangeni with a 3-1 win at Cae Bob Parry and followed this up with a home draw with Llandudno and a narrow home 3-2 defeat to 3rd placed Colwyn Bay. Given Port's position Llanfair will also be looking for an opportunity to pick up points.
This means that Port will need to repeat the spirited, hard working and organised performances which secured a point at Prestatyn and 3 pts in difficult conditions last Saturday. There are 9 games remaining to pick up points to avoid relegation and it will be another cup final on Saturday.
Present at the game will be Port legend and former captain LEE WEBBER bringing a valuable item for the Auction in April. Mascot on Saturday will be Lee's son LUCAS. C'mon Port!!
---

Enillydd y "Draw Wythnosol" am wythnos 9 yw Rhif 90 MEIRION EVANS yn ennill gwobr o £75!!!
Llongyfarchiadau!!
Cefnogwch y Clwb - Ymunwch a'r "DRAW WYTHNOSOL" Siawns i ennill £75 am £1 yr wythnos.
Am fwy o wybodaeth cysylltwch a Enid Owen 07901876120 neu Dylan Rees 07900512345 / rees48wesla@gmail.com

The "Weekly Draw" winner for week 9 is No.90 MEIRION EVANS winning the £75 prize!!! >br> Congratulations!!
Support the Club - Join the " WEEKLY DRAW" £1 weekly for your chance to win £75!!
For more information contact Enid Owen 07901876120 or Dylan Rees 07900512345 / rees48wesla@gmail.com
---

Y rhifau lwcus yn TOTE mis Chwefror oedd 25 a 29. Nid oedd enillydd unwaith yn rhagor, hyn i'w gadarnhau. Felly bydd y wobr £1600 yn cael ei ychwanegu at gyfanswm mis Mawrth.Cewch eich amlenni yn baros!
Amlenni TOTE ar gael o Siop y neu Siop Pike's.

The winning numbers in the February TOTE were 25 + 29. Subject to confirmation there were No Winners. The prize £1600 will be added to the March total.Get your envelopes ready!
TOTE envelopes available from Porthmadog FC Clubhouse or Pike's Newsagents
---

Noddwyr/ Match Sponsors: CARIAD CARE HOMES


Bwcle fydd yn ymweld â'r Traeth pnawn Sadwrn a bydd hon yn gêm 6 phwynt go-iawn. Gan fod y tywydd wedi ein trechu dros ddau benwythnos mae 10 gêm yn dal i'w 'chwarae gyda 30 pwynt ar gael. Gyda'r Traeth mewn cyflwr ddigon da i chwarae gêm gyfeillgar nos Fawrth, gobeithio na fydd fwy o dywydd eithafol cyn pnawn Sadwrn i fygwth y gêm allweddol hon
Mae gan y clwb o Sir y Fflint 6 phwynt yn fwy na Port a maent hefyd wedi chwarae 3 gêm yn llai na'r Coch a Du. Yn sicr fydd hyn yn tanlinellu pwysigrwydd y gem hon a'r angen i dorri ar y fantais honno.Ond bydd rhaid mynd i'r gem hon heb wasanaeth y streicar profiadol Josh Davies Tra fydd Bwcle efallai yn reit hapus efo pwynt yn unig.
Tra roedd Port a Bwcle yn cicio'u sodlau cymrodd Llangefni fantais o'r cae 3G yn Llandudno i sicrhau 3 phwynt gwerthfawr. Mae gan y clwb o Fôn 7 pwynt o fantais dros Port ond wedi chwarae dwy gêm yn fwy.
Os fu erioed adeg yn galw allan am y math o berfformiad y mae pawb yn gwybod sy' gan y garfan hon, wel, pnawn Sadwrn amdani! Cefnogwch yr hogia'. C'mon Port!!!

Buckley Town will be the visitors on Saturday for a vital 6-pointer in the relegation battle. As the weather has been the winner over the last two weekends there are still 10 games remaining and 30 points to play for. With the Traeth proving playable for a friendly on Tuesday let's hope that the extreme weather tones down and this key fixture can go ahead on Saturday.
The Flintshire club have 6 pts more than Port and have three games in hand. This underlines the importance of this game for Port and the need to reduce that deficit.They will however need to fight their corner without striker Josh Davies. The visitors on the other hand could be happy to leave the Traeth with a point.
Relegation rivals Llangefni will be at Ruthin and they took advantage of the 3G pitch at Llandudno to pick up three valuable points whilst Port and Buckley were kicking their heels. Cefni have an advantage of 7 points over Port but have played two games more.
If ever there was a time to produce the kind of form which we all know the squad are capable of it is Saturday. Support the lads. C'mon Port.
---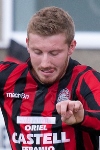 Yn sgil y gêm gyfeillgar neithiwr derbyniwyd newyddion drwg bore'ma fod Josh Davies wedi torri ei goes.
Meddai Craig, "Mae Josh wedi torri'i goes er yn wreddiol roeddem yn meddwl ei fod yn OK ac ond wedi troi'n ddrwg ar ei ffêr. Rwy wedi siomi'n fawr drosto."
Dymuna pawb yn y clwb y gorau i Josh gan obeithio am adferiad cyflym a heb gymlethdod.

Manager Craig Papirnyk has revealed this morning some extremely bad news in the aftermath of last night's friendly fixture.
Craig says, "Josh Davies has fractured his fibula after the initial thoughts were that he was OK and only badly twisted the ankle. I'm gutted for him."
All at the club wish Josh well for a speedy and uncomplicated recovery.
---

Canlyniad: Port 8-2 Blaenau Ffestiniog
Gyda 3 wythnos heb gêm mae Craig Papirnyk wedi trefnu gêm gyfeillgar gyda Blaenau Ffestiniog i'w chwarae nos yfory (nos Fawrth) ar Y Traeth. Cic gynta' 7,30pm.

Result: Port 8-2 Blaenau Ffestiniog
3 weeks without a game and Craig Ppairnyk has arranged a friendly at the Traeth tomorrow night (Tuesday) against Blaenau Ffestiniog with a 7.30 pm kick off.
---

Dymuna swyddogion a chefnogwyr y clwb ddiolch i Gyngor Tref Porthmadog am eu cyfraniad hael o £2,500 tuag at waith y clwb.
Yn ogystal a threfnu'r tîm cyntaf a'r Ail-dîm ifanc, mae'r clwb yn cyflawni swmp o with cymunedol. Ffurfiwyd cysylltiadau addysgol agos ag ysgolion yr ardal gan Gethin Jones, Swyddog Pêl-droed yn y Gymuned, ac mae yna Academi a hefyd cynllun pêl-droed i enethod sydd yn llewyrchus iawn. Mae Canolfan Sgiliau Osian Roberts yn gwneud cyfraniad pwysig wrth ddatblygu sgiliau TG yn lleol.. Dros gyfnod o amser bu Clwb y Traeth yn adnodd cymunedol gwerthfawr ac yn man cyfarfod hwylus. Bu gymaint o'r uchod yn rhan o freuddwyd gyson Dafydd Wyn, i osod y Clwb Pêl-droed yng nghanol y gymuned.
I hyn i gyd mae yna gost ac mae'r clwb yn croesawu a diolch am y cyfraniad hael a gwerthfawr hwn.

Club officials and supporters would like to thank the Porthmadog Town Council for their generous contribution of £2,500 towards the work of the club.
in addition to the senior team and the young Reserve side, The club carries out a huge amount of community work. Football in the Community Officer Gethin Jones has forged educational links with schools, there is an Academy and Girls' football is really flying. The Osian Roberts Skills Centre is making an important contribution to improving IT skills locally. The Clubhouse provides a valuable community facility and meeting place. So much of this was part of Dafydd Wyn's dream of putting the football club at the very heart of the community.
All this has a cost so the club welcomes and thanks for this most valuable and generous contribution.
---

Enillydd y "Draw Wythnosol" am wythnos 8 yw Rhif 12 KIM PAYNE yn ennill gwobr o £75!!!
Llongyfarchiadau!!
Cefnogwch y Clwb - Ymunwch a'r "DRAW WYTHNOSOL" Siawns i ennill £75 am £1 yr wythnos.
Am fwy o wybodaeth cysylltwch a Enid Owen 07901876120 neu Dylan Rees 07900512345 / rees48wesla@gmail.com

The "Weekly Draw" winner for week 8 is No.12 KIM PAYNE winning the £75 prize!!!
Congratulations!!
Support the Club - Join the " WEEKLY DRAW" £1 weekly for your chance to win £75!!
For more information contact Enid Owen 07901876120 or Dylan Rees 07900512345 / rees48wesla@gmail.com
---

Mae gêm Port v Llanrhaeadr wedi cael ei ail drefnu a wedi ei gadarnhau. Nos Fawrth 7fed Ebrillcic gynta'.7.45pm.

A new date has been fixed and confirmed for the Port v Llanrhaeadr fixture. It will be played on Tuesday, 7th April 7.45pm kick off.
---

Enillydd y "Draw Wythnosol" am wythnos 7 yw Rhif 37 NANCY PARRY yn ennill gwobr o £75!!!
Llongyfarchiadau!!
Cefnogwch y Clwb - Ymunwch a'r "DRAW WYTHNOSOL" Siawns i ennill £75 am £1 yr wythnos.
Am fwy o wybodaeth cysylltwch a Enid Owen 07901876120 neu Dylan Rees 07900512345 / rees48wesla@gmail.com

The "Weekly Draw" winner for week 7 is No.37 NANCY PARRY winning the £75 prize!!!
Congratulations!!
Support the Club - Join the " WEEKLY DRAW" £1 weekly for your chance to win £75!!
For more information contact Enid Owen 07901876120 or Dylan Rees 07900512345 / rees48wesla@gmail.com
---

Bydd stoc o Hetiau Bobyl Newydd Port gyda'r geiriau C'MON PORT yn cyrraedd yn fuan ac maent ar gael i'w harchebu o flaen llaw ar Siop y Clwb Ar-lein yma
Anrheg dda i'r cefnogwyr cartref a'r cefnogwyr teithiol. Archebwch rwan!



A stock of new smart Bobble hats will be arriving soon with the words C'MON PORT.
They will be available for pre-order at the Club Shop online here
Ideal present for the home or travelling supporter. Place your order now.
---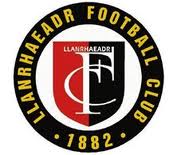 Pnawn Sadwrn byddwn yn croesawu Llanrhaeadr i'r Traeth ond fydd yna ddim croeso i DENNIS. Bydd hon yn gêm anodd yn erbyn clwb sydd yn cael tymor arbennig. Yn dal mae eu perfformiadau yn achosi syndod i rhai ond, gan eu bod wedi bod wrthi drwy'r tymo,r ddylai neb synnu bellach. Maent yn y 5ed safle ond heb wneud fawr o ffafr efo ni y penwythnos diwetha; yn colli o 2-1 i Fwcle ac yn gwneud ein tasg ni yn anoddach.
Gyda 10 gêm yn weddill rhaid inni fynd am y 3 phwynt bob tro. Ni fedrwn ddibynnu ar eraill i wneud y job inni. Wrth frwydro 'mlaen gallwn gymryd dipyn o falchder o fod y clwb cynta i deithio adra' o Gerddi Bastion gyda phwynt. Bydd angen yr un trefnusrwydd a'r ysbryd a ddangoswyd, mewn pob gêm bellach, a Shau Cavanagh tyrd â'r sgidia saethu efo ti eto. C'mon Port!!
Bydd camerâu SGORIO, gyda Nicky John, yn ymweld â'r Traeth pnawn Sadwrn

On Saturday we welcome Llanrhaeadr to the Traeth but DENNIS will not be welcomed. It will be another difficult encounter against a club who are having a great season. They are still being described as the season's surprise packet but as they have been doing it all season, they should no longer surprise anyone! They are placed 5th in the table but did not do us any favours last weekend losing 2-1 to Buckley Town and making our task more difficult.
With !0 games left going for the maximum in every game is the huge task ahead. We cannot rely on anyone else to do it for us. To do it we can take pride and confidence from being the first club to take a point from Prestatyn at fortress Bastion Gardens. The organisation and spirit shown last Saturday will again be needed and let's hope that Shaun Cavanagh brings his shooting boots again! C'mon Port!
SGORIO cameras and Nicky John will be at the Traeth on Saturday
---

Dydd Llun, Chwefror 17 a Dydd Mercher Chwefror 19.
Y Traeth Porthmadog Ll49 9PP
10yb- 3yh £25 am y ddau ddiwrnod
6-12 mlwydd oed>br> Dewch a Dillad Cynnes, Pecyn bwyd a digon o diod
Ar gael gollwng am 9am yn cynnwys Brecwast.
I archebu lle cysylltwch â GETHIN ar 07974033552

During the school Half-term holiday
Monday: 17 February and Wednesday: 19 February
Y Traeth Porthmadog Ll49 9PP
10am -3pm £25 for both days
6-12 years old
Bring warm clothing, Packed lunch and plenty to drink
Drop off at 9am available to include breakfast
To book contact Gethin 07974033552
---

Cofiwch am noson Mickey Thomas ar nos Sadwrn, 4 Ebrill. Pris tocynnau yw £20 sy'n cynnwys bwyd, a bydd y noson yn cynnwys ocsiwn, gydag eitemau fel sgidiau Adidas unigryw CPD Porthmadog.
Tocynnau ar gael trwy gysylltu â Chris Jones (07769694222) neu Dylan Rees (07900512345).
Neu archebwch drwy Paypal ar e-bost shop@porthmadogfc.com



Don't forget the Mickey Thomas Sportsman's Evening on Saturday, 4 April. Tickets cost £20 including food, and the evening will include an auction, with items including unique Porthmadog FC Adidas footwear.
Tickets can be purchased from Chris Jones (07769694222) or Dylan Rees (07900512345) Or order via Paypal using the following email address shop@porthmadogfc.com
---