Heddiw symudodd Paul Lewis yn ôl i glwb Y Bermo. Dywedodd Craig amdano, "Mae Paul wedi'i chael hi'n anodd adeiladu ffitrwydd ar ôl anaf a bellach mae angen digon o gemau arno. Caiff y cyfle i wneud hyn gyda'r Bermo.
Bydd yn dychwelyd atom pan fydd yn cyrraedd y lefel o ffitrwydd sydd angen arno. Mae Paul yn deall yr anghenion ac yn gweithio'n galed i gyrraedd yno. Unwaith iddo adfer ei ffitrwydd bydd yn gyffeiliad inni eto."

Paul Lewis has today transferred back to Barmouth. Craig Papirnyk says of Paul, "He has struggled to build his fitness after recovering from a groin injury and now needs match sharpness, he will go back to Barmouth and get game time which will help him progress.
"He will return when we feel he has reached the fitness levels required . Paul knows where he needs to be and is working hard to get there. When fully fit he will be an asset for us.
---

Pnawn Sadwrn bydd Gresffordd yn dychwelyd i'r Traeth am ail gêm yn olynol ond y tro hwn am gêm gynghrair. Yn dilyn gêm gwpan agos iawn bydd yn ddiddorol gweld sut mae'r ddau glwb yn ymateb i'r sefyllfa, a hynny mewn cyfnod mor fyr rhwng y ddwy gêm. Bydd un ffigwr allweddol yn absennol gan fod y rheolwr ifanc Eddie Maurice-Jones wedi gadael Gresffordd.
Rheolwr yr ail-dîm, Steve Halliwell, fydd â chyfrifoldeb am y garfan dros dro. Cafodd Maurice-Jones cryn ddylanwad ar glwb Gresffordd yn ei harwain at ddyrchafiad. Wrth iddo adael ffarweliodd y clwb gan ddweud "Dymunwn ddiolch i Eddie am ei gyfraniad dros nifer o dymhorau a gadael y clwb mewn sefyllfa ardderchog yn ail lefel y pyramid."
Gorffen yn gyfartal wedi 90 munud oedd yr hanes yn y gêm gwpan rhwng y ddau, a hynny'n rhywfaint o syndod gan fod record Gresffordd eleni yn dangos 6 buddugoliaeth, colli 6 heb yr un gêm gyfartal!
Ers y gêm gwpan cafodd Port fuddugoliaeth o 3-2 dros Y Bala gyda perfformiad o safon a bydd hyn yn siwr o godi hyder y garfan. Dilynwyd hyn gyda buddugoliaeth dros CPD Llanuwchllyn. Gobeithio cawn weld perfformiadau tebyg pnawn Sadwrn.
Gyda pob gêm ym mis Rhagfyr oddi cartref, bydd pawb yn y clwb yn awyddus i godi pwyntiau yn y ddwy gêm gartref yn erbyn Gresffordd a Penrhyncoch. Pnawn Sadwrn gallwn ddisgwyl gêm anodd arall yn erbyn ymwelwyr sydd a mwy nac un pwynt i'w brofi. C'mon Port!

Saturday will see Gresford Athletic return to the Traeth for a second successive game, this time for a League fixture. Following on from the very tight Welsh Cup tie between the two clubs it will be interesting to see how the two approach a second meeting in such a short time lapse. One key figure will not be involved on Saturday for manager Eddie Maurice Jones has left the Gresford club.
Reserve team manager, Steve Halliwell will be taking charge of the first team on an interim basis. Maurice-Jones has had a considerable influence at Clappers Lane helping the club to promotion with the club commenting at the parting of the ways, "We would like to thank Eddie for all his work over the last few seasons and for leaving the club in an excellent position, in the 2nd tier of Welsh football."
It was something of a surprise tha thet Welsh Cup tie ended all square at 90 minutes given Gresford's league record this season shows six wins, six defeats and no drawn games.
Since the last meeting Port have played a friendly against Bala Town and can take some confidence from that 3-2 win and more so from the quality of the performance on the night. They won a second friendly this week against Lalnuwchllyn. Let's hope that they can reproduce that kind of form on Saturday.
With all the games in December being played away from the Traeth, Craig Papirnyk's squad will be looking for points from their successive home fixtures to Gresford and Penrhyncoch. They will expect another tough contest against visitors who will have a point to prove and that for more than a single reason. C'mon Port!
---

Cafodd Port brofiad pellach o chwarae ar gae 3G wrth guro CPD Llanuwchlyn heno o 5-1 ar Faes Tegid. Yn yr hanner cyntaf sgoriodd Chris Jones (2) a Rob Evans, gan rhoi Port 3-0 ar y blaen ar ddiwedd yr hanner. Yn yr ail hanner ychwanegwyd y goliau eraill gan Josh Davies a Rob Evans eto. Diolch i CPD Llanuwchllyn am y gêm ddefnyddiol ac i'r Bala am eu croeso ac am y defnydd o'r cyfleusterau.

Tonight's friendly victory at Maes Tegid over CPD Llanuwchllyn gave Port more useful 3G experience ahead of their Welsh Cup tie. The scoreline was Port 5 CPD Llanuwchllyn 1. In the opening half Chris Jones (2) and Rob Evans put Port 3-0 up. Further goals from Josh Davies and a second from Rob Evans came in the second period. Our thanks to both CPD Llanuwchllyn and the hosts Bala Town FC for the use of their facilities.
---

Bu'r cyrsiau cyntaf, sef rhai technoleg gwybodaeth, a gynhaliwyd yng Nghanolfan Sgiliau newydd Clwb Pêl-droed Porthmadog yn llwyddiant ysgubol gyda 23 o bobol yn eu mynychu. Y bwriad gwreiddiol oedd cynnal un cwrs ond oherwydd y galw penderfynodd y trefnwyr, Coleg Meirion Dwyfor, ychwanegu dau arall ato. Felly ers ddiwedd mis Medi, pan agorwyd y Ganolfan, cynhaliwyd 3 cwrs rhwng 1 o'r gloch y prynhawn a 9 o'r gloch y nos pob dydd Mawrth. Daw y rhai presennol i ben dydd Mawrth 6ed o Ragfyr. Ond y newyddion da yw y byddant yn ail ddechrau yn y flwyddyn newydd ar y 10fed o Ionawr ac wedyn pob dydd Mawrth hyd yr 14eg o fis Mawrth. Mae tri gwahanol fath o gwrs, un ar gyfer y rhai sydd yn cychwyn defnyddio TG, un sydd ar gyfer y rhai sydd gan rhywfaint o sgiliau ond am eu datblygu a chwrs arbennig ar ddefnyddio I-Pads a thabledi.
Mae croeso i rhywun sydd a diddordeb mewn mynychu unrhyw un o'r cyrsiau hyn neu sydd angen mwy o wybodaeth am y cyfryw, sydd yn rhad ac am ddim, i gysylltu a dafyddwynjones@hotmail.co.uk neu ffonio ar 01766 76 2775 /07810057444.
Gallwch hefyd gysylltu yn uniongyrchol gyda Wendy Cleaver yng ngholeg Meirion Dwyfor 01341 422 827 estyniad 8418
Maes o law bydd mwy o fanylion am gyrsiau neu wasanaethau eraill sydd ddim yn rhai TG yn y Ganolfan sydd unai ar y gweill neu yn cael eu trefnu.

The first courses to be held at the Porthmadog Football Club's new Skills Centre have been very successful with 23 people enrolled on 3 separate IT sessions since it opened in September. The original plan was to run one course but such was the demand that the organisers, Coleg Meirion Dwyfor, had to add two more and since the end of September three separate courses have been running between 1pm and 9pm every Tuesday/ These current courses end on Tuesday 6th. of December but the good news is that more provision will be available in the new year starting on Tuesday the 10th. of January over a 10 week period to the 14th. of March. There are three separate courses, one for beginners, a more advanced one for those who have a grasp of IT but want to enhance their skills and one concentrating on the use of I-Pads and tablets.
Anyone who is interested in participating on any one of these free courses or needs more information can contact dafyddwynjones@hotmail.co.uk or 01766 76 2775 / 07810057444. Contact can also be made with Wendy Cleaver at Coleg Meirion Dwyfor on 01341 422 827 extension 8418
Coming soon will be more information about other non IT courses or services that are on the verge of starting or at a planning stage.
---

Isod mae Craig Papirnyk yn cymryd golwg o'r tymor hyd yma, wedi inni chwarae 12 o gemau cynghrair a'n diddordeb yn y ddwy gystadleuaeth gwpan yn dal yn fyw iawn.

Here Craig Papirnyk takes stock of the season so far after we have played 12 league matches and are still very much involved in the two cup competitions.

"We have had an OK start to the season, but it's important not get carried away, there is a long way to go and we need to ensure that we keep consistency in our results!
"We have Gresford this weekend and they will come with a new Manager. their players, I am sure will want to impress and as they were our last opponents they will come with confidence from their Welsh Cup performance. "It is important that we get the same result and take maximum points, we have lost at home more often than I would like and we cannot afford to drop points at home.
"We have a only one injury at the moment, in Ywain Gwynedd, so there is plenty of competition for places, this current squad has gelled exceptionally well so far this season and there is a real togetherness and belief that we will have a good season.
"Last Tuesday we travelled to Bala Town FC for a friendly fixture and got from the game what we wanted, the lads who have returned from injuries got extra game time and those who haven't played as much as they would like got a opportunity for a run out.
"Before we travel to Cardiff for our important Welsh Cup tie we have 6pts to play for first and our focus is firmly on Gresford and Penrhyncoch who both visit the Traeth in the next two weeks, wins are a must for us to keep us up there at the top end and pushing those around us all the way."

Come on Port !
Paps
---

Mae Craig Papirnyk wedi trefnu gêm gyfeillgar arall yn Maes Tegid ar gyfer heno (Mercher 8.00pm ), y tro yma yn erbyn LLANUWCHLLYN.
Meddai Craig, "Trefnwyd y gêm hon er mwyn sicrhau ffitrwydd a hefyd i baratoi ar gyfer gêm Cwpan Cymru yn erbyn Met Caerdydd mewn 3 wythnos, a fydd ar gae 3G.
"Chwaraeodd yr hogiau bêl-droed ardderchog, tempo uchel ar y cae yma wythnos ddiwethaf yn erbyn Y Bala a byddwn yn edrych i wneud yr un fath yn erbyn Llanuwchllyn.
"Bydd angen mynd i Gaerdydd wedi paratoi yn iawn er mwyn rhoi y cyfan iddo. Mae Cwpan Cymru yn gystadleuaeth arbennig a byddwn yn teithio yno gan wybod mai y Met fydd y ffefrynnau, ond byddwn yn dawel hyderus y gallwn sicrhau canlyniad positif!"

Craig Papirnyk has organised a further friendly game at Maes Tegid for tonight (Wednesday 8pm). This time against LLANUWCHLLYN.
Craig says, "This friendly has been organised for match fitness but also in preparation for our Welsh Cup tie at Cardiff Met in 3 weeks time who have a 3G themselves.
"The lads played some lovely high tempo football on the surface last week against Bala and we will be looking to do the same against Llanuwchlyn.
"We want to go to Cardiff having prepared right and give it all we have got, the Welsh Cup is special and we go there under no illusions that we are the underdogs but we will be quietly confident to get a positive result !!"
---

Gallwn gadarnhau bydd y clwb yn trefnu bws i gefnogwyr ar gyfer y gêm yn erbyn Y Met yng Nghaerdydd yn Rownd 3 Cwpan Cymru ar 3 Rhagfyr. I sicrhau eich lle ar y bws cysylltwch mor fuan a phosib gyda:
Phil Jones yn Kaleidoscope 01766 514343 NEU Dylan Rees 07900512345

We can now confirm that a coach is being organised for the JD Welsh Cup tie in Cardiff on 3 December against Cardiff Met. If you wish to book your seat on the coach please get in touch as soon as possible.
Contact Phil Jones at Kaleidoscope 01766 514343 OR Dylan Rees 07900512345
---

Ar noson wlyb ym Maes Tegid roedd dwy gôl yn agos i'r diwedd yn ddigon i roi'r fuddugoliaeth i Port o 3-2dros Y Bala mewn gêm gyfeillgar ar y cae 3G.
Roedd 'na ddim goliau yn yr hanner cyntaf ond yn gynnar yn yr ail hanner rhwydodd Hayes i'r Bala. Wedyn cafwyd dwy gôl sydyn, cic rhydd wych Julian Williams yn dod a Port yn gyfartal ond Hayes eto yn rhoi'r Bala nol ar y blaen. Wedi tair gôl mor sydyn bu'n rhaid aros tan yn agos i'r diwedd cyn i Dan Roberts rwydo o 10 llath yn dilyn cic gornel a wedyn, am y tro cyntaf yn y gêm, aeth Port ar y blaen gyda ergyd o ymyl y bocs gan Jamie McDaid.
Heb gêm pnawn Sadwrn nesaf amcan Craig Papirnyk oedd ceisio cynnal lefelau ffitrwydd ei garfan a rhoi cyfle pellach i chwaraewyr sy'n dychwelyd ar ôl anaf i ennill ffitrwydd llawn. Un o rhain oedd y golwr Richard Harvey a wnaeth arbediad dwbl da iawn yn yr hanner cyntaf.Meddai Craig, "Roedd y gem yn hwb da i hyder yr hogiau."

On a wet night at Maes Tegid two late goals gave Port the win by 3-2 in the friendly against Bala Town on the 3G pitch.
There were no goals in the first half but early in the second period Hayes put Bala ahead. But Port responded immediately with a great goal from Julian Williams directly from a free kick only for Hayes to restore the Bala lead at 2-1. After the flurry of goals it was close to the end before Port drew level. It was another set piece goal with Dan Roberts netting from a corner and minutes later Port took the lead for the first time with a Jamie McDaid strike from just inside the box.
With no game on Saturday, Craig Papirnyk's aim was to keep his squad's fitness levels up and give returning players an opportunity to get back to fitness. One of these was Richard Harvey who pulled off a fine double save in the opening half.Craig commented "A good run out for the lads and a morale booster."
---

Mae Phil yn awyddus i ymateb i'r diddordeb sydd eisoes yn cael ei ddangos yn y gêm yn erbyn Met Caerdydd yng Nghwpan Cymru. Os fydd y rhifau yn ddigonol mae'n bwriadu trefnu bws i gefnogwyr deithio i'r gêm ar 3 Rhagfyr.
Ond oherwydd costau llogi bws bydd angen iddo gael syniad am lefel y diddordeb. Felly os oes gennych ddiddordeb ac awydd teithio i Gaerdydd ar y bws cysylltwch â Phil Jones yn Kaleidoscope 01766 514343 er mywn iddo gael syniad os oes digon o ddiddordeb. Cefnogwch yr hogiau. C'mon Port!

Phil is eager to respond to the interest being shown in tonight's exciting JD Welsh Cup draw with Cardiff Met and hopes, should the numbers match the current interest being shown, to be able to arrange coach travel for supporters to Cardiff on Saturday, 3 December.
However due to the high costs of hiring a coach he will need to have some assurance that there is sufficient demand for places on the coach to make it financially viable. If you are interested and would like to travel with the club, then please show your interest, get in touch with Phil Jones at Kaleidoscope 01766 514343 He will then be able to guage the level of interest. Support the lads. C'mon Port!
---

Daeth yr enwau o'r het heddiw ar gyfer trydedd rownd Cwpan Cymru - yn fyw ar dudalen Facebook y Gymdeithas Bêl-droed. Gwobr Port am y fuddugoliaeth yn erbyn Gresffordd yw taith i'r brif-ddinas i wynebu myfyrwyr Met Caerdydd. Bydd y gêm yn erbyn y tîm o Uwchgynghrair Cymru yn cael ei chwarae ar y 3ydd o Ragfyr.

The draw for the third round of the Welsh Cup was made tonight - live on the FAW's Facebook page. Our reward for Saturday's nail-bighting win against Gresford is a trip to the capital to meet the students of Cardiff Met. The game against the Welsh Premier side will take place on the 3rd December.
---

Gan fod Cymru yn chwarae Serbia mewn gêm rhagbrofol Cwpan y Byd yn Stadiwm Caerdydd ddydd Sadwrn nesaf ni fydd yna gemau cynghrair y penwythnos yma, Felly mae Craig Papirnyk wedi trefnu gêm gyfeillgar yn erbynY Bala. Chwaraeir y gêm nos Fawrth nesaf 8 Tachwedd gyda'r gic gyntaf am 7.30pm.

There are no league games next Saturday with Wales taking on Serbia in the Cardiff City Stadium in a vital World Cup Qualifier so Craig Papirnyk has arranged a midweek friendly against WPL club Bala Town. The game will be played at Maes Tegid on Tuesday evening (8 November) and the kick off will be at 7.30 pm.
---

Mae rhai llefydd gwag yn dal ar y Cwrs Diogelu a drefnir gan Ymddiredolaeth Bêl-droed Cymru ar y 10 Tachwedd rhwng 6.30pm a 9.30pm.
Cewch wybodaeth pellach ar sut i wneud cais ar fawcourses.com/category/safeguarding

Some spaces remain for the Welsh Football Trust Safeguarding Award course which will be held at the Traeth on Thursday, 10 November between 6.30pm and 9.30pm.
For application details see fawcourses.com/category/safeguarding
---

Pnawn Sadwrn Gresffordd fydd ein gwrthwynebwyr ar Y Traeth mewn gêm ar Ddydd Guto Ffowc yn Rownd 2 Cwpan Cymru. Yn y rownd flaenorol, fel Port, gwrthwynebwyr o Gynghrair Huws Gray oedd gan Gresffordd a cafwyd buddugoliaeth glir o 3-0 dros Dinbych. Cafodd Port fuddugoliaeth sylweddol hefyd o 4-0 dros Caersws. Ers hynny, ac ar ôl rhediad da yn y gynghrair, mae'r ddau wedi colli dwy o'u tair gêm ddiwethaf. Collodd Gresffordd yn Penrhyncoch ac wedyn adref i Prestatyn, y clwb sy'n arwain y tabl, gyda Port yn colli yn erbyn Y Fflint a hefyd yn Caersws y Sadwrn diwethaf. Rhwng y gemau yma sicrhaodd y ddau fuddugoliaethau.
Ond gêm gwpan ydy hon ac efallai bydd angen diystyrru 'fform' y ddau glwb. Bydd yr enillwyr yn mynd i rownd y 32 olaf lle bydd y 12 clwb o UGC yn ymuno â'r gystadleuaeth. Y wobr am gyrraedd Rownd 3 ydy ennill £1000 i'r clwb.
Bydd angen i Port gadw llygad ar Jake Eyre, ymosodwr y clwb o ardal Wrecsam, sydd eisoes wedi sgorio 12 gôl y tymor hwn. Ar ben arall y cae bydd ymosodwyr Port yn gobeithio osgoi'r pyst a'r bar sydd wedi bod yn dipyn o rwystr yn ddiweddar ac yn lle taro'r darn o'r gôl sydd rhwng y ddau bostyn!
Dylai cefogwyr nodi fod y gêm hon yn cychwyn am 2 o'r gloch ac os bydd angen fe fydd amser ychwanegol a ciciau o'r smotyn. Dewch mewn da bryd a cefnogwch yr hogiau. C'mon Port!

On Saturday Gresford Athletic are the visitors to the Traeth for a Guy Fawkes Day Welsh Cup 2nd Round tie. In the last round Gresford, like Port, faced HGA opposition , overcoming Denbigh Town with a clear 3-0 scoreline. Port enjoyed an equally emphatic 4-0 win over Caersws. Both clubs have however followed a good league run with something of a recent slump in form, both losing two of their last three fixtures. Gresford lost at Penrhyncoch and at home to league leaders Prestatyn while Port went down to Flint and, last Saturday, away at Caersws. In between these defeats both teams recorded victories.
But this is a Cup-tie and often the result has little to do with form. The winners will reach the round of the last 32 and thereby earn £1000 for their club. Round 3 of the competiton will see the 12 WPL clubs enter the competition.
Port will do well to keep an eye on visitors' striker Jake Eyre who has already netted 12 league goals this season, while at the other end Port strikers will be hoping to avoid the woodwork which has proved something of a hazard in recent games, This time let's hope they strike that area in between the two uprights.
Supporters should note that the game kicks off at the earlier time of 2pm and will be played to a finish with extra time and penalties if necessary. Get there on time and support the lads. C'mon Port!
---

Dywedodd cadeirydd y clwb, Phil Jones fod gan y clwb le i fod yn ddiolchgar iawn i Ganolfan MOT Porthmadog, ac roedd yn awyddus i ddiolch o galon iddynt ac yn dymuno i gefnogwyr y clwb sylweddoli mor fawr ydy dyled y clwb iddynt.
"Dwi'n siwr, meddai, fod pawb wedi sylwi bod y minibus yn edrych yn reit drist y dyddia yma ac yn dod i ddiwedd ei hoes ond, heblaw am gymorth Dei a'r staff yn y Ganolfan, fysai heb bara mor hir. Mae o wedi bod yn eithriadol o ffeind yn peidio codi am ei lafur o gwbw,l ac fel mae cyflwr y bws wedi dirywio mae y costau wedi bod yn sylweddol - yn wir maent yn rhedeg i'r miloedd o bunoedd!
"Ac yn wir mwy na hynny, ychwanegodd Phil, pan dwi'n trio mynnu bod o'n cael ei dalu mae yn ateb pob tro bod o eisiau helpu y clwb. Mawr iawn yw ein dyled iddo - diolch yn fawr iawn Canolfan MOT Porthmadog."

Club Chairman Phil Jones says the club has good reason to be grateful to the Porthmadog MOT Centre and he is eager for supporters to be made aware of the debt of gratitude the club owes them.
"I am sure, he says, that everyone realises that the club minibus looks rather sad these days and is coming to the end of its working life but without the support of Dei and the Centre staff it would never have lasted as long. He has been exceptionally generous and hasn't charged a penny for all his labour. As the condition of the bus has deteriorated the costs have been considerable -indeed they run into thousands of pounds!
" More than that, added Phil, when I try and insist that he accepts his payment, his reply is always the same, that he wants to help the club. We are greatly indebted to him – thanks very much Porthmadog MOT Centre."
---

Y rhifau lwcus yn Tote mis Hydref oedd 10 ac 11. Nid oedd enillydd. Bydd y wobr o £312 yn cael ei gario drosodd i tote mis Tachwedd. Bydd rhaid gwneud unrhyw gais erbyn 8 y.h. nos Wener, 4 Tachwedd. Bydd y rhifau ar gyfer Tote mis Tachwedd yn cael eu tynnu nos Wener, 25 Tachwedd, yn sesiwn Bingo wythnosol Clwb Cymdeithasol, Clwb Pêl-Droed Porthmadog yn Y Ganolfan.
Amlenni Tote ar gael o Kaleidoscope, Y Ganolfan, Clwb Pêl-Droed Porthmadog neu Dylan 07900512345.

The winning numbers in the Porthmadog Football Social Club monthly Tote for October were 10 and 11. Subject to confirmation there were no winners.The prize of £312 will be carried over and added to the November Tote. Any claims must be made by 8pm on Friday 4 November. The November Tote will be drawn on Friday 25 November at the weekly Porthmadog F C Social Club Bingo held at Y Ganolfan.
Tote envelopes available from Kaleidoscope, Y Ganolfan, Porthmadog F C Clubhouse or Dylan 07900512345.
---

Bydd Port yn teithio i Gaersws pnawn Sadwrn am gêm gynghrair. Hon fydd yr ail gêm rhwng y ddau y tymor hwn gyda Port yn sicrhau buddugoliaeth dda ar Y Traeth o 4-0 yng Nghwpan Cymru. Ers y gêm honno mae Caersws wedi chwarae tair gêm, yn curo Caergybi, ein gwrthwynebwyr y Sadwrn diwethaf o 5-3, ond colli eu gêm yng Nghwpan y Gynghrair yn erbyn Caernarfon ac yn colli y Sadwrn diwethaf yn erbyn Gresffordd. Hyn yn ei gadael yn 8fed yn y tabl, 5 pwynt yn llai na Port.
Ond yn y gynghrair hon mae gan bron pawb y gallu i guro eu gilydd, a bydd Caersws yn sicr yn chwilio i dalu'r pwyth, pnawn Sadwrn.
Y Sadwrn diwethaf sicrhaodd Port 3 phwynt mewn gêm braidd yn ddi-flach yng Nghaergybi. Bu'n rhaid gweithio'n galed i wneud hyn ond yr hyn a blesiodd y cefnogwyr oedd y modd y daliwyd ati gan ennill yn hyll o bosib ond yn y cymryd y pwyntiau. Bydd Port yn awyddus i gadw eu record diguro oddi cartref, lle cafwyd pedair buddugoliaeth gynghrair ac un gêm gyfartal. C'mon Port.

Port travel to Caersws on Saturday to continue their league programme. This is the second meeting between the two clubs this season with Port having gained a convincing 4-0 win in the Welsh Cup tie at the Traeth. Since that game Caersws have beaten our opponents of last Saturday –Holyhead- by 5-3 but also suffered a League Cup defeat at home to Caernarfon and last weekend, a narrow defeat at home to Gresford. All of this leaves our opponents in 8th place in the table and 5 points behind Port.
But nothing can be taken for granted in this league with most teams capable of lifting their game and Caersws will no doubt come out on Saturday determined to avenge that Welsh Cup loss.
Last Saturday Port were involved in a less than entertaining encounter at the New Oval, Holyhead. They were made to work hard for the points but supporters left happy after seeing their team stick to the task, winning ugly and take the three points. Port will be looking to continue their unbeaten run of four wins and a draw on the road in the league. C'mon Port!
---

Yn Rownd 2 Cwpan Huws Gray bydd Port oddi cartref yng Nghaergybi neu Bwcle. Bydd y dyddiad yn cael ei benderfynu ar ôl i'r ddau glwb gyfarfod ar 31 Rhagfyr.
Dyma'r gemau eraill:
Caernarfon V Dinbych
Fflint v Penrhyncoch
Prestatyn v Cegidfa
Chwaraeir y gemau ar 31 Rhagfyr heblaw am Caergybi/Bwcle v Port.

The draw for round two of the Huws Gray Cup was made at last nights management committee meeting.
Port will be away at Holyhead or Buckley on a date to be decided after the two clubs meet on 31 December.
The rest of the draw is:
Caernarfon Town v Debnigh Town
Flint Town United v Penrhyncoch
Prestatyn Town v Guilsfield
Games to be played on December 31st except the Holyhead/Buckley v Porthmadog.
---

Mae CPD Porthmadog yn un o chwe clwb o Gynghrair Huws Gray sydd wedi gwneud cais am Drwydded Ddomestig y Gymdeithas Bêl-droed.
Y clybiau eraill ydy Bwcle, Caernarfon, Conwy, Fflint a Prestatyn.

Porthmadog are one of six Huws Gray Alliance clubs that have applied for the FAW's Domestic Licence.
The other clubs are Buckley Town, Caernarfon Town, Conwy Borough, Flint Town United, and Prestatyn Town.
---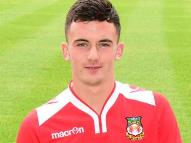 Mae pawb ar Y Traeth yn falch i glywed fod Leo Smith wedi chwarae ei gêm gyntaf dros glwb Wrecsam, Daeth i'r cae pnawn Sadwrn wedi 61 munud i chwarae am y tro cyntaf i brif dîm y clwb yn y fuddugoliaeth o 2-1 dros Bromley. Yn ôl y sôn cafodd gêm dda iawn. Llongyfarchiadau i Leo a phob dymuniad da am weddill y tymor.
Chwaraeodd Leo i Academi Port ac eisoes mae wedi chwarae dros Gymru Dan 19. Mae'n fab i cyn amddiffynnwr Port Steve Smith ac mae ei fam Jackie a'i chwaer Nicola wedi bod yn weithgar iawn gyda'r clwb. Mae'n rhaid eu bod yn falch iawn o lwyddiant Leo.

All at the Traeth were delighted to hear of Leo Smith's first team début for Wrexham FC on Saturday in the 2-1 victory over Bromley. Leo came on as sub in the 61st minute and apparently gave an excellent account of himself in his first, first team appearance. Congratulations Leo and best of luck for continued success.
Leo is a former Porthmadog Academy player and has already represented Wales at u19 level. He is the son of former Port defender Steve Smith whose wife Jackie and daughter Nicola have also worked hard for the club and must be very proud of Leo's achievements.
---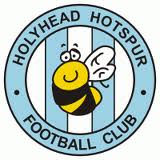 Pnawn Sadwrn bydd Port yn teithio i Gaergybi ar gyfer gêm gynghrair gan chwilio am fuddugoliaeth yn dilyn colli ar Y Traeth yn erbyn Fflint. Er waethaf creu nifer fawr o gyfleoedd, pnawn rhwystredig gafodd Port gyda chyfuniad, o arbedion gwych y golwr Ben Jones ac ergydion yn taro'r pyst a'r bar, yn lwyddo cadw'r bêl allan o'r rhwyd.
Agos fu'r gemau rhwng y ddau glwb fel arfer, ac yn y gêm gyfatebol llynedd 1-1 oedd y sgôr ar y diwedd, ac ar Y Traeth roedd gôl Gruff Williams yn ddigon i roi'r fuddugoliaeth i Port. Gyda nifer o Fonwysion wedi gwisgo crys Port dros y blynyddoedd mae yna gysylltiad amlwg rhwng y ddau glwb a mae hyn yn parhau drwy bresenoldeb Campbell Harrison, rheolwr Caergybi a cyn is-reolwr a chwaraewr Port. Hefyd Rhys Roberts cyn gapten Port hefyd yng ngharfan yr Hotspyrs.
Dechrau cymysg i'r tymor gafodd Caergybi yn ennill dwy o'u deg gêm ond ar y llaw arall lwyddwyd i sgorio wyth yn erbyn Y Wyddgrug . Y Sadwrn diwethaf ildiwyd 5 gôl adref i Gaersws mewn gêm a welodd gyfanswm o wyth gôl.
Wrth golli y Sadwrn diwethaf disgynnodd Port o'r 3ydd safle i'r 6ed, felly bydd angen buddugoliaeth i gadw'r pwysau ar y clybiau sydd uwch eu pennau. C'mon Port!

Port travel to Holyhead on Saturday to continue their league programme, and attempt get back on the right track after last weekend's home defeat to Flint where, despite creating numerous chances, the combined efforts of keeper Ben Jones and the woodwork frustrated all attacking efforts on the day.
Games against Holyhead are usually tight affairs. The corresponding game last season ended in a 1-1 draw, while a single goal from Gruff Williams separated the two clubs at the Traeth. With a number of Anglesey players having represented Port over the years there has been a close connection between the two clubs, and that remains, with the Hotspurs managed by former Port assistant manager and player, Campbell Harrison while long serving former Port defender Rhys Roberts is in their line-up.
The Hotspurs have had a mixed start to the season winning only two of their 10 games but on the other hand scored eight to defeat Mold Alex. Last Saturday they lost at home to Caersws conceding 5 goals in a high scoring game. Last Saturday's defeat saw Port drop from 3rd place to 6th so getting back to winning ways is needed to maintain a challenge near the top of the table. C'mon Port!
---

Llongyfarchiadau i gyn flaenwr Port, Asa Hamilton am gael ei enwi yn Chwaraewr y mis ym Medi. Bellach mae'n chwarae i Bwcle, ac enillodd y nifer fwyaf o enwebiadau gan wrthwynebwyr am ei berfformiadau arbennig yn ystod y mis.

Congratulations to former Port striker Asa Hamilton, now of Buckley Town, who has been named Player of the Month for September for his outstanding performances during the month. Asa gained most man of the match nominations from opposing teams.
---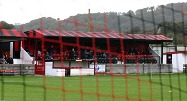 Mae'r clwb yn ddiolchgar tu hwnt am rodd hael gan gwmni Gest View Van Sales i gefnogi project y clwb i godi Prif Eisteddle newydd. Mae'r cwmni wedi cyfrannu swm o £1.500 tuag at y gost. Y bwriad ydy lleoli'r Eisteddle, fydd a seddau i 167, o flaen yr un presennol a hyn erbyn dechrau'r tymor nesaf 2017/18. Bydd y clwb yn gwneud cais am gymorth gan sefydliad 'Gwella Caeau Cymru'. Cyfanswm cost yr Eisteddle fydd tua £40,000, ac os bydd y cais yn llwyddiannus, bydd angen i'r clwb ddod o hyd i 25% o'r cyfanswm, a bydd y rhodd hon gan Gest View Van Sales yn gam gwerthfawr ymlaen.

The club would like to extend their sincere thanks to Gest View Van Sales for their generous donation of £1,500 towards a new main stand which the club are hoping to purchase next summer. The club are preparing to install a new 167 seater stand in front of the existing stand for the start of the 2017/18 season and hope to be successful with a Wales Ground Improvements grant application. The total cost of the new stand will be about £40,000 and the club will need to raise 25% of that total so the donation will help to bring this project to fruition.
---

Wedi llwyddiant yn y cystadlaethau am Gwpan Cymru a Cwpan Huws Gray, bydd Port yn troi yn ôl at y Gynghrair gyda'r Fflint yn ymweld â'r Traeth pnawn Sadwrn. Bydd hon yn gêm anodd, gystadleuol gyda Port sy'n 3ydd yn y tabl yn wynebu Fflint sy'n 4ydd, a dim ond dau pwynt yn eu gwahanu.
Mae'r Fflint wedi ennill pump o'u gemau cynghrair a dwy yn gyfartal. Gyda Trwydded Ddomestig eisoes mewn lle, bydd Y Fflint yn awyddus i fynd am ddyrchafiad. Dros yr haf arwyddodd Mark Cadwallader, cyn chwaraewr canol cae Y Rhyl, iddynt ac mae'n dod a digonedd o brofiad.
Gwelwyd llawer iawn o goliau mewn gemau'r Fflint y tymor hwn, a curwyd Y Wyddgrug o 12-0 gyda Kyle Smith yn rhwydo pedair gôl a Mark Cadwallader tair. Ond ar yr ochr arall i'r geiniog cafwyd colled drom o 6-1 yn erbyn Caernarfon ar Gae Castell.
Y tymor diwethaf gwnaeth Y Fflint y dwbl dros Port a dylai hyn fod yn sbardun i Port wneud yn iawn am hyn eleni. I lwyddo bydd rhaid parhau â'r rhediad ardderchog diweddar –sef 5 gêm heb golli ac ar ben hynny heb ildio gôl mewn tair o'r bedair gêm ddiwethaf. C'mon Port!

After our successful involvement in the Welsh Cup and the Huws Gray Cup it will be back to the bread and butter of the league on Saturday with Flint Town United the visitors to the Traeth. This will be yet another tough contest as third play fourth in the table with just two points separating the two clubs.
Flint have won five and drawn two of their nine league games this season. The Flint club already holds a Domestic Licence and without a doubt would like to mount a serious challenge for promotion. A key signing over the summer was the experienced midfielder Mark Cadwallader from Rhyl.
There have been goals galore in some Flint matches this season and indeed they recorded a bumper 12-0 win over Mold Alex, with Kyle Smith scoring four and Mark Cadwallader notching three goals. On the downside they suffered a heavy 6-1 home defeat at the hands of Caernarfon Town.
Last season Flint completed a double over Port which should provide an extra incentive to put things right this time round. Port must look to maintain their current excellent run of form which has seen them winning four and drawing once in their last five matches in all competitions as well as three clean sheets in the last four games. C'mon Port.
---

Os oes unrhyw unigolyn, man gwaith neu fusnes am drefnu parti Nadolig yn y Clwb Cymdeithasol ar y Traeth rhaid symud ar frys. Eisoes mae pedwar penwythnos lle mae y nos Wener wedi eu bwcio yn ystod mis Rhagfyr a dim ond y nosweithiau Sadwrn ar ôl ac ambell i noswaith yn ystod yr wythnos. Digon o ofod i 80 o bobol, lleoliad hollol breifat a mwy na digon o lefydd parcio. Os oes diddordeb mewn bwcio'r clwb cysylltwch a ENID OWEN ar 07901 876120.

If any individual, work place or business wants to organise your Christmas party at the Traeth's Social Club then time is currently running out. Four parties have been arranged on some of the weekends with all four Friday nights already booked, leaving only the Saturdays in December and one or two during the week leading up to Christmas. Enough room to cater for around 80 people comfortably, a completely private venue and more than enough parking spaces. If you are interested in booking the venue please contact ENID OWEN on 07901 876120.
---

Unwaith eto pnawn Sadwrn ar y Morfa roedd yna gefnogaeth ardderchog gan y rhai a deithiodd i Gonwy. Dywedodd y cadeirydd, Phil Jones, "Mae'r gefnogaeth mewn gemau oddi cartref wedi bod yn rhan bwysig o'r clwb ers lawer o dymhorau, a pnawn Sadwrn roedd gweld nifer dda o gefnogwyr ifanc a chwaraewyr Academi yn galonogol iawn, Y bobl ifanc ydy dyfodol y clwb ar y cae ac oddi arno. Caiff y cefnogwyr yma ddylanwad pwysig ar y tîm ac ar y gêm a maent yn cefnogi drwy gydol y 90 munud. Mae Craig Papirnyk hefyd wedi canmol a diolch i'r cefnogwyr yma yn gyson, gan nodi y dylanwad positif y cawn ar y tîm.

Once again on Saturday at Y Morfa there was great travelling support to see another excellent Port performance. Chairman Phil Jones said, "Our travelling support has always been a strong point, and on Saturday I was delighted to see, in addition to the regulars, a good number of our younger supporters and academy players. These young people are the future of this club both on and off the pitch. These travelling supporters do have an important influence on the game backing the team for the whole of the 90 minutes." Manager Craig Papirnyk has also regularly thanked the travelling support and noted the positive effect they have on the team.
---

Bydd yr enwau yn cael eu tynnu ar gyfer ail rownd Cwpan Huws Gray ar 24 Hydref, ym mhwyllgor rheoli'r gynghrair.

The draw for round two of the Huws Gray Cup will take place at the league's management committee meeting on October 24th
---

Am yr ail dro mewn cyfnod o dair wythnos bydd Port yn teithio i Gonwy am gêm ar Y Morfa. Bydd y clwb yn gobeithio ail adrodd y fuddugoliaeth yn y gêm gynghrair, lle cafwyd diweddglo cyffrous a sgôr o 5-1. Ond byddwn yn disgwyl gweld ymateb cryf gan Conwy, sydd wedi penodi rheolwr newydd. Mae Will Ryder wedi symud yn syth, ac wedi arwyddo nifer o chwaraewyr i gryfhau'r garfan. Mae hyn yn gwneud y gêm pnawn Sadwrn yn anoddach i'w asesu.
Bydd Port, a lwyddodd i sicrhau lle yn Ail Rownd Cwpan Cymru gyda buddugoliaeth dda dros Caersws, rwan yn chwilio am fwy o lwyddiant mewn Cwpan arall. Ers rhai blynyddoedd ni gafwyd fawr o lwyddiant yng Nghwpan y Gynghrair, felly mae'n amser am newid! Cafwyd cefnogaeth wych yn Y Morfa y tro diwethaf a gobeithio y cawn rhywbeth tebyg pnawn Sadwrn. C'mon Port!

For the second time in three weeks Port will travel to Conwy for a game at Y Morfa. They will be looking to repeat their league victory, where a late onslaught produced a 5-1 scoreline. But they will expect a reaction from the home club especially with the announcement of a new managerial take over. Will Ryder, the new man in charge, has moved quickly and has announced a string of new signings which make this game more difficult to assess.
Port, having successfully negotiated the first Welsh Cup hurdle against Caersws, will be looking for further Cup success on Saturday in a League Cup competition where they have not made much headway in recent seasons. The travelling support helped influence the performance last time out at the Morfa, so let's hope for a repeat on Saturday. C'mon Port!
---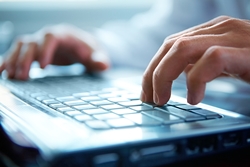 Bu ymateb da i'r cyrsiau cyfrifiadurol a drefnir gan Coleg Meirion Dwyfor ac a gynhelir yng Nghanolfan Sgiliau newydd Clwb Pêl-droed Porthmadog. Cynhaliwyd y cwrs cyntaf yr wythnos diwethaf ac bu i 21 o bobol gofrestru ar gyfer y cwrs 10 wythnos o hyd caiff eu cynnal prynhawn a fin-nos pob dydd Mawrth. Oherwydd y galw bu rhaid trefnu cwrs ychwanegol ar gyfer y rhai sydd yn cychwyn a hynny rhwng 1 a 3 o'r gloch y prynhawn. Bydd yn cychwyn dydd Mawrth nesaf 11eg o Hydref.
Os am gofrestru neu angen mwy o wybodaeth cysylltwch a Wendy Cleaver yng Ngholeg Meirion Dwyfor 01341 422 827 estyniad 8418 neu dafyddwynjones@hotmail.co.uk 01766762775 neu 07810057444 Clwb Peldroed Porthmadog. Y cyntaf i'r felin gaiff falu!

There has been a very positive demand for the IT courses organised by Coleg Meirion Dwyfor at the new Skills Centre at Porthmadog FC. The first courses were held last Tuesday and 21 people registered for both, one concentrating on I-Pads and Tablets and the other on developing or enhancing basic skills. Such was the demand for the 10 week course that will be held every Tuesday afternoon and evening that an additional beginners course has now been scheduled to be held between 1pm and 3pm to start next Tuesday, 11th. of October.
If interested in registering contact Wendy Cleaver at Coleg Meirion Dwyfor 01341 422 827 extension 8418 or dafyddwynjones@hotmail.co.uk 01766 76 2775 / 07810057444, Porthmadog Football Club.
---

Mae'r clwb yn dymuno'n dda i Nigel Shingler, sydd yn cyd rheoli Siop y Clwb gyda'i wraig Rose, ar ôl y llawdriniaeth a gafodd yn Ysbyty Gwynedd yn ddiweddar. Bellach mae adref yn Borthygest ac yn ddyfal efo'i ymarferion dan lygad gofalus Rose. Mae'n edrych ymlaen at ddychwelyd i'r Traeth ar bnawniau Sadwrn ac yn methu'r bêl-droed. Yn absenoldeb Nigel fydd Eddie Blackburn yn cynorthwyo Rose yn y Siop Newydd. Galwch i'w gweld.

The club wishes Nigel Shingler, Club Shop Co-manager with wife Rose, all the best after his recent hip operation at Ysbyty Gwynedd. He is back at home in Borthygest and dutifully carrying out his exercises under the watchful eye of Rose. He can't wait to get back to the Traeth and the footy but that will be in about six week's time. In the meantime Eddie Blackburn will be assisting Rose at the new club shop premises. Why not pay them a visit?
---

Cyngor Ar Bopeth ar gael yng Nghanolfan Sgiliau Clwb Pêl-droed Porthmadog
Bydd swyddogion Cyngor ar Bopeth ar gael o dydd Mercher nesaf, 12fed o Hydref ymlaen rhwng 10 y bore a 1 y prynhawn yng Nghanolfan Sgiliau Y Traeth, Clwb Pêl-droed Porthmadog. Wrth groesawu y cyhoeddiad dywedodd Cadeirydd y Clwb, Phil Jones, eu bod yn hynod o falch bod y corff wedi penderfynu cynnal sesiynau cynghori rheolaidd yn y Ganolfan newydd a agorwyd yn swyddogol dim ond bythefnos yn ol. "Nod y Ganolfan yw ceisio cynnig ystod eang o wasanaethau i'r gymuned ac mae Cyngor ar Bopeth yn wasanaeth hanfodol, yn cefnogi miloedd pob blwyddyn gyda chyngor ar faterion o bwys mawr iddynt". Nid oes angen apwyntiad ac mae croeso i unrhyw un sydd am gyngor at unrhyw fater alw heibio at y diwrnod.
Gwybodaeth Pellach dafyddwynjones@hotmail.co.uk 01766 76 2775 or 07810057444

Citizens Advice to be available at the new Skills Centre at Porthmadog Football Club
Officers from Citizens Advice will be available from next Wednesday, the 12th. October onwards between 10am and 1pm at the Porthmadog Football Club's newly opened Skills Centre. Welcoming the news Club Chairman, Phil Jones, said that they were very pleased that the organisation had decided to offer regular advice sessions at the Traeth. "Our aim with the newly completed centre is to establish and develop a number of services on behalf of the local community and Citizens Advice is an essential one, supporting thousands annually with advice on a range of issues that are important and relevant to people." No appointment is necessary and any person seeking advice on any issue is welcome to drop by on Wednesday morning.

Further Information dafyddwynjones@hotmail.co.uk 01766 76 2775 or 07810057444
---

Dyma'r gemau yn Rownd 2 o Gwpan Cymru (Adran y Gogledd)
Y Wyddgrug v Cegidfa
Llangefni v Caernarfon
Penarlâg v Prestatyn
Bermo/Bwcle v Corwen
Treffynnon v Llanrhaeadr Ym Mochnant
Penrhyncoch/FC Nomads v Rhuthun
Porthmadog v Gresffordd
Mynydd Llandegai v Maesglas
Fflint v Llanfair
Caergybi v Llanrug

This is the draw for Round 2 of Welsh Cup (Northern Section)
Mold Alexandra v Guilsfield
Llangefni Town v Caernarfon Town
Hawarden Rangers v Prestatyn Town
Barmouth & Dyffryn/Buckley Town v Corwen
Holywell Town v Llanrhaeadr Ym Mochnant
Penrhyncoch/FC Nomads of Connahs Quay v Ruthin Town
Porthmadog v Gresford Athletic
Mynydd Llandegai v Greenfield
Flint Town United v Llanfair United
Holyhead Hotspur v Llanrug United
Ties to be played over the weekend of 4/5/6 November 2016
---

Gwobr Port am guro Caersws a cyrraedd Ail Rownd cwpan Cymru ydy gêm arall ar Y Traeth ac unwaith eto gwrthwynebwyr o'r Cymru Alliance sef Gresffordd. Bydd y gemau yn cael eu chwarae ar Sadwrn, 5 Tachwedd. Mae Gresffordd ar rhediad da yn ddiweddar yn ennill pedair gêm yn olynol gan sgorio 19 o goliau yn y broses. Y newyddion da ydy fydd Port gartref unwaith eto, ond bydd hefyd yn brawf anodd unwaith eto.

Port's reward for defeating Caersws on Saturday is another home draw, once again against Cymru Alliance opposition. Their opponents on Saturday, 5 November will be Gresford Athletic. Gresford have run into top form recently winning their last four games and scoring 19 goals in the process. The good news is that it's a home game but once again it promises to be another tough contest to reach the third round.
---

Mewn gêm o sgorio uchel aeth y tîm Dan 19 allan o Gwpan ieuenctid Cymru heddiw yn Y Morfa. Conwy yn mynd drwodd o 6-4 a phob lwc iddyn nhw yn y rownd nesaf.

The U19s went out of the FAW Youth Cup at Y Morfa today with Conwy Borough winning a high scoring tie by 6-4. We wish Conwy well in the next round.
---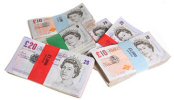 Y rhifau lwcus yn Tote mis Medi oedd 5 a 15. Roedd pedwar enillydd yn ennill£156 yr un. Yr enillwyr oedd R. Pearce, Y Garn, Mair Roberts, Penrhyn, Caren Williams, Llanrug a Shirley Wyatt, Blaenau Ffestiniog. Bydd rhaid gwneud unrhyw gais erbyn 8 y.h. nos Wener, 7 Hydref. Bydd y rhifau ar gyfer Tote mis Hydref yn cael eu tynnu nos Wener 28 ain, yn sesiwn Bingo wythnosol Clwb Cymdeithasol, Clwb Pêl-Droed Porthmadog yn Y Ganolfan.
Amlenni Tote ar gael o Kaleidoscope, Y Ganolfan, Clwb Pêl-Droed Porthmadog neu Dylan 07900512345.

The winning numbers in the Porthmadog Football Social Club monthly Tote for September were 5 and 15. Subject to confirmation there were four winners who won £156 each. The winners were R. Pearce, Y Garn, Mair Roberts, Penrhyn, Caren Williams, Llanrug a Shirley Wyatt, Blaenau Ffestiniog. Any claims must be made by 8pm on Friday 7th October. The October Tote will be drawn on Friday 28th at the weekly Porthmadog F C Social Club Bingo held at Y Ganolfan.
Tote envelopes available from Kaleidoscope, Y Ganolfan, Porthmadog F C Clubhouse or Dylan 07900512345.
---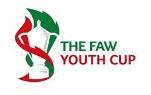 Pob lwc i'r tîm Dan19 sydd hefyd â gêm gwpan dros y penwythnos. Gêm Cwpan Ieuenctid Cymru ar Y Morfa yn erbyn Conwy pnawn Sul (2 Hydref) gyda'r gic gyntaf am 2.30pm.
Dyma gemau'r Dan 19 yn y Gynghrair Ddatblygol yn Hydref/ Tachwedd.
Sul Hydref 16 Bala A 2pm
Sul Hydref 23 Airbus H 2pm
Sul Tachwedd 6 Bangor H 2pm
Sadwrn Tachwedd 12 Rhyl A 2pm
Sul Tachwedd 27 Conwy H 2pm

Best of luck to the U19s who will also be involved in a Cup tie on this weekend. They play Conwy Borough in Round 1 of the FAW Youth Cup away at Y Morfa on Sunday (October 2). Kick off is at 2.30pm.
Here are the October/ November U19s fixtures in the WPL Development League.
Sunday October 16th Bala Town A 2pm
Sunday October 23 Airbus H 2pm
Sunday November 6 Bangor City H 2pm
Saturday November 12 Rhyl A 2pm
Sunday November 27 Conwy Borough H 2pm.
---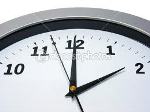 Bydd y gic gyntaf pnawn Sadwrn nesaf am 2 o'r gloch. Ein gwrthwynebwyr fydd Caersws yn y gêm ar Y Traeth yn Rownd 1 Cwpan Cymru. Bydd y gemau cwpan i gyd yn cychwyn yn gynnar gyda amser ychwanegol a chiciau o'r smotyn os bydd angen, er mwyn cael canlyniad ar y dydd. C'mon Port!

Supporters are reminded that Saturday's Welsh Cup tie at the Traeth against Caersws will kick off at the earlier time of 2pm. All ties will have an early kick off as all matches will be played to a finish on Saturday with extra time and penalty shoot out if necessary. C'mon Port!
---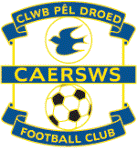 Mae'n benwythnos Cwpan Cymru! Caersws fydd yn ymweld âr Traeth pnawn Sadwrn gyda'r gic gyntaf mewn gêm Rownd Un am 2 o'r gloch. Bydd y clybiau i gyd yn llygadu rhediad da yn y Gwpan er mwyn y diddordeb fydd yn greu, a'r hwb ariannol bosib hefyd .Sicrhaodd y ddau glwb bwynt yr un pnawn Sadwrn diwethaf mewn gemau anodd, Port yn erbyn Prestatyn a Chaersws yn erbyn Caernarfon.
Yn dilyn tymor anodd yn 2015/16 mae Caersws wedi cryfhau'r garfan yn sylweddol dros yr haf ac mae un o'r chwaraewyr newydd, Sean Evans, wedi creu argraff yn syth a fo sydd ar ben rhestr sgorwyr yr HGA gyda 13 o goliau. Un sydd wedi ail ymuno â Chaersws ydy cyn chwaraewr Port, Iwan Lewis. Hyd yma mae Caersws wedi ennill 4 a dwy yn gyfartal o'u 9 gêm gynghrair. Y tair a gollwyd oedd yn erbyn Prestatyn, Treffynnon a Bwcle.
Bu'r ddau glwb yn cystadlu efo'u gilydd yn frwd ers dyddiau Uwch Gynghrair Cymru, gyda'r clwb o'r canolbarth yn ennill ein parch haeddiannol dros y blynyddoedd. Hon bydd un o brif gemau'r rownd a bydd angen i Port fod ar eu gorau i sicrhau buddugoliaeth. Yn eu dwy gêm ddiwethaf, yn erbyn Prestatyn a Treffynnon, bu'n rhaid i Port amddiffyn yn gadarn, tra yng Nghonwy dangosodd yr ymosod eu doniau. Bydd angen y ddwy agwedd pnawn Sadwrn! C'mon Port!

Its Welsh Cup time again, with Caersws the visitors to the Traeth on Saturday for a Round One tie. The game kicks off at the earlier time of 2pm. It's that time of the season when all clubs will be eyeing a good Cup run, for the positive effect it can have on both the club's on field fortunes and finances. Both Port and Caersws come to Saturday's Cup tie on the back of sharing the points in difficult top of the table clashes last weekend, against Prestatyn and Caernarfon respectively.
Following a difficult season in 2015/16 Caersws have strengthened their squad considerably over the summer, and striker Sean Evans has made an immediate impact. He leads the HGA scoring charts with 13 goals. Another new signing or re-signing was former Port regular Iwan Lewis. Caersws have won 4 and drawn 2 of their 9 league matches, the defeats coming against Prestatyn, Holywell and Buckley.
The two clubs have been rivals from WPL days and over the years the mid-Wales club has earned Port's utmost respect. This tie will be one of the games of the round and Port's all round strength will be required to get the right result. In the league against Holywell and Prestatyn the defence needed to be at its best, while at Conwy in the 2nd half the attack showed its flair. Both aspects will be required on Saturday. C'mon Port.
---

Gyda thristwch derbyniwyd y newyddion am farwolaeth un o fawrion y gêm bêl-droed yng Nghymru, sef Mel Charles yn 81 oed. Ond o'r tristwch daw hefyd atgofion hapus yn llifo yn ôl i lawer o'n cefnogwyr sy'n dal i gofio dyddiau da y chwedegau pan oedd Mel yn serenni ar Y Traeth ac yn wir yn seren y sioe, ble bynnag a phryd bynnag oedd yn ymddangos mewn gemau ar hyd a lled y gogledd. Estynnwn ein cydymdeimlad a theulu a ffrindiau Mel.
Y tro diwethaf iddo ymweld â'r Traeth oedd ar 24 Ebrill 2006, ar achlysur aduniad tîm enwog y pumdegau, 50 mlynedd ar ôl ennill Cwpan Amatur Cymru yn 1956.
Isod 'rym yn ail gyhoeddi penillion i Mel gan Rôl Williams a ysgrifennwyd yn 1967; yn atgof o'r dyddiau da ac yn deyrnged i Mel a'i ysbryd hwyliog.

It is with great regret that we at the Traeth mourn the passing of one of Wales's football greats, Mel Charles, at the age of 81. It will however, even amongst the sadness, bring back happy memories for so many of our supporters who can recall the glory days of the mid sixties when Mel graced the Traeth pitch with his presence and was the star of the show wherever and whenever he appeared in the north of Wales. We extend our condolences to his family and friends.
The last time we at the club had the pleasure of his company at the Traeth, was at the re-union of the Welsh Amateur Cup winning team of 1956 held at the ground 10 years ago on 26 April 2006.
We republish above some verses written by Rol Williams back in 1967 which will serve both as a tribute to Mel and a reminder of the happy times of 50 years ago and his fun loving spirit.

In eighteen months he scored some goals
And others he saved well
For in North Wales they all did fear
The power of our Mel.

And as the high balls came across
"Right Ivor" he did yell
For in command right through the game
Without a doubt was MEL.

The story of "That penalty"
Remains for some to tell,
But let us not forget of course
No man is perfect MEL

But in his last game at the Traeth,
Revenge had such sweet smell
That goal from fully 40yards
Was typical of Mel

His Wolseley 1500 car
Could not be classed as "swell"
But from Cwmbwrla to the Traeth
It safely brought our MEL

The book is closed-and we are told
Portmadoc (sic) had to sell
And at Port Vale we all do wish
The best of luck to MEL.

Rol Williams, Chwefror / February 1967.


Pnawn Sadwrn bydd Port yn teithio i Brestatyn ar gyfer prif gêm y dydd y yr HGA, rhwng y tîm ar y brig a'r tîm sydd yn drydydd. Mae Prestatyn wedi cychwyn ar dân y tymor hwn, yn ennill pob un o'u saith gêm ac heblaw am y golau'n difodd arnynt yn Y Wyddgrug, a hwy bedair gôl ar y blaen, byddai wedi bod yn wyth buddugoliaeth yn olynol. Mae'r rhediad yn cynnwys curo Caernarfon o 4-1 ar yr Oval. Wrth ennill mae Prestatyn wedi rhwydo 29 o goliau, cyfartaledd o bedair gôl y gêm. Sgoriwr 10 o'r goliau yma ydy Jordon Davies. Ar ben arall y cae mae'r record yn dda hefyd, yn ildio ond chwe gôl.
Mae Port wedi ennill chwech o'u wyth gêm y tymor hwn ond bydd yna brawf mawr yn eu haros pnawn Sadwrn. Bydd yr hyder yn uchel yn dilyn dwy fuddugoliaeth –dros Conwy a Treffynnon- mewn pum niwrnod. Am y gemau yma roedd Craig Papirnyk yn barod iawn i wneud newidiadau i'w dîm, gan ddefnyddio'r garfan gryf sydd ganddo. Bydd Craig yn siwr o gadw cefnogwyr yn dyfalu am y tîm ar gyfer pnawn Sadwrn hefyd. Bydd yna gefnogaeth gref i'r hogiau pnawn Sadwrn wrth i gefnogwyr anelu tuag at Gerddi Bastion, yn barod i codi llais. C'mon Port!

On Saturday, Port travel to Prestatyn, for what is the HGA's Match of the Day between the top and 3rd placed clubs. Prestatyn have had a rip roaring start to the season winning all seven games and the only reason they have not recorded eight consecutive wins is that the lights went out at Mold when they were four goals up and heading for yet another win. Their run also includes a 4-1 romp at the Oval. Not only have they won their games but they have scored 29 goals while doing so, an average of four goals a game. Ten of these goals have been scored by Jordon Davies. At the other end of the pitch the record is equally good, with just six goals being conceded.
Port, with six wins in eight games, come into this stern test on the back of two good wins, over Conwy and Holywell in the space of just five days. Craig Papirnyk rang the changes in these games, making use of his strong squad of players, and will no doubt be keeping supporters guessing as to his final line-up for Saturday. There will be a strong travelling support again on Saturday and all in good voice! C'mon Port!
---

Yn ei podcast diweddaraf mae Tommie Collins yn siarad efo'n gôl-geidwad, Richard Harvey. Mae Richard ar hyn o bryd wedi'i anafu ac mae'n siarad yn onest am y perfformiadau diweddar a'n gobeithion am y dyfodal.

In his latest podcast, Tommie Collins speaks to our keeper Richard Harvey. Harvey, who's currently injured, talks openly about the recent performances and our chances for the season.
---