Sicrhaodd y tîm Dan 19 eu pwynt cyntaf yng Nghynghrair Datblygol UGC gyda gêm gyfartal ar Y Traeth yn erbyn Derwyddon Cefn ar Sul 11 Medi, ar ôl colli'r ddwy gêm gyntaf, oddi cartref yn TNS ac adref i Llandudno. Roedd perfformiad tîm Sion Eifion yn llawn cymeriad i ennill y pwynt cyntaf. Sgoriodd Josh Catherall ddwywaith gyda Aron Jones yn rhwydo'r llall i rhannu'r pwyntiau. Y ddau chwaraewr dros oed yn y tîm oedd Ceri James -yn dychwelyd o anaf- a Steve Bratt. Heddiw teithiodd y tîm i'r Fflint ond colli o 5-2 oedd yr hanes. Mae'r Gynghrair Ddatblygol yn brofiad newydd ac anodd i'r chwaraewyr bydd angen amser ar y garfan i arfer a chwarae ar y lefel yma. Bydd y gêm gartref nesaf i'r tîm Dan19 yn erbyn Cei Conna y Sul nesaf, 25 Medi . Dewch i lar i'r Traeth.

The Porthmadog U19's got off the mark in the WPL Development League with a 3-3 home draw against Cefn Druids on Sunday, 11 September following defeats, away to TNS and home to Llandudno. Sion Eifion's lads put in a dogged performance to claim their first point. Two goals from Josh Catherall and one from Aron Jones ensured a share of the spoils. Both Steve Bratt and Ceri James, who was returning from injury, both appeared as over age players for the U19s. This Sunday they travelled to Flint but unfortunately went down 5-2. Playing at Development League level is a new experience for the lads and time and patience to adapt will be needed. The next home game for U19s is against Connah's Quay next Sunday, September 25th with kick off at 2pm. Why not come down and show your support?
---

Cynhelir Diwrnod Agored yn y Ganolfan Sgiliau yn y Traeth dydd Iau 22 o Fedi nesaf rhwng 10yb a 7yh. Y nod yw hysbysu'r gymuned o'r cyrsiau hynny sydd ar y gweill ond hefyd cael adborth parthed y math o gyrsiau y byddech yn hoffi weld yn cael eu cynnal yno. Rhwng 10yb a 12yp bydd swyddogion a thiwtoriaid Coleg Meirion Dwyfor yn bresennol, yn ogystal a darparwyr eraill, I hysbysu y cyhoedd o gynnwys y cyrsiau sydd ar y gweill ond hefyd, yr un mor bwysig, beth arall yr hoffch weld yn cael ei ddarparu. Mwy o wybodaethdafyddwynjones@hotmail.co.uk 07810057444/01766762775

An Open Day will be held between 10am and 7pm next Thursday 22nd September that will allow the relevant personnel to elaborate on the content of the courses already organised but, even as important, the kind of provision the community would like to see in future. Officials and tutors from Coleg Meirion Dwyfor, as well as other providers, will be available between 10am and 12 noon to inform people of the content of courses already organised. They will, however, would like to hear from the community about the kind of provision it would like to see organised at the venue. Further information from dafyddwynjones@hotmail.co.uk 07810057444 / 01766 76 2775
---

Mae cyfle i Noddi gem Cwpan Cymru erbyn Caersws ar ddydd Sadwrn 1af Hydref am £60. Os oes gennych ddiddordeb neu am fwy o fanylion cysylltwch a Dylan drwy e-bost rees48wesla@gmail.com neu drwy ffonio 07900512345.

There is an opportunity for businesses or individuals to sponsor the Welsh Cup tie against Caersws which will be played at the Traeth on 1st October. If you are interested or require further details please contact Dylan by e-mail rees48wesla@gmail.com or by phone on 07900512345.
---

Treffynnon fydd yn ymweld â'r Traeth pnawn Sadwrn. Bydd y ddau clwb yn dod i'r gêm ar ôl sicrhau buddugoliaethau yng nghanol wythnos. Ennill o 2-1 wnaeth ein gwrthwynebwyr ,yn erbyn Dinbych tra fod y fuddugoliaeth o 5-1 yng Nghonwy wedi codi hyder hogiau Port. Gwelwyd nifer o newidiadau yn y tîm nos Fercher sydd ond yn tanlinelli cryfder carfan Craig Papirnyk.
Bydd Treffynnon yn wrthwynebwyr anodd, ar y funud yn y 4ydd safle, un tu ôl i Port gyda un pwynt yn llai. Y tro diwethaf iddynt ymweld â'r Traeth cafwyd gêm agos iawn gyda ond un gôl yn rhannu'r ddau ar y diwedd. Bu'n rhaid i Port amddiffyn am gyfnodau cyn ennill y gêm diolch i gôl hwyr gan Sion Parry. Mae eu rheolwr John Haseldin wedi adeiladu carfan gref gyda nifer fel Dafydd Griffith, Phil Lloyd a Graeme Williams yn y garfan a enillodd ddyrchafiad o'r Welsh Alliance. Mae wedi ychwanegu nifer o dalentau ifanc fel Brendan McGilloway, a serennodd yn ein erbyn y tymor diwethaf. Gallwn ddisgwyl gêm agos pnawn Sadwrn a tipyn o frwydr. Gwelwn ni chi ar Y Traeth. C'mon Port.

Holywell Town are the visitors to the Traeth on Saturday. Both teams come on the back of midweek wins. The Wellmen gained a 2-1 home win over Denbigh Town while Port's 5-1 win away at Conwy will be a morale booster following last Saturday's home defeat. Craig Papirnyk rang the changes on Wednesday which proved the strength of the squad he is building.
Holywell will be tough opponents currently lying in 4th place in the table, one below Port with just a point fewer. The last time the Wellmen visited the Traeth Port snatched a late 1-0 win following a determined battle, in which they had to withstand some heavy pressure at times. Manager John Haseldin has built a strong squad with a number of his best talents remaining from their Welsh Alliance promotion winning squad, players like Phil Lloyd, Dafydd Griffiths and Graeme Williams, all long time servants of the club. He has added to these some young, newer talents like Brady McGilloway, who shone in our league encounter at Halkyn Road at the back end of last season. A close encounter is to be expected. See you there. C'mon Port!
---

Bydd Port adref yn Rownd 1af Cwpan Cymru ar Sadwrn, 1af Hydref. Dyna'r newyddion da! Yn llai ffodus ein gwrthwynebwyr fydd clwb arall o Gynghrair Huws Gray sef Caersws. Mae Caersws wedi cael cychwyn da i'w tymor ac fel bob amser byddant yn wrthwynebwyr anodd.

Port have been drawn at home in the Welsh Cup on Saturday 1st October. That is the good news but less fortunate is that we have been drawn against fellow HGA club Caersws. Caersws have had a good start to the season and as ever will be very tough opponents.
---

Mae yna gêm ganol wythnos nos Fercher, 14 Medi ar Y Morfa, cartref Clwb Conwy. Dyma'r cyntaf o ddau ymweliad â'r Morfa gan y byddwn hefyd yn ei chwarae yn Rownd 1 Cwpan Huws Gray. Mae Conwy, ar ôl cychwyn y tymor yn wael, yn colli eu tair gêm gyntaf, wedi pigo fyny yn ddiweddar. Ar ôl colli yn drwm yn erbyn Caersws a Prestatyn maent wedi ennill y dair gêm ddiwethaf. Nos Wener cafwyd buddugoliaeth dda dros Dinbych. Hefyd curwyd Penrhyncoch a Chaergybi.
Mae'r rheolwr Jason Aldecroft wedi llwyddo i gryfhau ei garfan Joe Chaplin a Lee Davey wedi bod yn canfod cefn y rhwyd iddynt.
Ar ôl y siom o golli'n drwm pnawn Sadwrn bydd Port yn awyddus i gael y sioe yn ôl ar y ffordd. Eisoes y tymor hwn dangosodd y tîm eu bod yn medru chwarae pêl-droed o safon ac er waethaf colli i Cegidfa crëwyd digon o gyfleon i ennill y gêm cyn i'r clwb o'r canolbarth daro ar eu cyfnod euraidd. Rhaid dilyn esiampl Chris Gunter, pennau fyny'n uchel ac amdani. C'mon Port!

We have a midweek fixture on Wednesday evening, 14 September at Y Morfa, home of Conwy Borough. This will be the first of two visits to Y Morfa, as we also play them in the first round of the Huws Gray Cup. Conwy after a poor start to the season now appear to be finding their form. They suffered heavy defeats against Caersws and Prestatyn but have gone on to win their last three games, the latest being a good 3-1 win over Denbigh Town on Friday evening. They have also claimed the scalps of Penrhyncoch and Holyhead Hotspurs.
Manager Jason Aldcroft has strengthened the squad recently, with positive results as newcomer Joe Chaplin as well as Lee Davey has been amongst the goals.
Port after Saturday's second half mauling will be keen to get the campaign back on the road. They have shown themselves capable of some quality football and, despite the defeat to Guilsfield ,they put some excellent moves together and created enough good chances to make the game safe before Guilsfield struck their purple patch. Follow Chris Gunter's example, heads up Port and on with the job. C'mon Port!
---

Caiff y Ganolfan Sgiliau sydd yn rhan o'r estyniad a adeiladwyd ar bwys Glwb Cymdeithasol CPD Porthmadog, ac a noddwyd gan Llywodraeth Cymru a Chwmni Magnox, ei agor yn ystod yr wythnos yn cychwyn 26 o Fedi. Bydd Coleg Meirion Dwyfor yn cynnal dau gwrs prynhawn a fin-nos dydd Mawrth 27 o Fedi, y naill yn canolbwyntio ar hyfforddi defnydd o I-Pads a tabledi a'r llall ar gyfer y rhai sydd yn cychwyn arfer a chyfrifiaduron neu wedi bod wrthi ers sbel ond angen gwella eu sgiliau. Bydd y cyrsiau cyntaf yn parhau dros gyfnod o ddeg wythnos. Cynhelir y cwrs I-Pad/Tabledi rhwng 3.30pm a 6pm ac wedyn y cwrs cyfrifiadurol rhwng 6.30pm a 9pm.
Yn ystod yr un wythnos bydd Cymdeithas Addysg y Gweithwyr yn cychwyn cwrs 10 wythnos ar gyfer pobol di-waith o phob oed sydd wedi ei sylfaenu ar hyfforddi pêl-droed. Caiff sesiynau datblygu sgiliau ar gyfer sicrhau gwaith eu cynnal pob dydd Iau o'r 29ain o Fedi ac hyfforddiant peldroed ar ddydd Gwener 30ain o Fedi ymlaen.
Cynhelir 'Diwrnod Agored' yn y Ganolfan Sgiliau ar ddydd Iau 22 o Fedi rhwng 10am a 7pm gyda chyfle i bobol a busnesau'r ardal glywed mwy am y cyrsiau sydd ar y gweill, y rhai eraill sydd ar gael iddynt oddi wrth ddarparwyr lleol ac unrhyw ddarpariaeth y buasent hwy yn hoffi.
Mwy o fanylion dafyddwynjones@hotmail.co.uk 01766 76 2775 neu 07810057444

Porthmadog Football Club's newly built state of the art Skills Centre is set to open its doors week beginning 26th. of September. The centre which is part of a new extension built on the Club's current social clubhouse has been supported financially by the Welsh Government and Magnox Socio Economic Fund. On Tuesday 27th. of September two courses will be launched by Coleg Meirion Dwyfor, one aimed at helping people understand more about using their I-Pad and tablet and the other being an IT course targeting those who have little knowledge, or those who have some but need to enhance their skills. The courses will run over 10 weeks with the former held between 3.30pm and 6pm and the latter between 6.30pm and 9pm on the relevant Tuesday.
During the same week the Workers Education Association (WEA) will also launch a 10 week course aimed at helping unemployed people into work by developing their skills. This will be football related and also include developing soccer coaching skills at the same time. It will start on Thursday 29th. and Friday 30th. of September.
An 'Open Day' will be held at the Skills Centre on Thursday 22nd of September between 10am and 7pm to hear more about these courses, other ones that are available and to let the providers know what kind of course they would be interested in. Individuals, groups, socities and businesses are welcome to come along for an informal chat on the day.
Further information dafyddwynjones@hotmail.co.uk 01766 76 2775 or 07810057444
---

Mae Craig wedi arwyddo Joe Williams a Tyler French erbyn y gêm heddiw yn erbyn Cegidfa. Gweler isod sylwadau Craig.

Manager Craig Papirnyk signed Joe Williams and Tyler French ahead of today's game against Guilsfield.

"We have signed Joe Williams from CEFN Druids, he is a left footed striker. He was previously at Wrexham FC from a young age, and spent spells on loan at Colwyn Bay and last season at Bangor.
"Joe is a strong, pacy forward and will add strength to our attacking line. I am really pleased he has signed and I must thank Huw Griffiths and CEFN Druids for the smooth transfer of Joe.
"Cai Jones recently has had a hamstring strain and with Josh Davies still recovering with his ankle problems, it was important we strengthened in key areas. Joe will bring quality and add to an already strong squad.
"I have also signed Tyler French on loan from Penrhyndeudraeth, unfortunately Richard Harvey has picked up a quadriceps muscle strain and cannot kick a ball. We hope that he will recover quickly but I have complete faith in Tyler's ability and have no doubt that he can step up to cover Rich for us. Tyler has come through the Porthmadog Academy and gained senior experience at Blaenau, Barmouth and Penrhyn in recent seasons. Tyler is also familiar to the squad as he has trained regularly with us during my time at the club.
"I must add a special thank you to Mike Foster and Penrhyn FC for allowing Tyler to sign at such short notice. They have really helped me out and it is very much appreciated and I can't thank them enough.
"The only players still on the injury list are Harvey, Josh Davies and Dan Roberts., Ceri James has trained really well last week and is fully recovered from his groin strain."
Welcome to Port Joe and Tyler!
---

Pnawn Sadwrn byddwn yn croesawu Cegidfa i'r Traeth. Bu'n wythnos arbennig i'r clwb o'r canolbarth. Yn gyntaf rhoi curfa drom o 5-0 i Ddinbych, un o'r ffefrynnau am y teitl i lawer. Roedd yna hatric i'r sgoriwr cyson Adam Jenkins. Sgoriodd Jenkins hefyd yn y fuddugoliaeth o 2-1 dros Airbus yng Nghwpan Word. Felly daw Cegidfa i'r Traeth yn llawn hyder a byddant yn wrthwynebwyr anodd iawn. Cegidfa ydy un o'r clybiau mwyaf cyson dros y tymhorau diwethaf a'r tymor diwethaf un daethant yn 4ydd a hyn yn dilyn gorffen yn 3ydd yn 2014/15. Yn allweddol i lwyddiant Cegidfa ydy'r parhad sydd yn dod o gadw eu prif chwaraewyr, chwaraewyr fel Andy Ford, James Henderson, Gareth Jones, Chris Cathrall a'r tafliad hir a'r blaenwr Adam Jenkins. Er colli eu gêm gyntaf yn erbyn Y Fflint, ers hynny maent wedi ennill tair a cael un gêm gyfartal yn erbyn eu cymdogion Caersws.
Cychwynnodd Port ar dân yn Llanfair fel y gwnaethant yn erbyn Ruthin a Bwcle ond wedyn yn llacio ychydig o afael yn yr ail hanner. Ond buddugoliaeth ydy buddugoliaeth a hynny heb ildio gôl a hynny am y tro cyntaf y tymor hwn. Cafwyd pedair buddugoliaeth hyd yma, sy'n gychwyn da i'r tymor ond bydd y gêm pnawn Sadwrn yn brawf go iawn. C'mon Port.

On Saturday we welcome Guilsfield to the Traeth. It has been a great week for the mid-Wales club. On Saturday they inflicted a heavy 5-0 defeat on Denbigh Town who were among the pre-season title favourites. There was a hat-trick for regular scorer Adam Jenkins. Jenkins also scored again in their 2-1 Word Cup win over WPL club Airbus. It goes without saying, Guilsfield will come to the Traeth on the crest of a wave of recent success and will be very testing opponents. They are one of the HGA's most consistent performers, last season they finished in 4th place following on from a 3rd place finish in 2014/15. The key factor in the Guils success has been continuity, retaining their key players, such as Andy Ford, James Henderson, Gareth Jones, long throw specialist Chris Cathrall and forward Adam Jenkins . They were beaten in their opening league fixture against Flint and since then have recorded three wins and a drawn game against mid-Wales rivals Caersws.
Port at Llanfair had another explosive start, as was the case against Buckley and Ruthin but once again tailed off in the second period. But a win is a win and the first clean sheet of the season represents a good afternoon's work. Four wins in five games is a good start to the season but Saturday's game will provide another stern test. C'mon Port.
---

Mae'r Academi wedi cyhoeddi yn ddiweddar fod trefniant wedi'i wneud gyda Just4keepers i sicrhau hyfforddiant pob pythefnos i Golwyr yr Academi. Mae'r sesiynau yn cael eu cynnal ar bob yn ail nos Lun. Cyn golwr Cymru, Paul Whitfield sydd yn hyfforddi. Mae yn hyfforddwr profiadol iawn a wedi chwarae pêl-droed yn broffesiynol.
Bydd y doniau yma a phrofiad Paul yn rhoi cychwyn da i'r golwyr ifanc ac yn gymorth mawr i'w datblygiad.
Mae yna gyfle hefyd bob yn ail nos Iau i'r golwyr ifanc dderbyn hyfforddiant gyda Richard Harvey.

The Port Academy have announced an arrangement withJust4Keepers to deliver fortnightly sessions to Academy Goalkeepers. The sessions take place on Monday evenings in line with the current training programme and are delivered by former Wales International, Paul Whitfield. Paul is a highly qualified coach with vast experience that includes a professional playing background.
Paul's coaching ability and experience will provide the young keepers with the best tools for their development over the coming season and seasons ahead.
The young keepers also have the opportunity to attend fortnightly Thursday evening sessions with First Team Goalkeeper Richard Harvey.
---

Bydd Port yn teithio i Llanfair Caereinion pnawn Sadwrn i chwarae Llanfair United. Sicrhaodd Llanfair dri phwynt da yn erbyn Penrhyncoch nos Fawrth i fynd efo'r pwynt da yn Y Fflint. Ond adref bu'r stori yn wahanol yn colli yn erbyn Dinbych a hefyd o 5-2 yn erbyn Gresffordd. Mae Jamie Davies wedi bod ymysg y goliau iddynt, gyda dwy yn Cae Baker ac un arall yn erbyn Gresffordd. Bydd Port yn awyddus i wneud yn iawn am eu perfformiad gwael y tro diwethaf yn Llanfair.
Er waethaf colli i Gaernarfon nos Fawrth bydd Port yn teithio mewn ysbryd da wedi iddynt frwydro ar ôl mynd dwy gôl i lawr. Roedd yn siom gweld Cai Jones, sydd wedi dechrau'r tymor ar dân, yn cael anaf nos Fawrth ond yn dda gweld ei gyd flaenwr Julian Williams yn rhwydo'i chweched gôl o'r tymor. Gyda Port yn y trydedd safle tu ôl i Prestatyn a Chaersws byddant yn benderfynol i gadw'r pwysau ar y ddau uwchben a'r rhai sy'n dilyn. C'mon Port.

On Saturday, Port travel to Llanfair Caereinion to play Llanfair United. The mid-Wales club gained a good win at Penrhyncoch on Tuesday night and another good point away at Flint. But at home they have lost to both Denbigh and Gresford, and conceding five to the Wrexham area club. Jamie Davies has again been in the goals for them netting two at Penrhyncoch and once against Gresford. Port will be eager to perform this time at Llanfair and erase memories of the poor result there last season.
Despite the home defeat to Caernarfon last Tuesday, Port can travel in good heart on Saturday buoyed by their fight back after going two behind so early in the game. It was very disappointing to see Cai Jones limping off on Tuesday after his great start to the season but good to see Julian Williams net his sixth goal of the season. Port, now lying in third place behind Prestatyn and Caersws, will be determined to keep the pressure on the top two and keep ahead of the chasing group. C'mon Port.
---

Mae Nigel a Rose yn hapus i ddweud fod y Siop newydd ar agor.
Mae gennym le gwych yn yr adeilad newydd ar Y Traeth. Cewch ein gweld rhwng y Cantîn newydd a'r ystafell IT.
Mae gennym stoc newydd ar gyfer 2016 gan gynnwys Hwdis y Clwb, Siwmperi gwddf-V, Hetiau bwced, Capiau pêl-fas steil newydd. Hyn yn ogystal a'r eitemau poblogaidd arferol Crysau polo, Crysau cartref ac Oddi cartref, bathodynnau Port a chlybiau eraill, beiros a sticeri ceir.
Cewch brynu o'r Siop ar Y Traeth neu o'r Siop ar y We.
Galwch fewn yn y siop, cewch groeso a chyfle i edrych ar y stoc.
Mae ein prisiau yn gystadleuol ac yn anrhegion gwerth chweil.

Nigel and Rose would like to announce that the new club shop is now open for business.
We have been given a spacious location within the new building at the Traeth. We are nestling between the new Canteen and the new IT Suite.
We have new stock for 2016 with items such as CPD hoodies, CPD V Necked sweatshirts, metal badge keyrings, ad loops, CPD Bucket hats, new design CPD baseball caps., CPD Pennants.
All long side our usual best sellers of CPD Polo Shirts, CPD Replica home and away Shirts, metal club CPD badges, metal pin badges from lower league Welsh clubs, pens and car stickers.
Merchandise can be purchased from the shop or via our shop site on the internet.
Come and say hello on a match day, you are always welcome to come in and have a browse.
Our prices are very competitive and our merchandise make excellent presents.
---

Bydd Caernarfon yn ymweld â'r Traeth nos Fawrth nesaf. Mae Darbi Gwynedd bob amser yn gystadleuol a bydd torf dda yn creu awyrgylch arbennig i'r chwaraewyr. Cychwynnodd y Cofis y dasg o amddiffyn eu teitl gyda buddugoliaeth o 3-1 dros Penrhyncoch a wedyn gêm gyfartal gyffrous yn erbyn Dinbych. Ond pnawn Sadwrn cafwyd sioc gyntaf y tymor wrth i Brestatyn rhwydo pedair wrth guro ar yr Oval.
Mae record ddiweddar y Cofis ar Y Traeth yn un dda ac maent wedi cryfhau'r garfan yn ychwanegu Corey Williams at y llinell flaen gryf. Mae Iwan Williams wedi dod a phrofiad wrth arwyddo cyn chwaraewr Bangor a Llandudno, Mike Johnson a hefyd Tom Quinn ar fenthyg o'r Bala. Gyda'r golwr Paul Pritchard yn symud i Gaergybi arwyddodd Iwan, Mike Jones, golwr Prestatyn llynedd. Bydd colli pnawn Sadwrn yn siwr o wneud clwb Yr Oval yn fwy penderfynol i frwydro am y triphwynt nos Fawrth.
Erbyn hyn mae Port yn un o ond tri chlwb sy'n dal efo record Cant y Cant. Prestatyn a Chaersws ydy'r ddau arall. Bydd gêm nos Fawrth yn dipyn fwy o sialens i garfan Craig Papirnyk a cawn ddarlun gwell o'u cryfder a'u potensial. Methodd Jamie McDaid gêm ddydd Sadwrn ond mae disgwyl iddo fod yn ôl. Ond gallai Dan Roberts fod allan am rhai wythnosau gyda Ceri James a Josh Davies yn dal efo anafiadau. Mae'r ysbryd yn y garfan bresennol yn dda ac edrychwn ymlaen i'w gweld yn dangos mwy o'r chwarae ymosodol sydd wedi bod yn nodwedd bwysig o'u gêm hyd yma.

Caernarfon Town will visit the Traeth on Tuesday, 30 August. The Gwynedd Derby is always a keenly contested affair and the anticipated bumper crowd will give the match its unique atmosphere. Caernarfon started their defence of the title with a 3-1 win over newly promoted Penrhyncoch and followed this with an exciting 4-4 draw at Denbigh but, last Saturday's 4-1 defeat at home to free scoring Prestatyn was the shock of the season so far.
The Cofis have a good recent record at the Traeth and they have strengthened their squad adding Cory Williams to an already strong frontline. Manager Iwan Williams has also added experience and quality, bringing in former Bangor City and Llandudno defender Mike Johnson and also Tom Quinn on loan from Bala Town. With long serving keeper Paul Pritchard switching to Holyhead Hotspur, Iwan has solved his keeper problem, bringing in Mike Jones who played for Prestatyn Town last season. Saturday's defeat will only serve to make the Oval club more determined to get their promotion ambitions back on course.
Port are now one of only three HGA clubs with a 100% record, Prestatyn and Caersws being the others. Tuesday's game will present a sterner challenge for Craig Papirnyk's squad giving a truer picture of their strength and potential. Jamie McDaid missed out on Saturday but should return. However Dan Roberts could be out for several weeks with Ceri James and Josh Davies also on the injury list. But the spirit in the current squad is good and they will look to continue the quality attacking football which has been a feature of their football so far.
---

Y rhifau lwcus yn Tote mis Awst oedd 32 a 38. Nid oedd enillydd. Bydd y wobr o £300 yn cael ei ychwanegu at wobr mis Medi. Bydd rhaid gwneud unrhyw gais erbyn 8 y.h. nos Wener, 2ail Medi. Bydd y rhifau ar gyfer Tote mis Medi yn cael eu tynnu nos Wener 30ain, yn sesiwn Bingo wythnosol Clwb Cymdeithasol, Clwb Pêl-Droed Porthmadog yn Y Ganolfan pan ddisgwylir i'r wobr fod tua £600.
Amlenni Tote ar gael o Kaleidoscope, Y Ganolfan, Clwb Pêl-Droed Porthmadog neu Dylan 07900512345.

The winning numbers in the Porthmadog Football Social Club monthly Tote for August were 32 and 38. Subject to confirmation there were no winners. The prize money of £300 will be added to the September prize. Any claims must be made by 8pm on Friday 2nd September. The September Tote will be drawn on Friday 30th at the weekly Porthmadog F C Social Club Bingo held at Y Ganolfan, when the prize is expected to be £600.
Tote envelopes available from Kaleidoscope, Y Ganolfan, Porthmadog F C Clubhouse or Dylan 07900512345.
---

Mae'r rhai cannoedd sydd wedi ymweld a'r Traeth i weld y gemau cyfeillgar dros yr wythnosau a aeth heibio a'r gem gynghrair yn erbyn Bwcle dydd Sadwrn diwethaf, dwi'n siwr wedi eu plesio wrth weld y datblygiadau parthed yr estyniad i'r clwb cymdeithasol. Bellach mae'r gwaith wedi ei gwblhau ag eithrio rhyw ychydig o fanion gyda'r cantin a'r siop eisoes yn weithredol. Yn ystod y dyddiau nesaf caiff y Ganolfan Sgiliau a Thechnoleg Gwybodaeth ei dodrefnu ac o'r 12 o Fedi ymlaen cynhelir cyrsiau TG yno mewn cydweithrediad a Choleg Meirion Dwyfor. Bydd rhai ar gael i'r bobol hynny sydd megis cychwyn gyda TG, y rhai sydd wedi datblygu sgiliau da ond am wella rheini ac mae darpariaeth ar gyfer y rhai sydd angen datblygu eu defnydd o'u I-Pads neu dabledi. Mae y rhain i gyd yn rhad ac am ddim.
Cyfranwyd y rhan fwyaf o'r arian tuag at y datblygiad gwerth £135,000 gan Llywodraeth Cymru sef cronfa 'Aggregate Levy Fund' a chwmni Magnox. 'Roedd y ddau gorff yn awyddus iawn i gyfrannu at adeiladu canolfan gymunedol fydd yn helpu i ddatblygu sgiliau pobol yr ardal ac felly mae cyfrifoldeb ar y clwb a'i gefnogwyr i sicrhau ei llwyddiant. Felly lledaenwch y neges fel bo pob cwrs yn llawn a llawer mwy ohonynt i ddod! Os am fwy o wybodaeth am y ddarpariaeth cysylltwch a dafyddwynjones@hotmail.co.uk neu 07810057444.

The many hundreds who have visited the Traeth to watch the pre-season friendlies and our first home league match against Buckley last Saturday must have been impressed with how work on the new extension has developed over the last few weeks. Apart from a few loose ends the work has now been completed with the canteen and Club Shop already in operation. During the next few days the Training and IT Centre will be fitted out and as from the 12th. of September IT courses in conjunction with Coleg Meirion Dwyfor will be organised. These are available to beginners, those that have a certain amount of IT skills but are looking to enhance and improve them, as well as provision for those who wish to make better use of their I-Pads and tablets. All the courses are available free of charge.
Two funding organisations that have generously supported the £135,000 development are the Welsh Government's Aggregate Levy Fund and the Magnox Socio Economic Fund. Both are eager to see the skills levels of the people of the area improve and, as a consequence, enhance people's employment and career opportunities. The Club and its supporters, therefore, have a responsibility to repay their faith in the project and ensure its long term success. Please spread the news and if you are interested in taking advantage of the opportunities or know of someone else that can benefit please contact dafyddwynjones@hotmail.co.uk or 07810057444.
---

Mewn cyfweliad diddorol mae Tommie Collins yn siarad efo Dylan Rees, Swyddog Marchnata'r clwb. Mae'r cyfweliadau blaenorol wedi bod gyda Paps neu'r chwaraewyr ac felly mae'n ddiddorol cael y farn o tu ol i'r llenni. Mae ymroddiad pobl fel Dylan i'r clwb yn anhygoel - heb wirfoddolwyr fel Dylan fyddai dim clwb.

In an interesting interview, Tommie Collins speaks to Dylan Rees, the club's Marketing Officer. Tommie's podcasts have mainly focused on the management / playing staff so it's great to get the view from behind the scenes. Without volunteers like Dylan, who put in hours of work each week, there wouldn't be a club.
---

Pnawn Sadwrn nesaf bydd Rhuthun yn ymweld â'r Traeth am y tro cyntaf ers iddynt golli ei lle wrth orffen ar waelod yr HGA yn 2012/13. Y tymor diwethaf daeth Rhuthun yn ail yn nhabl cynghrair ardal Wrecsam tu ôl i'r pencampwyr FC Nomads. Ond methodd y clwb hwnnw ateb gofynion cyfleusterau'r gynghrair gan adael i Rhuthun adennill eu lle. Maent wedi apwyntio Neil Jones yn rheolwr i ddilyn Phil Hinchcliffey rheolwr llynedd. Mae'r clwb yn mynd i roi blaenoriaeth i ddatblygu talent lleol a felly apwyntio rheolwr lleol. Cafodd y clwb fedydd tân yn eu gêm gyntaf yn ôl yn colli o 7-1 ym Mhrestatyn gyda Jordan Davies yn cael hatric i'r clwb o lan y môr. Ond y Sadwrn diwethaf cafwyd gwell perfformiad er yn colli o 3-2 yn erbyn Caersws sydd wedi cryfhau'r garfan ar gyfer y tymor hwn. Tom Jones sgoriodd y ddwy i Rhuthun.
Bydd Port yn edrych i adeiladu ar y ddwy fuddugoliaeth a rhwydo naw o goliau sydd yn newid mawr o broblemau sgorio'r tymor diwethaf. Y Sadwrn diwethaf profodd yr amddiffyn ei hun mewn tywydd digon anodd ac yn erbyn gwrthwynebwyr penderfynol. Cefnogwch yr hogiau pnawn Sadwrn! Mae amser cyffrous i ddod!

On Saturday Ruthin Town will be visitors to the Traeth, their first visit since they were relegated, after finishing bottom place in the HGA in 2012/13. Last season Ruthin finished in second place in the Wrexham area, Welsh National League, behind the champions FC Nomads. Nomads however failed to gain promotion as their facilities did not meet the HGA criteria which allowed Ruthin to return. They have appointed former player, Neil Jones, as their manager to replace Phil Hinchcliffe who led the club to promotion last season. The club have made the development of home grown talent a priority and so have brought in a locally based manager. Ruthin received a baptism of fire in their opening fixture going down to Prestatyn Town by 7-1 at Bastion Gardens. Jordan Davies punished the promoted club, scoring a hat trick for the Seasiders. Last Saturday's visit to Caersws showed considerable improvement with Ruthin going down 3-2 to a seriously strengthened Caersws. Tom Jones scored both goals for them.
Port will be looking to build on their good start. A goal aggregate of 9-3 makes pleasant reading after last season's struggle for goals. Last Saturday also the defence proved itself in tricky conditions against determined opposition. It's a case of so far so good, so get behind the boys on Saturday as there could be some exciting times ahead.
This review appears early this week as there may be fewer updates this week. Normal service next week!!
---

Mae Paul Lewis wedi dychwelyd at Port o'i glwb cartref yn Y Bermo. Roedd ar y fainc pnawn Sadwrn diwethaf, yn erbyn Bwcle, gan ddod ymlaen am yr hanner awr olaf. Chwaraewr tal ochr chwith yw Paul a gynrychiolodd Port mewn 13(+12) o gemau yn ei gyfnod blaenorol ar Y Traeth. Croeso Paul.

Paul Lewis has returned to Port from his home club of Barmouth. He was on the bench against Buckley Town on Saturday coming on for the last 30 minutes. Paul plays on the left side of midfield and in his previous spell at the Traeth made 13 (+12) appearances. Welcome back Paul.
---

Bydd y Tîm Datblygu Dan 19 yn chwarae eu gêm gynghrair gyntaf o'r tymor pnawn 'fory (Sul) yn erbyn Y Seintiau Newydd yn Neuadd y Parc gyda'r gic gyntaf am 2o'gloch.
Pob lwc i Sion Eifion a'i dîm yn eu tymor cyntaf yng Nghynghrair Dan 19 Uwch Gynghrair Cymru.

The U19s play their first WPL Development League game of the season tomorrow (Sunday) against The New Saints at the Venue, Parkhall with a 2pm kick off.
Best of luck to Siôn Eifion and the team in their first season at this level.
---

Wedi'r buddugoliaeth fawr y Sadwrn diwethaf, o 6-2 ar Barc Alyn Y Wyddgrug, aethpwyd ati i chwilio canlyniadau da y gorffennol yn y gêm gyntaf o'r tymor. Un cymharol ddiweddar oedd y fuddugoliaeth o 5-1 ar 12 Awst 2011 mewn gêm oddi cartref ar Lôn Talwrn, Llangefni. Roedd gan Jamie McDaid rhan bwysig yn y fuddugoliaeth honno hefyd gyda hatric yn cynnwys cic o'r smotyn. Sgorwyr y ddwy arall oedd Marcus Orlik a Rhys Roberts. Am ganlyniad da arall yng ngem gynta'r tymor rhaid mynd yn ôl i Awst 2000 pan gurwyd Dinbych o 4-1 oddi cartref, gyda Gareth Caughter yn sgorio hatric â Kevin Roberts efo'r llall. Edrych yn ôl ymhellach fyth cafwyd buddugoliaeth dda iawn yn nhymor 1995/96 -Uwch Gynghrair Cymru- dros Llanelli. 4-1 oedd y sgôr gyda Paul Whelan, David Evans, Geraint Jones a K Jones yn sgorio.

Last Saturday's excellent opening day 6-2 victory at Alyn Park over Mold Alex sent us looking up the records for previous opening day starts. The best recent start came in another away fixture at Talwrn Road, against Llangefni. This came on the 13 August 20011 with Port winning 5-1. Jamie McDaid had a big part to play in that win too, scoring a hat-trick which included a spot kick. The other goals came from Marcus Orlik and Rhys Roberts. For another good opening day win we have to look back to 19 August, 2000 with a 4-1 win over Denbigh Town. There was a Gareth Caughter hat-trick on that day and a goal from Kevin Roberts. Looking further back in time there was a good 4-1 away win at Llanelli in WPL season 1995/96, with Paul Whelan, David Evans, Geraint Jones and K Jones on the score sheet.
---

Yn dilyn y cychwyn gorau ers llawer blynyddoedd gyda'r fuddugoliaeth o 6-2 dros Y Wyddgrug mae disgwyliadau cefnogwyr wedi'u codi'n sylweddol. Bwcle fydd yn ymweld â'r Traeth pnawn Sadwrn a mae'r clwb o Sir Fflint wedi gweld cryn newid dros yr haf. Mae yna reolwr newydd, Ben Chamberlain, ac ymysg y chwaraewyr sydd wedi arwyddo mae'r ymosodwyr, Mike Cronshaw, y sgoriwr rheolaidd Dan Drasdauskas ac Asa Hamilton a dreuliodd y rhan fwyaf o'r tymor diwethaf ar y Traeth. Gêm gyfartal gafodd Bwcle y Sadwrn diwethaf yn erbyn Caergybi, a ni wastraffodd Asa unrhyw amser cyn sgorio ei gôl gyntaf i'w glwb newydd. Y tymor diwethaf torrodd Port ar eu rhediad gwael yn erbyn Bwcle gyda dwy fuddugoliaeth, a byddant yn chwilio am dri phwynt arall pnawn Sadwrn.
Wedi cychwyn braidd yn araf y penwythnos diwethaf, cryfhawyd fel roedd y gêm yn mynd yn ei blaen, gyda Julian a Jamie ar dân yn y blaen. Dewch lawr i gefnogi pnawn Sadwrn a codwch eich llais! C'mon Port!

Following the best start in years with a 6-2 win over Mold Alex last weekend Port have raised the bar of expectations in advance of the visit of Buckley Town to the Traeth. Buckley have undergone a summer of change with Ben Chamberlain coming in as their new manager. Among his new signings have been strikers Mike Cronshaw, regular goalscorer Dan Drasdauskas and of course Asa Hamilton who spent most of last season at the Traeth. Buckley started their season with a 1-1 home draw against a strong Holyhead Hotspur with Asa wasting no time in getting his first for his new club. Last season Port managed to finally lay the 'Buckley Bogey' achieving a double over the Flintshire club.
After a slow start last weekend Port really found their form as the game wore on, with Julian and Jamie on fire. Let's hope for some strong support on Saturday to cheer on Craig's strengthened squad and ensure another three points. C'mon Port!
---

Isod gwelir meddyliau Craig wrth edrych ymlaen at y tymor.

Here are Craig's thoughts as He looks ahead to the season.

Looking back to my 1st pre-season as Port manager and the difficulties I faced with building a new squad to where we are today I could not be much happier than I am. I have come a long way as a Manger in the short time I have been in charge and I am still learning everyday with the challenges that I face in the role. I think we are developing well and we are certainly on the right track as a club, we have recruited exceptionally well this season and I have managed to sign both quality young and experienced players, which means the squad is a lot more balanced than it ever has been under my management. Ultimately this is what I always hoped to achieve and to see things coming together as they are, is very exciting indeed.
Pre-season has felt like an age considering we started back late June, I have been really happy with how we have approached it and that the schedule we planned has been just about demanding enough for the players who are all fit and ready for our 1st and most important game of the campaign at Mold Saturday, it is important that we start strongly. We have had mixed results but, over all looking at how we have progressed and the players have played, there are far more positives than negatives. We have also trained well and the mood amongst the squad is great, we have built up a great team spirit and also fitness along with confidence which is high in the squad. We will be looking to not repeat our start to last season and put the defeat to Rhayader at home behind us but also learn from our mistakes! We will look to get off to a good start in Mold, it will be no easy game but we are as ready as we can be and I'm hoping for a positive result.
The new additions to the squad have been great along with the commitment from the players staying. The squad has really gelled over pre-season and that is key to any successful side, we have a togetherness before we get going and that will help in every 90mins that we play this season . Tomos Clarke, Dan Roberts, Iolo Hughes , Chris Jones , Yws Gwynedd, Cai Parry and Gareth Jones-Evans have really given us a boost Every individual brings something new to the squad on and off the field which is really important. The best thing I could have hoped for is that they'd fit right in and with every player it's as if they've been in the squad for a long time. We have some great characters now and I am hoping for good things this season from us .
It will not be easy as the CA is very strong but I am confident that we will hold our own against anyone and as long as we perform to our best we will be as tough as anyone else to beat .
Unfortunately Ceri James and Josh Davies are both absent through injury but will be back to training next week with a view of appearing back in a fortnight or so. The squad is all but finalised and as I said I am very happy with our strength in depth but there could be one maybe two more additions as the season gets underway but we will see. The most important thing is tomorrow's game and our focus will be on getting a good start .

COME ON PORT !
---

Pnawn Sadwrn bydd y tymor go iawn yn cychwyn gyda'r ymweliad a Parc Alyn, Y Wyddgrug. Yn y tymhorau diweddar mae gemau rhwng y ddau glwb wedi bod yn agos ac er i Port wneud y dwbl llynedd dim ond un gôl oedd yn gwahanu'r ddau ar y dau achlysur. Y tymor diwethaf gorffen yn 13eg wnaeth ond yn dal 5 pwynt yn glir o'r tri gwaelod. Mae yna rheolwr newydd ar Barc Alyn y tymor hwn gyda Kenny Irons yn cymryd drosodd wrth Sean Rogers. Mae Irons yn brofiadol iawn wedi chwarae'r broffesiynol dros Tranmere a Huddersfield. Bydd newid rheolwr yn siwr o arwain at dipyn o newidiadau yn y garfan.
Bydd yna newidiadau yng ngharfan Port hefyd gyda Craig Papirnyk yn cryfhau'r garfan gan ychwanegu profiad. Bydd cael tri o gyn chwaraewyr yn dychwelyd yn cryfhau canol cae ac mae wynebau ifanc newydd yn y cefn fydd yn cynyddu opsiynau i Craig. Bydd Port yn cychwyn y tymor wedi paratoi yn dda gyda sawl prawf anodd wedi bod.C'mon Port.

On Saturday Port start the season with a visit to Alyn Park, Mold. The games between the clubs have been tight affairs in recent seasons and though Port completed a double over the Flintshire club last season it was just the odd goal that separated the two clubs on both occasions. Our opponents on Saturday finished in 13th place last season but five points clear of the bottom three. There has been a change of manager at Alyn Park with the very experienced Kenny Irons taking over as manager from Sean Rogers. Irons is a very experienced former professional with Tranmere Rovers and Huddersfield Town. A change of manager will no doubt bring with it many changes in playing personnel.
The Port team will also show changes as manager Craig Papirnyk has moved to strengthen his squad and bring in more experience. The return of three former players will strengthen the midfield and the addition of strong young defenders will increase Craig's options at the back. Port will start well prepared after some tough tests in pre-season so let's hope for a flying start to the new season. C'mon Port!
---

Mae Asa Hamilton wedi penderfynu gadael y clwb gan ddweud heddiw, "Mae'n siom, roeddwn yn caru'r clwb ond mae'r pellter yn lladdfa, rwy'n gadael ar delerau da.Carwn ddiolch i CPD Porthmadog a Craig Papirnyk am y tymor diwethaf, bu'n pleser i chwarae i glwb grêt."
Rhaid diolch i Asa am ei ymdrechion dros y clwb, bob amser yn bodloni'r cefnogwyr gyda'i ymdrechion cant y cant a'i benderfyniad amlwg. Y tymor diwethaf chwaraeodd 16 (+2) o gemau gan sgorio 6 gôl. Pob dymuniad da iddo at y dyfodol.

Asa Hamilton has decided to leave the club, saying today "It is a shame, loved the club but distance is a killer, I left on really good terms.I would like to thank CPD Porthmadog and Craig Papirnyk for last season, been a pleasure playing for such a great club."
Asa has served the club well, always impressing supporters with his 100% efforts and his sheer determination for the cause. Last season he played 16 (+2) games scoring 6 goals. We wish him well in the future.
---

Gareth Jones Evans ydy'r trydydd chwaraewr i ddychwelyd i'r clwb yr haf yma gan ddillyn olion troed Chris Jones ac Ywain Gwynedd. Mae ei drosglwyddiad o glwb Caernarfon wedi'i gwblhau. Gadawodd Gareth Port yn 2012 i ymuno â Chaergybi. Ymunodd y chwaraewr canol cae dawnus â Port am y tro cyntaf o Bwllheli gan sefydlu ei hun yn chwaraewr allweddol gyda'i gyflymder, ei basio cywir a'i ergydion pwerus. Ond yn anffodus amharodd anaf hir dymor ar ei gyfnod ar Y Traeth ond yn ffit bellach gall gynnig y math o chwarae creadigol fydd yn ychwanegu safon i ganol cae Craig Papirnyk. Croeso 'nol Gareth.

Gareth Jones Evans became the third player to return to the club during the summer following the footsteps of Chris Jones and Ywain Gwynedd. His transfer from Caernarfon Town has now been completed. He initially left Port in 2012 to join Holyhead Hotspurs. The talented midfielder first joined Port from Pwllheli, establishing himself as a key player with his pace, accurate passing and cracking shots. His time at Port was then blighted by a lengthy injury but now fit again he can provide Craig Papirnyk with the kind of creative play which will add quality to the midfield. Welcome back Gareth!
---

Sicrhaodd tîm ifanc Sion Eifion fuddugoliaeth heno dros Waunfawr, sy'n chwarae yng Nghynghrair Gwynedd. Roedd y tîm Dan-19 2-1 ar y blaen ar yr hanner gan fynd ymlaen i guro o 3-2.
Pnawn Sul Awst 21 byddant yn teithio i Neuadd y Parc i chwarae TNS yn ei gem gyntaf yng Nghynghrair Datblygu Uwch Gynghrair Cymru.

Sion Eifion's young team recorded a victory tonight at the Traeth over Gwynedd League opponents, Waunfawr FC. The U19s, 2-1 up at the interval then went on to win by 3-2.
Sunday 21 August they travel to Parkhall to play TNS in their first WPL Development League fixture.
---

Bydd y garfan Datblygu Dan-19 yn parhau a'u paratoadau ar gyfer eu tymor cyntaf yng Nghynghrair Datblygu Uwch Gynghrair Cymru gyda gêm ar Y TRAETH nos yfory (nos FAWRTH) yn erbyn WAUNFAWR clwb yng Nghynghrair Gwynedd. Bydd y gic gyntaf am 7 o'r gloch.

Port U19 Development Squad continues its preparations for their first season in the WPL Development League with a friendly fixture TOMORROW NIGHT (Tuesday) against Gwynedd League club, WAUNFAWR. The game will be played at the TRAETH with a 7pm kick off.
---

Byddai'n dda gan y clwb glywed wrth busnesau neu unigolion sy'n dymuno noddi pêl ar gyfer y tymor nesaf. Y gost ydy £30 y gêm. Os fedrwch helpu neu yn dymuno fwy o wybodaeth cysylltwch a Dylan ar yr e-bost rees48wesla@gmail.com

The club are seeking Match Ball Sponsors for the coming season. If you are a business or an individual and think you can help or require more information then get in touch with Dylan via e-mail at rees48wesla@gmail.com
The cost is £30 a match.
---

Yn ystod yr wythnos nesaf bydd Port yn chwarae dwy gêm arall cyn fydd y tymor go-iawn yn cychwyn. Mae'r ddwy gêm yn rhai anodd yn erbyn gwrthwynebwyr o Uwch Gynghrair Cymru. Bydd y gyntaf oddi cartref yn Nantporth yn erbyn Bangor nos Fawrth. Yn y gêm cyn dymor llynedd cafodd Port fuddugoliaeth dda, ond ers hynny bu newidiadau sylweddol yng nghlwb Bangor. Mae yna berchnogion newydd sef consortiwm o wyr busnes o Sir Gaer, ac yn dilyn hyn mae yna newid rheolwr i ddod. Eisoes mae'r rheolwr profiadol Nev Powell wedi colli ei swydd ond hyd yma nid oes enw newydd mewn lle ar Nantporth. Ond efallai y gwelwn apwyntiad cyn nos Fawrth! Yn barod mae yna wynebau newydd yn y tîm ac fydd y gwrthwynebwyr nos Fawrth yn wahanol iawn i'r un 12 mis yn ôl. Bydd y gêm yn brawf anodd ond yn baratoad da.
Y gêm cyn dymor olaf, fydd honno ar y Traeth pnawn Sadwrn, unwaith eto yn erbyn gwrthwynebwyr o UGC. Mae'n deg dweud mai Llandudno, yn eu tymor cyntaf ers dyrchafiad, achosodd y sioc fwyaf o'r tymor gyda'u perfformiad yn sicrhau y trydydd safle yn y tabl a hefyd yn ennill y cyfle i chwarae yn Ewrop. Edrychwn ymlaen at groesawu tîm Alan Morgan yn ôl i'r Traeth. Mae'r rheolwr wedi adeiladu tîm cryf sy'n chwarae pêl-droed cyffrous. Bydd y gêm hon yn cwblhau y paratoadau at y tymor newydd a gobeithio yn rhoi gêm ddeniadol i'r cefnogwyr.
Mae gêm pnawn Sadwrn, wedi'i threfnu ar adeg ymweliad ein cyfeillion y 'Pathfinders' a'u gwersyll blynyddol yng Nghricieth. Felly bydd yna gefnogaeth niferus, brwdfrydig a swnllyd ar gyfer y gêm! Hefyd fydd cwpan cyntaf y tymor ar gael i gystadlu amdano, sef Cwpan y Pathfinders. Edrychwn ymlaen yn fawr at groesawu'r pobl ifanc ardderchog yma i'r Traeth. Felly dowch i'r Traeth ar gyfer yr achlysur arbennig. Amdani Port!

Next week Port have two more pre-season fixtures before the season starts in earnest. Both are difficult and testing games against WPL opposition. The first of these will be away to Bangor City on Tuesday evening at Nantporth. Last season Port gained a good pre-season win at the same venue but since then there have been numerous changes at the Bangor club. There has been a change of ownership at the club with a Cheshire based consortium taking over the club. As so often happens with takeovers it brings with it a change of manager and long serving boss Nev Powell is being replaced. There has been no new appointment yet and whether there will be before Tuesday we will have to wait and see. There have already been several new signings and the team Port face on Tuesday will be a very different one to that of 12 months ago. But it is certain the game will provide a stiff pre-season testing.
The final pre-season game, once again against WPL opposition, is at home to Llandudno on Saturday. It is fair to say that the coast club were the surprise package of last season's WPL. In their first season following promotion, they not only finished in 3rd spot but also earned European qualification. Manager Alan Morgan has built up a strong team playing some very attractive attacking football. This will provide an excellent final build up to the new season and hopefully an entertaining game for our supporters.
This is also the game set to coincide with the annual visit of our friends the Pathfinders to Cricieth. So we can expect a really good, enthusiastic turnout with a noise level some decibels higher than usual!! There will also be the first trophy of the season to play for – The Pathfinders Cup. We look forward to giving these excellent young people the usual warm Traeth welcome. So make your way to the Traeth on Saturday! C'mon Port!
---

Y rhifau lwcus yn Tote mis Gorffennaf oedd 06 a 40. Roedd un enillydd sef Liz Murray, Porthmadog yn derbyn gwobr o £618. Bydd rhaid gwneud unrhyw gais pellach erbyn 8 y.h. nos Wener, 5ed Awst. Bydd y rhifau ar gyfer Tote mis Awst yn cael eu tynnu nos Wener 26 ain, yn sesiwn Bingo wythnosol Clwb Cymdeithasol, Clwb Pêl-Droed Porthmadog yn Y Ganolfan. Amlenni Tote ar gael o Kaleidoscope, Y Ganolfan, Clwb Pêl-Droed Porthmadog neu Dylan 07900512345.

The winning numbers in the Porthmadog Football Social Club monthly Tote for July were 06 and 40. Subject to confirmation there was one winner, Liz Murray, Porthmadog winning a prize of £618. Any further claims must be made by 8pm on Friday 5 August. The August Tote will be drawn on Friday 26th at the weekly Porthmadog F C Social Club Bingo held at Y Ganolfan. Tote envelopes available from Kaleidoscope, Y Ganolfan, Porthmadog F C Clubhouse or Dylan 07900512345.
---

Dros y ddwy flynedd ddiwethaf bu Port yn ymweld â Ty Brith yn ystod y cyfnod cyn dymor, a'r tro yma caiff Port y cyfle i groesawu Carno i'r Traeth pnawn Sadwrn. Bydd Carno yn dod yma yn dilyn tymor da iawn yn ystod 2015/16 gan orffen yn y trydydd safle, yng Nghynghrair Spar y Canolbarth, tu ôl i Trefyclo a'r pencampwyr Penrhyncoch. Yn ogystal enillodd Carno Gwpan y Canolbarth, yn curo Cegidfa yn y ffeinal gyda chiciau o'r smotyn, a hefyd cyrraedd 8 olaf Tlws y Gymdeithas Bêl-droed. Felly eleni bydd y clwb o dan ei rheolwr Jonathan Evans yn un o'r ffefrynnau i ennill dyrchafiad i Gynghrair Huws Gray a phob lwc iddynt.

During our previous two pre-seasons we visited Ty Brith Carno for friendlies and on Saturday we will be returning the compliment with our friends from mid-Wales visiting the Traeth. Carno come on the back of an excellent season in 2015/16, finishing in third place behind Knighton and the champions Penrhyncoch in the Spar Mid Wales League and winning the Central Wales defeating Guilsfield in the final on penalties. They also reached the quarter finals of the FAW Trophy. They will therefore be among the favourites for promotion to the Huws Gray Alliance this season and we wish them luck in their efforts under manager Jonathan Evans.
---

Bydd y tymor newydd yn gweld Port, am tro cyntaf, â tîm Dan 19 yng Nghynghrair Datblygu Uwch Gynghrair Cymru (UGC). Bydd y tîm yn chwarae yn adran y gogledd, cynghrair o 15 o glybiau ac enillwyr llynedd oedd Bangor gyda TNS yn yr ail safle. Bydd y clybiau yn y gynghrair hon a'u timau cyntaf yn UGC neu yng Nghynghrair Huws Gray. Bydd y gynghrair yn dipyn o her ond bydd yn cwblhau'r cyswllt rhwng yr Academi a'r tîm cyntaf. Yn arwain y clwb yn y tymor newydd fydd y Prif Hyfforddwr Sion Eifion gyda Danny Bell yn cynorthwyo.
Wrth gyflwyno'r rhestr gemau am 2016/17 dywedodd Gwyn Derfel, ysgrifennydd UGC, "Hoffwn estyn groeso swyddogol i Borthmadog ac 'rwy'n siwr y byddwch (y clybiau eraill) yn cynnig pob cymorth iddynt yn ystod eu tymor cyntaf gyda ni." Mae'r rhestr wedi rhoi gêm anodd i gychwyn sef ymweliad a Croesoswallt i chwarae TNS. Ar ôl hyn bydd 4 o'r 5 gêm nesaf adref. Dyma'r rhestr gemau cychwynnol:
21 Awst TNS (oddi cartref)
28 Awst Llandudno (gartref)
04 Medi Y Drenewydd (gartref)
11 Medi Derwyddon Cefn (gartref)
18 Medi Fflint (oddi cartref)
25 Medi Cei Conna (gartref)
Pob lwc i Siôn, Danny a'r hogiau

This coming season will see Port, for the first time, entering a team in the Welsh Premier Development League at U19 level. They will be in the northern section of a league comprising of 15 clubs won last season by Bangor City with TNS the runners-up. The League will be composed of the U19 teams of WPL and HGA clubs. It will be a very testing league but completes the link between our Academy and first team. The head coach of the U19s will be Sion Eifion and Danny Bell will be assisting him.
The Welsh Premier secretary, Gwyn Derfel, announcing the fixtures for the season said, "I'm sure that you'll join me in welcoming Porthmadog to the League and I'm confident that you'll all co-operate with them to help them in their first season with us."
The fixture list has thrown up a difficult start for our U19s with a visit to Oswestry to take on the runners-up TNS but following this three of the next four games will be at home.
The early season fixtures are as follows:
21 August TNS (a)
28 August Llandudno (h)
04 September Newtown (h)
11 September Cefn Druids (h)
18 September Flint (a)
25 September Connah's Quay (h)
Best of luck to Siôn, Danny and the lads.
---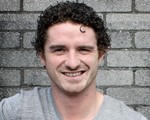 Roedd Craig Papirnyk yn reolwr hapus iawn neithiwr wrth weld ei dîm yn perfformio ac yn datblygu ar y cae ond yn fwy arwyddocaol fyth, roedd wedi rhwydo'r chwaraewr pêl-droed, sydd hefyd yn gerddor a chanwr, Yws Gwynedd. Wedi cael blwyddyn allan o'r gêm, yn dilyn gadael yr Oval, bydd Yws yn dychwelyd i'r Traeth.
Wrth wneud y cyhoeddiad neithiwr dywedodd Craig, " Rwy'n eithriadol o falch i gyhoeddi fod Yws Gwynedd wedi arwyddo heno. O'r diwedd rwyf wedi sicrhau ei lofnod ar ôl ymdrechu i wneud am dymor neu ddau.
"Rwy'n adnabod Yws ers fy nyddiau yn chwarae mewn pêl-droed ieuenctid ac wedi edmygu y ffordd mae'n chwarae, yn llawn ynni, yn cau chwaraewyr lawr mor sydyn ac yn arwain y rhai sydd o'i gwmpas ar y cae. Mae ei brofiad a'i gymeriad eisoes yn ddylanwad ar y chwaraewyr ifanc yn y garfan.
"Mae wedi gweithio'n galed yn ystod y cyfnod cyn dymor ac wedi creu cryn argraff yn y cyfnodau a chwaraeodd yn erbyn Llangefni, Aber a Wrecsam. Bydd yn ein cryfhau yn y canol gan ddod a rhywbeth newydd i'r garfan. Croeso 'nol Yws!

Craig Papirnyk was a very happy manager last night with both the performance of his developing team and perhaps even more significantly that he had finally netted the footballer, musician, singer Ywain Gwynedd. After a year out of football after leaving the Oval Yws will be returning to the Traeth.
Announcing that Ywain was back manager Craig Papirnyk said, " I'm delighted to have signed Yws Gwynedd tonight. I have been pursuing him over the past couple of seasons and I have now finally managed to secure his signature!
"I have known Yws since my junior playing days and have always admired the way he plays! Yws plays with a high intensity, he is energetic and leads those around him. His experience and character is already rubbing off onto the younger players in the squad.
"He has been working hard through pre-season and has impressed immensely during the minutes he has picked up at Llangefni, Aber and Wrexham. He will certainly strengthen us centrally and bring something new to our squad. Welcome back to Port Yws!
---

Sylwer fydd y gêm yn erbyn tîm Wrecsam nos yfory (26 Gorffennaf) yn cychwyn am 7 o'r gloch. Ymddiheuriadau am y wybodaeth hwyr ond dim ond heddiw (Llun) derbyniwyd y cais am y newid. Lledwch y neges -diolch.

Tomorrow night's game (Tuesday, 26 July) against a Wrexham FC XI will now kick off at 7pm. Apologies for the late announcement but request for the change was only received today (Monday). Spread the news as widely as possible.
---

Yn dilyn gêm galed yn erbyn Aberystwyth bydd Port yn parhau â'u paratoadau i'r tymor pan fydd clwb Wrecsam yn ymweld â'r Traeth nos Fawrth. Mae cefnogwyr Port yn edrych ymlaen yn fawr at ymweliad y clwb sy'n chwarae yng Nghynghrair Genedlaethol Lloegr, a hwn fydd eu tro cyntaf ar Y Traeth ers 17 Gorffennaf 2002. Ar y noson honno sicrhaodd tîm cryf Wrecsam, yn cynnwys Lee Trundle, Brian Carey, Wayne Phillips Carlos Edwards a Lee Jones, fuddugoliaeth gyfforddus. Gobeithio cawn weld yr hogyn lleol Leo Smith yng ngharfan yr ymwelwyr at nos Fawrth.
Bu'n gyfnod cyn dymor rhyfedd i Wrecsam gan iddynt fethu trefnu'r gemau deniadol arferol yn erbyn gwrthwynebwyr fel Everton neu Lerpwl oherwydd y gwaith ar y Cae Ras. Yr unig gemau a gafwyd yn erbyn clybiau o Gynghrair Lloegr oedd y ddwy ar gaeau ymarfer yn erbyn Nottingham Forest a Bury. Ond mae'r rhwystrau yma wedi bod yn fonws i glybiau'r gogledd sydd wedi cael y pleser o groesawu'r clwb proffesiynol i'w caeau lleol. Erbyn diwedd mis Gorffennaf fydd Wrecsam wedi chwarae naw o gemau cyfeillgar ac hyd yma yn aros yn ddiguro! Yn eu gêm ddiwethaf sef nos Wener yn erbyn Gresffordd roedd angen gôl hwyr i sicrhau buddugoliaeth o 1-0.
Bydd y gêm yn brawf mawr ar garfan Craig Papirnyk ac yn un fydd y chwaraewyr yn edrych ymlaen ato'n fawr, gan ymestyn ymhellach y paratoadau ar gyfer tymor newydd un a allai fod yn diddorol iawn. Cyn i'r tymor gychwyn bydd yna gemau pellach ar y Traeth yn erbyn Carno a Llandudno a hefyd ymweliad â Bangor.

Following on from the tough fixture against Aberystwyth, Port continue their testing build-up to the new season next Tuesday evening when Wrexham FC will visit the Traeth. Port supporters will be looking forward to the visit of the Vanarama National League club as it will be their first time at the Traeth since 17 July 2002. On that evening the very strong Wrexham team, which included Lee Trundle, Brian Carey, Wayne Phillips Carlos Edwards and Lee Jones, ran out comfortable winners. Hopefully we'll see local boy Leo Smith included in the Wrexham squad for Tuesday.
This pre-season, with the Racecourse out of commission, Wrexham have been restricted in their arrangements for pre-season fixtures with no attractive home fixtures against the likes of Liverpool and Everton. But that has been to the great benefit of clubs across the north of Wales who have had the pleasure of welcoming a professional club to their local grounds. In all Wrexham will play nine pre-season friendlies during the month of July and to date they remain unbeaten. In their last fixture on Friday they beat Gresford 1-0 thanks to a late own goal. Their only games against Football League opposition have been the training ground games against Nottingham Forest and Bury.
This will be a great test for Craig Papirnyk's squad and one which they will all really look forward to as they continue to build up for what could be an interesting HGA season. There are still further tests ahead with home games against Carno and Llandudno together with a visit to Bangor.
---

Pnawn Sadwrn, byddwn yn croesawu Matthew Bishop cyn hyfforddwr Port yn ôl i'r Traeth gyda'i glwb newydd. Bu nifer o newidiadau yng Nghoedlan y Parc dros yr haf gyda dau o'u chwaraewyr profiadol, Chris Venables a Stuart Jones yn symud i'r Bala. Ond er hyn mae sawl un o'r hen wynebau, fel Luke Sherbon, Geoff Kellaway a Cledan Davies, yn aros. Bydd yna wynebau newydd gyda'r is-reolwr newydd Wayne Jones yn dod a phedwar chwaraewr newydd efo fo o Hwlffordd.
Mae Aber wedi cychwyn y cyfnod cyn-dymor yn gryf gan guro Caernarfon y Sadwrn diwethaf o 2-1 a dilyn hyn gyda buddugoliaeth o 4-0 yng Nghaersws. Mae'n amlwg felly fydd y gêm gartref gyntaf o'r cyfnod cyn-dymor hwn yn brawf anodd ond bydd Port yn edrych ymlaen i'r prawf yn erbyn gwrthwynebwyr o'r Uwch Gynghrair.
Nid y garfan yn unig sy'n newid yn Aber ond y cae ei hun gan fod y clwb yn gosod cae 3G ar Goedlan y Parc a fydd hwn yn barod erbyn mis Hydref.
Dewch i gefnogi'r hogiau pnawn Sadwrn. C'mon Port.

On Saturday we welcome former Port coach Matthew Bishop back to the Traeth together with his new charges. There have been many changes at Park Avenue over the summer with experienced club stalwarts Chris Venables and Stuart Jones moving to Bala. But many of the old faces who have served the Park Avenue club well; Luke Sherbon, Geoff Kellaway and Cledan Davies remain, while the Seasiders new assistant manager Wayne Jones has brought with him four new signings from his former club at Haverfordwest.
Aber have started their pre-season strongly with a 2-1 win over Caernarfon last Saturday and a 4-0 win at Caersws on Wednesday. It goes without saying that Port face a stiff test in their first home fixture of pre-season but will relish pitting their skills against strong WPL opposition.
Not only are the on pitch personnel changing at Aber but the pitch itself, and by October Park Avenue will have a 3G pitch.
Show your support on Saturday. C'mon Port.
---

Yn dilyn llwyddiant yr Ysgolion Pêl-droed Hanner Tymor bydd Pêl-droed yn y Gymuned CPD Port yn trefnu nifer o sesiynau yn ystod gwyliau'r haf.
I archebu lle ffoniwch 07974 033 552. Cofiwch fod y llefydd yn llanw'n gyflym!
Cynhelir yr hyfforddiant yn y safleoedd isod:
Dydd Llun 15 Awst a Llun 22 Awst 9.45am – 12pm
Y Traeth Porthmadog LL49 9PP
Dydd Mawrth 2 Awst a Mawrth 9 Awst 9.45am – 12pm
Clwb Chwaraeon Eifl Newydd Pwllheli LL53 5TH
Dydd Mercher 17 Awst a Dydd Mercher 24 Awst 9.45 – 12pm
Canolfan Hamdden Glan Wnion Dolgellau LL40 1LH
Dydd Iau 4 Awst a Dydd Iau 11 Awst 9.45am – 12pm
Canolfan Hamdden Bro Dysynni Tywyn LL36 9AE

Following the success of the Half term Soccer Schools CPD Port in the Community will be organising further sessions during the Summer Holidays.
To book your place phone 07974 033 552 Note that places are filling up quickly!
The summer schools will be held in the following centres:
Monday 15 August & Monday 22 August 9.45am – 12am
Y Traeth Porthmadog LL49 9PP
Tuesday 2 August & Tuesday 9 August 9.45am – 12pm
Eifl Newydd Sports Club Pwllheli LL53 5TH
Wednesday 17 August & Wednesday 24 August 9.45am – 12pm
Glan Wnion Leisure Centre Dolgellau LL40 1LH
Thursday 3 August & Thursday 11 August 9.45am – 12pm
Bro Dysynni Leisure Centre, Tywyn LL36 9AE
---

Mae gwefan yr Academi yn ôl a cewch hyd iddo yma Bydd yn cynnwys yr holl newyddion am yr Academi gan gynnwys y wybodaeth am y tîm Dan 19 newydd sydd yn cael eu reoli gan Sion Eifion ac yn cymryd lle yr Ail-dîm yng Nghynghrair Ail Dimau y Welsh Alliance.
Gellir hefyd gyrraedd gwefan yr Academi drwy wasgu 'Academi' yn y fwydlen ar y wefan hon.

The Academy website has been revived and can be found on here. It will contain all news of the Academy and will include information on the U19s, managed by Sion Eirian, who will be replacing the Reserves and playing in the Welsh Alliance Reserve League.
You can also reach the Academy website by selecting Academy from the menu in this website.
---

Bydd Iwan Lewis ddim yn dychwelyd i'r Traeth y tymor hwn. Mae wedi penderfynu ail ymuno â Chaersws. Treuliodd ddau dymor gyda Port gan chwarae 54 (+4) o gemau gan sgorio 5 gôl. Dymuna Port yn dda iddo i'r dyfodol gan ddiolch iddo am ei ymroddiad a'i ymdrechion dros y clwb.

As reported midfielder Iwan Lewis will not be returning to the club for the season ahead having decided to return to his former club at Caersws. He spent two seasons at the Traeth playing 54 (+4) games and scoring 5 goals. The club wishes him well in the future and gives thanks for his efforts and commitment.
---

Roedd Dylan Rees, Swyddog Marchnata'r clwb, yn hapus iawn heddiw wrth iddo gyhoeddi fod y ddau prif noddwyr llynedd, sef AGWEDDAU ERYRI Cyf. a RHEILFFORDD FFESTINIOG ac ERYRI, yn mynd i barhau a'u nawdd hael i dymor 2016/17.
Meddai Dylan, "Braf ydy cadw'r cysylltiad gyda dau gwmni lleol mor amlwg a llwyddiannus. Carwn ddiolch o galon i'r ddau gwmni am eu haelioni eto y tymor hwn. Diolch i Andrew Kime am noddi'r clwb drwy ei brif gwmni Agweddau Eryri sydd wedi'i leoli yng Nghricieth a hefyd ei fusnesau eraill yn ORIEL CASTELL, EIFION STORES a ROOTS, i gyd yng Nghricieth.
"Diolch yn fawr hefyd i Clare Britton yn RHEILFFORDD FFESTINIOG ac ERYRI am ei cydweithrediad parod i sicrhau fod y trefniadau yn c ael eu cwblhau mor hwylus.

Marketing Officer Dylan Rees was delighted to announce today that the FFESTINOG and WELSH HIGHLAND RAILWAY, together with ASPECTS of SNOWDONIA Ltd, will continue their generous joint sponsorship of the club.
Dylan said, "It is great to continue the relationship with two highly successful Iocal companies. I wish to thank both companies for their generosity. I'd like to thank Clare Britton, at FFESTINIOG RAILWAY for her co-operation in ensuring that the arrangements were completed, and Andrew Kime, for once again sponsoring the club through his Cricieth based main company ASPECTS of SNOWDONIA and his other businesses at CASTLE GALLERY, EIFION STORES and ROOTS, also based in Cricieth.
Andrew Kime in addition to his sponsorship of the club is a regular supporter at the Traeth and his photography can be seen in both the Match Programme and on the website.
---

Mae'r gwaith ar yr estyniad ir clwb cymdeithasol yn mynd rhagddo yn dda iawn a disgwylir ei gwblhau cyn diwedd y mis. Yn y cyfamser mae Coleg Meirion Dwyfor wedi cynnwys y ganolfan sgiliau fel lleoliad ar gyfer nifer o gyrsiau yn ei raglen addysg yn y gymuned dros y gaeaf. Bydd y rhain yn dechrau ar y 12 o Fedi a gobeithir cyhoeddi y rhaglen lawn ar y wefan hon yn fuan ac fe all unrhyw un sydd a diddordeb sicrhau lle ar y cyrsiau.
Mae cynlluniau ar y gweill hefyd gan Cymdeithas Addysg y Gweithwyr, mewn cydweithrediad ag adran Pêl-droed yn y Gymuned y clwb, i drefnu cwrs yn seiliedig ar hyfforddi pêl-droed ar gyfer y di-waith. Bydd yn helpu gwella eu sgiliau a chynyddu eu gobaith o gael gwaith. I gael rhagor o wybodaeth, cliciwch yma i weld y ffleiar.


Work on the extension to the Clubhouse is progressing well and is estimated to be completed by the end of this month. In the meantime Coleg Meirion Dwyfor, the local tertiary college, has included the skills centre as a venue for some of its education in the community courses over the winter months, starting on the 12th of September. The full list will be displayed on this website soon, when interested parties can book their place on the courses.
A partnership has also been established between the Workers Education Association and the Club's Football in the Community department and they are currently developing a football related training project for the unemployed. The course will help them develop their skills and increase their chances if securing employment. For further details click here to see the flyer.
---

Mae'r Academi wedi gwneud apwyntiad allweddol gyda Darren Vaughan yn derbyn rôl y Gweinyddwr Academi. Estynnwn groeso cynnes i Darren sydd hefyd yn Gadeirydd presennol Cynghrair Llyn ac Eifionydd.
Am fwy o fanylion ewch i wefan yr Academi.

The Academy has made a key appointment, with Darren Vaughan accepting the role of Academy Administrator. We extend a warm welcome to Darren who is also the current Chair of the Llyn and Eifionydd League.
For further details check out the Academy website
---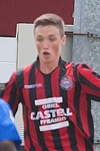 Mae Craig wedi ychwanegu dau enw newydd at ei garfan, gyda un yn penderfynu gadael y clwb.
Yn ymuno â Port mae'r amddiffynnwr canol Daniel Roberts a'r chwaraewr ochr chwith Cai Parry. Yn gadael mae Iwan Lewis sydd wedi penderfynu dychwelyd i Gaersws, gan ddweud ei fod yn teimlo fod hwn y symudiad iawn iddo.
Meddai Craig, "Mae Dan wedi creu argraff dda yn y ddwy gêm a gafodd inni. Mae'n ifanc ond yn dangos cryn aeddfedrwydd. Mae'n dal ac yn gryf, yn chwaraewr deallus, yn defnyddio'r ddwy droed a ganddo allu technegol da iawn. Rwy'n falch iawn ei fod wedi arwyddo inni ac mae'n un i gadw llygad arno i'r dyfodol. Bu Dan efo Wrecsam yn flaenorol.
"Yn ogystal mae un yn dychwelyd ,sef Cai Parry a fu yn ein Academi . Creodd Cai, hefyd, argraff dda yn y ddwy gêm cyn dymor. Mae'n chwaraewr ochr chwith, gyda troed chwith ardderchog. Wrth rhedeg efo'r bêl mae'n gyflym ac yn gryf ac, am chwaraewr ifanc, yn hunan feddiannol. Fel Dan mae'n un i gadw llygad arno. Cafodd brofiad diweddar yn y Welsh Alliance gyda Llanrug a chynt treuliodd ddwy flynedd ar ysgoloriaeth yn Cei Conna.
"Croeso i'r Traeth hogiau! Dymuniadau gorau hefyd i Iwan."

Craig has added two new names to his squad and one of last year's squad has decided to leave the club.
Arriving at the Traeth are central defender Daniel Roberts and left sided player Cai Parry. Leaving the club is Iwan Lewis, who has made the decision to return to his former club, Caersws stating that he felt it was the right move for him.
"Dan has really impressed in the two games he has played, said Craig, he is a young player but plays with real maturity. He is tall, strong and an intelligent footballer with great technical ability who can play with both feet. He is a good signing for us and is definitely one to watch. I am delighted he has signed and I am looking forward to working with him. Dan was previously at Wrexham FC.
"Also returning to the Traeth at senior level is Cai Parry who played for our Academy sides. Cai has also impressed immensely during the two pre-season games, a left sided player, who has a lovely left foot. His pace and strength running with the ball are strong traits for any wide player and he is composed for a young man. Like Dan is one to watch, I am looking forward to seeing him develop with us. He has had senior experience with Llanrug in the Welsh Alliance and also spent time at Connah's Quay over the past 2 years on a scholarship.
"Welcome to the Traeth lads! I also wish Iwan all the best for the future."
---

Un o gemau bythgofiadwy fy mhlentyndod oedd honno ar y Traeth rhwng Port a Chroesoswallt yn 1956 yn wyth olaf Cwpan Cymru, yr un flwyddyn yr enillodd Port Cwpan Amatur Cymru a Gogledd Cymru. Gem gyfartal oedd y gyntaf yn Croesoswallt, os cofiaf yn iawn 3-3. Cynhaliwyd yr ail chwarae ar brynhawn Mercher ar y Traeth. 'Roedd torf o dros 3,000, cannoedd ohonynt yn blant ysgol fel yfi oedd wedi cael gwyliau annisgwyl. Er i Port bwyso am mwyafrif o'r gem, a'r diweddar Glyn Owen yn taro'r bar yn y munudau olaf gyda ergyd rymus o 30 llath, 0-0 oedd y canlyniad. Yn ol a ni felly i Groesoswallt ac yn anffodus colli, dwi'n meddwl o 3-2. Ar y pryd 'roedd Croesoswallt yn chwarae mewn un o Gynghreiriau Lloegr a oedd o uwch safon na Chynghrair Gogledd Cymru. Am y tro cyntaf yn ei hanes 'roedd y Clwb o fewn un gem o rownd cynderfynol Cwpan Cymru a hynny am y tro cyntaf. A chofiwch bod timau cyntaf Wrecsam, Abertawe, Caerdydd, Casnewydd, Rhyl a Fangor yn cystadlu yn y gwpan yr adeg honno Camp aruthrol felly gan hogia Port!
Deg mlynedd wedyn yng nghanol y chwedegau ymwelodd tîm Mel Charles a Chroesoswallt. Tîm oedd hwn o gyn chwaraewyr proffesiynol dawnus a hogia talentog lleol. Cwpan Cymru eto, ond un o'r rowndiau cynnar y gystadleuaeth. 1-6 oedd y canlyniad gyda'r ymosodwr dawnus Colin Gwynneth yn sgorio pedair ar gae mwdlyd dros ben.

One of the most unforgettable matches I witnessed at the Traeth during my childhood was a Welsh Cup Quarter Final replay between Port and Oswestry in 1956; the year Port did the double winning both the North Wales and Welsh Amateur Cup. The first match just over the border had resulted in a draw. I think it was 3-3 but not sure. The replay was held on a Wednesday afternoon at the Traeth with over 3,000 in attendance, hundreds of those young schoolchildren like myself who had been given a surprise holiday! Despite Port pressure throughout the match, and a thundering shot from the late Glyn Owen that rattled the crossbar in the dying moments, the final result was 0-0. The 2nd replay was held at Oswestry and unfortunately Port bowed out. I think we lost 3-2. At the time Oswestry were playing in the English pyramid at a level much higher than the old Welsh League North. For the first and only time in its history to date, Port had been one game away from the Welsh Cup semi final. And remember that at that time the first teams of Cardiff, Swansea, Wrexham, Newport, Rhyl and Bangor were involved in the Welsh Cup. Quite an achievement, therefore, for the famous Port amateurs!
Ten years later and Mel Charles' famous mid 60's side, containing a mix of ex-pros and talented locals, were visitors at Oswestry in one of the earlier rounds of the Welsh Cup this time. The result was an emphatic 1-6 for the visitors with talented and prolific striker Colin Gwyneth netting four times on a very muddy field.

Dyddiau da!
Dafydd Wyn Jones
---

Bydd Port yn croesi'r ffin i Sir Amwythig ar gyfer y drydedd o'r gemau cyfeillgar cyn dymor. Y gwrthwynebwyr fydd FC Oswestry Town yng Nghroesoswallt. Chwaraeir y gêm yn Neuadd y Parc y cae 3G sydd yn gartref i'r Seintiau Newydd. Sylwer fod y gic gyntaf am 5 o'r gloch.
Cafodd y clwb o Groesoswallt dymor arbennig y tymor diwethaf yn ennill eu cynghrair yn sir Amwythig ac hefyd yn cwblhau'r dwbl drwy ennill y Gwpan. Hefyd enillwyd Cwpan Sir Amwythig a Cwpan Ethelston. O ganlyniad i'r tymor llwyddiannus hwn mae'r clwb wedi cael eu derbyn i Gynghrair Gogledd Orllewin Lloegr ar gyfer tymor 2016/17. Bydd hyn yn golygu dipyn fwy o deothio gyda ymweliadau a threfi fel Caerliwelydd a Barrow.
Bu'r clwb ar un adeg yn chwarae ym mhyramid Cymru ac yn rhannu'r un gynghrair –Y Cymru Alliance- a Port.

For their third pre-season friendly, on Saturday, Port will cross the border to Shropshire to take on FC Oswestry. The game will be played on the 3G pitch at The Venue, Park Hall which is the home of The New Saints. Supporters should note the kick off time of 5pm.
Last season FC Oswestry Town played in the Shropshire based Mercian League where they achieved the League and Cup double, also going on to win Shropshire Challenge Cup and the Ethelston Cup. This highly successful season has lead to the club being accepted into the North West Counties League in England for season 2016/17. This will involve the club in considerably more travel to towns such as Carlisle and Barrow-in-Furness.
In a previous existence as Oswestry Town –without the FC- they played in the Welsh Pyramid where for a time they were in the same Cymru Alliance League as Port.
---

Cewch sylwadau Craig Papirnyk am y gêm yn Llangefni ddoe drwy wasgu 'Adroddiadau' yn y fwydlen ar y chwith.

You can find Craig Papirnyk's comments on yesterday's game at Llangefni by pressing 'Reports' in the Menu.
---

Bydd Port yn chwarae eu hail gêm cyn dymor pnawn yfory yn Llangefni. Methodd y clwb o Fôn sicrhau dyrchafiad o'r Welsh Alliance y tymor diwethaf a hynny o drwch blewyn. Felly byddant yn paratoi i lwyddo y tro yma, a dychwelyd i Gynghrair Huws Gray. Felly bydd yn brawf da i garfan Craig Papirnyk wrth iddynt barhau a'u paratoadau at y tymor newydd.
Bydd y gic gyntaf a 2.30pm.

Port will play their second pre-season friendly tomorrow at Llangefni. The home club only narrowly missed out on promotion from the Welsh Alliance last season, so will be preparing to put things right this time round, and achieve their goal of a return to the Huws Gray Alliance. The game should provide a good test for Craig Papirnyk's squad as they continue their preparations
The game will kick off at 2.30pm
---

Cychwynnodd y tymor gyda gêm gyfeillgar yn Llandyrnog neithiwr. Cafwyd buddugoliaeth o 5-0 ac isod gweler sylwadau'r rheolwr Craig Papirnyk am y gêm.

Port enjoyed a good workout at Llandyrnog last night recording a 5-0 win and below are manager Craig Papirnyk's comments on the game.

We recorded a 5-0 victory at Llandyrnog last night , Asa Hamilton from the spot , Iddon Price , Cai Jones and a Jamie McDaid double with the goals.
The game was fairly contested throughout with Port controlling large parts of it. Llandyrnog worked hard and kept going until the end, coming close on a few occasions to score with the nearest effort hitting the cross bar. We could've extended our lead on numerous occasions in the second half, but for some great goalkeeping and some brave defending which kept us to just one goal with the other 4 all coming in the opening half.
Asa took his penalty well after winning it himself, Iddon scored a great individual goal running from centre half playing a one two with Cai and running clear through to finish calmly , Cai then netted with a neat finish from the angle and Jamie scored a delightful left foot curling shot from outside the area which planted into the top corner. Jamie then finished the scoring with another neat finish well under the advancing keeper after some good build up play from the team.
Overall a very good workout for the lads, some really good individual performances and as a team we looked strong throughout the game, With a number of senior players away there is also a lot more still to come!
It was great to get the opening game out of the way and now we will continue to work hard, building momentum and fitness in our preparation for the start of the league campaign in August.
Starting X1 Ceirion Hall, Gwydion Ifan, Daniel Roberts, Iddon Price, Tomos Clarke, Cai Parry, Ceri James, Gruff Williams, Jamie McDaid, Cai Jones, Asa Hamilton.
Subs: Iwan Lewis, Josh Davies, Aron Burrough, Sion Parry, Craig Papirnyk.
---

Mae Academi CPD Porthmadog yn edrych i apwyntio unigolyn brwdfrydig fel Gweinyddwr.
Bydd y swydd yn un gwirfoddol ond telir costau. Bydd y gwaith yn golygu dim mwy na 5 awr yr wythnos ar adegau fydd yn siwtio'r person fydd yn cael y swydd.
Y bwriad ydy i'r person a ddewisir gefnogi rhaglen yr Academi sydd yn rhan o strwythur y Gymdeithas Bêl-droed ynglyn â datblygu chwaraewyr.
Bydd anghenion y swydd yn cynnwys:
-cefnogi rheolwyr y gwahanol grwpiau oed i drefnu'r rhaglen gemau.
-bod yn gyswllt ar ran y rheolwyr
-cysylltu gyda'r swyddog diogelu ynglyn a materion lles.
-cysylltu gyda Cyfarwyddwr yr Academi ynglyn â anghenion cyffredinol yr Academi.
Am wybodaeth pellach cysylltwch â Guy Handscombe, Cyfarwyddwr yr Academi, drwy e-bost ar guy.handscombeporthmadogfc@yahoo.co.uk neu ffoniiwch ar: 07545291350

CPD Porthmadog Academy are looking for an individual who is keen and enthusiastic to support the Administration requirements of the Academy.
Academy Administrator Role:
The role is voluntary but with expenses provided and any costs incurred due to the role also being covered. The role will take up no more than 5 hours per week, these hours are flexible to work around your personal schedule.
CPD Porthmadog Academy is seeking to recruit an Administrator to supplement the delivery of the Academy programme, which is part of the FAW Player Development structure.
The role includes the following;
-Supporting the Age Group Managers with organisation of fixtures
-Be a point of contact for the Academy when the Age Group Managers are unavailable
-Liaise with the Safeguarding Officer regarding any welfare issues
-Liaise with the Academy Director regarding general Academy requirements
For further information on the role please contact Guy Handscombe (Academy Director) via email at: guy.handscombeporthmadogfc@yahoo.co.uk or phone on:07545291350
---

Mae'n amser cyffrous ar y Traeth ac mae yna gyfleoedd i unigolion neu fusnesau gefnogi'r Clwb y tymor hwn drwy hysbysebu a noddi:
Y Cerdyn Rhestr Gemau - £60
Yn y Rhaglen Swyddogol - Chwarter Tudalen £55, Hanner Tudalen £90, Tudalen Llawn £170
Hysbysfwrdd ar ochr y cae £100 + (£70 Costau cynhyrchu am y tymor 1af yn unig.)
Noddi Pêl - £30 y gem neu £400 am y tymor.
Noddi Gem - £60
Noddi Chwaraewr - £30
Noddi Goliau - Unrhyw swm (e.e.£1 y gol)
Os oes gennych ddiddordeb yna cysylltwch a DYLAN REES (Swyddog Marchnata) drwy e-bost rees48wesla@gmail.com neu drwy ffonio 07900512345.
Mae Craig Papirnyk yn rhoi carfan at ei gilydd i osod sialens go iawn yng Nghynghrair Huws Gray ac mae'r Academi yn dal i dyfu. Bydd Sion Eifion yn gofalu am y tîm Dan 21 ac yn rhoi cyfle i'r talent ifanc ddatblygu. Oddi ar y cae mae'r Ganolfan Sgiliau yn dod yn ei blaen gan wella'r cyfleusterau ar Y Traeth. Mae'n amser da felly i ddangos cefnogaeth trwy Hysbysebu neu Noddi.

These are exciting times at the Traeth and there are opportunities for individuals and businesses to support the Club this season through Advertising and Sponsorship:
Fixture Card Advert - £60
Match Programme - Quarter Page £55, Half Page £90, Whole Page £170
Perimeter Advertising Board £100 + ( £70 one-off Production costs)
Match Ball Sponsorship £30 per match or £400 for the season. Match Sponsorship £60
Player Sponsorship £30
Sponsor a Goal - Any sum (e.g. £1 per Goal)
If interested please contact DYLAN REES (Marketing Officer) by e-mail rees48wesla@gmail.com or by phone 07900512345
Manager Craig Papirnyk is piecing together a squad of players to make a serious challenge in this season's Huws Gray Alliance and the Academy continues to growth. Sion Eifion takes charge of the U21s to provide an outlet for the young and progressing talent. Off the field of play the Skills Centre is nearly completed with improved facilities at the Traeth. This is a good time to show your support through advertising or sponsorship.
---

Nos Fawrth (5 Gorffennaf) bydd Port yn symud ymlaen a'u paratoadau gyda gêm cyn dymor yn Llandyrnog. Bydd y gic gyntaf am 7.30pm. Mae Llandyrnog yn chwarae yn Ail Adran y Welsh Alliance.

On Tuesday Port continue their preparations with a first pre-season fixture at Llandyrnog on Tuesday evening with a 7.30 kick off. Llandyrnog are in Division Two of the Welsh Alliance.
---

Mae gan Siop y Clwb nifer o eitemau newydd sbon yn cyrraedd yn fuan yn ogystal a'r ffefrynnau arferol. Bydd rhain ar gael i'w prynu ar y wefan ac yn ein siop. Mae'r eitemau yn cynnwys:

Hwdis Coch neu Du / New Hoodies, available in red or black
Crysau Chwis mewn coch neu du /New V-Necked Sweatshirts available in red or black
Cap Pêl Fâs steil newydd /New style Baseball caps
Hetiau Du Steil Bwced / New Bucket style hats in black
Pendant Clwb / New Club Pennants
Cylch Goriadau (newydd) / New Club Badge key rings
Daliwr goriadau Adloop / New Adloop key rings
Dros 100 o fathodynnau clybiau Cymru / Over 100 new club badges from clubs from lower Welsh leagues

Y Ffefrynnau Arferol / Our regular favourites include:-
Crysau Clwb / Replica shirts
Crysau Polo / Polo Shirts in red or black
Sgarffiau / Club Scarves
Hetiau amrywiol / Club Beanie hats in red or black
Mygiau / Club Mugs
Beiros a sticeri / Club Pens, Club cloth badges, Club Car Stickers
Bathodynnau / Club Enamel Badges

Porthmadog Club Shop and Internet Shop would like to announce that we have brand new merchandise arriving, together with our regular favourites, which will be on display to purchase in our shop and on the internet as soon as they come in. The New merchandise includes the above items.
---

Mae'r gêm cyn dymor yn Llandyrnog wedi'i symud i nos Fawrth nesaf, 5 Gorffennaf gyda'r gic gyntaf am 7.30pm.
Meddai Craig Papirnyk, "Gyda'r gêm fwyaf yn hanes Cymru yn cael ei chwarae nos yfory a mae gennym nifer o'n chwaraewyr i ffwrdd, rwyf wedi cytuno gyda swyddogion Llandyrnog (sydd hefyd a chwaraewyr yn mynd i Lille) i symud y gêm i nos Fawrth nesaf" C'mon Cymru!

Port's first pre-season fixture at Llandyrnog, scheduled for Saturday, has been switched to next Tuesday, 5th July with the kick off at 7.30pm.
Craig Papirnyk says. "Given the fact Wales have the biggest game in our history tomorrow night and we have some senior players away, I have agreed with Llandyrnog ( who also have players going ) to put back our fixture until Tuesday evening." Cmon Cymru!
---

Mae Craig wedi arwyddo dau chwaraewr arall ac mae un yn gyfarwydd i ddilynwyr!
Bydd Iolo Hughes yn dychwelyd yn barhaol ar ôl gadael Bangor. Treuliodd gyfnod ar fenthyg ar Y Traeth y tymor diwethaf a bydd yn cychwyn ar bennod newydd yn ei yrfa.
Meddai Craig, "Mae gan Iolo lawer i gynnig; cychwynnodd yn gryf inni y tymor diwethaf gan ddangos ei fod yn amddiffynnwr da iawn ac yn ogystal yn gallu canfod y rhwyd (mae ei gôl yn Cefn y tymor diwethaf yn atgof braf). Ond wedyn cafodd nifer o anafiadau ac aeth ei safon, a safon y tîm, i lawr yn y cyfnod yn arwain at y 'Dolig. Yna dychwelodd i Fangor i orffen y tymor.
"Weithiau mae chwaraewyr ar fenthyg yn dal i gadw eu prif glwb yng nghefn eu meddwl a gall hyn eu dal yn ôl. Ond y tro yma bydd Iolo yn arwyddo'n barhaol, a daw hyn ag agwedd wahanol. Mae ganddo'r cymeriad i lwyddo a bydd yn gweithio'n galed dros Port. Croeso 'nol Iolo.
Yn ymuno o Glantraeth mae Tomos Clarke, amddiffynnwr canol talentog 19 oed. Mae Tom yn dal, yn gryf ac athletaidd ac yn dechnegol gadarn. Bydd Tomos a Iolo yn rhoi mwy o ddyfnder i'r amddiffyn ac mae Craig yn edrych ymlaen i weithio efo Tomos a'i weld yn datblygu. Bu gyda Oldham Athletic yn chwaraewr ieuenctid, gan ennill capiau Dan 17 dros Gymru. Croeso i'r Traeth Tom.
"Mae'r garfan yn cael eu chryfhau, meddai Craig, ac mae'r hogia' i gyd yn awyddus i gychwyn. Roedd nifer dda yn y sesiwn gyntaf o
---