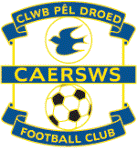 Pnawn Sadwrn bydd Port yn teithio i Gaersws am eu gêm gyntaf o'r tymor oddi cartref, Cafodd y ddau glwb ddechrau siomedig i'r tymor a bydd y ddau yn edrych i wneud yn iawn am hyn y penwythnos yma. Yn sicr roedd Port yn disgwyl gwneud yn well yn erbyn Rhaeadr a chafodd Caersws ddiwrnod i'w anghofio. Torrodd eu bws i lawr ar y ffordd i Gaergybi a methwyd cychwyn y gêm tan 3.50pm. Bu yna ddim gwelliant ar y cae chwaith, a fel Port collwyd y gêm o gôl i ddim.
Rhaid edrych yn ôl i dymor 2011/12 am fuddugoliaeth i Port yng Nghaersws. Y tro yna sgoriodd Darren Thomas (2) ac Iwan Williams rheolwr presennol Caernarfon, mewn buddugoliaeth o 3-2. Ers hynny cafwyd gemau cystadleuol rhwng y ddau ond dim buddugoliaethau i Port.
Mae Caersws wedi colli dau flaenwr ers y tymor diwethaf sef John Owen a Steve Blenkinsop ond wedi arwyddo tri chwaraewr o Llanidloes; amddiffynnwr Alex Jones, chwaraewr canol cae Jack Bermingham a golwr Aaron Warwick. Mae'r chwaraewyr newydd hefyd yn cynnwys Josh Hartrick o Port ac yn ddiddorol chwaraewr 33 oed Helder Ros cynt o Benfica. Er fod yna dipyn o newidiadau yn y garfan medrwn ddisgwyl gêm anodd ar y Rec fel arfer.

On Saturday, Port travel to Caersws for their first away league fixture of the season. Both clubs made disappointing starts to the season last weekend and both will be looking to make amends this week. Port were certainly looking to do better against Rhaeadr and Caersws had a day to forget. Their coach broke down on their journey to Holyhead and the game failed to kick off until 3.50pm. Things did not get any better and they, like Port, were beaten by a goal to nil.
We have to look back to the 2011/12 season for a Port win at the Recreation Ground when thanks to goals from Darren Thomas (2) and current Caernarfon manager Iwan Williams a 3-2 win was recorded. Since then despite some competitive games Port have had to return empty handed from mid-Wales.
Since last season Caersws have lost two strikers in John Owen and Steve Blenkinsop and have brought in three former Llanidloes players, defender Alex Jones, midfielder Jack Bermingham and keeper Aaron Warwick. Josh Hartrick who spent last season at the Traeth has also switched to Caersws and joins an interesting signing 33 year old former Benfica striker Helder Ramos. It is very much a new look Caersws to be faced on Saturday but nevertheless we can expect the usual tough contest.
---

Isod mae rheolwr yr Ail Dîm Daniel Ashby yn cymryd golwg ymlaen at y tymor newydd fydd yn cychwyn nos yfory (Iau) gyda gêm yn erbyn Ail Dîm Llangefni ar Y Traeth.

Reserves Manager Daniel Ashby looks ahead to the new season which kicks off tomorrow against Llangefni Town Reserves at the Traeth.

"It has now been 6 weeks since I was appointed as manager of the Reserve Team at Port and we have come a long way in that time. In the first week or so we had a core of players that Paps had been speaking to prior to my appointment but now have a large squad who I am confident will be very competitive in our first season in the Welsh Alliance Reserves League, with hopefully another signing to be finalised shortly. I personally cannot wait to get the season started and am really enjoying the challenges involved with my first season in football management.
"Pre season has been very much geared towards working on the players' fitness levels and the game against Harlech Town which ended in victory for Port, we were scheduled to play Dolgellau last Saturday but sadly the tragic death of a young man in Dolgellau lead to the game being cancelled in respect for his family.
"We welcome Llangefni Town Reserves to Y Traeth tomorrow with kick off at 7.30pm as we look to get off to a strong start in our league campaign, it would be fantastic to see as many people as possible coming to support the reserves and have a glimpse at some of the future first team players that are being brought through the system now."
---

Dymunwn yn dda i Daniel Ashby a'i garfan newydd wrth iddynt chwarae ei gêm gyntaf yn y Gynghrair Ail Dimau ar nos Iau, 20 Awst. Bydd yr Ail Dîm yn chwarae yng Nghynghrair Ail Dimau y Welsh Alliance (y Gorllewin) ac yn croesawu Llangefni yn y gêm gyntaf ar Y Traeth. Bydd y gic gyntaf am 7.30pm.

We wish Daniel Ashby and his new squad all the best as they play their first Reserve League fixture on Thursday, 20 August. The Reserves play in the Welsh Alliance Reserve League (West) and for their first outing they entertain the Llangefni Town Reserves. The game will kick off at 7.30pm.
---

Cyn y gic gyntaf yn gêm nos Wener gwnaeth cadeirydd y clwb Phil Jones anrhegu Eddie Blackburn ar ôl cyfnod o waith arbennig fel Gweinyddwr yr Academi. Gwnaeth Eddie gynnal yr Academi dros nifer o flynyddoedd a thrwy gyfnodau anodd. Nid gormod ydy dweud na fyddai gan Port academi heblaw am ei waith dygn. Ceisiodd Eddie ymddeol ar sawl achlysur ond iddo orfod dychwelyd i ddatrys ambell argyfwng ond y tro yma mae wedi gadael yr Academi mewn dwylo diogel gyda'r addewid o ddatblygiad cadarn i'r dyfodol. Dymuniadau gorau Eddie a diolch yn fawr.

A presentation was made on Friday evening prior to kick off by club chairman Phil Jones to retiring Academy Administrator, Eddie Blackburn. Eddie has worked unstintingly on behalf of the Academy through many difficult times and over many years. It is not too much to say that without Eddie there would be no Academy. Eddie has attempted to retire on previous occasions only to return to sort out a crisis but this time he has left the Academy in good hands with the promise of strong future developments. Best wishes and thanks Eddie.
---

Isod ceir sylwadau gonest Craig Papirnyk yn dilyn canlyniad siomedig Port neithiwr yn colli o 1-0 yn erbyn Rhaeadr. Hefyd mae'n edrych ymlaen at y gêm nesaf.

Craig Papirnyk reflects with honesty on last night's disappointment when Port went down 1-0 to Rhayader Town. He also looks forward to putting things right.

"Last night was definitely not the result any of us wanted, all the hard work over pre-season was geared towards a performance last night and we didn't deliver, we simply were not good enough to breakdown a resilient Rhayader team and credit where credit is due they stuck to their game plan and executed it well - they sat deep and worked hard to restrict our play. We were simply not good enough in the final 3rd to get the break through goal. So often was the case last season!!
"If we are to compete this coming campaign then we will have to improve in game situations like last night. "We look forward now to Caersws away next week, we mustn't dwell on results, the season is not won or lost on the opening day. The lads will work hard to put this performance right.
"My apologies to the fans also for last night, I know it hurt losing the opening game at home, it hurts us all - the club means a lot to myself, staff and players. We will improve and get back to winning ways, thank you for your continued support."
Come on Port !

Paps
---

Bu'n rhaid canslo gêm yr Ail Dîm yn Nolgellau yfory (Awst 15) oherwydd y newyddion trist a ddaeth am ddyn ifanc o'r dref. Penderfynwyd canslo yn arwydd o barch at y teulu. Estynnwn ein cydymdeimlad a'r teulu ac hefyd Clwb Dolgellau a'r gymuned leol yno.

The Reserves game tomorrow (August 15) at Dolgellau has been cancelled as a mark of respect to the family of a young man following very tragic news. We extend our condolences to the family, the Dolgellau club and the wider community.
---

Mewn cyfweliad diddorol arall efo Tommie Collins, mae'n rheolwr, Craig Papirnyk yn edrych yn ôl ar y gemau cyfeillgar ac yn edrych ymlaen at gêm nos Wener.



In another interesting interview with Tommie Collins, our manager, Craig Papirnyk reflects on the pre-season games and looks forward to Friday's opener.
---

Mae Craig Papirnyk yn edrych ymlaen at y gêm gynghrair gyntaf nos Wener, ac yn bwrw golwg ar y cyfnod cyn dymor.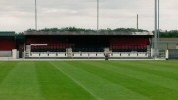 Craig Papirnyk looks ahead to the opening league fixture at home to Rhayader Town (kick off 8pm) and takes a look back at the pre-season build-up.

"Looking back over the last two months and 8 pre-season games later, we are now 3 days from kick off this week, we welcome Rhayader and start our league campaign and I can't wait!!
" Our early performances didn't get the results a lot of people expected, which never bothered me , I have seen the progression in the lads' performances, the sharpness through minutes is what we needed early on in our schedule. The lads where told purely to go out and work hard to get the minutes in, after all they will only get out what they put in, as the games passed we were playing with a lot higher tempo and using the whole squad so everyone was given equal minutes and the progression in our performances over the games was clear to see for me.
" The Nomads game was a wake up call to a lot of us, defensively as a team we were poor, but to the lads credit the way we have reacted and performed after the heavy defeat at home has shown me that the lads are learning and more importantly are putting things right on the field, although the results do not matter in pre-season, the performances will always tell us something and the way we have finished our pre-season will put us in good stead for Friday night which is exactly how I hoped we would end our pre-season.
" I have a very healthy squad, injury free for Friday night and it is a very good headache to have when choosing a starting 11 from such a great bunch. We understand the importance of having a large squad, we witnessed last season when we were short how difficult it was to remain consistent when we had players out. This season we will hopefully not be in that position and will have the players to come in and cover when needed. We have already seen signs of this with Rob Evans covering at full back in the past two games, he has done a fantastic job there covering for Gwydion / Gruff while they have been away. Strength in depth will be key if we are to better last season's position.
" Finishing on a high Saturday against Aber was a performance that I hoped we could achieve leading up to the game. The confidence in the dressing room is great and I thank Andrew Gordon and all of the Cricieth Pathfinders group who on the day were vocal as ever and fantastic, lifting the CPF Cup was great again.
" Now the serious stuff starts and we will be looking to have a strong start this coming Friday, no doubt about it Macca has assembled a strong Rhayader team for this season, Asa Hamilton will offer a threat up top for them along with Rhydian Davies, this will not be an easy game to open our campaign but at home we will be looking to start strongly."
Come on Port !

Paps
---

Diolch i'r 'Pathfinders', Cricieth am eu cefnogaeth pnawn Sadwrn diwethaf, ac am yr awyrgylch wych a grëwyd. Gyda Cwpan y Pathfinders yn wobr i'r enillwyr roedd yn hwb fawr i CPD Porthmadog i ddal eu gafael yn y tlws drwy guro gwrthwynebwyr cryf o UGC. Llynedd pan cyflwynwyd y tlws am y tro cyntaf roedd angen ciciau o'r smotyn yn erbyn Salford City i benderfynu ar enillwyr y gwpan.
Wrth edrych ar y dair gêm, yn erbyn clybiau o UGC, a drefnodd Craig Papirnyk i ddod â'r cyfnod cyn dymor i ben digon hawdd maddau i gefnogwyr a deimlai fod y rheolwr wedi bod yn rhy uchelgeisiol. Ac roedd y trafferthion cynnar yn y gêm yn erbyn Cei Conna i'w gweld yn cadarnhau'r teimladau yma. Ond mae'r hyn a ddilynodd yn cadarnhau mor gywir oedd Craig, gyda'r canlyniadau yn erbyn prif garfannau Aber a Bangor yn hwb anferth wrth edrych ymlaen at y gêm gyntaf o'r tymor newydd nos Wener.

Thanks to the Cricieth Pathfinders for their support on Saturday and for the wonderful atmosphere they created. With their very own trophy, the Pathfinders Cup, at stake for the second time it was a great boost to Porthmadog FC, ahead of the new season, to retain the trophy against strong WPL opposition. Last season it needed a penalty shoot-out against Salford City to decide the trophy's destination.
Looking at the three fixtures, against WPL opposition, which Craig Papirnyk had arranged to end pre-season, supporters could be forgiven for feeling that the manager had taken on rather too much. The early setbacks against Connah's Quay seemed to confirm this feeling. But what happened after that has confirmed how right Craig was, with the results against the first team outfits of both Aberystwyth and Bangor providing a huge confidence boost ahead of the season's opener on Friday.
---

Mae Craig Papirnyk wedi rhyddhau'r newyddion heddiw fod yr amddiffynnwr canol Daniel Gwynne, 27 oed wedi arwyddo i Port. " Rwy'n hapus iawn ei fod wedi arwyddo," meddai Craig, "bydd yn dod a phrofiad i amddiffyn ifanc Port, mae'n dda iawn efo'r bêl ac yn darllen y gêm yn dda."
Ymysg clybiau blaenorol Daniel mae Bermo a hefyd Tywyn.Croeso Daniel

Manager Craig Papirnyk has announced the signing of 27year old central defender Daniel Gwynne. Craig says, "I'm delighted he has signed, he will bring experience to our young defence, is very good on the ball and reads the game very well.
Daniel Gwynne's previous clubs include Barmouth and also Tywyn.Welcome to Port Daniel.
---

Bydd yr Ail Dîm yn teithio i Ddolgellau i chwarae eu hail gêm gyfeillgar pnawn Sadwrn nesaf, 15 Awst. Bydd y gic gyntaf am 2.30pm.

The reserves will travel to Dolgellau to play their second friendly of the season this coming Saturday, 15th August. The game will kick off at 2.30pm.
---

Pnawn Sadwrn bydd Port yn croesawu Aberystwyth i'r Traeth. Hon fydd yr olaf o'r gemau cyfeillgar. Hwn hefyd fydd y trydydd penwythnos yn olynol i Port chwarae gwrthwynebwyr UGC ac os fydd y clwb o'r canolbarth yn defnyddio'r gêm i brofi eu carfan gryfaf neu, fel yng Nghaersws yr wythnos ddiwethaf, yn defnyddio tîm cymysg, byddant yn siwr o osod prawf go-iawn. Gyda Aber wedi gorffen yn 4ydd y tymor diwethaf, ac yn anelu i wella ar hynny eleni, bydd y gêm hon yn dipyn o sialens.
O'r wynebau newydd sydd ar Goedlan y Parc eleni, bydd cefnogwyr Port yn diddori yn bennaf yng nghyn seren y Traeth, Darren Thomas. Hefyd y sgoriwr cyson Rhys Griffiths a gafodd y profiad o rhwydo ar y Traeth yn ei ddyddiau gyda Llanelli. Bydd y ddau yma, yn ogystal a Chris Venables, un o sêr sefydlog y clwb, yn fygythiad mawr i amddiffyn Port. Y Sadwrn diwethaf cafwyd berfformiad calonogol iawn gan Port yn Nantporth, a Sadwrn nesaf mae'n bosib bydd angen codi i lefel arall ac mae hyn yn sicr o fewn eu gallu i gyflawni.

On Saturday Port welcome Aberystwyth to the Traeth for their final pre-season fixture. Aber will provide Port with WPL opposition for the on third consecutive weekend, and whether they use the game to test their full strength squad or a mixed team like they did last weekend at Caersws, it will provide a stern test. Aber having finished in 4th place in the table last season will expect to be there or thereabouts again this season.
Of the new faces at Park Avenue former Traeth star Darren Thomas will be one local supporters will want to look out for as well as free scoring forward Rhys Griffiths who is no stranger to finding the net at the Traeth as he did in his well remembered Llanelli days. These two plus established star Chris Venables will provide the Port defence with the sternest of tests. Last Saturday Port gave a more than heartening performance against Bangor and they will need to perhaps to step another gear on Saturday, something they are well capable of doing.
---

Dyma sut dynnwyd yr enwau heno ar gyfer Cwpan Cynghrair yr Ail Dimau (Gorllewin). Ar ôl y ddwy rownd gyntaf bydd y ddwy ardal (Gorllewin a Dwyrain) yn dod at eu gilydd. Nid oes dyddiad eto ar gyfer y rownd gyntaf.

Blaenau Ffestiniog v CPD Porthmadog
Llanrug v Caergybi / Holyhead
Llanberis v Bae Trearddur
Llangefni (bye)

The above draw was made tonight for the Lock Stock Reserve League Cup (West area). Following the first two rounds the draw will be open East/West. No date has yet been set for Round 1.
---

Mae'r tridiau diwethaf wedi bod yn rhai i godi ysbryd cefnogwyr Port wrth edrych ymlaen at y tymor newydd. Nos Iau cafodd atgyfodiad yr Ail Dîm ei ddathlu gyda'r garfan a gasglodd Dan Ashby mewn cyfnod byr iawn yn dod a chlod i'w rheolwr ac yn cadarnhau fod y llwybr o'r tîm Dan 10 drwodd i'r Tîm Cyntaf bellach yn agor.
Ac yn dilyn ar eu hymweliad cyntaf â Nantporth pnawn Sadwrn chwaraewyd pêl-droed o safon uchel ar gae da, -un a oedd yn eu hatgoffa o'r Traeth mae'n siwr! Roedd y math o bêl-droed i roi gwên ar wyneb pob cefnogwr. Cafwyd perfformiadau arbennig drwy'r tîm cyfan ac roedd yn dda gweld Cai Jones a Jac Davies, dau o hogiau lleol Port, yn arwain y ffordd ac yn cadarnhau amcanion Craig o weld carfan gystadleuol ar y Traeth ac un hefyd lle mae digonedd o gyfleoedd i ddisgleirio i'r chwaraewyr sy'n byw yn lleol.

The past three days have been ones to lift the spirits of Port supporters as we look ahead to the start of the new season. On Thursday the resurrected Reserves got their show on the road in style with Dan Ashby's hastily gathered squad doing their manager proud with a performance to confirm that the supply chain from U 10's through to the first team is now well and truly open.
Then on Saturday the first team paid a first visit to Nantporth and on a first class surface (must have reminded them of the Traeth!) produced the kind of football that brought smiles to the faces of the travelling supporters. There were outstanding performances all round but it was good to see two of the local Port boys, Cai Jones and Jac Davies leading the way and confirming Craig's determination to build a competitive team and one where locally based players are afforded plenty of opportunities to shine.
---

Y rhifau lwcus yn y Tote mis Gorffennaf oedd 12 a 20. Roedd 3 enillwyr, hyn i'w gadarnhau, sef C. Pritchard, Cricieth, Eileen Jones, Porthmadog a Elena Jones, Blaenau Ffestiniog, yn rhannu y wobr £340. Bydd rhaid gwneud unrhyw gais erbyn 8yh nos Wener 7fed Awst. Bydd y rhifau ar gyfer Tote mis Awst yn cael eu tynnu nos Wener 28ain Awst yn sesiwn Bingo wythnosol Clwb Cymdeithasol Clwb Pêl-Droed Porthmadog yn Y Ganolfan.

The winning numbers in the Porthmadog Football Social Club Monthly Tote for July were 12 + 20. Subject to confirmation there were 3 winners, C. Pritchard, Cricieth, Eileen Jones, Porthmadog and Elena Jones, Blaenau Ffestiniog, sharing the prize £340. Any claims must be made by 8pm on Friday 7th August. The August Tote will be drawn on Friday 28th August at the weekly Porthmadog F C Social Club Bingo held at Y Ganolfan.
---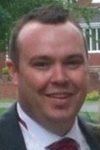 Isod ceir sylwadau Daniel Ashby, rheolwr Ail Dîm Port, yn dilyn eu gêm gyntaf llwyddiannus neithiwr.

Below are the reflections of Daniel Ashby, reserve team manager, following their successful first game last night

I would firstly like to thank our opponents Harlech Town for giving us a great game last night and for the amount of people that followed them to Y Traeth. It was fantastic to see so many people attending the game.
I have only been in the role for a short time but could not be prouder of the boys and the squad that has been assembled, considering it was our first game together as a team we certainly did not look out of place and for large periods of the game dominated the play, When Jac got the first goal it was at the end of a lot of hard work and was certainly deserved which was then the catalyst for us to push on. Changes were made at half time to our shape and substitutes brought on as I was eager to get as many players as possible minutes on the pitch.
Early in the second half we extended our lead with a goal from Olly Quinlan, this is particularly pleasing for me as I coached Olly last season as U16's Coach in the academy so for me his goal was the first in what we all hope will be a long line of success stories of players moving up from the academy and becoming the future of Porthmadog FC, both myself and Paps are dedicated and passionate about developing the best local talent which will ultimately benefit the club moving forward.
Harlech pulled a goal back right at the end of the second half which was a great strike from Adam Jones.
Overall for me the biggest thing to take from the game is that we beat an opponent that had beaten the Blaenau Ffestiniog Reserves 8-2 recently who are in the league with us. This has filled me with confidence ahead of the league starting on 20th August vs Llangefni at Y Traeth.
Good Luck to Ed Richards and his Harlech side for the 2015/2016 season.
---

Bydd Ail Dîm Porthmadog yn chwarae eu gêm gynghrair gyntaf (Ail Dimau'r Welsh Alliance) ar NOS IAU, 20 Awst pan fydd Llangefni yn ymweld â'r Traeth.
Dilynir hyn gan gêm gartref arall yr wythnos wedyn, NOS IAU, 27 Awst a Llanberis fydd yr ymwelwyr.
Bydd y gic gyntaf yn y ddwy gêm am 7.30pm ac yn brawf da ar dîm newydd Daniel Ashby.

Porthmadog Reserves will play their first Welsh Alliance Reserve League fixture of the season on THURSDAY, 20 August when Llangefni Town Res will visit the Traeth.
This will be followed with another home fixture a week later, THURSDAY 27 August when Llanberis will be the visitors.
Both games will kick off at 7.30pm and will provide good tests for Daniel Ashby's newly formed Porthmadog outfit.
---

Cafodd Ail Dîm newydd Port y cychwyn gorau posib gyda buddugoliaeth dros CPD Harlech, clwb sy'n chwarae yng Nghynghrair Gwynedd. Jac Jones ac Ollie Quinlan sgoriodd dros Port gyda un gôl yn dod cyn yr hanner a'r llall yn dilyn yn yr ail. 2-1 oedd y sgôr terfynol wrth i Adam Jones dorri'r fantais gyda gôl hwyr i'r ymwelwyr.
Mae'r fuddugoliaeth yn siwr o blesio'r rheolwr Dan Ashby sydd yn haeddu cryn ganmoliaeth am adeiladu carfan mewn cyfnod byr iawn, a hefyd y chwaraewyr am eu hymateb ardderchog.
Cofiwch fod Harlech wedi ennill eu gêm flaenorol o 8-2 dros ail dîm Blaenau Ffestiniog, clwb fydd hefyd yn chwarae y tymor nesaf yng Nghynghrair Ail Dimau y Welsh Alliance.
Diolch o galon i CPD Harlech am gytuno i ymweld â'r Traeth a helpu rhoi cychwyn i'r fenter newydd.

The revived Porthmadog reserves got off to the best possible start with a win tonight against Gwynedd League club, Harlech Town. Goals, one in each half, from Jac Jones and Ollie Quinlan gave Port a 2-0 lead with Adam Jones cutting the deficit with a late goal for the visitors.
This win marks a considerable success for manager Daniel Ashby who deserves credit for putting a squad together in such a short period of time and also his players for their excellent response.
Harlech had recorded an 8-2 win over Blaenau Ffestiniog Res in their previous pre-season encounter. Blaenau Res, like Port Res will be also be members of the Welsh Alliance Reserve League.
Our thanks t the Harlech club for agreeing to visit the Traeth and helping to get our new venture off the ground.
---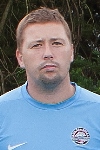 Isod mae Craig yn bwrw golwg yn ôl ar gêm y penwythnos ac ymlaen at ddwy gêm yr wythnos hon.

Craig reflects on the weekend friendly while looking ahead to this week's challenges.

Saturday was always going to be a tough test for us, but after looking back over the game yesterday afternoon I was bitterly disappointed to concede 5 goals (even more so at home) all 5 were preventable and after analysing the game we will work hard to put things right defensively – take nothing away from The Nomads, they are going to be a very strong outfit in the WPL this season and for us it was definitely a lesson learned. We will certainly always learn more from losing than we will from winning, I was also disappointed not to get on the score sheet especially given the good opportunities we had during the game , we were poor defensively as a team but in possession at times looked really good, we need to start making better decisions in the final 3rdand putting our possession and good play into goals something we are lacking at the moment and have done for some while . We know we must improve and will continue to work hard to get things right – the focus is and will remain to be the Rhayader game at home Friday 14th August.
Tuesday evening we travel to Nantlle Vale, where I hope to see a reaction from the players, we will be without Ceri James who is away with work and Aron Pritchard who suffered a knee injury against The Nomads. We will assess the extent of his injury in the coming days but he will be unavailable tomorrow, Ceri will return for the Bangor game Saturday. Nantlle have a lovely pitch and great facilities so I am looking forward to visiting, it will no doubt be a tough game and one that we look forward to, the added mid week fixture will give the lads the opportunity to gain more minutes.
I am also looking forward to travelling to Bangor Saturday and know that the game will be another massive test for us. If we can show improvement from Saturday I will be happy regardless of the score line. Nantporth is a great facility, so we will look to play our football and as a team we will give a better account of ourselves after learning from our previous defeat. We will put the things we have learned to good practice against a strong Bangor side.
I am still looking to strengthen in some areas and I will hopefully before the season starts, but we have players who are technical great. We as a squad are still coming together and I have had to re-build again this pre-season, I believe in all of the players and just like last season we will come together stronger when the season starts.

Paps
---

Bydd Port yn parhau a'u paratoadau ar gyfer y tymor newydd gyda dwy gêm yr wythnos hon. Nos Fawrth byddant yn teithio i Maes Dulyn i chwarae CPD Dyffryn Nantlle. Yn ail adran y Welsh Alliance mae'r clwb o Benygroes yn chwarae. Y tymor diwethaf cyrhaeddodd y clwb ffeinal y Take Stock Van Hire Cup. Medrwn edrych ymlaen at gêm gystadleuol ar faes sydd ac enw da am sicrhau wyneb da i chwarae pêl-droed a pasio'r bêl o gwmpas.
Pnawn Sadwrn bydd Port yn ymweld a Maes Nantporth am y tro cyntaf i chwarae Bangor. Bydd hon yn brawf da arall yn erbyn clwb o UGC. Y tro diwethaf i'r ddau glwb chwarae eu gilydd oedd yn ôl yn nhymor 2009/10 gyda Bangor yn ennill diolch i goliau gan Jamie Reed a Lee Hunt. Dau chwaraewr o'r garfan bresennol a chwaraeodd yn y gêm honno oedd Cai Jones a Steve Jones. Mae Bangor wedi chwarae pedair gêm cyn dymor gan ennill yn erbyn Tranmere a cael gêm gyfartal yn erbyn Bae Colwyn a byddant yn chwarae Wrecsam nos Fawrth. Mae Michael Johnson a Callum Morris o garfan llynedd wedi gadael y clwb a mae Sam Jones prif sgoriwr Treffynnon wedi arwyddo i Fangor.

Port continue their preparations for the new season with two games this week. On Tuesday evening they visit Maes Dulyn for a game against Nantlle Vale. The Penygroes club play in Division 2 of the Welsh Alliance. Last season they reached the final of the Take Stock Van Hire Cup. We can look forward to a good competitive game on a ground which has the reputation of producing a good surface for passing football.
Then on Saturday Port visit Nantporth for the first time to take on Bangor City. Another game against WPL opposition will provide another stern test. The last time these clubs met was at the Traeth back in season 2009/10 when Bangor were winners thanks to goals from Jamie Reed and Lee Hunt. Two current Port players played in that game –Cai Jones and Steve Jones. Bangor have played four pre-season games, winning against Tranmere Rovers and drawing with Colwyn Bay and they take on Wrexham on Tuesday. Michael Johnson and Callum Morris of last season's squad have left the club and Sam Jones a prolific scorer with Holywell has joined.
---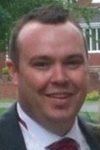 Mae Ail Dîm Porthmadog, a gafodd eu ail ffurfio yn ddiweddar ,i chwarae eu gêm gyntaf nos Iau pan fyddant yn croesawu CPD Harlech i'r Traeth.
Mae'n rhaid llongyfarch Dan Ashby rheolwr yr ail dîm am gael carfan at eu gilydd mewn cyfnod mor fyr. Dywedodd Dan ei fod yn hapus gyda'r ffordd mae'r cyfan yn dod at ei gilydd ac yn hyderus gall y garfan wneud yn dda eleni.
Clwb yng Nghynghrair Gwynedd ydy CPD Harlech ac wedi ennill eu gêm cyn dymor gyntaf yn curo Ail Dîm Blaenau Ffestiniog o 8-2.
Dewch lawr i'r Traeth nos Iau (30 Gorffennaf) i gefnogi'r hogia' yn eu gêm gyntaf. Y gic gyntaf am 7.30pm.

The newly revived Porthmadog Reserves will play their first game on Thursday when Harlech Town visit the Traeth.
Reserve team manager Dan Ashby is to be congratulated on getting a squad together so quickly following his recent appointment. Dan is happy with the way things have developed and is confident that the squad he is assembling can do well this season.
Harlech are members of the Gwynedd League and recorded an 8-2 win over Blaenau Ffestiniog Res in their one previous pre-season fixture.
Get down to the Traeth on Thursday (30 July) and support the new reserves in their first game. Kick off 7.30pm.
---

Dyma sylwadau Craig Papirnyk wrth edrych ymlaen at ymweliad Cei Conna i'r Traeth pnawn Sadwrn.

Here are Craig's comments as he looks forward to welcoming the nomads to the Traeth on Saturday.

We welcome GAP Connah's Quay this weekend and I am pleased to say I will have a full squad with no absentees, which makes a change, but has come at the right time of pre-season!! We want to be challenging this season and ultimately the vision is to return to the WPL. These types of games, although they are only friendlies will allow us to gage how far we are from doing so.
The game will be a test for us and we will also be able to see how far we have come at this stage of pre-season, I am looking forward to the challenge and I know that we will learn a lot from playing games like these ,The Nomad's will be challenging for Europe this season and former Port coach Alan Bickerstaff is doing a great job , it's going to be tough but I am sure we will give a good account of ourselves.
Technically we have the players to keep the ball for long periods, we know that in this game we will have to be at our best to retain it as well as we normally do. I will be particularly looking at our defensive shape, The Nomads will control large spells of the game so we will have to be organised and patient without the ball, we will continue to play our football with high tempo and look to tighten up defensively to become a team that is hard to breakdown.
I am really looking forward to the next few weeks leading up to the Rhayader game, we will no doubt gain valuable experience in the coming weeks, as well as gaining fitness and sharpness that the squad needs.

Paps
---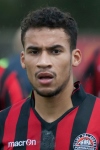 Mae Craig wedi cadarnhau fod Josh Hartrick wedi gadael am Gaersws. Mae'n ychwanegu,
"Yn anffodus mae Josh wedi cael swydd newydd yn Y Drenewydd. Er ei fod wedi ceisio aros gyda Port, profodd y teithio yn ormodol. Byddwn yn methu Josh, mae'n gymeriad mawr yn y stafell newid ac yn chwaraewr da hefyd. Rwy'n dymuno'n dda iddo. Ni fydd Dilan Lomas a Josh Stadnicki chwaith yn dychwelyd y tymor hwn. Mae Craig yn egluro,
"Wedi imi siarad â'r ddau a chael bod y teithio o Manceinion bob wythnos yn anodd ac, er fod y ddau yn hapus i wneud y daith, roedd ymarfer y fwy o broblem. Dwi yn bersonol am ddiolch i'r ddau am yr ymroddiad a gefais ganddynt yn ystod y tymor diwethaf, maent yn hogiau ffantastig. Pob lwc i'r ddau."

Craig has confirmed that Josh Hartrick has left for Caersws. He adds,
"Unfortunately Josh has changed jobs and now works in Newtown. He did try over pre-season to remain at Port but the travelling will be too much for him. Josh will be missed, he's a great character in the dressing room and also a top player, I wish him all the best this season.
Also Dilan Lomas & Josh Stadnicki will not be returning this season. Craig explains,
"Having spoken to both boys the travelling from Manchester each week was difficult, even though the boys did it happily, making training was more of an issue. I want to personally thank them both for giving me the commitment last season, they are both fantastic lads. Good luck to you both boys."
---