22/05/15
Gwobr £650 / Tote Rollover
Cofiwch ddewis eich rhifau lwcus ar gyfer Tote Mis Mai bydd yn cael eu dynnu nos Wener 29 Mai, yn sesiwn wythnosol Bingo Clwb Cymdeithasol Clwb Pêl-Droed Porthmadog, yn Y Ganolfan. Bydd yna wobr o tua £650 gan na fu enillydd y mis diwethaf.
Amlenni Tote ar gael o Kaleidoscope, Y Traeth, Dylan 07900512345, Y Stesion neu Siop Ffrwythau Pritchard, Stryd Fawr.

May's Tote Rollover prize is expected to be in the region of £650. Tote envelopes are available from the usual outlets: Kaleidoscope, the Clubhouse at Y Traeth, Dylan 07900512345, Station Inn or Pritchard's Fruit & Veg., High Street.
The draw will be made next Friday, 29 May, at the weekly Porthmadog Football Social Club Bingo at Y Ganolfan.
---
21/05/15
'Nabod Cai Jones / Getting to know Cai
Yr hogyn lleol Cai Jones 'Port am byth' sydd yn cael ei holi gan Paps y tro yma. Cyfweliad gwerth chweil eto ond dim sôn o gwbl am ei hoff chwaraewr Raheem Sterling!

Local boy, Porthmadog through and through, Cai Jones is Paps' latest subject. Another great interview and not even a mention of his favourite player Raheem Sterling!

1 - Cai, tell us about yourself - work, hobbies, supporter for ? etc
I'm 22 live in sunny Porthmadog. I work in Huws Gray. My hobbies are playing football, having a pint and a laugh with the lads and trimming my nose hair!!!!!

2 - What's your playing History i.e clubs, honours etc
I played all my junior football at Porthmadog before breaking into the 1st team when I was 16 playing for Tomi Morgan, I stayed for a couple of years playing for Gareth Parry before leaving for Caernarfon. I was at Caernarfon for 4 years winning 6 trophies and a promotion during my time there before returning to my beloved Porthmadog. I have played for Wales at Schools and Colleges level playing in various competitions.

3 - You left Port to play for Caernarfon and had a successful time with them, how was it for you coming back to Port last season?
It's great to be back, I'm a local lad and it's great to play and score (sometimes) in front of your own people. The Traeth is the best pitch in the league by a country mile and its quality to play on week in week out.

4 - You are a Porthmadog lad, how have things changed at the Traeth for you?
The club is still as great as it always was, things are always improving and it's still the same people about who are a credit to Porthmadog!! It's just the managerial side of things and it is much better this time around with Paps, Guy and Psycho at the helm. We have a great dressing room with great banter and I look forward to training every week.

5 - We have a young side in Port, average age of 23 how good do you think we can be?
On our day we can beat anyone in the league and we proved this last season with some of the performances we gave against the top sides in the league! This time around I reckon we will be much more consistent in our performances and Paps will have us playing some decent football.

6 - The banter in the dressing room is becoming clearer after each interview ! Is it all fun and who has the best banter?!
We have the best dressing room I've been in. Everyone gets on with each other and give each other stick!! There are some clowns in the dressing rooms such as Jamo, Banksy and Rob Evans but I think the biggest clown is Colin Smith aka Psycho!!! If and when he is trying to be serious everybody laughs anyway!!

7 - Worst trainer and why ?
Josh Banks……. he is useless; he is always last in the running, moaning from the 1st minute and has some terrible excuses when he doesn't turn up! Gwydion is up there as well in his farmer's hat!!!!

8 - Best & Worst Dancer ?
Best dancer….. Gruff John he is class I would pay to watch him dance, there are rumours he is going on 'Britain's Got Talent' next year!? Worst dancer Rob Evans I still have nightmares of seeing him dancing in Dortmund in his yellow vest!! Hartrick is up there as well especially when he sang in his initiation in Liverpool -Horrendous!!

9 - Who's the funniest player and why ?
There's a few, Harvey thinks he's a bit of a comedian but the only thing funny about Harvey is the size of his nostrils!! Ceri is one of the funniest he gets the dressing room going and makes everyone laugh with his terrible "New Zealand 2010" tattoo!

10 - Finally, can you tell us who's the longest in the shower?! Ha
There's a few long ones in the shower first is Iwan "the donkey" Lewis enough said!! Ceri because he is the hairiest man I've ever seen he's like a yeti! Iddon takes a long time as well but I think he is just trying to rub his terrible Man Utd tattoo off his leg!

Cheers mate,
Craig.
---
20/05/15
Mwy o waith ar Y Traeth / More work at the Traeth
Bydd gwaith yn cychwyn yn fuan ar ochr y prif Eisteddle o'r cae. Bydd y wal ar ei hyd yr ochr honno o'r cae yn cael ei thynnu ac yn ei lle fydd yna ffens fetel yn cael ei gosod, a fydd hon yn agosach at y cae chwarae na'r wal bresennol. Hefyd bydd angen ehangu ar y llain caled ac adleoli'r 'dugouts'. Er fydd dipyn o'r cost y gael ei dalu gyda grant o 'Gwella Caeau Cymru' bydd rhaid i'r clwb fuddsoddi £5,000 arall er mwyn cwblhau'r gwaith.
"Mae'r gwaith yma'n angenrheidiol, meddai cadeirydd y clwb Phil Jones, a bydd maes o law yn ein galluogi i adeiladu Prif Eisteddle newydd. Bydd yn ddatblygiad bwysig i'r clwb ac yn gam i wireddu'r freuddwyd o adfer pêl-droed UGC i'r Traeth.
"Byddwn hefyd yn buddsoddi swm sylweddol yn yr Academi, ychwanegodd Phil, a gwneud yn glir ein bwriad i roi cyfle da i ieuenctid yr ardal ddatblygu eu talentau. Mae'n ymroddiad sylweddol i'r clwb wrth ystyried yr £20,000 sy'n cael ei ddosbarthu i bob clwb UGC er mwyn ariannu eu Academïau. Rwy'n hyderus fydd ieuenctid yr ardal yn manteisio ar y cyfle gwych hwn."

Work will now commence on ground works on the Main Stand side of the Traeth. This will involve taking down the whole length of the perimeter wall along that side of the ground and replacing it with a metal fencing which will be closer to the pitch. The work will also involve the provision of further hard standing and the re-citing of the dugouts. Though much of the work will be paid for by a grant received from the 'Welsh Ground Improvements' the club will need to also find a further £5,000 to complete the work.
"This is essential preliminary work for the future replacement of the current Main Stand said club chairman Phil Jones and an important step towards restoring WPL football to the Traeth.
"We are also investing a considerable sum in our Academy, added Phil, a clear statement of our intent to give local youngsters the opportunity to develop their talents. It is a big commitment for our club bearing in mind that we are competing with WPL clubs who receive a grant of £20,000 to run their Academies. I feel sure that the youngsters of the area will take full advantage of this great opportunity."
---
19/05/15
Cadw Safonau / Maintaining standards
Er fod y Traeth wedi haeddu'r enw da a gafodd, am fod yn un o'r caeau gorau yn yr Huws Gray ac hefyd cystal a'r goreuon yn Uwch Gynghrair Cymru, nid yw'n fwriad gan y clwb i eistedd ar eu dwylo. Eisoes mae gwaith wedi cychwyn ar ail hadu a gwrteithio'r cae er mwyn sicrhau y bydd ar ei orau yn ystod tymor 2015/16.
Meddai'r Cadeirydd Phil Jones, "Byddwn yn gwario £3,000 ar y gwaith yma er mwyn gwneud yn siwr fod y safonau uchel a osodwyd gennym yn cael eu cadw. Yn anffodus ni fydd hyn yn cyfrannu dim at sicrhau y Drwydded Ddomestig gan fod y rhai sy'n penderfynu'r pethau hyn heb ei wneud yn rhan o'r drwydded. Ond yn ein barn ni rhaid i'r chwaraewyr gael wyneb addas er mwyn gwella a chodi safonau."

Though the Traeth has gained a deserved reputation as one of the best pitches in the Huws Gray Alliance as well as matching the best in the WPL, the club are not resting on their laurels. Work has already started on re-seeding and fertilising the pitch to ensure that it will be in top order for the 2015/16 season.
Chairman Phil Jones said, "We are spending £3,000 on this operation to ensure that the high standards that we have set ourselves will be maintained. Unfortunately it will not contribute towards achieving a Domestic Licence as the powers that be have in their wisdom not made it a part of the licence. But we believe providing the players with a decent surface is vital if we are to continue to raise playing standards."
---
18/05/15
Treialon yn llwyddiant / Trials a huge success
Bu Treialon yr Academi, a gynhaliwyd ddydd Sul, yn llwyddiant ysgubol gyda mwy na 80 o blant yn bresennol ar y diwrnod. Roedd yn ymateb gwirioneddol wych, a da hefyd deall fod yna dalent arbennig ymysg y plant yma.

It is good to understand that Sunday's Academy Trials were a resounding success with the Academy reporting that in excess of 80 children turned out which is an absolutely brilliant response. It is also good to know that there was 'some wonderful talent on show.'
---
17/05/15
'Nabod Guy Handscombe / Getting to know Guy
Am y drydedd yn y gyfres o gyfweliadau mae Paps yn holi Guy Handscombe un o'i apwyntiadau mwyaf allweddol o'r tymor diwethaf. Mae'r hyfforddwr sydd yn dal Trwydded 'A' hefyd yn Swyddog Datblygu gyda'r Ymddiriedolaeth Bêl-droed.

For his third interview Paps questions his club coach, Guy Handscome, one of his most significant acquisitions of the past season, an 'A' Licence coach and a Development Officer with the Welsh Football Trust.

1 - Guy, tell us about yourself - work, hobbies, supporter for? etc

I work as a Football Development Officer for the Welsh Football Trust, which I am very privileged to do as I am able to work in football full time. Hobbies... obviously football but I am also interested in history, politics and the science behind space exploration. I am a big Arsenal fan.

2 – What's your playing History i.e past clubs, honours etc

When I started playing football I played for Marchwiel Utd which was in the Wrexham Junior League. We were quite successful and won the league and some cups, we got to play at the Racecourse too which was a fantastic experience and I won man of the match which was a consolation as we lost via golden goal! I was fortunate enough to be selected for Wrexham Schoolboys and I was able to play in the same team as Mark Jones [formally Wrexham now Bala] and Dave Jones [currently at Hull] during this time I had trials with Shrewsbury Town but never made the grade unfortunately. I suppose the pinnacle of my youth career was playing with Ceri James for the NEWFA rep squads- he hasn't changed in 15 years :) Senior football teams included Penley, Rhos Aelwyd, Llangollen, and a very short stint with Gresford as I broke my arm after five minutes!

3 – Can you tell us about past coaching/managing experiences?

I started coaching Maelor Youth in the Wrexham Junior League when I was 19 which got me hooked on coaching and began the dream of what I am doing now. I completed my C Certificate and was able to work with Carl Darlington at Cefn Druids. Carl is a massive inspiration for me and I am forever grateful for his help and support. I was then able to progress onto my UEFA B licence and run the Academy at Druids and also the Reserve team. This was a great experience and I was able to begin the UEFA A licence. During this time I moved to Bala Town and looked after the Academy and Reserve team and observed the First Team at games and training, this was a great insight into Welsh Premier League football. I have also had spells working with Llangollen and Llanrwst which have supported my development as a coach.

4 – How have you found your 1st season at Port and in the Cymru Alliance?

I have found the first season with Porthmadog very challenging, for many reasons. The Cymru Alliance is very competitive, probably more than I thought to be honest. There are many quality players in the league and due to coach education more coaches/managers are more adaptable with systems of play and you have to be one step ahead all the time. I have thoroughly enjoyed the season, Porthmadog is a great club with hard working volunteers, everyone has made me feel very welcome and I am determined to help bring success to the club and enjoy the way we want to play.

5 - Can you explain your role within the 1st team ?

Being the best supporting mechanism for the Manager to the best of my ability.

6 – Next season will be tough with 5 new teams entering the league - how do you think Port will do and can we better last season's position?

Progression is key, sometimes it is easy to get distracted about what others teams plans and ideas are, especially in the off season, to quote Louis Van Gaal it is a 'rat race' for players. We can finish higher than last season, we must build a competitive squad over the summer and provide them with the platform to be the best they can be. There will be many clubs who will have the same aspirations as ourselves and that is what makes the league exciting and challenging.

7 – What are you ambitions for the future?

Firstly to keep working and developing at the Welsh Football Trust. Now I have completed my UEFA A licence I am going to start the FAW A youth licence in June which I am looking forward to. Obviously I would love to complete the UEFA Pro licence in the future but I know that will take some time. I have given myself targets over the years and I think it is important to do so.

8 – The Academy and youth development is something that is key for sustainability within the club and local players continuing to improve and progress, how will this be achieved?

The Academy is very important mainly due to the fact that it is a requirement for the FAW domestic licence. Developing local talented players within the area in conjunction with the local junior leagues and creating partnerships which supports sustainability is key. Not all boys and girls are going to make careers in the game but playing part time in the WPL or CA is still a great achievement. It is also the social side of the game, meeting new friends and gaining experiences that many players are not able to do. Now Angela Roberts is in control of the Academy I can only see the future being bright, lots of good work has already been done and I am looking forward to seeing the restructure taking shape.

9 – You have worked with the squad over the past season, how highly do you rate them?

Very highly, I think many of them do not realise the potential they have.

10 – Do you have a message for the fans?

Thank you for all your support throughout the season. Over the years I have driven past the Traeth and always thought how good it would be to coach and work on the pitch and be at such a club, now it is reality and I will do my utmost to support Craig, the players and the academy to bring success to the club.

Cheers mate,
Craig.
---
12/05/15
Gemau cyn dymor / Pre-season fixtures
Mae dyddiadau'r gemau cyn dymor cyntaf wedi'u rhyddhau:
Gorffennaf 4ydd – Dolgellau XI oddi cartref 3pm.
(fel llynedd yn rhan o Ddiwrnod Hwyl Smithies ac yn bwysig yn yr ardal)
Gorffennaf 11eg -Y Bermo- Adref 2.30pm
Gorffennaf 18fed –Carno- Oddi cartref 2.30pm
Gorffennaf 22ain –Penrhyn – Adref 7.30pm
Sylw Craig Papirnyk am y grwp cyntaf o gemau i'w trefnu oedd, "Bydd y gemau yn cynnig cychwyn cystadleuol i'r paratoadau a gyda thair o'r gemau yn rhai lleol iawn bydd yn ychwanegu rhywbeth yn fwy na gemau cyn dymor arferol!
"Rwy'n siwr bydd y cefnogwyr yn edrych ymlaen at y gemau yma ac hefyd y rhai fydd yn cael eu gyhoeddi ymhellach ymlaen yr wythnos hon, pryd y byddwn yn cadarnhau nifer o gemau cyffrous fydd yn arwain fyny at gychwyn y tymor.
"Mae'r cyfnod cyn dymor yn bwysig er mwyn cael amser ar y cae ac edrychwn ymlaen at gael 8 neu 9 o gemau cyn i'r tymor go iawn gychwyn yng nghanol mis Awst gan wneud yn siwr fod pawb yn ffit ac yn barod."

Here is the first batch of pre-season friendlies released.
July 4th - Dolgellau X1 - Away 3pm
(This will be for the Smithies Funday as last year and will be another massive occasion for the area)
July 11th - Barmouth - Home 2.30pm
July 18th - Carno - Away 2.30pm
July 22nd - Penrhyn - Home 7.30pm
Manager Craig Papirnyk commented on this first batch to be released saying "They will offer a good, competitive start to our schedule, and with 3 of these games being very local this will definitely add that little bit more to the normal friendly game !!
"I'm sure the fans are looking forward to these games as well as the list to follow later this week once we have confirmed some exciting fixtures leading up to the league kick off.
"Pre-season is very important for game time and we will be looking to have 8/9 games prior to the season starting in mid August and making sure all of the squad are match fit and ready for the big kick off."
---
12/05/15
Nabod Ceri James / Getting to know Ceri
Dyma'r ail yn y gyfres o gyfweliadau gan Craig Papirnyk lle mae'n holi'r chwaraewyr am ei hanes a'u barn. Y tro yma Ceri James sy'n ateb y cwestiynau.

Here we go for the second in the series of Craig Papirnyk interviews and this time Ceri James sits in the hot seat. 1 - Ceri, tell us about yourself - work , hobbies, supporter for ? etc

I'm 31,from Rhuthun, I work for a plastic lining firm, we cover landfills, and lagoons etc! Support Man Utd, love all types of sports, golf, rugby, tennis!! I have a lovely girlfriend called Jane, who is possibly the luckiest girl in the world!!

2 – What's your playing History i.e past clubs, honours etc

I started off playing for Rhuthun from U12 to the first team! Until my dad took over at llandyrnog and I went there!! I Moved to Welshpool, , Melville (New Zealand) then Denbigh while I was home for a few months before heading back to NZ for another season, and back to Porthmadog!

3 - You've been at Port for many years now, how have things changed for you since becoming a player at Port?

The pitch is still one of the best around. It's changed quite a bit there. The clubhouse looks great, the training pitch is class! The club in general is great! People work very hard there to make things easy for the players! Who just have to turn up and play!! I've been part of a few sides at port, the fans are great! As long as you try your best they are pleased! It's not a lot to ask for! I Just hope we can give them more to cheer this season with good cup runs and a big push for promotion!!

4 - You spent time playing in NZ how was that experience for you ?

New Zealand was a fantastic experience for me both on and off the field! The tempo of the football was slower which suited me perfectly, but there were some good players !! Some of the younger lads from the team back then are really making a name for themselves in the Dutch League and Italian League!! Off the field they were extremely welcoming and I felt at home within weeks! It helped me a lot that a friend from home was living in Auz and he moved to NZ to live with me! Which I better not say more about!!!!!!!

5 -Next season will be tough with 5 new teams entering the league - how do you think Port will do and can we better last season's position?

Next season will be much harder than this season! Which hopefully will work in our favour, I think we played our best football against the best teams this season! We just need to kill games off, the young lads will be a year wiser and Craig will have a year of management under his belt, and learn from last season! He's done brilliant for his 1st year in management! With a few new older faces in to help the young lads, we have to push for top 4! Which will be difficult bit achievable for this talented side !

6 - How does the current squad differ to past seasons?

This season has been a good season considering the change in the team and management staff! Craig lost our 5 top scorers last season. I think this year we have been a little on the young side, take away Rich Harvey ( who says he's 32 but I don't believe him he's been around for years, he's at least 38) and myself 31, we are a very young side! But the young lads are the best young players around and they need to play to improve themselves and the team, they just need a bit of guidance from us older ones and I Just wish Josh Banks could kick with his right and take a throw in!!!

7 - Worst trainer and why?

Well since I've only been to one session all season, I'm not sure I can comment but I will! Cai Jones was awful in that session but in all fairness to him, it rained a lot and we all stayed dry by hiding under his nose!!

8 - Best & Worst Dancer?

Well there's a few bad dancers in this team, Bob from Dol dances like the world is going to end! But Gruff John is one cool cat on the floor!! And has a voice of an angel !!

9 - Who's the funniest player and why?

Well that's easy.... Me! But after a few beers there's quite a few of the lads who are funny, Josh Hatrick refers himself as a 3rd person, Gruff John sings Dafydd Iwan and Bryn Fôn all night, Gwydion tries to punch women, Squiz Is naked all the time, Cai struggles to drink coz the pint glass gets stuck on his nose all the time, and Iddon is a top man also!!!

10 - Finally , can you tell us who's the longest in the shower ?!

Ha, Iwan - he needs a passport for that thing!!!!

Cheers mate,
Craig.
---
11/05/15
Treialon Academi / Academy Trials
Cynhelir Treialon Academi i'r oedrannau 10 a 12 (yn unig) ddydd Sul nesaf, 17 Mai, yn Clwb Chwaraeon Porthmadog LL49 9PP.
Dan 10 Blwyddyn 4/5 o fis Medi 2015
Dan12 Blwyddyn 6/7 o fis Medi 2015
Bydd y treialon yn cychwyn fel a ganlyn:
Dan 10 i gofrestru am 12.30 a gorffen am 2pm.
Dan 12 i gofrestru am 12.30 a gorffen am 2pm.
Disgwylir i chwaraewyr ddod a cit addas, sgidiau pêl-droed glân a pads, dwr neu diod pwrpasol
Bydd angen i chwaraewyr e-bostio'r wybodaeth ganlynol i cpdporthmadogfcacademy@yahoo.co.uk cyn 5pm ar ddydd Gwener, 15 Mai.
Enw'r Chwaraewr
Dyddiad Geni
Enw'r Rhiant,br> Rhif Cyswllt Rhiant 1
Rhif Cyswllt Rhiant 2
Cyfeiriad E-bost
Ysgol
Clwb
Cyflwr meddygol / anaf blaenorol

Academy Trials for age groups 10 and 12 years (only) will be held next Sunday, 17 May at Clwb Chwaraeon Porthmadog LL49 9PP.
Under 10s Year 4/5 from September 2015
Under 11s Year 6/7 from September 2015
The trials will take place as follows:
Under 10's arrive at 12.30 to register, finish at 2pm
Under 12's arrive at 12.30 to register, finish at 2pm
Players must bring appropriate playing kit, clean football boots and shin pads, water and/or isotonic drink.
Players need to e-mail the following information to: cpdporthmadogfcacademy@yahoo.co.uk before 5pm on Friday, 15 May.
Player's Name
Date of Birth
Parent/Guardian Name
Parent/Guardian Contact Number 1
Parent/Guardian Contact Number 2
E-mail address
School
Club
Medical Condition/previous injury.
---
06/05/15
Nabod Rob Evans / Getting to know Rob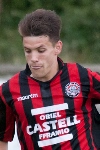 Isod gweler y gyntaf mewn cyfres o gyfweliadau mae Craig Papirnyk wedi cynnal gyda aelodau o'r garfan. Fel mae Craig yn dweud, "Bydd yn ddiddorol i'r cefnogwyr wybod ychydig mwy am y chwaraewyr a hefyd bydd ambell gwestiwn hwyliog sy'n adlewyrchu'r ysbryd a geir yn yr ystafell newid!! Rob Evans sydd yn rhoi cychwyn i'r gyfres.

Below we have the first in a series of interviews Craig Papirnyk has had with members of the squad. As Craig says, "I think it'll be great for the fans to have more of an insight of the players , there are some serious questions then there are some fun ones which shows the great dressing room that we have !!! Rob Evans kick starts the series.

1 - Rob, tell us about yourself - work, hobbies, supporter for ? etc

I work in the security department at Trawsfynydd Power station. My main hobby outside of football is trying to play golf at Dolgellau Golf Club. I also support Everton.

2 – What's your playing History i.e past clubs , honours etc

I played junior football for my home team Dolgellau and often represented the league team (Llyn ac Eifionydd). I was invited to go training with Aberystwyth academy in my early teens where I really developed as a player. I was at the club all the way through to my early twenties where I eventually played for Aberystwyth for a few seasons in the Welsh Premier. Most notably, we were Welsh Cup runners up in 2009. Prior to playing for Aber's first team, I played for Dolgellau in the Cambrian Tyres League and Aberystwyth Reserves in the Spar Mid Wales league, winning the league and Central Wales Cup. During my time in University I started becoming a bit unsettled in terms of regular football at high level and had opportunities on loan at Porthmadog, then signed for Bala Town for half a season, Bryntirion in the second half of their winning season in Welsh League Division 1, and 2 years with Caersws before returning to Porthmadog.

3 - You've spent time at Port before on loan from Aberystwyth , how have things changed for you since becoming a permanent player at Port?

The most obvious is how the bypass has changed the landscape of the Traeth. To me somehow, it has made the Traeth even more appealing for players and spectators. The pitch itself has improved year on year and it's no surprise that the ground staff and committee have won recent awards. As players, this is something we really appreciate and it gives us something extra to work for. One thing that hasn't changed during both stints is the passion that the committee and fans have for their club.

4. Next season will be tough with 5 new teams entering the league - how do you think Port will do and can we better last season's position?

With the right attitude and determination we can improve again and contend for the league, and last season was an encouraging step towards that. The squad is young, full of talent, and as we mature, week by week, we will work towards putting ourselves in positions to win matches. No matter what, we know the league will be tough, but for sure 5 new clubs will add a lot of excitement.

5 - How does the current squad differ to last seasons?

One thing for sure is that the average size of noses has gone dramatically bigger. In terms of the actual players there are only a few different faces, but definitely a different vibe. New management always gives a squad a lift but the local additions have also made the dressing room a bit closer.

6 - What do you hope to achieve as a Port player?

Many trophies! It would be nice to be a part of a successful side, and work towards being remembered for a team who played great football as well as winning!

7 - Worst trainer and why?

If it wasn't for Gwyd's performances on Saturday he wouldn't be in the side at all. So slow in training!

8 - Best & Worst Dancer?

Gruff John and Gruff John!

9 - Who's the funniest player and why?

Cai, who nose why!

10 - Finally , can you tell us who's the longest in the shower ?! Ha

Cai's nose.

Cheers mate,
Craig.
---
06/05/15
Yr HGA 2015/16 / The HGA 2015/16

Mae enwau'r 16 clwb fydd yn rhan o Gynghrair Huws Gray y tymor nesaf bellach yn hysbys. Bydd yna 5 clwb newydd.
Yn dod lawr o'r Uwch Gynghrair fydd Prestatyn a'r Derwyddon Cefn. Bydd clwb Y Graig yn ôl wedi un tymor ar y lefel uwch.
Bydd Treffynnon yn dod i fyny o'r Welsh Alliance a Gresffordd o gynghrair ardal Wrecsam. Am y tro cyntaf yn eu hanes fydd Llanfair United yn chwarae yn yr HGA ar ôl ennill Cynghrair y Canolbarth.
Byddwn yn ffarwelio â pump o glybiau. Dymunwn yn dda i Llandudno, wrth iddynt chwarae ar lefel uwch tra fydd Rhydymwyn, Llandrindod, Penycae a Llanidloes yn disgyn. Bydd yn rhyddhad i Rhydymwyn yn dilyn tymor mor anodd tra fydd ymdrech ddewr Llandrindod drosodd am y tro. Bydd yn siom i Benycae, ar ôl eu ymdrech fawr i wella'u cae a'r cyfleusterau, ac hynny ar ôl tymor a gychwynnodd yn addawol. Siom hefyd ydy gweld clwb fel Llanidloes yn gadael. Yn wahanol i lawer maent yn glwb a chefnogaeth dda a digon o botensial ar y lefel yma ac mae'n siwr byddant yn ôl.

The composition of next season's Huws Gray Alliance is now complete and there will be five new clubs in the league.
Coming down from the WPL are Prestatyn Town and Cefn Druids. The Rock club are back after just one season at the higher level.
Holywell Town have gained promotion from the Welsh Alliance while Gresford United will come up from the Wrexham area league. Llanfair United will make their first appearance at this level for the first time in their history after winning the Spar Mid-Wales League.
We also bid farewell to five clubs. Llandudno are wished all the best at the higher level while Rhydymwyn. Llandrindod, Penycae and Llanidloes are demoted. It will surely be a relief for Rhydymwyn after such a difficult season, while Llandrindod's spirited effort is also over for the time being. It must be a disappointment for Penycae who have worked so hard to improve the facilities having started the season with a considerable amount of hope. It is sad to see Llanidloes go down. Unlike many they are a well supported club with a considerable amount of potential at this level and will surely be back.
---
28/04/15
Cadeirydd yn diolch / Chairman says 'Thanks'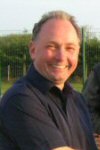 Mynegodd Phil Jones, cadeirydd CPD Porthmadog, ei bleser at lwyddiant Ffeinal Cwpan Huws Gray ar Y Traeth pnawn Sadwrn.
"Carwn ddiolch i'r Cymru Alliance am roi ei ffydd yn y clwb, a hynny am yr ail flwyddyn yn olynol. Cymrwn hyn yn bleidlais o hyder ynom fel clwb a'r ffordd rym yn gwneud pethau.
"Carwn ddiolch hefyd i Chas Rowland, ysgrifennydd y gynghrair, am ei gydweithrediad parod wrth baratoi at y gêm, hefyd am ei sylwadau cadarnhaol wedi'r gêm yn disgrifio cyfraniad y clwb at llwyddiant y diwrnod yn un 'rhagorol fel arfer.'
Ychwanegodd Phil, "Byddai wedi bod yn amhosib gwneud llwyddiant o'r diwrnod heb gyfraniad gwirfoddolwyr ffyddlon y clwb, a charwn ddiolch o galon iddynt am eu cefnogaeth wych pnawn Sadwrn.
"Er nad wyf am enwi neb, rhaid imi ddweud diolch yn fawr wrth bawb, y rhai wrth i giât, gwasanaethwyr wrth y bar a'r cantîn, y gwaith a wnaed ymlaen llaw wrth baratoi bwyd, y cyhoeddi ar y PA, y gwerthwyr raffl a rhaglenni, paratoi'r cae a'r stafelloedd newid, stiwardiaid a phob cyfraniad arall a gyfrannodd at ddiwrnod da a phleserus i bawb.
"Diolch i'r ddau glwb, Caersws a Chegidfa, am gêm gyffrous llawn tensiwn ac am adael inni rhannu'r profiad o 'Ddarbi'r Canolbarth'! Roedd yn bleser cael croesawu chwaraewyr, cefnogwyr a swyddogion y ddau clwb wedi'r gêm yn Nghlwb y Traeth ac yn dda clywed eu geiriau canmoliaethus o'r cae, a oedd yn edrych yn rhagorol er waetha tymor caled.
"Rhaid peidio anghofio am chwaraewyr CPD Porthmadog a ddaeth i gynorthwyo, ac yn arbennig am y cyfraniad i'r elw wrth y bar yn dilyn y gêm –diolch Ceri!!
"Gwnaeth yr holl gyfraniadau amrywiol sicrhau diwrnod arbennig o dda."

Club chairman, Phil Jones today expressed his pleasure at the successful staging of the Huws Gray Cup Final on Saturday. "I would like to thank the Cymru Alliance for entrusting the final to Porthmadog FC for the second successive season and take it as a vote of confidence in the way we do things.
"I would like to thank the league secretary Chas Rowland for his ready co-operation in staging the game and for his complimentary remarks following the event, describing the staging of the final as being 'excellent as usual'. Phil added, "It would not have been possible to make a success of the event without the help of the club's loyal band of volunteers and I would like to thank them for their tremendous support and backing on Saturday.
"Though I am not going to name individuals I must thank everyone, the turnstile operator, the gateman, those serving at the bar and the canteen, the work that went on in advance preparing food, the public address, raffle and programme sales, pitch and dressing room preparations, stewards and many other contribution which made the day an enjoyable one for all.
"Thanks to the two clubs Caersws and Guilsfield for an exciting and tense game and for allowing us to share the unique experience of a mid-Wales derby! It was a pleasure to entertain the players, officials and supporters of both clubs after the match and pleasing to hear their comments on the Traeth pitch which looked immaculate at the end of a hard season.
"I must not forget the Porthmadog players who came to assist and especially for the contribution to the post match bar takings –thanks Ceri!!
"All your varied contributions combined to make the day a real success."
---
26/04/15
Tote Ebrill / April Tote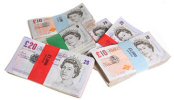 Y Rhifau Lwcus yn y Tote mis Ebrill oedd 27 + 28. Nid oedd enillydd, hyn i'w gadarnhau. Felly bydd y wobr £320 yn cael ei ychwanegu at gyfanswm mis Mai. Bydd rhaid gwneud unrhyw gais erbyn 8yh nos Wener 1af o Fai. Bydd y rhifau ar gyfer Tote mis Mai yn cael eu tynnu nos Wener 29ain o Fai yn sesiwn Bingo wythnosol Clwb Cymdeithasol Clwb Pêl-Droed Porthmadog yn Y Ganolfan.

The Winning numbers in the Porthmadog Football Social Club Monthly Tote for April were 27 + 28. Subject to confirmation there were No Winners,and therefore the prize £320 will be added to the May total. Any claims must be made by 8pm on Friday 1st May. The May Tote will be drawn on Friday 29th May at the weekly Porthmadog F C Social Club Bingo held at Y Ganolfan.
---
25/04/15
Sws yn codi'r Gwpan / Sws lift the Cup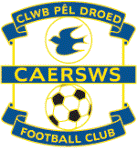 Gôl gan Mark Griffiths yn yr amser ychwanegol sicrhaodd mai Caersws a gododd Cwpan Huws Gray ar y Traeth heddiw. Cwblhaodd y gôl hwyr hon frwydr ail hanner Caersws wedi iddynt gael eu hun dwy gôl tu ôl wedi dim ond 17 munud. Roedd goliau cynnar Gareth Jones ac Aaron Edwards yn golygu mai Cegidfa oedd yn rheoli'r gêm tan i gerdyn coch Andy Ford ar ôl 40 munud newid patrwm y gêm.
Yn raddol yn ystod yr ail hanner mwy a mwy Caersws oedd yn pwyso yn erbyn 10 dyn Cegidfa. Daeth goliau da Dale Evans a Dane Griffiths â'r sgôr yn gyfartal cyn i gôl hwyr Griffiths roi'r fuddugoliaeth a'r Gwpan i Caersws mewn diweddglo cyffrous.,br> Cyflwynwyd Cwpan Huws Gray a'r medalau gan Is-lywydd y gynghrair, Steve Williams.

A Mark Griffiths winner in added time gave Caersws the Huws Gray Cup at the Traeth today. This late goal completed a second half Caersws fight back after finding themselves two goals down in 17 minutes. Early goals from Gareth Jones and Aaron Edwards put the Guils in the driving seat but a red card for Guils Andy Ford on 40 mins changed the dynamic of the game.
Gradually in the second period Caersws got on top against the 10 men and well taken goals from Dale Evans and Dane Griffiths levelled the scores before the late Griffiths winner gave Caersws the trophy and the mid-Wales bragging rights in a thrilling finish.
The Huws Gray Cup and the medals were presented at the close by Steve Williams the Cymru Alliance League Vice –President.
---
22/04/15
Ffeinal Cwpan Huws Gray / Huws Gray Cup Final

Er fod tymor Port wedi gorffen ers 5 wythnos bellach mae yna un gêm arall i'w chwarae ar Y Traeth pnawn Sadwrn nesaf (25 Ebrill) gyda'r gic gyntaf am 2.30pm.
Am yr ail dymor yn olynol Y Traeth fydd yn gartref i Ffeinal Cwpan Huws Gray ac eleni dau glwb o'r canolbarth, sef Cegidfa a Chaersws, fydd yn brwydro am y tlws. Gall CPD Porthmadog gymryd hyn fel pleidlais o hyder yn eu threfniadau ar gyfer ffeinal llynedd pan gurodd Caernarfon clwb Y Fflint. Unwaith eto fydd Y Traeth yn cynnig maes delfrydol ar gyfer ffeinal.
Y tymor hwn bu dipyn o newid yn nhrefn y clybiau yn y canolbarth gyda Cegidfa yn parhau i symud fyny'r tabl, ac eleni yn gorffen yn y 3ydd safle gan gwblhau tymor arbennig. Hwn ydy eu safle uchaf yn yr HGA. Ar y llaw arall mae gorffen yn 8fed yn siomedig i glwb fel Caersws, yn ôl eu safonau arferol. Mewn tymhorau blaenorol Caersws fyddai ffefryn y mwyafrif i godi'r tlws ond, bellach mae Cegidfa yn barod i'w herio am safle'r prif glwb y Canolbarth yn yr HGA.
Bydd Cegidfa yn dibynnu ar eu carfan brofiadol sy'n cynnwys James Henderson yn y cefn, Gareth Jones yng nghanol y cae a'r bythol wyrdd Danny Barton yn sgoriwr rheolaidd yn y blaen. Mae Barton wedi parhau a'i record yn ystod y tymor hwn gan rhwydo 22 o goliau cynghrair.
Ond mae gan Caersws ddigon o ddoniau i guro unrhyw glwb yn y gynghrair ar eu dydd. Mae eu carfan y tymor hwn wedi cynnwys dau o gyn chwaraewyr Port sef John Owen ac Iwan Williams. Owen hefyd ydy eu prif sgoriwr ac mae ganddynt sgorwyr profiadol eraill yn Mark Griffiths a Steve Blenkinsop.
Enillodd Cegidfa y gwpan yn 2010/11 gan guro Port yn y ffeinal ond hyd yma ni lwyddodd Caersws osod eu henw ar y gwpan er eu bod wedi ymddangos yn y ffeinal dair gwaith o'r blaen, 1990/91, 2011/12 a 2012/13.

Though Port's league season has ended five weeks ago, next Saturday -25 April- one more game remains to be played at the Traeth with a 2.30pm kick off.
For the second successive season The Traeth will host the Huws Gray Cup Final and this year it will be an all mid-Wales clash with Guilsfield and Caersws battling out the final destination of the trophy. Porthmadog FC must take this as a vote of confidence in their match day organisation when Caernarfon took the trophy last season beating Flint. The Traeth will again provide an ideal surface and venue for the showpiece final.
There has been something of a change of pecking order in mid-Wales this season with Guilsfield continuing their impressive rise up the Cymru Alliance table to take 3rd spot in the table, by far their best Cymru Alliance finish. An 8th place finish, on the other hand must be regarded as disappointing by usual Caersws standards. In most previous seasons Caersws would have started as most people's favourites to win this clash and lift the trophy, but their neighbours are now providing the strongest of challenges to the Caersws reputation as the leading mid-Wales club in the Cymru Alliance.
Guilsfield will rely on their experienced squad including James Henderson at the back, Gareth Jones in the middle of the park and evergreen Danny Barton nicking the goals at the front. Barton has continued his remarkable scoring run during the past season, finding the net on 22 occasions.
On their day however Caersws are well capable of beating any team in the HGA and their squad during the season has included two former Port players, Iwan Williams and John Owen. Owen is also their leading scorer and they also have other experienced goalscorers in Mark Griffiths and Steve Blenkinsop.
Guilsfield previously won the League Cup in 2010/11 -beating Port in the final- whereas Caersws are yet to put their name on the trophy but were runners-up on three occasions, 2011/12, 2012/13 as well as 1990/91.
---
20/04/15
Cynghrair y diweddaraf /League update
Mae wedi'i gadarnhau bellach y bydd naill ai Met Caerdydd neu Hwlffordd yn sicr o orffen yn gyntaf neu ail a bydd un ohonynt yn ennill lle yn yr Uwch Gynghrair. Felly bydd Derwyddon Cefn yn ymuno â Phrestatyn yn yr HGA y tymor nesaf. Bydd presenoldeb y ddau a hefyd Treffynnon yn gwneud yr HGA yn gynghrair gystadleuol iawn y tymor nesaf.

Saturday's results mean that either Cardiff Met or Haverfordwest County will be promoted to the WPL next season. That will mean both Cefn Druids and Prestatyn will be demoted and play in the HGA next season. Their presence, together with that of Holywell Town, will make the HGA even more competitive next season.
---
17/04/15
Dim Coch / No Reds
Mae Tabl Chwarae Teg y Gymdeithas Bêl-droed, hyd at 31 Mawrth, yn dangos fod Port a Llandudno yn rhannu'r safle ar ben tabl yr HGA. Yn bwysicach efallai mae'r tabl yn dangos fod chwaraewyr CPD Porthmadog heb godi yr un cerdyn coch yn ystod tymor y gynghrair!
"Neb wedi'i yrru o'r cae drwy'r tymor. Tipyn o gamp," oedd sylw Craig Papirnyk.
Mae'r record ddisgyblaeth yn un i fod yn falch ohono y chwaraewyr yn cadw eu pennau mewn sefyllfaoedd anodd gan weu eu ffordd drwy ddehongliadau amrywiol y dyfarnwyr. Mae'r record hefyd yn dangos y disgwyliadau uchel a osodir gan Craig a'u dîm reoli.
Cafodd Port a Llandudno 160 o bwyntiau cosb sydd yn 12 yn llai na Caernarfon sy'n 3ydd. Derbyniodd chwaraewyr Port gyfanswm o 40 o cardiau melyn.

The FAW Fair Play League Tables released to 31 March shows that Port and Llandudno share the top disciplinary spots for the Huws Gray Alliance. More importantly perhaps the table shows that Porthmadog FC players have gone through the entire league season without picking up a single red card!
"No sending offs all season is some achievement," commented a delighted Craig Papirnyk.
The disciplinary record is a great credit to the players keeping their cool in difficult situations and weaving their way through the varied refereeing interpretations. The record is a credit to the standards set by Craig and his management team.
Both Port and Llandudno had a total of 160 penalty points, twelve less than Caernarfon in third place. Port players received a total of 40 yellow cards.
---
17/04/15
Diolch Eddie / Thanks Eddie
Dymuna CPD Porthmadog fanteisio ar y cyfle i ddiolch i Eddie Blackburn am gyfraniad arbennig i'r clwb ac yr Academi yn neilltuol. Mae wedi gwasanaethu'r Academi fel Gweinyddwr ac yn fwy diweddar yn drysorydd. Ar lawer achlysur mae wedi ceisio galw digon ond yr eiliad i broblem godi roedd y clwb yn edrych i Eddie ddychwelyd i roi trefn ar bethau. Ond y tro yma nid oes troi 'nol a bydd yn rhaid i'r Academi wynebu ar fywyd heb Eddie Blackburn.
"Mae Eddie wedi rhoi gwasanaeth gwych i'r clwb", oedd sylw'r cadeirydd Phil Jones.
"Mae wedi arwain yr Academi ar gyfnodau o lwyddiant mawr wrth i dimau ymddangos yn sawl Ffeinal Genedlaethol yn y Drenewydd. Gall Eddie edrych yn ôl ar y cyfnod gyda balchder mawr.
"Arweiniodd yr Academi hefyd drwy gyfnodau anodd, ychwanegodd Phil, gan rhoi amser mawr i setlo problemau a sicrhau fod yr Academi yn medru dal i gystadlu gyda academïau o'r Uwch Gynghrair sy'n derbyn nawdd hael gan y Gymdeithas B6el-droed."
Mae Eddie hefyd wedi cyfrannu at y gwaith o baratoi at gwneud cais am Drwydded Ddomestig. Er fod ei gyfnod o wasanaeth swyddogol i'r clwb yn dod i ben edrychwn ymlaen at weld Eddie'r cefnogwr yn parhau a'i gefnogaeth frwd o dîm Craig Papirnyk.
Angela Roberts fydd yn cymryd swydd gweinyddwr yr Academi a dymunwn yn dda iddi.

. Porthmadog FC wish to take the opportunity to thank Eddie Blackburn for his outstanding contribution to the club and the Academy in particular. He has served the Academy as Administrator and latterly as Treasurer. Many times in the past he has tried to call it a day but whenever a problem arises the club has looked to Eddie to return and sort things out. But this time there is no going back and the Academy will have to face up to life without Eddie Blackburn.
"Eddie has given the club wonderful service, said Chairman Phil Jones, leading the Academy through days of great success appearing in several National Finals at Newtown and he can be truly proud of what he has achieved.
"He has also lead the Academy through some difficult times, added Phil, putting in an enormous amount of time to solve problems and to make sure that the Academy could continue to compete even with those WPL club academies receiving the financial backing of the FAW. "
Eddie has also assisted the club's efforts to gain a Domestic Licence and though this brings an end to his service in an official capacity we look forward to Eddie the supporter continuing his vocal support for Craig Papirnyk's team.
Angela Roberts will take charge of Academy Administration and we wish her well.
---
15/04/15
Dyrchafu/Gostwng / Promotion/Relegation
Mae materion dyrchafu a gostwng yn dod yn raddol gliriach gyda dyrchafiad Llandudno i'r Uwch Gynghrair yn barod wedi'i gadarnhau. Mae dyrchafiad hir ddisgwyliedig Treffynnon hefyd bellach yn ffaith. Gresffordd ydy'r ffefrynnau i ennill dyrchafiad o ardal Wrecsam tra fod Llanfair a Penrhyncoch yn dal i frwydro yn y Canolbarth. Bydd y ddau yn chwarae eu gilydd pnawn Sadwrn gyda tri phwynt yn eu gwahanu ar hyn o bryd.
Gan fod Met Caerdydd a Hwlffordd wedi sicrhau eu Trwyddedau Domestig mae bellach yn edrych yn fwy tebygol fydd nail neu'r llall yn ennill dyrchafiad o Gynghrair Cymru'r de i'r Uwch Gynghrair. Bydd hyn yn ei dro yn golygu mai yn yr HGA fydd dau o Brestatyn, Derwyddon Cefn a Bangor yn chwarae y tymor nesaf.
Os ddaw yr uchod i fod, wedyn fydd pedwar clwb, Rhydymwyn, Llandrindod, Penycae a Llanidloes yn colli eu lle yn yr HGA.

Promotion and Relegation issues are gradually being sorted with Llandudno's deserved promotion to the WPL now confirmed. Holywell Town's long anticipated promotion to the HGA is now a mathematical certainty. Gresford are favourites to be promoted from the Wrexham area while Llanfair United and Penrhyncoch, the two clubs still battling it out in the Spar Mid Wales League, are set to play each other on Saturday with just three points separating them.
It looks increasingly likely that either Cardiff Met or Haverfordwest –both gaining a Domestic Licence- will be promoted to the WPL from the Welsh League (south). This means that two of Prestatyn, Cefn Druids or Bangor City will play in the HGA next season.
Should all of the above transpire then four clubs, Rhydymwyn, Llandrindod, Penycae and Llanidloes will lose their places in the HGA.
---
09/04/15
Cais Cynllunio / Planning Application
Mae CPD Porthmadog yn edrych i'r dyfodol ac wedi cyflwyno cais i Gyngor Gwynedd am ganiatâd i godi estyniad i Glwb y Traeth. Bydd hwn yn cymryd lle y cabanau presennol sydd wedi gwasanaethu'r clwb yn dda ond bellach ddim yn addas. Bydd yr estyniad arfaethedig yn cynnwys cegin newydd a cantîn, siop newydd y clwb yn ogystal ac ystafell gyfarfod. Hefyd yn yr estyniad bydd yna swyddfa, storfa a thoiledau. Os fydd y cais yn lwyddiannus bydd yn gam mawr pellach yn natblygiad y Traeth. Mae manylion y cais ar gael yma.

Porthmadog FC are looking to the future and have lodged an application with the Gwynedd Council for full planning consent for the erection of an extension to the existing clubhouse. This will replace the existing portacabins which have served the club well. The proposed extension will contain a new kitchen and canteen, a replacement club shop and a new function room. The extension will also contain an office, a storeroom and toilets. If the application is successful it will mark another important step in upgrading facilities at the Traeth. You can see the application details here.
---
07/04/15
Port yn 6ed / Port finish 6th
Mae buddugoliaeth 1-0 Bwcle dros Dinbych heno yn golygu fod Port yn gorffen y tymor yn y 6ed safle. Y cyfanswm o 50 o bwyntiau ydy'r gorau ers 2011/12. Bydd y 6ed safle hefyd yn sicrhau mynediad i Gwpan Word y tymor nesaf.

With Buckley beating Denbigh tonight by 1-0 it means that Port end the season in 6th place. The 50 point total is the best return since 2011/12. The 6th place finish will also secure entry into next season's Word Cup.
---
05/04/15
Wythnos dda i Gethin / Good week for Gethin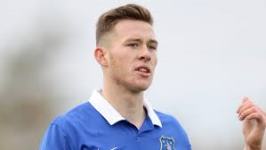 Roedd yr wythnos a aeth heibio yn un o lwyddiant i chwaraewr proffesiynol ifanc Everton, Gethin Jones o Borthygest. Ar ddechrau'r wythnos enwyd cyn chwaraewr Academi Porthmadog yn gapten tîm Dan-21 Cymru. Aeth y tîm ymlaen i sicrhau buddugoliaeth swmpus o 3-1 dros Bwlgaria yn Stadiwm Dinas Caerdydd, mewn gêm gymhwyso yng nghystadleuaeth Dan-21 UEFA. Ar ddiwedd yr wythnos chwaraeodd Gethin ei gêm gyntaf ar fenthyg gyda Plymouth Argyle mewn gêm gyfartal 1-1 yn erbyn Burton Albion sydd ar ben Cynghrair Un. Ym mis Rhagfyr chwaraeodd Gethin ei gêm gyntaf dros Everton fel eilydd yng Nghwpan Ewropa yn erbyn FC Krasnador. Llongyfarchiadau iddo a phob hwyl am fwy o lwyddiant yn y dyfodol.

Last week was a triumph for the young Everton professional Gethin Jones of Borthygest. At the start of the week the former Porthmadog Academy player was appointed captain of the Wales U-21 team which went on to gain a resounding 3-1 triumph over Bulgaria in the UEFA U-21 qualifier at the Cardiff City Stadium. At the end of the week Gethin made his on loan debut for Plymouth Argyle in the 1-1 draw in the League One fixture against league leaders Burton Albion. In December the 19-year-old made his Everton first-team debut when he came on as a substitute against FC Krasnodar in the Europa League. Congratulations Gethin and best of luck for future success.
---
29/03/15
Tote Mis Mawrth / March Tote
Y rhifau lwcus yn y Tote mis Mawrth oedd 3 + 14. Roedd 1 enillydd, hyn i'w gadarnhau, sef Catherine Pritchard, Cricieth, yn ennill y wobr £715. Bydd rhaid gwneud unrhyw gais erbyn 8 y.h. Nos Wener 3ydd Ebrill. Bydd y rhifau ar gyfer Tote mis Ebrill yn cael eu tynnu nos Wener 24ain Ebrill, yn sesiwn Bingo wythnosol Clwb Cymdeithasol Clwb Pêl-Droed Porthmadog yn Y Ganolfan.

The winning numbers in the Porthmadog Football Social Club monthly Tote for March were 3 + 14. Subject to confirmation there was 1 winner, Catherine Pritchard, Cricieth, winning the £715 jackpot! Any claims must be made by 8pm on Friday 3rd April. The April Tote will be drawn on Friday 24th April at the weekly Porthmadog F. C. Social Club Bingo held at Y Ganolfan.
---
25/03/15
Tocynnau Tote / Tote Tickets
Atgoffir cefnogwyr nad oedd enillydd i Tote y mis diwethaf, a bydd y wobr o £345 yn cael ei ychwanegu at un mis Mawrth, gan sicrhau Gwobr Fawr i'r rhifau lwcus nos Wener (27 Mawrth).
Tynnir y rhifau lwcus yn y Ganolfan yn ystod y Bingo wythnosol. Cewch ddewis eich rhifau ar y noson, neu yn y lefydd arferol: Kaleidoscope, Dylan 07900512345, Station Inn neu Siop Ffrwythau Pritchard, Stryd Fawr.

Supporters are reminded that there was a ROLLOVER in last month's Tote and the £345 prize will be added to the March Tote Prize promising to make it a Bumper Win for Friday's (27 March) lucky numbers.
The numbers will be drawn at the Ganolfan, Porthmadog during the weekly BINGO. You can select your numbers at the Bingo or obtain them at the usual outlets at Kaleidoscope, Dylan 07900512345, Station Inn or Pritchard's Fruit & Veg. High Street.
---
25/03/15
Pwnc Trafod / Talking Point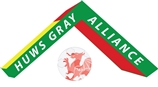 Y Pwnc Trafod ymysg ffyddloniaid Y Traeth nos Fercher (18 Mawrth) oedd y diwedd cynnar i dymor 2014/15 Dyma ddywedwyd ar y trydar gan un cefnogwr:
Simon Brooks @SeimonBrooks • Mar 18
"Anhygoel meddwl mai heno ydi diwedd y tymor. C'mon Port!"
Dyma sylw neu ddau am y sefyllfa:
-aiff 5 mis heibio cyn y gêm gystadleuol nesaf!
-chwaraewyr yn awyddus i chwarae ac mae rhuthr wirion i arwyddo i glybiau sydd a nifer go lew o gemau'n weddill cyn i'r terfyn arwyddo gyrraedd.
-penderfyniad mympwyol gan y Gymdeithas Bêl-droed ydy cynghrair 16 clwb. Pe byddai yna rhesymeg tu ôl iddo byddai'r UGC hefyd ag 16 ac nid 12 clwb.
-yn amlwg mae 30 gêm yn rhy ychydig a gwelwn fod gan y Gyngres yn Lloegr 46 o gemau gyda Chyngres y Gogledd a Chynghrair Gogledd Orllewin Lloegr yn chwarae 42 o gemau.
-gyda'r caeau yn cael eu gwella, a chlybiau yn troi at 3G, bydd llai o gemau yn cael eu gohirio.
-y problemau yn dilyn methiant y Gymdeithas Bêl-droed i gyflwyno arolwg o'r pyramid.
Y ffordd amlwg o ymestyn y tymor ydy cynyddu nifer o glybiau yn yr HGA i 18.
Mae yna bosibiliadau eraill –ond rhai llai deniadol efallai.
-mae gan nifer o gynghreiriau nifer o gystadlaethau cwpan.
-Cwpan y Gynghrair wedi'i threfnu mewn grwpiau i gychwyn cyn symud at yr wyth olaf ac ymlaen.
-adfywio a gwella cystadleuaeth Cwpan yr Arfordir gyda noddwyr go iawn.
Oes yna awgrymiadau eraill?

The Talking Point amongst the Traeth faithful last Wednesday (March 18) was the ridiculously early end to the 2014/15 season.
Some thoughts on the current situation:
- 5 months will elapse without a competitive game! -players want to play and 5 months out of the season results in a farcical rush to sign for other clubs to beat the transfer deadline and extend their season.
-the 16 club league is an arbitrary decision of the FAW, if it were a considered policy decision surely the Welsh Premier would also be a 16 club league.
-30 games is not enough, the English Conference, which includes part-time clubs, play 46 games and the Conference North and North West Counties play 42 games.
-with grounds being improved and 3G pitches introduced fewer games will be postponed in the future.
-the FAW have failed in their duty by not conducting an overhaul of the pyramid.
Clearly the most obvious way of extending the season is to increase the number of HGA clubs to 18.
There are other possibly less attractive alternatives:
-some leagues have multiple Cup competitions.
-a League Cup with group stages to increase the number of games leading on to the knock-out stages.
-revive and improve the North Wales Coast Cup with proper sponsorship.
Any other suggestions?
---
23/03/15
Llwyddiant i'r Academi / Academy Success
Daeth y timau Academi a'u tymor i ben ar nodyn uchel gyda'r ddau dîm yn ennill eu gemau yn erbyn Bae Colwyn. Cafodd y tîm Dan 12 buddugoliaeth o 3-1 gyda'r tîm Dan 14 yn cael buddugoliaeth swmpus o 6-1. Am fanylion pellach dewiswch 'Academi' yn y y fwydlen.

The Academy teams brought their season to an end on a high note with both teams' recorded good victories at Colwyn Bay. The U12s beat their counterparts by 3-1 while the U14s recorded a bumper 6-1 win. For full details select Academy in the web menu.
---
22/03/15
Dal yn 4ydd !! / Still 4th!!
Ar ôl gemau'r penwythnos mae Port yn dal yn 4ydd -o drwch blewyn! Sicrhaodd Dinbych a Chaergybi bwynt yr un ac mae ganddynt 3 gêm arall yn weddill i ddod o hyd i'r 3 phwynt sydd eu angen arnynt i guro'r 50 pwynt a gwell gwahaniaeth goliau sydd gan Port. Y ddau glwb arall a fedrai orffen yn uwch na Port ydy Caersws a Bwcle, y ddau â 4 gêm yn weddill i ennill yr wyth pwynt sydd angen arnynt i gyrraedd 51 pwynt.
Yn ddiddorol bydd rhaid i Gaergybi chwarae Caernarfon, Dinbych a Bwcle. Tra bydd Caersws yn wynebu Caernarfon unwaith eto a hefyd Llandudno. Cawn weld!

After this weekend's games Port remain, by the skin of their teeth, in 4th place. Denbigh and Holyhead both picked up a point but have a further 3 games left to win the three points they need to overtake Port's 50 points and better goal difference. The other two clubs able to overtake Port are Caersws and Buckley, who both have 4 games left to pick up the 8 points they will need to reach 51 points.
Interestingly Holyhead have yet to play Caernarfon, Denbigh and Buckley. Caersws have another game against Caernarfon as well as playing Llandudno. We shall see!
---
21/03/15
Prif Sgoriwr / Top Scorer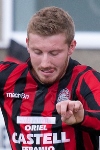 Llongyfarchiadau mawr i Josh Davies sgoriwr 22 o goliau yn ei dymor cyntaf ar Y Traeth. Cychwynnodd cyn chwaraewr Rhuthun, Llandyrnog a Dinbych -sydd hefyd wedi cynrychioli tîm Dan 19 lled broffesiynol Cymru- ar dân i Port yn sgorio ddwywaith yng ngêm gynta'r tymor yn erbyn Penycae. Aeth ymlaen i rhwydo mewn 17 o'r 30 gêm gynghrair gan gynnwys hatric yn yr ail gêm yn erbyn Penycae. Hyn mae'n siwr gwneud y clwb o Wrecsam ymysg ei hoff wrthwynebwyr!
Ers cryn amser bu Port yn chwilio am flaenwr a'r gallu i sgorio 18-20 gôl mewn tymor. Paul Roberts oedd y diwethaf i wneud hyn yn nhymor 2010/11gan rhwydo 6 ychwanegol yng Nghwpan y Gynghrair , Cwpan Cymru a Chwpan yr Arfordir. Mae sgorwyr eraill hefyd fel Marc Lloyd Williams, Dave Taylor a Carl Owen wedi gosod y safon i flaenwr ifanc talentog fel Josh i ddilyn.

A huge well done to Josh Davies, scorer of 22 goals in this his first season at the Traeth. The former Ruthin Town, Llandyrnog and Denbigh striker, who has also represented Wales at U-19 semi professional level, got off to a flying start netting twice in the opening game of the season against Penycae. He went on to find the net in 17 of the 30 league games and included a hat trick in the return game at Penycae surely making the Wrexham area club his favourite opponents!
Port have been looking for a striker who can score 18-20 goals in a season for some time. Paul Roberts was the last to do so scoring 18 league goals in 2010/11 and an additional 6 made up of League Cup, Welsh Cup and Coast Cup matches. Quality scorers like Marc Lloyd Williams, Dave Taylor and Carl Owen have set the standard for a young talented striker like Josh to follow.
---
20/03/15
Cyfweliad gyda Paps / Tommie's Podcast
Gwrandewch ar gyfweliad Tommie Collins gyda Craig Papirnyk. Gwnaed y cyfweliad yn dilyn y gêm olaf y tymor yn erbyn Conwy. O ddiddordeb arbennig i gefnogwyr mae Craig yn edrych yn ôl dros y tymor ac ymlaen at y tymor nesaf gyda Tommie, yn ôl ei arfer, yn gofyn y cwestiynau iawn.



Tommie Collins's latest Podcast is now available. It is an interview with manager Craig Papirnyk following the last game of the season against Conwy. Of special interest to supporters are Craig's overall views on the season and also taking a look ahead to next season. Tommie as ever asks all the right questions.

---
19/03/15
Chwaraewr y Tymor / Player of the Season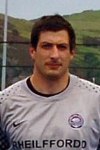 Llongyfarchiadau i Richard Harvey a enwyd yn Chwaraewr y Tymor y Cefnogwyr yn ystod y gêm yn erbyn Conwy ar Y Traeth neithiwr. Mae'n wobr haeddiannol i'r chwaraewr a'r cyfnod gwasanaeth hiraf i'r clwb yn y garfan bresennol ac yn ei 10 fed tymor ar Y Traeth. Ond mae'r wobr hon yn arwydd o werthfawrogiad y cefnogwyr am dymor rhagorol. Methodd ychydig o gemau cynnar y tymor, yn dilyn llaw driniaeth ar broblem cefn hir dymor ond wedyn camodd yn ôl i'r gôl a chwarae pob un gêm ers iddo ddychwelyd. Neithiwr oedd y degfed gêm o'r tymor i Richard beidio ildio gôl ac yn arwydd o'r dealltwriaeth mae wedi adeiladu, fel capten a golwr, efo'i amddiffyn. Yn ystod y tymor mae wedi gwneud nifer dda o arbediadau arbennig gan gadw'r tîm yn y gêm droeon ac hefyd yn newid cwrs gêm.
Derbyniodd Richard gefnogaeth eang y cefnogwyr ac roedd yn enillydd clir. Ond mewn tymor lle cafwyd gyfraniadau pwysig i berfformiad cyffredinol y tîm, derbyniodd nifer o chwaraewyr eraill bleidleisiau oedd yn adlewyrchu gwerthfawrogiad y cefnogwyr.

Congratulations to Richard Harvey who was named Supporters Player of the Season at last night's game at home to Conwy. It is a deserved reward for the current squad's longest serving player who is now coming up to his 10th season at the Traeth. But the award is a mark of fans' appreciation of what has been an outstanding season for Richard. He missed the early games following an operation for a long standing back problem but then stepped straight back into the team and has played every game since his return. Last night's clean sheet was Richard's 10th of the season, a tribute to the excellent understanding he has built up with his defence, both as keeper and captain. During the season he has pulled off a number of outstanding saves to keep his team in a game and even to change the course of a game.
Richard received wide support from supporters and was a clear winner. But in a season where there have been many valuable contributions to the general performance of the team there were several other players whose play was very much appreciated by supporters.
---