31/10/14
Twf yr Academi / Academy Grows
Mae Academi Porthmadog yn chwilio am hyfforddwyr er mwyn cychwyn timau Dan-10 a Dan-11. I rhai sydd am ddatblygu eu haddysg fel hyfforddwyr bydd hwn yn gyfle ardderchog. Oes gennych ddiddordeb?
Cysylltwch â Ken Jones ar 07733118079 e-bost kendo999@btinternet.com neu Martin Jones ar 07825556896 e-bost ceianfa@icloud.com

Porthmadog Academy are currently looking for coaches to start up a brand new under 10s and 11's team. This would be a great opportunity for any aspiring coaches to further their coach education. If you have any interest please get in touch with:
Ken Jones ( 07733118079 email kendo999@btinternet.com) or Martin Jones (07825556896 or email ceianefa@icloud.com).
---
30/10/14
Rhagolwg: Y Wyddgrug / Preview: Mold Alex
Mae pythefnos yn medru bod yn amser hir ym mhêl-droed a dyna sy'n wir yn hanes diweddar clwb Y Wyddgrug. Tan eu gêm yn erbyn Caersws, cychwyn siomedig a gawsant i'w tymor cyntaf yn ôl yn yr HGA, heb fuddugoliaeth yn eu wyth gêm. Byddai prin neb wedi rhoi unrhyw obaith iddynt yn erbyn Caersws ond cafwyd sioc y tymor wrth i'r Wyddgrug guro a hynny o 7-1. Sgoriodd Lewis Buckley dair gôl a'r sgoriwr cyson Dan Drazdauskas hefyd yn canfod y rhwyd. Yn dilyn hyn mae'r hyder wedi codi, a chafwyd bwynt da yng Nghaergybi ac roedd y clwb o Sir Fflint yn anlwcus i beidio cael rhywbeth yng Nghegidfa nos Fawrth hefyd.
Bydd Port, a oedd heb gêm yng nghanol wythnos, yn edrych i gadw'r pwysau ar y gweddill o'u cwmpas yn y tabl trwy ymestyn y rhediad ardderchog diguro -gan cadw'n glir o unrhyw sioc! Profwyd cryfder y garfan mae Craig yn adeiladu wrth iddynt guro Rhydymwyn heb Ceri James a Rob Evans, ac heb Josh Stadnicki am dros hanner y gêm.
Y tro diwethaf i'r ddau glwb gyfarfod oedd yng Nghwpan Cymru blwyddyn yn ôl, gyda port yn gorfod brwydro i sicrhau buddugoliaeth o 1-0. Cefnogwch yr hogiau.

A fortnight can be a long time in football and this is certainly the case with Mold Alex. Up to the fixture against Caersws they had a disappointing start to their season back in the HGA, without a win in eight games. Few if any would have given them a hope in a difficult home fixture with Caersws. But they pulled off the biggest shock of the season defeating the mid-Wales club by 7-1. Lewis Buckley fired a hat-trick and perennial scorer Dan Drazdauskas was also on the score sheet. Confidence is a wonderful thing in football and they followed this up with a good away point at Holyhead and were unlucky to go down at Guilsfield in midweek.
Without a game in midweek Port will be looking to keep up the pressure at the top of the table, by continuing their excellent unbeaten league run and avoid falling victim to any shock results. The win over Rhydymwyn, without Ceri James and Rob Evans and losing Josh Stadnicki in the first half, shows the strength of the squad Craig is building.
The two clubs met in the Welsh Cup a year ago and in a tight game Port were made to work hard for their 1-0 win. Let's get behind the boys on Saturday.
---
29/10/14
Apwyntiadau Academi / Academy Appointments
Mae'r datblygiadau yn yr Academi yn parhau gyda dau swyddog newydd yn cael eu hapwyntio. Ken Jones fydd Gweinyddwr newydd yr Academi yn olynu Eddie Blackburn sydd o'r diwedd yn cael ymddeol ar ôl cario'r Academi am flynyddoedd lawer. Diolch Eddie am eich gwaith aruthrol a phob lwc i Ken. Dymuniadau gorau hefyd i Ken Tulliver y Swyddog Diogelu newydd.

Fresh developments at the Academy continue with the appointment of two new officials. Ken Jones has been appointed Academy Administrator to succeed Eddie Blackburn who at last can retire after virtually carrying the Port Academy on his back for years. Thanks Eddie for a job well done and best of luck to Ken in his new role. Best of luck also to Kevin Tulliver who is the new Safeguarding Officer.
---
28/10/14
Gemau heno / Tonight's Games
Roedd rhaglen llawn o gemau HGA yn cael ei chwarae heno -hynny ydy heblaw am Port a Chaergybi, sy'n chwarae ar 8 Tachwedd . Yn y brif gêm rhwng Llandudno a Chaernarfon cic o'r smotyn oedd yn ddigon i Tudno ennill 1-0.
Am y ddau glwb arall a allai fanteisio ar y ffaith nad yw Port yn chwarae mae Dinbych a Bwcle wedi ennill heno. Hyn i gyd yn golygu ar ddiwedd y noson fod y ddau wedi symud uwchben Port ond mae gan Port gêm mewn llaw. Port bellach yn 4ydd (dros dro!) a Caernarfon yn 5ed.
Ar ben arall y tabl sicrhaodd Llandrindod eu 3 phwynt cyntaf o'r tymor yn erbyn naw dyn Llanidloes.

Apart from Port and Holyhead, who will meet on 8 November, there was a full HGA programme tonight. The key top three game at Maesdu between Llandudno and Caernarfon ended in a 1-0 win for Llandudno thanks to a Marc Evans spot kick.
As for Buckley and Denbigh, the other two clubs in a position to take advantage of the fact that Port were not playing, both have recorded wins. All of this means that Port, with a game in hand, have (temporarily!) dropped to 4th and Caernarfon 5th.
At the other end of the table Llandrindod beat 9-man Llanidloes to record their first 3pts of the season.
---
27/10/14
Sylw yn y Wasg / Press coverage
Yn y gêm ar Y Traeth pnawn Sadwrn mynegodd nifer o gefnogwyr eu syndod a'u siom at y diffyg sylw i gemau Port yn y rhifyn diwethaf o'r Herald. Ymddengys nad oedd adroddiad o'r fuddugoliaeth yn Llandrindod, buddugoliaeth a gadarnhaodd yr ail safle yn nhabl Huws Gray. Nid oedd cyfeiriad chwaeth at y gêm i ddod yn erbyn Rhydymwyn. Yn y gêm honno llwyddodd Port i ymestyn eu rhediad diguro diweddar i saith o gemau gan gasglu 19 o bwyntiau allan o 21, llwyddiant werth ei gofnodi.
O ystyried y cydweithrediad ardderchog sydd wedi bodoli gyda'r wasg leol mae'n rhaid fod yna esboniad syml gan nad oes dim wedi newid yn y berthynas?

Many Port supporters at last Saturday's home fixture expressed both surprise and dismay at the complete lack of coverage of Port's matches in last week's Caernarfon and Denbigh Herald. There was apparently no report of our win at Llandrindod which consolidated the club's second place in the Huws Gray table. Neither was there any reference to the up and coming fixture against Rhydymwyn. This game extended Port's unbeaten recent run of league fixtures to seven with 19 points being claimed out the last 21 points, an on-going achievement worth a mention.
In view of our good past relationships with the local press this must be a blip and there must be a simple explanation as surely our friends remain our friends?
---
26/10/14
Canlyniadau Academi / Academy Results
Diwrnod da eto i'r timau Academi yn erbyn carfannau cryf Academi Fflint. Buddugoliaeth arall i'r tîm Dan-14 ac, er waethaf colli eu gemau cafwyd perfformiadau addawol eto gan y timau Dan-12 a Dan-16. Cliciwch ar y linc i weld y newyddion diweddaraf o'r Academi.

Well done to our academy teams on their performances against strong Flint Academy teams. The U-14s recorded another good win while the U-12s and U-16s, despite the defeats, also gave good accounts of themselves. Check out the latest Academy News on the link.
---
24/10/14
Gemau Academi / Academy Games
Bydd y timau Dan-12 a Dan 14 yn chwarae ar y Traeth bore Sul am 11am. Bydd gêm y tîm Dan-16 yn cychwyn am 12.45pm. Y gwrthwynebwyr fydd Academi Fflint.

The Porthmadog Academy U-12 and U-14s will be in action at the Traeth on Sunday morning at 11 am. The U-16s will kick off at 12.45pm. The matches will be against Flint.
---
23/10/14
Craig yn cryfhau'r garfan/ Craig strengthens Squad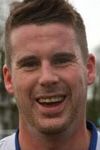 Isod gwelir sylwadau Craig Papirnyk wedi iddo gryfhau ei garfan ymhellach wrth iddo arwyddo Gerwyn Jones o'r Rhyl.

Below are the comments of a delighted Craig Papirnyk after completing the signing of defender Gerwyn Jones from Rhyl.

"I am delighted that Gerwyn has left Belle Vue to join us, he's a 24 year old central defender with a fantastic left foot. Gerwyn is a big strong player and I am really looking forward to working with him. He will strengthen us adding real quality defensively. Unfortunately he will not be available this weekend as he has a family wedding'
"Bringing Gerwyn in will offer an option for me to look at Dilan or Josh in the defensive midfield role if Ceri James is unavailable. This is where both players have played at other clubs and the University side, the squad is now very competitive in all positions. This ensures players work hard to compete to get into the starting 11. Also having this big squad enables us to cover for injuries, suspensions and we now have versatility when selecting our side."
---
23/10/14
Gerwyn yn arwyddo /Gerwyn signs for Port
Mae'r amddiffynnwr cadarn Gerwyn Jones wedi ymuno â Port o glwb Y Rhyl . Yn dod o Gaernarfon treuliodd Gerwyn gyfnod llynedd gyda clwb yr Oval cyn ymuno â Bangor. Yn ystod yr haf arwyddodd i'r Rhyl. Mae wedi chwarae 7(+5) o weithiau yn UGC.
Enillodd gapiau i Gymru Dan-18 ond bu'n rhaid iddo adael clwb Tranmere oherwydd anaf. Yn ddiweddarach llwyddodd i adennill ei ffitrwydd gan dreulio 3 mlynedd yn astudio a datblygu ei yrfa pêl-droed ym Mhrifysgol Loyola ym Maryland UDA. Yn dilyn cyfnod llwyddiannus iawn yn yr Unol Daleithiau dychwelodd i Gymru. Croeso i Port Gerwyn.

Gerwyn Jones, a strong, powerful defender, has signed for Porthmadog from Rhyl FC. Gerwyn from Caernarfon spent a brief spell with his home town club last season before joining Bangor. In the summer he signed for Rhyl. He has made 7(+5) WPL appearances.
A former Wales U-18 international, he had his Tranmere Rovers career curtailed by injury. He later regained full fitness and spent 3 years studying and developing his football career at Loyola University, in Maryland U.S.A. Following a very successful time in the States he returned to Wales. Welcome to Port Gerwyn.
---
23/10/14
Ymwelwyr pnawn Sadwrn / Saturday's Visitors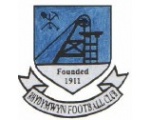 Pnawn Sadwrn bydd Rhydymwyn yn ymweld â'r Traeth. Ar ôl gorfod gweithio'n galed am y tri phwynt yn erbyn Llandrindod, y clwb ar y gwaelod, bydd Port yn annhebyg o gymryd y clwb un lle yn uwch yn ysgafn chwaith. Fe gofiwch hefyd fod Rhydymwyn wedi ennill ddwywaith ar y Traeth llynedd, unwaith yng Nghwpan y Gynghrair.
Dechrau simsan i'r tymor a gafodd y clwb o Sir y Fflint gyda'r fuddugoliaeth dros Llanidloes yr unig fuddugoliaeth hyd yma, ac yn colli'r wyth gêm arall gyda nifer o rhain wedi'i colli'n drwm. Collwyd dwy gêm o saith gôl â Chegidfa yn llwyddo i sgorio wyth. Yng Nghwpan Cymru collwyd o 3-0 adref i Meliden o Ail Adran Y Welsh Alliance.
Yn ôl ar y Traeth bydd Port yn edrych i ail gydio yn y math o chwarae a welwyd cyn y colled yng Nghwpan Cymru gan gadw'r pwysau ar y brig . Amdani hogiau!

On Saturday Rhydymwyn will be the visitors to the Traeth. Having had to work hard last weekend to collect three points against bottom club Llandrindod they are unlikely to take one place up, Rhydymwyn lightly either. It will also be recalled that Rhydymwyn twice visited the Traeth last season and left with a victory on both occasions.
But the Flintshire club have not enjoyed the best of starts this season winning only once against Llanidloes and losing their other eight games with many of these being very heavy defeats conceding seven on two occasions and eight at home to Guilsfield. In the Welsh Cup they were beaten 3-0 at home to Welsh Alliance Division 2 side Meliden.
On home territory Port will be looking to recover their pre Welsh Cup form and keep up the pressure at the top of the table.Go for it Lads!
---
21/10/14
Pythefnos Gweithredu Cymru 2014 / Fortnight of Action Wales 2014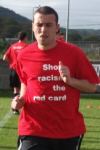 Bydd Pythefnos gweithredu Dangos y Cerdyn Coch i Hiliaeth yn cymryd lle yng Nghymru rhwng yr 17 a 31 o Hydref. Bydd CPD Porthmadog yn cefnogi'r gweithredu yn ein gêm yn erbyn Rhydymwyn gyda'r ddau dîm yn gwisgo crysau-T gwrth-hiliol cyn y gêm i ddangos eu cefnogaeth i Dangos y Cerdyn Coch yn eu gwaith gwrth-hiliol.
Mae'r Bythefnos o Weithredu yn bwriadu gosod sialens i wahaniaethu gan ddathlu y gyfraniad mae pawb o bob cefndir yn gwneud i'r gêm.
Bu cefnogaeth Clybiau Pêl-droed Cymru yn bwysig i Dangos y Cerdyn Coch yn eu gwaith yng Nghymru. Yn ystod tymor 2013/14 mae'r ymgyrch wedi gweithio gyda 20,000 o bobl ifanc ac wedi cynnal 28 o ddigwyddiadau addysgiadol yn cael cefnogaeth chwaraewyr proffesiynol.
Gyda chefnogaeth y Gymdeithas Bêl-droed mae'r Bythefnos Gweithredu yng Nghymru wedi bod yn weithredol ers 2007 gyda mwy o glybiau a cynghreiriau yn ymuno bob tymor. Y tro yma bydd 80 o glybiau mewn 9 cynghrair yn cymryd rhan. Dilynir pêl-droed gan bawb a dylai fod yn brofiad da i pawb o bob hil a chefndir ethnig. Mwynhewch y gêm ar y penwythnos a gofynnwn ichi gefnogi gweithred y chwaraewyr cyn y gêm.
Os byddwch yn dyst i hiliaeth ar unrhyw lefel o bêl-droed cofiwch dweud wrth y clwb, y stiward neu'r heddlu.

Show Racism the Red Card's annual Fortnight of Action takes place in Wales from 17th – 31st October, 2014
This weekend will see Porthmadog FC support the Fortnight of Action in our fixture against Rhydymwyn FC, both teams will be wearing anti-racism T-shirts prior to kick off to show their support for Show Racism the Red Card and its anti-racism work.
The Fortnight of Action aims to challenge discrimination and celebrate the contribution we all make to football, wherever we live, whatever our connection to the game and whatever our background. Support from Welsh Football Clubs has been integral in helping Show Racism the Red Card progress their work in Wales. During the 2013/14 season the campaign worked with over 20,000 young people and held 28 educational events supported by professional players.
Supported by the Football Association, the Fortnight of Action has been running since 2007 in Wales. More clubs and leagues have joined the action weeks each season. This year will see over 80 clubs across 9 leagues involved.
Football is a sport that is followed by all, and should be an enjoyable experience for all, whatever their racial or ethnic background. We hope you enjoy the game this weekend and ask you to support the player's action before kick-off. If you see or hear racism at any level of football, please report it to the club, stewards or the police.
---
19/10/14
Newyddion Academi / Academy News
Roedd y timau Academi Dan12 a Dan 14 yn chwarae yn Llandudno heddiw. Mewn tywydd difrifol colli wnaeth a y ddau ond mewn gemau agos a chyffrous iawn gyda nifer o berfformiadau ardderchog. Darllenwch adroddiad Martin Jones trwy ddewis 'Academi' yn y Fwydlen.

The U12 and U14 Academy teams were in action today at Llandudno. In dreadful weather conditions both went down by the odd goal in exciting encounters with some excellent performances. You can read Martin Jones's reports by selecting 'Academy in the Menu on this page.
---
19/10/14
Sesiynau TG / IT Sessions
Mae sesiwn 'Drop-in' wedi'i threfnu ar Ddydd IAU, 23 HYDREF rhwng 3pm a 7pm ar gyfer y rhai sydd wedi dangos diddordeb mewn sesiynau TG yn Clwb y Traeth.
Mae ymateb da iawn wedi bod, ac mae cais iddynt lanw ffurflen er mwyn darganfod beth yn union yw'r anghenion a phryd fyddai mwyaf hwylus i gynnal y sesiynau hyn.
Am fwy o wybodaeth cysylltwch â Dafydd Wyn Jones ar yr e-bost dafyddwynjones@hotmail.co.uk neu ffoniwch 01766 76 2775 / 07810057444

A 'Drop-in' session for those who have shown an interest taking advantage of basic IT sessions at the Traeth Clubhouse will be held on THURSDAY, 23 OCTOBER between 3pm and 7pm.
There has been an excellent response and those who have shown an interest have been asked to complete forms to identify requirements and the most convenient times to hold these sessions.
For more information Dafydd Wyn Jones can be contacted by e-mail on dafyddwynjones@hotmail.co.uk or phone on 01766 76 2775 / 07810057444
---
16/10/14
Adrefnu Gêm / Fixture Change
Mae CPD Porthmadog, Hotspyrs Caergybi a Chynghrair Huws Gray wedi cytuno i adrefnu'r gêm a oedd i'w chwarae ar Ddydd Mawrth 28 Hydref ehwng y ddau glwb. Bellach bydd y gêm yn cael ei chwarae ar bnawn Sadwrn,8 TACHWEDD.

With the agreement of both CPD Porthmadog and Holyhead Hotspurs and the league the following fixture has been rescheduled.
Tuesday, 28 October
Porthmadog v Holyhead Hotspur
Fixture will now be played on Saturday, 8 NOVEMBER.
---
16/10/14
Gwybodaeth Teithio /Travel Info

Pnawn Sadwrn byddwn yn teithio i Llandrindod a cae newydd i'r mwyafrif o gefnogwyr. I ddefnyddwyr Sat Nav y Côd Post ydy LD1 5EF. I deithwyr mwy confensiynol cyfeiriad y cae ydy: Y Broadway, Lant Avenue, Llandrindod.
Cynt bu Llandrindod yn y Cymru Alliance am dri thymor rhwng 1995 a 1998. Am y tro diwethaf i'r ddau glwb gyfarfod rhaid edrych yn ôl i dymor 1995/96 pan chwaraeodd y ddau glwb eu gilydd ar Y Traeth yn Rownd 4, Cwpan Cymru gyda Port yn ennill o 2-1.

On Saturday we travel to Llandrindod, a new ground for most supporters. For Sat Nav users the Post Code is LD1 5EF. For more conventional travellers the ground is: The Broadway, Lant Avenue, Llandrindod Wells.
Llandrindod previously played in the Cymru Alliance for three seasons between 1995 and 1998. For the last meeting between the two clubs we have to look to a Welsh Cup 4th Round tie at the Traeth in season 1995/96 with Port winners by 2-1.
---
16/10/14
Port yn Llandrindod / To Llandrindod on Saturday

Gyda penwythnos llwyddiannus tîm Cymru tu cefn inni cawn ddychwelyd at y cynghreiriau domestig gan wybod fod y penderfyniad cywir wedi'i wneud i beidio chwarae ddydd Sadwrn gan rhoi cyfle i chwaraewyr a chefnogwyr ddangos eu cefnogaeth i'r tîm cenedlaethol.
O bersbectif clwb bu'n rhaid i Port aros am wythnos cyn neidio yn ôl ar y ceffyl wedi siom Cwpan Cymru. Ond mae'n bwysig cofio hefyd mai hwnnw ydy'r unig tro i dîm ifanc Craig Papirnyk dan berfformio y tymor hwn.
Dechrau siomedig i'w tymor cyntaf yn ôl yn yr Huws Gray gafodd Llandrindod ar ôl ennill dyrchafiad o Gynghrair Spar y Canolbarth. Hyd yma mae'r newydd ddyfodiaid heb sicrhau yr un pwynt yn eu wyth gêm cynghrair ac felly ar waelod un y tabl, dau bwynt tu ôl i'r Wyddgrug a tri tu ôl i Rhydymwyn. Colli wnaeth y clwb o'r canolbarth yng Nghwpan Cymru hefyd yn erbyn Llangollen yn dilyn amser ychwanegol.
Ond mae un canlyniad gwahanol iawn yn sefyll allan mewn cyfnod o ganlyniadau gwael. Hwnnw ydy'r fuddugoliaeth annisgwyl o 4-0 dros Ddinbych yng Nghwpan y Gynghrair, â Dinbych wedi cychwyn y tymor yn gryf iawn. Bydd y canlyniad hwn yn sicrhau na fydd Port yn medru cymryd eu gwrthwynebwyr yn ysgafn pan fyddant yn cyfarfod pnawn Sadwrn.

With a successful weekend for the Wales team now done and dusted we can return to our domestic leagues with a feeling of pride that the correct decision was made to take a weekend off and give players and spectators the opportunity to support their national team.
From a club perspective, Port have had to wait a week before getting back on the horse after a disappointing fall from grace in the Welsh Cup at the Oval. But it is worth remembering that this was virtually the only blip so far this season for Craig Papirnyk's young team.
They take on a Llandrindod team who have not made a good start to their first season back in the HGA following promotion from the Spar Mid-Wales League. To date the newcomers remain pointless following their eight league games and therefore rooted to the bottom of the table behind Mold Alex with 2 points and Rhydymwyn with three. They also went out of the Welsh Cup a fortnight ago against Wrexham area club Llangollen. The game went to extra time.
One Llandrindod result stands out in what has been a difficult start to their season. It is a result which goes against the grain of other results this season. It came in the League Cup tie against Denbigh where Llandrindod chalked up their only positive result with a 4-0 win over a club who have made a great start following their return to the HGA. This result will no doubt ensure that there is no Port complacency ahead of Saturday's game!
---
06/10/14
Newyddion o'r Academi / Academy News
Mae pethau'n prysuro yn yr Academi a ddoe cafwyd gemau yn erbyn Academi'r Bala. Roedd yna fuddugoliaeth dda i'r tîm Dan 14 tra y Bala enillodd y gemau Dan 12 a Dan 16. Mae pethau yn bendant ar i fyny yn yr Academi ar ôl cychwyn araf. Cewch ddarllen adroddiadau Martin Jones drwy ddewis 'Academi' yn y Ddewislen.
Yn ystod y pythefnos ddiwethaf bu sawl chwaraewr ifanc o'r Academi yn cael profiad wrth ymarfer gyda Craig Papirnyk a'r tîm cyntaf.
Yn wahanol i'r Academïau Uwch Gynghrair Cymru, ariannu ei hun mae'n rhaid i Academi Port eu wneud ac mae felly yn edrych am fusnesau neu unigolion a diddordeb mewn noddi cit y chwaraewyr. Cewch fanylion llawn drwy linc yr 'Academi'.

It has been a busy time at the Porthmadog Academy with matches against the Bala Academy taking place yesterday. There was a good win for the U14's while at U12 and U16 level the Bala Academy were successful. After a slow start things are on the up at the Academy and you can read Martin Jones's reports by selecting 'Academy' in the Menu.
Over the past fortnight several youngsters from the Academy have been welcomed by Craig Papirnyk to training sessions with the first team and gained valuable experience.
Unlike the WPL Academies the Port Academy is self funded and is now looking for potential sponsors who would like to become kit sponsors. Full details of all Academy activities can be found through the 'Academy' link.
---
05/10/14
Datganiad Craig / Statement from Paps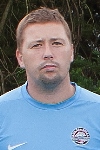 Heddiw gwnaed y datganiad isod gan Craig Papirnyk. Mae'n amlwg yn siomedig yn dilyn colli yng Nghwpan Cymru ond eto yn amlwg yn sicr gall y garfan ifanc, dalentog adfer pethau, a hynny yn fuan iawn.

A disappointed Craig Papirnyk has released a statement this morning following our exit from the Welsh Cup on Saturday. He is, as we would expect, determined to get his young talented squad 'back on the rails' and that as soon as possible.

"Firstly may I apologise to our travelling fans, who on the day were fantastic once again, to the club and the committee members our performance was just not good enough and way off how we have been performing lately. We lacked energy, determination and quality, something that we have come to pride ourselves on.
"This loss was more deserved than our previous game at the Oval where we deserved more. Caernarfon to their credit came at us from the off and for the opening half really worked hard to restrict us playing our passing game. We did not match their energy and I was disappointed we didn't raise our game early on. In the second half we pressed them back as they tired which allowed us to keep the ball but we just could not find that opening goal to get us back into the tie -goals which have not been an issue this season so far either !!
"Defending was poor all afternoon and we looked disorganised. Dilan carrying a slight knock did not help either and with missing Rob Evans and Ceri James it was always going to be difficult. However we should be better and not allow teams to win easy headers and have free runs at our goal. This we will improve on!!
"Simply put 'we are out' and there is nothing now that can be done to put that right only to move on and look ahead to continuing our fine form in the league. We have a break which isn't always a good thing as we'd like to get things back on track as soon as possible but we will work in training and make sure we are back to our best down in Llandrindod on the 18th October.
"All the best to Caernarfon, who on the day deserved to go through, and we wish them well in the Welsh Cup RD 2 ."

Paps
---
03/10/14
Iddon i arwyddo / Iddon to sign
Heddiw mae Craig Papirnyk wedi rhyddhau datganiad fod y chwaraewr canol cae/amddiffynnwr canol, Iddon Price i ymuno â Port o CPD Penrhyndeudraeth. Dywedodd Craig:
"Rwy'n hapus iawn i arwyddo Iddon. Cafodd wahoddiad gennym yn ystod cyn dymor a daeth i ymarfer gyda ni. Ond ar y pryd penderfynodd i aros gyda Penrhyn.
"Roeddwn yn parchu ei benderfyniad gyda'r clwb newydd gael dyrchafiad. Ers hynny mae Penrhyn wedi sefydlu eu hunain a mwy yn y Welsh Alliance a byddant yn siwr o barhau i wneud gan fod y garfan sydd gan Fish yn un gryf a phrofiadol. "Rwy'n edrych ymlaen i weithio gyda Iddon ac i'w weld yn chwarae inni. Mae'n ifanc, llawn egni ac yn bêl-droediwr talentog a fydd yn ychwanegi cryfder i'r canol cae a cyfar yn y cefn. Croeso i PORT Iddon!"

Craig Papirnyk has announced today that central defender/midfielder Iddon Price is to join Port from CPD Penrhyndeudraeth. A pleased manager commented:
"I am delighted to have signed Iddon. I invited him pre-season and he came to train with us. He however decided to stay with Penrhyn.
"I respected his decision at the time due to them being newly promoted, Penrhyn have since more than held their own in the Welsh Alliance and will continue to do so as Fish has a very strong, experienced side.
"I am looking forward now to working with Iddon and seeing him play for us. He is young, energetic and a talented footballer he will add strength in midfield and offer cover at the back. Welcome to PORT Iddon!"
---
03/10/14
Craig yn siarad gyda Tommie Collins / Craig speaks to Tommie
Mae Tommie wedi cael cyfweliad diddorol iawn arall gyda Craig Papirnyk, lle mae Craig yn edrych yn ôl ar y tymor hyd yma a hefyd yn edrych ymlaen.



Tommie Collins has recorded another interesting podcast with manager Craig Papirnyk who gives a progress report as well as taking a look ahead.
---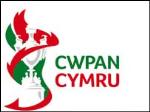 P'nawn Sadwrn bydd Port yn gwneud y daith fer i'r Oval i chwarae Caernarfon yn rownd gyntaf Cwpan Cymru. Bydd hyn yn ail adrodd yr hyn a ddigwyddodd yn ail rownd yr un gystadleuaeth llynedd. Mewn gêm glos Port aeth drwodd i'r rownd nesaf o 2-1. Eisoes mae'r ddau wedi chwarae'u gilydd ar yr Oval yn y gynghrair y tymor hwn, a'r Cofis aeth a hi o unig gôl y gêm wedi iddynt orfod amddiffyn drwy'r ail hanner.
Mae'r ddau glwb wedi bod ar rhediadau da iawn yn y gynghrair yn ddiweddar. Mae Caernarfon wedi sgorio 16 o goliau yn eu tair gêm gynghrair ddiwethaf –yn erbyn Y Wyddgrug, Llandrindod a Bwcle- gyda dau o gyn chwaraewyr Port, Darren Thomas a Jamie McDaid, yn sgorio hatric. Ers y golled ar yr Oval mae Port heb golli yn eu 5-gêm gynghrair ddiwethaf gan gynnwys buddugoliaethau dros Fflint a Dinbych a gêm gyfartal gyda Llandudno, y tîm ar y brig. Cafodd Iwan Lewis hatric dros Port a mae Josh Davies hefyd wedi bod ymysg y goliau.
Hon ydy'r un fawr, gêm y rownd, Darbi Gwynedd ac o ystyried yr awyrgylch a'r pêl-droed cyffrous a gafwyd yn y gemau blaenorol rhwng y ddau, mae'r gêm hon yn llawn haeddu presenoldeb camerâu Sgorio.

On Saturday Port will make the short journey to the Oval to take on Caernarfon in the first round of the Welsh Cup. This is a repeat of last year's clash in round two of the same competition. In a close contest Port moved on to the next round by 2-1. The two clubs have already met in the league this season with Caernarfon claiming three very fortunate points in a backs to the wall second half performance also at the Oval.
The two clubs will face each other on Saturday as two of the HGA's form clubs. Caernarfon have scored 16 goals in their last three league fixtures –Mold, Llandrindod and Buckley- with two former Port forwards Darren Thomas and Jamie McDaid both claiming hat tricks. Port, since their narrow defeat at the Oval, are on an unbeaten 5-match run including wins over Flint and Denbigh and a draw with leaders Llandudno. Iwan Lewis with a hat trick at Denbigh and Josh Davies have both been amongst the goals for Port.
This is the big one, the game of the round, the Gwynedd Derby and given the atmosphere and the exciting football produced at previous encounters, this is a game that deserves the presence of Sgorio cameras.
---
30/09/14
CYNGHRAIR GYSTADLEUOL / COMPETITIVE LEAGUE
Ar y funud mae yna bosibilrwydd cryf bydd yna gystadleuaeth agos a diddorol iawn yng Nghynghrair Huws Gray y tymor hwn. Mae Port yn yr ail safle a 3 phwynt tu ôl i Llandudno sydd ar y brig. Rhwng Port yn yr ail safle a Dinbych sy'n 10 fed mae yna wahaniaeth o dim ond dau bwynt! Gall pethau newid yn gyflym iawn fel y gwelwyd nos Wener yn dilyn buddugoliaeth Port dros Ddinbych. Cyn y gêm roedd Port yn 6ed a Dinbych yn 5ed.
Mae'n siwr bydd yna lawer mwy o newidiadau dros yr wythnosau nesaf a dim ond dyn neu dynes ddewr iawn fyddai'n ceisio rhagweld beth fydd pendraw y cyfan. Un ystadegyn arall, chwe phwynt sydd rhwng ail a'r 12fed safle yn y gynghrair, yr union yr un nifer o bwyntiau sydd rhwng 12fed a 13eg!

The Huws Gray Alliance shows all the signs of being a very tight and interesting contest this season. Port currently lie in 2nd place, three points behind leaders Llandudno. Between Port in 2nd and the 10th placed club, Denbigh Town, there is a difference of just two points! The speed with which things can change is clearly shown by the effect of Port's 4-1 win over Denbigh last Friday. Before the game Port were in sixth place and Denbigh fifth.
There will be many more moves up and down over the coming weeks and it would take a brave man or woman to predict the outcome in such a fluid and volatile situation. One more statistic there are six points between 2nd and 12th placed clubs the same number as separate 12th and 13th!
---
30/09/14
Academi ar i fyny / Academy on the up
Mae yna newyddion da o'r Academi a pethau yn bendant ar i fyny. Darllenwch adroddiadau diweddaraf Martin Jones ar wefan yr Academi. Cewch hyd iddo drwy wasgu 'Academi' yn y fwydlen ar y chwith.

There is good news from Academy with things certainly looking up. You can read Martin Jones's latest reports on the Academy website. You can access the site by pressing 'Academy' in the menu on the left.
---
29/09/14
BINGO BOB NOS LUN! / BINGO every MONDAY!
Cofiwch am y Noson Bingo yn y Clwb Pêl-Droed Porthmadog BOB NOS LUN am 8yh. Croeso i Bawb!

Don't forget there is CASH BINGO every MONDAY evening at the Clubhouse at Y Traeth, Porthmadog Football Club at 8pm! Everyone Welcome!
---
29/09/14
TOTE mis MEDI / SEPTEMBER TOTE
Y rhifau lwcus yn y Tote mis Medi oedd 31 + 33. Nid oedd enillydd unwaith yn rhagor, hyn i'w gadarnhau. Bydd y wobr £565 yn cael ei ychwanegu at gyfanswm mis Hydref. Bydd rhaid gwneud unrhyw gais erbyn 8 y.h. nos Wener 3ydd Hydref. Bydd y rhifau ar gyfer Tote mis Hydref yn cael eu tynnu nos Wener 31ain Hydref, yn sesiwn Bingo Clwb Cymdeithasol Clwb Pêl-Droed Porthmadog yn Y Ganolfan.
Amlenni Tote ar gael o Kaleidoscope,Y Traeth, Dylan 07900512345,Station Inn neu Siop Ffrwythau Pritchards, Stryd Fawr.

The winning numbers in the Porthmadog Football Social Club monthly Tote for September were 31 + 33. Subject to confirmation there were No Winners for the second consecutive month, and therefore the prize £565 will be added to the October total. Any claims must be made by 8pm on Friday 3rd October. The October Tote will be drawn on Friday 31st at the weekly Porthmadog F. C. Social Club Bingo held at Y Ganolfan.
Tote envelopes available from Kaleidoscope, the Clubhouse at Y Traeth, Dylan 07900512345, Station Inn or Pritchards Fruit & Veg., High Street.
---
28/09/14
DARBI GWYNEDD 2 / GWYNEDD DERBY 2
Cafwyd cadarnhad fod Darbi Gwynedd, a gêm y rownd yng Nghwpan Cymru rhwng Port a Caernarfon, i'w chwarae ar YR OVAL pnawn Sadwrn, 4 OCTOBER gyda'r gic gyntaf am 2.30pm.

The date of the Gwynedd Derby, and match of the round in the Welsh Cup, has been confirmed. The game between Port and Caernarfon will be played on the OVAL next SATURDAY, 4 OCTOBER with a 2.30pm kick off.
---
27/09/14
HATRIC IWAN / HAT TRICK for Iwan
Sgoriodd Iwan Lewis ei gôl gyntaf ers ymuno â Port wedi 16 o funudau neithiwr yn erbyn Dinbych. Aeth ymlaen wedyn i gwblhau hatric gyda gôl ar yr awr ac un arall cyn y diwedd. Mae ymchwil braidd yn frysiog yn awgrymu mae hon ydy'r hatric gyntaf gan chwaraewr Port ers tri tymor pan gafodd Jamie McDaid dair, gan gynnwys un o'r smotyn, yn Llangefni ar 13/08/2011. Cyn hynny sgoriodd Marcus Orlik dair yn Y Trallwng ar 30/10/2010 mewn buddugoliaeth o 5-4 a Chris Jones, mewn gêm UGC yn Y Drenewydd ar 23/10/2010.
Dangosodd hatric Iwan sawl agwedd o'i gêm, y penderfyniad i ennill y bêl ar ymyl y blwch am y gyntaf, wedyn darllen y gêm yn ardderchog am yr ail i redeg ymlaen i dderbyn y peniad, cyn yr olaf i goroni'r cyfan gyda gôl unigol wych, pan aeth y bêl fodfeddi o dan y trawst o bellter.

Iwan Lewis scored his first goal since joining Port, 16 minutes into the game at Denbigh last night. He then went on to complete an outstanding hat trick with a goal on the hour and another just before the end. Enquiries appear to show that this is the first Port hat trick for three seasons, since Jamie McDaid scored three, including a penalty, at Llangefni on 13/08/2011. Previous to that Marcus Orlik completed a hat trick in a 5-4 win at Welshpool on 30/10/2010 and Chris Jones in a WPL game at Newtown on 23/10/2010.
Iwan's hat trick showed the various facets of his game. For the first he needed determination to win the ball on the edge of the box, while the second showed his reading of the game, running on to a well judged flicked header and the finale a super piece of skill to beat the keeper from 25 yards with a dipper.
---
24/09/14
ANAF ROB / Latest on ROB'S INJURY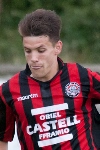 Newyddion siomedig sydd am anaf capten y clwb Rob Evans. Anafodd Rob ei ffêr tua canol yr hanner cyntaf yn erbyn Y Fflint.
Sylw Craig Papirnyk ydy, "Mae anaf Rob yn waeth na feddyliwyd yn y cychwyn gan ei fod wedi gwneud drwg i'w ligament. Nid fydd ar gael tan mis Tachwedd pryd fydd yn ail gychwyn ymarfer. Mae Rob wedi bod yn arbennig y tymor hwn a bydd yn golled enfawr inni."
Ar y llaw arall mae yna newyddion da hefyd a meddai Craig, "Bydd Ceri James yn ôl nos Wener a bydd ar gael am y gemau nesaf, gan gynnwys gêm sy'n dod a dwr i'r dannedd, honno yng Nghwpan Cymru yng Nghaernarfon."
Wrth edrych ymlaen at Dinbych nos Wener dywedodd, "Byddwn yn edrych i adeiladu ar y llwyddiant diweddar gan wella ar ein perfformiad yn erbyn Cegidfa. Roedd yn siomedig i golli adref a mynd allan o'r gwpan.
"Roedd y clwb a'r cefnogwyr yn haeddu peth llwyddiant a roedd Cwpan y Gynghrair yn cynnig cyfle i ni. Rhaid symud ymlaen rwan i'r gemau nesaf a cymryd pob gêm fel mae'n dod."

Craig Papirnyk reports disappointing news concerning club captain Rob Evans' ankle injury. Rob suffered the injury midway through the opening half of the game with Flint.
Craig says, "Rob's injury is worse than first thought as he has suffered ankle ligament damage. He will not feature until at least November when he will start training again. Our captain has been outstanding so far this season and is going to be a massive loss to us."
The good news on the other hand Craig adds, "Ceri James will return Friday and will be available for the next few games especially the mouth watering Welsh Cup game in Caernarfon."
Looking to Friday's game at Denbigh he says, "We will be looking to continue our fine form in the league and build on what we have so far this season.
"We will need to be at our best and improve on last week's performance at home to Guilsfield as it was very disappointing to go out of the cup at home.
"I felt that the club and fans deserved some success and the League Cup could've brought that this season. We move on now and look forward to the next fixtures taking each game as it comes."
---
24/09/14
Rhagolwg: DINBYCH / Preview: DENBIGH TOWN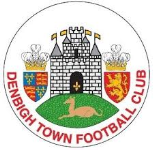 Nos Wener bydd Port yn teithio i Ddinbych ar gyfer gêm gynghrair. Mae Dinbych wedi cael cychwyn ardderchog ar ôl ennill dyrchafiad i'r HGA. Ar hyn o bryd maent un pwynt ac un safle yn uwch na Port yn y tabl ac wedi colli ond un o'u 7 gêm. Yn erbyn Cegidfa oedd y golled honno. Fel Port, colli gwnaeth Dinbych yng Nghwpan y Gynghrair, a hynny yn dipyn o sioc yn erbyn Llandrindod er iddynt fod heb rhai aelodau o'u carfan. Anwybyddu'r canlyniad yna wnaiff Craig mae'n siwr, gan baratoi am gêm anodd arall. Dau berfformiad gan Ddinbych sy'n sefyll allan ydy'r fuddugoliaeth yng Nghonwy a'r gêm gyfartal yn erbyn Caernarfon.
Y tro diwethaf i'r ddau glwb chwarae eu gilydd oedd mewn gêm cyn dymor yn Awst 2010. Am y gêm gystadleuol ddiwethaf rhaid mynd yn ôl i 2002 a Cwpan Cymru, gyda Port yn ennill o 3-0 â Steve Pugh, Carl Owen a Tony Williams yn sgorio. Y gêm gynghrair ddiwethaf rhwng y ddau oedd ar Y Traeth yn Chwefror 2002 gyda Port yn ennill o 7-1 gyda Steve Pugh a Carl Owen yn sgorio hatric yr un.
Bydd Port yn edrych i barhau a'r rhediad o bedair gêm gynghrair ddiguro ond bydd rhaid gwneud hynny heb y capten Rob Evans a fydd yn methu sawl gêm arall yn dilyn anaf drwg i'w ffêr.

On Friday evening Port travel to Denbigh for a league encounter. Our opponents have made an excellent start following their promotion to the HGA. They are currently one place and one point above Port in the table having lost just one of their 7 league games. That defeat came by a single goal at Guilsfield. Like Port they went out of the League Cup last Saturday and though they did not have a full squad available it was still a surprise when they were decisively beaten by HGA strugglers Llandrindod. Craig Papirnyk will be sure to ignore that result however and prepare for a tough game on Friday. Noteworthy Denbigh league performances have been the away victory at Conwy and the home draw with Caernarfon.
The last time the two clubs met was in a drawn pre-season friendly in August 2010. The clubs last competitive meeting came in the Welsh Cup in 2002 with Port going through by 3-0 (Steve Pugh, Carl Owen and Tony Williams the scorers). For a league encounter we have to look back to February 2002 when Port were winners at the Traeth by 7-1 with Steve Pugh and Carl Owen both scoring hatricks.
Port will look to continue their four game unbeaten league run but they will have to do so without skipper Rob Evans whose badly damaged ankle will keep him out for several weeks.
---
21/09/14
Richard Harvey yn siarad efo Tommie Collins / Richard Harvey speaks to Tommie Collins
Cyfweliad arall gan Tommie - y tro yma gyda'n golgeidwad Richard Harvey. Mae Richard yn siarad am ei siom gyda'r golled yn erbyn Cegidfa ac hefyd am ei obeithion am y tymor.



Another interesting Tommie Collins interview - this time with keeper Richard Harvey. Richard speaks about the frustration of losing to Guilsfield and his hopes for the rest of the season.
---
21/09/14
DINBYCH nos WENER / DENBIGH on FRIDAY
Bydd y gêm oddi cartref yn erbyn Dinbych yn cael ei chwarae nos WENER, nesaf 26 MEDI. Bydd y gic gyntaf am 7.30pm.

The away league fixture at Central Park, Denbigh has been switched to next FRIDAY, 26 SEPTEMBER. The kick off is at 7.30pm.
---
19/09/14
KP yn ôl i Ddinbych /KP returns to Denbigh

Mae Kristian Pierce i adael Port a dychwelyd i Ddinbych am rhesymau teithio a'r awydd i chwarae gyda'i ffrindiau yn ôl yn Dinbych.
Dywedodd Craig Papirnyk, "Rwy'n siomedig ei fod yn gadael gan ei fod wedi chwarae'n dda ond roedd KP yn teimlo, efo gwaith, fod teithio yn broblem ac roedd yn colli chwarae gyda'i ffrindiau. Er nad oeddwn eisiau iddo fynd ac wedi gwneud fy ngorau i'w gael i aros nid oedd i fod. Rwy'n dymuno'n dda iddo a byddwn ni fel clwb yn dal i symud ymlaen

Kristian Pierce is to leave Port and return to Denbigh Town. He cites travel and his desire to play with his friends at Denbigh as his reasons for leaving.
Craig Papirnyk said "I am disappointed that he is leaving as he has been playing well but KP felt that he was missing playing with his friends and travelling was also becoming difficult with work. I did not want to see him leave and trïed to keep him here at Port but it was not to be. I wish him well and we as a club will continue to move forward.
---
18/09/14
Darren yn ôl i'r Bermo/ Darren returns to Barmouth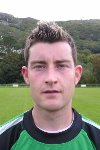 Dywedodd Craig Papirnyk heddiw fod y golwr Darren Andrews yn dychwelyd i glwb Bermo.
"Carwn ddiolch i Darren, meddai Craig, am ei gyfnod gyda ni yn rhoi cyfar i Richard Harvey tra roedd yn gwella wedi llawdriniaeth ar ei glin. Roedd Darren yn ymwybodol o'r sefyllfa a byddai Harvey, unwaith roedd yn adfer ffitrwydd llawn, yn dychwelyd fel y prif golwr. Pob dymuniad da iti Dazza yn Y Bermo."
Dymuniadau gorau a diolch i Darren wrth bawb yn CPD Porthmadog.

Darren Andrews has returned to Barmouth manager Craig Papirnyk has announced today.
" I would like to thank Darren, said Craig, for his time with us during this season, he offered cover for Richard Harvey while he recovered from his Hip Operation, he always understood that once Harvey returned to full fitness he would return as our No.1 - all the best at Barmouth Dazza."
Best wishes and thanks to Darren from all at CPD Porthmadog.
Darren tweeted his thanks today "Would like to say thankyou to @craigpapirnyk & @CPDPorthmadogFC for everythin!!! Was made very welcome #greatclub #greatpeople #allthebest
---
18/09/14
Cwpan Huws Gray / Huws Gray Cup

Cegidfa bydd yn ymweld â'r Traeth pnawn Sadwrn ar gyfer y gêm yn rownd gyntaf Cwpan Huws Gray. Dyma'r ail dro i'r clwb o'r canolbarth ymweld, gan i Port ei curo mewn gêm gynghrair diolch i gôl ar ôl 77 munud gan Josh Stadnicki.
Bydd y ddau glwb yn llawn hyder ar ôl y perfformiadau diweddar, gyda Port yn dilyn buddugoliaeth dda dros Y Fflint gyda pwynt da mewn brwydr galed adref yn erbyn Llandudno. Yn ddiguro yn y bedair gêm ddiwethaf mae Port wedi ennill 10 pwynt, sgorio 10 gôl â un gôl yn unig yn eu herbyn. Cafodd Cegidfa fuddugoliaeth fawr nos Fawrth yn curo Rhydymwyn truenus o 8-0. Rhwydodd y profiadol Danny Barton 5 gwaith ac yn ddigon rhyfeddol yn cynnwys tair cic o'r smotyn!
Y tro diwethaf i'r ddau gyfarfod yn y gystadleuaeth oedd pedair mlynedd yn ôl yn Ffeinal 2010/11. Chwaraewyd y gêm hon ar Y Graig yn Cefn Mawr a siomedig iawn oedd Port ar y diwrnod yn colli o 3-0. Yn y tymhorau diweddar ni chafwyd fawr o lwyddiant yn y gystadleuaeth hon ac yn wir colli o 4-1 yn y rownd gyntaf adref i Rhydymwyn oedd yr hanes llynedd. Hen bryd inni gael rhediad yn y gystadleuaeth hon?

Guilsfield will visit the Traeth on Saturday for the game in the first round of the Huws Gray Cup. We welcome the mid-Wales club for the second time this season having already gained a narrow win over them in the League thanks to a 77th minute winner by Josh Stadnicki.
Both clubs will be in a confident mood after recent performances, Port after a good win over Flint followed that up with a well earned point at home to league leaders Llandudno in a right royal battle on Tuesday. Port have picked up 10 points in the last four unbeaten games, scoring 10 goals and conceding just the one. Opponents Guilsfield had a huge 8-0 win on Tuesday against a Rhydymwyn team who are having a shocking start to the season. Silver fox Danny Barton netted five times in this fixture and amazingly three of them were penalties!
The last time they played each other in this competition was four seasons ago, meeting in the 2010/11 Cup Final played at The Rock on 7 May 2011. It turned out to be a very disappointing afternoon for Port with the mid-Wales club running out deserved winners by 3-0. In recent seasons Port have not performed well in this competition, losing last season in the first round by 4-1 to Rhydymwyn. The law of averages say it must be time for a bit of a run in this competition!
---
16/09/14
Tommie'n siarad efo Paps / Tommie speaks to Paps
Cyfweliad hynod o ddiddorol gan Tommie Collins gyda rheolwr y clwb Craig Papirnyk. Mae Craig yn siarad am ei obeithion am y tymor ac ei hanes cyn dod yn reolwr ar Port.



Tommie Collins interviews club manager Craig Papirnyk. In an interesting interview Craig tells us about his footballing background and his hopes for the season.

---
16/09/14
APÊL ACADEMI / ACADEMY APPEAL
Mae Martin Jones wedi gwneud yr apêl hon ar wefan Academi Porthmadog. Gobeithio'n wir am ymateb cadarnhaol er mwyn sicrhau lwyddiant Academi sydd a record wych.
"Mae Academi Porthmadog yn edrych am hyfforddwyr sy'n barod i wirfoddoli eu help gyda rhai o grwpiau oed. Bydd yn gyfle perffaith i rhai sydd am ddatblygu eich gyrfa fel hyfforddwr.
"Ar hyn o bryd hefyd rym yn dal i edrych am chwaraewyr ar gyfer pob grwp oed –Dan12,13,14,16. Byddwn yn rhoi cyfnod ar brawf i'r chwaraewyr ac os byddant yn disgleirio byddwn y cynnig y cyfle iddynt arwyddo ffurflenni cofrestru. Os oes gennych ddiddordeb cysylltwch â Martin Jones (07825556896)
Neu ar e-bost ceianefa@icloud.com

Martin Jones has made this appeal on the Porthmadog Academy website. Let's hope for a positive response to ensure continued success for an Academy with an outstanding track record.
"The Porthmadog Academy are currently looking for coaches to volunteer to help with some of the age groups. This will be a perfect opportunity to further your coach education.
"Also at present we are still looking for players at all age groups, at U12,13,14.16 level, our process will be that the players would be given a trial period and if they excel they will be offered registration forms." If you are interested please contact.. Martin Jones (07825556896)
or e-mail ceianefa@icloud.com
---
15/09/14
CONDOLENCES / CYDYMDEIMLAD
Gyda thristwch derbyniwyd y newyddion am farwolaeth Lynne, gwraig Arfon Jones, Cadeirydd clwb Caernarfon. Ar ran swyddogion, chwaraewyr a chefnogwyr CPD Porthmadog estynnwn ein cydymdeimlad llwyraf ag Arfon a'r teulu.

It is with great regret that we received the very sad news that Lynne, the wife of Caernarfon Town chairman Arfon Jones, has passed away. On behalf of the officials, players and supporters of Porthmadog FC we extend our sincere condolences to Arfon and family at this very sad time.
---