12/04/14
Newyddion chwaraewyr / Player news
Mae diwedd cynnar i dymhorau diweddar yr HGA; mwy na heb yn gorffen ar yr un adeg a'r ffenest drosglwyddo yn cau. Oherwydd hyn dychwelodd Ryan Jones, chwaraewr ifanc addawol Bala, i'w glwb yn dilyn cyfnod ar fenthyg ar y Traeth. Gall wedyn barhau i chwarae am dipyn o wythnosau. Gadawodd y golwr Gareth Barker hefyd cyn i'r ffenest gau er mwyn cael y cyfle i chwilio am glwb a parhau i chwarae. Roedd Danny Bell allan am dri mis ynghynt yn y tymor a bydd yn aros gyda Llanberis am weddill y tymor gan fod dipyn o gemau'n weddill gan Y Darans. Edrychwn ymlaen i weld Danny ar Y Traeth y tymor nesaf.

The very early end to recent HGA seasons means that it more or less coincides with the close of transfer window. This being the case, promising young Bala midfielder Ryan Jones returned to his club following a loan period and can now continue playing for some weeks. Gareth Barker has also left to find a club before the close of the transfer window. Danny Bell, who was out for 3 months earlier in the season, will remain with Llanberis who still have plenty of games remaining and he can gain more valuable game time. We look forward to seeing Danny back at the Traeth next season.
---
10/04/14
GÊM OLA'r tymor / LAST GAME of 2013/14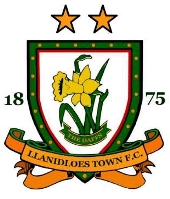 Llanidloes fydd yn dod a'r llenni i lawr ar dymor 2013/14 ar Y Traeth bnawn Sadwrn. Mae rhediad gwael dros y ddau fis diwethaf wedi tynnu'r Daffs i fewn i'r frwydr ar waelod y tabl. Un lle uwchben y tri gwaelod ydy Llani, ar y blaen i Rhydymwyn ar wahaniaeth goliau gyda dwy gêm yn weddill i'r ddau. Mae'n gyfnod poenus i'r clwb o'r canolbarth a byddant yn barod i frwydro am eu bywydau pnawn Sadwrn. Gwellodd eu siawns o aros yn y gynghrair gyda buddugoliaeth yn Llanrhaeadr ond cyn hynny dim ond un o ddeg gêm enillwyd.
Yn y gem gyfatebol rhwng y ddau glwb ar gae Fictoria 2-2 oedd y canlyniad a bu'n rhaid i Port frwydro nol ddwywaith gyda Eilir Edwards â chic rhydd hwyr yn unioni'r sgôr. Hon fydd ymweliad cynta'r Daffs â'r Traeth ers tymor cyntaf Uwch Gynghrair Cymru yn Hydref 1992/93 a 2-2 oedd y sgôr bryd hwnnw. Prif broblem Llanidloes ydy eu canlyniadau oddi cartref, yn ennill ond dwy waith. Mae 18 o'u pwyntiau wedi eu hennill ar Gae Fictoria. Ond mae eu blaenwyr Wil Thomas a Jamie Breeze yn medru rhoi prawf i unrhyw amddiffyn.
Nos Fercher estynnodd Port eu record gynghrair ddiguro i chwe gêm wrth ddod yn gyfartal ar Y Traeth gyda Rhaeadr. Heb Carl Owen a Ceri James cafwyd drafferth yn torri amddiffyn cadarn Rhaeadr. Rhaid edrych i orffen y tymor mewn steil pnawn Sadwrn, gyda tri phwynt i aros yn y 6ed safle.

Llanidloes will bring down the curtain on season 2013/14 on the Traeth. A poor run of results over the last two months has drawn the Daffs into the relegation battle. They are currently one place above the bottom three, ahead of Rhydymwyn on goal difference with both clubs having two games remaining. It is a tense time for the mid-Wales club and they will certainly be coming out fighting for their lives at the Traeth on Saturday. They improved their survival chances with a win at Llanrhaeadr last Saturday but before this they had only won once in their previous ten games.
In the corresponding fixture between the two clubs at Victoria Park it ended all square at 2-2 with Port twice having to come from behind with a late Eilir Edwards free kick levelling the scores at the end. This will be the Daffs first visit to the Traeth since the inaugural season of the then League of Wales in October 1992/93, a game which ended in a 2-2 draw. Their away record has also been a problem, having won just two of their 14 games on the road and that was against their relegation rivals Penycae. 18 of their 24 league points have been picked up at home. But on the other hand they do have a pair of dangerous strikers in William Thomas and Jamie Breeze who on their day can be a test for any defence.
On Wednesday Port extended their unbeaten league run to six games with a draw at home to Rhayader. Without Carl Owen and Ceri James they struggled to break down a resolute defence. If they are to retain 6th place in the table Port must look for three points on Saturday to end the season in style.
---
09/04/14
Clwb 'DOSBARTH '92' ar y Traeth / CLASS of '92 club at the Traeth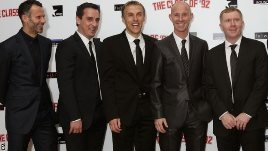 Cyn i dymor 2013/14 ddiflannu dros y gorwel mae sôn eisoes am gêm cyn dymor ac un ddiddorol iawn. Cadarnhawyd y gêm, a drafodwyd yn wreiddiol ar Y Trydar, rhwng Salford City a Port i'w chwarae ar y Traeth ar y 9 Awst.
Mae Salford wedi bod yn y penawdau yn ddiweddar gyda'r newyddion fod Ryan Giggs a pedwar o gyn chwaraewyr Manchester United wedi cytuno i brynu'r clwb sy'n chwarae yn Adran Gyntaf y Northern Premier League. Ymunodd y brodyr Neville, Gary a Phil, Paul Scholes a Nicky Butt â Giggs yn y datblygiad hwn.
Dywedodd, Karen Baird, cadeirydd Salford byddai'r cytundeb yn rhoi "dyfodol disglair" i'r clwb.
Gobeithio y clywn am rhagor o gemau cyn dymor diddorol gyda hyn.

Before the 2013/14 season disappears over the horizon, pre-season games are already on the agenda. Gareth Parry has confirmed that an interesting game between Porthmadog and Salford City, which had been mooted on Twitter, has now been confirmed for 9 August at the Traeth.
Salford have hit the headlines recently with the news that Ryan Giggs and four former Manchester United team-mates have agreed a deal to purchase the Northern Premier League Division 1 club. Giggs has been joined in the venture by the Neville brothers, Gary and Phil, Paul Scholes and Nicky Butt.
City chairman Karen Baird said the agreement would give the club "a very bright future".
Let's hope we hear of more interesting pre-season fixtures in due course.
---
08/04/14
FFLINT drwodd / FLINT go through
Fflint enillodd rownd cynderfynol Cwpan Cynghrair Huws Gray heno ar ôl amser ychwanegol a ciciau o'r smotyn. Eu gwrthwynebwyr yn y ffeinal ,ar Y Traeth ar bnawn Sadwrn, 26 Ebrill, fydd Caernarfon.

Flint Town United defeated Llandudno in tonight's Huws Gray League Cup semi-final after extra time and a penalty shoot-out. They will play Caernarfon Town in the final at the Traeth on Saturday, 26 April.
---
08/04/14
CHWARAEWR Y FLWYDDYN / PLAYER OF THE SEASON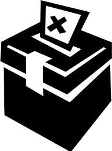 Mae'n amser pleidleisio ar gyfer Chwaraewr y Flwyddyn y Cefnogwyr. Bydd y bleidlais flynyddol yn digwydd pnawn Sadwrn yn y gêm yn erbyn Llanidloes. Eleni eto mae'r clwb yn ddiolchgar i Dylan Elis am y trefniadau ac mae'r tlysau ar gyfer Chwaraewr y Flwyddyn a'r Prif Sgoriwr yn rhoddedig gan y teulu Elis o Minffordd. Cofiwch am y papur pleidleisio wrth y fynedfa neu o'r Clwb.
Cofiwch bleidleisio gan fod nifer o rhedwyr ifanc da yn y ras eleni ac un neu ddau o'r rhai mwy 'profiadol' hefyd wedi perfformio. Mae'n siwr fydd y canlyniad yn agos.

It's voting time for the Supporters Player of the Season. The annual vote will take place next Saturday at the final game of the season against Llanidloes. Once again the club is indebted to Dylan Elis for making the arrangements and to the Elis family of Minffordd who have again donated the trophies to be presented to the Player of the Season and also to the Top Scorer. Don't forget to collect your voting slips on Saturday. They will be available at the gate and at the Clubhouse.
Place your vote as it could be a tight race this season, with several strong runners appearing as the young squad has progressed, with the 'veterans' also performing well!
---
07/04/14
RHAEADR nos Fercher / RHAYADER on Wednesday

Nos Fercher bydd Rhaeadr yn ymweld â'r Traeth. Er fod canlyniad pnawn Sadwrn yn creu teimladau cymysg iawn i Gareth Parry roedd cymaint hefyd i'w gymryd o berfformiad arbennig iawn. Gallai'r siom o golli yng Nghwpan Cymru yn erbyn Treffynnon fod wedi effeithio'r tîm ond yn lle hynny cafwyd tair buddugoliaeth a gêm gyfartal pnawn Sadwrn, un a ddylai fod yn fuddugoliaeth arall. Yn wir roedd perfformiad pnawn Sadwrn yn curo popeth arall a welwyd y tymor hwn, pasio a symud gwych, goliau arbennig ac, ar ôl trafferth sgorio drwy'r tymor, dyma bedair gôl am yr ail gêm yn olynol!
Hefyd dangoswyd dipyn o gymeriad yn brwydro nôl wedi mynd dwy gôl ar ei hol hi i dîm sydd wedi dominyddu'r gynghrair drwy gydol y tymor. Dangoswyd digon o ysbryd wrth frwydro mlaen wedi'i Ceri James orfod gadael y cae mewn amgylchiadau digon anfoddhaol. Sgoriodd Eilir Edwards a John Owen goliau unigol arbennig yn yr ail hanner, y ddwy yn gorffen gyda ergydau o safon. Dros y misoedd mae Gareth Parry wedi ail adeiladu'r garfan ac roedd y perfformiad hwn yn glod iddo fo a'i hyfforddwyr, Matthew Bishop a Craig Papirnyk.
Yn y gêm gyfatebol yn Rhaeadr cafwyd perfformiad gwael i golli o 3-1. Mae ein gwrthwynebwyr hefyd mewn rhediad da yn sicrhau gemau cyfartal yng Nghaergybi a hefyd adref yn erbyn Conwy a buddugoliaethau dros Fflint a Penycae. Byddwch ar y Traeth nos Fercher ac os oeddech yna pnawn Sadwrn mae'n siwr fyddwch yn awchi am fwy!

On Wednesday Rhayader Town will visit the Traeth. Though Saturday's result must have been a bitter sweet one for manager Gareth Parry there was so much to take from this tremendous performance. After going out of the Welsh Cup at Holywell, Port heads could have gone down but instead they have gone on a run of three wins and, a draw which should also have been a win. But Saturday's performance topped everything else this season, superb passing and movement, brilliant goals and, after struggling to score all season, a repeat of the four goals scored against Penycae last week.
The team also showed great character recovering from an early two goal deficit against the team that has dominated the HGA throughout the season. They then showed great resilience when having to battle on after Ceri James was dismissed in dubious circumstances. There were great pieces of second half opportunism from Eilir Edwards and John Owen who both finished with quality strikes. Gareth Parry has gradually re-built the squad over the season and this performance was a credit to Gareth and his coaches Matthew Bishop and Craig Papirnyk.
At Rhayader, Port gave what was perhaps their worst performance of the season to go down by 3-1. Our opponents on Wednesday are also in a good run of from. They drew at Holyhead on Saturday and did the same at home to Conwy while they have recorded home wins over Flint and Penycae. Be there on Wednesday and if you were at the Traeth on Saturday you will surely want some more!
---
06/04/14
FFEINAL ar y Traeth / FINAL at the Traeth
Ar y Traeth fydd ffeinal Cwpan Cynghrair Huws Gray yn cael ei chwarae eleni ar bnawn Sadwrn, 26 Ebrill. Chwaraewyd y rownd gynderfynol gyntaf yn ystod yr wythnos ddiwethaf gyda Caernarfon yn curo Rhydymwyn o 5-1, er yn ôl adroddiadau roedd y gêm yn agosach na awgrymir gan y sgôr. Cawn wybod pwy fydd yn gwrthwynebu'r Cofis yn dilyn y rownd cynderfynol arall rhwng Llandudno a'r Fflint. Bydd y gêm hon yn cael ei chwarae nos Fawrth nesaf. Daeth Llandudno yn ôl i'r gystadleuaeth wedi'i Conwy cael eu diarddel am ddefnyddio chwaraewr anghymwys.

This season's Huws Gray League Cup Final will be played at the Traeth on Saturday, 26 April. The first semi final was played during midweek with Caernarfon beating Rhydymwyn by 5-1 though according to reports the game was in fact closer than the final scoreline suggests. The Cofis opponents in the final will be the winners of this weeks' second semi-final between Llandudno and Flint. Llandudno were reinstated to the competition after Conwy Borough were excluded for playing an ineligible player.
---
02/04/14
Cwrs ar Y Traeth / Football Trust Course at the Traeth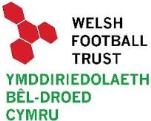 Cynhelir gwrs Cymorth Cyntaf yng Nghlwb y Traeth wedi'i drefnu gan Yr Ymddiriedolaeth Bêl-droed. Ceir manylion pellach a ffurflen gais ar www.welshfootballtrust.org.uk
CBDC Cymorth Cyntaf ar gyfer Pêl-droed: 16/04/2014
Cwrs 3 awr yn datblygu ymwybyddiaeth o dechnegau cymorth cyntaf mewn amgylchedd pêl-droed. Darperir adnoddau. Cost: £25. Arweinydd: Guy Handscombe.

A First Aid course is being organised by the Welsh Football Trust and will take place at the Porthmadog FC Clubhouse. Details and application forms are available on: www.welshfootballtrust.org.uk
FAW First Aid for Football Awareness: 16/04/2014
A three hour course developing an awareness of first aid techniques within a football environment. Course resource provided. Course fee: £25. Course Leader: Guy Handscome.
---
02/04/14
Port yn chwarae'r PENCAMPWYR / Port face the CHAMPIONS

Gyda Caersws yn cael gêm gyfartal yn erbyn Penrhyncoch neithiwr dim ond 69 pwynt all y clwb o'r canolbarth gyrraedd bellach. I wneud hyn byddai'n rhaid iddynt ennill y chwe gêm sy'n weddill. Ond mae gan Y Derwyddon fantais enfawr ar wahaniaeth goliau felly mae'n reit ddiogel dweud mai nhw ydy pencampwyr yr HGA yn 2013/14. Llongyfarchiadau i Huw Griffiths a'i dîm sydd wedi arwain o'r blaen drwy'r tymor.
Ond yn colli unwaith drwy'r tymor, mae hyn yn dweud y cyfan amdanynt. Caersws aeth a'r record diguro wrth ennill o 2-1 ym mis Rhagfyr. Ond oddi cartref maent yn dal yn ddiguro a felly pnawn Sadwrn fydd y cyfle olaf i ddod a'r record hon i ben. Un ffigwr arwyddocaol yn llwyddiant y Derwyddon ydy'r golofn goliau yn eu herbyn. Dim ond 18 gôl yn erbyn yr amddiffyn drwy'r tymor. Cafodd Port y profiad o gwffio'r amddiffyn yma ynghynt yn y tymor ac, er rhoi digon o bwysau am gyfnodau hir, roedd un gôl Blenkinsop yn ddigon i Cefn gael y fuddugoliaeth. Hefyd maent wedi sgorio 85 o goliau gyda Scott Quigley y prif sgoriwr. Ond erbyn hyn mae'r chwaraewr ar fenthyg wedi dychwelyd i TNS.
Er fod Port wedi ennill eu tair gêm ddiwethaf bydd angen iddynt fod ar ben eu gêm er mwyn bod a siawns i ymestyn y rhediad hwn. Yn eu gêm ddiwethaf, cyfartal oedd hi rhwng Cefn a Penrhyncoch gyda'r sgôr ar y diwedd yn 1-1.

With Caersws only able to draw at home against Penrhyncoch it means that they can now only draw level on 69 points with leaders Cefn Druids. To do that they would need to win all six remaining matches. Even then Cefn Druids hold a massive advantage on goal difference and so can now be safely declared as deserved HGA champions in 2013/14. Congratulations to Huw Griffiths and his team who have lead from the front throughout the season.
Their record speaks for itself beaten only once all season, going down by 2-1 to Caersws at the Rock in December. On Saturday they will bring an unbeaten record on the road to the Traeth. This is the Druids' last away game of the season and Port will be the last to have a tilt at ending this remarkable unbeaten run. A significant statistic in the Druids success can be found in the goals against column. Their exceptional defence has conceded only 18 goals this season. Port experienced the quality of the Druids defence when they met at The Rock earlier in the season. Though they pressurised them for long periods, especially during the second half, a 35th minute breakaway goal from Steve Blenkinsop proved enough to give the Druids a 1-0 victory. They have also scored 85 goals with Scott Quigley their leading scorer. The on-loan striker has now returned to TNS.
Port have won their last three games but will need to be at the top of their game to have a chance of extending this run. Last time out the Druids were held to a 1-1 draw by Penrhyncoch.
---
31/03/14
TOTE mis Mawrth / March TOTE
Y rhifau lwcus yn y Tote mis Mawrth oedd 31 a 39. Nid oedd enillydd, hyn i'w gadarnhau. Bydd y wobr £270 yn cael ei ychwanegu at gyfanswm mis Ebrill. Bydd rhaid gwneud unrhyw gais erbyn 8yh nos Wener, 4ydd Ebrill. Bydd y rhifau ar gyfer Tote mis Ebrill yn cael eu tynnu nos Wener 25ain Ebrill, yn sesiwn Bingo Clwb Cymdeithasol Clwb Pêl-droed Porthmadog yn Y Ganolfan.

The winning numbers in the Porthmadog Football Social Club monthly Tote for March were 31 and 39. Subject to confirmation there were No Winners, and therefore the prize £270 will be added to the April total. Any claims must be made by 8pm on Friday, 4th April. The April Tote will be drawn on Friday, 25th April at the weekly Porthmadog F.C. Social Club Bingo at Y Ganolfan.
---
27/03/14
Rhagolwg / Preview: Penycae

Pnawn Sadwrn , 29 Mawrth bydd Penycae yn ymweld â'r Traeth. Y Sadwrn diwethaf llwyddodd y clwb o Wrecsam i wella'u safle drwy guro Penrhyncoch o 3-2 gan symud dau safle i fyny'r tabl. Sgoriwyd dwy o'u tair gôl gan Jamil Adam, chwaraewr sydd newydd ymuno a Penycae o glwb Bwcle. Daeth y fuddugoliaeth yn Penrhyncoch a rhediad gwael i ben lle collwyd pedair gêm gynghrair yn olynol.
Y tro diwethaf i Port a Penycae gyfarfod yn ôl ym mis Awst ar gae Afoneitha dioddefodd Port eu curfa fwyaf o'r tymor yn colli o 5-1. Hynny er waethaf mynd ar y blaen yn gynnar gyda Rob Evans yn rhwydo. Y tro yma bydd tîm Gareth Parry yn edrych i dalu'r pwyth. Ers y gêm ddiwethaf bu newidiadau ym Mhenycae gyda'r rheolwr Steve Sedgwick yn ymadael gyda Steve Walters yn cymryd ei le. Rhyw ddau dymor yn ôl cafodd Aelwyd y Rhos dymor llwyddiannus gyda Walters yn rheolwr a bellach mae wedi denu nifer o chwaraewyr newydd i Benycae. Bydd y clwb o'r Gogledd Ddwyrain yn sicr o frwydro am y pwyntiau er mwyn diogelu eu lle yn yr HGA. Y tro diwethaf sgoriodd Dan Drazdauskas dwy o 5 gôl Penycae ac mae'n sgoriwr cyson. Mae un peth gan Port a Penycae yn gyffredin –sef i Dreffynnon guro'r ddau yn eu rhediad llwyddiannus i rownd gynderfynol Cwpan Cymru!
Bydd Port yn edrych i adeiladu ar y ddwy fuddugoliaeth heb ildio gôl. Roedd eu gêm basio yn mynd yn dda iawn ar gae ardderchog pnawn Sadwrn diwethaf. Ychwanegu ychydig fwy o goliau -fyddai hynny'n braf iawn!

Next Saturday, 29 March Penycae will be the visitors to the Traeth. The Wrexham area club eased their relegation concerns last Saturday, moving up two places in the table thanks to a good 3-2win at Penrhyncoch. Two of the three goals were scored by their most recent recruit Jamil Adam who joined Penycae from Buckley. The win at Penrhyncoch brought to an end a run of four consecutive defeats.
When the two clubs last met way back in August at Afoneitha Road, Port suffered their heaviest defeat of the season going down by 5-1 and that despite going ahead with an early goal from Rob Evans. This time round Gareth Parry's team will certainly be looking to put the record straight. Since that meeting there have been changes at Penycae with manager Steve Sedgwick leaving to be replaced by Steve Walters. Walters lead Rhos Aelwyd to a high finish in the table a couple of seasons ago and with his arrival changes to playing staff have followed. Saturday's visitors will come to the Traeth looking for the points to make their position safe. They have in Dan Drazdauskas a player who is a proven goalscorer who was responsible for two of the five conceded by Port in the previous encounter at Penycae. One thing we have in common with our opponents is that they were also one of Holywell Town's victims in the Welsh Cup en route to the semi-finals!
Port will be looking to build on two successive wins and two successive clean sheets. On the excellent Traeth surface last week Port showed their passing game at its best. Let's hope we add some extra goals to our armoury this week!
---
23/03/14
Dilwyn Morgan yn Clwb y Traeth / DILWYN MORGAN at the Clubhouse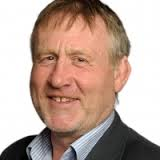 Bydd yna noson o adloniant yn Clwb y Traeth yng nghwmni DILWYN MORGAN gyda'r GLASLANCIAU a CADWYN.
Nos Wener, 4 Ebrill a bydd y drysau'n agor am 7 o'r gloch i ddechrau am 8 o'r gloch.
Pris yn fargen am £5.
Tocynnau ar gael yn Siop Eifionydd neu Kaleidoscope.

Join us at an evening of entertainment at the Traeth Clubhouse with DILWYN MORGAN, the GLASLANCIAU and CADWYN.
On Friday, 4 April with doors opening at 7pm for an 8pm start.
It's a bargain at £5.
Tickets available at Siop Eifionydd or Kaleidoscope.
---
21/03/14
Jamie yn ôl gyda Dinbych / Jamie returns to Denbigh

Mae Jamie Hulse yn dychwelyd at glwb Dinbych. Dechreuodd 11 o gemau i Port tra yn rhannu cyfrifoldebau'r golwr gyda Gareth Barker. Effeithiwyd ei gyfnod ar Y Traeth gan anaf i'w gefn. Uchafbwynt ei gyfnod oedd ei berfformiad yng Nghwpan Cymru yn erbyn Caernarfon. Gyda Dinbych disgwylir iddo rhoi cyfar i'r golwr presennol Mike Jones. Mae clwb Port yn dymuno dda i Jamie yn ôl gyda Dinbych, ac yn diolch iddo am ei wasanaeth.

Jamie Hulse has returned to his former club Denbigh Town. He made 11 starts for Port while sharing the goalkeeping responsibilities with Gareth Barker. His spell with Port was however blighted by a back injury. Jamie will be well remembered for an outstanding performance in the Welsh Cup win over Caernarfon. At Denbigh he is expected to provide cover for current no. 1 Mike Jones. He his thanked for his service and leaves with CPD Porthmadog's best wishes.
---
21/03/14
Llongyfarchiadau FFESTINIOG AC ERYRI / Congratulations FR & WHR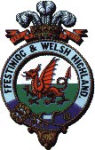 Llongyfarchiadau i'r cyd noddwyr 'Rheilffordd Ffestiniog ac Eryri' sydd wedi cyhoeddi fod gwasanaethau'r rheilffordd o Borthmadog yn ail gychwyn y penwythnos hwn.
Dyma benllanw tair mlynedd o waith i'n noddwyr a bellach bydd y gwasanaeth trenau cyntaf yn gadael Gorsaf yr Harbwr sydd wedi'i hail adeiladu.
Yn ôl gwefan y cwmni, "Mae datblygiadau mawr wedi cymryd lle yn ystod cyfnod y tri gaeaf diwethaf a bellach mae'r orsaf £1.25m yn barod i'w ddefnyddio. Adeiladwyd blatfform ynys yn ogystal a signalau newydd sydd yn caniatáu i drenau Rheilffordd Ffestiniog a rhai Rheilffordd Eryri gyrraedd ac ymadael ar yr un pryd.
"Bore Sadwrn am 09.00 bydd yna gyfle i weld y Garratt a hefyd y Fairlie Dwbl wrth ymyl eu gilydd cyn iddynt gychwyn ar eu gwasanaeth cyntaf o'r orsaf newydd. Dewch a'ch camerâu er mwyn ichi gael eich lluniau ar yr achlysur arbennig."
Meddai Phil Jones, Cadeirydd CPD Porthmadog, "Carwn longyfarch Rheilffordd Ffestiniog ac Eryri ar y llwyddiant pellach hwn gan ddymuno'n dda iddynt wrth i'r cwmni rhoi ysgogiad arall i dwristiaeth yn yr ardal."

Congratulations to our joint-sponsors 'Ffestiniog and Welsh Highland Railways' who have announced that FR & WHR services from Porthmadog will re-start this weekend!
It is the culmination of three years work for our sponsors resulting in the first service trains running in and out of the newly rebuilt Harbour Station in Porthmadog.
The FR & WHR website reports, "Extensive redevelopment has taken place over the course of the last three winters and the £1.25m station is now ready for use. An island platform has been built, together with new signalling which facilitates simultaneous arrivals and departures of Ffestiniog & Welsh Highland trains.
"This Saturday morning at 0900 there will be a chance to see a Garratt and a Double Fairlie lined up alongside each other at Harbour Station before they depart with the first service trains to use the new station. Come and have your photograph taken with them on this very special occasion."
Porthmadog Chairman Phil Jones said, "We congratulate our friends at Ffestiniog and Welsh Highland Railways on their continuing achievements and wish them well as they give a further boost to tourism in the area."
---
20/03/14
Llanrhaeadr nesaf ar Traeth / Llanrhaeadr next at the Traeth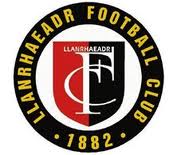 Croesawn Llanrhaeadr-ym-Mochnant pnawn Sadwrn ar gyfer y gyntaf o 5 gêm ar y Traeth yn olynol. Wythnos ddiwethaf, er yn creu nifer o gyfleoedd yn erbyn Penrhyncoch, bu'n rhaid brwydro'n galed gan ddibynnu ar un gôl gan Ceri James i sicrhau'r tri phwynt.
Er fod Llanrhaeadr ar waelod y tabl maent yn siwr o ddod i'r Traeth yn barod i frwydro am y pwyntiau. Nos Fawrth yng Nghaersws cafodd y clwb sy'n 4ydd yn y tabl, tipyn o frwydr cyn i Mark Griffiths rwydo ar ôl 67munud i sicrhau buddugoliaeth o 1-0. Yn ddiweddar mae Llanrhaeadr hefyd wedi chwarae'r clybiau sydd ar y brig ac yn ail yn y tabl ac, yr un oedd yr hanes, yn colli o un gôl yn unig yn erbyn Y Derwyddon a Chaernarfon. Mae 'na un peth rhyfedd iawn am record Llanrhaeadr y tymor hwn, colli pob un o'u 11 gêm adref ond yn sicrhau eu pedair buddugoliaeth ac un gêm gyfartal oddi cartref.
Bydd Port am fanteisio ar y rhediad o gemau adref i symud yn uwch yn y tabl ond rhaid bod yn barod am frwydr go iawn pnawn Sadwrn i wneud hyn.

We welcome Llanrhaeadr-y-Mochnant to the Traeth on Saturday for the first of five consecutive home games. Last week at Penrhyncoch, despite creating some good chances, Port had to battle it out and rely on a clean sheet to go with Ceri James' well worked goal to secure the three points.
Llanrhaeadr may be at the foot of the table but they will most certainly come to the Traeth on Saturday prepared to fight their corner. On Tuesday evening they took on Caersws and made the 4th placed club fight hard for the three points, eventually going down 1-0 with Mark Griffiths scoring the only goal after 67 minutes. In recent weeks Llanrhaeadr have also taken on the top two placed clubs and the results were the same, losing narrowly to the only goal of the game against both Cefn Druids and Caernarfon. Their league record this season also shows a rather odd quirk. They have played 11 games at home and lost them all but on the road they have however won four and drawn once giving them a season's total of 13 points (with 3 later deducted).
Port will be looking to take advantage of a closing run of home games to move up from their current 8th place but might well have another tough nut to crack on Saturday.
---
19/03/14
Malcolm ALLEN ar Y Traeth / Malcolm ALLEN at the Traeth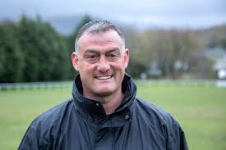 Bydd sesiynau ymarfer yr Academi yn cael eu symud o Nos Lun, 24 Mawrth i Nos Iau, 27 Mawrth.
Esboniodd, Gweinyddwr yr Academi, Eddie Blackburn, "Bydd hyn yn digwydd er mwyn inni groesawu Malcolm Allen, y cyn chwaraewr proffesiynol a sylwebydd 'Sgorio', i'r Traeth i arwain sesiynau ymarfer a gwneud cyflwyniad am ei yrfa gan bwysleisio pwysigrwydd y Gymraeg i'w lwyddiant."
Mae'r noson yn cael ei hyrwyddo gan Mei Emrys, Swyddog Datblygu'r Gymraeg yn Adran Hunaniaith, Cyngor Gwynedd. Bydd y sesiwn yn cychwyn am 6-15pm i'r rhai Dan 10, 11 a 12. Yn dilyn hyn fydd cyflwyniad yn y clwb i'r hogiau a'u rhieni gan Malcolm.
Yna tua 8-30pm bydd yna sesiwn ymarfer i rhai Dan 14 a Dan 16.
Mae'n bosib fydd yna griw camera yn bresennol.

Training for the Academy is switched from Monday, 24 March to Thursday, 27 March.
Academy Administrator, Eddie Blackburn, explained, "This is in order for us to welcome Malcolm Allen, former professional footballer and now S4C Pundit, to the Traeth to take part in training sessions and to give a presentation outlining his career and emphasising the part that the Welsh Language has played in his success."
The evening which is facilitated for Gwynedd Council's Hunaniaith Department by Mei Emrys, Welsh Language Development Officer, begins at 6-15 pm with a training session run by Malcolm in conjunction with the Academy coaches for the U10s, U11s and U12s. This is followed by a presentation in the club house for the boys and their parents by Malcolm.
Then, at about 8-30, a further training session for the U14s and U16s.
It is possible that a camera crew will accompany Malcolm.
---
18/03/14
Digwyddiad llwyddiannus arall / Another Successful event
Sioe Deithiol y Gymdeithas Bêl-droed oedd y diweddaraf mewn cyfres o ddigwyddiadau llwyddiannus i CPD Porthmadog gynnal. Roedd ymweliad Chris Coleman yn dipyn o 'hit' gyda'r gynulleidfa niferus o gefnogwyr yng Nghlwb y Traeth gan eu plesio a â'i atebion gonest ac agored i gwestiynau.
Roedd y digwyddiad hwn yn dod wythnos ar ôl i'r Traeth gael ei ddefnyddio ar gyfer rownd gynderfynol Tlws y Gymdeithas Bêl-droed pan ddenwyd torf sylweddol i weld Llanrug a CPD Penrhyndeudraeth yn brwydro am le yn y ffeinal.
Mae dwy gêm rhyngwladol Dan-16 yn ddigwyddiadau eraill a welwyd ar Y Traeth –gêm y bechgyn rhwng Cymru a Gogledd Iwerddon a gêm merched yn 2012 yn erbyn Gwlad Belg. Gwelwyd hon yn rhan o'r rhaglen am Osian ar S4C neithiwr. Chwaraewyd y gêm yn erbyn Gogledd Iwerddon o flaen dorf sylweddol ar noson ofnadwy o wlyb a dyma ddywedodd gwefan yr Ymddiriedolaeth Bêl-droed am yr achlysur, "Wales ended their 2011 Victory Shield campaign on a positive note with a deserved win in front of a substantial and enthusiastic home crowd which created a terrific atmosphere at Y Traeth, home of Porthmadog F.C."
Yn gyffredin i'r digwyddiadau yma i gyd mae y drefn dda a gafwyd gan grwp bychan o weithwyr, y diddordeb sydd yn bodoli yn yr ardal, y cae ardderchog a'r cyfleusterau parcio da, a'r cyhoeddusrwydd a rhoddwyd i'r digwyddiad i sicrhau llwyddiant. Gyda Trydar a Facebook yn rhan fawr o hysbysebu mae'r clwb yn ddiolchgar i'n cyfeillion mewn clybiau lleol eraill am eu holl aildrydar gwerthfawr.
Gobeithio'n wir fydd llwyddiant y digwyddiadau hyn yn cael eu nodi gan y Gymdeithas Bêl-droed, Cymdeithas yr Arfordir a'r cynghreiriau i gyd fod Y Traeth y lle i gynnal digwyddiadau, ar ac oddi ar y cae. Yn ogystal mae'r ffordd osgoi wedi gwneud hi'n haws cyrraedd Y Traeth, a gyda Bwrdd y clwb yn edrych at ddatblygu ymhellach, mae'n le ardderchog ar gyfer gemau a digwyddiadau o bwys.


This event came a week after the club's ground was the venue for the semi-final of the FAW Trophy when a bumper crowd came to see Llanrug United and CPD Penrhyndeudraeth battle it out for a place in the final of the competition.
Amongst other events hosted successfully have been the two U-16 internationals –the Victory Shield international between Wales and Northern Ireland and a girls' friendly against Belgium which was shown last night in S4C's programme on Osian Roberts.
The Victory Shield international drew a 2,000 crowd on a filthy evening and the successful event was described in the following terms on the Welsh Football Trust website, "Wales ended their 2011 Victory Shield campaign on a positive note with a deserved win in front of a substantial and enthusiastic home crowd which created a terrific atmosphere at Y Traeth, home of Porthmadog F.C."
These events have several things in common –good organisation by a small band of willing workers, strength of interest in the area, the excellent playing surface and parking arrangements at the Traeth and the intent to make sure that the event is well publicised. With Twitter and Facebook now playing a major role in this, the club is grateful to our friends at clubs in the area for all their valuable retweets.
Hopefully the success of these events is being noted by the FAW, the NWCFA and regional leagues and will see fit to use the Traeth for both on and off pitch events. The by-pass has certainly improved access to the Traeth for major events and with the Board looking for further developments it is becoming an ideal venue.
---
14/03/14
Noson CHRIS yn llwyddiant mawr /ROADSHOW a resounding success
Roedd Clwb y Traeth yn llawn dop neithiwr i roi croeso cynnes iawn i'r rheolwr cenedlaethol Chris Coleman. Disgrifiodd Ian Gwyn Hughes y noson fel "Un o'r goreuon da ni di gynnal."
Ychwanegodd, "Mae'n bwysig i'r FAW ddod â'r Sioe Deithiol i Borthmadog gan fod gymaint o gefnogwyr Cymru yn dod o'r ardal o gwmpas."
Roedd gan y rheolwr cenedlaethol hefyd eiriau o ddiolch i gefnogwyr, yn enwedig y rhai sy'n dilyn Cymru dramor gan dynnu sylw arbennig at y gêm yng ngwlad Belg.
Wrth ymateb i'r holi gan Ian Gwyn Hughes dywedodd Chris Coleman, "Mae'n anodd disgrifio'r teimlad wrth i'ch gwlad ennill. Hon ydy'r swydd fwyaf , a does yna ddim i'w chymharu â hi."
Meddai Coleman, "Mae llwyddiant Cymru yn ddibynnol ar i'r mwyafrif droi fyny a hynny'n gyson. Os digwydd hyn bydd Cymru'n llwyddiannus. Roedd gemau Macedonia a Gwlad Belg, ar ddiwedd y gyfres diwethaf, yn drobwynt wedi i bymtheg o chwaraewyr dynnu allan. Dangoswyd beth oedd chwarae i Gymru yn ei olygu. Rhaid adeiladu ar y momentwm hwn. "Rwy'n hapus gyda'r holl staff sydd gennyf, mae ganddynt brofiad ar y lefel uchaf. Ac mae Osian wedi gwneud Cymru y lle i'r goreuon ddod i baratoi ar gyfer hyfforddi."
Aeth ymlaen i ddisgrifio ei brofiadau ym mhêl-droed wrth iddo ddechrau gyrfa rheoli yn Fulham gyda'r 'caredig ond penderfynol' Mohammed El Fayed a chynt yn chwarae efo Ryan Giggs ac yn erbyn Alessandrio del Piero.
Wedyn agorwyd y noson i dderbyn cwestiynau'r cefnogwyr brwd ac atebwyd rhain gyda gonestrwydd. Cafwyd noson dda iawn ac roedd y gymeradwyaeth ar ddiwedd y noson yn tystio i hyn.
Gwnaeth Ian Gwyn Hughes bwynt a oedd yn canu cloch gyda chlwb Porthmadog sydd â pholisi cadarn dwyieithog. Meddai, "Mae'r defnydd o'r Gymraeg ar ein gwefan, rhaglenni ac yn 'Y Llais' yn rhan o'n polisi, un sydd ddim bob amser yn cael ei werthfawrogi."
Diolch i Tommie Collins am sicrhau fod y digwyddiad cofiadwy hwn wedi mynd yn ei flaen.



There was a marvellous turnout at the Traeth Clubhouse and a warm reception for the national team manager Chris Coleman. The evening was described by Ian Gwyn Hughes as, "One of the best we've had."
"The FAW attached great importance to bringing the Roadshow to Porthmadog, he added as so many supporters come from this region."
The national manager also had a good word for supporters, praising the magnificent away support which the Welsh team receives and named the Belgian game as a case in point.
Coleman, responding to questions by Ian Gwyn Hughes said "It is an indescribable feeling when you win for your country. This is the biggest job and nothing else can compare with it."
"Wales's qualification hopes, he said, depended on the majority being available consistently. If they are we will qualify. The Macedonia and Belgium games, which ended the last campaign, were a turning point when 15 players pulled out. They showed what it means to play for Wales. We have to build on that momentum.
"I am satisfied with my back up staff they have experience at the highest level. Osian has made Wales the place where top coaches come to learn their trade."
Chris Coleman went on to describe his experiences in football beginning in management at Fulham under the 'generous, ruthless' Mohammed El Fayed, playing with the likes of Ryan Giggs or against Alessandrio del Piero.
Coleman then fielded a large number of varied questions from a responsive audience and answered with honesty and candour. All in all it was a really good night and deserving of the generous applause.
Ian Gwyn Hughes made a point which strikes a chord with a club like CPD Porthmadog which has a strong bi-lingual policy. He said, "The use of Welsh made on our website, match programme and in our publication 'The Voice' is a strong policy which has not always been widely appreciated."
Thanks to Tommie Collins for setting up such a memorable evening.
---
13/03/14
Y gêm oddi cartref olaf / Last away day

Y gêm, wedi'i hadrefnu at bnawn Sadwrn yn Penrhyncoch, fydd y tro olaf y tymor hwn i Port deithio oddi cartref. Bydd tymor 2013/14 yn gorffen gyda 5 gêm yn olynol ar Y Traeth. Bydd rhaid i Port rhoi siom enfawr Treffynnon tu cefn iddyn nhw er mwyn canolbwyntio ar sicrhau y pwyntiau i wella eu safle yn y tabl. Mae safon eu pêl-droed yn haeddu gwell na gorffen yn 8fed ond drwy gydol y tymor mae'r tîm wedi methu troi pwyso yn bwyntiau. Pnawn Sadwrn bydd y capten Neil Thomas ar gael yn dilyn gwaharddiad o dair gêm.
Mae Penrhyncoch yn dal yn y tri gwaelod o'r tabl ac o'r herwydd yn barod i frwydro am y pwyntiau i'w codi tuag at ddiogelwch. Digon anodd ydy curo Penrhyn ar Gae Baker ac mae eu safle yn y tabl yn siwr o wneud hi'n gystadleuol iawn pnawn Sadwrn. Y tro diwethaf i'r ddau gyfarfod yn ôl ym mis Medi Port sicrhaodd y pwyntiau, diolch i goliau Leon Newell, Carl Owen a Rob Evans.

The rearranged visit to Penrhyncoch will be the last away day of the current season for Port. The 2013/14 season will then run its course with five consecutive home games. They have to put behind them the huge disappointment of Holywell and pick up the points needed to move them up the table. The quality of their football deserves a higher finish but they have been dogged all season by a failure to turn pressure into goals. Skipper Neil Thomas will be available again having completed his three match suspension.
Penrhyncoch remain in the bottom three and, though promotion issues from the third tier are far from clear, the mid-Wales club will be out to pick up the points that will help lift them from the relegation spots. Penrhyn have never been an easy touch at Cae Baker and their league position ensures that will compete strongly on Saturday. When the two clubs met at the Traeth back in September it was a 3-1 win for Port with the goals coming from Leon Newell, Carl Owen and Rob Evans.
---
12/03/14
I fyny ac i lawr / Promotion and Relegation

Mae'r amser o'r flwyddyn wedi cyrraedd pan fydd ein golygon yn troi at faterion dyrchafiad a gostwng. Heblaw am rhediad gwych gan Gaersws a pethau'n mynd yn ddrwg ar Y Graig yna'r Derwyddon fydd yn ennill dyrchafiad i UGC. Yn y pen arall o'r tabl mae llawer yn dibynnu ar benderfyniadau oddi ar y cae gyda rhai yn y gorffennol ddim yn cymryd y cyfle i ddod i fyny. Ond mae Dinbych yn edrych yn siwr o ddod i fyny o'r Welsh Alliance ac yn ychwanegiad da i'r gynghrair gyda chyfleusterau da.
Yng Nghynghrair Spar y Canolbarth, Llandrindod sydd ar y blaen a Llanfair yn yr ail safle ond gyda digon o gemau'n weddill fedrai pethau newid eto. Yn ardal Wrecsam lle mae cyfleusterau a diffyg awydd am ddyrchafiad yn ffactorau pwysig mae dwsin o gemau'n weddill. Parc Borras sydd ar y blaen a'r Wyddgrug yn ail.
Y tro yma hefyd mae'n bosib fydd yna dau glwb yn colli eu lle yn UGC gan fod Hwlffordd a Cambrian a Clydach yn mynd am ddyrchafiad yn y de. Mae Cei Conna yn y frwydr i osgoi colli ei lle yn UGC. Llawer felly i'w penderfynu cyn ddiwedd y tymor.

It is the time of year when eyes turn to matters of promotion and relegation. Barring a super run from Caersws or loss of form at the Rock then Cefn Druids will be promoted to the WPL. At the other end so much depends on off the pitch decisions with some clubs not taking up the chance of promotion to the HGA. Denbigh Town look odds on to be promoted from the Welsh Alliance and will be a good addition to the HGA with good facilities.
In the Spar Mid-Wales League Llandrindod lead the table from Llanfair United but with plenty of fixtures still to play, things could yet change here. In the Wrexham area where facilities and desire to play in the HGA are often factors a dozen games still remain. Borras Park Albion currently lead the table followed by Mold Alex.
There could be a second relegated club from the WPL this time with Haverfordwest and Cambrian and Clydach in the running in the south. Connah's Quay are in the relegation mix. All in all many questions remain to be answered.
---
08/03/14
Dwy i Danny / Two for Danny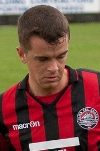 Llongyfarchiadau i Danny Bell am sgorio dwy gôl i CPD Llanberis yn curo Llanfairpwll heddiw o 4-2. Mae Danny ar hyn o bryd yn adfer ei ffitrwydd llawn drwy chwarae i'r Darans.
Yn y 5 gêm HGA a chwaraewyd heddiw, sgoriodd Y Derwyddon 7 yn erbyn Llanidloes ond ychydig o goliau a gafwyd yn y gweddill. Dwy gêm ddi-sgôr oedd yng Nghaernarfon a Llandudno ac roedd un gôl yn ddigon i sicrhau'r tri phwynt i Fflint a Chonwy.

Well done Danny Bell, currently taking the opportunity to regain full fitness with CPD Llanberis, who scored twice today for the Darans in their 4-2 win over Llanfairpwll.
In the five HGA games played today, leaders Cefn Druids scored 7 against Llanidloes but in the remaining games goals were scarce with goalless draws at Caernarfon and Llandudno and a single goal was enough for Flint and Conwy to pick up all three points.
---
06/03/14
Chris Coleman yn Clwb y Traeth / Chris Coleman at Traeth Clubhouse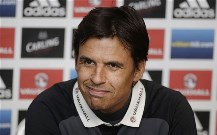 Cyfle gwych i ffans pêl-droed lleol glywed Chris Coleman, rheolwr Cymru, sydd yn dod a 'Roadshow' y Gymdeithas Bêl-droed i'r Traeth nos Iau nesaf gan gychwyn am 7.30pm. Bydd yn siawns da iawn i glywed barn a phrofiad Chris, a hyn yn syth wedi'r dechrau positif i'r paratoadau ar gyfer Ewro 2016.Bydd yn gyfle hefyd i gefnogwyr codi materion o ddiddordeb yn uniongyrchol efo rheolwr Cymru. Cefnogwch y rheolwr . Mynediad am ddim –dim esgusodion!

A great opportunity for local football fans to hear Wales' manager Chris Coleman when he brings the FAW Roadshow to the Traeth next Thursday, 13 March for a 7.30pm start. It will be a chance to hear Chris's views and experiences and this fresh from a winning start to his preparations for Euro 2016 Qualification. It will be also give fans a chance to raise matters of interest directly with the Wales manager. Show your support for the national manager. Entry is free so no excuses!
---
06/03/14
Cyfres S4C am Osian Roberts / S4C series on Osian Roberts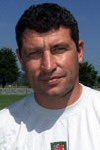 Osian Roberts, cyn rheolwr CPD Porthmadog, fydd testun rhaglen newydd pedair rhan ar S4C sy'n dechrau nos Lun, 10 Mawrth am 9.30pm.
Bu wrth ochr dau o reolwyr Cymru Gary Speed a Chris Coleman, ac mae Cyfarwyddwr Technegol Ymddiriedolaeth Pêl-droed Cymru yn ganolog i'r holl hyfforddiant technegol ar bob lefel.
Bu'r cynhyrchydd Arwyn Williams o Rondo Media yn dilyn Osian dros y 18 mis diwethaf, ac yng nghyfres S4C bydd gwylwyr yn cael darlun o hanes pêl-droed Cymru yn y cyfnod anodd yn dilyn marwolaeth Gary Speed ym mis Tachwedd 2011.

Former CPD Porthmadog manager Osian Roberts is the subject of a four part S4C series in Welsh 'Byd Pêl-droed Osian Roberts' to commence next Monday, 10 March at 9.30pm.
He has been at the side of two Wales managers Gary Speed and Chris Coleman and well known as an astute coach and football analyst.
Producer Arwyn Williams of Rondo Media has followed Osian over the past 18 months, and on the S4C series viewers will be given a snapshot of the story of Welsh football in the difficult period following the death of Gary Speed in November 2011.
---