21/12/13
Gêm ymlaen / Game ON
Mae'r gêm rhwng Port a Cegidfa pnawn yma YMLAEN. Cic gyntaf am 2.30pm.

The game between Port and Guilsfield this afternoon is ON with a 2.30pm kick off.
---
20/12/13
Lerpwl a Chaerdydd yn fyw / Liverpool and Cardiff Live
Cyn cychwyn y gêm rhwng Porthmadog a Cegidfa pnawn 'fory, cewch weld y gêm amser cinio rhwng Lerpwl a Chaerdydd yn fyw ar y teledu yng Nghlwb y Traeth gyda'r gic gyntaf am 12.45pm.

Before Saturday's game between Porthmadog and Guilsfield at the Traeth you can watch the lunchtime clash between Liverpool and Cardiff City live on TV in the Clubhouse with a 12.45pm kick off.
---
19/12/13
Rhagolwg: v Cegidfa / Preview: v Guilsfield
Pnawn Sadwrn byddwn yn croesawu Cegidfa yn y gêm olaf ar Y Traeth yn 2013. Yn dilyn eu llwyddiant yn gorffen yn 8fed llynedd mae'r clwb o'r canolbarth yn cael tymor da eto. Er fod Mike Barton wedi gadael ar ddechrau'r tymor mae Matthew Burton wedi dod i swydd y rheolwr a cynnal y llwyddiant.
Mae 5ed safle presennol Cegidfa yn adlewyrchiad teg o'r ffordd mae'r clwb wedi datblygu dros y tymhorau diweddaraf. Yn y gwynt pnawn Sadwrn diwethaf cyfartal di-sgor oedd hi rhwng Rhydymwyn a Chegidfa. Ond maent yng nghanol rhediad ardderchog, yn colli ond unwaith mewn 13 o gemau cynghrair, a'r rhediad yn cynnwys gêm gyfartal gyda Derwyddon Cefn ac yn ddiweddar ennill ar Y Morfa yn erbyn Conwy.
Doedd hi ddim yn syndod mai Danny Barton sgoriodd un o'r ddwy gôl ar Y Morfa gan fod chwarae'r blaenwr profiadol wedi bod yn un o uchafbwyntiau'r tymor. Y tymor hwn profodd cyn chwaraewr TNS, Y Drenewydd a'r Rhyl fod sgiliau'r sgoriwr cyson, a rhoddodd iddo cyfanswm o 127 o goliau yn UGC, yn dal yn fyw ac yn iach. Eleni yn barod mae wedi sgorio 17 o goliau yn yr HGA.
Yn ôl yn ym mis Awst cafodd Port fuddugoliaeth dda dros Cegidfa mewn gêm agos. Ar ôl i Leon Newell a Danny Bell rhoi'r fantais iddynt ar yr hanner daeth Cegidfa yn ôl yn dilyn cic o'r smotyn gan Danny Barton a bu'n rhaid gwrth sefyll ymosodiadau hwyr i sicrhau'r tri phwynt. Mae gan Port record dda ar Y Traeth yn erbyn y cyfeillion o'r canolbarth, yn ennill y tair gêm ddiwethaf rhwng y ddau glwb. Gobeithio am fwy o'r un fath –ond bydd angen i Port fod ar eu gorau.

On Saturday we welcome Guilsfield FC to the Traeth for the last home game of 2013. The mid-Wales club are having another good season following on from their 8th place finish last season. Though manager Mike Barton left the club at the end of last season Matthew Burton has maintained the progress made by the club.
Guilsfield's current 5th place in the table is a fair reflection of the way the club have developed in recent seasons. Last Saturday in windy conditions they played out a goalless draw at Rhydymwyn. They are however in a good recent run of form, losing only once in their last 13 league games and that excellent run includes drawing with Cefn Druids and a recent win over third placed Conwy Borough.
Inevitably Danny Barton scored one of the goals in the 2-0 victory at the Morfa. The form of the veteran striker has been one of the highlights of the season. The prolific scorer's former clubs include TNS, Newtown and Rhyl and this season he has proved that the goalscorer's arts, which gave him a WPL career record of 127 goals, remain very much alive and kicking. He heads the HGA's goal scoring list for the current season, already having netted 17 league goals.
Port previously met the Guils back in late August gaining a good win in a tight game. Goals from Leon Newell and Danny Bell gave Port a first half advantage but a 75th minute Danny Barton penalty meant that a late aerial bombardment had to be survived to secure the three points. Port have a good record at the Traeth against the mid-Wales club, coming out on top in the last three seasons. Let's hope for more of the same –but it will not be easy.
---
15/12/13
Caergybi - dyddiad newydd / Hotspurs –new date
Bydd y gêm ar y Traeth rhwng Porthmadog a Chaergybi yn cael eu chwarae ar bnawn Sadwrn, 4 Ionawr. Gan fod y ddau glwb â Sadwrn rhydd ar y dyddiad hwnnw penderfynwyd symud y gêm o'r dyddiad gwreiddiol ar 22 Chwefror.

The home HGA fixture between Porthmadog and Holyhead Hotspurs has been brought forward to Saturday, 4 January. Both clubs have a free Saturday on that date. Originally the game was to have been played on 22 February.
---
15/12/13
Trefynwy yn ennill / Big win for Monmouth Town
Buddugoliaeth fawr ddoe i Drefynwy, ein gwrthwynebwyr yn rownd nesaf Cwpan Cymru. Yn ei gêm yn erbyn Ffynnon Taf, sydd ar ben Adran Gyntaf Cynghrair Cymru (y de), y nhw enillodd a hynny o 2-0.

Big win yesterday for our next Welsh Cup opponents Monmouth Town. They beat Welsh League (south) First Division table toppers Taff's Well in the League's match of the day by 2-0.
---
14/12/13
Gwynt yn curo Port / Wind stops Port
Yn gynnar y pnawn cofnodwyd, ar Trydar a Facebook, fod y gêm rhwng Llandudno a Phorthmadog wedi'i gohirio. Penderfynodd y dyfarnwr, am tua 1.45pm ac am rhesymau diogelwch, nad oedd yn bosib cychwyn gem. Ni fyddai wedi bod yn bosib chwarae pêl-droed mewn gwynt mor eithriadol o stormus.
Cwblhawyd pump o gemau HGA heddiw ar bnawn efo ychydig iawn o goliau . Roedd yna fuddugoliaethau i Caersws a Bwcle tra cyfartal 2-2 oedd hi rhwng Penrhyncoch a Llanidloes. Gorffennodd y gêm rhwng Rhydymwyn a Chegidfa yn ddi sgôr a cafodd Penycae ganlyniad da iawn yn dal Y Derwyddon mewn gêm arall heb gôl. Bu'n rhaid dod a'r gêm ar Morfa Conwy i ben ar ôl 75 munud oherwydd i'r goleuadau fethu. Ar y pryd roedd y tîm cartref ar y blaen o 4-0.

As we reported on Twitter and Facebook early this afternoon the game between Llandudno and Porthmadog due to kick off at Maesdu at 2.30pm was called off at about 1.45pm. The referee made this wise decision on safety grounds. The howling gale would also have made playing football virtually impossible.
Five HGA games were completed today on a low scoring Saturday. There were wins for Caersws and Buckley and a 2-2 draw between Penrhyncoch and Llanidloes. The game between Rhydymwyn and Guilsfield ended goalless and Penycae gained a very creditable result holding leaders Cefn Druids –also goalless. The game at the Morfa, Conwy had to be abandoned due to floodlight failure after 75 minutes with the home side leading Flint by 4-0.
---
12/12/13
Rhagolwg / Preview: v Llandudno

Yn dilyn cyffro Cwpan Cymru bydd Port yn teithio i Landudno pnawn Sadwrn ar gyfer gêm gynghrair anodd. Y tro diwethaf i'r ddau gyfarfod, yn ôl ym mis Awst ,cafodd Port fuddugoliaeth o 3-0 diolch i berfformiad da ar y Traeth.
Ers hynny aeth Llandudno ar rhediad o 12 gêm gynghrair yn ennill chwe gwaith a cholli ond un -yn y gêm ddarbi yn erbyn Conwy. Yn y gemau yma sgoriwyd pedair gôl neu fwy ar 4 achlysur. Yn y blaen mae Toby Jones ac Asa Hamilton yn sicrhau digon o fygythiad o flaen gôl a cyn chwaraewr Bangor, Eddie Jebb yn dod a digon o brofiad. Yng nghanol y cae daw Craig Garside a Joel Richardson a fwy eto o brofiad tra fod digonedd o frwdfrydedd ac ynni gan cyn chwaraewr Port, Iwan Williams.
Mae Port yng nghanol rhediad da yng Nghwpan Cymru ond anghyson iawn fu ei perfformiadau cynghrair. Er hynny mae'r perfformiadau oddi cartref diweddar wedi bod yn fwy calonogol yn colli ond un ar y 5 taith ddiwethaf. Gobeithio fydd hyn yn parhau. Gobeithio hefyd am Sadwrn tawel di-wynt ar Maesdu!

Following the excitement of Welsh Cup action Port will travel to Llandudno on Saturday for a difficult league match. The last time the two clubs met back in August a good performance at the Traeth gave Port a 3-0 win.
But since that game Llandudno have gone on a run of 12 league matches where they have won 6 and lost only once and that in the derby match against Conwy Borough. They have scored four or more goals on four occasions. Toby Jones and Asa Hamilton provide plenty of goal threat with former Bangor forward Eddie Jebb adding his experience. In midfield they have experience in Craig Garside, Joel Richardson to go with the energy and enthusiasm of former Port player Iwan Williams.
Port are on a good Welsh Cup run, though League form has been inconsistent. But recent form on the road is more encouraging losing once in their last five away fixtures. Let's hope this continues. We must also hope also for a quiet day, even a windless day at Maesdu!
---
12/12/13
Mwy o newidiadau /More HGA changes
Chris Herbert yw'r ail reolwr yn y dyddiau diwethaf i adael ei swydd. Apwyntiwyd Darren Moss ac Aden Shannon i gymryd ei le gyda chlwb Conwy.
Enwyd Steve Walters yn rheolwr newydd gan Penycae. Cafodd Walters gyfnod llwyddiannus gyda Aelwyd y Rhos dau dymor yn ôl.

Chris Herbert, at Conwy Borough, became the second manager in recent days to leave a managerial hot seat. He will be replaced by Darren Moss and Aden Shannon, two members of the current playing staff at Y Morfa.
Penycae have announced Steve Walters, who enjoyed a successful spell with Rhos Aelwyd two seasons ago, as their new manager.
---
11/12/13
Newyddion HGA / HGA News
I Cegidfa mae gwobrau rheolwr a chwaraewr y mis am fis Tachwedd yn mynd. Matthew Burton ydy rheolwr y mis yn dilyn tair buddugoliaeth, gan cynnwys un dros Conwy sy'n 3ydd yn y tabl, a hefyd un gêm gyfartal. Does fawr o syndod mai i'r blaenwr Danny Barton aiff gwobr y chwaraewyr wrth iddo sgorio 17 o goliau ers ddechrau'r tymor. Cegidfa fydd yn ymweld â'r Traeth ar 20 Rhagfyr.
Mae'r eitem newyddion arall yn dod o Benycae lle mae'r tîm reoli, Simon Sedgwick a Paul Dodd wedi ymadael. Newyddion sy'n dipyn o sioc o ystyried y gwelliant a welwyd ar gae Afoneitha y tymor hwn.

Both the manager of the month award and the player of the month for November go to Guilsfield FC. Their manager Matthew Burton has won the award for a unbeaten month with three wins including one over front runners Conwy Borough and a draw in their other game. Not surprisingly given his continued scoring spree of 17 goals this season has gone to veteran striker Danny Barton. Guilsfield are the next visitors to the Traeth on December.
Other HGA news comes from Penycae where it is understood that the club have parted company with their management team of Simon Sedgwick and Paul Dodd. This comes as something of a surprise given the improvement made by the club this season.
---
10/12/13
Ein gwrthwynebwyr nesaf / Our next Cup opponents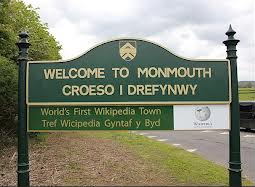 Clwb sydd ar i fyny ydy Trefynwy, gwrthwynebwyr Port yn Rownd 4 Cwpan Cymru. Dim ond wyth tymor yn ôl roeddynt wedi disgyn i adran isaf Cynghrair Sirol Gwent. Ond erbyn 2007/08 roedd y clwb wedi sicrhau mynediad i Gynghrair Cymru (y de) am y tro cyntaf yn eu hanes gan chwarae yn Adran 3. Wedyn, yn dilyn rhai tymhorau o gynnal eu hunain ar y lefel yna, dechreuodd eu seren godi unwaith eto ac yn 2010/11 a 2011/12 daeth dau ddyrchafiad mewn dwy flynedd. Roeddynt yn yr Adran Gyntaf ac yn y tymor cyntaf gorffen yn 7fed parchus iawn. Maent wedi mwy na chynnal y llwyddiant ac eleni yn brwydro am deitl yr Adran a hyn gyda gemau mewn llaw.
Mae ganddynt rheolwr profiadol yn Steve Jenkins a fu cynt yn cynorthwyo Andy Legg yn Llanelli. Enillodd chwe cap i Gymru yn safle'r cefnwr a hefyd bu'n chwarae i Huddersfield, Birmingham, Abertawe a Chaerdydd yng Nghynghrair Lloegr. Y fo sy'n cael y clod am drawsnewid diwylliant ac amcanion y clwb wrth edrych at y dyfodol.
Mae gan Trefynwy gymysgedd o chwaraewyr ifanc talentog a rhai profiadol. Un o'r chwaraewyr profiadol ydy Nick Harrhy, blaenwr sydd wedi chwarae yn erbyn Port yn y gorffennol gyda Llanelli a Chaerfyrddin.
Mae Trefynwy yn cael eu adnabod dan yr enw 'Kingfishers'. Mae gan y clwb strwythur perchnogaeth diddorol. Yn 2011 cafodd y clwb gytundeb buddsoddwyr gyda chwmni menter y rhyngrwyd sef y fivepound-footballclub.com a nhw ydy'r clwb cyntaf yng Nghymru i sefydlu eu hunain yn 'Gwmni Budd Cymunedol'.

Port's opponents in the 4th round of the Welsh Cup are a club whose fortunes are very much on the rise. Eight seasons ago Monmouth Town were relegated to the bottom tier of the Gwent County League. But by 2007/08 they entered the Welsh League for the first time in their history playing in Division 3. Following seasons of consolidation their star was on the rise again and consecutive promotions in 2010/11 and 2011/12 brought them into Welsh League Division One. Last season they finished in a very respectable 7th place. Progress has continued in the current season and they are very much in the title race and with games in hand.
They have a very experienced manager in Steve Jenkins who was previously Andy Legg's assistant at Llanelli. A full back, he was capped 6 times for Wales and also played for several English League clubs including Huddersfield, Birmingham, Swansea and Cardiff. He is credited with transforming the culture and outlook of the Monmouth club.
The club have a good mix of talented young players and experience. One of those experienced players is Nick Harrhy a striker who has previously played against Porthmadog in the WPL whilst a player with Llanelli and also Carmarthen Town.
Monmouth Town are nicknamed the Kingfishers. The club has an interesting ownership structure. In 2011 they entered a shareholder agreement with internet venture fivepound-footballclub.com and the Club have also established themselves as a Community Interest Company the first of its kind in Wales.
---
08/12/13
Wedi'r gêm Gwpan / Postscript to a Cup-tie
Meddai Andrew Howard ar y Trydar, "Heddiw datblygodd amryw gyfeillgarwch oddi ar y cae drwy Cwpan Cymru. Da gweld hyn."
Mae o'n iawn gan fod Cwpan Cymru yn dod â chlybiau, na fyddai'n cyfarfod fel arfer, at ei gilydd. Gyda ymweliad Sully Sports â'r Traeth cafwyd gêm lle aeth y ddau dîm ati yn y dull iawn gan basio'r bêl o gwmpas, sgorio tair gôl o safon a dal ati tan yr eiliad olaf a drwy hynny ennill parch eu gilydd. Roedd y gêm yr hyn fyddech wedi ddisgwyl gan dimau yn cael eu rheoli gan Jimmy Blackie a Gareth Parry. Piti am y cardiau melyn diangen ond dyna ichi berfformiad gan Kieran Sharratt, golwr Sully.
Roedd chwech o glybiau'r HGA yn y 3edd Rownd a thri –Caersws, Derwyddon Cefn a Port- yn cyrraedd y 4ydd Rownd. Ond er hynny efallai mai gan Conwy cafwyd y perfformiad mwyaf. Roedd TNS angen amser ychwanegol i'w curo. Un gêm yn unig a gollwyd gan TNS y tymor hwn ac ond dau dîm arall sydd wedi eu dal i gêm gyfartal. Curodd Caersws Gei Conna o UGC a'r Derwyddon yn curo Y Barri a fu unwaith yn dominyddu'r Uwch Gynghrair.

Andrew Howard said on Twitter, "Some great friendships developed off the pitch today in the Welsh Cup. Great to see."
He is correct, for the Welsh Cup brings together clubs that in the normal run of things would never meet. Sully Sports' visit to the Traeth provided a game where two teams went at it in the correct way to pass the ball around, produce three top quality goals and stick at it until the final whistle to earn each other's genuine respect. In fact it was everything you would expect from teams managed by Jimmy Blackie and Gareth Parry. Pity about all those unnecessary yellow cards. But what a performance from Sports' keeper Kieran Sharratt.
Six HGA clubs entered the third round and three –Caersws, Cefn Druids and Porthmadog – made it to the 4th round. Perhaps pride of place should go to a club that did not make it. For TNS needed a goal in extra time to beat Conwy Borough. It was a draw at 90 minutes against a TNS team that has only been beaten once and held to a draw twice this season. Caersws beat WPL club Connah's Quay while Cefn Druids defeated the once dominant Barry.
---
07/12/13
Trefynwy yn y rownd nesaf / Monmouth in the next round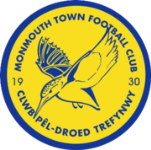 Gwrthwynebwyr Port yn rownd nesaf Cwpan Cymru fydd Trefynwy o Adran Gyntaf Cynghrair Cymru (y De), a hynny oddi cartref. Sicrhaodd Trefynwy eu lle yn rownd yr 16 olaf drwy drechu Llanidloes o Gynghrair Huws Gray o 2-1. Chwaraewyd y gêm honno yn Llanidloes er mai enw Trefynwy oedd y cyntaf i gael ei dynnu o'r het gan nad oedd cae'r tîm o Went ar gael. Mae Trefynwy ar hyn o bryd yn y trydydd safle yn eu cynghrair, felly bydd hon ddim yn gêm hawdd o gwbl, yn enwedig gyda'r daith hir. Bydd gemau'r rownd nesaf yn cael eu chwarae ar y 1af a'r 2il o Chwefror, 2014. Dyma weddill gemau'r rownd:

Airbus UK v Bangor
Bala v Derwyddon Cefn Druids
Caerfyrddin/Carmarthen v TNS
Aberdâr/Aberdare v Bodedern
Aberystwyth v Lido Afan
Y Drenewydd/Newtown v Treffynnon/Holywell
Caersws v Cambrian & Clydach

Port's opponents in the next round of the Welsh Cup will be Monmouth Town from the Welsh League (South) First Division, away from home. Monmouth secured their place in the last 16 by defeating Llanidloes of the Huws Gray Alliance by 2-1. That match was played at Llanidloes despite Monmouth's name being the first to be drawn as the Gwent club's pitch was unavailable. Monmouth currently occupy third place in their league, so this will by no means be an easy tie, particularly with the long trip south. The ties in the next round will be played on the 1st and 2nd of February, 2014. See above a list of the round's other ties.
---
07/12/13
Siop ar Agor /Shop online re-opens
Mae'r siop ar-lein yn ôl!! Ewch i'r siop a gwneud archeb yn y ffordd arferol.

Good news the online shop is back!! Visit the online shop and place orders in the usual way.
---
05/12/13
Cic gyntaf 2 o'r gloch / 2pm kick off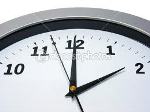 Dylai cefnogwyr sylwi fod y gic gyntaf yn y gêm Cwpan Cymru pnawn Sadwrn am 2 o'r gloch. Bydd Port yn croesawu Sully Sports i'r Traeth.
Sylwch hefyd fydd y gêm rhwng Man U a Newcastle yn cael ei ddangos fyw yn y clubhouse gan gychwyn am 12.45pm.

Supporters should note that Saturday's Welsh Cup tie will kick off at 2pm. Port will be welcoming Sully Sports to the Traeth.
You are also reminded that the game between Man U and Newcastle will be shown live in the Clubhouse starting at 12.45pm.
---
04/12/13
Rhagolwg Cwpan Cymru / Preview: Welsh Cup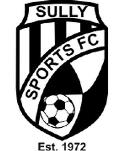 Bnawn Sadwrn bydd Port yn wynebu Sully Sports yn 3edd rownd Cwpan Cymru. Bydd yr enillwyr yn symud ymlaen i 16 olaf y gystadleuaeth. Yn y South Wales Senior League mae'r clwb o Fro Morgannwg yn cystadlu, a nhw fu ar y brig y ddwy flynedd ddiwethaf. I gyrraedd Rownd 3 o'r gystadleuaeth maent wedi ennill pedair gêm, gan gynnwys buddugoliaeth dda iawn dros Ton Pentre yn y rownd ddiwethaf.
Rheolwr y clwb ydy Jimmy Blackie amddiffynnwr profiadol a chwaraeodd 323 (+5) o gemau yn Uwch Gynghrair Cymru rhwng 1992 a 2002 a hyn yn bennaf i glwb Cwmbrân. Roedd yn aelod o'r tîm â enillodd y bencampwriaeth yn nhymor cyntaf UGC. Yn 2011/12 cafodd y clwb un o'u prif lwyddiannau gan ennill Tlws y Gymdeithas Bêl-droed, cystadleuaeth genedlaethol i glybiau ar Lefel 3 ac is yn y pyramid. Enillwyr y gystadleuaeth hon yn 2012/13 oedd Caernarfon. Curo Caergybi wnaeth Sully Sports yn y ffeinal yn Aberystwyth o 2-1.
Bydd y gêm ddydd Sadwrn yn dipyn o gam i'r tywyllwch i'r ddau glwb. Bydd gan Port barch at record Gwpan Sully Sports ac i lwyddo bnawn Sadwrn bydd angen y math o berfformiad tîm a gafwyd yn Rhydymwyn. Gobeithio fod y fuddugoliaeth hon wedi adfer peth o hyder y tîm yn dilyn y ddau ganlyniad siomedig blaenorol. Disgwylir i nifer o'r chwaraewyr a fethodd y gêm yn Rhydymwyn ddychwelyd i'r garfan ond mae gan Rob Evans un gêm yn weddill o'i waharddiad o dair gêm.
Dewch i gefnogi'r hogiau!

Port will play Sully Sports in the third round of the Welsh Cup. The winners of this game will move forward to the last 16 of the competition. The Vale of Glamorgan club play in the South Wales Senior League and have been champions of their league in the past two seasons. They have already won four games to reach this stage of the Welsh Cup with the most notable achievement coming in the last round with a victory over Welsh League Division One club Ton Pentre.
The club is managed by Jimmy Blackie an experienced defender who played 323 (+5) WPL games between 1992 and 2002, mainly for Cwmbran Town and he was part of that club's championship winning team in the inaugural season of the League of Wales.
Sully Sports' greatest achievement came in season 2011/12 when they won the FAW Trophy a national competition for clubs at level 3 and below in the pyramid. This is the competition won by Caernarfon Town last season. Sully defeated Holyhead Hotspur in the final at Aberystwyth by 2-1.
Saturday's game is a step into the unknown for both clubs. Port will be aware of Sully's Cup record and will look to repeat the kind of team performance shown at Rhydymwyn last Saturday. This win has hopefully restored confidence following two disappointing results. Several players who were unavailable last week will return to the squad but Rob Evans still has one more game of his 3 match suspension to sit out.
Support the lads!
---
29/11/13
Newyddion Tîm /Team news
Mae Gareth Parry yn wynebu tipyn o frwydr i gael tîm ar y cae ar gyfer yr ymweliad a Rhydymwyn. Mae nifer o chwaraewr wedi'u anafu ac eraill ddim ar gael. Mae gan Rhys Roberts a Danny Bell anafiadau tra fod Eilir Edwards yn dioddef salwch a Jamie Hulse ond a siawns 50% o wella o anaf i'w gefn. Bydd Paul Lewis yn gweithio, tra fod Gruffydd John a Ceri James i ffwrdd. Yn dal mae gan Rob Evans dwy gêm arall i gwblhau ei waharddiad o 3 gêm. Pob lwc felly i'r gweddill ffit a ffyddlon. I'r Gad!

Gareth Parry is struggling to field a team at Rhydymwyn with so many players injured or unavailable. Rhys Roberts and Danny Bell will be out with injuries while Eilir Edwards is ill and Jamie Hulse, with a back injury, is only rated as having a 50/50 chance of playing. Paul Lewis has work commitments while both Gruffydd John and Ceri James are away and unavailable. Rob Evans still has two further games of his 3 match suspension. Best of luck to the depleted force.
---
28/11/13
Rhydymwyn (CH7 5HE) am 2 o'r gloch / Rhydymwyn (CH7 5HE) at 2pm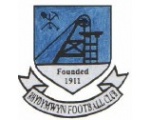 Pnawn Sadwrn bydd Port yn teithio i Rhydymwyn gyda'r gic gyntaf am 2 o'r gloch. Bydd angen tipyn gwell perfformiad i osgoi colli am y trydydd tro y tymor hwn yn erbyn y clwb o Sir Fflint. Pan enillodd Rhyd ar y Traeth yng ngêm agoriadol y tymor roedd yn rhywfaint o sioc ond wrth iddynt ail adrodd eu llwyddiant mewn gêm Cwpan y Gynghrair a hefyd guro timau fel Caernarfon a Chaergybi mae'n amlwg eu bod yn haeddu cael eu ystyried fel y clwb sydd wedi dangos y gwelliant mwyaf yn 2013.
Mae Rhyd fel Port a gêm bwysig i ddod yng Nghwpan Cymru gyda thaith i chwarae Lido Afan. Felly bydd y ddau glwb yn edrych am hwb i'w gobeithion cyn y gemau allweddol yma. Bydd Ceri James yn ôl yn y garfan yn dilyn gwaharddiad o ddwy gêm. Ond cafodd Danny Bell ei helpu o'r cae yn erbyn Bwcle yn dilyn ei ymddangosiad o'r fainc wedi gwaharddiad un gêm. Mae amheuaeth hefyd am ffitrwydd Jamie Hulse wedi iddo anafu ei gefn. Amdani hogiau!

Port travel to Rhydymwyn on Saturday for a 2pm kick off knowing that an urgent improvement in form will be required if they are to avoid a hat trick of defeats against the Flintshire club. When Rhyd won at the Traeth on the season's opening day it was something of a shock. But having repeated the performance with a League Cup victory and also inflicting defeats on the likes of Caernarfon and Holyhead, is a clear sign that Rhydymwyn fully deserve to be rated the HGA's most improved team of 2013.
Rhyd like Port will be involved in the Welsh Cup on 7 December when they travel to play Afan Lido. Both clubs will be looking for a confidence boost ahead of their key matches. Ceri James will return for Port after missing two matches due to suspension. Danny Bell, who made a sub return last week following suspension, had to be helped off with an injury late on. Keeper Jamie Hulse remains doubtful again after a back injury. Go for it lads!
---
27/11/13
Hanner ffordd / Halfway mark
Gyda'r mwyafrif o glybiau wedi chwarae 15 gêm cyrhaeddodd hanner ffordd tymor 2013/14. Gêm nesaf Port fydd yn erbyn Rhydymwyn, clwb a gychwynnodd y tymor ar y Traeth yn ôl ym mis Awst. Rhydymwyn sydd hefyd wedi synnu cefnogwyr y gynghrair gyda nifer o fuddugoliaethau nodedig yn barod. Ond byddai'r mwyafrif yn cytuno hefyd, heblaw am newid seismig yn chwarae'r Derwyddon, mai i Cefn fydd y teitl yn mynd eleni. Gyda nhw yn dal yn ddiguro a 6 phwynt ar y blaen. Yn ôl y disgwyl efallai Caernarfon a Chonwy sydd yn yr ail a'r trydydd safleoedd ar ôl i'r ddau glwb wario i gryfhau. Tra, ddim yn annisgwyl, Llanrhaeadr sydd ar y gwaelod.
Rhaid i adroddiad hanner tymor Port ddarllen,' gellir gwneud yn well', a nhw wedi tan gyflawni dros y misoedd diwethaf. Daeth yr uchafbwynt hyd yma yng Nghwpan Cymru gyda buddugoliaeth fawr ar yr Oval. Heblaw am hyn, chwarae'n dda yn ysbeidiol bu'r hanes. Roedd yna berfformiadau da iawn i guro Llandudno a Fflint ar y Traeth. Wedyn, ar ôl gwneud sioe dda ohoni yn Cefn ac adre i Gonwy, ildiwyd y pwyntiau i'n gwrthwynebwyr. Anodd iawn ydy dod o hyd i esboniad am y ddau berfformiad diweddaraf yn erbyn Rhaeadr a Bwcle. Ond mae'r tîm yn ifanc a rhaid gobeithio fydd cysondeb yn dod gyda profiad.
Ar yr ochr gadarnhaol mae cael Carl Owen yn ôl yn ffit ac yn chwarae'n dda yn hwb mawr. Mae 18 o goliau wedi dod o'i bartneriaeth gyda Leon Newell. Hefyd mae cysondeb y capten Neil Thomas wedi ennill iddo chwaraewr y mis am Hydref. Yn sicr mae digon o dalent yn y garfan i ddringo'r tabl a gobeithio wnaiff hyn ddigwydd yn fuan.

With most clubs having played 15 games, the halfway mark of season 2013/14 has been reached and our next game is at Rhydymwyn, who our first opponents back in August. Rhydymwyn would also top most followers list as the surprise package of the season with a number of major scalps to their name. Most would also agree that it would take a massive change of fortunes for Huw Griffiths' Cefn Druids not to end the season as champions, as they are still unbeaten and head the table by six points.
It has been a rather predictable season with two of the clubs who have spent considerably strengthening their squads, Caernarfon and Conwy, occupying second and third spots while Llanrhaeadr not unexpectedly find themselves in 16th place. Port's half term report must read 'could do better' and the club would best qualify as the under achievers of the season. The high point came in the Welsh Cup with an outstanding win at the Oval but apart from that they have played well in fits and starts. There were excellent performances at home to Flint and Llandudno but inconsistency has been their downfall. Having played very well at Cefn and at home to Conwy they then conceded all the points to their opponents. Recent form has been hard to explain with consecutive defeats at the hands of Rhayader and Buckley. But it is a young team and hopefully consistency will increase with experience.
A major plus has been the return of Carl Owen to both form and fitness and his strike partnership with Leon Newell has produced 18 goals. Another plus has been the consistent form of skipper Neil Thomas to earn him the player of the month award for October. There is enough talent in the club to push up the table and let's hope we see this happening sooner rather than later.
---
24/11/13
Datganiad Gareth Parry / Gareth Parry's statement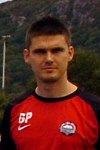 Cafwyd ymateb sydyn gan y rheolwr Gareth Parry yn dilyn perfformiad siomedig ddoe yn erbyn Bwcle. Mae'r rheolwr yn dangos yn glir mewn datganiad heddiw ei fod yn derbyn cyfrifoldeb ac nad yw'n fwriad ganddo eistedd ar ei ddwylo a gadael i bethau lithro. Dyma mae o'n ddweud:
"Carwn ymddiheuro i bawb am y ddau berfformiad diwethaf. Da ni wedi bod yn ffodus iawn i dderbyn canmoliaeth yn ystod y tymor am rai o'n perfformiadau felly mae'n rhaid i ni gymryd cyfrifoldeb pan di pethau ddim yn mynd cystal.
"Yn dilyn y perfformiad yn erbyn Caernarfon does dim esgus am y ddau berfformiad diwethaf. Da ni wedi bod yn andros o sâl a heb ddangos unrhyw gymeriad nac ysbryd ar adegau. Ni wnaethom droi fyny o gwbl yn Rhaeadr, ac er fod perfformiad ddoe yn well, a cawsom llawer o gyfleoedd, doedd ein gwaith yn y ddau flwch cosbi yn bell o fod ddigon da.
"Fy rôl i fel rheolwr yw i wneud yn siwr fod yr hogia ar eu gorau, a fi sydd yn pigo'r 11 sydd yn mynd allan ar y cae. Fy rôl i hefyd yw i benderfynu ar siâp y tîm a rôl yr 11 sydd yn chwarae. Yn amlwg nad ydw i wedi gwneud hyn yn dda dros yr wythnosau diwethaf a dwi'n ymddiheuro am hyn.
"Byddaf yn meddwl yn galed rwan am y ffordd orau o wneud yn siwr ein bod yn ôl i'r lefel a ddisgwyliwyd erbyn y Sadwrn nesaf pan byddwn yn trafeilio i Rhydymwyn, tîm sydd wedi ein trechu yn haeddiannol ddwywaith y tymor yma'n barod, a hyn cyn gêm enfawr yn erbyn Sully yn y gwpan.
"Gobeithiaf y bydd y cefnogwyr yn amyneddgar (fel y maent wedi bod) ac yn rhoi'r cyfle i ni ddangos iddynt bod yna gymeriad yn y garfan ac y gallwn wella o ddifri yn ail hanner y tymor."

Manager Gareth Parry has responded swiftly to yesterday's disappointing performance against Buckley Town. He has issued a statement today accepting his part of the responsibility as manager, showing clearly that he has no intention of sitting on his hands and let things slide. This is what he said:
"I would like to apologise for our last two performances. We have been in the fortunate position of receiving plaudits during the season for some of our performances so we now have to accept responsibility when things have not turned out well.
"Following our performance at Caernarfon there is no excuse for our last two performances. We have been extremely poor, showing no character or spirit. We failed to turn up at Rhayader, and though yesterday's performance was better, and we created a number of chances, our work in both 18 yard boxes was far from good enough.
"It is my role as manager to ensure that the players are at their best and I am responsible for selecting the team that goes on the pitch. In my role too I decide the shape of the team and the role each player has in the team. Clearly I have not done this well enough over the last weeks and I apologise for that.
"I will be thinking hard of the best way to ensure that we are back to the expected levels before we travel to Rhydymwyn, a club who have deservedly beaten us twice already this season, and also before our massive cup-tie against Sully Sports.
"I hope supporters will show patience (as they have done) and so give us the opportunity to show that the squad has character and can improve dramatically in the second half of the season."
---
22/11/13
Darbi Glannau Merswy / Merseyside Derby Live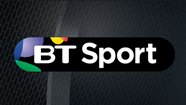 Gwyliwch ddarbi Glannau Merswy rhwng Everton a Lerpwl yng Nghlwb y Traeth bnawn Sadwrn. Bydd darllediad byw BT Sport yn cychwyn am 12.45pm. Cewch beint bach hefyd a wedyn gwylio Port yn chwarae Bwcle.

Why not watch the BT Sports live coverage of the Merseyside Derby between Everton and Liverpool at the Traeth Clubhouse on Saturday? Coverage starts at 12.45pm. You can also enjoy a drink and then watch Port take on Buckley Town.
---
22/11/13
Gemau Academi / Academy Fixtures

Bydd y tri tîm Academi Dan-12, Dan-14 a Dan-16 yn chwarae bore Sul nesaf pan fydd Academi Cei Conna yn ymweld â'r Traeth. Bydd y gic gyntaf am 11 o'r gloch. Y gemau yma fydd y rhai olaf cyn i Bêl-droed Academi gymryd toriad dros y gaeaf.
Llongyfarchiadau i dîm Dan-16 Cymru a'u prif hyfforddwr Osian Roberts ar y fuddugoliaeth wych o 4-0 dros Ogledd Iwerddon yn Nantporth neithiwr. Fel ar y Traeth dwy flynedd yn ôl, cefnogwyd yr achlysur yn ardderchog gan ddilynwyr pêl-droed yn y gogledd a hyn yn codi cwestiwn pendant i'r Gymdeithas Bêl-droed. Pryd gaiff gefnogwyr y gogledd ddangos eu cefnogaeth o'r brif dîm yn chwarae yn Wrecsam?

The three Academy teams, U12, U14 and U16, will be in action next Sunday when the Connah's Quay Academy visits the Traeth. The games will kick off at 11am. These will be the final matches before WPL Academy Football takes a winter break.
Congratulations to Wales U16s and their head coach Osian Roberts on their stunning 4-0 win over Northern Ireland at Nantporth last night. The public in north Wales, as at the Traeth two years ago, again showed excellent support for the event which asks a question of the FAW. When are supporters in the north going to have the opportunity to show their support for the senior team playing at Wrexham?
---
21/11/13
Rhagolwg: v Bwcle / Preview: v Buckley Town

Wedi tair gêm yn olynol oddi cartref bydd Port yn ôl ar y Traeth pnawn Sadwrn ac yn croesawu Bwcle. Cychwynnodd y gyfres o gemau oddi cartref yn addawol gyda buddugoliaeth yn Llanrhaeadr a gwella'n sylweddol wedyn wrth guro Caernarfon yng Nghwpan Cymru. Ond â ni'n disgwyl i'r canlyniad hwnnw greu momentwm i fyny'r tabl dyma'r perfformiad yn Rhaeadr yn dod a ni nol i'r ddaear yn glep. Anghysondeb fi ein gelyn pennaf y tymor hwn ond rhaid rhoi'r canlyniad yna tu cefn inni a bwrw mlaen unwaith eto.
Bu Bwcle drwy gyfnod digon ansefydlog y tymor hwn, yn colli rheolwr uchel ei barch wrth i Gareth Thomas ymuno â Fflint gyda nifer o chwaraewyr yn ei ddilyn. Ond bellach mae Thomas yn ôl gan greu newid pellach i'r garfan. Mae nifer o chwaraewyr wedi dilyn Howard Tweats allan drwy'r drws ag eraill yn dychwelyd o Fflint gyda Thomas. Mae'n deg dweud na chafodd Bwcle y cychwyn gorau i'r tymor efo Tweats a nhw ydy'r unig glwb heb ennill gêm y tymor hwn. Gobeithio nad pnawn Sadwrn fydd pethau'n newid! Nhw ydy pencampwyr y gemau gyfartal gyda saith o'u gemau yn gorffen felly. Ond byddant yn dod i'r Traeth ar gefn colli o 5-0 yn erbyn Caernarfon.
Ers i Port ail ymuno â'r HGA pedwar tymor yn ôl collwyd pump o'u chwe gêm yn erbyn Bwcle. Y clwb o Sir Fflint sydd hefyd wedi ennill ar eu tri ymweliad diwethaf â'r Traeth gyda'r sgoriau: 4-2, 6-2, 4-1. Hwyr glas am newid ddwedwn i.

Following three consecutive away fixtures Port are back at the Traeth on Saturday for the visit of Buckley Town. This series of away fixture started promisingly with a win at Llanrhaeadr and got considerably better with the Welsh Cup win over Caernarfon. Then just as we were expecting that result to mark an upward surge in our fortunes we came down to earth with a bump at Rhayader. Inconsistency has been our enemy this season but we must now put that defeat behind us and go again.
Buckley have gone through a period of instability this season losing their well regarded manager Gareth Thomas in pre-season with a clutch of players following him to Flint. But now Thomas is back at Globe Way and this has produced in its wake a considerable change of playing personnel. Some of former manager Howard Tweats' players have left to be replaced by others returning with Thomas from Flint. It is fair to say that Buckley did not had the best of starts under Tweats and are the only club in the HGA without a win to their names, let's hope they don't start on Saturday. They are the draw specialists of the league having drawn seven of their games so far this season. All this could now change under Gareth Thomas but they come to the Traeth on the back of a 5-0 defeat against Caernarfon.
The Flintshire club have held something of a jinx over Port since our return to the HGA four seasons ago. We have lost five of the last six league games between the two clubs. Also Buckley have been winners on their last three visits to the Traeth the scores: 4-2, 6-2, 4-1. Time for a change don't you think?
---
19/11/13
Papirnyk arall! / Another Papirnyk!
Bydd Cymru yn chwarae Gogledd Iwerddon mewn gêm rhyngwladol Dan-16 yn Nantporth, Bangor nos Iau nesaf, 21 Tachwedd gyda'r gic gyntaf am 7.35pm. Mae CPD Porthmadog yn llongyfarch James Papirnyk ar ei ddewis yn y garfan o ugain o chwaraewyr a gyhoeddwyd gan Osian Roberts ar gyfer nos Iau. Disgybl yn Ysgol Ardudwy Harlech ydy James ac yn datblygu ei bêl-droed yn Academi Wrecsam. Dymunwn yn dda iddo.

Wales will play Northern Ireland in an U16 Victory Shield International at Nantporth, Bangor on Thursday, 21 November with a 7.35pm kick off. Porthmadog FC would like to congratulate James Papirnyk who has been named in the squad of twenty young players named by Osian Roberts for Thursday's game. James is a pupil at Ysgol Ardudwy, Harlech and plays his football at the Wrexham FC Academy. We wish him well.
---
14/11/13
Chwaraewr newydd / New Signing
Mae Gareth Parry wedi ychwanegu Dilan Lomas, chwaraewr canol cae, i'w garfan. Meddai Gareth Parry, "Mae'n hogyn tal a chryf ac yn ogystal a chwarae yng nghanol cae mae hefyd yn gyfforddus yn y cefn a felly yn rhoi cyfar i Rhys a Josh yng nghanol yr amddiffyn."
Mae Dilan wedi bod yn chwarae i'r un tîm prifysgol yn Mangor a Josh Standiki chwaraewr sydd wedi creu argraff mewn dwy gêm ardderchog i'r clwb.
Mae newyddion hefyd am Gareth Jones Evans sydd yn dod yn ôl o anaf tymor hir. Bydd Gareth yn treulio tair wythnos gyda chlwb Nefyn er mwyn ceisio adfer ei ffitrwydd a chael amser ar y cae. Ychwanegodd Gareth Parry, "Roedd angen gwneud hyn gan nad oes gennym ail dîm ac roedd dod ymlaen fel eilydd yn gwneud dim iddo. " Edrychwn ymlaen i groesawu Gareth yn ôl yn ffit ac yn barod i chwarae.

Gareth Parry has made an addition to his squad with the signing of Dilan Lomas who has been playing in the same University team as another recent signing, Josh Standiki, an acquisition who already has two impressive appearances under his belt. Gareth says of Dilan, "He is a tall, strong midfielder who is also comfortable at the back. This means he can also provide some badly needed cover for Rhys and Josh in central defence."
Other player news involves long term injury Gareth Jones Evans who will spend a three week loan move to Nefyn with a view to gaining some much needed game time in order to regain fitness. Gareth Parry adds, "This was necessary as we have no reserve team and coming on as a sub has not really done anything for him." We look forward to welcoming Gareth back to the squad fit and ready for action.
---
14/11/13
Rhagolwg / Preview: v Rhaeadr

Wedi iwfforia Cwpan Cymru awn yn ôl at fara menyn y gynghrair yn Rhaeadr. Hon ydy taith hwyaf y tymor. Bydd y fuddugoliaeth dros Caernarfon yn dipyn o hwb i'r tîm ac yn profi dau beth; yn gyntaf fod gennym y math o bêl-droed i greu cyfleoedd a churo timau ac yr un mor bwysig, pan fod pethau'n mynd o'u le fod gennym y penderfyniad i frwydro ac ennill. Pwynt arall pwysig i brofi ydy fod gennym y cysondeb i frwydro'r ffordd i fyny'r tabl.
Anghyson ydy Rhaeadr hefyd –yn curo Caersws a wedyn pedwar diwrnod yn ddiweddarach, yn colli 5-1 i Llanrhaeadr! Gemau cyfartal yn erbyn Caergybi ,Penrhyncoch a Bwcle (4-4) gafodd y clwb o'r canolbarth yn eu gemau diweddaraf. Y tymor diwethaf ar y Weirglodd, Rhaeadr enillodd o 2-0, diolch i goliau Jordan Cooper a Lance Jones.
Yn ystod rhai o'r gemau nesaf bydd Port heb Ceri James a hefyd Danny Bell, oherwydd gwaharddiadau. "Felly, meddai Gareth Parry, bydd angen i rhywun sydd heb chwarae llawer ddod i fewn a cadw'r un safon." Ond newydd da fydd John Owen ar gael ddydd Sadwrn ar ôl cwblhau ei drosglwyddiad.

After the euphoria of the Welsh Cup its back to the nitty gritty of the league on Saturday and the season's longest journey to Rhayader. The win at Caernarfon must give the team a big boost as it proved two things: firstly we have the quality of football to create chances and beat teams and equally important, when the chips are down, we can battle our way to victory. The other important point to prove is that we have the consistency needed to push our way up the table.
Rhayader have also been troubled by inconsistency –beating Caersws and then four days later losing 5-1 at home to Llanrhaeadr! The mid-Wales club have drawn their last three games against Holyhead, Penrhyncoch and Buckley -a game which ended 4-4. In last season's game between the two clubs at the Weirglodd, Rhayader won with goals from Jordan Cooper and Lance Jones.
Suspension means that in coming games Port will be without Ceri James and Danny Bell. "So we will have to call on a player who lacks match practice to maintain the same standard," commented Gareth Parry. The good news is that John Owen, after joining from Bangor, is now available.
---
12/11/13
Mwy am ein gwrthwynebwyr Cwpan / More on our next Cup opponents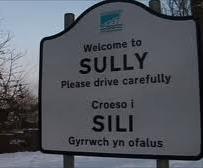 Lleolir clwb Sully Sports ym mhentre tlws Sili ar arfordir Môr Hafren, rhwng trefi Penarth a'r Barri a 7 milltir o Gaerdydd. Perthyn y clwb i'r 'South Wales Senior League'. Nhw enillodd pencampwriaeth y gynghrair yn 2011/12 a 2012/13 a hefyd 'Tlws Y Gymdeithas Bêl-droed' yn 2011/12. Enillwyd y 'Tlws' drwy guro Hotspyrs Caergybi o 2-1 yn Aberystwyth, canlyniad a synnodd llawer o ddilynwyr yn y gogledd.
Dechreuodd ei rhediad yn y Gwpan eleni yn ôl ym mis Awst yn y Rownd Gymhwyso Gyntaf ac maent felly wedi ennill pedair gêm i gyrraedd y drydedd rownd. Dyma'r daith cyn belled:
17 Awst: Dafen 1 Sully Sports 8
14 Medi: Penygraig 2 Sully Sports 4
13 Hydref: Sully Sports 3 AFC Llwydcoed 1
9 Tachwedd: Ton Pentre 0 Sully Sports 1
Roedd y fuddugoliaeth yn yr Ail Rownd dros Ton Pentre, clwb o Adran 1 Cynghrair Cymru (y De) ac yn gyn aelodau o Uwch Gynghrair Cymru, yn dipyn o bluen yn eu het. Hefyd roedd AFC Llwydcoed, a gurwyd yn y Rownd Gyntaf, yn glwb sy'n uwch yn y pyramid ond mae'r clwb o Fro Morgannwg wedi ennill dipyn o enw am eu gallu i achosi sioc. Yn amlwg nid yn dîm i'w cymryd yn ysgafn.
Roedd yna glwb cynt yn y pentre o'r enw Sully a enillodd bencampwriaeth Adran 1 Cynghrair Cymru (y De) yn 1984 a 1986 ond unwyd y clwb hwnnw â AFC Caerdydd yn 1990 i ffurfio Inter Caerdydd, clwb a chwaraeodd yn Uwch Gynghrair Cymru am nifer o flynyddoedd.
Atgoffir cwmnïau neu gefnogwyr fod yna gyfle i noddi'r gêm a'r peli ar gyfer y gêm hon. Os oes gennych chi ddiddordeb, cysylltwch â Rheolwr Marchnata'r clwb Dylan Rees ar 07900512345 neu drwy e-bost i rees48wesla@gmail.com.

Sully Sports FC is based in the picturesque village of Sully beside the Bristol Channel and lies midway between the towns of Penarth and Barry, 7 miles south east of Cardiff. The football club is affiliated to the South Wales Senior League. In 2011/12 and 2012-13 the club were league champions and winners of the FAW Trophy in 2011/12. The FAW Trophy success was achieved in a final at Aberystwyth against Holyhead Hotspur, a game they won by 2-1 and surprised many north Wales followers.
Their current cup run started back on the 17 August in Qualifying Round 1 which means they have had to win four cup ties to reach Round 3. This is how they got there:
17 August: Dafen 1 Sully Sports 8
14 Sept: Penygraig 2 Sully Sports 4
13 Oct: Sully Sports 3 AFC Llwydcoed 1
9 Nov: Ton Pentre 0 Sully Sports 1
Their 2nd Round triumph over Welsh League Division One and former Welsh Premier League club, Ton Pentre, was a considerable feather in their caps. AFC Llwydcoed, their opponents in Round One, are also higher up the pyramid but the Vale of Glamorgan club are earning themselves a considerable reputation for causing upsets. Obviously they are not a team to be taken lightly.
There was a previous club based in the village, named Sully FC, who won the title of the top Division of the Welsh League in 1984 and 1986 but this club was merged with AFC Cardiff in 1990 to form Inter Cardiff who will be remembered as a WPL club.
A reminder to companies and supporters that there is an opportunity to be match or match ball sponsors for this tie. If you're interested, contact the club's Marketing Manager Dylan Rees on 07900512345 or via e-mail to rees48wesla@gmail.com.
---
12/11/13
Newyddion Academi / Academy News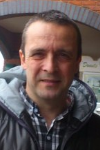 Er mae colli oedd hanes y timau Dan12 a Dan14 yn Llandudno bore Sul ar i fyny mae pethau yn yr Academi. Meddai Eddie Blackburn,
"Mae gennym hyfforddwyr da iawn i bob grwp oed Dan12, Dan14 a Dan16 ac hyd yma mae'r presenoldeb yn yr ymarferion wedi bod yn dda. Mae dau o'n hyfforddwyr Neil Roberts a Martin Jones wedi cwblhau eu cyrsiau Tystysgrifau 'C' yn llwyddiannus ac mae Iwan Arwel Jones, sydd wedi ymuno o Fangor, wedi cychwyn cwrs gan obeithio cwblhau erbyn mis Mawrth.
"Yn ariannol mae yna broblemau ond yn ffodus cafwyd nawdd o £350 o Barc Gwyliau Greenacres, Morfa Bychan ar gyfer crysau. Diolchwn i'r rheolwr Mr. Dave Evans am sicrhau'r cyfraniad hael hwn, un a fydd yn sicrhau fod y chwaraewyr ifanc yn edrych yn dda ar y cae.
"Bydd angen pyst gôl er mwyn i'r hogiau Dan12 ddefnyddio'r cae ymarfer ar gyfer gemau a byddwn yn edrych am nawdd i gefnogi hyn. Diolch hefyd i fwrdd clwb Port sydd wedi addo helpu gymaint a phosib."

The U12 and U14s suffered defeats at Llandudno on Sunday but Academy Administrator Eddie Blackburn is very upbeat about the future of the Academy,
"We have three very good coaches in position for the U12s, U14s and U16s, he says, and so far attendance at early training sessions has been good. Two of our coaches, Neil Roberts and Martin Jones successfully completed their FAW 'C' Licence course last year and our new recruit from Bangor Iwan Arwel Jones has started his 'C' Licence course and hopes to complete successfully next March.
"On the financial front, whilst still in dire straits overall, we have been very fortunate in securing £350.00 in shirt sponsorship from Greenacres Holiday Park in Morfa Bychan. We are very grateful to Mr. Dave Evans, the manager at Greenacres, whose very generous donation will ensure that Porthmadog Academy can continue to turn out in smart kit for games.
"We are looking to purchase goalposts for the U12s to use for games on the training pitch and again we will be looking for sponsorship to purchase these. The Football Club has also pledged to help wherever possible for which again we are very grateful."
---
11/11/13
Sully Sports nesaf / It's Sully Sports next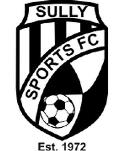 Yn y 3edd rownd o Gwpan Cymru bydd Port yn chwarae Sully Sports ar y Traeth. Daeth yr enwau o'r het pnawn yma ym Mhencadlys y Gymdeithas Bêl-droed ym Mae Caerdydd. Mae Sully Sports yn chwarae yn y South Wales Senior League. Nhw greodd y sioc fwyaf yn Rownd 2 yn y de drwy guro Ton Pentre. Bydd y gemau yn y drydedd rownd yn cael eu chwarae ar benwythnos 6/7 Rhagfyr.
Mae cyfle i gwmnïau neu gefnogwyr noddi'r gêm a'r peli ar gyfer gêm hon. Os oes gennych chi ddiddordeb, cysylltwch â Rheolwr Marchnata'r clwb Dylan Rees ar 07900512345 neu drwy e-bost i rees48wesla@gmail.com.

In the 3rd Round of the Welsh Cup Porthmadog's opponents will be Sully Sports. The draw was made this afternoon at FAW Headquarters in Cardiff Bay. Sully Sports play in the South Wales Senior League. They created a major shock in South Wales by beating Ton Pentre in the second round. The matches in the third round will be played on the weekend of 6/7 December.
There's an opportunity for companies or supporters to be match or match ball sponsors for this tie. If you're interested , contact the club's Marketing Manager Dylan Rees on 07900512345 or via e-mail to rees48wesla@gmail.com.
---
09/11/13
Leon yn taro Deg / Leon strikes Ten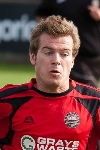 Wrth iddo sgorio gôl gyntaf Port ar yr Oval yn y fuddugoliaeth yng Nghwpan Cymru, cyrhaeddodd Leon Newell ffigyrau dwbl am y tymor. Mae wedi sgorio ei 10 gôl mewn 14 (+2) o gemau, ystadegau sy'n newid trawiadol o'r 3 gôl mewn 22 (+2) o gemau llynedd.
Rhaid cofio fod cyn chwaraewr ifanc clwb Birmingham a Chymru Dan-18 wedi chwarae dipyn ar yr asgell y tymor diwethaf, ond eleni mae'n flaenwr canol. Mae partneriaeth arbennig yn datblygu rhyngddo a Carl Owen, ac mae'n elwa llawer o allu Carl i ddal y bêl i fyny. Hyd yma cyfrannodd y bartneriaeth hon 17 o goliau i gyfanswm Port o 30 o goliau y tymor hwn.

Leon Newell reached double figures for the season, when he scored Porthmadog's first goal in the Welsh Cup victory at the Oval. His 10 goals for the season so far have been scored in 14 (+2) starts, statistics which are in stark contrast to last season's 3 goals in 22 (+2) starts.
Last season the former Birmingham City youngster and Wales U18 international was often playing in a wider role but this season he has been up front. An excellent partnership is being developed with Carl Owen whose ability to hold the ball up is contributing to Leon's new found threat in the box. The partnership between the two has so far produced an excellent return of 17 goals out of the club's total of 30 goals in all matches this season.
---
08/11/13
Newyddion Academi / Academy News
Bydd y tri tîm Academi Dan-12, Dan-14 a Dan-16 oddi cartref bore Sul nesaf, yn Maesdu, Llandudno gyda'r gic gyntaf am 11o'r gloch.
Newyddion da hefyd fod y cae ymarfer bellach wedi'i baratoi ar gyfer gemau Dan-11 a Dan-12. Mae angen diolch yn fawr iawn i ysgrifennydd y clwb, Gerallt Owen, ac i Gary Price, sy'n rhiant i aelod o'r garfan Dan-16. Ddydd Mercher cyrhaeddodd y pyst gôl newydd.
Meddai Eddie Blackburn ar ran yr Academi , "Bore Iau am 9.30 cychwynnwyd ar y gwaith o gysylltu'r goliau a marcio'r cae. Roedd y gwaith yn gymhleth ac angen amynedd gan fod rhaid cychwyn o ddim byd, heb unrhyw gymorth blaenorol a hefyd roedd rhaid dilyn criteria'r Gymdeithas Bêl-droed. Mae ein dyled yn fawr am arbenigedd Gary heb sôn am ei amynedd! Roedd Gerallt yn cynorthwyo drwy'r dydd gan hefyd rhoi'r goliau at eu gilydd. Gobeithiwn ddefnyddio'r cae ar nos Wener, 15 Tachwedd a chroesawu Bangor ar gyfer gemau cyfeillgar Dan-10 a Dan-11. Diolchiadau fil hogiau!!!"

The three Academy teams U12, U14 and U16 will be inaction next Sunday morning at Maesdu, Llandudno. Games will kick off at 11am.
Good news also that the training pitch has now been prepared for use for U11 and U12 fixtures. A big thank you is in order to club secretary Gerallt Owen and to a parent of an U16s squad member, Gary Price. Suitable goals were purchased and arrived on Wednesday.
Eddie Blackburn, speaking on behalf of the Academy, explained "On Thursday Gerallt and Gary came down to the ground at 9.30 am to assemble these goals and mark out a pitch. The marking of the pitch in particular was a painstaking and complex job as it had to be done from scratch with no guidelines to follow, and to specific criteria set out by the FAW. Therefore we owe a very big debt of gratitude to Gary for the expertise and patience (not to mention hard graft). Gerallt was with him all day and also assembled the goal posts. Home games are planned for Friday 15 November when we hope to host Bangor City in friendly games at U10 and U11.So thanks fellas, we owe you big time!!!"
---
06/11/13
Rhagolwg: Cwpan Cymru / Preview: Welsh Cup

Bydd Port a Chaernarfon yn cyfarfod ar yr Oval nos Wener nesaf, 8 Tachwedd. Dyma ichi gêm gwpan sydd hefyd yn ddarbi lleol y rysáit perffaith ar gyfer 'Gêm y Rownd' yn ail rownd Cwpan Cymru.
Y tîm cartref, ar ôl eu buddugoliaeth o 5-2 ar y Traeth, fydd y ffefrynnau clir i sicrhau eu lle yn y drydedd rownd. Mae eu record ar yr Oval yn arbennig, yn colli ond unwaith a hynny yn erbyn Derwyddon Cefn o 1-0. Hefyd mae ganddynt record sgorio dda gyda 32 o goliau yn eu wyth gêm cartref. Ar wahân i'r un golled arall yn Rhydymwyn, dangosodd y Cofis y penderfyniad i sicrhau canlyniadau pan nad ydynt ar eu gorau. Roedd nifer o gyn chwaraewyr Port yn nhîm y Cofis ar y Traeth ac yn chwarae rhan bwysig yn y fuddugoliaeth ond y chwaraewr allweddol ar y noson oedd Jordan Barrow gyda'i ddwy gôl gynnar. Hefyd nos Wener bydd Lee McCardle, ffefryn y cefnogwyr, yng ngharfan Caernarfon.
Er yn chwarae pêl-droed da am gyfnodau ym mhob gêm nid yw Port wedi llwyddo i gael yr un cysondeb a'u gwrthwynebwyr. Ond mae gan gemau cwpan a gemau darbi eu momentwm eu hunain ac mae gobaith Port dibynnu ar eu gallu i fod ar eu gorau ar y noson. Bydd angen perfformiad tîm cyfan ar Port gan obeithio bydd Leon Newell yn cadw i rhwydo. Os cawn berfformiadau cryf gan y chwaraewyr profiadol Carl Owen, Rhys Roberts, Ceri James a chwaraewr y mis Neil Thomas wedyn pwy a wyr.
Edrychwn ymlaen at gêm dda a thorf fawr!

Port and Caernarfon meet at the Oval on Friday evening, 8 November. Here we have a cup-tie which is also a local derby with strong rivalries, the perfect ingredients for a 'Match of the Day' in Round 2 of the Welsh Cup.
The home side, after their 5-2 win at the Traeth earlier in the season, will start firm favourites to secure their place in the Third Round draw. They have an excellent playing record having lost only once at the Oval and that by 1-0 against league leaders Cefn Druids. Equally significant is their goal scoring record at the Oval with 32 goals coming in their 8 home games. Apart from their one other defeat at Rhydymwyn they have been able to grind out results even when they are not playing at their best. The Cofis had a number of former Port players who played a significant part in the win at the Traeth but the match winner on the night proved to be Jordan Barrow with his two early goals. Fans favourite Lee McCardle will b back in the line-up this time too.
Port, despite playing some good football for periods of most games, have lacked the consistency of their opponents. But cup-ties and local derbies have a momentum all of their own and Port's hopes will lie in being able to pull out their best on the night. They will need an all round team performance and look to Leon Newell to continue providing goals. If there are big performances from the more experienced players Carl Owen, Rhys Roberts, Ceri James and player of the month Neil Thomas then who knows ...
Let's hope for a good game and a bumper crowd.
---
05/11/13
Uchafbwyntiau ar Sgorio / Highlights on Sgorio
Mae Sgorio yn cydnabod mai'r gêm yng Nghwpan Cymru ar yr Oval rhwng Port a Chaernarfon fydd gêm y rownd! Bydd eu camerâu yno nos Wener gyda'r uchafbwyntiau yn cael ei dangos ar rhaglen Sgorio ar S4C nos Lun.

Sgorio has recognised that the Welsh Cup tie at the Oval on Friday, between Port and Caernarfon, is the game of the round! Their cameras will be present on Friday evening and highlights will be shown on their Monday evening programme on S4C.
---
04/11/13
Neil ydy Chwaraewr y Mis / Neil is Player of the Month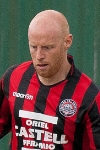 Llongyfarchiadau gwresog i'n capten Neil Thomas sydd wedi'i enwi yn Chwaraewr y Mis Tlysau Charisma ar gyfer Mis Hydref yng Nghynghrair Huws Gray. Neil gafodd fwyaf o bleidleisiau gan ein gwrthwynebwyr yn ystod y mis. Mae Neil wedi bod yn ychwanegiad gwych i'r garfan ac, yn ogystal a bod yn arweinydd ar y cae, mae wedi ychwanegu pedair gôl werthfawr o'i safle fel fel chwaraewr canol cae ymosodol.
Rheolwr y Mis Chwaraeon Teejac ydy Simon Sedgewick o Benycae, clwb sydd wedi synnu llawer y tymor hwn fel y mae Port yn sylweddoli! Arweiniodd Sedgewick y clwb ar eu rhediad diguro yn ystod y mis.

Congratulations are in order to our skipper Neil Thomas who has been named Charisma Trophies, Player of the Month for October in the Huws Gray Alliance. Neil gained most man of the match votes from opposition teams during the month. Neil has been a great acquisition for Porthmadog and in addition to being a great leader on the pitch, playing an attacking midfield role, he has chipped in with four valuable goals.
The Teejac Sports Manager of the Month goes to Simon Sedgewick of Penycae whose club has been one of the surprise packets of the season as Port know to their cost! Sedgewick led Penycae to an unbeaten run of results during the month.
---