01/11/13
Gohirio gemau Academi / Academy Games OFF
Cadarnhawyd fod yr holl gemau Academi, yn erbyn Cei Conna, a drefnwyd ar gyfer 3 Tachwedd wedi eu canslo oherwydd fod dwr yn sefyll ar wyneb y cae yn y Clwb Chwaraeon a rhagolygon y tywydd hefyd yn wael iawn i ardal Porthmadog.

It has been confirmed that all Academy matches against Connah's Quay scheduled for November 3rd are cancelled due to surface water on the Clwb Chwaraeon pitch and the very poor weather forecast for the Porthmadog area leading up to Sunday is very poor.
---
30/10/13
Cychwyn cynnar ddydd Sadwrn / Early kick off Saturday
Os ydych yn bwriadu teithio i Llanrhaeadr-ym-Mochnant ddydd Sadwrn sylwch fod y gic gyntaf am 2 o'r gloch.

Supporters intending to travel to Llanrhaeadr-ym-Mochnant for Saturday's HGA match should note that the game will kick off at 2pm.
---
30/10/13
Rhagolwg / Preview: Llanrhaeadr-ym-Mochnant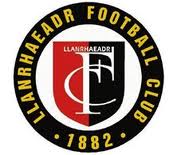 Er fod Llanrhaeadr-ym-Mochnant heb fuddugoliaeth ar eu cae eu hunain hyd yma'r tymor hwn, dim ond ffyliaid fyddai'n eu cymryd yn ysgafn gan fod pob clwb yn y gynghrair hon ym medru rhoi sioc i unrhyw dîm gorhyderus. Daeth y ddwy fuddugoliaeth i Lanrhaeadr mewn gemau oddi cartref, y diweddaraf oedd y fuddugoliaeth o 3-1 yng Nghegidfa, cae lle mae nifer o glybiau wedi cael trafferthion. Mae maint y fuddugoliaeth yn Rhaeadr o 5-1 (yn cynnwys hat-tric gan Iwan Matthews) yn dangos y peryg yn glir.
Llynedd pan enillodd Port o 3-1 yn Llanrhaeadr roedd yn golygu fod Port wedi ymestyn eu rhediad diguro i saith gêm, a dyna'r math o rediad sydd angen rwan i'n codi i fyny'r tabl. Roedd y gêm yn erbyn Rhydymwyn yn tanlinellu'r broblem dactegol a wynebwyd drwy'r tymor. Er ein bod wedi sicrhau digonedd o feddiant – weithiau gymaint a 70% - eto mae'n dal yn bosib inni golli gêm o 4-1 wedi i'n gwrthwynebwyr greu gwrth ymosodiadau sydyn. Cael hyd i ateb ydy'r sialens i hyfforddwyr, a hynny hefyd ar y lefel uchaf o'r gêm lle mae rhai timau Uwch Gynghrair Lloegr yn mynd oddi cartref gan anelu am un pwynt a chwarae pedwar yn y cefn, chwech yng nghanol cae a neb yn y blaen! Gweddïo wedyn am ychydig o lwc, sgorio gôl, a mynd adref a 3 phwynt.
Er hyn i gyd roedd yn dda darllen yn 'View from the Bench' fod Gareth Parry "... ddim yn mynd i osod y tîm i chwarae pêl-droed uniongyrchol –er ei fod yn gweithio i rai clybiau. Nid dyna'r ffordd inni ddatblygu o fod yn dîm da efo potensial i fod yn un gall rhoi sialens o ddifri am y teitl."
Cyn cloi'r nodiadau yma edrychwch ar sylwadau hwyliog rheolwr Llanrhaeadr, Mario Iquinta, yn y fersiwn Saesneg –na'i ddim eu cyfieithu!

Llanrhaeadr-ym- Mochnant are without a win at home this season but to underestimate them would be very foolish as from top to bottom in this league, clubs are quite capable of putting on a strong performance and can burst the bubble of the complacent. The mid-Wales club's two wins have come on the road, the latest being a more than creditable 3-1 win at Guilsfield, a place where many have come unstuck. The 5-1 margin of their win at Rhayader, including a hat-trick by Iwan Matthews, is another reminder of what they can achieve on their day.
Last season's Port victory by 3-1 at Llanrhaeadr stretched an unbeaten run to 7 games and a similar run is now needed to lift us up the table. Our last game at home to Rhydymwyn highlighted the kind of tactical problem we have faced all season. Though, as in most games, we enjoyed the lion's share of the possession - up to 70%- we can finish up on the wrong end of a 4-1 scoreline having been hit on the break. Solving this conundrum is the challenge for coaches at all levels as it happens at the highest level of the game where English Premier League teams come for one point playing four at the back six in midfield and no striker and hope a lucky break gives them all three points!
Nevertheless it was good to read in the 'View from the Bench' that Gareth Parry, despite some setbacks, "... will not set up teams to play direct football –though successful for some sides- as this is (not) the way we will develop from being a good side with potential, to a side with that will be considered as serious title contenders."
Let our opponents' manager, Mario Iquinta, close this preview: "I think most of you have been to our very own the theatre of village dreams but for those who haven't, I know the pitch is too small, there's nowhere to park, the tea's too cold or too hot the changing rooms aren't like the ones at the San Siro, the only thing you are sure of receiving is a warm welcome and for those teams who don't leave with all three points don't be too upset we probably didn't mean it."
As usual all at Port look forward to the visit!
---
28/10/13
Oedd Neil yn cam-sefyll? / Was Neil off-side?
Mae'r llun hwn a gymerwyd o'r fideo a wnaeth Gruffydd John o'r gêm bnawn Sadwrn (cliciwch ar y llun i'w wneud yn fwy) yn dangos yr hyn roedd nifer ohonoch yn gwybod yn barod, sef nad oedd Neil Thomas yn cam-sefyll pan gododd cynorthwywr y dyfarnwr ei luman i rwystro cyfle da i gipio gôl yn fuan yn yr hanner cyntaf a fyddai wedi gallu troi'r canlyniad siomedig ar ei ben. Er nad yw'r llun yn dangos yn glir a oedd Craig Papirnyk a Siôn Kyle yn cam-sefyll ei peidio, nid oeddynt yn amharu ar y chwarae, ac felly'n amherthnasol i'r penderfyniad.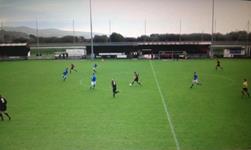 This picture taken from the video Gruffudd John shot of the match on Saturday (click on picture to enlarge) shows what many of you already knew, that Neil Thomas was not off side when the referee's assistant raised his flag to deny Port a good scoring opportunity early in the opening half that could have turned the disappointing result on its head. Although the picture doesn't show clearly whether or not Craig Papirnyk and Siôn Kyle were off side, they weren't interfering with play, and therefore irrelevant to any consideration.
---
27/10/13
Sgwrsio gyda Gareth / Talking to Gareth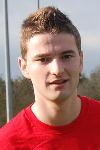 Mae Gareth Parry wedi ychwanegu dau chwaraewr i'r garfan. Bydd John Owen yn dychwelyd ond, am ei fod yn tynnu allan o'i gytundeb gyda Bangor, ni fydd yn gymwys i chwarae tan 12 Tachwedd. Chwaraeodd 10 (+1) o gemau gan sgorio 4 gôl yn ystod y cyfnod ar fenthyg o Fangor llynedd. Meddai Gareth Parry "Bydd John yn ychwanegiad pwysig, ac yn cynnig bygythiad ychwanegol yn y bocs. Bydd hyn yn bwysig gan fod ein record o greu cyfleoedd sgorio yn uchel ond yn methu troi digon ohonynt yn goliau."
Un arall sy'n ymuno fydd Josh Standiki amddiffynnwr canol tal 6tr. 3m sydd yn fyfyriwr Gwyddor Chwaraeon ym Mhrifysgol Bangor. Mae Josh yn dod o Fanceinion ac yn ei ail flwyddyn yn y brifysgol. Methodd llawer o'r tymor pêl-droed diwethaf wedi iddo dorri ei goes. "Bydd yn rhoi presenoldeb yn y cefn inni gan rhoi fwy o daldra i'r tîm," meddai Gareth Parry "ac mae'n hogyn cryf a ffit iawn ac yn bêl-droediwr talentog. Bydd Josh ar gael yn Llanrhaeadr pnawn Sadwrn nesaf."
Yn dilyn gêm ddydd Sadwrn esboniodd Gareth ei resymau am y newidiadau yn y tîm yn erbyn Rhydymwyn. "Rhaid rhoi cyfle i chwaraewyr sydd wedi bod yn aros yn amyneddgar ar y fainc a dyna'r unig ffordd i gadw carfan ac yr unig gyfle imi fedru eu gweld a'u hasesu mewn sefyllfa gêm. Hefyd mae'n rhaid rhoi cyfle i Gareth Jones Evans a Paul Lewis -dau chwaraewr talentog iawn- i adeiladu eu ffitrwydd llawn. Dyma'r math o broblem sy'n codi gan nad oes gennym ail dîm. Efo Paul hefyd roedd yn gyfle i'w ddefnyddio yn safle'r cefnwr chwith gan na fydd Josh Banks ar gael ar gyfer y gêm gwpan yng Nghaernarfon. Roedd rhaid gofalu hefyd am chwaraewr allweddol fel Carl gan ei fod yn dioddef efo'i gefn ac yn methu chwarae tair gêm mewn wythnos. Rhaid imi bob amser rhoi blaenoriaeth i'r gemau cynghrair a hefyd y gêm Gwpan Cymru."

Gareth Parry has made two additions to his squad. John Owen returns to the club from Bangor and this time he is making a permanent move having made 10 (+1) appearances and scoring 4 goals last season. But he will not be available to play until 12 November due to regulations regarding the cancellation of contracts. Added Gareth "John is an important addition and will offer more goal threat as we have not been converting a high enough percentage of the goal chances we have been creating."
Another signing is the tall 6' 3" central defender Josh Standiki, a Sports Science student at Bangor University. Josh comes from Manchester and is a second year student. He missed much of last season after fracturing his leg. "He will be a presence at the back in a side which has lacked height," said Gareth Parry, "he is a strong boy and fit as a fiddle as well as being a good footballer. He will be available at Llanrhaeadr next Saturday."
Following Saturday's game Gareth explained his reasons for the changes in Saturday's line-up. "Players who have been waiting patiently on the bench must be given their opportunity. It is the only way to maintain a squad and the only chance I have to assess players in a match situation. I needed to give Gareth Jones Evans and Paul Lewis –two talented players- an opportunity to build match fitness. This type of problem arises due to the lack of a reserve team. We also needed to try Paul out in the left back position as Josh Banks will not be available for the cup tie against Caernarfon. Carl has a back problem which means we cannot risk a key player for three games in a week. I must give priority to league games and the also the Welsh Cup tie."
---
24/10/13
Rhagolwg: Cwpan Huws Gray / Preview: Huws Gray Cup
Pnawn Sadwrn fydd Rhydymwyn yn ymweld â'r Traeth am yr ail waith y tymor hwn. Diwrnod cyntaf y tymor oedd y tro diwethaf ac ar bnawn gwlyb a gwyntog yr ymwelwyr oedd yn fuddugol. Roedd un gôl yn ddigon i roi'r tri phwynt, gyda George Baxter yn cipio pas i'r golwr a sgorio'n hawdd. Sylw nifer o gefnogwyr oedd nad Port fyddai'r unig glwb i gael eu dal allan gan Rhyd y tymor hwn. A dyna ddigwyddodd wrth iddynt ennill 3-1 yng Nghaergybi ac ail adrodd y llwyddiant yn curo Caernarfon o 1-0. Yn ystod yr wythnos profwyd unwaith eto eu gallu i greu syndod wrth sgorio wyth yn erbyn Llanrhaeadr a pump chwaraewr gwahanol yn sgorio. Rhwydwyd pum gwaith yn ystod deg munud ola'r gêm! Wedyn yng nghanol wythnos ychwanegwyd 4 gôl yn erbyn Bwcle i ddod a'r cyfanswm yn 12 mewn dwy gêm gyda Connor Kendrick yn canfod y rhwyd 5 gwaith yn y ddwy gêm. Ar y funud mae Rhyd dau safle ac un pwynt yn uwch na Port yn y tabl.
Ond gêm gwpan fydd hon. Nid Cwpan y Gynghrair ydy hoff gystadleuaeth pob cefnogwr ac i lawer rheolwr yn dipyn o niwsans, gan fynd a'r sylw wrth faterion pwysig y gynghrair. Ond erbyn Mawrth neu Ebrill a'r gobeithion am fod ymysg ceffylau blaen y gynghrair wedi pylu rhywfaint, bydd y gystadleuaeth hon yn creu diddordeb pan fydd gemau cynghrair wedi colli dipyn o'u sglein. Chwaraeodd Port yn ffeinal y gystadleuaeth hon yn 2010/11 gan golli i Gegidfa. I ganfod buddugoliaeth rhaid edrych yn ôl i dymor ardderchog 2002/03 pan enillwyd y gynghrair a dwy gystadleuaeth gwpan.

On Saturday Rhydymwyn will make their second visit of the season to the Traeth. Their last visit on the opening day of the season brings bad memories of a home defeat on a wet and windy August Saturday. One goal was enough on that occasion to win all three points with George Baxter intercepting a back pass for a simple tap in. Many supporters commented on the day that Port would not be the only team to be caught out by Rhydymwyn this season. That has indeed proved to be the case as they recorded a 3-1 win on the road at Holyhead and repeated their success the following week with a 1-0 victory at home to Caernarfon. Again they proved their ability to produce amazing results with an 8-3 win at Llanrhaeadr with five different scorers and scoring five goals in the last ten minutes!!They continued this run of form in midweek adding a further four goals to make it 12 in two games with Connor Kendrick netting five times in the two games. In the league table they currently are one point and two places above Port.
But this time it's Round One of the League Cup. Now the League Cup is not everyone's favourite competition and viewed by many managers as something of an unwanted diversion from important League fixtures. However come next March/April and the table topping ambitions of many have fallen by the wayside then suddenly the League Cup can lift the gloom of otherwise routine dead matches. Port reached the final of this competition in 2010/11 before losing to Guilsfield but we need to look back to 2002/03 and the treble season for a Cup winning season.
---
21/10/13
Rhagolwg nos Fercher / Wednesday Preview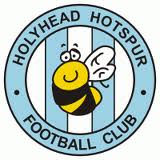 Bydd Port yn teithio i Gaergybi nos Fercher nesaf, 23 Hydref i chwarae gêm gynghrair sy'n cychwyn am 7.30pm. Rheolwr yr Hotspyrs ydy hen gyfaill i Port sef y cyn chwaraewr ac is-reolwr Campbell Harrison. Ar ein ymweliad diwethaf â'r Ynys colli o 1-0 oedd yr hanes gyda'r gôl o'r smotyn yn un braidd yn amheus.
Nid lle hawdd i dîm ydy'r Stadiwm Newydd ac mae Caergybi yn anodd eu curo ar eu tomen eu hunain. Y Sadwrn diwethaf, cyfartal oedd hi rhyngddynt a Rhaeadr tra roedd Port yn colli o 4-3 i Gonwy a hynny mewn amgylchiadau rhyfeddol. Pan groesawyd Conwy i'r Ynys sicrhaodd Caergybi gêm gyfartal 2-2. Un peth sy'n gyffredin i Port a Chaergybi ydy eu bod ill dau wedi colli gartref yn erbyn Rhydymwyn.
Roedd Sadwrn diwethaf yn eithriadol o siomedig i bawb –y tri phwynt yn edrych yn saff ac yn chwarae pêl-droed arbennig a wedyn ildio tair gôl mewn 10 munud. Ond rhaid cymryd y pethau cadarnhaol –ac roedd yn digon o rheini- a wedyn neidio yn ôl i'r cyfrwy.

Port will travel to Holyhead next Wednesday, 23 October for a league game which kicks off at 7.30pm. Hotspurs are managed by fan old friend of Port former player and assistant manager Campbell Harrison. On our last visit the Anglesey club gained a 1-0 win courtesy of a controversial penalty.
The New Stadium is never an easy place to go to and Holyhead are a very difficult side to beat on their own ground. Last Saturday they drew at Rhayader while in extraordinary circumstances Port were being beaten 4-3 by Conwy Borough. Hotspurs have also entertained Conwy and gained a creditable 2-2 draw. One thing the two clubs do have in common is that they were both beaten at home by Rhydymwyn.
Last Saturday was certainly disappointing –coasting at 3-1 and playing some outstanding football then yielding three goals in the last ten minutes. We have to take the positives –and there were plenty- and get quickly back in the saddle.
---
21/10/13
Canlyniadau Academi/ Academy results
Teithiodd y timau Dan 14 a Dan 16 i Brestatyn ddoe ac unwaith eto cafwyd canlyniadau da. Cyfartal 3-3 oedd y gêm Dan 14 a roedd y tîm Dan 16 yn fuddugol o 5-0. Cafodd y gêm Dan 12 ei gohirio.

The U14s and U16s travelled to Prestatyn yesterday and achieved further good results. The U14s drew their game 3-3 while the U16s were 5-0 winners. The U12s game was postponed.
---
20/10/13
Cwrs i hyfforddwyr / Course for coaches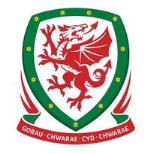 Cynhelir y cwrs isod 'Gofal ac Amddiffyn Plant' yng Nghlwb y Traeth ar nos Fercher, 6 Tachwedd rhwng 6pm a 9pm. Trefni'r y cwrs gan Ymddiriedolaeth Bêl-droed Cymru. Yn ôl trefnydd y cwrs Guy Handscombe mae yna lefydd yn dal yn weddill arno. Cost y cwrs ydy £25.

FAW Welfare & Child Protection – A Guide to Best Practice A three hour workshop to support candidates in developing good practice when working with children and vulnerable adults. The workshop will focus on identifying poor practice and recognising signs, symptoms and forms of abuse and how to react to concerns or disclosures. It will also provide advice on how to identify people and organisations that can help and provide support in such situations. Please note that applicants need to be 16 or over to access this course.

The above course, organised by he Welsh Football Trust, will be held at the Porthmadog F C clubhouse on Wednesday, 6 November 2013 from 6pm to 9pm. According to course organiser Guy Handscombe there are places left on the course. Course Fee: £25
---
20/10/13
Da iawn Meilir / Well done Meilir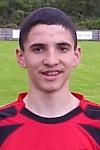 Llongyfarchiadau i un o gyn chwaraewyr Academi Porthmadog sef Meilir Williams ar ei ddewis i garfan Dan-18 Arfordir y Gogledd. Cafwyd gêm gyfartal 2-2 rhwng hogiau'r Arfordir a hogiau'r Gogledd Ddwyrain gyda Meilir hefyd yn sgorio.
Roedd Meilir yn un o sêr tîm Dan-16 llwyddiannus yr Academi llynedd. Y tymor hwn mae Meilir yn chwarae i Blaenau Ffestiniog yn Adran 2 y Welsh Alliance ac yn cael dipyn o hwyl arni. Meilir ydy prif sgoriwr yr Adran gyda 9 o goliau hyd yma.

Our congratulations go to former Porthmadog Academy player, Meilir Williams on his selection as a member of the North Wales Coast U-18's squad who played their North East Wales counterparts last week. The game ended in a 2-2 draw and Meilir scored one of the goals.
Last season Meilir was one of the stars of the highly successful Porthmadog Academy U-16s. This season he is playing for Blaenau Ffestiniog in Division 2 of the Welsh Alliance. He is having a very successful time and tops the Division's goalscorers with 9 goals.
---
18/10/13
Gemau Academi / Academy fixtures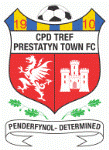 Mae y dair carfan Academi, Dan12, Dan 14 a Dan16, yn teithio i Brestatyn ddydd Sul ar gyfer gemau sy'n cychwyn am 1.30pm (cewch fanylion llawn drwy wasgu 'Academi 'yn y fwydlen ar y chwith).
Roedd yn dda gweld ar y Trydar fod yna gyswllt yn datblygu rhwng y brif garfan a'r Academi gyda 4 o chwaraewyr addawol Dan16 yn ymarfer gyda'r tîm cyntaf yn ystod yr wythnos.

The U12, U14 and U16 Academy squads are due to travel to Prestatyn on Sunday for 1.30pm kick offs (full details can be found by pressing 'Academy' in the Menu on the left).
It was good to read on Twitter of the links being established between the first team squad and the Academy with four promising U16 players training this week with the first team.
---
18/10/13
Sion Kyle yn arwyddo / Sion Kyle signs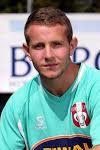 Mae Sion Kyle wedi arwyddo i Port. Gwnaeth Sion enw iddo'i hun dros y flwyddyn ddiwethaf gyda'i ymdrechion i sicrhau gyrfa gyda chlwb proffesiynol. Wedi dilyn cwrs chwaraeon yng Ngholeg Menai gadawodd yr asgellwr ifanc o Benisarwaun gyda'i babell, sach gysgu a stof gampio a theithio i'r Iseldiroedd. Yna cafodd le gyda chlwb Dodrecht yn yr Eerste Divisie, lle bu'n chwarae'r llynedd. Yn yr haf ymunodd a chlwb 3ydd adran Racing Mechelen dros y ffin yng Ngwlad Belg. Croeso i'r Traeth Sion. Bydd yn y garfan at y gêm ddydd Sadwrn yn erbyn Conwy.

Sion Kyle, who made quite a name for himself over the past year with his unusual search for a full time professional career in football, has signed for Porthmadog. The young winger from Penisarwaun left Coleg Menai where he took a sports course and armed with a tent, sleeping bag and camping stove travelled to the Netherlands and was eventually taken on by Eerste Divisie side Dordrecht FC where he played last season. In the Summer he made a move over the border to Belgian third Division club, Racing Mechelen. A warm welcome to Sion, who will be in the squad for Saturday's game at home to Conwy Borough.
---
17/10/13
Caergybi nos Fercher / Holyhead on Wednesday
Bydd Port yn ymweld a Chaergybi nos Fercher nesaf, 23 Hydref am gêm gynghrair. Bydd y gic gyntaf am 7.30pm.

The HGA game between Holyhead and Port will be played next Wednesday, 23 October at Holyhead with a 7.30pm kick off.
---
17/10/13
Oval ar nos Wener / Oval on a Friday

Bydd ail rownd Cwpan Cymru rhwng Caernarfon a Porthmadog yn cael ei chwarae ar nos Wener, 8 Tachwedd ar yr Oval gyda'r gic gyntaf am 7.30pm.
Meddai ysgrifennydd y clwb, Gerallt Owen, "Gall hyn fod o fendith i'r ddau glwb gyda chynnydd yn y dorf a'r arian wedyn yn cael ei rhannu rhwng y ddau. Mae'r Gymdeithas Bêl-droed wedi cytuno i'r newid.
Y tro diwethaf i'r ddau glwb gyfarfod yng Nghwpan Cymru oedd ar 4 Hydref 2008 a'r ddau glwb ar y pryd yn Uwch Gynghrair Cymru. Gêm ail rownd oedd honno hefyd yn cael ei chwarae ar y Traeth gyda Port yn ennill o 5-3. Sgoriodd y cyn Gofi, John Rowley, hatric mewn 17 munud a Marc Lloyd Williams y ddwy arall. Lee Furlong (2) ac Ian Dawes sgoriodd i Gaernarfon.
Cyfarfu'r ddau glwb hefyd ar y Traeth ar 5 Tachwedd 2005 yn 3edd rownd y gwpan. Caernarfon enillodd y tro yma o 3-0 gyda Lee Jones (2) a Jason Sadler yn sgorio.

The Welsh Cup 2nd Round tie between Caernarfon and Porthmadog will be played on the Friday evening, 8 November at the Oval with a 7.30 kick off.
Port secretary Gerallt Owen said, "This will hopefully prove beneficial to both clubs with an increased crowd in attendance and the gate money being split between the two clubs. The FAW have agreed to the switch."
The clubs last met in the Welsh Cup in the 2008/09 season when both clubs were in the WPL. That was also a 2nd Round tie played at the Traeth with Port winning in a high scoring game by 5-3. Former Canary, John Rowley, scored a hatrick in 17 minutes and Marc Lloyd Williams scored the other two goals. Lee Furlong (2) and Ian Dawes scored for Caernarfon.
The two clubs also met at the Traeth, on 5 November, in season 2005/06 when Caernarfon won the 3rd Round tie by 3-0. Lee Jones (2) and Jason Sadler were the scorers.
---
17/10/13
Rhagolwg/Preview: v Conwy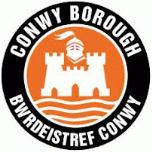 Yn ôl i'r gynghrair ddydd Sadwrn yn dilyn y gêm yng Nghwpan Cymru. Conwy fydd yn ymweld â'r Traeth pnawn Sadwrn (19 Hydref). Mae'r clwb o arfordir y gogledd wedi cychwyn y tymor yn dda ac ar ôl deg gêm yn y trydydd safle yn y tabl. Bydd y gêm hon yn sialens anodd gan fod Conwy heb golli gêm oddi cartref ac ond wedi colli unwaith y tymor hwn. Caersws yn curo o 3-2 ar y Morfa. Maent yn amddiffynnol gadarn ac wedi gadael ond 7 gôl i'w rhwyd. Mae'r rheolwr Chris Herbert wedi dod a chwaraewyr profiadol fel Chris King a Barry Hogan i'r clwb o TNS ac mae gan Levi Mackin a Darren Moss brofiad yng Nghynghrair Lloegr. Y blaenwr Ryan Wignell, a gafodd brofiad o chwarae yng Ngwlad Belg, ydy'r newydd ddyfodiad a greodd fwyaf o argraff hyd yma. Yn cynorthwyo Chris Herbert mae John Keegan, cyn amddiffynnwr Port.
Llynedd ar y Traeth, Conwy enillodd o 2-1 ond roedd angen perfformiad ail hanner arbennig gan ei golwr Terry McCormick i sicrhau'r pwyntiau. Cofiwn y gêm ar y Morfa oherwydd i'r goleuadau fethu ond gyda ond hanner y goleuadau'n gweithio aeth Port ar y blaen ond wedyn Lloyd Ellams yn cwblhau hatric hwyr i rhoi'r tri phwynt i Gonwy.

Following Saturday's Welsh Cup tie we are back to HGA action on Saturday (19 October) when Conwy Borough are the visitors to the Traeth. The north coast club have made a good start to the season and after 10 games are in third place in the table. They will provide a stiff challenge as they remain unbeaten on the road, with their only defeat coming at the Morfa by 3-2 against fellow front runners Caersws. Defensively they are very sound having only conceded 7 goals. Manager Chris Herbert has brought in experience in the shape of former TNS players Chris King and Barry Hogan while Levi Mackin and Darren Moss both have English League experience. Striker Ryan Wignall, who has played in Belgium, is perhaps the newcomer who has made the biggest impact. Assisting Chris Herbert at Conwy is former Port defender John Keegan.
On their last visit to the Traeth Conwy were winners by 2-1 but needed a super second half performance from their keeper, Terry McCormick, to hold on to all three points. The return match at the Morfa will be recalled for a breakdown of the floodlights. It was an unhappy ending for Port who held a goal lead but that dissolved as Lloyd Ellams completed a late hat-trick to give Conwy the double over Port.
---