Noddwyr / Match Sponsors: Grey Slate and Stone
Pnawn Sadwrn byddwn yn croesawu Cegidfa i'r Traeth am y cynta o ddwy gêm olynol yn erbyn y clwb o'r canolbarth. Cododd y sefyllfa anarferol hon am fod y rhestr gemau yn cael ei throi rwan fod yr hanner cynta o'r tymor wedi'i chwblhau. Mae gan Port wrth gwrs gemau a gohiriwyd, eto i'w chwarae.
Gorffenodd Cegidfa yn y 3ydd safle y tymor diwetha', ond gyda nifer o'r tim hwnnw wedi symud ymlaen -gan gynnwys Iwan Lewis(llun) cyn chwaraewr canol cae Port, sydd bellach gyda Aberystwyth- nid yw'r clwb wedi llwyddo hyd yma i ail adrodd y llwyddiant hwnnw. Ond mae canlyniadau diweddar wedi eu symud i un pwynt tu ôl i Port a byddant am godi'r pwyntiau i'w symud i hanner ucha'r tabl.
Yn dilyn cychwyn digon boddhaol i'r tymor mae Port wedi llithro yn ddiweddar gan golli 3 o'u 4 gêm ddiwetha'. Chwaraeoddd anafiadau ac absenoldebau rhan y penwythnos diwetha', felly gobeithio am well lwc y Sadwrn yma.
YMA O HYD -150 mlynedd
C'mon Port!!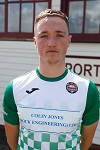 On Saturday we welcome Guilsfield to the Traeth for the first of a double-header against the mid-Wales club. This unusual situation has arisen because the fixture list, with its first half completed, is now reversed for the second-half of the season. Port of course have postponed fixtures from the first half still to play.
The Guils finished in 3rd place last season but with several of that successful team moving on -including former Port midfielder Iwan Lewis (inset), now at Aberystwyth- the club have not enjoyed the same level of success so far this season. Recent results have however moved them to within a point of Port and they will be looking for the win that could take them into the top half of the table.
Port, following a bright start to life back in the 2nd Tier, have suffered lately going down to 3 defeats in the last 4 games. Injuries and absences played their part at Buckley last weekend so let's hope for a clean bill of health this time round.
YMA O HYD -1872-2022
C'mon Port!!
---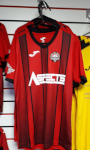 Bydd SIOP y CLWB (ar Y Traeth) ar agor yn ystod yr wythnos ar gyfer Siopa 'Dolig
Galwch heibio i weld yr holl nwyddau
Am amserau agor y siop cofiwch gadw golwg ar ein cyfri TRYDAR a FACEBOOK
Cofiwch hefyd fod Y SIOP ar y WEFAN ar gael

The CLUB SHOP (@the Traeth) will be open for Christmas Shopping on occasions during the week Visit the shop to see all the merchandise available
For dates and opening times check our TWITTER and FACEBOOK accounts
A reminder also that the Club Shop on the website is also available.
---


GÊM HEDDIW YMLAEN / GAME ON TODAY 2pm

Dylai cefnogwyr sy'n bwriadu teithio i Bwcle pnawn Sadwrn nodi fod y clwb wedi cyhoeddi:
"Yn dilyn y glaw cyson y dyddiau diwethaf bydd yna arolwg cynnar o'r cae bore Sadwrn."

Supporters travelling to Buckley should note that the Globe Way club have announced that:
"After the incessant rain of the past few days there will be an early pitch inspection on Saturday morning."
---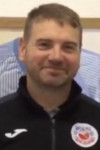 Pnawn Sadwrn bydd Port yn teithio i Fwcle ar gyfer gêm yn y Cymru North ar y Globe Way (CH7 3LY)
Bydd y gic gynta ynghynt nag arfer, am 2 o'r gloch
. Gyda'r 3 ucha' yn tynnu ffwrdd o'r gweddill bydd gêm pnawn Sadwrn yn un arall rhwng dau glwb yn brwydro yng nghanol tabl prysur iawn. Mae Bwcle un safle yn uwch na Port ond wedi chwarae 2 gêm yn fwy.
Daw Bwcle i'r gêm ar gefn buddugoliaeth dda o 2-0 dros Prestatyn, yng Nghwpan JD Cymru gyda Aled Bellis yn rhwydo ddwywaith. Ar y llaw arall roedd Port heb gêm ond yn edrych ymlaen at y cyfle i godi pwyntiau pwysig, yn dilyn colli adre i'r Derwyddon mewn gem agos. Pnawn Sadwrn byddwn wynebu ein cyn chwaraewr Asa Hamilton.
Wrth sgwennu yn y Rhaglen gosododd yr hyfforddwr Steve Wiliams (llun) y sialens sydd o flaen Port y tymor hwn.
"Mae gennym rhediad anodd o'n blaen cyn y 'Dolig yn erbyn clybiau sydd o'n cwmpas yn y tabl. Os medrwn sicrhau 'chydig eto o fuddugoliaethau tra yn parhau i fod yn anodd i guro, byddwn wedyn mewn safle, ar ddechrau'r flwyddyn newydd, i wthio 'mlaen gan obeithio gorffen yn hanner ucha'r tabl."
Bydd yna sialens yn dod pnawn Sadwrn.
C'mon Port

On Saturday Port travel to Buckley for a Cymru North fixture at Globe Way (CH7 3LY)
The game will kick off at the earlier time of 2pm.
With the top 3 pulling away from the rest, Saturday's game will be another case of a contest between two clubs in the congested mid-table. Buckley are one place above Port having played 2 more games.
The Bucks come into this game on the back of a good 2-0 JD Welsh Cup win over Prestatyn with Aled Bellis netting both goals. Port on the other hand had to sit out last weekend's fixtures and will be looking to picking up points again following their narrow home defeat to Cefn Druids. The game will also bring Port up against former player Asa Hamilton.
Writing in the match programme coach Steve Williams (inset) spelled out the challenges ahead. "We've got a tough run ahead of us before Christmas against teams in and around us in the league. If we can pick up a few more wins and remain hard to beat, we will then be in a position at the start of the new year to push on and hopefully finish within the top half."
The next step in this challenge comes on Saturday.
C'mon Port !!
---

Mae dyddiad y gêm oddi cartref yn CEGIDFA wedi newid i NOS FAWRTH, 6ed Rhagfyr gyda'r gic gynta' am 7.30pm.

The 2nd part of our double header away at GUILSFIELD will now be played on TUESDAY, 6th DECEMBER with a 7.30pm kick off.
---

Bydd Port heb gêm y penwythnos hwn gan fod 3ydd Rownd Cwpan JD Cymru
Yr unig gêm yn y Cymru North bydd honno rhwng Llanidloes a Llandudno
Dyddiadau newydd i ddwy gêm
Ionawr 14eg 2023 Port v Y Wyddgrug @ Traeth 2.30pm
Mawrth 4ydd 2023 Rhuthun v Port (oddi cartref) 2.30pm

Port will not be in action over this weekend as the 3rd Round of the JD Welsh Cup is being played.
The only Cymru North fixture being played is that between Llanidloes and Llandudno
Fixture re-rrangements
New dates for two Port fixtures have been pencilled in
January 14th 2023 /01/23 Mold Alex @ Traeth 2.30pm
March 4th 2023 Ruthin (away ) 2.30pm
---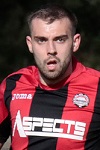 Pleidleisiwyd Iddon Price yn Chwaraewr y Mis am fis Hydref gan y cefnogwyr. Mae arweiniad a perfformiadau cryf Iddon wedi helpu gwneud yr amddiffyn yn 3ydd orau yn y gynghrair tu ôl I Llandudno a Bae Colwyn.
Llongyfarchiadau Iddon


Central defender Iddon Price has been voted Player of the Month for October. Iddon's leadership and strong performances at the back have helped to make Port's defensive record the 3rd best in the division behind Llandudno and Colwyn Bay.
Congratulations Iddon.
---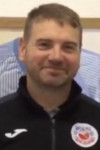 Llongyfarchiadau mawr i hyfforddwr y tîm cynta', Steve 'Midge' Williams, sydd bellach yn swyddogol yn Hyfforddwr Trwydded 'A' UEFA. Gweler isod sut mae Steve wedi ymateb i'r newyddion ac yn ddiolch i amryw sydd wedi ei helpu ar y ffordd.

Huge congratulations to first team coach Steve 'Midge' Williams on being officially awarded his UEFA 'A' coaching licence. Steve responds on his Twitter account:

"Finally after 22 years of coaching every age group amd abiity level within the Welsh system, proud to say that I'm officially an UEFA 'A' licence coach. Mssive thank you to Alan Bickerstaff, Cral Darlington anf the FAW Coach Education staff. And to Caernarfon Town, and CPD Porthmadog, Ben fish and Craig Papirnyk."
---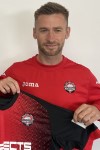 Noddwyr y Gêm / Match Sponsors TOYOTA HARLECH
Bydd Port yn croesawu'r Derwyddon i'r Traeth ar gyfer gêm gynghrair pnawn Sadwrn. Gêm rhwng y 5ed a'r 6ed yn y tabl fydd hon. Mae'r ymwelwyr yng nghanol rhediad da yn ennill 4 o'u 5 gem ddiwetha' â'r unig gêm iddynt golli yn y cyfnod oedd honno yn erbyn eu cymdogion o Gresffordd.
Bydd Port yn dod i hon ar gefn buddugoliaeth hwyr iawn oddi cartref yn erbyn Conwy. Tanlinellwyd yn y gêm honno fod gemau bellach yn rhai rhwng dwy garfan o chwaraewyr, yn enwedig gan fod 5 eilydd yn cael eu caniatáu. Mae Paps yn adeiladu carfan gryf a gwelwyd manteision hyn wrth i'r ddau eilydd Stuart Rogers (llun) a Jamie McDaid gyfuno i sicrhau'r fuddugoliaeth hwyr ar Y Morfa.
Ynghynt yn y tymor cyfarfu'r ddau glwb yng Nghwpan y Gynghrair pan wnaeth tîm ifanc y Derwyddon orfodi Port i weithio'n galed am y fuddugoliaeth o 3-1.
C'mon Port!!

Cefn Druids will travel to the Traeth on Saturday for a Cymru North fixture between the 5th and 6th placed clubs. The visitors are in a good run of form having won 4 of their last 5 league games, The only loss coming against neighbours Gresford.
Port come to the game on the back of a late. late victory away at Conwy Borough. That game underlined the fact that games these days are very much between two squads of players, especially with 5 subs being allowed. Craig Papirnyk is building a strong squad. with the benefits clearly seen, when subs Stuart Rogers (inset) and Jamie McDaid combined to produce the late clincher at Y Morfa.
Earlier Port and Cefn met in a League Cup tie when a youthful Druids side made Port work hard for their 3-1 win.
C'mon Port!!
---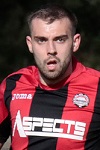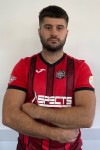 CHWARAEWR MIS HYDREF

Bydd pleidleisio yn agor am 7yh nos IAU, 3ydd TACHWEDD

Aros yn agored am 24awr

Ar gyfrif TWITTER y clwb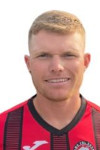 4.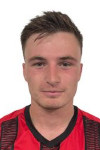 PLAYER of the MONTH for OCTOBER

Voting opens on THURSDAY, 3rd NOVEMBER at 7pm

Will remain open for 24 hours

On the club's Twitter account






---


Fel bob amser mae misolyn Tachwedd o WELSH FOOTBALL yn cymryd golwg dros y diweddara ym mhêl-droed Cymru ac yn edrych yn arbennig ar CPD Porthmadog gyda erthygl 4-tudalen.
Gyda'r clwb yn dathlu 150 o flynyddoedd o fodolaeth ar 26ain Hydref mae dda gweld erthygl ardderchog Stuart Townsed yn bwrw golwg dros twf a datblygiad y clwb. Mae'r golygydd Dave Collins hefyd rhoi sylw i'r Traeth ei hun gan ddweud:-
"The Traeth ... is widely acknowledged as one of the best grounds in Welsh football.It's certainly been one of my absolute favourites ...."
Bydd copïau o'r cylchgrawn ar gael yn ystod y gêm gyda'r Derwyddon pnawn Sadwrn neu cysylltwch â Dylan Rees ar rees48wesla@gmail.com

In yet another wothwhile read, the November edition of WELSH FOOTBALL MAGAZINE puts Port under the spotlight with a 4-page feature on the club.
With the club celebrating 150 years of its existence on October 26th it is good to see the excellent article by Stuart Townsend taking a detailed look back at the growth and development of the club. Editor Dave Collins also looks at the Traeth itself and says:-
"The Traeth ... is widely acknowledged as one of the best grounds in Welsh football.It's certainly been one of my absolute favourites ...."
The November edition will be available at Saturday's game against Cefn Druids or by contacting Dylan Rees at rees48wesla@gmail.com
---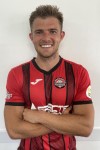 Ychydig iawn feddyliodd y dilynwyr selog am y math o effaith fyddai Jamie McDaid yn ei gael ar y gêm yn erbyn Conwy pnawn Sadwrn. Daeth i'r maes ar 85 munud, mewn gêm a oedd yn ymddangos yn sicr fel gêm ddi-sgôr. Munud yn ddiweddarch a roedd y cyfan wedi newid fel mae Treflyn yn dweud yn ei adroddiad "Ar 86 munud tarodd Ifan Emlyn bas wych i agor yr amddiffyn a chanfod Jamie, a gyda'i droed chwith ergydiodd y blaenwr heibio y golwr Farrar .."
Erbyn i'r amser ychwanageol ddod i ben roedd yr eilydd wedi ychwanegu ail gôl, y tro yma gyda'r hunan hyder i fynd o gwmpas y golwr cyn rwydo. Dyna'r math o hyder sy'n troi gêm ar ei phen, a dim yn ddrwg o gwbl am ymddangosoiad a barodd llai na 10 munud!
Cewch weld y goliau diolch i camerâu Sgorio a byddant hefyd ar gael fel arfer ar 'Tu ôl i'r Gôl' Cewch fynd i'r ddau drwy blatfform Trydar Port.

Little did the Port faithful think the extent of Jamie McDaid's impact would be on Satuday's encounter at Conwy. He arrived on the scene in the 85th minute of a game that was drifting to an inevitable goalless draw. A minute later he had broken the deadlock and as Treflyn describes in his match report, "On 86`, a splendid, low defence-splitting pass by Ifan Emlyn found Jamie McDaid in space and he placed his left-footed first-timer past the onrushing Farrar.."
Before added time was completed the super-sub had added a second goal this time with the self-cofidence to riund the keeper before netting. That is the kind of self-confidence that can turn a game on its head and not bad for an apperance which lasted less than ten minutes!
You can see the goals courtesy of the Sgorio cameras and later will be available on the popular 'Tu ôl i'r Gôl'. Both can be accessed via Port's Twitter platform.
---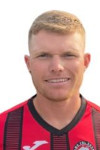 Bydd Port yn gwneud eu taith fyrraf i gêm oddi cartref wrth deithio i'r Morfa i chwarae Conwy (LL32 8HA).
Er y golled y Sadwrn diwetha' yn erbyn Treffynnon mae Port yn aros yn y 6ed safle yn y tabl. Ond o gymryd golwg ar y tabl hwnnw gwelwn mor dynn ydy pethau yn y canol, gyda 5 clwb ar 13 o bwyntiau a gall y safleoedd hynny newid yn sydyn os bydd pwyntiau'n cael eu gollwng.
Consyrn i Port ydy'r ffordd mae mantais gynnar yn cael ei ildio a dyna oedd yr hanes y penwythnos diwetha wedi i Gethin Maxwell (llun) rhwydo am y tro cynta' i Port a Rhys Alun wedyn yn dyblu'r fantais.
Diolch i fuddugoliaeth o 2-5 dros Penrhyncoch mae Conwy bellach yn 11eg ac ar 12 pwynt un yn brin o gyfanswm Port sy'n 6ed. Sgoriwr gôl gynta Conwy pnawn Sadwrn oedd John Littlemore (llun) a gyfranodd at ymdrech Port i sicrhau dyrchafiad y tymor diwetha.
Fel arfer yn y gynghrair hon -gêm anodd.
C'mon Port !!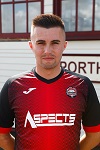 Port will make their shortest away journey of the season when they travel to Y Morfa ground to take on Conwy Borough (LL32 8HA).
Despite the home loss last weekend to Holywell Town, Port remain in 6th place in the Cymru North table. However, a look at that table reveals how congested mid-table is, with 5 clubs now on 13 pts but those positions can quickly change when points are dropped.
A worry for Port has been the way early leads have been pegged back and this was the case last Saturday after Gethin Maxwell (inset) netted his first Port goal and Rhys Alun doubled that lead.
A 5-2 win over Penrhyncoch last Saturday moved 11th placed Conwy on to 12 pts, just one adrift of Port in 6th place. The opening Conwy goal in that victory was netted by John Littlemore (inset) who, last season, played his part in Port's promotion effort.
Yet another tough one.
C'mon Port!!
---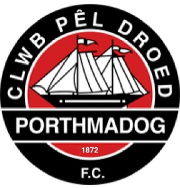 Isod mae GERALLT OWEN, hanesydd y clwb, yn cofnodi gwreiddiau pêl-droed yn y dref. Erbyn Hydref 2022, aeth150 o flynyddoedd heibio ers i'r clwb cynta' gael ei ffurfio. Rheswm i ddathlu!

Yn rhyfeddol, mae'n union 150 o flynyddoedd ers i glwb pêl-droed gael ei sefydlu ym Mhorthmadog. Tipyn o ddirgelwch bu'r union amgylchiadau am ffurfio'r clwb. Am flynyddoedd mae'r clwb wedi gwthio'r syniad mai yn 1884 cafodd y clwb ei ffurfio a dyna oedd y dyddiad a nodwyd ar fathodyn y clwb, gan roi fwy o gred i 1884 fel dyddiad geni'r clwb. Yn wir roedd cryn dipyn o siom a chonsyrn ymysg swyddogion a chefnogwyr yn 1984 wrth i Port orfod dynnu allan o bêl-droed am dymor oherwydd diffyg chwaraewyr ac adnoddau, a hynny ar adeg, a gredwyd, y dylai'r clwb fod yn dathlu canrif o bel-droed. Ond mae ymchwil diweddar wedi lluchio allan y ddamcaniaeth yma gan awgrymu fod y clwb wedi'i ffurfio dipyn ynghynt na 1884.
Gwelwn y cyfeiriad cynta' at glwb pêl-droed ym Mhorthmadog ym mhapur newydd y North Wales Chronicle ar HYDREF 26ain 1872. Mae erthygl byr yn dweud y canlynol:
"On Monday evening the 21st inst a meeting convened by H.L. Price was held at the Head Quarters, Portmadoc when it was decided to form a ball club here. The Club is to be managed by a committee of seven members and on Monday the following gentlemen were elected to form the committee, Messrs Randell Casson, C. Roberts, R.W. Pugh, T.B. Humphreys, R. Isaac, J.H. Thomas and H.L. Price with J. Williams as Secretary. The subscription is to be two shilling and sixpence. Tuesdays and Saturdays have been set apart as side days when the places of business here all close at 7pm daily and many of the young men will, no doubt, be glad to join the club".
Wythnos yn ddiweddarach mae'r North Wales Chronicle yn egluro i'w darllenwyr fel hyn:

"In announcing in our last issue, the formation of the new club we omitted the word 'Foot'. We are glad to understand that it is likely to be well patronised".

Cadarnhaodd y Caernarfon & Denbigh Herald, ar yr un wythnos, genedigaeth y clwb ac yn awgrymu fod gan aelodau'r clwb criced ac athletau rhan yn y cychwyn hwnnw. Mae'r Herald hefyd yn enwi dau o unigolion oedd yn aelodau o'r pwyllgor. Mae'n ymddangos mai y Pencadlys a gyfeiriwyd ato yn yr adroddiad oedd pencadlys y 4ydd Caernarvon Rifle Volunteers a roedd hefyd yn cael eu adnabod fel y 'Portmadog volunteers'. Roedd hwn yn fudiad amlwg yn y dref ac yn trefnu digwyddiadau chwaraeon, yn enwedig rhai ag arllwy militaraidd iddynt .
Yn ardal Wrecsam cychwynnodd y clybiau cynta' yng Nghymru. Y 'Druids of Rhuabon' oedd y cynta' a wyddom amdano, gan gychwyn yn 1869 fel Plasmadoc. Ffurfiodd clwb Wrecsam ddim tan Medi 28ain 1872. Yn y gorllewin ffurfiwyd Caernarfon Athletic yn Medi 1876, tra yn Rhagfyr o'r un flwyddyn sefydlwyd clwb ym Mangor.
Yn 1872 roedd pêl-droed Cymru yn ei fabandod ac roedd bodolaeth clwb ym Mhorthmadog ar yr adeg honno yn ei gwneud yn un o'r hynaf yn y wlad. Dim ond 9 mlynedd ynghynt ffurfiwyd FA Lloegr ac roedd 4 mlynedd arall tan i CBD Cymru ddod i fodolaeth. Ymddengys fod y gemau cynnar yn rhai o fewn y clwb ond i unrhyw glwb oroesi roedd yn rhaid fod yna glybiau eraill yn bod er mwyn chwarae gemau yn eu herbyn
Cadarnhawyd drwy ymchwil diweddar na ddiflanodd clwb cynnar Porthmadog, gan oroesi'r 1870au ac yn wir mynd o nerth i nerth. Daeth arwydd cynnar o'r datblygiad hwn, rhyw 4 mis yn ddiweddarach, ar Chwefror 13eg 1873 pan chwaraeodd y clwb ei gêm gystadleuol gynta' adre' i dîm o Gaernarfon. Mae adroddiad y North Wales Chronicle yn tanlinellu newydddeb yr achlysur ac yn cofnodi mai'r gêm bel-droed oedd "one of the first, if not the first in North Wales". Canlyniad y gêm oedd buddugoliaeth i glwb Porthmadog a meddai'r Chronicle "play on both sides was extremely good, and created much excitement amongst the spectators, to the majority of whom, the game was a great novelty." Mae'r adroddiad hefyd yn cofnodi enwau chwaraewyr Porthmadog:

"Messrs J. Williams (Captain), R. Casson, J. Crosbie, C. Edmunds, E. Edwards, T.B. Humphreys, H.L. Price, C.W. Roberts, G.P. Spooner, Evan Williams and R.T. Williams."

Porthmadog enillodd o un gôl i ddim ac, yn ddigon priodol, y sgoriwr oedd H L Price, y dyn a oedd yn gyfrifol am alw'r cyfarfod gwreiddiol yn ystod yr Hydref blaenorol.
---

Heno bydd Port yn croesawu LLANRWST i'r Traeth ar gyfer gêm gyfeillgar.
Cic gynta am 7.30pm.

Tonight Port take on LLANRWST in a friendly fixture at the Traeth.
Kick off will be at 7.30pm.

CANLYNIAD / RESULT: Port 1 Llanrest 2 (Sgoriwr / Scorer Meilir Williams)
---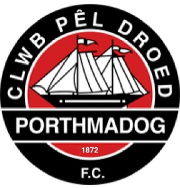 Club historian GERALLT OWEN below traces the origins of football in Porthmadog and, in October 2022, 150 years of football in the town is a reason for pride and celebration.

Remarkably it is exactly 150 years since a football club was established in Porthmadog. The exact circumstances surrounding the formation of Porthmadog Football Club have long been something of a mystery. For many years the club promoted the notion that it was formed in 1884, the year even featured on the club badge as testimony to this long-held belief in the date of the club's birth. Indeed there was much soul searching and concern among officials and supporters in 1984 when the club was forced to withdraw from football for a season due to a lack of players and resources, on the perceived centenary of the club. However, recent research has debunked this theory and indicates that the club was formed considerably earlier than 1884.
The first known reference to a football club in Porthmadog appears in the North Wales Chronicle newspaper on OCTOBER 26th, 1872. A brief article relates the following:
"On Monday evening the 21st inst a meeting convened by H.L. Price was held at the Head Quarters, Portmadoc when it was decided to form a ball club here. The Club is to be managed by a committee of seven members and on Monday the following gentlemen were elected to form the committee, Messrs Randell Casson, C. Roberts, R.W. Pugh, T.B. Humphreys, R. Isaac, J.H. Thomas and H.L. Price with J. Williams as Secretary. The subscription is to be two shilling and sixpence. Tuesdays and Saturdays have been set apart as side days when the places of business here all close at 7pm daily and many of the young men will, no doubt, be glad to join the club".
A week later the North Wales Chronicle helpfully clarified matters for their readers thus:
"In announcing in our last issue, the formation of the new club we omitted the word 'Foot'. We are glad to understand that it is likely to be well patronised".
The Caernarfon and Denbigh Herald from the same week confirms the birth of the club and suggests that members of the town's cricket and athletics clubs were involved in its creation. The Herald also mentions two different individuals on the committee. The headquarters mentioned in the report seems to have be the headquarters of the local 4th Caernarvon Rifle Volunteers, often referred to as the Porthmadog volunteers. They were a prominent organisation in the town, particularly in organising sporting events with a military bent
Football in Wales was still in its infancy in 1872 and the existence of a club in Porthmadog at that time would make it among the oldest in the country. It was only nine years since the English Football Association had been established and it would be a further four years before the Football Association of Wales was born. It appears that many of the early games were inter club games, but for any club to survive and thrive it must have other clubs to play against.
The oldest clubs in Wales began in and around the Wrexham area. The oldest known club in Wales, the Druids of Ruabon began life as Plasmadoc in 1869 and Wrexham was only formed on September 28th 1872. Further west, Caernarfon Athletic was formed in September 1876 while a Bangor club was established in December of the same year.
Recent research has however confirmed that this early Porthmadog club did not fade away and that during the 1870's it survived and it is suggested that it thrived. As an early sign of this development, some four months later on February 13th 1873 the club played its first ever competitive game, at home against a team from Caernarvon. The North Wales Chronicle's report on the game underlines the novelty of the occasion by stating that the football match was "one of the first, if not the first in North Wales". The result was a win for the Porthmadog club and the Chronicle says that "play on both sides was extremely good, and created much excitement amongst the spectators, to the majority of whom, the game was a great novelty." The report also names the team which represented Porthmadog that day.

"Messrs J. Williams (Captain), R. Casson, J. Crosbie, C. Edmunds, E. Edwards, T.B. Humphreys, H.L. Price, C.W. Roberts, G.P. Spooner, Evan Williams and R.T. Williams."

The Porthmadog club won the game by one goal to nil, with the only goal fittingly scored by H.L. Price, the man who had instigated the original meeting, the previous October.
---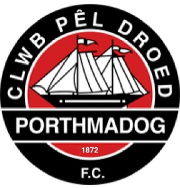 Hoffai swyddogion Clwb Pêl-Droed Porthmadog ddiolch o galon i'r holl unigolion sydd wedi cytuno i fod yn Is-Lywyddion am dymor 2022-23.

Mae cefnogaeth ein Is-Lywyddion yn cael ei werthfawrogi gan cyfarwyddwyr a gwirfoddolwyr y clwb, sydd yn parhau i weithio'n ddiflino i wella cyfleusterau yn Y Traeth. Felly diolch i'r isod am eu cyfraniad a cefnogaeth unwaith yn rhagor.
A fyddai gennych chi ddiddordeb fod yn Is-Lywydd y clwb drwy rhoi cyfraniad a felly helpu'r clwb i gynnal trwydded haen 2 a chyflawni trwydded haen 1 yn y dyfodol.
Am fwy o wybodaeth cysylltwch â Dylan ar 07900512345 neu rees48wesla@gmail.com

Enid Owen, Winnie Jones, Sue Brown, Eddie Blackburn, Emrys Griffith, Huw Griffith, Iorwerth Griffiths, Robin Williams, Jim Maxwell, Tony Oldfield, Sion W. Evans, Stephen Walmsley, Maria & Martin Rookyard, Bernhard Hoyler, Michael Stringer, Robert W. Morgan, Treflyn Jones, Eifion Pugh, Meirion Evans.

Club officials would like to thank all the above individuals who have agreed to be Vice Presidents for the 2022-23 season.
The support of our Vice Presidents is very much appreciated by the directors and volunteers of the club, as they work tirelessly in their efforts to improve the facilities at Y Traeth. Therefore a big thank you to all those listed.
Would you be interested in becoming a Vice President of the club by giving a contribution/ donation and therefore help the club sustain a Tier 2 licence and achieve Tier 1 licence in the future.
For more information contact Dylan on: 07900512345 or rees48wesla@gmail.com
---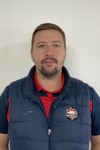 Daeth newyddion gwych i Port wrth baratoi am ymweliad Treffynnon, gem arall allweddol yn y Cymru North.
Enwyd Craig Papirnyk yn Rheolwr y Mis yn y Cymru North am fis Medi gyda Rhys Alun yn ei gwneud yn llwyddiant dwbl wrth gael ei enwi yn Chwaraewr y Mis.
Mae'r enwebiad yn glod i'r gwaith caled sydd wedi mynd ymlaen ar Y Traeth cyn ac ar ôl y dyrchafiad yn ôl i ail haen pêl-droed Cymru. Arweiniodd Paps y clwb yn ôl ar yr ymgais gynta' ac mae wedi gwynebu'r sialens i ail sefydlu'r clwb ar y lefel uwch. Roedd y perfformiadau yn ystod y mis, pan sicrhaodd y clwb 7 pwynt yn eu tair gêm, yn mynd dipyn o'r daith i wireddu hyn.
A dyna ichi dymor mae Rhys Alun yn ei gael! Bellach mae ei lwyddiant yn cael sylw ar lwyfan ehangach. Diweddglo i'w berfformaidau cyson yn ystod y mis oedd iddo rhwydo'r gôl yn Llandudno a sicrhaodd fudddugoliaeth fwyaf nodweddiadol Port yn y tymor hyd yma. Ers hynny aeth Rhys ymlaen i fwy o lwyddiant yng Nghwpan Rhanbarthol UEFA.
Llongyfarchiadau i'r ddau!!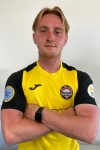 Great news for Port as they prepare for the visit of Holywell Town in another key Cymru North fixture.
Craig Papirnyk has been named the Cymru North's Manager of the Month for September and Rhys Alun has made it a double success by scooping the Player of the Month award.
This is indeed a tribute to the hard work that has been going on at the Traeth before and after promotion back to the 2nd Tier of Welsh football. Paps led the return at the very first attempt and has faced up to the challenge of re-establishing the club at the higher level. Performances during September, when the club picked up 7 points from 3 games, have gone some way to achieving this goal. What a season it has been for Rhys Alun and now his achievements have received wider recognition. His consistent performances culminated, on the last day of September, by netting away at Llandudno, a goal which secured Port their most notable victory so far this season. Since then Rhys has gone on to even more success at the UEFA Regions Cup.It is difficult to keep him out of the picture!!
Congrats both!!
---

Noddwyr / Match Sponsors: DARLUN
Noddwyr y Bêl / Match Ball Sponsors: Cefnogwyr Port Amwythig / Shrewsbury Port Supporters.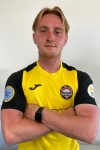 Byddwn yn croesawu Treffynnon i'r Traeth pnawn Sadwrn ar gyfer gêm yn y Cymru North.
Yn dilyn cychwyn araf i'r tymor mae rhediad yr ymwelwyr o 7 buddugoliaeth cynghrair yn olynnol wedi eu codi i'r 2ail safle yn y tabl, tu ôl i Bae Colwyn ar wahaniaeth goliau. Bydd tîm John Haseldin yn wrthwynebwyr anodd iawn ac angen i Port fod ar eu gorau.
Daw Port i'r gêm hon ar gefn buddugoliaeth dda yn y gynghrair oddi cartref yn Llandudno a buddugoliaeth arwyddocaol dros Y Wyddgrug i'w symud ymlaen yng Nghwpan Gwasanaeth Gwaed Cymru y Gynghrair. Yn ystod cyfnod o 6 diwrnod, mewn 3 gêm gystadleuol, rhwydodd Rhys Alun dwy gôl ym mhob un!
Welwn ni chi pnawn Sadwrn. Y gêm fawr.
C'mon Port!!

We welcome Holywell Town to the Traeth on Saturday for a Cymru North fixture.
The visitors are one of the form teams of the league and, after a slow start to the season, are on a run of 7 straight league victories which has put them in 2nd spot in the table, behind Colwyn Bay on goal difference. John Haseldin's team will provide a very tough challenge on Saturday.
Port come to the game on the back of an excellent league win, away at Llandudno, and further progress in the WBS League Cup gaining a significant win over Mold Alex with Rhys Alun netting a 3rd brace in just 6 days!
See you Saturday. This is a big one.
C'mon Port!!
---


Bydd Port yn croesawu LLANRWST i'r Traeth nos Fawrth nesa', Hydref 25.
Cic gynta' am 7.30pm

Port will play a friendly fixture next Tuesday 25th October against LLANRWST.
Kick off will be at 7.30pm.
---

Gohiriwyd y gêm yn RHUTHUN a oedd i'w chwarae ar nos Wener 11 Tachwedd.
Bydd Rhuthun yn chwarae Pontypridd yng Nghwpan JD Cymru ar y penwythnos hwnnw.

The away fixture at RUTHIN, scheduled for Friday 11th November, has been postponed.
Ruthin remain involved in the JD Welsh Cup and will be playing Pontypridd Town on that weekend
---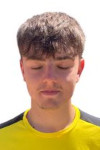 Bydd Port yn ôl ar y cae nos yfory a -hynny am y tro cynta ym mis Hydref- pan fyddant yn teithio i'r Wyddgrug yn 2ail rownd Cwpan y Cynghrair Gwasanaeth Gwaed Cymru.
Yn barod mae'r ddau wedi cyfarfod y tymor hwn gyda Port yn mynd allan o Gwpan JD Cymru o 4-3 ar y Traeth. Llwyddodd y Wyddgrug ddod yn ôl ar ôl bod 2-0 a 3-1 i lawr i sicrhau y fuddugoliaeth wrth i Rhys Nash gwblhau ei hatric gyda gôl ar 80 munud.
Mae'n debyg mae gêm fydd hon rhwng cyflymder Port yn y blaen a nerth a thaldra'r Wyddgrug yn enwedig mewn sefyllfaoedd gosod.
Mae yna dri o Port sydd wedi bod yn brysur yn ystod yr wythnos sef Callum Parry, Meilir Williams a Rhys Alun yn cynrychioli'r Cymru North yng Ngogledd Iwerddon. Os na fydd y tri ar gael gall fod yn cyfle arall i Cian Pritchard a Cai Henshaw, y ddau wedi rhwydo yn erbyn Llanrug. Roedd gan Y Wyddgrug gêm gynghrair pnawn Sadwrn gan golli 2-0 yn erbyn Prestatyn.
C'mon Port !!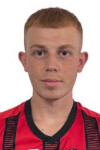 Port will be back action for the first time in the month of October when they travel to Alyn Park on Tuesday night, to take on Mold in the Welsh Blood Services League Cup 2nd Round tie.
The two clubs have already met once this season when Port went out of the JD Welsh Cup by 4-3 at the Traeth. On that occasion Mold overturned a 2-0 and 3-1 deficit to secure the victory with Rhys Nash completing a hat trick by scoring an 80th minute winner.
Tuesday's game will again be a contrast between Port's pace up front and Mold's height, strength and undoubted threat at set pieces. Three Port players who have been active during the past week are Callum Parry, Meilir Williams and Rhys Alun representing the Cymru North in Northern Ireland. Will they be available after involvement in 3 fixtures? If not, this may be another opportunity for Cian Pritchard and Cai Henshaw, both on the scoresheet against Llanrug recently.
Mold were in league action on Saturday and went down 2-0 to Prestatyn.
C'mon Port!!
---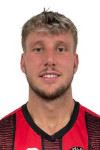 TÎM RHANBARTHOL CYMRU .......... 8
OG 8', Jamie Hyne 18', Dylan Allshorn 41 Sam Downey 50', 83', Rhys Alun 51', 66', Callum Parry 86'.

GOTHENBURG................................. 0

Cafwyd goliau gan Rhys Alun (2) a Callum Parry ar Barc Inver, Larne heddiw wrth i'r Tîm Rhanbarthol gwblhau eu gêm ola' gyda buddugoliaeth swmpus dros cynrychiolwyr Sweden, Gothenburg. Aeth Cymru ar y blaen diolch i gôl i'w rhwyd eu hunain ar ôl 8' munud ac erbyn yr hanner amser roeddynt 3-0 ar y blaen. Rhwydodd Rhys Alun ddwywaith yn yr ail hanner a cwblhaodd Callum Parry y sgorio gyda'r 8fed gôl.
Daeth Meilir Williams o'r fainc ar 76' a gorffennodd Cymru yn yr 2ail safle yn Grwp 4, sef 1pwynt tu ôl i Ziln o'r Weriniaeth Czech a gafodd gêm gyfartal heddiw 1-1 gyda cynrychiolwyr Gogledd Iwerddon.

Goals from Rhys Alun (2) and Callum Parry as Tîm Rhanbarthol Cymru completed their 3rd and final group game this afternoon with a big win over Swedish reps Gothenburg. Tîm Cymru were ahead after just 8' mins thanks to an own goal and by half-time were 3-0 up. Rhys Alun netted twice in the 2nd period and Callum Parry wrapped up the win netting goal number 8.
Meilir Williams came from the bench on 76' as the Cymru North squad finished in 2nd place in Group 4, just 1pt adrift of Czech reps Ziln, who drew today 1-1 with the NI representatives.
---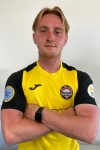 TÎM RHANBARTHOL CYMRU .......... 2
Rhys Alun (Port) 38',48'

ZLIN..................................................3
Gojs 24', Jufica 60', Jakubowicz 64'

Colli oedd hanes Tîm Rhanbarthol Cymru yn ail gêm Grwp 4 yn erbyn Zlin o'r Weriniaeth Czech ar gae Seaview Belfast pnawn heddiw.
Roedd Rhys Alun (Port) yn y tîm cychwynnol ac er i'w dîm golli yn sicr gwnaeth ei farc a sgoriodd ddwywaith, un bob ochr yr hanner amser. Am y gynta'rhwydodd o bas gan Chris Cathrall ac yn gynnar yn yr ail hanner manteisiodd ar gymorth Cai Roberts i rhoi Cymru 2-1 ar y blaen. Ond brwydrodd Zlin yn ôl gan sgorio ar yr awr a wedyn eu trydydd munudau'n ddiweddarach.
Daeth Callum Parry a Meilir Williams hefyd ymlaen yn eilyddion; Callum ar ddechrau'r ail hanner a Meilir ar 70'.
Bydd gêm ola'r grwp yn erbyn Gothenburg pnawn Sul am 2 o'r gloch.

A narrow defeat for Tîm Rhanbarthol Cymru in the 2nd group match against Zlin, the Czech Republic team, at Seaview, Belfast this afternoon.
Rhys Alun was in the starting line-up and, despite ending up on the losing side, he certainly made his mark in a big way with goals either side of the half-time interval. For the first he converted a Chris Cathrall assist and did the same early in the 2nd half to put Cymru ahead from a Cai Roberts assist, However, Zlin fought back to score twice on and just after the hour mark.
Both Callum Pary and Meilir Williams made sub appearances; Callum coming on at the start of the 2nd half with Meilir on 70'.
The final group match will be against Gothenburg on Sunday at 2pm.
---


Heno (Mercher) ar Y Traeth bydd Port yn chwarae Llanrug mewn gêm gyfeillgar.
Cic gynta' 7.30pm.
Mynediad: Oedolion £2
12-18 oed £1.
Bydd y bar yn agor am 7.30pm.
Ni fydd y Cantîn ar agor.

Tonight (Wed.) at the Traeth Port will play Llanrug Utd in a friendly fixture.
Kick off 7.30pm.
Admission: Adults £2
12-18 years £1.
The bar will open at 7.30pm. Canteen will be closed.

CANLYNIAD / RESULT: Port 3-2 Llanrug
Sgorwyr / Scorers: Cian Pritchard, Cai Henshaw, Jamie McDaid.
---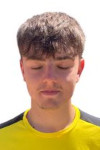 Cian Pritchard oedd dewis y cefnogwyr yn Chwaraewr y Mis am fis Medi
. Llongyfarchiadau i'r chwaraewr ifanc 17 oed sydd wedi creu argraff ers dod yn aelod rheolaidd o garfan Craig Papirnyk.
O'r fainc oedd ymddangosiadau Cian yn ystod y mis, gan gynnwys un lle sgoriodd gôl wych o ongl gul yn erbyn Derwyddon Cefn, gôl a helpodd sicrhau lle Port yn 2ail Rownd Cwpan y Gynghrair GGC.
Llongyfarchiadau Cian.

Cian Pritchard has been voted Player of the Month for September by supporters.
Very well done to the the 17 year old wide player who has made quite an impression since becoming a regular member of Craig Papirnyk's squad.
His appearances during the month were as a super sub from the bench, and these included scoring a clincher from a narrow angle against Cefn Druids to ensure Port's place in Round 2 of the WBS League Cup.
Congrats Cian.
---


TÎM RHANBARTHOL CYMRU .......... 3
Cai Roberts 12' (Llangefni), Chris Cathrall 33' (Guilsfield), Dylan Allshorn 87' (Colwyn Bay)

NI EASTERN REGION ........................2
Barry Mckervey 9' (p), 76'

Buddugoliaeth dda i Tîm Rhanbarthol Cymru dros y tîm cartre' ar Barc Inver, Larne heno, diolch i gôl hwyr Dylan Allshorn.
Doedd dim lle i driawd Port yn yr XI cychwynnol ond daeth Meilir Williams i'r cae ar ôl 60' a Callum Parry yn dilyn ar 75'.
Yn gêm arall Grwp 4 heddiw y sgôr oedd Zlin (Czech) 8-1 Gothenburg (Sweden)
Gêm nesa: Dydd Iau 13 Hydref v Zlin (Gweriniaeth Czech) 2pm

A good win for the Cymru North Region over the host country at Inver Park Larne thanks to Dylan Allshorn's late winner.
The Port trio did not make the starting line-up but Meilir Williams came on after 60' followed by Callum Parry on 75',
In the other Group 4 match ut finished Zlin (Czech) 8-1 Gothenburg (Sweden)
Next match: Thursday 13 October v Zlin (Czech Republic) 2pm
---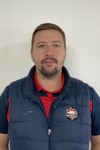 Llongyfarchiadau i Craig Papirnyk sydd wedi'i enwebu ar rhestr fer o dri ar gyfer rheolwr y mis yn y Cymru North am fis Medi.
Y ddau arall ar y rhestr ydy Steve Evans o Fae Colwyn a Johnny Haseldin rheolwr Treffynnon.
Llongyfarchiadau hefyd i Rhys Alun sydd wedi ei enwebu ar y rhestr am chwaraewr mis Medi yn y Cymru North
Yr enwau eraill ar y rhestr ydy Matty Hill (Bae Colwyn) Josh Roesberry-Beaumont (Derwyddon Cefn) a Gwion Owen (Rhuthun).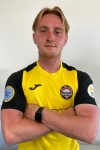 Congratulations to our manager Craig Papirnyk who has been nominated in the short list of three for the September Manager of the Month award.
The other nominations are Steve Evans of Colwyn Bay and Johnny Haseldin of Holywell Town.
Congrats also to Rhys Alun on his nominaton for Cymru North Player of the month for September. The others on the list are Matty Hill (Colwyn Bay) Josh Roesberry-Beaumont Cefn Druids) and Gwion Owen (Ruthin Town)




---