Yn dilyn digwyddiadau diweddar, rydym yn apelio ar ein cefnogwyr:

* i beidio mynd ar y cae chwarae ar ddiwedd y gêm
* i beidio mynd ag unrhyw fflêr i'r gêm
* ni fydd unrhyw fath o wahaniaethu yn dderbyniol.

Diolch am eich dealltwriaeth.
Gobeithio cewch ddiwrnod pleserus a cefnogwch yr hogia.
Cymon Port


Following recent incidents, we make this appeal to our supporters:

* to refrain from entering the field of play at the end of the match,
* not to take any flares to the match
* be aware that any form of discrimination will not be tolerated.

Thanks for your understanding.
Have an enjoyable day and let's get behind the lads. Come on Port
---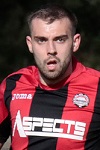 Bydd Ffeinal Ail-gyfle gynta' erioed yr Ardal Northern yn cael ei chwarae pnawn Sadwrn nesa' ar gae Wern Mynach, yn Ffordd y Parc, Y Bermo LL42 1PL. Bydd y gic gynta' am 1.00 o'r gloch
Bydd tymor cyfan yn cael ei gywasgu i un gêm gyda'r llwybr i'r Cymru North yn dal ar agor.
Mae'r ddau glwb yn edrych yn ôl ar dymor llwyddianus yn 2021/22.
Ar ddiwedd eu tymor roedd Caersws 3 phwynt tu ôl i'r pencampwyr Y Waun (ChirkAAA) ar 73 pwynt. Dros y tymor 3 gêm a gollwyd gan sgorio yn union 100 o goliau cynghrair. Cawsant ddiweddglo da i'r tymor yn ennill 9 a cholli ond un (i Ddolgellau) o'u 10 gêm ola'. Hefyd roeddynt yn llwyddianus yn ennill Cwpan yr Ardal Northern gan guro y Wyddgrug o 1-0 yn y ffeinal
Mae sgorwyr cyson yn allweddol ar bob lefel a bydd Caersws yn edrych at eu prif sgoriwr, Luke Mumford, i ychwanegu at ei gyfanswm o 21 o goliau cynghrair. Bydd Port yn troi at Rhys Alun eto i rhwydo fwy o goliau dan bwysau fel y gwnaeth yn y cyfnod allweddol at ddiwedd y tymor.
Gorffennodd Port 11 pwynt tu ôl i'r Wyddgrug gan ennill 22 o gêmau a sgorio 95 o goliau a cholli 5 gêm.
Dim ond 25 o goliau a sgoriwyd yn eu herbyn, a hyn yn dangos fod penderfyniad Craig i arwyddo profiad i'r cefn ym mis Ionawr wedi talu ffordd.
Bydd hon yn dipyn o frwydr rhwng dwy garfan gre' a gallai fod yn brynhawn nerfus iawn i'r ffans ar y ddwy ochr.
Lle i enillwyr fydd Wern Mynach pnawn Sadwrn. C'mon Port!!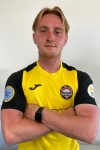 The first ever Ardal Northern Play-off will be held on Saturday at the Wern Mynach Ground which is in Park Road, Barmouth LL42 1PL. Kick off 1.00pm.
A whole season is now chrystalised into a single game with both teams aiming to take advantage of this second chance..
Both clubs look back on successful seasons in 2021/22 and now hope to prove that 2nd, after all, is not 'nothing'.
Caersws finished 3 pts behind Ardal NE champions Chirk AAA on 73 pts. They lost just 3 games over the season and scored 100 league goals.
They finished the season on a high note winning 9 and losing just one –to Dolgellau- of their last 10 games.
They also won the Ardal Northern League Cup beating Ardal NW champions Mold Alex 1-0 in the Final.
Goal scorers are key at any time and Caersws will be looking to leading scorer Luke Mumford to provide further goals to go with his season's tally of 21 in the league. Port will hope that they can again turn to Rhys Alun who scored such vital goals during the run-in
Port finished 11 points short of champions Mold Alex, recording 22 league wins scoring 95 goals and losing 5 times. They conceded just 25 goals, with Craig's decision to bring in experienced defenders in the January window paying off.
Clearly this will be a battle between two very strong outfits with a nail-biting afternoon in prospect for both sets of fans.
Wern Mynach on Saturday will be a place for winners. C'mon Port!!
---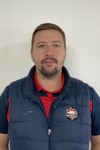 Wrth edrych ymlaen at yr achlysur mawr ar Wern Mynach, mae Craig Papirnyk yn croesawu'r ail gyfle ar ôl y siom o fethu sicrhau dyrchafiad fel pencampwyr,.gan gydnabod llwyddiant haeddiannol Y Wyddgrug.

Mae'n gweld y gêm yn estyn y cyfle am 'ail fywyd' i'r clwb ond yn ymwybodol iawn fod yna gêm anodd iawn o'u blaen.

Mae'n croesawu chwarae'r gem adra yn ei dref ei hun, gan bwysleisio fod popeth yn cael ei wneud yn ystod y pythefnos yn arwain at y gêm i gynnig y cyfle gorau posib' am lwyddiant.

Gyda'r cyfan yn dod i lawr i un gêm mae'n ymwybodol o faint yr achlysur ac yn gwybod mor bwysig bydd y cefnogwyr ffyddlon.


Craig Papirnyk looks ahead to the Play-off Final. While not concealing his disappointment at having to go through this route he concedes that he can't wait for Saturday's huge occasion.

"As the season draws to a close, we have one last chance at promotion.

"Naturally we are all disappointed with not winning the league and gaining automatic promotion, but the table doesn't lie and at certain times during the season we just haven't been good enough. All credit to Mold, worthy winners.

"This play-off game is a really great opportunity for us and a second life !

"Caersws will be no easy game and for them promotion is as important.

"I personally can't wait for the game, I'm fortunate to have my home town host it and I'm really looking forward to it.

"We know what's at stake, we will be preparing over these two weeks to ensure we have done everything beforehand to give us the best chance possible.

"It's a one-off game and a huge occasion for both clubs, we are all focused and looking forward to it.

"I think the Port faithful will turn out in their 100s and we will need them and their fantastic support.

" Come on Port ! "
---


Gwybodaeth Bwysig gan yr ARDAL NORTHERN

Ni fydd mynediad I'r Maes Parcio yn Wern Mynach yn cael ei ganiatau ar ôl 12.00pm pnawn Sadwrn, heblaw am mynediad i'r anabl, pan fydd y Ffeinal Ail-gyfle yn cael ei chwarae rhwng CPD Porthmadog a Chaersws.

Ond bydd cefnogwyr yn medru parcio yn y prif maes parcio yn Bermo neu ar hyd lan y môr.


Important information from the ARDAL NORTHERN

Supporters with vehicles attending this weekend's Play-off Final between CPD Porthmadog and Caersws FC at Barmouth will not be able to gain access to the Car Park at the ground after 12'00 pm unless for disabled access only.

However supporters can park in the main Barmouth Town Car Park or on the seafront and walk to the ground.
---


Al-dîm St Asaph Res 3 Port 1 (Leon Williams)
---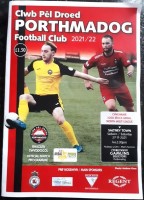 Daeth newyddion gwych fod Rhaglen Port wedi'i enwi y gorau yn yr Ardal NW yng Ngwobrwyon Swap Shop am 2021/22.
Yn ogystal enwyd y rhaglen yn y 10 Ucha dros Gymru gyfan gan sicrhau y 4ydd safle.
Estynnwn ein llongyfarchiadau i glwb Bermo a Dyffryn -bydd yn ein croesawu i Wern Mynach pnawn Sadwrn- am gael eu henwi y 'Gorau yng Nghymru'.
Mae'r clwb yn dymuno diolch yn fawr i Golygydd y Rhaglen, Rhydian Morgan, am ei waith cyson yn cynhyrchu rhaglen o safon ar gyfer bob gêm.
Meddai Rhydian, "Diolch i bawb sy'n ymwneud â'r rhaglen am eu cefnogaeth bob tymor."

Great news that the Porthmadog Match Day Programme has been named the Best in the Ardal Nw League in the Swap Shop Programme Awards for 2021/22.
In addition it has been named in the Top Ten in Wales achieving 4th spot.
We also extend our congratulations to our hosts next Saturday, neighbours Barmouth and Dyffryn FC on their considerable achievement being named the Best in Wales.
A very special mention to our programme editor Rhydian Morgan who has produced an excellent programme throughout the season and over many years.
Rhydian says, "Thanks to all who have contributed to producing the programme over the years."
---


Bu'r County Times yn bwrw golwg ymlaen at Ffeinal yr Ail-gyfle. Mae y County Times bob amser yn rhoi sylw rhagorol ar ei Gwefan ac mewn print i glybiau'r Canolbarth.
Mewn cyfweliad mae'r rheolwr, Mark Griffiths, yn edrych ymlaen at y gêm. (Gweler isod)
Mae gan y County Times farn bositif hefyd am y dewis o'r Bermo fel lleoliad am y gêm fawr ac yn gweld y trên fel opsiwn da i'r ddwy garfan o ffans sy'n teithio i'r gêm fawr.


The County Times, with its usual excellent coverage of mid-Wales football, looks ahead to the Play-off Final.
ALL roads will lead to Barmouth, says the County Times, for the eagerly anticipated Ardal North Play-off final between Caersws and Porthmadog on May 28.
Caersws manager Mark Griffiths, looking ahead to the Play-off Final, told Gavin Grosvenor of the County Times:

"It will be a great occasion for the club.
"Hopefully we can bank on a large crowd coming up from the village for the day and cheering us on, enjoy a few celebratory beers and then get back home for the UEFA Champions League Final."
Griffiths was happy with the final venue, saying such games should be played on natural surfaces whenever possible.,br> "It's a great ground and I am very happy Barmouth have been given the final," said Griffiths. "There were a few other suggestions but Barmouth makes sense geographically central to both finalists."
The match will see either Caersws or Porthmadog promoted back to the second tier.
Griffiths said: "Obviously both clubs used to play in the League of Wales back in the day so we know each other relatively well.
"Porthmadog are a good club who, like us, will want to get promoted to the second tier.
"It promises to be a great game and hopefully one which will see us take our chance to be promoted."
With Barmouth served by a railway line to both mid and north west Wales the match is expected to attract a bumper gate, particularly those from Caersws who will hope their day at the seaside ends with promotion.
---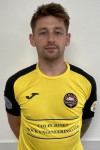 Wrth inni edrych ymlaen at y gêm ar Mai 28 cymrwn olwg yn ôl at y tro diwetha' i'r ddau gyfarfod, a hynny yn Ionawr 2018. Ond mae'r cystadlu brwd rhyngddynt yn mynd yn ôl i dymor 1992/93 pan oedd y ddau ymysg aelodau gwreiddiol Cynghrair Cymru.
Y tro diwetha' yna, Port oedd yr enillwyr o 2-0 gyda Gareth Jones Evans a Joe Chaplin yn sgorio, a hyn yn cwblhau'r dwbl, gan i Port ennill o 5-2 draw ar Y Rec. Dyma ddywedir yn yr adroddiad o'r gêm ar y Traeth:-

"Tarodd Port ddwywaith cyn a 'chydig ar ôl yr hanner awr. Sion Edwards yn torri lawr y chwith, arweiniodd at y gôl gynta'. Mesurodd ei groesiad yn berffaith a peniwyd y bêl gan Gareth Jones Evans heibio'r golwr Callum Hawthorne i agor y sgorio. Chwe munud yn ddiweddarach, eto pêl gan Sion Edwards, yn cael ei rhwydo gan Joe Chaplin. "

Er nad yw'r canlyniad hwn yn berthnasol o gwbl i Ffeinal yr Ail-gyfle mae'n ddiddorol nodi'r timau (isod) pan gyfarfu'r ddau ddiwetha'.
Pedair mlynedd ymlaen ac mae nifer yn dal i ymddangos yng nghrysiau'r clybiau. Gareth Jones Evans, Julian Williams, Josh Banks ac Ifan Emlyn i Port a Jake Parr a Rhydian Davies i Gaersws. Yn y gôl i Port oedd Richard Harvey, un o fawrion y clwb, a sydd yn dal i weithio drostynt fel aelod o'r Bwrdd.

As we build up to the game on May 28th we take a look back to the last time the two clubs were in opposition. in January 2018. But he rivalry between Caersws and Port stretches back to season 1992/93 when the clubs were both founder members of the then League of Wales. Regular visits between the Traeth and the Rec continued during periods in both the Welsh Premier and the Cymru Alliance.
On that last occasion, Port were winners by 2-0, with Gareth Jones Evans and Joe Chaplin on the score sheet and completing a season's double, having won 5-2 at the Rec. The match report at the time says:-

"Port struck twice, just before and just after the half hour mark. A good break down the left by Sion Edwards led to the first goal. His measured cross was coolly headed wide of keeper Callum Hawthorne (by Gareth J Evans) to open the scoring. Six minutes later Port doubled their advantage and again it was a Sion Edwards assist. fired in by Joe Chaplin."

Though these results will have no bearing on the Play-off Final meeting it is interesting to note the line-ups when the two last met:-

PORTHMADOG: Richard Harvey, Tomos Emlyn, Josh Banks, Dan Roberts, Tom Taylor, Gareth Jones Evans (Rob Evans 65'), Ifan Emlyn, Iwan Lewis, Joe Chaplin (Meilir Williams 55'). Julian Williams, Sion Edwards (Cai Jones 70'). Unused subs; Sion Bradley, Craig Papirnyk. Yellow: Josh Banks 69',
CAERSWS: Callum Hawthorne, Jake Parr, Aron Hughes-Jones (Phil Jones 81'), Elliot Jones, Ryan Davies (Dave Lloyd 81'), Graham Jones, Rhydian Davies, Lance Jones, Steve Blenkinsop, Luke Sherbon, Craig Harris. Unused subs: Graham Evans, Dylan McPhee. Yellow: Elliot Jones 51'.

Four years on and we see that several players are still turning out in the same club colours Gareth Jones Evans, Julian Williams, Josh Banks and Ifan Emlyn for Port with Jake Parr and Rhydian Davies for Caersws. In goal that day was Richard Harvey, one of the Port 'greats', who still serves the club as a member of the Board.
---

CANLYNIAD: Treffynnon 3 Port 2 (Rhys Hughes, Ashley Davies (og).) Port yn brwydro nol ar ôl bod 3-0 lawr hanner amser.

Nos yfory bydd yr Ail-dîm oddi cartref i Ail-dîm Treffynnon (Mercher 18 Mai)
Chwaraeir y gem yn y Nghanolfan Mostyn CH8 9PF
Bydd y gic gynta' am 7.15pm.

RESULT: Holywell 3 Port 2 (Rhys Hughes, Ashley Davies (og).) Port 2nd half fight back after being 3-0 down at half-time.

The Reserves will be away to Holywell Res tomorrow evening (Wednesday, 18 May)
The game will be played at the Mostyn Community Centre CH8 9PF
Kick off will be at 7.15pm.
---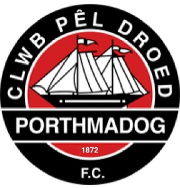 Hoffai swyddogion y clwb ddiolch i'r cefnogwyr am y gefnogaeth drwy'r tymor, gartref ac oddi cartref. Un gêm fawr ar ôl mewn pythefnos!! 28ain Mai.



Club officials would like to thank supporters for their support all season, home and away. One big game left on 28th May




---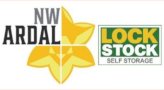 Pnawn Sadwrn, daeth y llen I lawr ar dymor 2021/22 yr Ardal NW, tymor yn ymestyn yn ôl i fis Gorffennaf 2021. Mewn gêm, nad oedd yn newid fawr ar y tabl terfynol, ymunodd Port yn nathliadau'r pencampwyr gan ffurfio gosgordd i'w anrhydeddu wrth iddynt ddod i'r cae ar Barc Alyn. Roedd y gêm hefyd yn gyfle i Rhys Alun gyrraedd 20 gôl am y tymor.(Gweler Adroddiad Treflyn.)
Tymor gwych i'r Wyddgrug, yn ennill y gynghrair gyda 11 pwynt o fantais dros Port yn yr ail safle.
Ond i Port nid yw'r cyfan drosodd, yn wir mae gêm y tymor eto i ddod sy'n golygu pythefnos o densiwn a brathu ewinedd cyn cyfarfod Caersws -yr hen elynion cyfeillgar o ddyddiau cychwynnol y Gynghrair Genedlaethol.
Dim ond un gêm arall chwaraewyd yn yr Ardal NW dros y penwythnos, honno a welodd Brymbo yn ymweld â Llandudno Albion. Yn sicr bydd yn dda gan garfan ifanc Brymbo weld cefn tymor 2021/22. Wrth golli ar Faesdu recordwyd goliau ffigwr dwbl yn eu herbyn am y 4 ydd tro yn y 7 gem ola' o'r tymor. Byddant yn falch o'r cyfle bellach, i ail adeiladu ar lefel is.

The final curtain came down on season 2021 /22 on Saturday, a season stretching back to July 2021. In a game which had no significance as far as the final table is concerned, Port joined in the Alex celebrations forming a guard of honour as the champions took the field at Alyn Park. The game also provided Rhys Alun with the opportunity to reach 20 goals for the season.(See Treflyn's Match Report.)
A great season for Mold Alex winning the league by an 11-point margin over Port as runners-up.
But for Port the season is far from over, as their game of the season awaits in a fortnight – two weeks of nail-biting and tension before they meet their old League of Wales rivals; Caersws.
There was just one other game in the Ardal NW over the weekend when Brymbo visited Llandudno Albion. It must be with huge relief the young Brymbo squad see the back of season 2021/22. At Maesdu they went down to their 4th double figure defeat in the last 7 matches. Perhaps now there will be an opportunity to re-build at a lower level.
---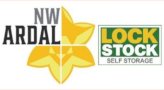 Llongyfarchiadau i'r Wyddgrug yn dilyn tymor ardderchog yn 2021/22.
Pan adrefnwyd y gêm rhwng Y Wyddgrug a Port yn gêm ola' un o dymor yr Ardal NW, roedd yn posib' iddi fod y gêm a byddai'n penderfynu'r teitl.
Ond, ers hynny mae'r canlyniadau wedi sicrhau na fydd hyn yn digwydd, ac yn lle, diwrnod o ddathlu fydd hi i groesawu'r pencampwyr adre i Barc Alyn. Bydd y clwb cartref yn anelu i orffen tymor llwyddianus ar nodyn uchel. Bydd yna ddathliad dwbl, yn ennill y Gynghrair a hefyd Tlws CBDC er, fydd yna rhyw gymaint o siom at fethu'r trebl wrth i Gaersws eu curo 1-0 yn Ffeinal Cwpan y Gynghrair.

Er nad yw bellach yn 'gêm y tymor', nid gêm ddibwys gyda un yn dathlu a'r llall yn gwneud y niferoedd i fyny fydd hon. Bydd Port yn teithio pnawn Sadwrn gan wybod fod eu tymor yn dal yn fyw ac yn iach, yn dilyn y fuddugoliaeth yn Llanuwchllyn, a gyda'r cyfle i ymuno gyda'r Wyddgrug yn y Cymru North y tymor nesa' yn dal yn bosib'. Rhaid cofio hefyd mai gêm rhwng y cynta' a'r ail yn y tabl fydd hon.
C'mon Port!!

Congratulations to our opponents of next Saturday on their outstanding season.
When Saturday's fixture between Mold Alex and Port was re-arranged as the final match of the Ardal NW season, there was considerable anticipation and licking of lips at such a prospect. It could even be the day when the title could be decided.
But events since have ended that possibility, and now it will be a day of celebration at Alyn Park to welcome home the champions whose aim will be to finish their season with a bang. There will in fact be a double, of League and FA Trophy, to celebrate, and only narrowly missing out on the treble, having been beaten finalists to Caersws in the League Cup Final.
Port, far from making up the numbers, will travel happy in the knowledge that their season is still very much alive, following last Saturday's win at Llanuwchllyn, and with the possibility of joining Mold Alex in the Cymru North next season still very much on an 'agenda to be decided'. This of course remains a game between first second in the table.
C'mon Port!!
---

Adroddwyd eisoes ar Facebook a Trydar bydd y Ffeinal Ail-gyfle yr Ardal NW rhwng Port a Chaersws yn cael ei chwarae ar gae Wern Mynach, Y Bermo ar Sadwrn, Mai 28ain.
Cic Gynta' am 1.00pm.

As has already been reported on Facebook and Twitter the Allied NW Play-off Final between Port and Caersws FC will be played at Barmouth Fc's Wern Mynach Ground ob Saturday May 28th.
Kick off will be at 1.00pm
---

Yn dilyn sicrhau y Drwydded Haen 2 gan banel Trwyddedu Annibynnol CBDC, hoffai swyddogion y clwb ddiolch i bawb sydd wedi helpu iwneud hynny yn bosib'.
Yn enwedig dymuna swyddogion rhoi ar gofnod eu diolch i'r Swyddog Trwyddedu, Angela Roberts.

Following on from the awarding of a Tier2 Licence by the FAW Tier 2 First Instance Body, Club officials would like to thank everyone who helped to make that possible.
In particular they would like to place on record their thanks to Licensing Officer, Angela Roberts.
---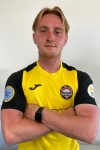 Llongyfarchiadau I Rhys Alun, ar ennill pleidlais y cefnogwyr -Chwaraewr y Mis am Ebrill.
Bu yn fis llawn tensiwn wrth i'r frwydr am ddyrcgafiad gyrraedd uchafbwynt. Ychwanegwyd at y pwysedd gyda'r gem gyfartal ar Faes Dulyn gan wneud y gêmau gyda Dinas Llanelwy a CPD Y Felinheli yn rhai yr oedd rhaid eu hennill. Ar y ddau achlysur, rhwydodd Rhys unig gôl y gêm gan sicrhau 6 phwynt holl bwysig a'r cyfle i gyrraedd y gêm ail-gyfle.
Gyda'i berfformiad yn Llanuwchllyn; yn cyfrannu at y gôl gynta gan Jamie McDaid ac wedyn yn mynd ar garlam mewn i'r bocs a chael cic o'r smotyn, a thrwy hyn helpu i sicrhau lle yn y gêm ail-gyfle.
Gyda un gem gynghrair yn weddill, mae Rhys wedi sgorio 19 o goliau sef 17 mewn gêmau cynghrair a 2 yn y cwpanau -tipyn o record.

Congratulations to Rhys Alun who has been voted the club's Player of the Month for April.
It has been a month full of tension as the promotion race reached its climax. Dropping points at Nantlle Vale added to the pressure and in the 'must win' fixtures against St. Asaph and CPD Y Felinheli, Rhys netted the only goal of the game on both occasions, to give Port a priceless 6 points and a chance to reach the play-off.
His performance at Llanuwchllyn, the assist for the first goal and his late charge to get the penalty decision, all helped to finish the job and ensure the play-off spot was ours.
With one league game remaining he has scored 19 goals this season, 17 league goals and 2 in cup ties -quite a season.
---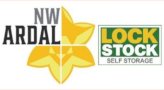 Gyda'r Gynghrair Ardal NW yn tynnu at ei therfyn dim ond dwy gem cafodd ei chwarae y penwythnos hwn. Daeth Nantlle Fêl a'i tymor i ben gyda gêm gyfartal , nos Wener, ar Faes Dulyn gyda 9fed safle boddhaol i'w rheolwr Sion Eifion tra fod Llanrwst yn gorffen yn 4ydd gyda digon o lwyddiant i adeiladu arno at y tymor nesa'.
.Ond i Port y gêm yn Llanuwchllyn oedd y bwysica o'r tymor -hyd yma! Wrth iddynt godi'r 3 phwynt sy'n sicrhau lle yn ffeinal yr ail gyfle a gêm gyda Chaersws gyda'r dyddiad a'r lleoliad i'w gadarnhau.
Roedd ddoe hefyd yn ddiwrnod mawr i Gaersws, yn curo'r Wyddgrug o 1-0 ym Mhenycae i fod y clwb cynta' i ennill Cwpan Cynghrair yr Ardal Northern a hynny o flaen torf o 400+.

As the Ardal North West winds down with only two league fixtures played. Nantlle Vale brought their season to and end on Friday with a goalless draw at Maes Dulyn. A very satisfactory 9th place finish for manager Sion Eifion while Llanrwst made their presence felt with a 4th place finish and plenty to build on for next season.
But it was far from wind-down for Port as they clinched an all-important 3 points at Llanuwchllyn to set up a play-off clash with Caersws at a venue and a date to be announced.
It was a big day also for Caersws themselves, becoming the first ever winners of the Ardal Northern League Cup with a 1-0 win over Mold Alex in a well-supported final at Penycae, where there was a 400+ crowd.
---

Heddiw, yn dilyn cyfarfod o'r Panel Trwyddedu Annibynnol, mae Port wedi sicrhau eu Trwydded Haen 2.
Maent yn un o 7 clwb o Haen 3 i gael y Drwydded Swyddogol.
Ymysg y 7 clwb hefyd mae Y Waun (Chirk AAA) a'r Wyddgrug -y ddau sy wedi ennill dyrchafiad- yn ogystal a Chaersws sydd eisoes wedi sicrhau eu lle yn y gêm ail chwarae.

Port have been awarded their Tier 2 licence following a meeting held today by the independent First Instance Body.
They are one of 7 Tier 3 clubs to gain official certification.
Also among the successful clubs clubs are promoted Chirk AAA and Mold Alex and also Caersws who have already gained a Tier 3 play-off place.
---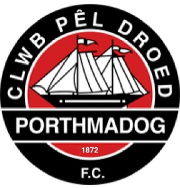 Gan fod penderfyniad wedi'i dderbyn wrth yr Ardal Northern ynglyn â gêm Port a Saltney medrwn ychwanegu pwyntiau a goliau i'r ystadegau.
Eisoes mae'r tabl ar y wefan wedi'i diweddaru gyda Port bellach ar 66 pwynt sef dau yn llai na Dinbych. Mae'r sgôr o 5-1 hefyd yn effeithio'r golofn Gwahaniaeth Goliau.
Hefyd wrth gwrs mae ystadegau'r tri sgoriwr yn derbyn ychwanegiad. Y Sgorwyr ar y dydd oedd Julian Williams (2), Matty Jones (2) a Marcus Banks.
Mae hyn yn mynd a chyfanswm Julian i 21 gôl, Matty i 15 gôl a Marcus i 8 gôl.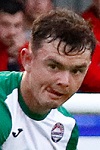 Now that a decision has been received regarding the abandoned fixture between Port and Saltney the stats can now be updated to include both points and goals.
The table on this website has already been updated and Port now stand on 66pts two points behind Denbigh Town. The margin of the 5-1 win also has a knock on effect on the Goal Difference stats.
The scorers of the five Port goals also see their figures improve. The goals on the day were scored by Julian Williams (2), Matty Jones (2) and Marcus Banks.
This takes Julian's current total to 21 goals, Matty to 15 goals and Marcus 8 goals.



---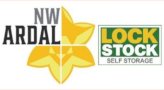 Cafwyd y wybodaeth canlynol gan ysgrifennydd yr Adran Northern Leagues Chas Rowland ynglyn â'r gêm a ohiriwyd ar 27 Tachwedd: -

Penderfynodd pwyllgor y gynghrair fod y canlyniad yn sefyll
Ni fydd y gêm felly yn cael ei hail chwarae

Dywedodd Chas Rowland "Oherwydd yr amser a gymerwyd i'r gwrandawiadau gael eu cynnal fe gysylltwyd â CBDC ac maent yn cytuno inni gyhoeddi'r penderfyniad.
Gwnaed y penderfyniad gan ddefnyddio'r rheol ganlynol
20.1. Any Match not completed may be ordered to stand as a completed Match or replayed for the full period of ninety (90) minutes, as the Committee may direct
Bydd pawb felly yn hapus i gael eglurder o'r diwedd.

With regard to the abandoned fixture played on 27 November: the Ardal Northern League Secretary Chas Rowland has informed the club that: -

The league committee ruled that the result stands.
The game will therefore not be replayed.

Chas Rowland stated "Due to the time it has taken for the hearings to take place we have contacted the FAW and they agree that we can now publish the leagues ruling."
The decision was made using the following ruling
20.1. Any Match not completed may be ordered to stand as a completed Match or replayed for the full period of ninety (90) minutes, as the Committee may direct ……..
All concerned will welcome the clarity this decision brings
---


CANLYNIAD / RESULT: PORT 2-2 ST ASAPH (Scorwyr Port / Port Scorers: J Romanowicz R Jones (p))

Bydd yr Ail-dîm yn croesawu Ail-dîm Dinas Llanelwy i'r Traeth pnawn Sadwrn.
Cic gynta' am 2,30pm.

The Reserves will welcome St Asaph Res, to the Traeth tomorrow (Saturday)
Kick off at 2.30pm.
---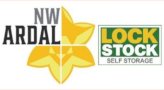 Taith fer i Lanuwchllyn i Port pnawn Sadwrn, ond taith a fedrai fod yn dyngedfennol i'w tymor eleni.
Gyda Dinbych eisoes wedi gorffen eu gêmau am y tymor ar 68 pwynt bydd angen 6 pwynt arall ar Port er mwyn symud i'r ail safle. Un llygeidiog fydd carfan Port pnawn Sadwrn, yn edrych ddim pellach na'r 90 munud o'u blaen yn Llanuwchllyn a'r 3 phwynt a fyddai'n eu symud yn agosach at Ddinbych.
Bydd Llanuwchllyn yn wrthwynebwyr anodd. Mae ganddynt garfan dda a gyda nifer ohonynt wedi chwarae i'r ddau glwb bydd yn rhoi rhywbeth yn ychwanegol i'r gêm. Llanuwchllyn oedd yn fuddugol yn y gêm rhwng y ddau ar Y traeth a byddant felly y chwilio am y dwbl.
Ond er na fydd Craig Papirnyk a'i garfan yn edrych fawr pellach na Llanuwchllyn, bydd cefnogwyr mae'n siwr yn ystyried y posibiliadau eraill. Mae'r eliffant, y bu'r ysgrifennydd Chris Blanchard yn cyfeirio ato, yn dal yn y 'stafell yn aros am ymdrech nesa Pwyllgor Disgyblu'r CBDC i setlo'r broblem. Wedyn, unwaith i hynny ddigwydd bydd yna gêm gyda'r pencampwyr ar Faes Alyn Y Wyddgrug ar 14eg Mai.
Ond, er yr holl bwyntiau uchel ac isel o dymor hir, pwysig ydy cofio fod y cyfan yn nwylo Port. Os daw'r canlyniadau iawn ar y cae, wedyn byddwn yn y gêm ail-gyfle. Pwy fasa'n dymuno bod yn cefnogwr?!!!
C'mon Port!!
ON Da oedd gweld Jamie McDaid yn ôl mewn crys Port yn Y Felinheli gan wneud cryn argraff. Hwn oedd ei ymddangosiad cynta' ers 24 Awst.

.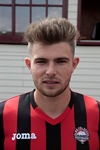 Port will make the short journey to Llanuwchllyn on Saturday knowing that only a win will do.
With, Denbigh Town, their rivals for the play-off place, having already completed their fixtures on 68 pts, Port need 6 more points to overtake them. Saturday's Port squad will need to look no further than that 90 mins in Llanuwchllyn, which could edge them an all important 3pts closer to Denbigh.
Llanuwchllyn will however provide tough opposition. They have a strong squad and, the fact that several players have appeared for both sides, will bring some extra edge to the game. In addition, Llanuwchllyn were winners of the corresponding match at the Traeth and so will be looking to gain a season's double over Port. But, after all the ups and downs of a long season, it is important to stress that the situation remains in Port's hands. Get the right results on the pitch and they reach the play-off. Who would be a football supporter?!!!!
C'mon Port!!
PS It was good to see Jamie McDaid back in the squad at Y Felinheli and making such a fine impact. It was Jamie's first Port appearance since 24 August.
---

CANLYNIAD / RESULT Dinbych / Denbigh 3-0 PORT

Bydd yr Ail-dîm yn chwarae yn Dinbych heno
Cic gynta am 7,30pm

Port Res travel to take on Denbigh Res tonight at Central Park
Kick of: 7.30pm
---

Roedd y fuddugoliaeth o 5-1 dros Saltney yn ddigon i'r Wyddgrug gael eu dwylo ar y teitl. Mae'r fuddugoliaeth yn gwneud eu cyfanswm pwyntiau yn 74 yn un na ellid ei guro.
Llongyfarchiadau i'r Wyddgrug ar eu perfformiadau cyson ar hyd y tymor.

Mold Alex took the ANW title tonight with a 5-1 victory over Saltney Town which glves them an unassailable 74pts.
Congrats to the Alex for their consistent performances throughout which has earned them the title.
---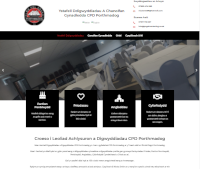 Well lle gwell na Ystafell Ddigwyddiadau a Chanolfan Gynadledda Y Traeth.
Ewch i wefan newydd y clwb i wneud yr holl drefniadau.


For excellent facilities where better to go : The Traeth Function room & Conference Centre
Visit the club's new website to make all your necessary arrangements
---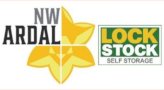 Gyda buddugoliaeth o 3-0 dros Nantlle Fêl, nos Wener, mae'r Wyddgrug wedi camu 'mlaen tuag at teitl yr Ardal NW.
Ond gyda gweddillion y tymor yn cael eu cwblhau, ac er fod Dinbych eisoes wedi chwarae eu 30 gem am y tymor, mae gan Port dwy gêm yn ogystal a phenderfyniad 'stafell bwyllgor yn weddill, cyn i'r safle ail gyfle yn yr Ardal NW gael ei benderfynu.
Draw yn yr Ardal NE mae'r ddau safle ucha' wedi'u penderfynu. Y Waun (Chirk AAA) ydy'r pencampwyr gyda rhediad hwyr Caersws yn sicrhau yr ail safle a lle yn y ffeinal ail-gyfle. Mae'r ddau gwlb eisoes wedi gorffen eu gêmau cynghrair.
Felly pan fydd y safleoedd terfynol wedi setlo bydd Port neu Dinbych yn chwarae Caersws ar Sadwrn, Mai 21 ar gae sydd eto i'w benderfynu.
Bydd Ffeinal Cwpan y Gynghrairyn cael ei chwarae yn Penycae rhwng Y Wyddgrug a Chaersws. Y Sadwen nesa' (2.30pm).

Mold Alex march on towards the Ardal NW title with a 3-0 win over Nantlle Vale as the clubs play out the last rights of the 2021/22 season.
But the play-off place remains to be decided and, though Denbigh have now completed their 30 game season, Port have two games left, together with a much delayed committee-room decision, one which could have a huge bearing on the final outcome.
Over in the Ardal North East the top two have already been decided. Chirk AAA are the title winners and Caersws, with a late run, have secured the runners-up spot and a place in the play=off. Both clubs have completed their fixtures for the season.
Port or Denbigh -when the final placings are resolved- will therefore meet Caersws in the play-off final o May 21st at a venue to be decided.
The League Cup Final will be played at Penycae next Saturday (2.30pm) between Mold Alex and Caersws.
---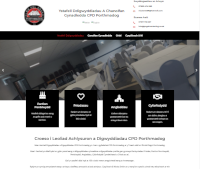 Am ragor o wybodaeth neu am ddyfynbris Rhad ac am Ddim cysylltwch â ni i drafod eich gofynion pwrpasol. Edrychwn ymlaen at eich croesawu i'r Traeth.


For more information or for a Free Quotation please contact us to discuss your bespoke requirements. We look forward to welcoming you to Y Traeth.


---

CANLYNIAD /RESULT: CAERGYBI / HOLYHEAD 6-1 PORT

Bydd yr Ail-dîm yn teithio i Gaergybi heddiw (Sadwrn) i chwarae Ail-dîm Hotspyrs Caergybi
Cic gynta' am 2.30pm.

The Reserves will travel to Holyhead today (Saturday) to take on the Hotspurs Res.
Kick off at 2.30pm.
---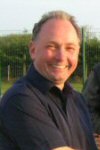 Mae'r clwb wedi rhyddau y Datganiad isod ynglyn â'r Gwradawiad a oedd i'w gynnal heddiw yn dilyn y gêm rhwng Port a Saltney ar Tachwedd 27.

"Er i'r Cadeirydd a'r Ysgrifennydd gyrraedd Colliers Park , Gresffordd mewn da bryd ar gyfer y gwrandawiad, oherwydd amgylchiadau annisgwyl cafodd y gwrandawiad ei ohirio. Bydd y clwb yn cael gwybod am ddyddiad newydd gan Gymdeithas Bêl-droed Cymru maes o law."
Dywedodd y Cadeirydd Phil Jones, "Mae dweud ein bod yn siomedig yn danddatganiad."

The club have released the following statement regarding the Hearing which was due to be held today following the game between Port and Saltney on November 27.

"Despite the Chairman and Secretary arriving in Colliers Park , Gresford in good time for the hearing, due to unforseen circumstances the hearing was adjourned.
The club will be notified of a new date by the FAW in due course."
The Chairman Phil Jones said, "To say we are disappointed is an understatement."
---

CANLYNIAD / RESULT: PORT 5-2 BALA
. Sgorwyr / Scorers : Guto Griffith (2) John Littlemore, Cian Pritchard, Aron Jones
---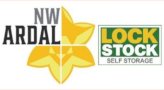 Buddugoliaethau sylweddol i'r Wyddgrug ac i Ddinbych heno sydd hefyd yn gwella eu cyfrif gwahaniaeth goliau.
Llawer yn dibynnu rwan ar ganlyniad gwrandawiad CBDC

Llanuwchllyn 0-4 Dinbych / Denbigh
Y Wyddgrug / Mold Alex 4-1 Rhostyllen

There were big wins for Mold Alex and Denbigh Town tonight and a boost for their goal difference
Much now hangs on the result of the FAW Hearing
---

Mae CBDC yn cynhyrchu Tablau Disgyblaeth ar gyfer cynghreiriau sydd yn dod o dan ei reolaeth uniongyrchol, gan gymharu record ddisgyblaeth, ar y cae, o fewn ei cynghrair.
Mae gan Port record arbennig yn ystod tymor 2021/22 a nhw sydd ar ben Tabl Chwarae Teg yr Adran NW. Bu hyn yn fanteisiol iawn ar hyd y tymor gan osgoi colli chwaraewyr i waharddiadau di-angen.
Hyd yma, ni dderbyniodd yr un chwaraewr o Port 'Gerdyn Coch' ac mae'r cyfri 'Cardiau Melyn' yn sefyll ar 19 o rybuddion.
Mae'r Tabl Chwarae Teg yn cael ei ddiweddaru yn fisol ac mae'r Tabl presennol yn mynd hyd at Mawrth 31.
Gwobrau: Bydd yna wobr i bob Enillydd Cynghrair Chwarae Teg CBDC, ym mhob adran o'r cynghreiriau sy'n dod o dan ei reolaeth uniongyrchol CBDC. Bydd pob enillydd ar bob lefel o'r pyramid yn derbyn gwobr ariannol a allai gael, er enghraifft, ei ddefnyddio ar gyfer offer neu gwelliannau i'r caeau chwarae.
Cewch ddal fyny efo'r Tablau Chwarae Teg wrth fynd i wefan CBDC (https://www.faw.cymru/en/about-faw/pitch/fa-wales-fair-play/) Neu mynd i 'About FAW' a clic ar FAW Wales Fair Play.

The FAW produces monthly Discipline Tables for the Directly Affiliated Leagues, which details and compares a club's on-field disciplinary record within their league.
Port have an excellent record during the 2021/22 season and currently head the Ardal NW Fair Play League. This has the distinct advantage of avoiding losing players to unnecessary suspensions during the season.
Up to date no Port player has received a 'Red Card' and their 'Yellow Card' count stands at just 19 cautions.
The Fair Play Table is updated on a monthly basis and the current table is up to March 31.
Prizes: There will be a FAW Fair Play Award winner in each division of the Directly Affiliated Leagues. Each winner, regardless of level in the pyramid, shall receive a monetary incentive. This prize money is to go towards equipment or ground improvements, for example.
You can check the Fair Play Table on the FAW website (https://www.faw.cymru/en/about-faw/pitch/fa-wales-fair-play/).Or go to 'About FAW' and click on FAW Wales Fair Play
---