Bydd yr Ail-dîm yn croesawu Ail-dîm Y Bala i'r Traeth nos yfory (Mawrth).
Cic gynta' am 7,45pm.

The Reserves will welcome Bala Town Res, to the Traeth tomorrow evening. (Tuesday)
Kick off at 7.45pm.
---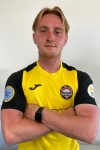 Gyda Port a Dinbych yn chwarae nos Wener ac yn sicrhau buddugoliaethau holl bwysig does fawr felly yn newid yn y râs am y safle ail-gyfle yn yr Ardal NW. Roedd gôl gan Rhys Alun yn ddigon i sicrhau'r pwyntiau i Port am yr ail wythnos yn olynol, a gôl Sion Jones i Ddinbych, yn ei gwneud yn 2-1 dros Llanrwst.
Nos Fawrh fydd Dinbych yn teithio i Lanuwchllyn. Hon fydd eu gêm olaf o'r tymor a bydd buddugoliaeth yn eu rhoi ar 68 pwynt. A'r noson ganlynol (Mercher), o'r diwedd, cynhelir y gwrandawiad yn dilyn y gêm gyda Saltney, a ddaeth i ben ar ôl 87 munud yn ôl ar Dachwedd 22ain. Pe byddai Port yn cael cadw'r 3 phwynt byddai ganddynt 66 pwynt gyda 2 gêm yn weddill.
Dim gêm gynghrair i'r Wyddgrug ond llongyfarchiadau iddynt am ennill Tlws CBDC yn curo Dynamos Baglan yn y ffeinal a Danny Warren yn sgorio unig gôl y gêm. Mae gan Y Wyddgrug 4 gêm yn weddill a hefyd mae angen adrenfu'r gêm gyda Llanuwchllyn a ohirwyd ar 60 munud.
Mae'r safleoedd ar y gwaelod wedi'u penderfynu ond yn aros am ganlyniadau trwyddedu Haen 3 gael eu cyhoeddi.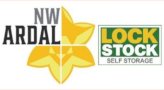 With Port and Denbigh both in action on Friday and both gaining narrow victories, it's a case of 'no change' in the play-off chase. For the second week running a single goal from Rhys Alun was enough to give Port the victory while a Sion Jones goal gave Denbigh a 2-1 win over Llanrwst. Now all attention will turn to Tuesday / Wednesday, two days which could go some way to sort out the play-off place for the Ardal North West.
On Tuesday evening Denbigh are away at Llanuwchllyn in their final match of the season. A win will put them on 68pts. Port, meanwhile, will be having the fate of their 28th game decided behind closed doors at a FAW Hearing into the Saltney match, a game abandoned in the 87th minute way, way back on the 27th November. The award of the 3pts would take Port to 66pts with 2 games remaining.
Congratulations to Mold Alex who meantime were winning the FAW Trophy beating Baglan Dynamos with Danny Warren scoring the only goal of the game. The Alex have 4 games remaining plus an abandoned match with Llanuwchllyn still to be sorted.
The bottom three are settled and now await the final outcome once the results of the 3rd Tier Licences are decided.
---

Yn y gêm Ail-dimau rhwng Treffynnon a Port heddiw, y tîm cartref, Treffynnon, aeth a hi o 4-0

Today's Reserve league match at Holywell ended in a 4-0 win for the home side over Port this afternoon.
---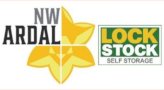 Gêm holl-bwysig arall wrth i Port wynebu CPD Y Felinheli ar Gae Seilo nos Wener.
Does 'na'r un gêm yn hawdd yn y cyfnod yma, wrth i Port a Dinbych frwydro am yr ail safle, gan hefyd sbio dros ysgwydd i weld sut mae'r llall yn gwneud. Ond iddynt ennill eu gêmau ddylai Port sicrhau ail gyfle ond yn dal mae eliffant Saltney yn y stafell, a hyn yn rhywbeth gallai Craig Papirnyk wneud hebddo ar adeg fel hyn.
Yn dilyn eu profiad yn chwarae Y Felin yn Tlws CBDC bydd Port yn gwybod nad mater hawdd ydy ei curo ar Gae Seilo. Mae eu record yn dweud y cyfan. Cyn colli i'r Wyddgrug y Sadwrn diwetha' roeddynt wedi curo Nantlle Fel, Llanuwchllyn a Llai yn ogystal a dal Dinbych i gêm gyfartal. Bydd Y Felin hefyd yn awyddus i fwrw 'nol ar ôl y golled ar Y Traeth pan rhwydodd Matty Jones 4 gwaith mewn 14 munud.
I Port mae'r cyfan am y 90 munud nesa', i godi ei gêm a mynd amdani. C'mon Port!!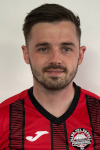 Another all-important fixture awaits as Port take on CPD Y Felinheli at Cae Seilo on Friday evening.
No game is easy at this stage, as Port and Denbigh battle it out and the tension mounts with both clubs looking over their shoulder, hoping the other will blink. Win the games and Port should reach the play-offs but there remains the Saltney elephant in the room which Craig Papirnyk could well do without at this stage of play.
Port know, from their early season experience in the FAW Trophy, that beating Y Felin at their Cae Seilo home is no easy matter. Their record there speaks for itself. Prior to the defeat to league leaders Mold Alex last Saturday, they had recorded home victories over Nantlle Vale, Llanuwchllyn and Llay Welfare plus holding Denbigh to a draw. Y Felinheli will also feel that they have unfinished business following that heavy defeat the Traeth when Matty Jones netted 4 times in 14 mins.
But for Port it is the next 90 mins that count, to raise their game and go for it.
C'mon Port!!
---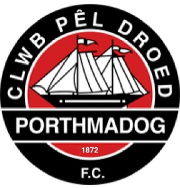 Mae'r torfeydd yn 2021/22 wedi bod yn rhyfeddol. Roedd yna beryg', yn dilyn y siom o ddisgyn i Haen 3 y pyramid, mai ar i lawr fyddai'r torfeydd yn mynd. Ond y gwrthwyneb sydd wedi digwydd. Yn y 15 gêm gynghrair ar Y Traeth mae ychydig yn brin o 4,000 o gefnogwyr wedi mynd drwy'r gatiau y tymor hwn – i fod yn fanwl gywir 3,989.
Y dorf fwyaf oedd y 403, a ddaeth i'r gêm ddarbi gyda Blaenau Ffestiniog; torf dipyn yn llai na'r un a fyddai wedi bod yna ar Wyl San Steffan, heblaw am ymyraeth y Covid. Roedd yna 5 gêm arall lle roedd yna dorf o fwy na 300 – y gêmau gyda Llanrwst, Nantlle Fêl, Dinbych, Y Wyddgrug a Dinas Llanelwy.
Gwnaeth y diweddglo, gyda brwydr am y safleoedd dyrchafu yn cyrraedd ei uchafbwynt, hefyd ddylanwadu ar maint y torfeydd. Er i'r 4 gêm olaf fod yn erbyn clybiau nad oedd yn dod a llawer o gefnogwyr efo nhw, yn dal roedd pob un a torf o dros 220 gyda chyfartaledd o 258. Daeth dros 1,000 i'r pedair gêm.
Y cyfartaledd am y 15 gêm ar Y Traeth yn 2021/22 ydy 266.

It has been a remarkable season for attendances at the Traeth in 2021/22. Given the fact that the drop to Tier 3 was a disappointment for all at the club, it brought with it the danger that gates could drop off considerably. But instead, the very opposite has been true. In the 15 home league fixtures, just short of 4,000 spectators have passed through the turnstiles at the Traeth this season -3,989 to be precise.
The highest gate was the 403 for the local derby with Blaenau Ffestiniog; a gate which would have been far higher had it been played on Boxing Day had not Covid intervened. There were 5 other games where the attendance exceeded 300 – those against Llanrwst, Nantlle Fêl, Denbigh Town, Mold Alex and St Asaph City.
The tense finish to the season has also helped to bring in the crowds, and despite the last 4 home games being against clubs that perhaps did not bring large travelling support, all exceeded 220 with an average of 258. Over a 1000 attended those 4 games.
Overall, the average gate for the season is 266.
---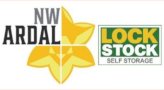 Mewn penwythnos lle mae'r safleoedd yn y gwaelodion wedi'u penderfynu, ymlaen at ddyrchafiad aeth y Wyddgrug, gan osgoi embaras posib gyda buddugoliaeth glir dros Y Felinheli ar Gae Seilo. Ond dal i fynd mae'r frwydr am yr ail safle a'r cyfle am ddyrchafiad.
Bu'n rhaid i Port weithio'n galed am fuddugoliaeth o un gôl dros trefn a phenderfyniad Dinas Llanelwy ond roedd y fuddugoliaeth yn ddigon i adael y râs am ddyrchafiad yn eu dwylo eu hunain. Cadw'r sialens i fynd wnaeth Dinbych gyda buddugoliaeth o 4-1 dros Rhostyllen gyda Dan Clarke yn rhwydo hatric. Maent yn dal mewn sefyllfa i fanteisio ar unrhyw flerwch gan Port. Mae canlyniadau diweddar yn golygu fod y fantais ar wahaniaeth goliau, oedd gan Port, bellach i lawr i un gôl.
Ar y gwaelod roedd y golled ar y Traeth yn ddigon i sicrhau tynged y Seintiau, fydd yn ymuno a'r Blaenau a Brymbo fel y tri fydd yn mynd i lawr. Yr unig achubiaeth posib iddynt fydd os wnaiff clwb fethu sicrhau y drwydded ar ôl ennill dyrchafiad o Haen 4. Ond o ystyried eu perffomiad ar y Traeth bydd gan y Seintiau siawns go lew o adennill eu lle yn fuan.

In a weekend where the relegation spots were decided, Mold Alex continued their relentless charge for promotion, avoiding a potential banana-skin by winning with a convincing score-line at Y Felinheli's Cae Seilo. The battle for the runner up spot and a place in the Ardal play-off continues.
Port were made to work hard for a narrow win against organised and determined St Asaph, but a single goal win was enough to keep their destiny in their own hands. Denbigh maintained their challenge with a 4-1 win over Rhostyllen with Dan Clarke netting a hat-trick. They remain placed to take advantage of any Port slip-up. Recent results also mean that the goal difference advantage Port has held, is now down to a single goal.
The single goal defeat at the Traeth, however, settled the Saints fate as they now join Blaenau and Brymbo as relegated clubs. Only a licensing failure by the Tier 4 promotion challengers can now save them. Given their performance at the Traeth, St Asaph will surely challenge for a quick return.
---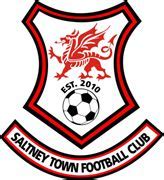 Mae'n edrych ein bod I gael y penderfyniad hir ddisgwyliedig am y gêm gyda Saltney a orffennodd 3 munud yn fuan.
Yn ysgrifennu yn y Rhaglen pnawn Sadwrn dywedodd ysgrifennydd y clwb, Chris Blanchard,
".... yr eliffant yn y stafell sydd bellach ar y gorwel ydy gwrandawiad gêm Saltney sydd i'w gynnal ar 27 Ebrill -yn union 5 mis wedir digwyddiad. Beth fydd y canlyniad, medrwn ond dyfalu, ond mae 3 phwynt enfawr yn y fantol. Yn amlwg byddwn yn gadael ichi wybod y canlyniad mor fuan a phosib."
Ar ôl misoedd, bellach dyddiau sydd gennym i aros.

We are about to have the long-awaited decision on the abandoned fixture with Saltney Town.
Club Secretary Chris Blanchard writing in Saturday's Match Programme says,
"….. the elephant in the room and now looming on the horizon is the Saltney Town hearing, which is due to be held on the 27th of APRIL -exactly 5 months after the event, What the outcome of this will be, we can only guess, but there is a massive three points at stake. Obviously, we will let you know the result as soon as possible."
After many months, it is now down to a matter of days.
---

Cyn cychwyn y gêm heddiw rhwng Port a Dinas Llanelwy cafwyd munud o dawelwch er cof am gyn chwaraewr Port, Bruce Emmanuel, chwaraewr talentog ac y dad i Peter Emmanuel, a wisgodd y coch a du gyda balchder yng nghyfod cynta'r cynghrair sydd bellach yn dwyn yr enw Cymru Premier. Estynnwn ein cydymdeimlad â theulu a ffrindiau Bruce.

Before today`s match between Port and St Asaph City, a minute`s silence was impeccably observed in memory of former Port player Bruce Emmanuel, a very fine player in his own right and father of Peter who wore the black and red with pride during our initial period in what is now known as the Welsh Premier. Our condolences go to Bruce`s family and friends.
---

Y gêm p'nawn Sadwrn fydd yr ola' o'r tymor ac felly mae'n amser I gefnogwyr bleidleisio am eu chwaraewr o'r tymor.
Mae yna ddigon o ddewis y tro yma o bob rhan o'r cae. Cofiwch bleidleiso cyn y gêm.

Saturday's game is the last at home this season so it is time for supporters to choose their Player of the Season.
You have have planty of choice from all parts of the pitch. Don't forget to cast your vote before the game.
---

Noddwr Match Sponsor: RJ WILLIAMS Honda / Isuzu TALSARNAU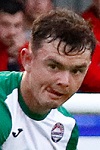 Gêm fawr arall – fel y cyfan oll I gyd bellach!
Wedi'r gem gyfartal y Sadwrn diwetha' ym Mhenygroes 'da ni 'nol eto i gêmau sydd rhaid eu hennill. Bydd golwg frâs o'r tabl yn awgrymu 3 phwynt hawdd i'r coch a du ond mae'r gwirionedd yn cyfleu stori wahanol. Er gwaetha eu safle isel mae gan y Seintiau y ddawn am yr annisgwyl, fel y profwyd wrth daro 'nol i guro Dinbych o 5-4, ond wedyn methwyd ail-adrodd y lwyddiant yn erbyn Y Wyddgrug nos Fercher.
Pan ymwelodd Port â Roe Plâs roedd honno hefyd yn gêm llaw goliau -11 i gyd- ac yn rhyfeddol, 8 o chwaraewr Port yn cyfrannu gôl yr un at sgôr terfynol o 8-3.
Yn y 5 gem ddiwetha' mae prif sgoriwr Port, Julian Williams, wedi rhwydo 5 gwaith, a gobeithio cawn weld Rhys Alun yn ôl, a'r ddeuawd yn bygwth fwy o goliau pnawn Sadwrn.
Anghyson efallai ydy'r disgrifiad o'r Seintiau ond nid tîm yw cymryd yn ysgafn ydy un sy'n colli 4-0 i Rhostylen ar y Sadwrn ac wedyn yn curo Dinbych 5-4 ar y nos Fercher. Gofal piau hi!
Mae'r gêm gynghrair ola' o'r y tymor ar y Traeth yn un holl bwysig ac mae'r hogia' angen eich cefnogaeth.
C'mon Port!!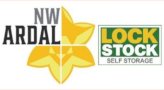 Another big game -aren't they all now!
After last Saturday's draw at Penygroes we are back to must win games. A quick look at the table and this should be a walk in the park for Port but reality tells us a very different story. Despite their lowly position St Asaph City are capable of the unexpected as they showed with a massive fight back at Denbigh to overcome the promotion challengers by 5-4. But there was no repeat performance when they played Mold Alex on Wednesday.
When Port visited St. Asaph, it was also a high-scoring game, with 11 goals scored and, in an 8-3 score-line, amazingly, Port's 8 goal tally was contributed by 8 different scorers.
Leading scorer, Julian Williams, has netted five times in the last 5 games let's hope that Rhys Alu is fit again for Saturday and we can have the striking duo back in tandem.
Inconsistent St Asaph maybe, but a team which loses 4-0 to Rhostyllen on Saturday, then beats Denbigh on the Wednesday cannot be taken lightly.
This is a vital fixture and the last of the season at the Traeth so be there to support the lads.
C'mon Port!!
---

Bydd yr Ail-dîm oddi cartref heno (nos IAU) yn RHUTHUN
Cic gynta' am 8.00 pm

The Reserves will travel to play Ruthin Town Res at the Memorial Fields tonight (Thursday).
Kick-off 8.00pm

CANLYNIAD / RESULT: Ruthun 3-2 Port (Rhys Hughes, Cian Pritchard)
---

Cynhelir digwyddiad Codi Arian ar gyfer Adran Ieuenctid Pêl-droed Porthmadog ar Y TRAETH ar SUL y PASG.
Bydd y rhaglen yn cynnwys:
Gêm rhwng Hyforddwyr yr Adran Ieuenctid a Cyn Chwaraewyr CPD Porthmadog. Cic gynta' am 2 pm.
Cyn hynny bydd yna Gêm Hwyl i Blant 1.00pm -1.45 pm.
Am 6.00 pm bydd yna OCSIWN gyda nifer fawr o eitemau gwerthchweil ar gael
BAR ar agor a BWYD ar gael
Cefnogwch y digwyddiad.

A Fund Raising Event for Porthmadog Juniors FC is being held at the TRAETH on EASTER SUNDAY.
The programme includes:
A game between Porthmadog Juniors FC Coaches and Porthmadog FC Former Players which kicks off at 2 pm.
Before this there will be a Kids Fun Football Game 1.00pm -1,45pm
There will be an Auction at 6pm with a number of worthwhile items available.
BAR Open, FOOD available.
Support the event.
---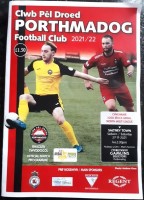 Cafodd Rhydian Morgan, golygydd rhaglen Port, ei gyfweld gan Vaughan Roderick ar rhaglen newyddion 'Dros Ginio' pnawn Mawrth.
Y pwnc trafod oedd y tueddiad i rhaglenni llawer iawn o glybiau pêl-droed bellach gael eu cyhoeddi'n ddigidol, tra roedd Port yn profi'r gwrthwyneb i hyn, wrth ddal at y traddodiad o gyhoeddi rhaglen bapur ar gyfer pob gêm gartref.
Dywedodd Rhydian fod Port yn argraffu 60-80 o rhaglenni ac yn llwyddo i werthu'r cwbl. Roedd y rhan helaeth, wrth gwrs, yn cael eu prynu gan gefnogwyr yn mynychu'r gêm ond hefyd roedd nifer yn cael eu gyrru ymlaen i ddilynwyr yn Lloegr, Yr Almaen ac America.
Mynegodd y farn fod pobl yn dal i fwynhau darllen rhaglen a'i cael fel cofnod o gêm, gyda llawer yn gwneud casgliad o rhaglenni, ac er fod rhai yn hel llwch roeddynt hefyd yn ffynhonnell dda o ystadegau a gwybodaeth wrth edrych yn ôl ar gêmau'r gorffennol.
Roedd yn dda clywed fod Rhydian yn dal i fwynhau'r swydd mae'n ei gwneud efo cymaint o lwyddiant. Yr hyn sy'n rhoi pleser iddo oedd clywed fod eitem neu erthygl yn y rhaglen wedi plesio cefnogwr.
Diolch am dy holl waith Rhydian.

Rhydian Morgan, Port's programme editor, was interviewed Tuesday by Vaughan Roderick on Radio Cymru's lunchtime news programme 'Dros Ginio'.
The discussion topic revolved around the tendency of many football clubs to publish their programmes digitally while Port was bucking the trend byd successfully producing a print programme for each home fixture.
Rhydian said that Port printed 60-80 programmes and was able to sell them all. The majority went to supporters attended the game but also there were programmes forwarded to long distance supporters in Enland, Germany and America.
He was of the opinion that fans still liked to read a printed programme and bought them as a memento of the games they had seen with many being programme collectors and though some were gathering dust they were a valuable source of information and stats when looking back at past games.
It was good to hear Rhydian and know that he still enjoys a role that he carries out with undoubted success. The thing which gives him greatest satisfaction comes when a supporter tells him thatvhe has enjoyed an item or article in the programme.
Thanks for all your hard work Rhydian
---

Bu'n rhaid gohirio y gem rhwng Llanuwchllyn â'r Wyddgrug ar ôl 61' yn dilyn anaf drwg i JACK EVANS chwraewr Llanuwchllyn. Roedd y sgôr ar y pryd yn 1-3 i'r Wyddgrug. Dymuna pawb yn CPD Porthmadog y gorau i Jack Evans a gwellhad buan.

The game between Llanuwchllyn and Mold Alex was abandoned after 61' following a bad injury to Jack Evans of Llanuwchllyn. The score at the time was 1-3 to Mold.
All at CPD Porthmadog send regards to Jack Evans and best wishes for a full recovery.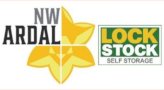 Er i'r gêm yn Llanuwchllyn gael ei gohirio mae'r Wyddgrug yn aros ar frig y tabl. Mae ganddynt 2pt o fantais dros Port yn yr ail safle ond gyda 2 gêm mewn llaw, a bellach gyda 3 gêm mewn llaw dros Dinbych yn y 3ydd safle.
Mae'n siwr medrwn gymryd rwan mai am yr ail safle a lle yn y gêmau ail-gyfle bydd Port yn chwarae. Siom oedd methu cymryd mantais o golled Dinbych yng nghanol wythnos a rhaid oedd bodloni ar un pwynt ar Faes Dulyn.
Ond er waetha' hyn mae'r ail safle yn dal yn eu dwylo gan fod pwynt o fantais ganddynt dros Dinbych yn ogystal a gêm mewn llaw. Ond rhaid ennill y gêm mewn llaw i gadarnhau'r flaenoriaeth. Gyda Dinbych yn sgorio 10 gôl yn Brymbo mae'r bwlch yn y gwahaniaeth goliau hefyd wedi cau.
Ar y gwaelod mae Blaenau yn disgyn gyda Brymbo 9 pwynt o ddiogelwch. Mae ein gwrthwynebwyr nesa' Dinas Llanelwy, er waetha'r fuddgoliaeth fawr dros Dinbych, 4 pwynt o ddiogelwch gyda 3 gêm yn weddill. Ond gyda canlyniadau mor anghyson bydd angen bod yn barod y Sadwrn nesa'.

Despite having their game at Llanuwchllyn abandoned Mold Alex remain at the top of the table. They now have a 2pt advantage over Port in 2nd spot with 2 games in hand over their nearest rivals and 3 in hand over Denbigh in 3rd place.
We can surely safely say that Port are now fighting for the 2nd spot and a place in the play-off. They will be disappointed not to take advantage of Denbigh's shock defeat to St Asaph, and had to be satisfied with just a point at Nantlle Vale. The 2nd place outcome, however, remains in their own hands as Port now hold a 1pt advantage over Denbigh with a game in hand.
But games in hand must be won to have any significance. With Denbigh netting 10 goals in Brymbo the goal difference gap has also closed.
At the bottom end Blaenau are down and Brymbo are 9 points adrift. St. Asaph, despite their great win at Denbigh, are 4 points away from safety with 3 games remaining. But given their unpredictable recent form they are opponents for Port to be wary of.
---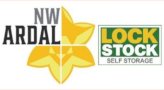 P'nawn Sadwrn arall a ffeinal arall yn ein disgwyl. Taith fer y tro yma i Benygroes a Maes Dulyn, cae ein cymdogion agos.
Am adeg i chwarae gem ddarbi gyda gymaint yn y fantol!!. Gwnaeth y ddau gyfarfod yn ôl ym mis Medi o flaen torf o 330 pan sicrhaodd gôl hwyr iawn Josh Banks y 3 phwynt i Port. Mewn gem ddarbi does fawr o wahaniaeth am y canlyniadau blaenorol aiff popeth felly allan drwy'r ffenest. Ond werth cofio fod y Fêl wedi ennill eu dwy gêm ddiwetha' a'r colled yn Rhostyllen ydy'r unig un iddynt yn eu 5 gêm ola'. Mae y nifer o gysylltiadau personél rhwng y ddau glwb yn ychwanegu at y tensiwn sydd yn bodoli eisoes.
Cafwyd perfformiad ddigon cadarn y Sadwrn diwetha' i sicrhau buddugoliaeth dros Rhydymwyn a hyn yn ein cyfeirio at y 5 gêm a'r pymtheg pwynt sy'n dal ar gael i gystadlu amdanynt. Ond yn dilyn y canlyniadau canol wythnos, i Craig a'i garfan, un peth yn unig sy'n bwysig, y gêm ar Faes Dulyn a'r 3 phwynt.
C'mon Port!!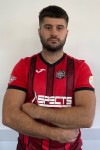 It's yet another final as Port make the short journey to Penygroes and Maes Dulyn, the ground of near neighbours Nantlle Vale.
What a time for a local derby with so much at stake! The two clubs met back in September in front of a crowd of 330 and a very late goal from Josh Banks secured the 3 pts for Port Form becomes largely meaningless in derby games. The Vale have, however, recorded wins in their last two games and the defeat at Rhostyllen is their only loss in the last five. The numerous personnel connections between the clubs also adds a certain tension to the game.
A solid performance last Saturday secured the win over Rhydymwyn which directs us towards the final countdown of 5 games and 15 points to play for. But given the midweek results, for Craig and the team, it is all going to be about one game -the clash at Maes Dulyn.
C'mon Port!!
GW
---

Bydd yr Ail-dîm yn croesawu Llangefni i'r Traeth nos yfory (Gwener)
Bydd y gic gynta am 7.45pm. Cefnogwch yr hogia'.

The Reserves will welcome Llangefni Reserves to the Traeth tomorrow night (Friday)
Kick-off will be at 7.45pm. Support the lads.

CANLYNLAD / RESULT
PORT 0-2 LLANGEFNI (Lewis Owen, Cameron Jones)
---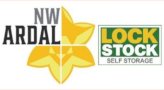 Digonedd o goliau yn y ddwy gêm bwysig heno yn yr Ardal NW. Y Wyddgrug yn dychwelyd i'r brig wrth guro Rhydymwyn. Ond dipyn o sioc yn Dinbych gyda'r tîm cartref yn colli i glwb yn y tri gwaelod. Y Seintiau yn brwydro 'nol gyda Ellis Blench yn rhwydo ddwywaith mewn 2 funud i ddod a'r sgôr yn gyfartal 4-4 a wedyn Jason Foulkes yn ei gwneud yn 5-4 ar 81'.

Rhydymwyn 1--5 Y Wyddgrug/ Mold Alex
Dinbych / Denbigh 4—5 Dinas Llanelwy / St Asaph City

Plenty of goals in the two important ANW promotion fixtures tonight. Mold Alex move back to the top. But there was a shock result at Denbigh with the home side losing to bottom three club. The Saints fought back with Ellis Blench scoring twice in 2 mins to level the scores on 4-4 with Jason Foulkes netting the winner on 81'.
---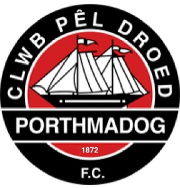 Mewn Cyfarfod Cyffredinol Blynyddol a gynhaliwyd ar Y Traeth, etholwyd Craig Hacking i Fwrdd Cyfarwyddwyr y clwb. Yn ogystal, yn yr un cyfarfod, etholwyd dau, Mike Stringer a Jeff Barnes, yn Gyfarwyddwyr Anweithredol.
Dymuna'r clwb ddiolch i'r tri ac mae'r Bwrdd yn edrych ymlaen i gydweithio efo nhw i sicrhau llwyddiant i'r clwb.
Mewn cyfarfod o gefnogwyr a ddilynodd cafwyd drafodaeth adeiladol, gan bwysleisio'r angen am fwy o wirfoddolwyr i alluogi'r clwb i symud ymlaen. Gall yr help amrywio o awr neu ddwy yr wythnos neu yr hyn sy'n eich siwtio chi. Roedd yna ymateb cadarnhaol ond bydd rhaid i'r geiriau droi'n weithredoedd.
Yn ystod y cyfarfod dosbarthwyd rhestr o swyddi sydd angen cymorth gan gefnogwyr. Un penderfyniad a gymrwyd oedd i adfer clwb y cefnogwyr. Cynhelir cyfarfod pellach ar ddiwedd y tymor.

At a recent Annual General Meeting held at the Traeth, Craig Hacking was elected to join the Board of Directors. Two new non-executive members, Mike Stringer and Jeff Barnes, were also elected at the same meeting.
The club wishes to thank all three and looks forward to working with them for the future success of the club.
In a well-attended meeting of supporters which followed, a constructive discussion ensued with emphasis placed on the need for increased numbers of volunteers to enable the club to move forward. This can range from a couple of hours a week to whatever suits the individual .
There was a positive response, but words will need to be followed by actions. A list of jobs that we need help with, was handed out on the evening. If you can assist with only one of these it would be of great value to the club,
One of the outcomes of the meeting was the hope to resurrect the supporters club.A further meeting will be held at the end of the season.
---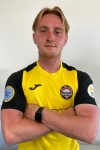 Llongyfarchiadau RHYS ALUN ar gael dy ddewis gan y cefnogwyr yn Chwaraewr y Mis am fis Mawrth
Cafodd Rhys fis rhagorol yn sgorio 5 gôl yn y 4 gêm a chwaraewyd, yn ogystal a nifer o 'assists'. Mae ei record yn cynnwys dwy gôl yn erbyn Llandudno Albion ac yn ail adrodd y gamp gyda dwy arall yn y gêm nesa yn erbyn Brymbo.
Yn anffodus dioddefodd anaf draw yn Llai gan ei orfodi i adael y cae, a dyma'r unig gêm yn ystod y mis iddo fethu canfod y rhwyd. Gobeithio yn wir cawn ei weld yn ôl yn y garfan ar gyfer y gêm yn erbyn Nantlle Fêl.
Yn wir roedd yn fis cystadleuol iawn am yr enwebiad gyda Iddon Price a Paul Pritchard yn rhan o amddiffyn a gadwodd 3 llechen lân.Hefyd Paul Lewis, sydd yn cael tymor arbennig, yn ychwanegu 3 gôl arall at ei gyfanswm.
Da iawn Rhys!!

Congratulations to RHYS ALUN who has been voted the club's Player of the Month for March.
Rhys has had an impressive month netting 5 goals in the 4 games played, together with several assists. His record includes a brace against Llandudno Albion, followed by another in the next game against Brymbo.
Unfortunately, Rhys suffered an injury in the last game of the month and had to leave the field at Llay, the only time he failed to find the net. Hopefully we will see him back for the derby fixture with Nantlle Fêl.
This was a month where there was stiff competition for the award with Iddon Price and Paul Pritchard being part of a defence which kept 3 clean sheets out of four and Paul Lewis, who is having an outstanding season, adding 3 more to his goals tally.
Well done Rhys!!
---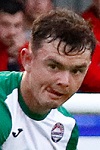 Yn dilyn y golled yn Llai gwelwyd Dinbych yn cymryd mantais wrth rhoi cweir o 7-1 i yr un gwrthwynebwyr. Hyn yn dangos nad yw'n ddiogel i ddibynnu ar neb arall ar yr adeg yma o'r tymor. Ond diolch i fuddugoliaeth dros Rhydymwyn, â 2 gôl gan Julian Williams, mae'r fantais o 3 phwynt dros Dinbych yn parhau, yn ogystal â gwell gwahaniaeth goliau. Hyn golygu fod yr 2ail safle yn dal yn un i Port i'w golli. Mae'r diweddglo i'r tymor yn mynd i fod yn un tynn, llawn tensiwn ac yn brawf ar nerfau cefnogwyr, chwaraewyr a'r tîm rheoli.
Yn ôl y disgwyl, wrth i'r Wyddgrug droi yn ôl at gêmau cynghrair, cawsant fuddugoliaeth swmpus yn Cae Clyd i symud i'r ail safle tu ôl i Port ar wahaniaeth goliau ond gyda 2 gêm mewn llaw.
Er waethau'r golled ar y Traeth, mae Rhydymwyn yn edrych yn ddiogel gyda'r tri presennol ar y gwaelod yn debygol o aros yno.
Mae 'na gêmau canol wythnos pwysig nos Fawrth gyda'r Wyddgrug yn cymryd y daith fer i Rhydymwyn a Dinbych yn croesawu Dinas Llanelwy.

The fall-out from the defeat at Llay saw Denbigh take advantage with a bumper 7-1 victory over the same opposition. It goes to show that relying on others is not a safe option at this stage of the season. However, thanks to the win over Rhydymwyn with 2 goals from Julian Williams, Port retain a 3pt advantage plus a better goal difference over Denbigh. This means that the 2nd spot remains Port's to lose. This final run in is going to be tight, tense and a test of the nerve of supporters, players and management.
As expected, Mold Alex returned to league action with a big win at Cae Clyd to move up to 2nd place but with 2 games in hand of Port who remain in top spot on goal difference.
Despite losing at the Traeth, Rhydymwyn now look safe, with the current bottom 3 of St Asaph Brymbo and Blaenau looking likely to remain in those relegation positions.
Midweek games involving our promotion rivals on Tuesday will see Mold Alex travel to nearby Rhydymwyn and Denbigh take on 14th placed St Asaph City.
G.W.
---

Noddwyr / Match Sponsors: SIOP PIKES NEWSAGENTS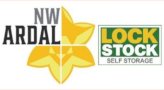 Pnawn Sadwrn bydd Port adre' i Rhydymwyn mewn gêm bwysig arall yn y râs am ddyrchafiad. Yn y gêm gyfatebol draw yn Rhydymwyn, Port aeth a hi o 5-0 gyda pump o chwaraewyr gwahanol yn canfod y rhwyd.
Yn dilyn y canlyniad siomedig yn Llai y Sadwrn diwetha' bydd y gêm hon yn cynyddu yn ei phwysigrwydd. Gyda'r Wyddgrug erbyn hyn a dwy gêm mewn llaw, a felly wedi cryfhau ei sefyllfa yn y tabl heb orfod chwarae gêm gynghrair. Er na fedrwn anwybyddu'r posibilrwydd o lithro annisgywl ymysg y ceffylau blaen, mae'n bwysig i Port gadw ychydig o reolaeth ar y sefyllfa.
Bellach mae Rhydymwyn yn 12fed yn y tabl, ac ar ôl sicrhau 4 pwynt o'u dwy gêm ddiwetha', bydd y clwb o Sir Fflint yn awyddus i gynyddu'r pellter rhyngddynt ar 3 gwaelod.
Bydd Y Wyddgrug a Dinbych hefyd yn chwarae dros y penwythnos, Dinbych adre i Llai nos Wener a'r Wyddgrug yn ymweld a Chae Clyd i chwarae Blaenau pnawn Sadwrn.
Cefnogwch yr hogia' pnawn Sadwrn (1,30!!!!)
C'mon Port!!

On Saturday, Port will be at home to Rhydymwyn in another vital fixture in the promotion race, In the corresponding fixture at Rhydymwyn, Port secured a 5-0 win with 5 different players finding the net.
Last week's disappointing result in Llay makes this week's game assume even greater importance. Mold Alex, now with 2 games in hand, have been able improve their chances of top spot while not involved in a league fixture last Saturday. Whilst we should not rule out more twists, turns or slip-ups amongst the top three, it is vitally important for Port to retain some control of events in their own hands.
Rhydymwyn are now in 12th place in the table and, after picking up 4 points from their last two games, will be looking to put further distance between themselves and the bottom three.
Both main rivals will also be in action this weekend, with Mold at Cae Clyd to take on Blaenau while Denbigh are at home to Llay Welfare on Friday evening,
Give the lads your support on Saturday 1.30!!!)
. C'mon Port!!
---

Atgoffir cefnogwyr bydd y gic gynta' yn y gêm ar Y Traeth pnawn Sadwrn nesa (2 Ebrill ) am 1.30 pm.

. Supporters are reminded that next Saturday's game at the Traeth (2 April) will kick off at 1.30pm
---

Mae dyddiad y gêm Ardal NW yn Y Felinheli wedi newid. Bellach bydd yn cael ei chwarae ar NOS WENER 22 Ebrill
Dylai cefnogwyr nodi bydd y gic gyna' ar Gae Seilo am 6.30 pm

. The away ANW fixture with Y Felinheli has now been switched to FRIDAY evening 22nd April.
Supporters should note that it will be a 6.30 pm kick off at Cae Seilo.
---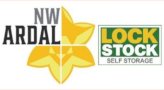 Er y golled yn Llai, dal ar y brig mae Port ond bellach mae gan Y Wyddgrug -oedd yn chwarae gêm- Cwpan y Gynghrair- dwy gêm mewn llaw a Dinbych, diolch i'w buddugoliaeth glir dros Llanuwchllyn, wedi haneru mantais Port i 3 phwynt.
. Ddim am y tro cynta' y tymor hwn gwnaeth Llai droi'r drol ar y ceffylau blaen, a'r tro yma cymryd record ddiguro oddi cartre' Port. Dwy gôl hwyr, a'r un bwysica yn un i gôl eu hunain, yn canslo allan gôl Dewi Thomas i Port.
Gyda'r clybiau yn y râs i'll tri yn wynebu gêmau sy'n mynd i osod prawf arnynt, gallwn ddisgwyl sawl tro arall yn y gynffon cyn ddiwedd y tymor.
Isod gweler rhestr y gêmau sy'n weddill gan Ddinbych a'r Wyddgrug.
Ar y pen arall mae Rhydymwyn wedi ymbellhau o'r tri gwaelod gyda buddugoliaeth dros Brymbo ond mae Dinas Llanelwy yn ôl yn y safleoedd peryg' ar ôl colli i Brickfield.

Dinbych / Denbigh Town – Llay (h), St Asaph (h), Brymbo (a), Llandudno Albion (a), Rhostyllen (h), Llanrwst (h), Llanuwchllyn (a).
. Y Wyddgrug / Mold Alex – Blaenau Ff. (a), Rhydymwyn (a) Llanuwchllyn (a), St Asaph (a), Y Felinheli (a), Rhostyllen (h), Nantlle Fêl (a), Saltney (h) Port (h).

Despite the defeat to Llay Welfare, Port remain in top spot but Mold Alex – in League Cup action this weekend- now have 2 games in hand of Port and, with Denbigh recording a convincing win over Llanuwchllyn, the 6 point advantage has been halved.
Llay, not for the first time, produced an upset taking Port's season long unbeaten record on the road. Two late goals, the clincher an own goal, cancelled out Dewi Thomas' goal for Port
With all the promotion contenders having some testing fixtures between now and the season's end, there will surely be a few more twists and turns before this promotion race is finally played out.
Above are the fixtures remaining for both Denbigh and Mold.
At the other end Rhydymwyn pulled away from the bottom 3 with a win over Brymbo while St Asaph were pushed back into the 3 danger spots losing to relegation rivals Brickfield.
---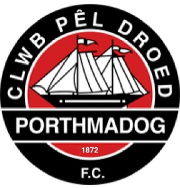 Am 7yh Nos Wener 25ain Mawrth yng Nghlwb y Traeth cynhelir CYFARFOD CYFFREDINOL BLYNYDDOL a CYFARFOD AGORED I GEFNOGWYR.
*Os ydi dyfodol y clwb yn bwysig i chi, mae angen i chi fynychu'r cyfarfod nos Wener. Mae'r clwb angen eich cefnogaeth
ATGOFFA
Gofynnir i unrhyw aelod sy'n dymuno rhoi ei enw ymlaen i'w hethol ar Fwrdd y Cyfarwyddwyr, wneud hynny cyn diwrnod y CCB drwy gysylltu â'r Ysgrifennydd Chris Blanchard crb.58@hotmail.com neu Cyfarwyddwr y Clwb Richard Jones richard.powell.jones@btinternet.com

ANNUAL GENERAL MEETING / OPEN SUPPORTERS MEETING Friday 25th March On Friday 25th March at 7pm, at the Traeth clubhouse the ANNUAL GENERAL MEETING & OPEN SUPPORTERS MEETING will be held.
If the future of the club is important to you, then you should make an effort to attend this Friday evening. The club needs your support
REMINDER
Any members who wish to put their names forward for election on to the Board of Directors is asked to do so prior to the day of the AGM by contacting the Secretary, Chris Blanchard crb.58@hotmail.com or Club Director, Richard Jones richard.powell.jones@btinternet.com
---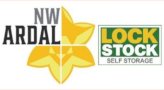 The Ring, Llay New Road, Llay, Wrexham LL12 0TH
SADWRN ARALL ! FFEINAL ARALL !
Bydd Port yn teithio i LLAI yn chwilio am y 3 phwynt i gadw'r sialens am ddyrchafiad i symud ymlaen.Yn y gêm gyfatebol ar y Traeth sicrhaodd Port fuddugoliaeth o 4-2 ond mae'r sgôr yna yn cuddio'r hyn oedd yn gêm anodd a ddisgrifiwyd gan Treflyn yn 'nip and tuck encounter'.
Mae Llai wedi colli eu dwy gêm ddiweddara', yn Y Felinheli ac yn Llanuwchllyn, ond cynt wedi bod ar rediad o 5 buddugoliaeth yn olynol gan gynnwys curo'r Wyddgrug a chwblhau'r dwbl dros clwb Parc Alyn. Mae gan Llai ddau flaenwr peryglus yn Tom Wells a jon Taylor ond cafodd Taylor gerdyn coch yn Llanuwchllyn y Sadwrn diwetha'. Ond gallwn ddisgwyl i'r clwb o Wrecsam osod dipyn o brawf ar amddiffyn Port fydd yn awchu i ychwanegu at y 3 llechen lân olynol.
Bydd tîm corfforol Llai yn cynnig sialens gwahanol iawn i'r un a gynigiodd Brymbo. Ond mae Rhys Alun wedi rhwydo yn bob un o'r 4 gêm ddiwetha' gan gynnwys dwbl mewn 3 ohonynt. Gyda gweddill ymosodwyr Port yn brysur ddarganfod cefn y rhwyd, bydd Port yn edrych i gynnal y rhediad diweddar yn y frwydr am ddyrchafiad.
C'mon Port

ANOTHER SATURDAY! ANOTHER FINAL!
Port will travel to Llay in search of another 3 pts to keep the promotion challenge on course. In the corresponding encounter at the Traeth, Port were winners by 4-2 but the scoreline conceals what was a very tough game, one which Treflyn described as a 'nip and tuck encounter'.
!! Llay have suffered defeats in their last two games, at Y Felinheli and Llanuwchllyn, but previously they had been on a run of 5 straight wins which included a victory at Alyn Park over Mold Alex. In fact, they have completed the double over the Alex this season. They have dangerous forwards in Tom Wells and Jon Taylor – Taylor, however, received a red card at Llanuwchllyn last Saturday. But the Wrexham club will provide another stern test for the revamped Port defence, that will be aiming to add to their 3 consecutive clean sheets.
A strong physical Llay team will provide a different challenge to that provided by Brymbo. Rhys Alun, however, has netted in each of the last 4 games, a tally which includes a brace in 3 of these games. With the rest of the strike force also finding their shooting boots, Port must look to maintain their recent run of form to keep the promotion challenge on the road.
C'mon Port!!
---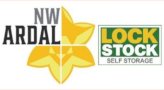 Ar gefn y fuddugoliaeth sylweddol nos Wener dim ond gwella wnaeth pethau pnawn Sadwrn gyda'r Felinheli yn gwneud cryn ffafr i'w hunain ac i Port yn dal Dinbych i gêm gyfartal diolch i gôl Rhys Parry yn ddwfn i'r amser ychwanegol.Golyga'r canlyniad fod yna 6 phwynt rhwng y 2 ar y brig â Dinbych sy'n 3ydd.
I Port cafodd Rhys Alun ei 3ydd dwbl mewn 4 gêm a hatric wych i John Littlemore. Gyda'r amddiffyn yn cadw 3ydd llechen lân yn olynol mae'r gwahaniaeth goliau wedi cael hwb pellach.
Gyda'r Wyddgrug ddim yn chwarae yn y gynghrair ond yn sicrhau lle yn Ffeinal Tlws CBDC ,roedd yn caniatáu i Port symud i'r brig diolch i'w gwahaniaeth goliau rhagorol.
Yn y safleoedd 4ydd a 5ed cafodd Llanrwst a Llanuwchllyn buddugoliaethau ond bellach mae pellter sylweddol rhyngddynt a'r ddau ar y brig. Colli ei ail gêm yn olynol oedd hanes Llai, gwrthwynebwyr nesa' Port.
Yn y gwaelodion, y tebygrwydd ydy fod y frwydr i osgoi mynd i lawr rhwng 5 clwb gyda canlyniadau da Y Felinheli yn golygu eu bod wedi sicrhau safle o ddiogelwch.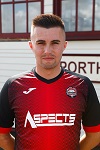 A big win on Friday got even better when Y Felinheli did Port a huge favour taking a point off Denbigh Town thanks to Rhys Parry's added time equaliser. The result means that the Top 2 now have a 6 point advantage over 3rd placed Denbigh.
Rhys Alun continued his goal spree netting his 3rd brace in the last 4 games and there was an outstanding hat-trick for John Littlemore. A 3rd consecutive clean sheet certainly helps to boost the goal difference.
With Mold Alex not involved in the League but winning a place for themselves in the FAW Trophy Final, it allowed Port to move to the top of the table thanks to their excellent goal difference.
Elsewhere 4th and 5th placed Llanrwst and Llanuwchllyn both picked up victories but their gap to the top two is now substantial given the stage of the season. Port next opponents Llay Welfare slipped to a second successive defeat.
At the bottom end it looks likely that 3 of 5 clubs face the dreaded drop with Y Felinheli's recent form having allowed them to pull to safety.
---


HENO / TONIGHT: Port v BRYMBO FC ( Cic Gynta' / Kick Off.7.45)


SADWRN / SATURDAY: Port Res v DENBIGH TOWN Res. (Cic Gynta /Kick Off 2.30pm)

Noddwyr y Gêm: Match Sponsors: Children's Farm Park & Slate Caverns Llanfair
Noddwyr y Bêl / Match Ball Sponsors: Cefnogwyr Port

CANLYNIAD / RESULT Port Res 1-5 Dinbych / Denbigh Res
---

Mae'r clwb wedi bod yn aros bellach ers 27ain Tachwedd i'r awdurdodau ddod a diweddglo i'r saga ynglyn â chanlyniad y gêm gyda Saltney Town.
Roedd Port yn ennill y gêm o 5-1 pan ddaeth y dyfarnwr â'r gêm i ben gyda 87 munud wedi'u chwarae. Ers hynny mae'r clybiau wedi bod yn aros am ymateb yr awdurdodau -y Gyghhrair neu CBDC. Yn Rhaglen y clwb mae'r ysgrifennydd, Chris Blanchard, yn dweud ei fod wedi "... ceisio cael atebion wrth y Gynghrair a CBDC ynglyn â'r drafferth..."
Meddai Chris Blanchard, "Ymateb y Gynghrair -ar ôl 3 mis- oedd na fedrent wneud penderfyniad tan iddynt glywed wrth CBDC. Tra ymateb CBDC -wedi 2 fis- oedd eu bod yn brysur iawn gyda llawer o achosion yn aros am eu sylw a byddent yn cysylltu a ni ar ryw bwynt, gan ddiolch inni am ein amynedd." Gan dderbyn fod yna rhestr hir yn aros am sylw, y cwestiwn sy'n codi yw a fedrwn ddisgwyl canlyniad cyn i'r tymor orffen?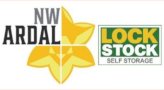 The club have been waiting since the 27th November for the authorities to bring the saga which resulted from the fixture with Saltney Town to be brought to a close.
Port were winning the game by 5-1 when the referee brought the game to a close with 87 minutes having been played.
Since then the clubs have been awaiting the response of either the Ardal League or the FAW. Secretary Chris Blanchard says in the Match Programme that he has been "..trying to get some answers from the League and the FAW regarding the Saltney debacle..."
Chris Blanchard states, "The response of the League -after 3 months- was that they couldn't make a decision until they heard from the FAW. While the response from the FAW -after 2 months- was that they are very busy with a back log of cases and would contact us at some point, thanking us for our patience." Given that there is such a large backlog, the worry surely must be that a decision will not be reached before the season ends.

DIWEDDARID / UPDATE: Gan yr Ysgrifennydd / From the Secretary

"Just a glimmer of light on the subject of Saltney Town, nothing I can confirm but we are hopeful our hearing will be in early April."
---

Noddwr y Gêm / Match Sponsor: Children's Farm Park / Slate Caverns Llamfair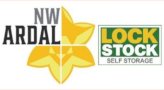 CPD Brymbo fydd yn ymweld â'r Traeth NOS WENER (Mawrth18) gyda'r gic gynta' am 7.45pm.
Yn y gêm gyfatebol draw yn Brymbo ym mis Tachwedd Port oedd yn fuddugol o 2-0 gyda Julian Williams yn sgorio'r ddwy. Gyda'r ymwelwyr yn un o'r tri safle isa' ar hyn o bryd, gall Port ddisgwyl brwydr galed am y pwyntiau wrth i glwb y Cric geisio achub eu huniain rhag y cwymp. Y Sadwrn diwetha' colli o 3-2 oedd eu hanes yn erbyn Saltney a cynt brwydrwyd i sicrhau dwy gêm gyfartal yn erbyn Y Felinheli a hefyd Llanrwst.
Gyda phob gêm bellach yn ffeinal, bydd Port yn ceisio sicrhau eu 4ydd buddugoliaeth yn olynol. Erbyn hyn mae gan Craig Papirnyk garfan gryfach wedi'u Iddon Price, Euron Roberts a Cai Parry ddychwelyd i gynyddu'r opsiynau amddiffynnol. Hefyd mae'r opsiynau o'r fainc wedi bod yn allweddol gyda Dewi Thomas, Stuart Rogers, John Littlemore a James Morgan yn chwarae rhan allweddol wrth cau allan neu newid cwrs gêmau. Gobeithio hefyd y gwelwn Rhys Alun yn ychwanegu at ei rhediad o goliau pwysig.
Brwydr arall. Cefnogwch yr Hogia'!!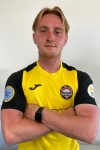 Brymbo FC will be the visitors to the Traeth on FRIDAY NIGHT (March 18) with a 7.45pm kick-off.
In the corresponding fixture at Brymbo in November, Port ran out winners by 2-0 with Julian Williams scoring both goals. With the visitors currently occupying one of the relegation spots, Port can expect a battle on their hands as the struggle for survival continues for The Crick club. Last Saturday they lost by the odd goal in 5, having previously recorded battling draws with Y Felinheli and Llanrwst.
With every game a final, Port will be playing for a 4th straight win. Craig Papirnyk has a stronger squad available to him now, with the return of Iddon Price, Euron Roberts and Cai Parry bolstering the defensive options. Options from the bench have also proved key with Dewi Thomas Stuart Rogers, John Littlemore and James Morgan playing key parts in recent games closing down or changing the course of games. Let's hope also that Rhys Alun continues with his golden scoring streak.
Another tough battle ahead so Support the Lads!!!
---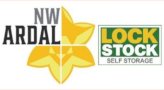 Cafodd y tri ar y brig i gyd fuddugoliaethau sy'n golygu for y safleoedd yn aros yr un fath. Y Wyddgrug felly yn dal 3 phwynt ar y blaen. Mae pob gêm yn ffeinal erbyn hyn, wrth i'r rhai sy'n weddill brinhau.
Mae gan Port fantais ar wahaniaeth goliau a allai eto brofi yn bwysig. Parhau a'i rediad sgorio wnaeth Rhys Alun (Gweler adroddiad Treflyn) gyda'r ddwy ddiweddara'yn ei gwneud yn 8 gôl yn y 7 gêm ers troad y flwyddyn. Un arall a rwydodd oedd Danny Warren, prif sgoriwr Y Wyddgrug, yn y fuddugoliaeth dros Llanrwst.
Erbyn hyn byddai cefnogwyr yn ddiolchgar am benderfyniad CBDC ynglyn â gêm Saltney gan fydd ei adael ddim yn ei wneud yn haws i ddod i benderfyniad teg.
Canlyniad mwyaf annisgwyl y dydd oedd yn Y Felinhelio gyda'r fuddugoliaeth o 4-3 dros Llai, clwb sydd wedi achosi sawl sioc y tymor hwn, yn hwb sylweddol i'r ymdrech i osgoi'r cwymp. Ac aros yn y gwaelodion colli o 3-1 ar Faes Dulyn wnaeth Dinas Llanelwy, yn colli pwyntiau eto ar ôl rhediad da diweddar.
Mae Y Felinheli, Nantlle Fêl, Dinas Llanelwy a'r Llai i gyd yn glybiau sydd rhaid i Port chwarae cyn diwedd y tymor.

The top three all recorded victories to keep the top places unchanged. Mold Alex remain on top with a 3 point advantage. It looks as though it will be a case of who blinks first in the promotion race with the games beginning to run out.
Port hold a goal difference advantage which yet might prove important. Rhys Alun continued goal rush (See Treflyn's Report) with a brace which makes it 8 goals in the last 7 games since the turn of the year. Another free scorer, Danny Warren, was back on the goal trail at Llanrwst for the Alex.
Supporters would certainly now welcome the FAW decision on the abandoned Saltney game. If allowed to remain on hold it could become a matter of controversy if a decision is not made soon.
The surprise result of the day came at Y Felinheli who did their ambitions of retaining ANW status no harm with a 4-3 victory over Llay Welfare who have themselves shocked several top teams. Remaining at the bottom end; St Asaph, following good run, have dropped points recently and went down to a 3-1 defeat at Maes Dulyn.
Y Felinheli, Llay, Nantlle Vale and St Asaph are all clubs whom Port must face during the run in.
---

Conwy aeth a hi yn y gêm Ail-dîmau y Gogledd Orllewin ar Y Traeth heno. Mewn gem glos y sgôr terfynol oedd 3-2 i'r ymwelwyr.
Y sgorwur i Port Cemlyn Owen a Cian Pritchard.

Conwy Borough pipped Port by the odd goal in this evening's North West Reserve League fixture at the Traeth. The final score was 3-2 to the visitors.
The scorers for Port were Cemlyn Owen and Cian Pritchard.

Port: Brad Roberts, Guto Griffith, K Dukes, Sol Kempster Carwyn Foster, Carl O'Hara,Callum Jones, Dion Williams Aaron Jones, Cian Pritchard Cemlyn Owen Subs Fynlay Birt, Math Jones, Jakub Romanowicz, M Humphreys, Leon Williams
---

Noddwr y Gêm / Match Sponsor: BELYN FINANCIAL SERVICES.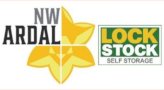 Pnawn Sadwrn byddwn yn croesawu Llandudno Albion i'r Traeth. Eisoes mae'r ddau glwb wedi cyfarfod ddwywaith y tymor hwn gyda'r ddau yn sicrhau buddugoliaeth yr un. Yr Albion yn ennill y gêm gwpan tra Port aeth â'r 3 phwynt yn y gêm gynghrair ym Maesdu. Felly medrwn ddisgwyl dipyn o frwydr am y pwyntiau pnawn Sadwrn.
Mae'r Albion wedi bod ar rhediad ardderchog diweddar gyda 6 buddugoliaeth yn olynol tan iddynt golli o 1-0 yn erbyn Llanuwchlllyn y Sadwrn diwethaf.
Bydd Port yn mynd i'r gem hon ar gefn buddugoliaeth wych, perfformiad ardderchog a 3 gôl o safon yn erbyn Dinbych. Y gamp fydd, bellach, i gadw'r bwlch o 4 pwynt sydd wedi agor rhyngddynt a Dinbych. Mae'n anhebygol y bydd gêmau cyfartal yn ddigon bellach, felly bydd rhaid mynd amdani a bydd fawr o gydweithrediad i'w ddisgwyl o gyfeiriad yr Albion!!
Cefnogwchyr hogiau pnawn Sadwrn. Gallai fod yn ddiweddglo cyffrous i'r tymor !

On Saturday we welcome Llandudno Albion to the Traeth for an ANW fixture.
The two clubs have already played each other twice this season with both clubs claiming a victory each. The Albion triumphed in the League Cup tie while Port took the 3 points in the League fixture at Maesdu. So we can expect another keen tussle for the points on Saturday.
The Albion have been in an excellent run of form of late with a run of 6 straight victories ending last Saturday with a 1-0 home defeat to Llanuwchllyn.
Port go into this game on the back of an excellent win and performance at Denbigh and three quality goals. Having now opened a gap of 4 points over their closest rivals, the challenge will be to maintain that advantage. Draws are not likely to be enough at this stage, so it will be a case of going all out for the 3 points and we can expect Llandudno to be less than accommodating as we go for it!!
Support the lads on Saturday. This could be a tense end to the season!
---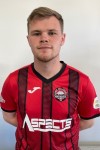 Ifan Emlyn, chwaraewr canol cae deinamig, ydy Chwaraewr y Mis am Chwefror.
Gan mai un gêm a chwaraewyd yn ystod y mis oherwydd gohiriadau a newid yn y rhestr gêmau penderfynwyd peidio cynnal pleidlais ond yn hytrach gwahodd ein gwrthwynebwyr ar y dydd, sef Brickfield Rangers, i'w enwi.
Llongyfarchiadau IFAN.

. Midfield dynamo, Ifan Emlyn, is the Player of the Month for February.
As there was only one game in February, due to postponements and fixture changes, it was decided not to hold a vote but that the nomination should come from Brickfield Ranges who were our opponents in that game.
Congrats IFAN.


---

Gydag amryw o gemau wedi'u gohirio dros y tymor - gyda covid a'r tywydd yn cael eu effaith - mae'r gynghrair wedi ail-drefnu amryw o'r gemau tua diwedd y tymor. Mae'r dyddiadau newydd i'w gweld ar y dudalen gemau.
A dyna chi ddiweddglo sydd o'n blaenau! Bydd y tair gêm olaf oddi-cartref - gan gychwyn yn Y Felinheli (23 Ebrill) fydd bosib yn dal i frwydro er mwyn aros yn y gynghrair; yna daw Llanuwchllyn (7 Mai) sy'n llawn cyn-chwaraewyr; cyn gorffen yn Yr Wyddgrug ar 14 May. Fel mae pethau ar hyn o bryd, dim ond 3 pwynt sydd rhyngom a'r Wyddgrug ac fe allai y gêm olaf honno fod yn hanfodol i benderfynnu pwy fydd yn fuddugol yn y gynghrair!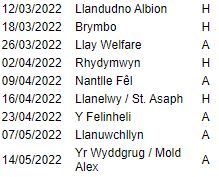 With a number of this season's games having fallen foul of covid and the weather, the league have announced re-arranged fixtures for the last few weeks of the season. The new dates are now on the fixtures page.
And what a climax to the season we can look forward to! The last three games of the season will be away from home - starting at Y Felinheli (23 April) who may be fighting to stay in the league; then away at Llanuwchllyn (7 May) with a number of former Port players; before finishing at Mold Alex on 14 May. As things currently stand, only 3 points separates us and Mold and that final match could be pivotal in deciding who will be champions!
---

Bydd gêm gartref Port gyda Brymbo yn cael ei chwarae ar NOS WENER, 18 MAWRTH, Y gic gynta' am 7.45pm.

Port's home fixture with Brymbo will ne played on FRIDAY, MARCH 18th with a 7,45 kick off
---


Bydd yr AIL-DÎM yn croesawu ail-dîm Conwy Borough i'r Traeth pnawn Sadwrn nesa' (12 Mawrth)
Bydd y gic gynta' am 5 o'r gloch
Bydd y gêm yn cymryd lle ar ôl y gêm Ardal NW rhwng Port a Llandudno Abion.
Arhoswch i Gefnogi
A dydd Sadwrn nesa' y 19eg Mawrth yr Ail-dîm gartref i Ail Dîm Dinbych am 2.30pm

The Reserves will play Conwy Borough Res next Saturday (12 March) at the Traeth.
The kick off will be at 5 pm
The game will follow the Ardal NW fixture Port v Llandudno Albion.
Stay and Support
On Saturday 19 March the Reserves will be at home to Denbigh Town Res kick off 2.30pm.
---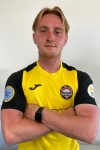 Heb amheuaeth roedd yn benwythnos arbennig o dda i Port yn casglu'r 3 phwynt yn erbyn Dinbych i agor bwlch o 4 pwynt rhwng y ddau. Roedd y penderfyniad i fynd efo 3 blaenwr ysgafn, cyflym Rhys Alun, Julian Williams a Cian Pritchard ( a enwyd 'Y Messi Pensyflog' -Adroddiad Treflyn!) yn allweddol yn erbyn amddiffynwyr cry', profiadol y tîm cartref.
Parhaodd Rhys Alun a'i rhediad ardderchog gan rhwydo ei 6ed gôl yn y 5 gêm ddiwetha' a, rhag ofn iddo ddianc o dan y radar, sgoriodd Paul Lewis ei 7fed gôl o'r tymor, i gyd yn dod mewn gêmau cynghrair.
Hefyd yn y Gynghrair, parhaodd Y Wyddgrug a'i rhediad di-gyfaddawd ar y brig gyda buddugoliaeth o 2-0 dros Brickfield â Steve Watkins yn rhwydo'r ddwy. Buddugoliaeth o 3-0 i Llai sy'n dal i fygwth y rhai ar y brig a bellach maent ar rhediad di-guro ers colli ar y Traeth yn ôl ym mis Tachwedd. Y clwb arall sy' ar rhediad da ydy Dinas Llanelwy ac aeth canlyniad cyfartal gyda Llanrwst a'i record i un golled mewn 7 gêm a'u cadw allan o'r 3 gwaelod.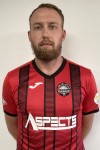 There can be no denying it was a really good Saturday afternoon's work for Port, picking up 3 points in the promotion head to head at Denbigh and opening up a 4 point cushion over their rivals. The decision to go with three speedy lightweight forwards, Rhys Alun, Julian Williams and Cian Pritchard (dubbed the 'Pensyflog Messi' see Treflyn's match report) proved key against a big strong experienced home defence.
Rhys Alun continued his excellent run of form netting his 6th goal in the last 5 games, And just in case it slips under the radar, Paul Lewis, from a wide role, chipped in with his 7th goal of the season, all of them in league fixtures.
Elsewhere, Mold Alex continued to push on relentlessly with a 2-0 over Brickfield with Steve Watkins netting twice, while dark horses Llay Welfare continued their unbeaten run with a 3-0 win over Rhydymwyn. They have remained undefeated since losing at the Traeth back in November. The other form team St Asaph City drew with Llanrwst to make it just one defeat in 7 games as the Saints continue their upward momentum.
---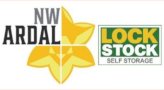 Bydd Port yn teithio i Ddinbych pnawn Sadwrn gyda'r 2ail yn y tabl yn wynebu'r 3ydd. Di-sgôr oedd hi yn y gêm ar Y Traeth Y tro yma bydd yna bwysau ar y ddau glwb i fynd am y 3 phwynt mewn gêm a allai fod yn un allweddol yn y râs am ddyrchafiad.
Mae'r ddau glwb wedi colli pwyntiau dros y 5 gêm ddiwetha' mewn cynghrair lle efallai, yn y cyfnod hwn o'r tymor, 'di gemau cyfartal ddim yn ddigon. Yn y 5 gêm ddiweddara' mae Port wedi ennill 3, 2 yn gyfartal a cholli'r llall. Dwy fuddugloiaeth, dwy gêm gyfartal a cholli un oedd hanes Dinbych dros yr un nifer o gêmau.
Yn eu gem ddiweddara' roedd angen gôl ar ôl 74' munud, gan Mark Roberts, i ddod â'r sgôr yn gyfartal ac i Ddinbych gipio pwynt yn Saltney. Cafodd Port 3 phwynt yn eu gêm ddiwetha' ar 12fed Chwefror yn Brickfield, hyn diolch i gôl drwy rhwyd ei hun gan y clwb cartref a dwy gan Rhys Alun,
. Mae disgwyl i'r clwb ar y brig sicrhau buddugoliaeth dros Brickfield pnawn Sadwrn ond bydd gan gefnogwyr un glust i gyfeiriad Y Wyddgrug gan wybod fydd hyn yn cynyddu mantais yr Alex dros y clwb sy'n llithro ar Central Park.
Amdani felly hogia' Port!!!

Port travel to Denbigh on Saturday when 2nd in the table meet the 3rd. The corresponding meeting at the Traeth ended in a goalless draw. This time round both teams will be looking to pick up the 3pts which could prove vital in a tight promotion race.
Both teams have dropped points in the last 5 matches in a league where even draws might not be sufficient at this stage of the season. In the last 5 fixtures Port have won 3 games, drawn one and lost one. Denbigh have two victories, two losses and a draw.
Last time out Denbigh needed a 74th minute Mark Roberts equaliser to share the points away at Saltney. Port picked up 3 points away at Brickfield on 12th February thanks to an own goal and a brace from Rhys Alun.
Supporters will have one eye in the direction of Mold Alex, who are expected to pick up 3 points at home to Brickfield, but knowing that whoever slips-up at Central Park will allow the Alex to extend their lead over them.
Go for it Port!! C'mon the lads!!
---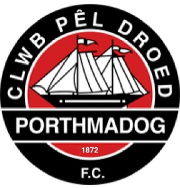 CPD PORTHMADOG FC CYF.
Rhoddir rhybudd bydd CYFARFOD CYFFREDINOL BLYNYDDOL o'r cwmni uchod yn cael ei gynnal yng Nghlwb Y Traeth
nos Wener 25ain Mawrth am 7 o'r gloch.
Gwahoddir holl aelodau'r cwmni i fod yn bresennol.
Gofynnir i unrhyw aelod sy'n dymuno rhoi ei enw ymlaen i'w hethol ar Fwrdd y Cyfarwyddwyr, wneud hynny cyn diwrnod y CCB drwy gysylltu â'r Ysgrifennydd Chris Blanchard crb.58@hotmail.com neu Cyfarwyddwr y Clwb Richard Jones richard.powell.jones@btinternet.com

Yn dilyn y Cyfarfod Blynyddol, bydd cyfarfod agored i gefnogwyr y clwb, i ddechrau am 7.15pm.
Pwrpas y cyfarfod hwn yw amlinellu dyfodol y clwb fel mae'r cyfarwyddwyr yn ei weld.
Fel y cyhoeddwyd yn flaenorol, mae angen gwirfoddolwyr newydd i ddiogelu dyfodol y clwb.


CPD PORTHMADOG Ltd.
Notice is hereby given that an ANNUAL GENERAL MEETING of the above company shall be held at Y Traeth clubhouse on Friday 25th March at 7pm.
All members of the company are invited to attend.
Any members who wish to put their names forward for election on to the Board of Directors is asked to do so prior to the day of the AGM by contacting the Secretary, Chris Blanchard crb.58@hotmail.com or Club Director, Richard Jones richard.powell.jones@btinternet.com

The AGM will be followed by an open meeting for supporters of the club, to commence at 7.15pm.
The purpose of this meeting is to outline the future of the club as the directors see it.
As previously announced, new volunteers are needed to safeguard the future of the club.
---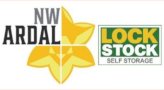 Gyda tri o'r clybiau sy'n gwthio am ddyrchafiad, Dinbych, Llanuwchllyn a Llanrwst yn cael gêmau cyfartal pnawn Sadwrn mae Port, er heb gêm, yn aros yn yr ail safle tu ôl I'r Wyddgrug. Roedd yr Alex yn sicrhau lle yn rownd cynderfynol Tlws CBDC gyda buddugoliaeth 1-0 dros Pontyclun.
Y clwb arall i elwa o fethiant y 3 clwb uchod i godi 3phwynt oedd Llai sy'n symud i fyny i'r 5ed safle efo dwy gem mewn llaw ar Llanrwst yn y 4ydd safle.
Un buddugoliaeth mewn 5 gêm sydd gan Llanuwchllyn yn dilyn eu gem gyfartal yn Nantlle Fêl, ac yn y 6ed safle ond mae ganddynt gêm mewn llaw ar y tri chlwb ar frig y tabl. Dinbych sy'n 3ydd wedi'u gêm gyfartal yn Saltney a Llanrwst yn 4ydd ar ôl gêm gyfartal ar Barc Gwydir gyda Brymbo.
Y canlyniadau yma yn gosod y llwyfan, felly, ar gyfer taith Port i Ddinbych y Sadwrn nesa'.

With the three main rivals Denbigh, Llanuwchllyn and Llanrwst all drawing their matches on Saturday, Port. despite not being involved, remain in 2nd place behind Mold Alex. The Alex meanwhile were securing a place in the semi-finals of the FAW Trophy with a 1-0 win over Pontyclun.
The other beneficiary of the failure of any of the promotion challengers to pick up 3 points were Llay Welfare who move up to 5th place with 2 games in hand on Llanrwst in 4th spot.
Llanuwchllyn, now have one win in their last five after drawing at Nantlle Vale and find themselves in 6th spot but with a game in hand over the top three. Denbigh are in 3rd following their draw at Saltney while Llanrwst remain 4th after a home draw with Brymbo.
It's all to play for as Port travel to Denbigh next Saturday.
---


CANLYNIAD / RESULT: RHUTHUN 3-1 PORT (John Littlemore)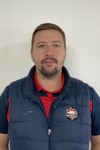 Craig Papirnyk responded on Twiitter, "Thanks for last night's friendly @RuthinTownFC, enjoyable and tough game for us, most importantly great match fitness. You are doing a fantastic job Philly Hudson and Tommy Holmes, keep it up lads and good luck for the rest of the season."

Gyda'r Wyddgrug, gwrthwynebwyr Port i fod heddiw, yn chwarae gêm 8-olaf Tlws CBDC mae'r sylw yn mynd at gêmau eraill allweddol heddiw yn y râs am ddyrchafiad. Bydd Llanuwchllyn yn teithio i Nantlle Fêl tra fydd Llanrwst adra i Brymbo. Bydd Ddinbych oddi cartref yn Saltney..

With Port's opponents for today Mold Alex involved in a FAW Trophy Quarter-final attention turns to other key fixtures in the promotion race. Llanuwchllyn will be at Nantlle Vale this afternoon while Llanrwst are at home to Brymbo. The other main rivals Denbigh Town are away at Saltney.
---


Mae Craig Papirnyk wedi trefnu gêm gyfeillgar oddi cartref gyda RHUTHUN ar gyfer Nos WENER nesa', 25 Chwefror.
Bydd y gic gynta' am 7.30pm a pris mynediad £2.
Mae Rhuthun yn cael tymor da ac ar hyn o bryd yn y 5ed safle yn y Cymru North.

Roedd angen trefnu'r game hon yn dilyn gohirio'r gêmau gyda Dinas Llanelwy a'r Wyddgrug. Roedd hyn yn golygu fod y clwb heb gêm gystadleuol yn yr Ardal NW am gyfnod o 3 wythnos ers y fuddugoliaeth yn Brickfield hyd at y gêm holl bwysig yn erbyn Dinbych ar y 5ed Mawrth.

Manager Craig Papirnyk has moved to fill the gap in competitive ANW fixtures by arranging an away friendly against RUTHIN TOWN next FRIDAY evening, 25 February, with a 7.30pm kick-off.
Entry £2.
Ruthin are having an excellent season in the Cymru North and are currently lying in 5th spot in the table.

The game has become necessary owing to the postponement of games with St Asaph and Mold Alex on successive weekends. It would have meant that Port would have had a 3 week gap in fixtures between the win at Brickfield and the visit to Denbigh on 5th March for a vital fixture in the promotion race.
---

Mae'r clwb wedi derbyn rhodd o £2,500 gan Cyngor Tref Porthmadog
Hoffai swyddogion y clwb ddiolch i'r Cyngor Tref am y rhodd hael hon.
Bwriad y clwb ydy defnyddio'r arian at y gwaith o atal llifogydd ar Y Traeth a hefyd parhau â'r gwaith o wella'r cyfleusterau yno.
Mae'r gefnogaeth yn cael ei werthfawrogi yn fawr iawn.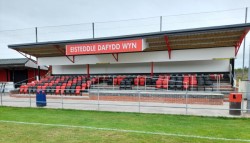 The club has received a donation of £2,500 from the Porthmadog Town Council.
Club officials wish to thank the Town Council for their generous donation.
The club intends to put the money to good use with the continuing work on flood defences and with further general ground improvements.
The support is very much appreciated.
---

Yn dilyn ARCHWILIAD o'r cae ar Y Traeth bore'ma mae'r gem yn erbyn Dinas Llanelwy wedi ei GOHIRIO.


Following a PITCH INSPECTION at the Traeth this morning today's ANW match has been POSTPONED .
---

Noddir gan/ Sponsored by: R J WILLIAMS, HONDA-ISUZU, Talsarnau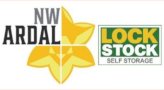 Pnawn Sadwrn byddwn yn croesawu CPD Dinas Llanelwy i'r Traeth gyda'r gic gynta' am 2.30pm.
Sylw cloi Treflyn yn ei Adroddiad diweddara' oedd; "Wythnos nesa byddwn yn croesawu CPD Dinas Llanelwy, clwb yn cael adfywiad yn ôl pob golwg.... Gêm anodd arall yn ein wynebu."
Felly dyna ni wedi ein rhybuddio! Dydy'r gêm rhwng y clwb sy'n 2ail a'r un yn safle 13eg ddim yn mynd i fod y fuddugoliaeth hawdd byddai rhai wedi darogan dim ond ychydig wythnosau yn ôl. Y Sadwrn diwetha', gyda buddugoliaeth o 1-0 dros Y Felinheli, gwnaeth y Seintiau ddianc o safle'r 3 gwaelod a mynd ar rhediad o 4 buddugoliaeth yn olynol. Ychwanegwch maint dwy o'r buddugoliaethau, yn curo Llanuwchllyn o 5-3 a wedyn rhwydo 5 arall yn Brymbo, a mae'n cadarnhau fod yna newid mawr ar droed yn Roe Plas.
Bu digon o ganlyniadau annisgwyl yn yr ANW yn ddiweddar i olygu y bydd Craig Papirnyk a'i garfan yn dangos y parch haeddiannol i'r Seintiau pnawn Sadwrn.
Daw Port ar gefn buddugolaieth arall ar y ffordd yn Brickfield, a bydd cefnogwyr yn gobeithio am fwy o'r chwarae a welwyd yn yr hanner cynta o'r gêm honno. Ond ar yr adeg yma o'r tymor mae unrhyw fuddugoliaeth yn fwy na derbyniol.
C'mon Port!

On Saturday we welcome St Asaph City to the Traeth with a 2,30pm kick off.
Treflyn's final comment in his latest match report went like this:
"Next week, we will welcome a seemingly resurgent St.Asaph outfit to Y Traeth...... Another tough match in prospect."
So we have all been warned! The 2nd placed club playing the club in 13th spot is not the easy pickings some might have thought just a few weeks ago. Last Saturday's 1-0 win over Y Felinheli took the Saints out of the dreaded bottom three and completed a quartet of straight victories. Add to that, the emphatic results recorded in two of the wins; a 5-3 win over promotion challengers Llanuwchllyn followed up by another 5 goal haul away at Brymbo, confirms that there has been a dramatic change of fortunes at Roe Plas.
There have been enough shock results in the ANW recently for Craig Ppairnyk and his team to give the Saints the utmost respect when they face them on Saturday. Port will be coming on the back of another away 3points at Brickfield, with supporters hoping for more of the form shown in that first 45 mins of the 3-1 win. But any three points will be more than welcome at this stage of the season.
C'mon Port!!
---

Dymuna swyddogion y clwb ddiolch i Ymddiriedolaeth Rebecca am eu rhodd o £500.
Gwerthfawrogwn eich haeliondeb a chefnogaeth yn fawr iawn.
Elusen lleol ydi Ymddiriedolaeth Rebecca sydd yn cefnogi mudiadau a clybiau lleol yn ardal Porthmadog a Phenrhyndeudraeth.

Club officials wish to thank The Rebecca Trust for their generous donation of £500.
The club appreciate your generosity and support.
The Rebecca Trust is a local charity which has annually supported local organisations in the Porthmadog and Penrhyndeudraeth area.
---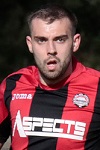 Iddon Price ydy dewis y cefnogwyr yn Chwaraewr y Mis am fis Ionawr.
Bu Iddon yn rhan allweddol o amddiffyn y clwb am flynyddoedd cyn treulio cyfnod ar yr Oval a wedyn chwarae ychydig o gêmau dros Penrhyn. Ers dychwelyd mae wedi cyfrannu gyda'i berfformiadau solat arferol yn y cefn. Gyda'r frwydr am ddyrchafiad yn dal i boethi gall profiad a chysondeb Iddon chwarae rhan bwysig yn ystod y diweddglo i'r tymor.
Llongyfarchiadau Iddon!!

Iddon Price, who only returned to the club during the January transfer window, was voted Supporters' Player of the Month for January.
Iddon had long been a defensive rock for Port but has now been welcomed back after a spell with Caernarfon Town which was then followed by a few games with Penrhyn. Since returning he has put in his usual solid performances at the back. With the promotion battle continuing to hot-up, Iddon's experience and consistency could have a valuable part to play during the run-in.
Congrats Iddon!!
---

Da gweld Meilir Owen yn ôl ar Y Traeth yn ystod y gêm yn erbyn Y Wyddgrug ac yn cael ei gyfweld gan Nicky John ar gyfer SGORIO. Mae'n 30 mlynedd eleni ers cychwyn y Gynghrair Genedlaethol, neu'r League of Wales, gyda Port yn un o'r 20 clwb gwreiddiol. Meilir oedd rheolwr Port yn y tymor cyntaf hwnnw yn 1992/93 a bu'n dymor llwyddianus, gyda Port yn gorffen yn y 9fed safle. Dyma oedd y safle uchaf a gafodd Port -hyd yma- yn yr Uwch Gynghrair. Dilynwyd y tymor hwn gyda un arall mwy na derbyniol yn gorffen yn 11eg.
Gwrandewch ar atgofion Meilir a'i sylwadau craff ynglyn â gobeithion Port a safonau pel-droed Cymru yn y presennol.



It was great to see Meilir Owen back at the Traeth during the fixture with Mold Alex, being interviewd by Nicky John for SGORIO.
30 years has passed since the inaugural season of the League of Wales with Port being one of the 20 original clubs. Meilir was the manager in that first season back in 1992/93 and it was a successful season, with Port finishing in 9th place in a 20 club league; Port's best finish in the Welsh Premier -up to now!. With Meilir again in charge they followed that up with a 11th place finish in the following season.
Listen to Meilir's memories of that first season and his thoughts on the future for Port and Welsh football.
---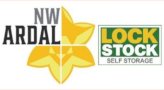 Pnawn Sadwrn bydd Port yn teithio i Barc Clywedog, Homestead Lane Wrecsam i chwarae Brickfield Rangers.
. Cyfarfu'r ddau glwb ar Y Traeth yn ôl ym mis Medi, gyda Port yn ennill o 5-1 gyda Marcus Banks yn sgorio hatric. Mae clwb ardal Wrecsam yn 13eg yn y tabl ac felly angen brwydro am y pwyntiau i gadw'u hunain allan o'r 3 gwaelod. Bydd y Rangers hefyd yn ymwybodol o lwyddiant diweddar Dinas Llanelwy yn y frwydr yn y gwaelodion.
Wrth chwarae am y tro cynta' ers y golled yn erbyn Y Wyddgrug bydd Port am sicrhau eu bod ar eu gêm er mwyn cynnal y sialens am ddyrchafiad.
Wrth i'r llwch orwedd yn dilyn y siom honno, y newyddion da ydy fod cyfleon i wneud yn iawn pan fyddant yn wynebu y prif wrthwynebwyr, Dinbych, Y Wyddgrug a Llanuwchllyn, unwaith eto cyn ddiwedd y tymor.I fod yn un o dri o'r ANW a'r ANE i ennill dyrchfiad bydd angen bod ar ben ein gem; gan ddechrau pnawn Sadwrn.
C'mon Port!

Port will travel on Saturday to Clywedog Park, Homestead Lane Wrexham where they will take on Brickfield Rangers,
The two clubs met at the Traeth.back in September when Port ran out winners by 5-1 and was noteworthy for a hat-trick by Marcus Banks. The Wrexham area club are in 13th spot so will be only too aware of the need for points to keep themselves out to the bottom three. They will also be aware of the recent run of form being shown by 14th placed club St Asaph City.
Playing their first game since losing out to Mold Alex, Port will be more than keen to avoid any slip-ups given the closeness of the promotion race.
As we let the dust settle on that disappointment, the good news is that our fixture list shows that there are opportunities ahead to play our main rivals Denbigh, Llanuwchllyn and Mold again before the season ends. To be one of the 3 clubs from the ANW and the ANE to gain promotion It does mean that we have to be on our game for the big challenges ahead, starting Saturday.
---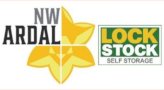 Mae'r gêm yn erbyn Y Wyddgrug, a oedd I'w chwarae ar Sadwrn, 26 Chwefror, wedi'i gohirio. Ar y dyddiad hwnnw bydd Y Wyddgrug yn teithio i Bontyclun ar gyfer eu gêm yn 8-olaf Tlws CBDC.

The return league fixture with Mold Alex at Alyn Park, due to be played on SATURDAY, 26 FEBRUARY has been postponed. Mold Alex will be involved in a quarter-final of the FAW Trophy on that date when they are away at Pontyclun.
---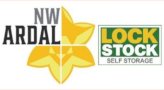 Gyda Port heb gêm pnawn Sadwrn aeth ein sylw at ganlyniadau eraill. Ond roedd yr un peth yn wir am Ddinbych a wedyn cafodd gêm y dydd rhwng Llanuwchllyn a'r Wyddgrug ei gohirio, felly dim newid yn y 3 uchaf.
Fedrai Llanrwst eto osod sialens i'r 3 uchaf ond gorfod rhannu'r pwyntiau oedd ei hanes yn Rhostyllen ar ôl bod 3-0 ar y blaen. Canlyniad sy'n awgrymu y gallai clybiau rhan is a chanol y tabl gael dylanwad mawr ar y tabl terfynol.
Colli 3-1 wnaeth Brickfield ein gwrthwynebwyr nesa'. Ond mae Dinas Llanelwy yr ymwelwyr nesa' â'r Traeth yn creu dipyn o argraff gyda'i 3ydd buddugoliaeth yn olynnol yn curo 10 dyn Brymbo o 5-0. Mae'r 3 buddugoliaeth yn cynnwys buddugoliaeth o 5-3 dros Llanuwchllyn.
Gyda'r siocs ar gynnydd gallwn ddisgwyl cyfnod cyffrous -a nerfus- rhwng rwan a diwedd y tymor.

With Port not playing on Saturday our attention turned to other results. The same however applied to Denbigh Town and, with the day's key fixture between Llanuwchllyn and Mold falling foul of the weather, the top three remain unchanged.
Llanrwst, who could yet challenge at the top, fell victim to an amazing Rhostyllen fight back to claim a share of the points. To come back from a 3-0 deficit for a 4-4 result shows that lower and mid-table clubs could yet have a say in how the final table turns out.
Port's next opponents, Brickfield Rangers, went down 3-1 at home but St Asaph City, the next visitors to the Traeth, inflicted a 5-0 defeat on 10-man Brymbo. The Saints win gives them 3 straight victories which includes a 5-3 win over Llanuwchllyn.
With shocks on the increase, we could well be in for an exciting and nail-biting ride to the end of the season.
---

Bydd y tîm rheoii newydd yn cychwyn ar eu gwaith pnawn Sadwrn pan fydd yr Ail-dim yn teithio i Maes Dulyn ar gyfer gêm yn erbyn Nantlle Fêl.
Ar hyn o bryd mae Port yn y 6ed safle ond gyda dipyn o ddal fyny i'w wneud, o ran gêmau, ar bawb arall. Mae'r Fêl yn y 3ydd safle ond wedi chwarae 4 gêm yn fwy.

The new management team will be in charge for the first time on Saturday when the Reserves travel to Maes Dulyn to take on Nantlle Vale Res in the FAW Cymru Reserve League NW.
Port are in 6th spot in the table currently, but have some catching up to do having played fewer games than all other clubs. The Vale are in 3rd place but have played 4 more games.

CANLYNIAD / RESULT: NANTLLE VALE 3--0 PORT
---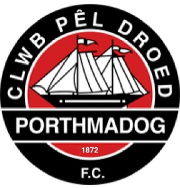 Bydd y cefnogwyr sy'n cofio'r Saithdegau, un o gyfnodau mwyaf llwyddianus yn hanes y clwb, yn tristau o glywed am farwolaeth, Sid Jones, un a chwaraeodd ran bwysig yn ystod y cyfnod hwnnw. Bu Sid Jones yn y rheoli'r clwb rhwng 1976 ac 1979.
Derbyniodd y clwb y newyddion trist am farwolaeth Sid Jones, yn 88 oed, drwy law ei gyfaill mawr Roly Evans a serenodd yn ystod y cyfnod yna, mewn degawd gwych i'r clwb.
Roedd Roly Evans yn amdiffynwr cadarn, a meddai am ei gyfaill, "Un o Wrecsam oedd Sid a ddilynodd John Williams yn rheolwr ar Port. Yn uchel ei barch ac yn wr bonheddig o'r radd flaenaf."
Ar achlysur arall dywedodd Roly Evans amdano, "Bu Sid yn rheolwr ar Port o 1976 i 1979 gan fynd a ni i 10 ffeinal gan ennill 7 ohonynt. Yng nghyfnod Sid wrth y llyw gwnaethom orffen yn yr ail safle yng Nghynghrair Cymru (y Gogledd) ddwywaith."
Estynnwn ein cydymdeimlad llwyraf a theulu Sid Jones ar yr adeg drist hon.
Hefyd anfonwn ein cofion gorau at Roly Evans, gan werthfawrogi y diddordeb mae'n dal i gymryd yn y clwb, clwb wnaeth gynrychioli mor anrhydeddus,

Port supporters who recall the 1970s, one of the most successful periods in the club's history, will be saddened to hear of the passing of one who played an important role in that success. He is Sid Jones who managed the club in the years 1976-79.
The sad news of Sid Jones' passing at the age o 88 years has been received by the club via his great friend Roly Evans, who starred for the club during those succesful years in what was a glorious decade.
Roly Evans, defensive mainstay of that era, says of his friend, " Sid lived in Wrexham and took over as manager of Porth after John Williams left. Highly respected and an absolute gentleman,"
On a previous occasion Roly Evans said of the period , "Sid managed Porth from 1976-1979, taking us to 10 cup finals and winning 7 of them. We were league runners-up (Welsh League North) twice in Sid's reign."
We extend our sincere sympathy to the family of Sid Jones at this sad time.
We also send our kindest regards to Roly Evans and appreciate his continued interest and committment to a club he served with honour.
---