I lenwi swydd rheolwr yr Ail-dîm, mae'r clwb wedi troi at un o arwyr mwya'r Traeth sef MIKE FOSTER. Bydd Mike yn cymryd gofal o'r tîm mewn gêm Gynghrair Ail-dîmoedd ar Maes Dulyn yn erbyn Nantlle Fêl pnawn Sadwrn. 2pm.
'Does dim angen cyflwyno Mike i selogion Y Traeth. Daeth y cyn brentis gyda Tranmere Rovers yn ôl i'r Traeth ar gyfer tymor cynta' Uwch Gynghrair Cymru yn 1992. Aeth Mike ymlaen i gynrychioli 'r clwb 346 (+5) o weithiau mewn 12 tymor yn UGC. Roedd ei giciau gosod gyda'r droed chwith anhygoel yn beryg bywyd.
Bydd Mike yn cael ei gynorthwyo gan STE SMITH (mab i un arall o arwyr y Traeth; Steve 'Psycho' Smith) a BLEDDYN WILLIAMS, y ddau â chysylltiad agos â'r clwb ac yn gyn chwaraewyr.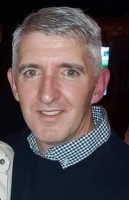 Port have looked to club legend MIKE FOSTER to fill the vacancy as Reserve team manager. Mike will take charge for the Reserves North West League game with Nantlle Vale at Maes Dulyn on Saturday. 2pm
Mike, a Port legend and former club captain, needs no introduction to supporters. The former Tranmere Rovers apprentice returned to the Traeth to play in the inaugural League of Wales season. He went on to play 12 seasons in the WPL for Port, making 346 starts. He was a dead ball specialist with his famed and trusty left foot.
Mike will be assisted by STE SMITH (son of another Port legend Steve 'Psycho' Smith) and BLEDDYN WILLIAMS both with close connections with the club, having also represented the club.
---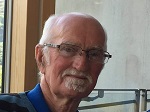 Gyda thristwch mawr derbyniwyd y newyddion am golli Ian Foulkes. Dilynwr oes o'r clwb nid oedd Ian wedi cael y iechyd gorau yn ystod y blynyddoedd diweddar ac roedd wedi ymgartrefu mewn Cartref Nyrsio yn Cricieth. Roedd yn wyneb cyfarwydd ar y Traeth ac wedi gwasanaethu'r clwb wrth gwblhau cant a mil o fân dasgau anghenrheidiol ar ddyddiau gêm. I'r rhai a wnaeth y teithiau hir ar y bws i gêmau oddi cartref yn UGC fe gofiwn Ian yn bresenoldeb rheolaidd, yn denor yn hybu'r canu ac yn llawn hiwmor a thynnu coes.
. Bu Ian yn aelod o bwyllgor y clwb yn y 70au ac 80au ac yn dirmon hefyd am gyfnod. Yn fwy diweddar roedd yn cynorthwyo gyda'r nosweithiau Bingo.
.. Estynnwn ein cydymdeimlad â theulu Ian.

It is with great sadness that the news was received of the passing of lifelong Port supporter Ian Foulkes. Ian had not enjoyed the best of health in recent times and had been a resident at a Nursing Home in Cricieth. A familiar face at the Traeth and one who had served Port faithfully over the years, carrying out a myriad of essential chores on behalf of the club. Those who travelled on the coach to the long haul away fixtures of the WPL will recall his regular presence, his tenor voice supporting the singing and especially his humour and leg-pulling.
Ian was a member of the club's organising committee in the 70s and 80s and also served as groundsman. More recently he assisted with the Bingo evenings.
We extend our sincere sympathy to the family at this sad time.
---

Oes gan eich busnes ddiddordeb mewn HYSBYSFWRDD ar ochr y cae?
Ffordd dda i hyrwyddo eich busnes yn lleol am bris cystadleuol a drwy hynny cefnogi eich clwb lleol.
Am fwy o fanylion cysylltwch a DYLAN ar: @rees48wesla neu e-bostiwch rees48wesla@gmail

Would your business be interested in PERIMETER ADVERTISING BOARD?
Promote your local business locally at competitive prices whilst supporting your local club.
For more details contact DYLAN on : @rees48wesla or e-mail him rees48wesla@gmail
---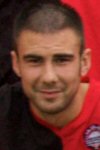 Mae Craig Papirnyk wedi ychwanegu enw cyfarwydd i'w dîm hyfforddi. Yn dychwelyd i'r Traeth fel hufforddwr mae Ben Ogilvy, cyn chwaraewr gyda Port a Bangor City a cyn reolwr CPD Pwllheli.
Chwaraeodd Ben i Port yn Uwch Gynghrair Cymru rhwng 2008-10.
Croeso 'nol Ben

Craig Papirnyk has added a familiar name to his coaching team. Former Port and Bangor City defender Ben Ogilvy and former manager at Pwllheli returns to the club as coach.
Ben played for Port from 2008-10 when Port were in the Welsh Prem.
Welcome back Ben.


---

Noddwyr / Match Sponsors: GALERI HARLECH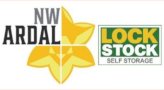 Bydd y râs am ddyrchafiad yn dal I gynhesu wrth i'r Wyddgrug ymweld â'r Traeth pnawn Sadwrn mewn gêm rhwng un a dau yn y tabl. Bydd y gic gynta' am 2.30pm.
Mae'r ddau glwb ar 41 pwynt, y ddau wedi chwarae 17 o gêmau a dim ond gwahaniaeth goliau o 5 yn ei gwahanu. Gall Port ddiolch i'w amddiffyn cadarn, sydd ond wedi gollwng 14 gôl, am y fantais denau honno. Mae'r ddau glwb wedi ennill 13 o gêmau, 2 yn gyfartal ac yn colli 2 gêm.
Bydd Port yn ymwybodol fod yr unig gêmau iddynt golli y tymor hwn, yn erbyn Llanrwst a Llanuwchllyn, wedi dod ar Y Traeth yn erbyn dau glwb arall sydd yn y râs am ddyrchafiad. Pnawn Sadwrn fydd y cyfle i wneud yn iawn am hyn.
Yn erbyn Llai mae'r ddwy gêm i'r Wyddgrug golli, clwb sydd wedi achosi sawl sioc, gymaint ohonynt ni ddylai bellach fod yn sioc o gwbl. Daeth perffomiad gorau Y Wyddgrug ar Barc Alyn yn curo Dinbych o 4-1. Nhw hefyd sydd â'r cyfanswm ucha' o goliau gyda 60 gôl; gyda Danny Warren yn cyfrannu 22 ohonynt -bydd angen cadw llygad barcud felly!!
Bydd Port yn dal heb y capten Gareth Jones Evans sydd ag anaf ac yn debygol hefyd o fod heb yr amddiffynwr James Morgan.
Y cyfan ar y bwrdd felly, byddwch yno! C'mon Port!

The top two meet as the promotion race continues to hot up with Mold Alex's visit the Traeth on Saturday for a 2.30pm kick off.
Both clubs are on 41 points, both have played 17 games and are currently separated by a goal difference of just 5 goals. For that slim advantage Port can thank a defence which has conceded just 14 goals this season. Both sides have recorded 13 wins, 2 draws and suffered 2 defeats.
Port will be concerned that their only defeats this season have come at the Traeth against two other promotion chasers Llanuwchllyn and Llanrwst, so Saturday's game will provide an opportunity to put that right.
Both Alex's defeats have come against Llay Welfare, who have provided numerous upsets and shocks this season, so many in fact, that we should no longer be surprised by any of their results. Mold's best performance this season came in their 4-1 home win over Denbigh at Alyn Park. They are also the league's leading scorers with 60 goals scored; 22 of these have come from Danny Warren, a player who will require careful watching on Saturday!
Port will again be without the injured captain, Gareth Jones Evans and James Morgan is also likely to miss out on Saturday.
All to play for, see you there. C'mon Port!!
---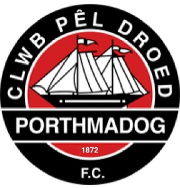 Mae'r clwb yn chwilio am reolwr i'r ail dîm. Oes gennych chi ddiddordeb yn y swydd bwysig hon. Am fanylion pellach a sgwrs anffurfiol cysylltwch â ysgrifennydd y clwb, Chris Blanchard crb.58@hotmail.com neu 07583817519

Hoffem hefyd ddiolch i Aaron Rickards a'i gynorthwyydd Kurt Williams am eu hymdrechion a dymuno'r gorau iddynt yn y dyfodol.

A vacancy has arisen for the position of Reserve team manager. For further details and an informal discussion please contact club secrerary Chris Blanchard crb.58@hotmail.com or 07583817519

We would also like to thank Aaron Rickards and his assistant Kurt Williams for their efforts and wish them all the best in the future.

In his leaving message Aaron Lee Rickards says:
"Thanks to all at CPD Porthmadog for the last 5 years from U15s to reserves with the lads. A rollercoaster journey where I have learned so much and seeing so many make their first team debuts. It's been a pleasure and I wish everyone all the best."
---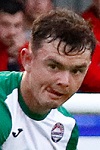 Pnawn Sadwrn, pan fydd y ddau ar y brig yn yr Ardal NW yn cyfarfod ar Y Traeth, bydd Port yn wynebu chwaraewr sydd yn cael tymor arbennig. Y chwaraewr hwnnw ydy DANNY WARREN, blaenwr Y Wyddgrug. Mae'r ffigyrau yn siarad cyfrolau gyda Warren wedi rhwydo 22 o goliau cynghrair y tymor hwn; cyfraniad holl bwysig i dymor llwyddianus ei glwb.
Gyda chyfanswm o 60 gôl, Y Wyddgrug ydy sgorwyr trymaf y gynghrair â Warren yn gyfrifol am gyfartaledd uchel ohonynt. Yn ôl yn yr hydref aeth y blaenwr ar rhediad of 3 hatric mewn gêmau olynnol sef, yn erbyn Llanrwst, Nantlle Fêl a Saltney.
Yn amlwg,felly, yn un i amddiffynwyr Port gadw llygad arno.
Ar y llaw arall mae goliau Port wedi eu rhannu. JULIAN WILLIAMS sy'n arwain y ffordd gyda 13 o goliau cynghrair â MATTY JONES yn ei ddilyn ar 11 gôl efo Rhys Alun a Paul Lewis â 8 a 6 gôl yr un. Yn gyfangwbl mae 18 o chwaraewyr unigol wedi cyfrannu o leiaf un gôl at gyfanswm Port o 58 gôl.
A'r cwestiwn mawr? Pwy wnaiff sgorio pnawn Sadwrn? Dewch yna i weld.

On Saturday, when the current top two in the ANW meet at the Traeth, Port will come up against a player who is in outstanding form this season. He is Mold Alex's striker DANNY WARREN. The figures speak for themselves with Warren having netted 22 league goals this season and Mold Alex's successful season is in no small measure thanks to his remarkable contribution.
Alex are the league's leading scorers with Warren contributing a large percentage of the club's 60 goals. Back in the autumn the striker went on a run of three successive hat-tricks which came against Llanrwst, Nantlle Vale and Saltney.
Obviously one for Port defenders to keep an eye on next Saturday
In Port's case scoring is more of a shared experience!; JULIAN WILLIAMS leads the way with 13 league goals closely followed by MATTY JONES on 11 with Rhys Alun and Paul Lewis chipping in with 8 and 6 goals respectively. In all 18 individual players have scored at least once for the club.
Who scores on Saturday? Now that is the question. Come along to fnd out.
---

Mae Craig Papyrnik wedi croesawu 4ydd cyn chwaraewr yn ôl i'r clwb.. Y diweddara' i ddychwelyd i'r Traeth ydy Euron Roberts. Bu Euron gyda'r clwb rhwng 2009 a 2011.
Mae'n amddiffynwr profiadol yn gefnwr de neu cefnwr canol.
Yn 2009/10 dechreuodd 40 gêm yn Uwch Gynghrair Cymru a'r tymor canlynol 22 gêm yn y Cymru Alliance.
Wrth ei groesawu yn ôl dywedodd Craig:
'Mae'n gret cael Euron yn 'nôl yn y Clwb. Mae'n chwaraewr dwi wedi bod yn ceisio ei ddenu i'r Traeth ers amser. Mae ei brofiad ac ansawdd ei chwarae yn mynd i gryfhau'r garfan.'
Croeso Euron!!

Craig Papirnyk has brought a 4th former player back to tje club. The most recent returnee is Euron Ronerts who last played for the club in 2009 to 2011. During his time the experienced defender played at full or centre back.
In 2009/10 he made 40 WPL starts for the club and the following season made 22 starts in the Cymru Alliance.
Craig when welcoming Euron back to the club said
'It's great to get Euron on board, I've been trying for some time! He's got experience and quality that will help improve our squad'
Welcome back Euron.
---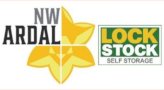 Noddwyr/ Match Sponsors: GREY SLATE and STONE
Pnawn Sadwrn bydd y gêm ddarbi a ohiriwyd ar Wyl San Steffan yn cael ei chwarae ar y Traeth rhwng Port a Blaenau. Eisoes mae'r ddau glwb wedi cyfarfod y tymor hwn ar Gae Clyd gyda Port yn sicrhau y triphwynt gyda dwy gôl i Jamie McDaid mewn buddugoliaeth o 4-0.
Byddai'n deg dweud fod Blaenau yn cael tymor anodd gyda'i unig fuddugoliaeth yn dod yn Y Felinheli. Hefyd cawsant tair gem gyfartal gyda'r gorau o rhain yn dod oddi cartref yn Nantlle Fel. Ond rhaid ychwanegu na fydd gan gêm ddydd Sadwrn fawr i'w wneud a safleoedd yn y tabl na record ddiweddara', ond yn llawer mwy i'w wneud â balchder lleol a'r angen i brofi pwynt.
Er hynny i garfan Craig Papirnyk bydd yna 3 phwynt holl bwysig yn y fantol â gyda neb yn ildio dim yn y râs am ddyrchafiad byddai unrhyw lithriad yn agor y drws i eraill fanteisio. Dyna mor agos ydy'r cyfan ar y brig ar y foment.
Gobeithio gwelwn dorf dda ar Y Traeth pnawn Sadwrn a diwrnod da i bêl-droed lleol.

On Saturday the Derby match postponed from Boxing Day will be played out at the Traeth between Port and Blaenau. The two clubs have already met this season, when Port ran out 4-0 winners at Cae Clyd with Jamie McDaid netting twice.
It would be fair to say that Blaenau are having a difficult season with their only win coming away at Y Felinheli. They have also three draws, the best of which was picking up an away point at Nantlle Vale. But Saturday's fixture will have little to do with table positions or current form and will be overtaken by local rivalry and the need to prove a point.
Despite this for Craig Papirnyk's team three vital points remain at stake and, with no one blinking yet in the race for promotion, any slip-ups can have serious consequences, such is the closeness at the top of the table.
Let's hope for a bumper gate on Saturday and a great day for local football.
---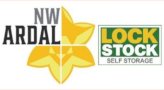 Roedd yn siom fawr i'r ddwy garfan o gefnogwyr wrth i'r gêm ddarbi rhwng Port a'r Blaenau gael ei gohirio oherwydd ail-gyflwyno cyfyngiadau Covid-19. Roedd 'na ddisgwyl mawr wedi bod am y gêm hon ar Wyl San Steffan ond, y newyddion da ydy fydd y ddarbi yn cael ei chwarae y SADWRN NESA' (Ionawr 22) ar Y Traeth gyda'r gic gynta' am 2.30pm.
Hon ydy un o gêmau darbi mawr a thraddodiadol Gwynedd ond, tan y tymor hwn, roedd y ddau heb gyfarfod mewn gêm o bwys ers blynyddoedd lawer. I ddod o hyd i'r tro diwetha' i'r ddau gyfarfod ar y Traeth mewn gêm gystadleuol rhaid mynd yn ôl i Rhagfyr 1985.
Mae hon hefyd yn gêm i agor stôr o atgofion ymysg cefnogwyr hyn ar y ddwy ochr ac yn dwyn i gof rhai o'r digwyddiadau a'r brwydrau o'r gorffennol.
Roedd gorfod gohirio'r gêm yn gostus i Port, gan fod gêmau derby ar Wyl San Steffan yn dod a chyfraniad pwysig iawn i goffrau clwb ar y lefel yma.
Byddwch yna pnawn Sadwrn pan fydd yr hen elyniaeth cyfeillgar yn cael ei atgyfodi.

To the huge disappointment of both sets of supporters the local derby between Port and Blaenau fell foul of the re-introduction of Covid-19 restrictions. The much-anticipated game which was set to be a big Boxing Day attraction will now be played next SATURDAY (22 January) with a 2.30pm kick off.
This is one of the great traditional Gwynedd Derby games but, until this season, the old rivalry dating way back has had to remain dormant. For the last competitive match at the Traeth between the two clubs, we have to look back to December 1985.
It is a game which will stir the memories of the older supporters on both sides of the supporter divide to recall some of the memorable clashes and incidents of yesteryear.
The postponement was a costly one for Port, as holiday derbies in recent years have been money-spinners which yield vital income for clubs at this level.
Be there on Saturday when the old friendly rivalry is brought to the surface once more.
---

Dyma'r adeg honno o'r flwyddyn wedi cyrraedd, gyda Port ymysg 57 o glybiau sydd wedi gwneud cais i CBDC am Drwydded Haen 2.
Mae 6 o'r clybiau yma yn yr Ardal NW a'r 5 arall ydy:
Brickfield Rangers • Dinbych • Llanuwchllyn • Llai• Y Wyddgrug.
Mae 6 cais yn dod o glybiau'r Ardal NE a 15 o'r Cymru North gyda'r 30 arall yn dod o'r Cymru South a'r Ardal Southern.
Mae Port hefyd wedi gwneud cais am Drwydded Haen 3.

It's that time of year again with Port among the 57 clubs that have applied to the FAW for a Tier 2 Licence.
Six Ardal North West clubs have applied, with the other five being:
Brickfield Rangers • Denbigh Town • Llanuwchllyn • Llay Miners Welfare • Mold Alexandra
Six of the applications come from Ardal NE clubs and 15 from the Cymru North with the remaining 30 applications comong from the Cymru South and the Ardal Southern Leagues.
Port have also applied for a Tier 3 Licemce.
---

Mae'r golwr Dylan Roberts wedi gadael y clwb i ymuno â CPD Llanberis. Chwaraeodd Dylan rhan bwysig yn amddiffyn y clwb ers ymuno ar ddechraur tymor.
Mae pawb ar Y Traeth yn dymuno diolch i Dylan am ei gyfraniad ac yn dymuno'n dda iddo at y dyfodol.

Keeper Dylan Roberts is to leave the club and join CPD Llanberis. Dylan has played an important role in the Port defence since joining the club at the start of the season.
All at the club thank Dylan for his contributionand wish him all the very best for the future.
---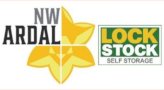 NEWYDDION DA: Bydd y cyfyngiadau ar y nifer o bobl sydd yn cael bod yn bresennol mewn gêmau tu allan yn cael ei godi yfory o 50 i 500.

Bydd Port yn chwarae eu gem gynta' ers Rhagfyr 20 wrth ymweld â'r Maesdu pnawn Sadwrn i gyfarfod Llandudno Albion. Mae'r ddau glwb wedi chwarae eu gilydd yn barod y tymor hwn gyda'r Albion yn curo o 2-1 yng Nghwpan y Gynghrair.
Felly bydd yn rhaid i Port fod yn barod am gêm anodd arall gan deimlo fod ganddynt bwynt i'w brofi hefyd.
Mae'r Albion yn safle'r 13eg yn y tabl ac heb fuddugoliaeth yn eu 5 gêm ddiwetha' ond yn eu gêm ola' cyn y clo cawsant gêm gyfartal 1-1 yn erbyn Llanrwst a cyn hynny gêm gyfartal arall gyda Nnatlle Fêl.
Daw Port i'r gêm hon hefyd yn dilyn gêm gyfartal yn Llanrwst a gan wybod fod angen am y 3 phwynt er mwyn cynnal y sialens ar frig y tabl. Bydd Port yn teithio gyda'r garfan wedi'i chryfhau dros yr wythnos.
C'mon Port!!

GOOD NEWS The number who can be present at an event outdoors will rise from 50 to 500 tomorrow.

Port return to League action on Saturday with a visit to Maesdu to take on Llandudno Albion.
The clubs have met once already this season in a League Cup tie, with the Albion putting Port out of the competition with a 2-1 scoreline.
This means that Port have another tough test ahead of them on Saturday and will certainly have a point to prove to themselves.
Albion are in 13th place in the league, without a win in their last five games, but in their last games they held a strong Llanrwst squad to a 1-1 draw and had a similar result against Nantlle Vale.
Port also come into this game on the back of a draw with Llanrwst and in need of the 3 points to keep up the challenge for promotion. In this quest they will be boosted by quality new signings.
---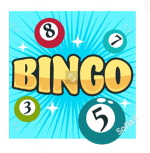 Bydd y Bingo yn ailgychwyn ddydd Llun Ionawr 10fed
. Drysau'n agor 7pm
Cychwyn 8pm.
**Yn dilyn canllawiau Llywodraeth Cymru
Croeso cynnes i bawb.



Bingo will recommence on Monday January 10th
. Doors open 7pm
Eyes down 8pm.
**Following Welsh Government guidelines
A warm welcome to you all


---

Chwaraewr arall yn dychwelyd i'r Traeth ydy Cai Parry sydd yn ail ymuno o glwb Nantlle Fêl sydd, fel Port, yn chwarae yn yr Ardal NW. Chwaraewr ochr chwith talentog, bu Cai yn yr Academi ar y Traeth gan hefyd chwarae i'r clwb yn nhymor 2016/17. Bu gyda Cei Conna yn chwaraewr ysgoloriaeth ac mae ei gyn glybiau hefyd yn cynnwys Llanrug a Rhuthun.
Croeso 'nol i'r clwb Cai.

Another player returning to the club is Cai Parry who re-joins from fellow Ardal NW club, Nantlle Vale FC. A skilful left sided player, Cai was an academy player at the Traeth and he also appeared for the club in 2016/17 season. He was a scholarship player at Connah's Quay and his former clubs include Llanrug Utd and Ruthin Town.
Welcome back Cai.
---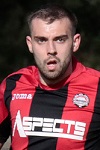 Newyddion da i gefnogwyr Port wrth i'r rheolwr Craig Papirnyk gyhoeddi heddiw fod yr amddiffynnwr, Iddon Price, a'r golwr, Paul Pritchard, i ddychwelyd i'r clwb. Mae'r ddau wedi gwneud cyfraniad mawr i'r clwb yn y gorffennol ac mae ganddynt ddigonedd o brofiad a allai fod yn allweddol wrth i'r clwb barhau a'r ymdrech i ennill dyrchafiad ar ddiwedd y tymor hwn.
Croeso 'nol i'r Traeth hogia'
Isod gweler sylwadau Craig wrth iddo groesawu'r ddau yn ôl.

Craig has released these comments following today's announcement regarding Iddon Price and Paul Pritchard.
"I am really pleased to announce that Iddon Price and Paul Pritchard will be returning to the club!!
"I am delighted to welcome Iddon back to Port, a player with huge ability and experience will come back to bolster our defence and bring a quality that we will need to help us in our quest to secure promotion this season. Iddon has been training with us and cannot wait to get back playing again.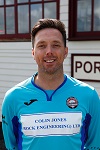 "Paul Pritch also returns to us, a player who has a massive amount of experience and one who has won trophies everywhere he's played, we will need that experience going forward into the second half of the season, Paul is also a top quality goal keeper who knows the club and what it means to play for it.
"Both players are well known to our club and its supporters, they will undoubtedly improve our squad, I know them both very well and they will fit straight into our plans moving forward. They are both really positive signings for us.
"Welcome back lads.
"I am hoping to further add to the squad during the window and will announce in due course some more positive news for us."
---

Mae Bwrdd y Gêm Gymunedol a'r Bwrdd Cenedlaethol y CBDC wedi cadarnhau heddiw (4 Ionawr) fod gêmau'r Ardal North a South a cystadlethau'r Cymdeithasau Ardal yn cael eu caniatáu o Sadwrn 8 Ionawr.
Bydd yr ail-gychwyn yn ddibynnol ar ddefnyddio protocols Dychwelyd i Chwarae y CBDC yn ogystal ag unrhyw newidiadau i reolau a chyngor Llywodraeth Cymru.
Mae'r protocols â gytunwyd ar gyfer ail-gychwyn gêmau yn cynnwys hwn:
Bydd y clwb cartref yn gyfrifol am weithredu'r holl drefniadau rhesymol i reoli nifer y cefnogwyr sydd yn cael eu caniatáu ar gyfer pob gêm (50 tu allan a 30 tu fewn).

The FAW's Community Game Board and National League Board has today (4 January) confirmed that matches can resume for all Adran North and South, Ardal League and Area Association competitions from Saturday 8 January.
The return will be subject to the FAWs Return to Play protocols being adhered to and any changes in Welsh Government Coronavirus regulations and guidance.
These protocols agreed for the resumption of matches during this period include:
Home team will be responsible implementing all reasonable steps to manage spectators within the permitted number (50 outdoors and 30 indoors) for each match.
---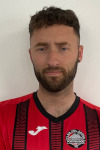 Llongyfarchiadau i Dewi Thomas â bleidleiswyd gan gefnogwyr yn Chwaraewr y Mis am fis Rhagfyr. Chwaraewr amryddawn, mae Dewi wedi gwneud cyfraniadau pwysig yng nghanol yr amddiffyn a hefyd yng nghanol cae.
Mae adroddiadau Treflyn Jones yn adlewyrchu gwerth y cyfraniadau yma yn y ddwy rôl. Mewn amddiffyn sydd wedi cadw 7 llechen lân mewn gêmau cynghrair meddai Treflyn am y gêm yn Llanrwst;
"... cafodd Callum Parry yr ymosodwr peryg ei gadw'n ddistaw diolch i amddiffyn rhagorol gyda Dewi Thomas, yr amddiffynnwr canol, yn cael gêm arbennig."
Tra yn Rydymwyn disgrifiwyd ei gyfraniad yn sgorio o ganol cae fel hyn gan Treflyn";
"....(daeth y gôl) o droed chwith Dewi Thomas, yn dangos sgil ac amynedd wrth fynd heibio dau amddiffynnwr cyn gosod y bel yng nghornel y rhwyd."

Congratulations to Dewi Thomas who was voted supporters Player of the Month for December. A versatile performer, Dewi has made important contributions in both central defence and midfield.
Treflyn Jones' match reports in December reflect the value of these contributions in both roles. In a defence which has kept 7 league clean sheets this season.Treflyn comments;
".....the dangerous Callum Parry was well shackled for the most part with excellent defending particularly by Dewi Thomas who had an excellent match at centre-half."
While at Rhydymwyn his scoring midfield contribution is described like this in the match report;
".....(the goal arrived from) from the left boot of Dewi Thomas, who patiently and skillfully evaded the attentions of two defenders, before placing the ball in the corner of the net."<
---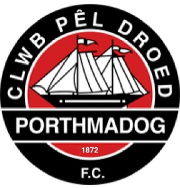 Dymuna'r clwb estyn dymuniadau gorau ar gyfer 2022 i wirfoddolwyr, cefnogwyr a busnesau lleol, gan ddiolch iddynt am eu cefnogaeth arbennig yn ystod blwyddyn eithriadol o anodd yn 2021.



The club extends best wishes for 2022 to volunteers, supporters and local businesses and thanks them for their wonderful support during the difficult time experienced in 2021.





---

Mae Bwrdd Cenedlaethol CBDC wedi cadarnhau fod gêmau yn Haen 1, 2 a 3 wedi eu gohirio dros gyfnod y gwyliau. Bydd y sefyllfa yn cael ei hadolygu cyn neu ar Ionawr 9fed.
Felly bydd y gêm ddarbi gyda Blaenau Ffestiniog ar Wyl San Steffan ddim yn mynd yn ei blaen.
Isod gweler cynnwys datganiad y Bwrdd.

The FAW National League Board has today (22 December) taken the decision to suspend the Cymru Leagues, Adran Leagues and Ardal Leagues, following the Welsh Government announcement on 22 December that team sports are limited to 50 spectators due to the rise of the omicron variant of COVID-19.
Ahead of the 2021/22 season, the FAW factored a COVID-19 related disruption into its planning with some leagues starting their seasons earlier than normal to counteract such an impact.
To limit the loss of income and to provide the best chance for fans not to miss out on supporting their clubs, the National League Board felt the suspension of the competitions over the festive period was in the best interest of the game.
...... the National League Board will continue to monitor the situation and currently plans to review its decision on the suspensions of the leagues on or prior to 9 January 2022.

Above is confirmation of the FAW National League Board's decision to suspend games in Tiers 1, 2 and 3 over the festive period. This means that the local derby game against Blaenau Ffestiniog on Boxing Day will not now go ahead.
---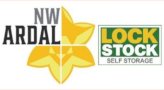 Roedd yna ganlyniadau a'n synnodd yn yr Ardal NW pnawn Sadwrn. Pwy f'asa 'di proffwydo Sadwrn heb i 'run o'r pedwar ceffyl blaen ennill?
Y sioc fwya' oedd i Ddinas Llanelwy yn y 15fed safle sgorio 5 i guro Llanuwchllyn a oedd ond wedi colli un gêm cynt.
Wedyn Brickfield yn 11eg yn y tabl yn synnu Dinbych. Roedd angen gôl hwyr er mwyn sicrhau gêm gyfartal 3-3.
Dioddefodd Y Wyddgrug, y clwb ar frig y tabl, hefyd. Ond efallai nad oedd y fuddugoliaeth o 2-0 gymaint o sioc o ystyried perfformiadau Llai dros yr wythnosau diweddar.
Cyfartal oedd Port yn Llanrwst -nid gêm hawdd. Amser a ddengys os oedd hwn yn bwynt da, neu yn gyfle mawr wedi'i golli. Bydd dod i benderfyniad am gêm Saltney yn fwy arwyddocaol rwan.
Cyn gadael gêm Port rhaid nodi fod yr arwr Richard Harvey wedi dychwelyd i'r gol i helpu'r clwb unwaith eto ac wedi ychwanegu llechen lân arall i'w record.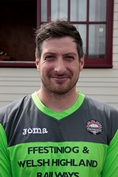 There were some major shoxks in the ANW over the weekend. Who would have predicted a Saturday without a win for any of the top four?
The biggest shock came with next to bottom St Asaph City scoring 5 past the 4th placed Llanuwchllyn and inflict what was only their second defeat of the season.
Brickfield Rangers in 11th place gave Denbigh Town a shock and it needed a late come back to share the points. The game ending 3-3.
League leaders Mold Alex were another to suffer their 2nd defeat of the season. But given the performances Llay Welfare have turned in in the recent weeks maybe the 2-0 win for the Colliers should not be too much of a surprise.
Similarly, a draw for Port at Parc Gwydir could hardly be classed as a shock but was it a point gained or a huge opportunity was missed. Time will tell but the sorting of the Saltney game gains extra significance.
We can't leave the Llanrwst game without reference to Port legend Richard Harvey, stepping out of retirement to serve the club once more and adding another clean sheet to his career record.
---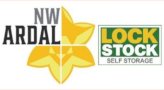 Pnawn Sadwrn bydd Port yn teithio i Barc Gwydir Llanrwst (LL26 0PL) ar gyfer gêm yn Ardal NW. Dylai cefnogwyr nodi fod y gêm i gychwyn am 2 o'r gloch.
Mae Llanrwst yn y 5ed safle yn tabl ond wedi chwarae dwy gêm yn fwy na Port. Bydd cefnogwyr yn cofio hefyd fod gan glwb Dyffryn Conwy fuddugoliaeth dros Port yn eu record. Ar Y Traeth sicrhaodd dwy gôl Callum Parry fuddugoliaeth arwyddocaol i Lanrwst. Yn wir mae Callum Parry yn cael tymor da ac wedi rhwydo 16 o weithiau mewn gêmau cynghrair. Mae record ddiweddar Llanrwst hefyd yn cynnwys gêm gyfartal 1-1 gyda'r ceffylau blaen, Y Wyddgrug.
Felly bydd gan Port bwynt i'w brofi pnawn Sadwrn. Wedi iddynt fethu allan y Sadwrn diwetha' gyda'r gêm yn Nantlle Fêl yn cael ei gohirio oherwydd y tywydd bydd Port yn gobeithio am well lwc y tro yma. Manteisiodd Y Wyddgrug a Llanuwchllyn ar y cyfle a sicrhau y 3 phwynt. Bydd gêm pnawn Sadwrn yn un arall bwysig iawn yn y râs am ddyrchafiad.
C'mon Port!!

On Saturday Port will travel to Parc Gwydir, Llanrwst (LL26 0PL) for a ANW fixture. Travelling supporters should note that it will be a 2pm kick off.
Llanrwst are currently in 5th place in the table having played two more games than Port but significantly they have a win over Port under their belts. At the Traeth two goals from Callum Parry gave them an impressive 2-0 victory. Callum Parry is having a successful season having netted 16 league goals so far this season. The Roosters recent record also shows a hard fought 1-1 draw at in form Mold Alex.
In Saturday's return fixture, Port will feel they have a point to prove. Having missed out last weekend, with their game at Nantlle Vale falling foul of the weather, they will be hoping for better luck this time round. With Mold Alex and Llanuwchllyn taking advantage and picking up three points Saturday's game could be another very important one in the promotion race for both clubs.
C'mon Port!!
---

Mae gêm yr Ail-dîm yn erbyn Treffynnon, nos Wener, wedi'i gohirio

The Reserves game at Holywell on Friday has been postponed.
---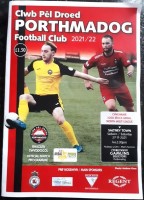 Mae'r cyclchgrawn 'Welsh Football' yn cynnwys adolygiadau o Rhaglenni mae clybiau yn eu cynhyrchu. Yn y copi diweddara o'r cylchgrawn ceir adolygiadau rhaglenni yn Y Cynghreiriau Ardal. Mae cael sêl bendith golygydd WF, Dave Collins i'ch rhaglen a'ch ymdrechion yn rhywbeth i ymfalchïo ynddo. Isod gweler geiriau cynnes Dave Collins.
Pob rheswn felly i Rhydian deimlo'n falch iawn wrth weld ei waith dygn yn cael ei gydnabod gan feirniad sy'n deall ei bethau.

"Some of the best programmes I've seen from Tier 3 are produced by Ardal North West clubs. PORTHMADOG have a fine tradition of producing quality and the issue I have for Port's late October game with Llay Welfare is an impressive 48-page bilingual edition, containing all the elements that make up a good programme; welcome, visitor details, copious stats and opinion/articles. And all for £1-50! "

'Welsh Football' in most of their editions contain reviews of club Match Programmes. The magazine's most recent survey reviews programmes in the Ardal Leagues. Having WF editor Dave Collins' seal of approval is much valued by any club programme editor. Above are Dave Collins generous words.
Rhydian should therefore feel rather pleased with himself that all his hard work has received recognition
---

Bydd Siop y Clwb ar agor ar y dyddiau canlynol wythnos yma:
Dydd Mawrth 2-6yh
Dydd Mercher 1-5yh
Dydd Gwener 2-7yh
Dydd Sadwrn 10yb-1yp
Galwch draw am eich anrhegion Nadolig

The Club Shop at Porthmadog FC will be open on the following days this week:
Today (Tuesday) 2-6pm
Wednesday 1-5pm
Friday 2-7pm
Saturday 10am-1pm
Plenty of club merchandise available as Christmas gifts
---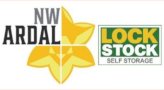 Isod mae dyddiadau newydd ar gyfer gêmau â ohiriwyd.

15/01/22 Llandudno Albion @ Maesdu
29/01/22 Y Wyddgrug / Mold Alex @ Y Traeth.

Above are new dates for fixtures following postponements
---

Dau o hoelion wyth y Traeth, Gwynne a Treflyn sy'n ymuno efo Dylan Elis i drafod popeth Porthmadog, ddoe a heddiw! Rwan i'w wrando arno ar eich hoff lwyfan Podcast!

Two Traeth stalwarts, Gwynne and Treflyn join Dylan Elis to discuss all things Porthmadog - from today and yesterday! Now available to listen on your favourite Podcast platform!
---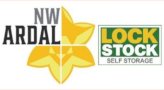 Siom i Port oedd i'r gem ar Faes Dulyn gael ei gohirio oherwydd y tywydd ac felly yn un o ddwy gêm a gafodd eu gohirio. Aeth y 5 gêm arall yn eu blaen gan gynnwys Gêm y Dydd rhwng Y Wyddgrug a Dinbych. Tipyn o syndod oedd sgôr o 4-1 gyda chlwb Parc Alyn yn cymryd y 3 phwynt a symud i frig y tabl. Yn werth nodi am y sgôr hefyd oedd dwy gôl arall i Daniel Warren, prif sgoriwr y gynghrair.
Mae'r canlyniad yn tanlinellu pwysigrwydd y ddwy gêm sydd i ddod rhwng Port a'r Wyddgrug. At ddiwedd Chwefror mae'r ddau fod i gyfarfod ar Barc Alyn, tra fod y gêm ar y Traeth wedi ei hail drefnu at ddiwedd Ionawr.
Roedd Llanuwchllyn yng Nghae Clyd ac er iddynt sicrhau buddugoliaeth o 2-0 gwnaed iddynt weithio'n galed, gyda'r ail gôl yn cyrraedd yn yr amser ychwanegol, Sylwer hefyd 2 gôl arall i Joe Williams blaenwr peryglus y Llan.
Mae'r penwythnos yn gadael Port yn dal yn y 3ydd safle ac yn aros am benderfyniad ynglyn a gêm Saltney. Mae Llanuwchllyn yn y 4ydd safle gyda dwy gêm mewn llaw ar Y Wyddgrug a Dinbych.

Disappointingly Port's visit to Maes Dulyn was one of only two games which fell foul of the weather. The other five ANW fixtures went ahead including the Match of the Day at Alyn Park between Mold Alex and Denbigh. The 4-1 margin in favour of the Alex was quite a shock and enables them to leapfrog their opponents and on to the top of the table. The result was also notable for two more goals for Daniel Warren the league's leading scorer.
The result underlines how important Port's two games with the Alex will be in terms of the promotion race. They are not due to meet until late February at Alyn Park with the postponed home fixture having been re-arranged for late January.
Llanuwchllyn were also in action and were made to work hard for their 2-0 win by bottom club Blaenau Ffestiniog; with the second goal coming in injury time. Both goals were scored by the prolific Joe Williams.
The weekend leaves Port still in 3rd place and still awaiting the outcome of the abandoned game with Saltney. Llanuwchllyn remain in 4th place with 2 games in hand over Mold and Denbigh.
---

Bu'n rhaid gohirio gem heddiw ar Faes Dulyn yn erbyn Nantlle Fêl oherwydd y tywydd.
Mae'r gêm Ail-dîm ar y Traeth yn dal ymlaen

Today's Game with Nantlle Vale at Maes Dulyn has been postponed owing to weather conditions
The Reserve match at the Traeth 2.30pm remains ON
---

Ail-dîm yn curo Llanrwst o 4-3 ar Y Traeth heddiw. Rhys Hughes, Rhys Alun, John Littlemore and Cian Pritchard yn rhwydo i Port gyda Ilan Davies. Kyle Kelly and Gwyn Jones y sgorwyr i;r ymwelwyr. Roedd Port yn ddiolchgar i'w golwr Bradley Roberts m arbed cic o'r smotyn yn ystod yr ail hanner
Mae'r fuddugoliaeth yn codi Port sydd a nifer o gêmau mewn llaw i'r 5ed safle yn y tabl. .

A 4-3 win for the Reserves over Llanrest Res., Rhys Alun, John Littlemore and Cian Pritchard netted got Port with Ilan Davies. Kyle Kelly and Gwyn Jones the scorers for Llanrwst. There was an important second-half penalty save by Port keeper Bradley Roberts.
Port, with several games in hand, move up to 5th place in the table.
---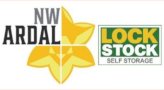 Pnawn Sadwrn bydd Port yn gwneud y daith fer i Faes Dulyn I chwarae Nantlle Fêl. Hon fydd y 15fed gêm o'r tymor sef hanner ffordd drwy tymor 2021/22 o ran gêmau.
Mae'r Fêl yn yr 8fed safle yn y tabl yn dilyn colli eu dwy gêm ddiwetha', dwy gêm anodd yn erbyn Dinbych a Llanrwst. Ond bydd cefnogwyr Port yn cofio'n dda am y gêm gyfatebol ar Y Traeth pan achubodd gôl hwyr Josh Banks y 3 phwynt i Port mewn gêm hynod gystadleuol. Roedd Dan Evans wedi rhoi'r Fêl ar y blaen, a Nathan Craig yn dod a Port yn gyfartal yn ystod yr ail hanner.
Mae gêmau darbi yn aml yn achosi sioc a bydd pnawn Sadwrn yn heb amheuaeth â'r potensial i wneud hyn. Felly bydd angen i Port fod ar eu gorau er mwyn cynnal y sialens am ddyrchafiad.
C'mon Port!!
Cofiwch am Gyfweliad Craig Papyrnik gyda Dylan Elis a hefyd 'Tu ôl y Gôl'. Ar Teledu Port / Port TV ar You Tube.

On Saturday Port make the short journey to Maes Dulyn to play the return fixture with Nantlle Vale. This will be game 15 of the season which also marks the half-way stage in the season.
Nantlle Vale are currently in 8th place having suffered defeats in tough games with Denbigh and Llanrwst in their most recent fixtures. Supporters will however recall that Port needed a very late goal in the corresponding fixture at the Traeth to take 3 points from the narrowest of victories over the Vale. Josh Banks provided an 88th minute winner after Dan Evans had put Vale ahead in the first half with Nathan Craig netting a 65th minute equaliser.
Derby games are unpredictable and Saturday's encounter will be another tough test for Port promotion ambitions.
C'mon Port!!
Don't forget Craig Papirnyk's post -match interview with Dylan Elis and 'Tu ôl y gôl' (Behind the Goal) on Port TV on You Tube.
---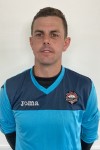 Bydd golwr Port, Dylan Roberts yn teithio i Gothenberg yn Sweden i fod yn rhan o garfan Ffwtsal Cymru yn Rownd Rhagbrofol Pencampwraiethiau Byddar Ewrop 2022.
Cynhelir y gêmau yma rhwng Rhagfyr 17 ac 19.
Yn Grwp B gyda Chymru bydd Sweden, Czech,ac Azerbaijan.
Mae pawb yn y clwb yn dymuno'n dda i Dylan sydd wedi serenu rhwng y pyst i Port y tymor hwn. Fo ydy'r ail o garfan Port, gan ddilyn Marcus Banks, i gynrychioli un o dîmau rhyngwladol Ffwtsal Cymru yn ystod y tymor hwn.

Bu'n rhaid i Ffwtsal Byddar Cymru dynnu allan o'r gystadleuaeth oherwydd rhwystrau Covid.

Port keeper Dylan Roberts will be travelling to Gothenberg in Sweden as part of Wales Futsal Squad taking part in the Main Qualifying Round if the European Deaf Championships 2022.
The games will be played netween December 17 & 19.
Wales will be in Group B with Sweden, Czech and Azerbaijan.
All at the club wish Dylan, who has put in some starring perfomances in goal for Port this season, all the very best in the Championships. Dylan is the second Port player, following Marcus Banks, to represent one of Wales' international Futsal repreentative teams.

Wales Deaf Futsal announced that they're pulling out of the Sweden EU Deaf Futsal Championship qualifying Group B, due to covid restrictions.
---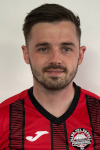 Llongyfarchiadau i Matty Jones a enwyd yn Chwaraewr y Mis y Cefnogwyr am fis Tachwedd. Dathlodd y 'llwynog yn y chwech', yn Rhydymwyn ddoe, gyda'i gôl gynta' am fis Rhagfyr wedi dim ond 8 munud.
Hyd yma mae Matty wedi rhwydo 13 o goliau y tymor hwn (hynny heb gyfri'r ddwy a gafodd mewn gêm wedi'i gohirio ar ôl 87 munud). Tair gêm gafwyd ym mis Tachwedd a cafwyd perfformiad cofiadwy gan Matty yn sgorio 4 gôl yn y fuddugoliaeth o 8-0 dros Y Felinheli. Cyfraniad arall i'w nodi oedd ei ddwy gôl yn y gêm gyda Saltney.
Mae Matty yn ei dymor cynta' ar y Traeth yn dilyn ymuno o Llanerchymedd yn yr haf.

Congratulations to Matty Jones who has been named Supporters Player of the Mnth for November. The 'fox in the box' celebrated with his first goal for December after just 8 mins at Rhydymwyn yesterday.
Matty has netted 13 goal in all games this season (that excludes his brace in an abandoned match). There were just 3 games in November and Matty's stand out game came at the Traeth against Felinheli with a bumper 4 goals in the 8-0 victory. His other significant contribution during the month came in the abandoned match with Saltney Town.
Matty is in his first season at the Traeth joining in the summer from Llanerchymedd.
---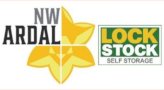 Pnawn Sadwrn bydd Port yn teithio i Rhydymwyn am gêm yn yr Ardal NW, Mae Rhydymwyn yn chwarae yn Vicarage Road, Rhydymwyn CH75HL.
Ar hyn o bryd mae Rhyd yn y 12fed safle yn y tabl. Cyfartal 1-1 oedd eu gêm gyda Dinas Llanelwy y Sadwrn diwetha. Maent wedi ennill un a chyfartal mewn dwy o'u 5 gêm ddiwetha'. Daeth y fuddugoliaeth o 2-1 yn Y Maesdu yn erbyn Llandudno Albion.. Mewn gêm flaenorol cawsant gweir o 11-2 yn erbyn Dinbych.
Ond pnawn Sadwrn bydd y clwb o Sir Y Fflint yn chwilio am bwyntiau er mwyn cadw pellter oddi wrth y tri gwaelod.
Ar y llaw arall bydd Port, yn dilyn digwyddiadau y Sadwrn diwetha', yn awyddus i godi'r 3 phwynt er mwyn cynnal y sialens ar frig y tabl.
C'mon Port!!

On Saturday Port will travel to Rhydymwyn for a league encounter. The ground is at Vicarage Road, Rhydymwyn CH7 5HL.
Rhydymwyn are currently placed in 12th spot in the table. Their game last Saturday with St Asaph ended in a 1-1 draw. They have won one and drawn 2 of their last 5 games. The win came at Maesdu, beating Llandudno Albion. 2-1. Previous to that they had their heaviest defeat of the season going down by 11-2 to Denbigh Town.
The Flintshire club will be looking to pick up points which can keep them out of the bottom three.
On the other hand,Port, following events last weekend, will also be looking to pick up 3 points to continue their challenge at the top of the table.
C'mon Port!!
---

Er waetha' colli eu lle yn Haen 2 y Pyramid mae cefnogaeth ardderchog cefnogwyr Port y tymor hwn wedi bod yn nodwedd amlwg. Mewn tywydd difrifol y Sadwrn diwetha roedd 184 ar Y Traeth.
Hyd yma 264 ydy ffigwr cyfartalog torfeydd mewn gêmau cynghrair a hwn yn ffigwr arbennig. Y dorf ucha' oedd 332 ar gyfer y gêm rhwng y 1af ac Ail yn erbyn Dinbych. Torfeydd eraill arbennig ydy'r 330 yn erbyn Nnatlle Fêl a'r 328 i gêm Llanrwst. Denwyd torfeydd da hefyd i'r gêm gyda'r Felinheli -269 a Llanuwchllyn 273. Mae'n werth nodi fod 3 o'r gêmau yma wedi'u chwarae ar Nos Fawrth neu Nos Wener.
Mae'r niferoedd calonogol yma yn rhoi Port ar frig Tabl Torfeydd yr Ardal NW gyda Dinbych yn ail gyda chyfartaledd o 210 a Nnatlle Fêl yn dilyn gyda 144.
Werth nodi hefyd y dorf o 235 ar gyfer y gêm Tlws CBDC gyda Tywyn Bryncrug a 227 i gêm Llanberis yng Nghwpan Cymru.
Mae'r ffigurau yma yn cymharu yn reit ffafriol gyda rhai dros yr un cyfnod yn nhymor 2019/20 pan oedd Port yn Haen 2. Yn ystod yr un nifer o gêmau yn 2019/20 y gyfartaledd oedd 247. Er yn gyson 200+ nid oedd yr un dorf yn 300+ pryd hynny.
Mae'r clwb yn gwerthfawrogi ffyddlondeb cefnogwyr yn fawr iawn.

Despite dropping to Tier 3 supporters have backed the club throughout the season. Even in atrocious weather conditions last Saturday there were 184 in attendance.
Previous to this, in league matches there has been a remarkable average attendance of 264 with a high of 332 for the clash between 1st and 2nd with Denbigh Town. Other notable gates were those against Nantlle Vale 330 and Llanrwst 328. There were also excellent attendances for games with Y Felinheli 269 and Llanuwchllyn 273. It is worth noting that 3 of these matches were evening kick offs
These figures place Port at the top of the Attendance Table for the Ardal North West ahead of Denbigh Town with 210 and Nantlle Vale 144.
Port also had a gate of 235 for the FA Trophy tie with Tywyn Bryncrug and 227 for the Welsh Cup tie with CPD Llanberis.
The attendances compare favourably with figures for season 2019/20 when Port were at Tier 2 level. In that season a similar number of games produced an average gate of 247 with no gates of 300+.
The club appreciates this excellent backing and loyalty of supporters.
---