Heno mae Craig Papirnyk wedi cyhoeddi enw ei is-reolwr newydd sef, Alun Winstanley. Isod mae Craig yn croesawu Alun i'r clwb ac yn egluro ychydig o gefndir yr hyfforrdwr sydd yn ymgeisydd am Drwydded 'A' UEFA.

Craig Papirnyk said tonight "I am extremely pleased to announce that Alun Winstanley will become my new assistant Manager." Below he gives us some background information regarding his new appointment.

"Alun is a current UEFA 'A' licence candidate having completed his cohort in July 2018, Alun started his coaching career at Wrexham before taking over the U16's at Prestatyn in the Welsh Prem.
"He made the step up to senior first team football at Caernarfon for two years, which was a successful period, winning the Cymru Alliance and the League Cup twice before a move to Conwy where he was the assistant manager. There he helped the club with more success, winning the treble.
"Alan has spent last few months as head of youth and U19's at Rhyl FC.
"During his playing career, he played full time football for the Army before leaving and going on to play for various clubs in Welsh Tier 2.
"I am really excited to work with Alun, he has a very similar personality to myself and will bring a wealth of experience to aid me and the club to push forward."
Croeso Alun / Welcome Al !
---

Mae Gethin Thomas, a ymunodd â'r clwb o Fangor yn ystod yr haf, yn gadael i ymnuo gyda Nantlle Fêl. Meddai Paps am y penderfyniad.
"Yn dilyn sgwrs gonest gyda Geth cytunodd y ddau ohonom fod angen iddo chwarae mwy o bêl-droed.
"Mae'n chwaraewr ifanc talentog ac yn un byddwn am ei weld yn ôl yn Port yn y dyfodol ond dyda ni ddim am rwystro ei ddatblygiad, Felly bydd mynd at Y Fêl tan ddiwedd y tymor yn brofiad gwych iddo ac yn y tymor hir yn ei helpu i ddatblygu ei gêm ymhellach. Pob lwc Geth."

Gethin Thomas, who joined Port from Bangor during the summer, will be leaving to join Nantlle Vale. Craig Papirnyk said of the departure.
"I've had an honest chat with Geth in recent weeks and we both agree he needs to be playing more regular football.
"Geth is a very talented young man and one we want to have at Port in the future, however I don't want to hinder his development so to go and play at Vale until the end of the season will be great for his experience and help him become an even better player in the long run. Good luck Geth."
---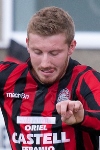 Newyddion gwych mae Josh Davies yn ôl ar Y Traeth.
Yn sgoriwr rheolaidd, cafodd ei dymor gorau gyda Port yn 2014/15 yn sgorio 22 o goliau mewn 32 o gemau. Dywedodd Craig Papirnyk heno. "Bu Josh yn chwarae yn Seland Newydd gyda Melville Utd, a cafodd gyfnod llwyddianus. Mae wedi dychwelyd bellach ac wedi penderfynu ymuno â ni ar Y Traeth. Dwi'n hapus iawn i'w gael yn ôl.
"Dwi'n siwr fod llawer o'r cefnogwyr yn ei gofio, ac ar y lefel yma mae'n ymosodwr o'r safon ucha', gyda'r holl ddoniau sydd angen i fod yn flaenwr da a gall chwarae rhan bwysig i'n helpu i ddringo allan o'r safle ryda ni ynddo."
Croeso 'nol Josh.

Great news today is that Josh Davies has rejoined the club.
A prolific scorer, his best season in a Port shirt came in 2014/15 when he netted 22 goals in 32 starts. A well pleased Craig Papirnyk said of his new signing, " Josh has been playing in New Zealand for Melville Utd and had a successful time out there, he has returned home now and has decided to join us at Porthmadog FC and I am absolutely delighted to be bringing him back to the club.
"I'm sure many supporters will remember Josh, he is a striker of the highest quality at this level and has all the attributes you would look for in a centre forward. I know he will be great for us and play a vital part in climbing out of the position we are in now."
Welcome back Josh
---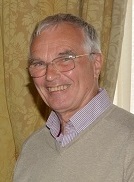 Bu'r clwb drwy gyfnod emosiynol iawn wrth inni ffarwelio efo Dafydd Wyn, un o'r goreuon a welodd y clwb erioed. Bydd dod i delerau â hyn ddim yn hawdd.
Ond ni ddymunwn golli golwg ac anghofio fod yna eraill a wasanaethodd y clwb wedi rhoi'r gorau i'w swyddi yn ddiweddar ac yn haeddiannol o'n diolch diffuant.
Un o rhain ydy Clive Hague, trysorydd y clwb. Daeth yn aelod amlwg ac yn gyfarwyddwr y clwb yn dilyn yr argyfwng ariannol yng nghanol yr 1990au ac heblaw am y penderfyniadau cadarn a gymrwyd yr adeg hynny byddai sefyllfa Port yn bur wahanol. Clive oedd y dyn iawn ar yr adeg iawn ac aeth ymlaen i chwarae rhan bwysig yn sefydlogu'r clwb ac yn dilyn hynny yn symud pethau ymlaen. Gwnaeth ei ddoniau codi prês a'i brofiad busnes ychwarae rhan allweddol. Gyda Dewi Jones a O G Jones atgyfodwyd y Bingo Wythnosol a gyfranodd at achub y clwb yn ariannol. Dros gyfnod o 20 mlynedd mae Clive wedi parhau i fod yn ffigwr allweddol yn y Ganolfan bob nos Wener. Un arall o'i syniadau oedd yr Arwerthiant Bwt Car ar fore Sul a gyfranodd yn hael i'r coffrau dros gyfnod pwysig. Yn ystod ei gyfnod fel trysorydd bu'n ofalus iawn yn cadw gwariant dan rheolaeth ermywn syicrhau na fyddai ail adrodd probemau'r nawdegau. Mae'n ddrwg gweld clive yn ymadael ond diolch am gyfraniad mor sylweddol.
Er iddo fod yn ei swydd fel ysgrifennydd am gyfnod llai mae ymadawiad Rob Bennett hefyd wedi bod yn gryn golled. Gwnaeth argraff fawr ar y clwb a daeth swydd yr ysgrifennydd yn dipyn ehangach gan gynnwys yn ei swydd ddisgrifiad tasgau mawr a bach ar hyd alled y Traeth, lle a ddaeth yn ail gartre' iddo. Yn trefnus iawn o hyd gan gadw a fys ar y pyls a gofalu fod pawb yn ymwybodol o bob dim oedd yn digwydd ar y cae ac oddi arno. Diolch Rob am gyfraniad arbennig.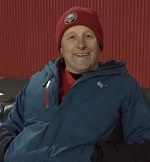 The club has been through a highly charged emotional period bidding our last farewells to a great club servant Dafydd Wyn Jones. Coming to terms with the loss will not be easy.
There are however other officials who have left over recent weeks whom the club are only too aware of their contribution and who deserve our thanks.
Clive Hague the club's treasurer has left the club. He became a prominent figure during the club's financial difficulties of the mid 1990s and but for firm action taken at that period the history of the club could well have been strikingly different. Clive was the right man at the right time and played a significant role in stabilising the club and thereafter moving it forward. His fund raising and business acumen played key role. Together with Dewi Jones and O G Jones they revived the Weekly Bingo which became a vital source of income. He remained a key presence on a Friday evening at the Ganolfan until his association finally came to an end after over 20 years. Another of his ideas was the Sunday morning Car Boot Sale, which made an important financial contribution over many years, In his time as treasurer, he exercised financial prudence to ensure there was no repeat of the bad old days. Sorry to see you go Clive but thanks for your considerable contribution.
Rob Bennett has also resigned from his role as Club Secretary. Though he held office for a far shorter period than Clive he made a huge impact on the club. His role encompassed far more than secretarial paper work and he included in his job description any tasks big and small around the ground ensuring everything ran smoothly. In fact, the ground was his second home. He was well organised keeping his finger on the pulse, and everyone up to speed with all that was happening on the administrative, as well as the football side of the club. Please accept our sincere thanks Rob.
---

Estynnwn ein dymuniadau gorau i Nigel a Rose ar ôl iddynt symud o'u cartre ym Mhorthygest a symud i Ganolbarth Lloegr. Roedd eu cyfraniad yn allweddol wrth sefydlu Siop y Clwb a'r Siop Arlein ar seiliau cadarn, a wedyn cyflawni archebion byd eang yn gyflym ac yn drefnus. Nhw hefyd oedd yn Siop ar Y Traeth ar pnawniau Sadwrn drwy'r tymor. Bu'n dda gwethio efo'r ddau a byddwn yn colli ei cyfeillgarwch a'i ymroddiad.

We extend our very best wishes to Nigel and Rose, who have left Borthygest and moved to the Midlands. They were instrumental in establishing the club shop, together with the shop online, on a firm footing dealing with worldwide orders promptly and efficiently. They were also regulars operating the shop on matchdays. It has been great working with you both and your work and friendly faces will be missed.
---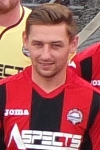 Mae Craig wedi symud yn syth i ychwanegu at ei garfan, a dyma'i asesiad o'r hyn sydd wedi'i gyflawni:
"Mae GARETH JONES EVANS wedi dychwelyd o glwb Pwllheli. Mae Gaz yn adnabyddus i bawb wedi iddo dreulio nifer o flynyddoedd ar Y Traeth yn y gorffennol.
"Dychwelodd i Bwllheli ar ddechrau'r tymor diweths er mwyn cael y mwynhad yn ôl i'w gêm.
"Mae hyn wedi digwydd, a ddaw yn ôl yn llawn hyder. Mae'n chwaraewr o safon a daw a phrofiad ac opsiynau gwahanol ar draws y canol cae.
"Diolch i bawb yn Pwllheli am eu cydweithrediad wrth inni arwyddo Gareth.
Mae MIKE SHARPLES wedi ailymuno â'r clwb ar ôl cael seibiant ers y tymor diwetha'. Mae'n arweinydd ar y cae ac yn un o'r cefnwyr canol gorau yn y gynghrair hon, a daw a digonedd o brofiad. Rwy'n eithriadol o hapus iddo benderfynu dod yn ôl a'n helpu allan o'r drafferth presennol. Yn hogyn gwerth chweil, yn enillydd, a bydd ei allu yn y cefn yn heb enfawr inni!
"Yn ogystal â'r ddau newydd cawsom gytundeb pellach efo Derwyddon Cefn i gadw JOHN OWEN tan ddiwedd y tymor. Rwy'n falch o hynny gan fod John, dro ar ôl tro eleni, wedi dangos ei safon a bydd yn chwarae rhan allwedol am weddill y tymor.
"Bydd y tri ar gael yn syth ac yn y garfan pnawn 'ma rwy'n hapus i ddweud!"

Craig Papirnyk has been quick off the mark to add to his squad, and here is his assessment of what has been done:
"GARETH JONES EVANS has returned from Pwllheli, Gaz is a familiar player to every one at the club and has spent many years here in the past.
"Gareth returned to Pwllheli at the start of the last season and wanted to go and just play his football and start to enjoy the game again.
"He has done this and come back full of confidence, he's a quality player who will bring experience to the team, and a player that will give us different options through the midfield.
"Thanks to everyone at Pwllheli for their help and co-operation to allow us complete the Gareth Jones-Evans signing !
"MIKE SHARPLES has rejoined the club after taking some time out since last season, Mike is one of the best centre half's in the league and brings a wealth of experience and leadership to the squad. I am really happy Mike has decided to come back and help us get out of the position we find ourselves in, Sharps is a top lad, a winner and his quality at the back will be a massive added plus to us !
"In addition to the two new arrivals, we have agreed with Cefn druids to keep John Owen at the club for the reminder of the season and I am pleased as John has shown his quality time and time again this season so far and will play a vital part in the rest of the season for us.
"All 3 players will be in today's squad and I am delighted that they are."
---

Collodd yr Ail-dîm ddoe yn Llanelwy. Er i Rob Jones eu rhoi ar y blaen ar ôl dim ond 9 munud roedd hatric Jamie Jones yn rhoi'r 3 phwynt i'r tîm cartref.

The Reserves suffered a 3-1 defeat yesterday at St Asaph. Rob Jones put Port ahead after just 9 minutes but a hat-trick from Jamie Jones gave the home side the 3 points.
---

Enillydd y "Draw Wythnosol" am wythnos 1 yw Rhif 206 GERAINT LLOYD JONES yn ennill gwobr o £75!!!
Llongyfarchiadau!!
Cefnogwch y Clwb - Ymunwch a'r "DRAW WYTHNOSOL" Siawns i ennill £75 am £1 yr wythnos.
Am fwy o wybodaeth cysylltwch a Enid Owen 07901876120 neu Dylan Rees 07900512345 / rees48wesla@gmail.com

The "Weekly Draw" winner for week 1 is No.206 GERAINT LLOYD JONES winning the £75 prize!!!
Congratulations!!
Support the Club - Join the " WEEKLY DRAW" £1 weekly for your chance to win £75!!
For more information contact Enid Owen 07901876120 or Dylan Rees 07900512345 / rees48wesla@gmail.com


Y rhifau lwcus yn y TOTE mis RHAGFYR oedd 10 + 11. Nid oedd enillydd (hyn i'w gadarnhau) Bydd rhaid gwneud unrhyw gais erbyn 8 y.h. nos Wener nesa'.
Bydd y wobr o £795 yn cael ei ychwaegu at gyfanswm mis Ionawr
Bydd TOTE mis Ionawr yn cael eu dynnu nos Wener 31ain.Ionawr 2020.
Amlenni Tote ar gael o Siop Pikes, Y Ganolfan, Clwb Pêl-droed Porthmadog neu Dylan 07900512345.

The winning numbers in the DECEMBER TOTE were 10 + 11. There were NO winners, This to be confirmed. Any claims must be made by 8pm next Friday.
The £795 prize will be added to the January total.
The January TOTE will be drawn on Friday 3ist January 2020.
Tote envelopes available from Pikes Newsagents, Y Ganolfan, Porthmadog F C Clubhouse or Dylan 07900512345
---

Yfory (Gwener,3ydd o Ionawr) byddwn yn ffarwelio â Dafydd Wyn un o'r goreuon a fu'n gysylltiedig â chlwb Port erioed.
Bydd y gwasanaeth yn Capel Carmel, Tanygrisiau am 12.30 y pnawn, ac yna yn yr amlosgfa yn Bangor am 3yp a lluniaeth ysgafn yn Clwb Pêl-droed Porthmadog i ddilyn.
Bu'r Teulu yn ddigon caredig i wneud y rhoddion er cof am Dafydd, tuag at Clwb Peldroed Porthmadog trwy law yr ymgymerwyr Pritchard a Griffiths Cyf, Tremadog 01766 512091
Dymuna'r clwb bwysleisio y defnyddir y rhoddion a dderbynir at y pwrpas o adeiladu Eisteddle ar Y Traeth er cof am Dafydd ac nid at unrhyw bwrpas arall. Bwriedir enwi'r eisteddle newydd yn Eisteddle Dafydd Wyn.


Tomorrow (Friday, 3rd January) we bid farewell to Dafydd Wyn one of the best and truest ever to serve the Traeth club.
The service will be held at Carmel Chapel, Tanygrisiau at 12.30 pm then to Bangor Crematorium at 3pm with light refreshments to follow at the CPD Porthmadog Clubhouse.
The family have been kind enough to make the donations received in memory of Dafydd, towards Porthmadog Football Club through the funeral directors Pritchard a Griffiths Cyf, Tremadog 01766 512091.
The club would like to stress that the donations received by the club will only be used to assist with a project to erect a stand at the Traeth as a memorial to Dafydd's outstanding service. It is the club's intention to name it the Dafydd Wyn Stand.
---

Bydd TOTE mis Rhagfyr yn cael ei dynnu nos Wener 3ydd Ionawr yn noson Bingo y Clwb yn Y Ganolfan. Oherwydd nad oedd ennillydd yn y dau fis blaenorol bydd y wobr oddeutu £750. Amlenni TOTE ar gael o Siop PIKE'S neu Y Ganolfan.

The December monthly TOTE will be drawn this Friday 3rd January at the weekly Bingo (8pm) at Y Ganolfan. As a result of a double rollover the prize will be in the region of £750. TOTE envelopes available from PIKE'S Newsagents or Y Ganolfan.
---

Bydd y Tîm Cynta a'r Ail-dîm yn chwarae pnawn Sadwrn. Bydd y prif dîm yn croesawu Y Fflint i'r Traeth gan ddisgwyl gêm anodd yn erbyn y tîm sy'n 2ail yn y Cymru North.
Bydd yr Ail-dîm yn teithio i Lanelwy gan anelu eto am y triphwynt i gynnal eu sialens i gyrraedd brig yr adran.

Both the first team and Reserves will be in action on Saturday. The Firsts will be welcoming 2nd placed Flint to the Traeth for another tough Cymru North challenge.
The Reserves will travel to St Asaph for another vital Reserve League match aiming to keep up their challenge for top spot.
---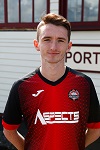 Mae Sion Parry wedi penderfynu gadael y clwb i ymuno gyda Bangor 1876. Cafodd Sion dymor arbennig gyda'e Ail-dim llynedd yn sgorio 49 gôl!!
Meddai Craig Papirnyk amdano "Mae Sion yn hogyn grêt ac mae gennym berthynas gonest efo'n gilydd, mae am adael er mwyn chwarae mwy o bêl-droed a chaiff y cyfle i wneud hyn gyda Bangor 1876.
"Dwi am ddymuno'n dda iddo gyda Bangor 1876 a heb amheuaeth yn fy meddwl i bydd yn llwyddiant yno. Pob lwc Sion."

Sion Parry, prolific scorer for the Reserves last season, has decided to leave the club and join Bangor 1876.
Craig Papirnyk said. "Sion is a great lad and myself and him have always had an open and honest relationship, he wants to go and play more football, and at Bangor 1876 he will be able to do that.
"I want to wish him the best of luck at Bangor 1876, there's no doubt in my mind he will be a success at the club. All the best Sion."
---

Gyda thristwch derbyniwyd y newyddion am farwolaeth sydyn Alun Roberts ar Rhagfyr 29. Roedd yn un o Ymddiriedolwyr y Traeth ac yn gyn ysgrifennydd i'r clwb. Gynt o 84 Pensyflog ac wedi gweithio yn Quaecks am flynyddoedd, roedd yn wyneb cyfarwydd ar Y Traeth dros y blynyddoedd.Mi oedd hefyd yn un o'r rhai sefydlodd y Bingo wythnosol yn sinema'r Coliseum yn Port. Ar ran y clwb estynwn ein cydymdeimlad diffuant â'r teulu a ffrindiau.
Fe fydd yr angladd ar Ionawr 10fed am 3 o'r gloch yn Amlosgfa Bangor.

With sadness we received the news that Alun Roberts, a Traeth Trustee and former club secretary, passed away suddenly on December 29. He previously resided at 84 Pensyflog and worked at Quaecks and was a Traeth regular..He was also one of those who commenced a wekkly Bingo at the old Colesium in Porthmadog. On behalf of the club we extend our sincere sympathy to family and friends.
The funeral will be on January 10th at 3pm at Bangor Crematorium
---

Uchelgais Dafydd Wyn oedd gweld cenhedlaeth ieuengach yn cymryd diddordeb mewn rhedeg y clwb gan ddod yn aelodau o'r Bwrdd. Eironi trist y digwyddiadau diweddar oedd fod Dafydd yn edrych ymlaen yn arw at gyfarfod o'r Bwrdd oedd yn digwydd nos Lun ddiwetha'. Y tristwch oedd, fod Dafydd wedi ein gadael ond pe byddai yno, fe fyddai wedi bod ar ben ei ddigon.
Meddai'r cadeirydd Phil Jones. "Mi oedd Dafydd i fod yna wrth gwrs ac roedd yn edrych ymlaen gymaint ac mi fysa wedi bod wrth ei fodd efo'r brwdfrydedd ac egni newydd. Rym i gyd yn benderfynol o symud y clwb ymlaen yn ei enw fo."
Byddai wedi cael y pleser o groesawu dau aelod newydd o'r Bwrdd, dau aelod yn ffitio'r proffeil roedd Dafydd yn dymuno ei weld. Y ddau aelod newydd ydy Chris Jones a Richard Harvey (ie y Richard Harvey yna!!).
Bydd y ddau yn dod ag arbenigedd gwahanol i waith y Bwrdd a'r clwb, a meddai Phil Jones "Rwy'n edrych ymlaen i weithio efo Chris a Richard gan fydd y ddau â chyfraniad mawr i wneud wrth inni ddatblygu nifer o brojectau newydd."
Un o Flaenau Ffestiniog ydy Chris, ond bellach yn byw yn Prenteg ac yn gefnogwr brwd iawn. Mae'n 34 oed ac yn Bennaeth Masnachol cwmni defnyddiau adeiladu Huws Gray. Daw Chris â phrofiad busnes a fydd yn werthfawr iawn wrth i'r Bwrdd symud ymlaen â rhai o'r projectau cyffrous sydd ar y gweill. Mae Chris yn credu mewn cadw'n brysur a mae bod yn llonydd ac eistedd yn ôl yn dipyn o fwrn arno. Eisoes mae Chris wedi profi ei werth yn symud ar fyr rybudd i gyflenwi archebion Nadolig y Siop ar y We gan lenwi'r gwagle a adawyd wrth i Nigel a Rose adael yr ardal.
Wrth gwrs, does dim angen cyflwyno Richard i gefnogwyr Port, yn arwr o gôl-geidwad bydd yn dod â môr o brofiad i gynnig cyngor gwerthfawr ar faterion pêl-droed. Bu'r cyn chwaraewr 37 oed ar Y Traeth am 14 mlynedd gan chwaraea dros 300 o gemau rhwng y pyst ac yn aml yn chwarae drwy boen oherwydd anaf cefn. Does dim amheuaeth felly am ei frwdfrydedd dros y clwb. Yn gwbl nodweddiadol, pan roedd Craig Papirnyk a Ceri James yn methu teithio i Benybont, camodd Richard i lenwi'r bwlch a chymryd gofal o'r tîm.
Ar y cae, hefyd, gall y cefnogwyr ddisgwyl newyddion da wrth i'r ffenest drosglwyddo agor, a bydd Craig Papirnyk yn ychwanegu enwau diddorol iawn i gryfhau'r garfan.

One of Dafydd Wyn's ambitions for the club was to see a younger generation taking an interest in the administration of the club and becoming Board members. It is a sad irony of current events that Dafydd was looking forward immensely to the Board meeting arranged for last Monday, Unfortunately, Dafydd didn't make that meeting but had he been there he would have been absolutely delighted.
Chairman Phil Jones said, "Dafydd was due to be present of course and was looking forward to be there. He would have been delighted with the enthusiasm and fresh energy on show. We are all determined to move the club on in his name."
He would have been achieving his ambition of welcoming two new Board members who exactly fitted the profile he had in mind. The two new members are Chris Jones and Richard Harvey (yes that Richard Harvey!).
Both will bring their differing expertise to assist the Board and the club. Chairman Phil Jones said, "I'm looking forward to working with Chris and Richard and I know they will have a huge contribution to make in developing the projects the Board has lined-up."
Chris is from Blaenau Ffestiniog, now living in Prenteg and comes into the category reserved for fanatical Port supporters. He is 34 years old and Heads the Commercial Department at Huws Gray Builders Merchants. He will bring considerable business acumen to the Board which will be extremely valuable in some of the exciting projects which are being planned, He is also a man of action who finds sitting or standing still a bit of a bind. Chris has already been in action stepping into the gap left by the departure of Nigel and Rose from the area and has been recently completing Christmas orders received in the Shop Online.
Richard needs no introduction to Port supporters, a goalkeeping legend at the club the 37-year-old will bring huge on the pitch experience to advise the Board on footballing decisions. 14 seasons and in excess of 300 appearances between the sticks, often playing through pain from a back injury, is reminder enough of his commitment to the club. Typically, when Craig Papirnyk and Ceri James were unavailable at Penybont recently, back came Richard to step into the dugout to look after the team.
Supporters can also expect some very interesting and exciting new faces on the pitch as Craig Papirnyk looks to strengthen his squad during the January window ready for the battles ahead.
---

Gyda thristwch mawr derbyniwyd y neges hon gan Ywain Gwynedd ynglyn a threfniadau ar gyfer cynhebrwng ei dad Dafydd Wyn Jones.
"Diolch i bawb am eu negeseuon caredig yn dilyn marwolaeth dad chydig ddyddiau cyn Dolig. Aeth o'n sydyn iawn yn dilyn trawiad i'r galon.
Bydd y gwasanaeth yn Capel Carmel, Tanygrisiau am 12.30yh ar ddydd Gwener, y 3ydd o Ionawr, yna yn yr amlosgfa yn Bangor am 3yh a lluniaeth ysgafn yn Clwb Pêl-droed Porthmadog i ddilyn.
"Buasai Mam, Tracy fy chwaer a minnau yn werthfawrogol iawn o'ch presenoldeb."


With great sadness we received this message from Ywain Gwynedd regarding the funeral arrangements following the death of his father, Dafydd Wyn Jones.
"Thanks to everyone for their kind messages following the death of my father shortly before Christmas. He passed away very suddenly following a heart attack.
The service will be held at Carmel Chapel, Tanygrisiau at 12.30 pm on Friday, 3rd Januray then to Bangor at 3pm with light refreshments to follow at the CPD Porthmadog Clubhouse.
"My mother, sister Tracy and I would be very appreciative if you were able to be present."
---

Colli oedd hanes Port heddiw, ond yr ail golled yn y gynghrair yn ystod y tymor ac y tro cynta ar Y Traeth. Ym mrwydyr y ddau ucha' sicrhaodd Dinbych y fuddugoliaeth o 3-2. Mae'r fuddugoliaeth hon yn golygu for y ddau glwb yn newid lle yn y tabl gyda Dinbych yn symud i'r brig. Wedi hanner cynta' di-sgôr aeth Dinbych ar y blaen o 3-1 ar un cyfnod yn yr ail hanner ac, er waetha' goliau Arwyn Jones a Cameron Jones, llwyddo i ddal ymlaen a sicrhau y 3 phwynt.

Port Res suffered a league defeat for only the 2nd time this season and their first at the Traeth. Denbigh Res edged a 3-2 victory in the battle of the top two. The win means that the two clubs switch places with Denbigh moving to the top spot. After a goalless first-half Denbigh went 3-1 up at one stage in the second period and, despite goals from Arwyn Jones and Cameron Jones, held on to claim the 3 points.

Reserve Manager Aaron Lee Rickards commented at the end "We weren't good enough. Taken on board spectators saying it was an even game and had draw all over it but as far as I'm concerned Denbigh Town wanted it more and deserved to win. We have been brilliant all season and in every defeat there is something to learn."
---

Mae'r clwb a'r gymuned ehangach yn dal i geisio dod i delerau gyda'r newyddion am golli Dafydd Wyn. Bydd ei golli yn gadael bwlch enfawr yn ein cymuned, yn y clwb pêl-droed roedd yn ei garu ond, yn fwy na dim, yn y teulu agos yr oedd yn meddwl cymaint ohonynt. Dyma ddyn a ddefnyddiodd ei dalenatau amlwg er budd yr amrywiol ddiddordebau a wasanaethodd mor ddisglair.
Amhosib bydd cael yr un unigolyn i lanw ei esgidiau gan iddo fagu gymaint o brofiad a gwybodaeth dros y blynyddoedd. Roedd yn ddyn efo gweledigaeth ar gyfer ei gymuned ac efo'r sgiliau a'r pendantrwydd i droi breuddwydion yn realaeth.
Bu'r projectau cymunedol fu'n gysylltiedig â hwy ar raddfa a fyddai'n torri calon y gweddill ohonom. Bu'n allweddol wrth sefydlu Cwmni Seren a Gwesty Seren yn ardal Ffestiniog a rhain yn gwneud cyfraniad mawr i fywydau y rhai hynny oedd angen help llaw gan ddod â bendithion cymdeithasol sylweddol a hefyd cynnig cyfleoedd gwaith i bobl leol. Bu Dafydd yn gysylltiedig â sefydlu'r Pengwern fel tafarn cymunedol ac adnodd lleol, y cyfan yn rhan o'r un freuddwyd.
Mae'n anodd dychmygu'r clwb heb ei gyfraniad, a meddai Phil Jones y cadeirydd amdano, "Roedd ganddo angerdd am bêl-droed a bydd yn anodd iawn cael neb y fedr lenwi ei 'sgidiau ac rwy'n amau os wnawn ni byth eu llanw," gan ychwanegu "fo oedd y seiliau yr adeiladwyd y clwb arno dros y 30 mlynedd ddiwetha'."
Roedd Dafydd yn Gymro balch a ddisgrifiwyd gan yr Aelod Seneddol Liz Saville-Roberts "yn ddyn oedd yn caru Cymru a'i gymuned."
Roedd y clwb yn rhan o'u weledigaeth glir, a gweithiodd yn ddibaid i wneud CPD Porthmadog, nid yn unig yn glwb pêl-droed llwyddiannus ond hefyd yn ganolbwynt i'r gymuned. Yn y blynyddoedd diwetha', gwelwyd newidiadau sylweddol ar Y Traeth ac roedd Dafydd yn rhan o bob un ohonynt. Tra fod adeiladu Clwb y Traeth yn cynnig adnodd gwych i'r clwb, roedd Dafydd am ei weld yn cynnig adnodd i'r gymuned gyfan ar gyfer eu partion, eu dathliadau priodas, cyfarfodydd a chyngherddau. Mae'r amcan hwn yn cael ei wireddu.
Un arall o'i lwyddiannau mawr oedd adelladu a datblygu Canolfan Sgiliau Osian Roberts ar Y Traeth gyda'r bwriad o wella sgiliau IT pobl leol er mwyn cyfoethogi eu bywydau a gwella'u cyfleoedd gwaith. Hefyd cefnogodd Gethin Jones gyda'r project Pêl-droed yn y Gymuned wedi anelu at roi cyfleoedd i hogiau a genod ddysgu drwy fwynhau a chwarae pêl-droed a gwneud y clwb yn galon i'r gymuned.
Sut Dafydd, wnes di gael hyn i gyd a mwy fewn i un bywyd? Beth fedrwn ni wneud ond sefyll yn ôl ac edmygu. Y coffa gorau i'w waith fydd ceisio'n gorau glas i barhau ac i adeiladu ar ei lwyddiannau digamsyniol.

The club and the wider community is still trying to come to terms with the news of the passing of Dafydd Wyn. The chasm which his death leaves in our community, in the football club he loved and above all in his close knit family only grows and grows. Here is a man who used his abundant talents to benefit all of the many strands of the varied interests which he served so well.
He is the kind of individual who is virtually irreplaceable due to the vast experience and knowledge he has built over the years. A man with a vision for his community and the skills, and the determination to turn his dreams into reality.
The projects he has been involved in within the community have been on a scale which would daunt the rest of us. He has been key to the formation of Seren and establishing Gwesty Seren which have made such a contribution to the lives of so many who needed a helping hand and the also provided huge social benefits and work opportunities for so many local people. Dafydd was also involved with setting up the Pengwern, at Llan Ffestiniog, as a community pub and community facility.
For those of us involved in Porthmadog FC it is impossible to think of the club without his input. Club chairman Phil jones said of him, "He had a passion for football and it will be very difficult to replace him, I suspect we never will in full," before going on to describe him as "the foundation that this club was built on over the last 30 years.
Dafydd was a passionate Welshman and MP Liz Saville-Roberts described him as , "a man who loved Wales and the local community,"
The club was part of the same clear vision and he worked unceasingly to make Porthmadog, not just a successful Football club. but also a vital community hub. In recent years the Traeth has undergone huge changes and Dafydd has been a vital part of all of them. While the building of the clubhouse was a valuable facility for the club he also viewed it as a centre where the community was able to enjoy parties, wedding celebrations and hold meetings and concerts. That aim is now being realised.
Another of his major achievements was the building and development of the Osian Roberts Skills Centre at the Traeth with the aim of developing the IT skills of local people and to open up new employment possibilities. His backing of Gethin jones and the Football in the Community project was aimed at giving young boys and girls the opportunity to learn by enjoying and playing football and through this he put his club at the heart of the community.
How on earth Dafydd packed all this and much more into his life is something we can only stand back and admire. The most fitting memorial would be to continue to build on his outstanding achievements.
---

Top yn erbyn Ail fydd hi ar Y Traeth pnawn Sadwrn yng Nghynghrair yr Ail Dimau . Bydd Port yn croesawu Dinbych.
Cic gynta' am 2pm.

Top will play 2nd in the Reserve League on Saturday when Denbigh Town Res visit the Traeth.
The kick off will be at 2pm.
---

Nos Wener bydd y gêm ddarbi gyda Bangor yn cael ei chwarae dan dipyn o gwmwl. Ond er hynny, bydd y chwaraewyr a'r cefnogwyr yn ymwybodol o'r angen i godi pwyntiau rwan ac, o hyn ymlaen. Hon fydd y 3edd gêm gynghrair oddi cartref yn olynol a'r gobaith fydd i berffromio cystal a gwnaethant yn y ddwy flaenorol ym Mae Colwyn a Chonwy. Cafwyd buddugoliaeth wych ar Ffordd Llanelian a pwynt da efo 10 dyn ae Y Morfa.
Chwareir y gêm nos Wener gyda'r gic gynta' am 7.45pm.

On Friday Port's holiday derby fixture with Bangor will played with a dark cloud hovering over it. However, players and supporters will be only too aware of the need for points and the need to battle on from now on in. This will be the 3rd consecutive away league fixture and the aim will be to perform as well as in the previous two, at Colwyn Bay and Conwy. These produced a great win at Llanelian Road and a battling point with 10-men at the Morfa.
It will be a Friday evening kick off at 7.45pm.
---

Roedd ymddangosiad Richard Harvey, un o arwyr mawr y clwb, yn y dygowt yn Penybont yn dwyn atgofion i'r cefnogwyr. Daeth Rich i'r adwy wrth i'r rheolwr Craig Papirnyk a'r hyfforddwr Ceri James fethu teithio i'r gem. Camodd fewn gan gymryd gofal o'r tîm a hynny ar fyr rybudd. Dymuna'r clwb ddiolch i Richard am fod mor barod i gynorthwyo. Newyddion da ydy ei fod bellach yn helpu hyfforddi gyda'r clwb ac yn trosglwyddo o'i brofiad i chwaraewyr ifanc y clwb; profiad a gasglodd dros 14 tymor ar y Traeth a chwarae dros 300 o gemau.

The appearance of club legend Richard Harvey in the dugout at Penybont brought moments of nostalgia for the travelling support. Richard stood in for Craig Papirnyk and coach Ceri James who were both unable to travel . Richard stepped in to take charge of the team and the club would like to place on record their appreciation of Richard's willingness to step in at short notice. That Richard has recently become involved with coaching at the club is further good news and can pass on, from his considerable experience, to the young players who are the future of the club. Over 14 seasons he made in excess of 300 appearances for the club.
---

Gyda chryn boen, derbyniwyd y newyddion am farwolaeth sydyn Dafydd Wyn Jones yn hwyr ddoe. Roedd Dafydd yn un o gyfarwyddwyr y clwb. Brawychwyd ardal gyfan gyda'r newyddion ac estynnwn ein cydymdeimlad llwyraf â Linda, Yws a'r teulu cyfan yn eu colled enfawr.
Ysgwydwyd pawb ohonom yn y clwb gyda sydynrwydd y newyddion. Mae'n rhy fuan, a mae pawb yn ei chael yn anodd, i brosesu'r newyddion, inni werthfawrogi'n llawn gyfraniad anferth Dafydd i glwb lle bu yn bresenoldeb mor bwysig am gyfnod mor hir. Bu yn hollol allweddol i'r datblygiadau mawr sydd wedi digwydd ar y Traeth dros y blynyddoedd diwethaf ac yn brwydro ar hyd yr amser i sefydlu'r clwb ar seiliau ariannol cadarn.
Yn fwy na dim roedd yn gefnogwr, a hynny am 60 mlynedd a mwy ac roedd yn bresenoldeb rheolaidd mewn gemau'r clwb ar Y Traeth ac oddi cartref. Roedd ei lais optimistaidd bob amser yn ein cynnal a chodi ein calonnau.
Bydd yna golled enfawr, fel swyddog o'r clwb ond yn bennaf byddwn yn ei golli fel ffrind i bawb ar Y Traeth.



It is with the greatest regret the club has received the news of the sudden passing of club director Dafydd Wyn Jones late yesterday The whole area has been deeply shocked by the news and we extend our deepest and sincerest sympathy to Linda , to Yws Gwynedd and all the family in their tragic loss.
All at the club have been shaken by the news which has dropped like a bombshell on us all. It is too early and we are all too shocked to properly evaluate Dafydd's massive contribution to a club where he has been such a major figure over many years. He has been absolutely key to all the developments which have taken place at the Traeth over recent years striving as ever to put the club on a firm financial basis.
Above all, he was a supporter stretching back over 60 years and remained a regular follower both home and away and was always an optimistic voice within the club.
He will be deeply missed as an official and as a friend, by all at the club.
---

Enillydd y "Draw Wythnosol" am wythnos 51 yw Rhif 40 ELIZABETH EVANS yn ennill gwobr o £75!!!
Llongyfarchiadau!!
Cefnogwch y Clwb - Ymunwch a'r "DRAW WYTHNOSOL" Siawns i ennill £75 am £1 yr wythnos.
Am fwy o wybodaeth cysylltwch a Enid Owen 07901876120 neu Dylan Rees 07900512345 / rees48wesla@gmail.com

The "Weekly Draw" winner for week 51 is No.40 ELIZABETH EVANS winning the £75 prize!!!
Congratulations!!
Support the Club - Join the " WEEKLY DRAW" £1 weekly for your chance to win £75!!
For more information contact Enid Owen 07901876120 or Dylan Rees 07900512345 / rees48wesla@gmail.com
---

Mae buddugoliaeth yr Ail-dîm heno dros Ail-dîm Penmaenmawr o 4-1 yn codi Port i frig y tabl ac ar y blaen i Ddinbych a Bangor sy'n 2ail a 3ydd. Goliau gan Sion Parry a Gethin Thomas aeth a Port 2-1 ar y blaen ar yr hanner, gyda ail gôl i Gethin ac un i Telor Williams yn sicrhau y 3 phwynt.

Tonight's win over Penmaenmawr Phoenix Res takes the Port Reserves to the top of the table, ahead of Denbigh and Bangor. Goals from Sion Parry and Gethin Thomas put Port 2-1 up at the interval and in the second period another for Gethin Thomas and one from Telor Williams gave Port the 3 points.
---

Roedd camerau Sgorio i lawr ym Mhen-y-bont ar gyfer y gêm yn rownd 3 Cwpan Cymru JD. Dyma'r uchafbwytniau:



Sgorio's cameras were down in Pen-y-bont for the match in the 3rd round of the JD Welsh Cup. See the highlights above.
---

Nos Fercher, bydd yr Ail-dîm yn parhau a'u sialens ar frig y Gynghrair Ail-dimau. Penmaenmawr Phoenix fydd yr ymwelwyr i'r Traeth. Bydd y gic gynta' am 7.30pm.

On Wednesday, the Reserves will continue their challenge for the top of the Reserve League. They will welcome Penmaenmawr Phoenix to the Traeth. The kick off will be 7.30pm.
---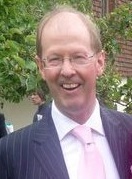 Chris Blanchard ydy ysgrifennydd newydd y clwb, gan ddilyn Rob Bennett yn y swydd. Mae'r clwb yn ffodus i fedru galw ar wasanaeth un mor brofiadol a Chris sydd a phrofiad eang yn gweinyddu pêl-droed. Yn ddiweddar mae wedi symud i fyw i'r ardal ond bu'n gefnogwr brwd o CPD Porthmadog dros nifer o flynyddoedd ac yn ymwelydd cyson â'r Traeth tra'n aros yn lleol. Mae wedi dal swyddi amrywiol gyda chlwb Carshalton yn Ne Llundain, clwb sy'n chwarae ym Mhrif Adran Isthmian. Croeso Chris!

Chris Blanchard is the new club secretary, succeeding Rob Bennett in the post. The club are fortunate to be able to call on Chris's services as he has a wide experience in football administration. He has recently settled in the area but has been a keen follower of Porthmadog FC over many years, regularly visiting the Traeth when visiting locally. He has served Carshalton Athletic, a South London club, that plays in the Isthmian League Premier Division, in numerous capacities and so brings a wealth of experience to his new post. Welcome Chris!
---

Enillydd y "Draw Wythnosol" am wythnos 50 yw Rhif 188 KATH ANDERSON yn ennill gwobr o £75!!!
Llongyfarchiadau!!
Cefnogwch y Clwb - Ymunwch a'r "DRAW WYTHNOSOL" Siawns i ennill £75 am £1 yr wythnos.
Am fwy o wybodaeth cysylltwch a Enid Owen 07901876120 neu Dylan Rees 07900512345 / rees48wesla@gmail.com

The "Weekly Draw" winner for week 50 is No.188 KATH ANDERSON winning the £75 prize!!!
Congratulations!!
Support the Club - Join the " WEEKLY DRAW" £1 weekly for your chance to win £75!!
For more information contact Enid Owen 07901876120 or Dylan Rees 07900512345 / rees48wesla@gmail.com
---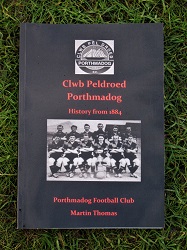 Os fuoch yn pendroni beth i'w brynu yn anrheg Nadolig i'r cefnogwr Port yn eich bywyd, efallai fod gan Martin Thomas yr ateb perffaith ichi.
Mae newydd gwblhau a chyhoeddi a HISTORY of PORTHMADOG FC. Bu llawer yn holi dros y blynyddoedd am y posibilrwydd o weld mewn print hanes un o glybiau hyna' Cymru, clwb a fu yn rhan bwysig o'r dre' ers 1884.
Mae'r awdur yn fab i R A Thomas, cyn chwaraewr i'r clwb, ac un a fu'n aelod o dîm chwedlonol y 1950au, tîm a gododd Cwpan Amatur Cymru ar ddau achlysur.
Mae'r hanesydd lleol wedi cyhoeddi dwy gyfrol arall am yr ardal sef 'Porthmadog: Two Hundred Years - A Pictorial History'.a 'Porthmadog and Tremadog Historic Buildings'
Daw'r gyfrol ar gael yn Siop y Clwb ar y Traeth.
. Bydd hefyd ar werth ar e.bay am bris o £7.00 gyda postio a phacio yn ychwanegol, Hefyd bydd ar gael mewn siopau lleol ac oddi wrth yr awdur ei hun.
. Mae yna ddarllen diddorol o'n blaenau dros y 'Dolig!!

If you have been wondering what to buy at Christmas for your favourite Port supporter then Martin Thomas could well have the perfect answer for you.
He has just produced and published a 'HISTORY of PORTHMADOG FC'. Many have asked over the years about the possibility of seeing in print, a history of one of Wales's oldest clubs, a club which has been such an integral part of the town since its formation back in 1884. Well it is available now!
The author Martin Thomas is the son of R A Thomas, a former player, who was part of that illustrious team of the 1950's which twice lifted the Welsh Amateur Cup.
The author, a local historian, has published two other books on the history of the area, 'Porthmadog: Two Hundred Years - A Pictorial History'.and 'Porthmadog and Tremadog Historic Buildings'
The Club History will soon be available at the Club Shop at the Traeth.
It will also be available on e.bay priced at £7.00 plus posatge and packing. Also at local shops and available from the author himself.
Some interesting reading awaits us over Christmas!!
---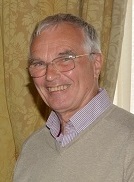 Isod mae cyn ysgrifennydd y clwb Gerallt Owen yntrafod rhai o'r newidiadau mewn personél sydd wedi digwydd ar y Traeth ac yn ychwangeu diolchiadau ar ran y clwb i'r rhai sydd wedi gwasanaethu'r clwb mor ffyddlon dros nifer fawr o flynyddoedd

In this article, former club secretary Gerallt Owen outlines the changes that have taken place at the Traeth in recent weeks and in addition takes the opportunity to thank those who have served the club loyally and with considerable effectivness.

In the aftermath of the recent managerial merry-go-round, which saw Sion Eifion depart and Craig return as manager, other off the field changes have occurred.
You may have seen the brief statement on the website regarding Secretary Rob Bennett stepping down, but long term director Clive Hague has also decided to step down. Both men will be sorely missed. Their departures are extremely regrettable as both have been tireless workers for the club.
Clive Hague joined the board more than two decades ago and was instrumental in restarting the weekly Friday night bingo at the Ganolfan more than twenty years ago which still runs to this day and in setting up the highly successful car boot sale at Y Traeth which ran until work on the Porthmadog bypass started. Over the years both ventures have raised tens of thousands of pounds for the club. Clive's methodical attention to detail, energy and this monumental fund raising efforts have ensured the club stayed on the financial straight and narrow.
Rob Bennett has been involved for many fewer years only taking on the role of Secretary in the summer of 2018 when I retired from the position. In that short time he has not only completed the admin work admirably but he has also become the club's handyman constantly repairing and maintaining the facilities here ta Y Traeth.
The club have moved quickly to appoint a successor with Chris Blanchard taking over as Secretary. This moment does really feel like a turning point for the club since other changes have also occurred recently. Angela Roberts has stepped down as Licensing Officer, a role that now will be taken on by Geraint Evans. Nigel and Rose Shingler who have been running the club shop for a number of seasons are also moving away from the area. And on Monday Jane Roberts called her final Monday night bingo after a number of years at the mic.
It really feels like the changing of the guard at the club. Hopefully after this period of instability the club will move onto further success. The priority of course in the short term is to secure our position in the JD League North for season 2020-21. That and a period of stability will be much needed at the club as we move forward.
I am sure that all our supporters will join me in thanking all these individuals for their work for the club over the years and hope that we will see them at y Traeth in the weeks and months to come.
Diolch o galon !

Gerallt.
---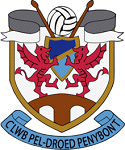 Taith hir i Benybont fydd yn wynebu Port unwaith eto y Sadwrn nesa' er mwyn penderfynu pwy gaiff yr hawl i groesawu Met Caerdydd yn Rownd 4.
Y penwythnos diwetha' chwaraewyd gêm gyffrous, gystadleuol iawn, tan y bu'n rhaid dod a'r cyfan i ben yn ystod hanner cynta'r cyfnod ychwanegol. Aeth y clwb o'r de ar y blaen ddwywaith gyda Port yn gwrthod ildio â Rhys Alun, chwaraewr y gêm, yn rhwydo ddwywaith i gadw Port yn y gem.
Weithiau mae amgylchiadau anodd yn dod â'r gorau allan mewn pobl, a dyna ddigwyddodd i'r ddau glwb y Sadwrn diwetha' ac os oedd rhaid i Port gychwyn ar daith hir arall y dewis gorau byddai mynd eto i Benybont at ein cyfeillion newydd.
Yn erbyn y clwb o'r Cymru Premier bydd Port yn chwilio am berfformiad tebyg eto, gan obeithio am ychydig o'r lwc anghenrheidiol. C'mon Port!

On Saturday Port will have to repeat the long journey to Penybont and try to earn the right to entertain Cardiff Met in Round 4.
Last weekend the two clubs played an entertaining, keenly contested game which was eventually cut short during extra-time. Penybont were twice in front but Port refused to be beaten with Rhys Alun netting two excellent goals in a man of the match performance.
The situation that Port and Penybont found themselves in last Saturday brought out the best in both clubs and, as Port have to make another long journey, then renewing our friendship with our Welsh Cup opponents would be the choice.
Port will look for another good performance against the Cymru Premier club and hope for a kind rub of the green. C'mon Port!
---