Y rhifau lwcus yn y TOTE mis Awst oedd 14 a 16. Roedd 2 enillydd: Carys Jones, Porthmadog and Mair Kavanagh, Blaenau Ffestiniog yn ennill £140 yr un.
Bydd rhaid gwneud unrhyw gais erbyn 8 y.h. nos Wener, 7fed o fis Medi. Bydd y rhifau ar gyfer y Tote nesaf yn cael ei tynnu nos Wener, 28ain o fis Medi, yn sesiwn Bingo misol Clwb Cymdeithasol, Clwb Pêl-Droed Porthmadog yn Y Ganolfan.
Amlenni Tote ar gael o Kaleidoscope, Y Ganolfan, Clwb Pêl-droed Porthmadog neu Dylan 07900512345.

The winning numbers in the August TOTE were 14 and 16. Subject to confirmation there were 2 winners, Carys Jones, Porthmadog and Mair Kavanagh, Blaenau Ffestiniog each winning £140.
Any claims must be made by 8pm on Friday, 7th September,. The next Tote will be drawn on Friday, 28th September at the monthly Porthmadog FC Social Club Bingo held at Y Ganolfan.
Tote envelopes available from Kaleidoscope, Y Ganolfan, Porthmadog F C Clubhouse or Dylan 07900512345
---

Noddwyr/ Sponsors: Rheilffordd Ffestiniog ac Eryri
Mae'r gemau anodd yn dod un ar ôl y llall, gyda'r Rhyl yn ymweld â'r Traeth pnawn Sadwrn. Daw'r Rhyl yma yn dilyn buddugoliaeth nodedig o 4-2 dros Caernarfon yng Nghwpan Nathaniel MG. Y tymor hwn apwyntiwyd Eddie Maurice Jones yn reolwr ar y Belle Vue ac mae nifer o wynebau newydd wedi eu ddilyn o Ddinbych i'r Rhyl.
Yn y gynghrair mae'r Rhyl wedi cael buddugoliaethau dros Ruthun a Penrhyncoch, gêm gyfartal gyda'r cymdogion Prestatyn ond yn colli yn erbyn y newydd ddyfodiaid Llanrhaeadr. Bu nifer o gemau rhwng ein clybiau yn rhai arbennig dros y blynyddoedd. Ar Y Traeth sicrhaodd tîm John Hulse bencampwriaeth UGC ac yno hefyd dihangodd tîm Viv Williams, fel Houdini gynt, rhag disgyni'r Cymru Alliance. Ond ni fu gemau mwy cyffrous na yr un ar y Belle Vue llynedd gyda Port yn curo o 5-4 a Sion Edwards yn rhwydo gôl ffantastig o 40 llath.
Bydd Port yn edrych i barhau a'u record diguro ar ôl y gêm gyfartal ar Gae y Castell y Sadwrn diwethaf. C'mon Port!

The tough games are coming thick and fast and Rhyl will be the next visitors to the Traeth. They come fresh from a notable Nathaniel MG Cup victory over Caernarfon Town by 4-2. Now managed by Eddie Maurice Jones there have been changes in the Rhyl squad for this season with many players following the new boss across from Denbigh.
In the league Rhyl have had wins over Ruthin and Penrhyncoch a draw with local rivals Prestatyn but a defeat against surprise package Llanrhaeadr. But games between our two clubs over the years have produced some notable matches. John Hulse's team won the WPL title at the Traeth and Viv Williams' Port team pulled off a Houdini style relegation escape. But there have been few more remarkable Cymru Alliance games than last season's exciting 5-4 result with Sion Edwards netting a spectacular winner for Port.
Port will be looking to maintain their unbeaten run and look to return to winning ways following last Saturday's draw away to Flint. C'mon Port!
---

Mae gan yr Ail-dim dwy gêm mewn pedwar diwrnod yn ystod y dyddiau nesaf (gweler isod). Bydd carfan Siôn Eifion yn edrych y barhau â'u cychwyn llwyddianus yn ennill eu dwy gêm gynghrair gyntaf. Yn dilyn y ddwy gêm hon bydd gan Port gêm yn erbyn Dinbych sydd hefyd a record 100%.

1af Medi/1st Sept Llandyrnog Utd v Port 2:30 pm kick off
4ydd Medi / 4th Sept Port v Llanberis 19:30 pm kick off
14 Medi / 14th Sept Dinbych / Denbigh v Port19:30 pm kick off

The reserves have two games coming up in the space of four days (see above). Sion Eifion's squad will look to continue their excellent start, winning their first two league fixtures. Following on from these games they take on Denbigh Town who also have a 100% record.
---

Cafodd tîm Sion Eirian eu hail buddugoliaeth mewn gêm agos iawn ar Y traeth heno. Roedd gôl Sion Parry ar ôl 74 munud yn ddigon i roi'r fuddugoliaeth i Port.

Sion Eirian's young team gained their second win in a tight game tonight at the Traeth. Sion Parry's goal after 74 minutes proved enough to give them the three points.
---

Yn dilyn buddugoliaeth dda yn eu gêm gyntaf wythnos ddiwethaf yn Llanrwst bydd yr Ail-dîm ar Y Traeth HENO ( nos Wener (Awst 24). Eu gwrthwynebwyr fydd Llanrug oedd hefyd yn fuddugol yn eu gêm gyntaf yn curo Llanberis o 4-2. Bydd y gic gyntaf am . Cefnogwch yr hogiau.

Following a successful opener away at Llanrwst last week, the Reserves will play at the Traeth TONIGHT (Friday). Their opponents will be Llanrug United who were also winners in their opening fixture defeating Llanberis by 4-2.. The kick off is at. Support the boys.
---

Yn dilyn y perfformiad arbennig yn Nantporth gyda Bangor, y ffefrynnau am ddyrchafiad, yn ael eu curo am y tro cyntaf o'r tymor, bydd Port yn yn troi eu golygon at saiens arall ac y teithio i'r Fflint pnawn Sadwrn. Cafodd y clwb o Lannau Dyfrdwy gychwyn da i'r tymor, yn curo Caergybi o 5-2, gyda Mark Cadwallader yn rhwydo ddwywaith. Dilynwyd hyn gyda buddugoliaeth o 3-1 yn erbyn Dinbych ond yn colli'r record 100% mewn gêm gyfartal gyda'r cymdogion Treffynnon.
Bydd Port yn edrych i adeiladu'n mhellach ar y fuddugoliaeth drawiadol dros Bangor â atgoffodd pawb sydd yn dal i deimlo fod teitl yr HGA eisoes wedi'i benderfynu, fod hon yn gynghrair gystadleuol gyda'r un clwb yn gallu cymryd unrhyw dri phwynt yn ganiataol. Er fod yna berfformiadau unigol gwych, perfformiad carfan , gyda'r eilyddion â chyfraniad allweddol i'r fuddugoliaeth, cafwyd yn Nantporth.. Bydd angen mwy o'r un fath pnawn Sadwrn. C'mon Port!

Following Tuesday's outstanding performance at Nantporth, inflicting a first defeat of the season on the promotion favourites, Port will turn their attention to another challenge as they travel to Flint on Saturday. Flint started the season strongly with their strengthened squad and brushed aside the challenge of Holyhead Hotspurs, registering a 5-2 victory with Mark Cadwallader netting twice. They followed this with a 3-1 win at Denbigh but failed to keep their 100% record, drawing with neighbours Holywell tonight.
Port will be looking to build on their stunning performance which reminded those, who still think that this year's HGA is a foregone conclusion, that this is a tough league and so the three points can never be taken for granted. There were some great individual performances but above all it was a squad performance with the subs playing key roles in the victory. More of the same will be needed on Saturday. C'mon Port!
---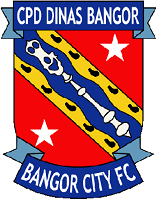 Nos Fawrth bydd Port yn teithio i Nantporth ar gyfer eu gêm anodda' hyd yma. Mae sefyllfa'r Dinasyddion a'r rhesymau dros iddynt fod yn chwarae yn y Cymru Alliance y tymor yma yn hysbus I bob cefnogwr. Y nhw hefyd ydy ffefrynnau'r mwyafrif i ennill y teitl a dychwelyd yn syth i UGC -os bydd ganddynt y drwydded holl bwysig. Bydd tair buddugoliaeth yn cadarnhau y statws yma gan i'r cweir i Bwcle ar ddiwrnod cyntaf y tymor gael ei ddilyn gan ddwy fuddugoliaeth dynnach dros Ruthin a Chegidfa.
Cafwyd goliau gan Sam Barnes, Alex Darlington a chyn ffefryn Y Traeth Les Davies yn barod, a bydd Craig Papirnyk yn disgwyl i'r dasg fod yn un anodd.
Ond bydd y rheolwr wedi'i blesio gan y ddau berfformiad hyd yn hyn yn erbyn Penrhycoch a Prestatyn, a bydd yn edrych i'w chwaraewyr godi'r lefel gan adeladu ar y ddwy fuddugoloiaeth a dwy lechen lân. C'mon Port!

On Tuesday Port travel to Nantporth to take on their toughest test to date. The Citizens situation and the reasons why they are now playing in the Cymru Alliance are well known to all supporters. They are everyone's favourite for a quick return to the WPL provided they also have the all-important Licence. and winning their first three fixtures have confirmed their status. The opening day's demolition of Buckley Town have been followed by narrower victories over Ruthin Town and Guilsfield.
Sam Barnes, Alex Darlington and former Port favourite Les is a Legend have all been amongst the goals and Craig Papirnyk will be expecting and preparing for a difficult encounter.
The manager will be pleased with the first two performances against Penrhyncoch and Prestatyn and will now be looking for his squad to step up a gear and build on two clear victories and two clean sheets. C'mon Port!
---

Cafodd tîm ifanc Sion Eifion y cychwyn gorau posib' i'w tymor yn Nghynghrair Ail-dimau y Welsh Alliance gyda buddugoliaeth o 4-0 dros Llanrwst heno ar Barc Gwydir. Gwnaeth Math Roberts roi Port ar y blaen a wedyn uchafbwynt y noson oedd hatric gan Sion Parry yn gwneud yn siwr o'r fuddugoliaeth a'r triphwynt cyntaf.

Sion Eifion's young Reserves got their season off to the best possible start in the Welsh Alliance Reserve League. They gained a clear 4-0 victory over Llanrwst at Parc Gwydir tonight. Math Roberts put Port ahead. and the highlight of the evening followed with Sion Parry netting a hat trick to make it a winning start and ensure the 3 points.

Canlyniadau eraill / Other reslts tonight:
Kinmel Bay 2 Prestatyn 7
Llanberis 2 Llanrug 4
Penmaenmawr 3 Llangefni 0
Llandyrnog 0 Dinbych/Denbigh 2
---

Bydd y gic gyntaf yn y gêm rhwng Port a Bangor yn Nanporth nos Fawrth nesaf am 7.45 pm

The game against Bangor at Nantporth next Tuesday will kick off at 7.45 pm.
---

Lluniau gan Andrew Kime, o'r gêm yn Penrhyn-coch. i'w gweld yma.

Photos of the Penrhyncoch gêm (by Andrew Kime) can bee seen here.
---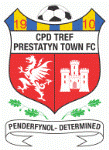 Pnawn Sadwrn Prestatyn fydd yr ymwelwyr cyntaf o'r tymor â'r Traeth . Ers iddynt golli eu lle yn UGC ar ddiwedd y tymor diwethaf mae'r clwb o arfordir y gogledd wedi gweld cryn dipyn o newid. Apwyntiwyd tîm newydd i reoli'r clwb, sef Leon Field a Ryan Turner sydd yn symud o glwb cyfagos Bae Cinmel lle cawsant dipyn o lwyddiant llynedd. Ers disgyn o'r UGC bu llawer o ail adeiladu ar y garfan, gyda nifer o wynebau newydd wedi ymuno.
Mae'r newydd ddyfodaid yn cynnwys yr amddiffynwr Sam Kersh yn ymuno o glwb Aberystwyth. Daniel Roberts a gafodd gap Dan-18 i Gymru a James Jones o Fae Cinmel.
Mae'r Tîm Reoli newydd yn targedu gorffen yn y 7fed/8fed safle fel llwyddiant eleni. Ond bydd clybiau eraill braidd yn amheus gan gofio taith lwyddianus Prestatyn yn ôl i'r Uwch Gynghrair y tro diwethaf iddynt fod yn yr HGA. Colli gartref o 2-0 yn erbyn Airbus wnaeth Prestatyn y penwythnos cyntaf o'r tymor. Amharwyd ar y gêm gan anaf drwg iawn i Ashley Williams ac yn dilyn y digwyddiad gwelodd James Hay o Brestatyn gerdyn coch.
Bydd Port yn edrych i adeiladu ar yr addewid pendant a ddangoswyd yn erbyn Penrhyncoch gyda Craig Papirnyk am weld y gwynebau newydd yn cael cyfle pellach i ddatblygu a setlo yn y garfan gan baratoi am dymor hynod gystadleuol. C'mon Port!

On Saturday Prestatyn will be our opponents in the first game of the season at the Traeth. The north coast club have undergone considerable change since losing their place in the WPL at the end of last season. They have a new joint management team of Leon Field and Ryan Turner who switch from neighbouring Kinmel Bay where they enjoyed considerable success last season. The fall-out from relegation has meant that they have had to bring in numerous new faces to re-build the squad.
New signings include Sam Kersh, a defender from Aberystwyth Town, Wales U-18 cap Daniel Roberts and James Jones from Kinmel Bay.
The new management team have targeted a 7th/8th place finish but other clubs will be wary of this in view of Prestatyn's cruise to the title the last time they were in the HGA. Prestatyn suffered a 2=0 home defeat to Airbus in their opening game. The game was marred by a serious injury to Ashley Williams and resulted in Prestatyn's James Hay being red carded.
Port will look to build on a highly promising start to the season at Penrhyncoch with Craig Papirnyk looking to his new faces to further settle into the squad and progress in what is going to be a highly competitive league. C'mon Port!
---

Bydd yr Ail-dîm yn chwarae eu gêm gyntaf yng Nghynghrair Ail-dimoedd y Welsh Alliance, nos Wener nesaf, 17 Awst. Byddant oddi-cartref yn Llanrwst gyda'r gic gynta am 6.30pm.
Daeth y garfan a'u gemau cyn-dymor i ben gyda buddugoliaeth o 7-0 dros y cymdogion o Llamystumdwy. Y sgorwyr i Port oedd Sion parry, Rhys Hughes a Cai Henshaw gyda Rhys a Sion yn sgorio hatric yr un.
Pob lwc hogiau. C'mon Port!

The Reserves will be playing their opening Welsh Alliance Reserve League fixture next Friday, 17 August. They will be away at Llanrwst with a 6.30pm kick off.
The squad brought their pre-season to an end with a 7-0 win over neighbours Llanystumdwy. The Port scorers were Sion Parry, Rhys Hughes and Cai Henshaw with Sion and Rhys both scoring hat-tricks.
Best of luck on Friday. C'mon Port!.
---

Y penwythnos hwn, bydd CPD Porthmadog yn cefnogi Cymdeithas Bêl-droed Cymru (CBDC) ac yn hyrwyddo ei hymgyrchoedd Chwarae Teg ac Off the Pitch. Pnawn Sadwrn bydd eich tîm, yn ogystal â swyddogion y gêm, yn gwisgo crysau-t gyda logo 'Chwarae Teg' ac 'Off the Pitch' wrth gynhesu i fyny ac ysgwyd llaw i hyrwyddo'r neges Chwarae Teg. Bydd y clwb, yn ogystal â'r cefnogwyr, yn cofleidio'r neges Chwarae Teg ac yn parhau gyda'r gwaith gwych sydd eisoes wedi'i wneud dros y tymohrau diwethaf.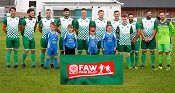 This weekend Porthmadog FC will be supporting the FAW's promotion of the FAW Fair Play and Off the Pitch campaigns. Saturday, both teams, as well as the match officials will be wearing patches with the FAW Fair Play logos on them and participating in the FAW Fair Play hand-shake to promote the Fair Play message. Each club has been given their own FAW Fair Play banner that will be displayed in the ground to further promote the message. Our club, as well as our as supporters will embrace the Fair Play message and continue the good work your already done over past seasons.

For more information on the FAW Fair Play Award and Off the Pitch initiatives, please visit the Discipline section of the FAW website:
http://www.faw.cymru/en/about-faw/pitch/fa-wales-fair-play/
http://www.faw.cymru/en/about-faw/pitch/social-media-advice/
---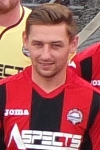 Mae Gareth Jones Evans yn gadael y clwb i ymuno â Phwllheli ac mae pawb yn y clwb yn dymnuno'n dda iddo. Chwaraewr poblogaidd gyda'r cefnogwyr ac yn dalentog iawn. Yn anffodus mae wedi dioddef cryn dipyn o anafiadau yn ystod ei yrfa. Pob lwc gyda Pwllheli Gareth.Isod gweler datganiad gan Craig Papirnyk.

Gareth Jones Evans is joining his local club Pwllheli and all at the Traeth wish him well. A very talented midfielder whose career has been plagued by injury but has remained a very popular player at the Traeth. Thanks and good luck Gareth.

Craig Papirnyk has released the following statement:
"Unfortunately Gaz has picked up a few injuries during pre-season and has fallen behind with fitness. It has long been a problem for him and one he has had to deal with for many seasons now.
"I honestly feel for him, as on his day he's a top quality player but struggles to get from game to game and training twice during the week because of the aches he suffers with and that's what's required at this level.
"I think it's the best decision for both him and us, he will go to Pwllheli and play with no pressure on him to perform and that's when Gaz is at his best. He is a great lad and we've always got on well and kept things honest between us from day one.
"I'm sure with a run of games his confidence will grow and hopefully his body will be able to recover form week to week and grow stronger as it does.
"I wish Gaz nothing but the best of luck and he knows the door will remain open for him here at Port."
---

Bydd tymor Cynghrair Huws Gray yn cychwyn pnawn Sadwrn gyda Port yn teithio I'r canolbarth I chwarae CPD Pernthyncoch. Bydd yn dipyn o dasg ac fe gofiwch y tro diwthaf i;r ddau glwb gyfarfod Y Ceiliogod enillodd gyda gôl Sion James yn ddigon i fynd â't trphwynt.Bydd clwb Cae Baker yn edrych i barhau â'r rhediad a cawsant at ddiwedd y tymor diwethaf. Bydd yr hen wynebau Jon Foligno, Owain James a Antonio Corbisiero yn dal yno ac erbyn hyn ychwanegwyd Luke Sherbon a Rhydian Davies -y ddau o Gaersws- i'w carfan.
Er i Craig Papirnyk golli Sion Bradley a Cai Jones i Gaernarfon, mae'r rheolwr wedi ychwanegu dipyn o dalent i'w garfan. Er nad i'w pawb wedi bod ar gael ar yr un pryd yn ystod y cyfnod cyn-dymor cafwyd perfformiadau addawol iawn, â'r perfformiad yn erbyn Llandudno pnawn Sadwrn yn un o'r gorau er iddynt fod yn anlwcus iawn i idlio'r unig gôl yn y gêm. Un ystadegyn weth sylwi arno ydy'r ddwy gôl gybyddlyd mae'r amddiffyn wedi ildio mewn 7 gêm cyn dymor. Ond pnawn Sadwrn cawn y gêmau go-iawn yn cychwyn.
Cic gyntaf 2,30pm. C'mon Port!

The HGA season kicks off on Saturday with Port travelling to Penrhyn-coch for a testing opener. The two clubs met at the back end of last season and in a tight contest Sion James's goal was enough to give the Roosters the three points. The home team will be looking to continue their impressive run of wins at the end of last season. They have the usual regulars like Jon Foligno, Owain James and Antonio Corbisiero in their squad again and have added the experienced Luke Sherbon and Rhydian Davies joining from Caersws.
Craig Papirnyk, though losing Sion Bradley and Cai Jones to Caernarfon, has brought in some genuine talent to boost his squad. Though everyone has not been available at the same time during pre-season there have been some highly promising performances and none better than that against Llandudno last weekend when they were unfortunate not to win. One impressive statistic has been the miserly two goals conceded in 7 pre=season fixtures. But the sparring is now over and the real thing start on Saturday.
Kick off 2.30pm. C'mon Port!
---

Mae Craig Papirnyk wedi cyhoeddi ei garfan ar gyfer y tymor a hefyd y rhifau carfan.
Sbiwch drwy'r enwau ac os na fydd hyn yn codi awydd ar gyfer y tymor newydd wnaiff dim wneud! Mae'n garfan gyffrous cymysgedd o chwaraewyr carfan llynedd a nifer o wynebau newydd,Cofiwch fod yna docynnau tymor ar gael.
Cysylltwch â DYLAN REES at rees48wesla@gmail.com or 07900512345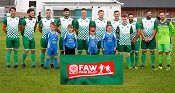 13 – Paul Pritchard
2 – Gruff John Williams
3 – Josh Banks
4 – Ceri James
5 – Dan Roberts
6 - Gaz Jones Evans
7 – Iwan lewis
8 - Iddon Price
9 – Joe Chaplin
10 – Julian Williams
11 – Robert Evans
12 – Sion Edwards
14 - Warren Aykroyd-Duckett
16 – Tom Emlyn
17 – Ryan Taylor
18 – Ifan Emlyn
19 – Dan Dascalu
20 – Dewi Thomas
25 – Shaun Cavanagh
29 – Jay Gibbs
31 – Dale Davies

Above is Craig Papirnyk's squad for the new season with squad numbers. Take a look through the list of names and if that doesn't whet your appetite for the new season then nothing will! Its a mixture of last season's remainers and new faces. Remember there are season tickets available.
Contact: DYLAN REES at rees48wesla@gmail.com or 07900512345
---