01/08/14
Josh a Dilan / Dilan and Josh
Llongyfarchiadau i Dilan Lomas a Josh Stadniki wrth i'r ddau ennill graddau yr haf yma. Yn dilyn yr holl waith bu'r ddau i ffwrdd am wyliau haeddiannol. Ni fydd y ddau ar gael pnawn yfory chwaith, gan eu bod yn cystadlu mewn digwyddiad 'Tough Mudder'. Yn y niwl? Ewch i toughmudder.co.uk.
Rhag ofn i'r sibrydion gychwyn mae'r ddau yn awyddus i ddod yn eu holau i chwarae dros CPD Porthmadog. Felly gwelwn y ddau ar Y Traeth pnawn Sadwrn, 9 Awst yn erbyn clwb Dinas Salford.

Congratulations to our central defensive partnership of Dilan Lomas and Josh Stadniki who both graduated this summer. Following this they have been away on a well earned break. They will also miss out on tomorrow's game against Pwllheli as they are competing in a Tough Mudder event. Mystified? Check out toughmudder.co.uk
Lest the speculation starts both are eager to get back and playing for Porthmadog FC. So rest assured they will be there on 9 August at the Traeth when Salford city are the visitors.
---
31/07/14
PAPS yn diolch i PENRHYN / PAPS thanks PENRHYN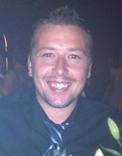 Roedd rheolwr Port, Craig Papirnyk, yn hael ei ganmoliaeth o berfformiad Penrhyn yn dilyn gêm neithiwr.
"Canmol lle mae canmol yn haeddiannol, meddai, heno roedd Penrhyn yn dîm trefnus ac yn anodd iawn i'w torri lawr, yn llawn profiad ac yn dîm sydd wedi datblygu efo'i gilydd dros y blynyddoedd diwethaf yn dîm cryf iawn.
"Pob dymuniad da i Penrhyn yn eu tymor cyntaf yn Adran 1af y Welsh Alliance."
Am berfformiad Port wrth edrych ymlaen meddai, "Byddwn yn dysgu o'r gêm gan symud ymlaen. Ar y funud nid y canlyniad sy'n bwysig ond mae dysgu a gwella yn hollbwysig.
"Anelu'r ein holl gemau cyn dymor at baratoi'n dda ar gyfer y gemau cynghrair a hyn yn y pendraw ydy pwynt y cyfan.
"Roedd hefyd yn dda gweld torf niferus ar Y Traeth heno," ychwanegodd.

Port manager Craig Papirnyk was full of praise for the Penrhyn performance in last night's local derby.
"Give credit where credit is due, he said, tonight we come up against a Penrhyn side who where well organised and hard to break down, full of experience and a team that has developed together over recent years into a very strong side. "I wish Penrhyn all the very best in their first season in the Welsh Alliance League Division 1."
On Port's performance looking ahead he said, "We will learn from the game and move on. Results at present mean nothing but how we improve and move forward means everything.
"All of our pre-season games are towards good preparation for when the league starts and this is ultimately what really matters.
"It was also great to see a big crowd down the Traeth tonight," he added.
---
28/07/14
SyLWADAU CRAIG / CRAIG'S COMMENTS
Darllenwch sylwadau Craig am gêm pnawn Sadwrn yn erbyn Rhuthin. Cewch nhw yn yr adran ADRODDIADAU.

Read Craig's comments on Saturday's game at home to Ruthin Town. You can find them in the REPORTS section.
---
27/07/14
DWY GÊM wythnos hon / TWO MORE games

Bydd Port yn bwrw 'mlaen a'u paratoadau gyda dwy gêm gyfeillgar arall wythnos hon. Nos Fercher (am 7pm) bydd y cymdogion, CPD Penrhyndeudraeth, yn ymweld â'r Traeth. Cafodd Penrhyn dymor ardderchog llynedd yn sicrhau dyrchafiad i Adran Gyntaf y Welsh Alliance a hefyd yn cyrraedd rownd cynderfynol Tlws y Gymdeithas Bêl-droed. Yn eu tîm mae dau o gyn sêr Y Traeth –Mike Foster a Paul Roberts. Yn eu dwy gêm paratoi flaenorol mae Penrhyn wedi sicrhau gêm gyfartal ardderchog yng Nghaernarfon a buddugoliaeth 5-1 dros Y Felinheli.
Pnawn Sadwrn Pwllheli fydd yr ymwelwyr. Bydd y gêm yn dod ac atgofion i rhai o'n cefnogwyr am gemau rhwng y ddau mewn cyfnod gwahanol yn hanes pêl-droed yn lleol. Chwarae yn Adran Gyntaf Y Welsh Alliance mae Pwllheli gan orffen y 13eg llynedd. Yn eu dwy gêm flaenorol enillodd Pwllhei yn Harlech ond yn colli o 3-1 yn erbyn Gaerwen.

Port continue their pre-season preparations with two more friendlies this week. On Wednesday (ko 7.00pm) they welcome neighbours CPD Penrhyndeudraeth who had a great season in 2013/14 gaining promotion to Division 1 of the Welsh Alliance and reaching the semi-final of the FAW Trophy. They were helped in this by two Port legends Mike Foster and Paul Roberts. In their previous two friendlies Penrhyn gained an excellent draw at Caernarfon and beat Y Felinheli 5-1.
On Saturday Pwllheli are visitors to the Traeth. For many supporters this clash will bring back memories of past contests in a different era of local football. Pwllheli currently play in the Welsh Alliance Division1 where they finished in 13th place last season. In previous friendlies they won at Harlech and went down 3-2 at Gaerwen.
---
24/07/14
RHUTHUN ar Y Traeth / RUTHIN are the visitors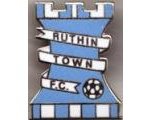 Bydd Port yn chwarae eu gêm gyfeillgar gyntaf ar Y Traeth pnawn Sadwrn am 2.30pm. Rhuthun bydd yr ymwelwyr. Yn y trydydd safle, tu ôl i'r Wyddgrug a Phenarlâg, orffennodd Rhuthun llynedd yng Nghynghrair ardal Wrecsam. Y tymor yma bydd Rhuthun yn awyddus i fynd cam ymhellach ac adennill eu lle yn y Cymru Alliance. Byddant felly yn rhoi prawf da ar Port a fel mae Paps yn ei ddweud "mwy o filltiroedd yn y tanc."

Port play their first home pre-season friendly on Saturday when Ruthin Town are the visitors. Ruthin finished in 3rd place in the Wrexham area League last season, behind promoted Mold Alex and 2nd placed Hawarden Rangers. The long-time members of the Cymru Alliance will now be looking to go even better this season and win promotion to gain a quick return to the higher level. They will therefore provide a good test and as Paps says will "mean more miles in the tank." Kick-off 2.30pm.
---
23/07/14
STOC NEWYDD / NEW ITEMS in SHOP
Mae gan Nigel a Rose Shingler, rheolwyr siop y clwb, eitemau newydd mewn stoc a cewch eu gweld yn y siop ar y wefan. Mae'n bosib eu prynu ar-lein neu ar y Traeth ar ddyddiau gêm.

Club shop managers Nigel and Rose Shingler have new items in stock and these can be seen now in the website shop. They can be purchased online or at the Traeth on match days.
---
20/07/14
UCHAFBWYNTIAU Carno / HIGHLIGHTS uploaded
Mae uchafbwyntiau y fuddugoliaeth o 3-0 dros Carno wedi'i ffilmio gan y clwb o'r canolbarth ac i'w gweld isod



Highlights of Saturday's 3-0 win at Carno were filmed by the mid-Wales club and can be found above.
---
19/07/14
SYLWADAU CRAIG / CRAIG'S COMMENTS
Cewch ddarllen sylwadau Craig Papirnyk am y gem heddiw yn Carno drwy wasgu yma.

Read Craig Papirnyk's post match comments on today's game at Carno by clicking here.
---
16/07/14
DEWCH i HELPU / HELP NEEDED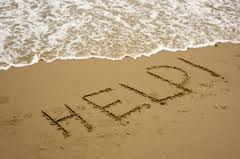 Mae'r clwb yn edrych am wirfoddolwyr i gwblhau gwaith angenrheidiol ar Y Traeth ac os bydd nifer rhesymol yn dod byddai'n bosib i'w gwblhau mewn ychydig oriau. Cyfle ydy hwn i fod yn rhan ymarferol o'r clwb.
Mae gwaith teilio a phlastro wedi ei wneud yn yr ystafell newid a hyn yn bennaf diolch i Peter Bennett. Felly mae angen clirio a glanhau yn dilyn y gwaith hwn er mwyn i'r cyfan fod yn barod at y gemau cyn-dymor. Os gallwch rhoi awr neu ddwy byddai'n cael eu werthfawrogi'n fawr. Nid yw'n bosib mynd ymlaen heb nifer sylweddol o wirfoddolwyr ac mae nifer o'r criw presennol wedi bod wrthi'n ddygn am nifer o flynyddoedd.
Mae'n rhaid bod nifer sy'n gallu rhoi ychydig o amser er mwyn sicrhau fod CPD Porthmadog yn parhau i weithredu'n llwyddiannus. Mae angen go-iawn am waed ifanc newydd. Ar hyn o bryd nid yw Phil yn medru rhoi gymaint o'i amser ac mae wedi gwneud dros y blynyddoedd ac mae gwir angen gwaed newydd ifanc i ddod i mewn.
Gyda'r tymor newydd ar fin cychwyn mae angen cymorth i farcio'r cae . Os ydych yn dymuno gweld y clwb yn datblygu ac yn llwyddo ac amser i rhoi cysylltwch â Phil yn Kaleidoscope neu ar 01766 514343

The club is looking for volunteers to carry out essential work at the Traeth and if sufficient numbers turn-up then it would be possible to complete the work in a couple of hours or so. This is also a chance to get involved in the day to day running of the club.
Tiling and plastering work has been carried out to the changing rooms thanks largely to Peter Bennett and now the place needs to be cleaned up ready for the new season. If you can spare an hour or two it would be much appreciated. The club cannot function without a large number of volunteers and many of the current faithful band of workers have been shouldering the burden for many years.
There must be many out there who can spare a little time to ensure that Porthmadog FC can continue to operate successfully. New blood is becoming essential. Currently Phil is unable to give as much of his time as he has been over the years and there is a need for new younger faces to come forward.
With the start of the season looming help is also needed to mark out the pitch. If you want to see the club succeeding and developing and are able to give a small amount of your time then get in touch with club chairman, Phil Jones at Kaleidoscope 01766 514343.
---
15/07/14
CARL yn gadael / CARL departs for Caernarfon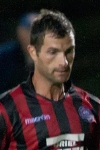 Mae un o'r goreuon wedi gadael clwb Porthmadog ac heno disgwylir i Carl Owen arwyddo i glwb Caernarfon. Gyda'i sefyllfa bersonol yn newid dywed Carl fod teithio'n rheolaidd i'r Traeth yn mynd i fod yn broblem tra fod Caernarfon yn ymarfer dau funud o'i gartref ym Mangor.
Meddai Craig Papirnyk "Roedd yn benderfyniad anodd i Carl ond yn un roedd rhaid iddo wneud. Rwy' am ddymuno'n dda iddo i'r dyfodol ac fel person wnewch chi ddim dod ar draws llawer tebyg iddo. Pob lwc Carlo!"
Dywedodd Phil Jones, wrth siarad ar ran y clwb, "Mae'n ddiwrnod trist i'r clwb yn colli Carl. Er yn berson distaw oddi ar y cae, ar y cae pêl-droed roedd yn ddawnus ac yn benderfynol. Rhoddodd wasanaeth gwych i'r clwb a does dim yn dangos ei gymeriad yn well na'r ffordd y daeth yn ôl wedi'i anaf drwg. Mae iddo le sicr yn hanes y clwb Dymunwn yn dda iddo yn y dyfodol"
Ymunodd Carl a Port am y tro cyntaf yn y flwyddyn 2000 ac mae ei ymadawiad yn gadael ond Richard Harvey ar ôl o dîm gwych a enillodd ddyrchafiad yn 2002/03. Aeth Carl ymlaen i chwarae 121(+4) o gemau UGC dros Port gan sgorio 47 o goliau. Aeth ymlaen wedyn i chwarae i Rhyl ac Airbus cyn dychwelyd, yn 2011, i'r Traeth y lle a ddisgrifiodd Mike Smith fel y 'cartref ysbrydol' i Carl. Methodd y rhan fwyaf o'r cyfnod 2011-13 wedi anaf drwg ond dod yn ôl llynedd yn brif sgoriwr unwaith eto gyda 13 gôl mewn 29 o gemau.
Drwy ei gyfnod ar Y Traeth bu Carl yn boblogaidd ac yn uchel ei barch gyda swyddogion a chefnogwyr fel ei gilydd. Mae ei ddoniau wedi sicrhau lle iddo'i hun ymysg mawrion clwb Porthmadog.

A Port legend has left the club and tonight Carl Owen is expected to sign for Caernarfon Town. With his personal circumstances changing Carl states that travelling to the Traeth for training would prove a problem whereas Caernarfon train in Bangor a mere two minutes from his home.
Craig Papirnyk says, "It was a difficult decision for Carl but one he had to make. I'd like to wish him well and as a person you won't meet many like him. All the best Carlo!"
Speaking on behalf of the club Phil Jones said, "It is a sad day for the club losing Carl. Though quiet and unassuming off the field on the field he was a gifted determined footballer. He has given outstanding service to the club and there is nothing that shows his true character better than the way he came back after a serious injury. He has a secure place in the history of the club. We wish him well in the future."
Carl joined Port for the first time in the year 2000 and with his departure only Richard Harvey remains of that all conquering promotion team of 2002/03. Carl went on to play 121(+4) WPL games for Port scoring 47 goals. He then played left for Rhyl and later Airbus before returning in 20011 to what Mike Smith called his 'spiritual home' at the Traeth. He missed most of 2011-13 having suffered a serious injury but showed his true character returning last season to top score with 13 goals in 29 appearances.
Carl has been a highly popular and respected figure with officials and supporters at the Traeth and has ensured a place for himself amongst the 'greats ' of Porthmadog football.
---
14/07/14
DWY Gêm gyfeillgar / TWO FRIENDLIES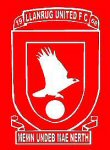 Bydd yna ddwy gêm gyfeillgar wythnos hon yn cychwyn gyda'r ymweliad blynyddol â'r Eithin Duon, Llanrug nos Fercher (cic gyntaf am 6.45pm) ac yn dilyn taith i CPD Carno pnawn Sadwrn, i chwarae'r clwb Cynghrair Spar y Canolbarth (cic gyntaf 2.30pm).
Cafodd Llanrug dymor ardderchog llynedd a bydd tîm Aled Owen yn siwr o roi prawf cyn dymor go iawn. Y tymor diwethaf enillodd Llanrug Dlws Cymdeithas Pêl-Droed Cymru gyda buddugoliaeth o 3-2 dros Glwb Y Waun ac yn y gynghrair gorffen yn y 3ydd safle tu ôl i Ddinbych a Threffynnon.
Ar ôl gorffen yn y 3ydd safle yng Nghynghrair y Canolbarth y tymor diwethaf bydd Carno yn anelu am ddyrchafiad i'r HGA ar ddiwedd y tymor hwn. Y tro diwethaf i Port eu cyfarfod oedd yn 2011/12 yng Nghwpan Cymru.

Port have two friendlies this week starting with the annual visit to Eithin Duon, Llanrug on Wednesday night (kick off 6.45pm) followed on Saturday by a journey to Carno to play the Spar Mid-Wales club (kick off 2.30pm).
Llanrug enjoyed an excellent season in 2013/14 and will once again provide a stiff pre-season test. Last season a 3-2 win over Chirk AAA saw them crowned FAW Trophy winners and in the League they finished in 3rd place behind Denbigh and Holywell.
Carno will be looking to challenge for promotion to the HGA this season after finishing in 3rd place in the Spar Mid Wales League last season. The clubs last met in the 2011/12 season in the Welsh Cup.
---
12/07/14
NEWID i'r rhestr GEMAU / FIXTURE AMENDMENTS
Gwnaed ychydig o fân newidiadau i'r rhestr gemau ar gyfer 2014/15, yn bennaf ym mis Medi. Mae hyn yn dilyn cadarnhau dyddiadau Cwpan Cymru at y tymor nesaf. Ychwanegwyd y newidiadau hyn at y rhestr ar y wefan.

There are some minor amendments to the HGA fixture list for 2014/15 mainly in September. These follow the confirmation of next season's Welsh Cup dates. The adjustments have also been made to the list on the website.
---
09/07/14
LEON yn Seland Newydd / LEON shines Down-Under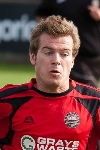 Mae Leon Newell yn creu argraff dda gyda'i glwb Melville United yn Seland Newydd ac isod gweler rai o'r sylwadau amdano ar wefan y clwb.

"Welsh import Leon Newell scored a stunning hat trick as Melville pipped Western Springs 4-3 in the Northern League to extend their unbeaten run to eight matches.
" Melville goal machine Leon Newell popped up with yet another brilliant winner. A swivel volley from the edge of the area sweetly into the far corner.
"Newell has only been in the Melville fold since May 17, but when it comes to goalscoring, he has proved to be more reproductive than a horny rabbit.
This was his 10th goal in nine outings for Melville. To put that in perspective, he has reached double figures for the season as a goalscorer, one match quicker than Mike "Thommo" Thompson in 2011..."

Leon Newell continues to impress playing Down Under for Melville United. Above are some of the comments made on the club website reporting on recent matches.
---
07/07/14
Pwllheli ar 2 Awst / Pwllheli on 2 August
Er ei fod yn dal i fwynhau ei hun yn haul Sbaen mae Craig Papirnyk wedi trefnu gêm i gymryd lle yr un a fwriadwyd yn erbyn AFC Wulfrunians. Pwllheli rwan fydd yn ymweld â'r Traeth. Bydd y gêm yn erbyn Pwllheli, o dan eu reolwr newydd Neil Jones, yn cael ei chwarae ar 2 Awst.

Craig Papirnyk, despite being in sunny Spain, has moved to arrange a fixture to replace the proposed home fixture against AFC Wulfrunians. Pwllheli will now be the visitors to the Traeth. The Welsh Alliance club, now managed by Neil Jones, will play at the Traeth on August 2nd.
---
05/07/14
Ciciau o'r smotyn / Decided on Penalties
Cyfartal 3-3 oedd y sgôr rhwng Porthmadog a Tîm Meirionnydd ar ôl 90 munud yn Nolgellau heddiw. Y gorau o goliau Port oedd ergyd o 25 lath gan Rob Evans. Pan aeth yn giciau o'r smotyn Meirionnydd enillodd o 6-5. Y gorau o giciau Port o'r smotyn oedd un y siwpar eilydd Dilwyn Parry, yn uchel i gefn y rhwyd a heibio llaw chwith y golwr.

Today's game between Porthmadog and a Meirionnydd Select XI ended 3-3 after 90 minutes. The pick of the Porthmadog goals was a 25 yard effort by Rob Evans.A penalty shoot-out followed with Meirionnydd winning by 6-5. The pick of the five Port penalties was a cracker from super-sub Dilwyn Parry high into the roof of the net and wide of the keeper's left hand.
---
03/07/14
TOTE MEHEFIN / JUNE TOTE
Y rhifau lwcus yn y Tote Mis Mehefin oedd 1+16. Roedd dau enillwyr, Josie Havelock, Porthmadog a Michael John, Penrhyn,yn rhannu y wobr £270,hyn i'w gadarnhau. Bydd rhaid gwneud unrhyw gais erbyn 8yh nos Wener 4ydd Gorffennaf. Bydd y rhifau ar gyfer Tote mis Gorffennaf yn cael eu tynnu nos Wener 25ain yn sesiwn Bingo Clwb Cymdeithasol Clwb Pêl-Droed Porthmadog yn Y Ganolfan.

The winning numbers in the Porthmadog Football Social Club monthly Tote for June were 1+16. Subject to confirmation there were 2 winners, Josie Havelock, Porthmadog and Michael John, Penrhyn sharing the prize £270. Any claims must be made by 8 pm on Friday 4th July.
The July monthly Tote will be drawn on Friday 25th at the weekly Bingo at Y Ganolfan.
---
30/06/14
Ffurfio AIL DÎM / RESERVES to be re-formed
Mae CPD Porthmadog yn awyddus i gael tîm yng Nghynghrair Ail Dimau Gogledd Cymru, cynghrair newydd sydd yn cael eu threfnu ar gyfer 2014/15. Mae'r clwb yn edrych i apwyntio rheolwr cymwys ac ymroddedig i fod yn gyfrifol am y tîm. Y bwriad yw i'r Ail Dîm gynnwys chwaraewyr ifanc yn bennaf sydd wedi bod i Academi Porthmadog yn ystod y blynyddoedd diwethaf a hefyd chwaraewyr ifanc addawol eraill yn yr ardal. Yr ymgeisydd delfrydol byddai person ifanc uchelgeisiol sydd yn awyddus i lwyddo, a byddai'n fonws cael rhywun efo rhai cymwysterau UEFA.
Os oes gennych ddiddordeb yn y swydd cysylltwch a Gerallt Owen ar 07920025338 neu gerallt.owen@aol.co.uk

Porthmadog FC are hoping to run a Reserve team in the proposed new North Wales Reserve League for the 2014-2015 season and are looking to appoint a qualified and committed manager to run the team. It is proposed that the Reserve team would be made up predominantly of young players who have been in the Porthmadog Academy over the past couple of years and other promising young players from the area. The ideal candidate would be young, energetic and ambitious to succeed as a coach and having some UEFA coaching qualifications would be a big bonus.
Anyone interested in applying for the post are urged to contact club Secretary Gerallt Owen in the first instance on 07920025338 or gerallt.owen@aol.co.uk
---
02/07/14
DOLGELLAU pnawn Sadwrn / Port play in DOLGELLAU
Pnawn Sadwrn bydd Port yn Nolgellau i chwarae tîm yn cynrychioli clybiau Meirionnydd o Tywyn yn y de i Penrhyn yn y gogledd. Mae'r gêm hon yn rhan o ddigwyddiad blynyddol, 'Diwrnod Hwyl David Smithies', achlysur sydd er cof am y golwr ifanc 17 oed a fu farw mewn damwain car ar 13/11/2006. Daw'r diwrnod a channoedd o bobl at eu gilydd i ddathlu ei fywyd.
Dros y blynyddoedd mae'r diwrnod wedi codi mwy na £30,000 at elusen John Hartson ac Ambiwlans Awyr Gogledd Cymru. Eleni yr elusen sydd i elwa fydd Elusen Cancr Lymphoid, achos sydd yn agos at lawer gan ei fod wedi effeithio dau yn lleol yn ddiweddar.
Mae'n ddiwrnod pwysig hefyd i chwaraewr Port, Rob Evans, sydd yn dod o Ddolgellau ac yn gyfaill i David ac wedi chwarae rhan amlwg yn y trefniadau ar hyd y cyfnod.
Cic gyntaf 2.30pm

On Saturday Port will be in action again, this time at Dolgellau playing a Meirionnydd Select team composed of players from a variety of clubs stretching from Tywyn in the south to Penrhyn in the north. The game will be part of an annual event, 'The Annual David Smithies Funday'. The occasion is in memory of 17 year old goal keeper David Smithies who tragically died in car accident on 13/11/2006. The day brings hundreds of people together to celebrate in his memory.
Over the years the funday has raised over £30,000 towards the John Hartson foundation and the North Wales Air Ambulance. This year the chosen charity is the Lymphoid Cancer Charity which is a particularly close cause to many as it has affected 2 local men in the Dolgellau area recently.
It is a very important day for Dolgellau born and Porthmadog player Robert Evans. Rob grew up with Dave playing together right through the Dolgellau junior teams and were great friends. In past fun days Rob has always played a significant role.
Kick off on Saturday is at 2.30 pm.
---
01/07/14
Gêm gyfeillgar yn LLANGEFNI / Friendly at LLANGEFNI

Bydd Port yn chwarae dwy gêm gyfeillgar mewn tridiau yn ystod yr wythnos hon gan ddechrau gyda ymweliad â Lôn Talwrn i chwarae Llangefni. Mae'r clwb wedi disgyn i lawr y pyramid dros y tymhorau diweddar ac bellach yng Nghynghrair Ynys Môn.
Ond mae'r clwb yn bwriadu codi yn ôl ac wedi gweld newid mawr ar ac oddi ar y cae. Nos Iau bydd Chris Roberts yn gofalu am y tîm am y tro cyntaf. Mae gwefan Llangefni yn nodi, "Mae Chris a Rob Hughes wedi adeiladu carfan gryf o chwaraewyr lleol at y tymor newydd ac yn edrych ymlaen at y cyfle i brofi eu hunain yn erbyn clwb o'r Cymru Alliance."
Bydd y gic gyntaf am 7 o'r gloch.

Port play two friendlies in three days this week, starting with a visit to Talwrn Road on Thursday to take on Llangefni Town. The club have dropped down the pyramid in recent seasons and now play in the Anglesey League.
The club is however undergoing a revamp both on and off the pitch and on Thursday Chris Roberts will take charge as manager for the first time. The Llangefni website reports, "Chris and his assistant Rob Hughes have assembled a strong squad of local players for the new season and are relishing the chance to test themselves against the Cymru Alliance side."
Kick off will be at 7 pm.
---
29/06/14
Llongyfarchiadau CRAIG a ZOE / Congrats CRAIG and ZOE
Dymuna pawb yn CPD Porthmadog longyfarch Craig a Zoe ar eu priodas ddoe, gan ddymuno'n dda i'r ddau at y dyfodol. Haul ar y fodrwy!

All at Porthmadog FC extend their congratulations and very best wishes to manager Craig Papirnyk and his bride Zoe on their wedding yesterday in the sunshine.
---
28/06/14
RHESTR GEMAU llawn / FIXTURE LIST

Erbyn hyn mae'r rhestr gemau cynghrair swyddogol wedi'u chwblhau a ddiwedd y tymor a gellir gweld gemau Port drwy glicio yma. Mae'n cynnwys tair gêm ganol wythnos gyda'r gyntaf yn erbyn Caernarfon ar yr Oval ar 27 Awst a'r ddwy arall adref yn erbyn Llandudno ym mis Medi ac adref i Gaergybi ym mis Hydref.

The HGA official league fixture list is now complete and Port fixtures can be seen by clicking here. It includes three midweek fixtures; the first is away at Caernarfon on Wednesday, 27 August and the other two at home to Llandudno in September and home again to Holyhead Hotspur in October.
---
27/06/14
GEMAU CYNTA'R TYMOR / OPENING FIXTURES

Bydd Porthmadog yn cychwyn tymor 2014/15 gyda gêm ar y Traeth ar 16 Awst yn erbyn Penycae a orffennodd y tymor diwethaf gyda rhediad da i osgoi y bygythiad o fynd lawr. Heddiw cyhoeddodd Chas Rowlands, ysgrifennydd y gynghrair, y gemau ar gyfer y pythefnos cyntaf o'r tymor. Bydd ymweliad â Chaersws yn dilyn ar 23 Awst i chwarae'r clwb a oedd yn 4ydd llynedd ac yn siwr o fod ymysg y ceffylau blaen eleni eto. Bydd y gêm hon yn golygu dychweliad buan â'r Rec i Iwan Lewis!

Porthmadog will open the 2014/15 season with a fixture at the Traeth on 16 August against Penycae who finished last season strongly to avoid the relegation threat. League Secretary Chas Rowlands has today announced the fixtures for first two weeks of the season. A visit to the Recreation Ground, Caersws then follows on the 23 August. Caersws finished fourth last season and are sure to be among the front runners again this season. This game will also provide Iwan Lewis with a quick return to the Rec!
---
26/06/14
WULFRUNIANS yn gorfod CANSLO / WULFRUNIANS have to PULL-OUT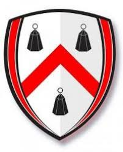 Bu'n rhaid i AFC Wilfrunians dynnu allan o'r gêm gyfeillgar a drefnwyd ar gyfer Sadwrn 2 Awst . Fel yr eglura ei cynrychiolydd, Paul Tudor:
"Mae gen i newyddion drwg. Mae ein cynghrair wedi ymuno a'r Midland Combination i greu cynghrair newydd ac yn y Cyfarfod Blynyddol neithiwr hysbyswyd ni bydd ein tymor yn cychwyn ar 2 Awst. Mae'n anodd credu na chlywsom ynghynt. Yn amlwg felly ni fyddwn yn medru chwarae'r gêm ar y dyddiad hwn.
Mae'r gynghrair wedi ymddwyn yn warthus ac ni allaf ymddiheuro digon ond does gennym ddim dewis ond canslo'r gêm."
Mae'n siom i'r ddau glwb gan fod sialens newydd, gwahanol yn ddiddorol ac yn fuddiol. Rwan fydd Craig Papirnyk yn ceisio sicrhau gêm arall ar y dyddiad hwn.

AFC Wulfrunians have been forced to pull-out of the pre-season friendly planned for Saturday 2 August. Their representative Paul Tudor explains:
"I've got terrible news. Our league has merged with the Midland Combination to set up a new league and at the AGM last night we were informed that our season will now start on 2nd August. I can't believe we weren't informed earlier. Obviously that means we now won't be able to fulfil our friendly with you on that date.
I think it's an absolute disgrace on the part of our league and I can't apologise enough to you but unfortunately there's nothing we can do about it other than to cancel the planned fixture."
It is a disappointment for both clubs as a new different challenge can be both interesting and worthwhile. Craig Papirnyk will now seek an alternative game for this date.
---
25/06/14
Cyfle HYSBYSEBU a NODDI / Advertising and Sponsorship
Mae na gyfle i unigolion neu fusnesau gefnogi y Clwb yn nhymor 2014-2015 drwy hysbysebu a noddi yn:
Y Cerdyn Rhestr Gemau am £60.
Yn y Rhaglen Swyddogol : chwarter tudalen £55, hanner tudalen £90,tudalen llawn £170.
Hysbysfwrdd ar ochr y cae £100 + ( £80 cost cynhyrchu am y tymor 1af yn unig)
Noddi gem £60
Noddi Chwaraewr £30
Os oes gennych ddiddordeb yna cysylltwch a Dylan Rees (Swyddog Marchnata) drwy e-bost: rees48wesla@gmail.com neu drwy ffonio 07900512345.

There are opportunities for individuals and businesses to support the club in the new season 2014-2015 through advertising or sponsorship:
Fixture Card Advert £60
Match Programme : Quarter Page £55, Half Page £90, Whole Page £170
Perimeter Advertising Board £100 + (£80 one-off Production Costs)
Match Sponsorship £60
Player Sponsorship £30
If interested please contact Dylan Rees (Marketing Officer) by e-mail: rees48wesla@gmail.com or by phone 07900512345.
---